Young Chef Aanishka Sarpal from India tells us about her dreams and aspirations!
IIHM Young Chef INDIA Schools 2019 was a national level competition where students across India participated and showcased their spectacular culinary skills. It was hosted by International Institute of Hotel Management (IIHM) which is located in the city of Pune in India. This culinary competition was amongst 28,000 participants, 3000 schools, 29 states, 20,000 kilometers and made students compete in the kitchen to dish out the most appealing delicacies to showcase their talents. There were multiple rounds for selecting the best chef at city level and later for four zonal levels. Young Chef Aanishka Sarpal was selected as the semi-finalist for the west zone by Chef Mark Philiphose and Chef Amit Dash. The Grand finale was organised in Delhi and was judged by Chef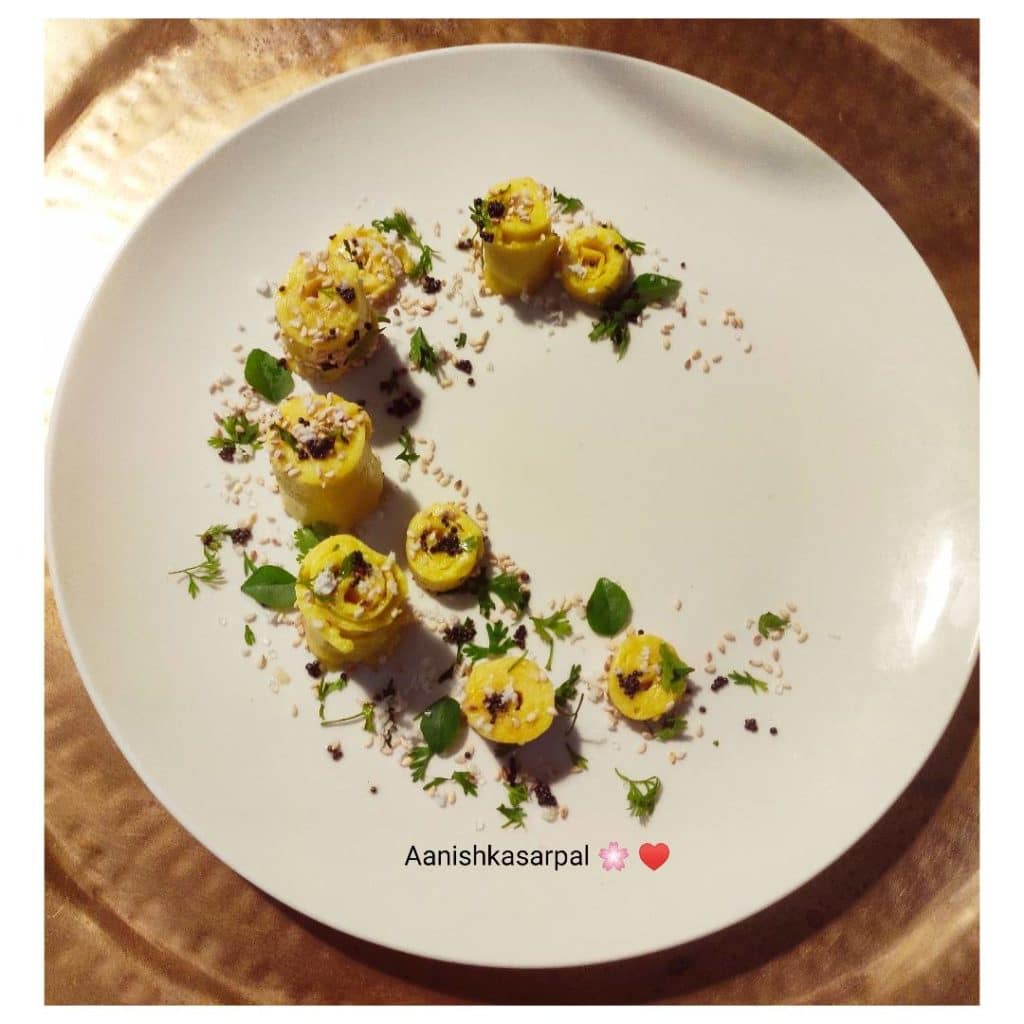 Sanjay Kak, Celebrity Chef Shaun Kenworthy and Chef Abhishek Gupta. The finale was aired on Food Food Channel and Chef Aanishka Sarpal was adjudged as the sole winner nationally. She was announced as the YOUNG CHEF 2019. Aanishka is based in Pune and is the proud owner of this title.
Aanishka Sarpal was also honoured with The Chef Prodigy of the Year Award at Indian Restaurant Awards 2019 held at New Delhi. She aspires to be an Exceptional International Chef and Restaurateur. She vows to break the glass ceiling in the Hospitality Industry and inspire every girl and woman, to live proudly with the fact that a girl is born to win the world.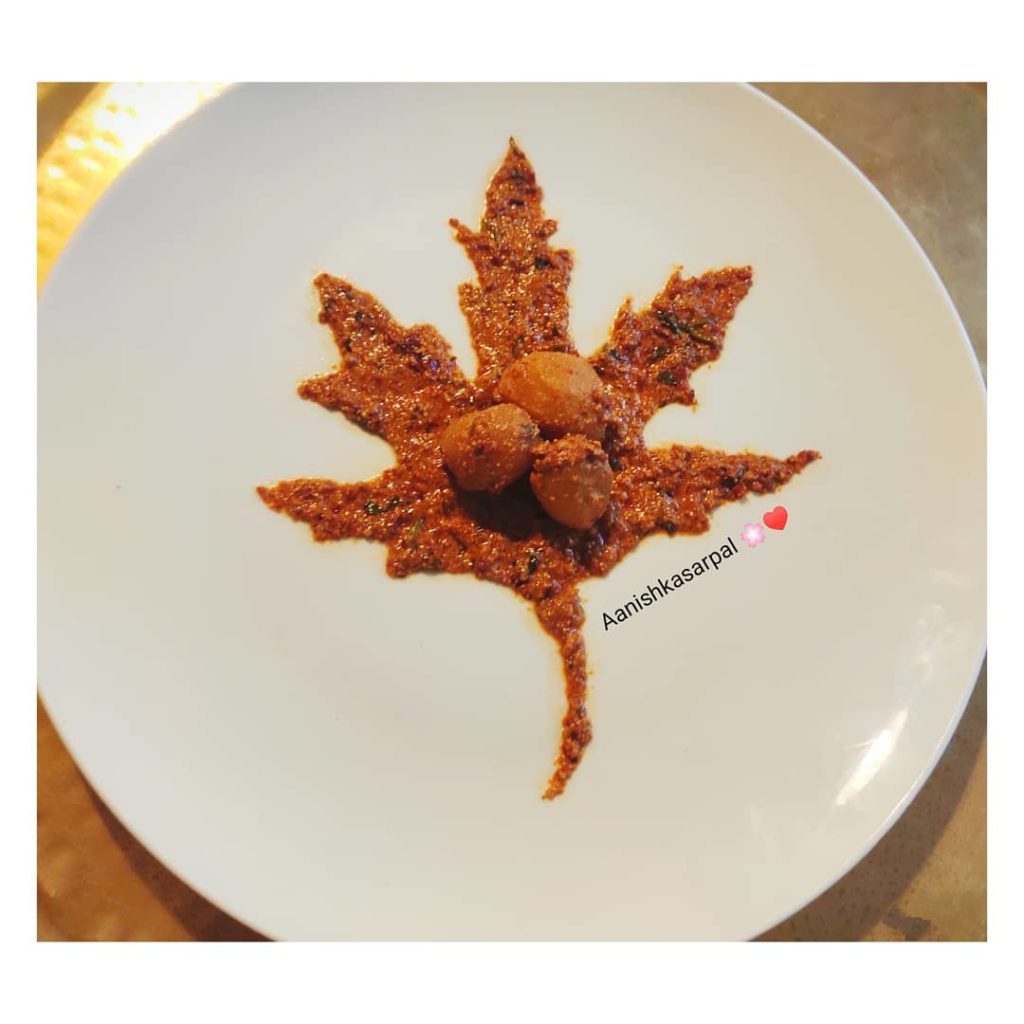 How did you get interested in cooking and when did you decide to start cooking?

I got interested in cooking at the age of 9. My grandmother was a wonderful cook and dished up fabulous Mangalorean dishes frequently. I love cooking and I am a foodie so it was almost organic for me to get into a hotel management institute. I used to help my grandmother when she used to cook. I was always intrigued by the way she used interesting methods and techniques while cooking. Gradually I started cooking on my own, creating new dishes, experimenting with food and that is how I steadily began understanding the skill as well.
Where do you get your recipe ideas from?
I create my own concepts for example I plated daal baati churma like a solar eclipse, which had occurred the day I made this dish. I also keep myself updated with latest trends via social media and TV. I enjoy experimenting with food frequently.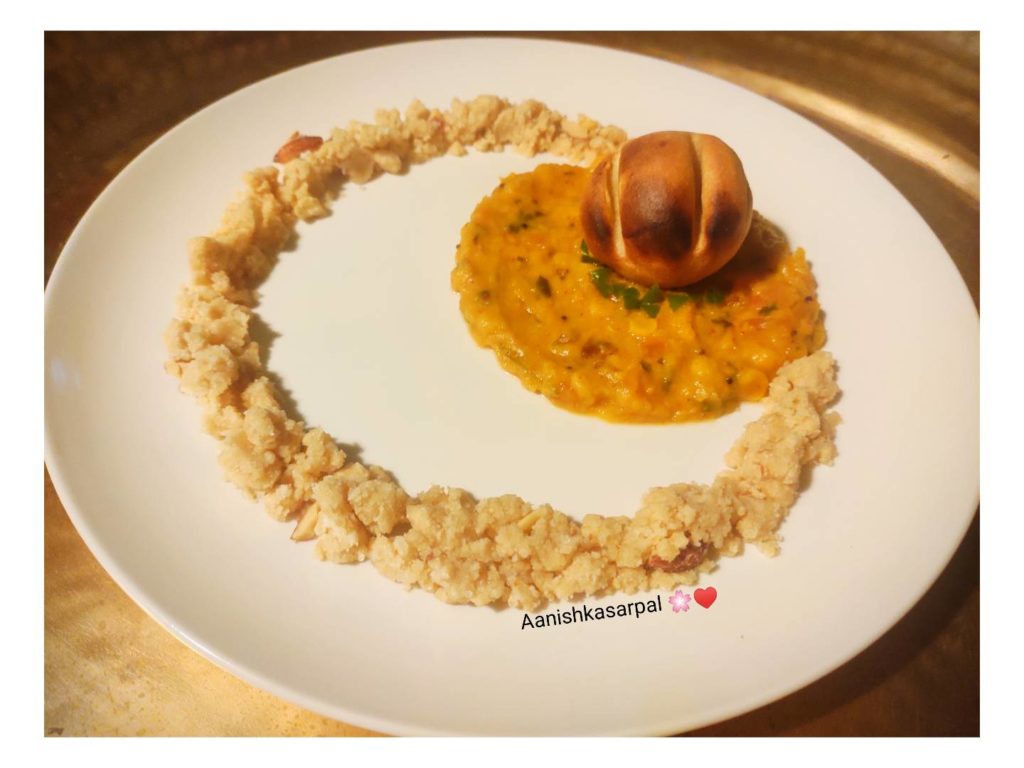 What is your advice for aspiring young chefs?
I would suggest that young aspiring chefs follow their passion, experiment and try out new recipes regularly, keep cooking and keep your taste buds alive… Try out different cuisines and appreciate good food everywhere. Do whatever makes you happy and most importantly stay positive. It is very important to keep on learning and upgrading yourself. Don't fear making mistakes while cooking, as those mistakes will also teach you valuable lessons.
Who is your favourite chef and your favourite restaurant to go out for a meal?

My favourite chef is Vikas Khanna who I look up to and respect a lot. My favourite restaurant is Flour Works located at Koregaon Park, Pune

What's your favourite comfort food?
Tender jackfruit Mangalorean curry and chicken shawarma are my all time favourite comfort foods.
Which is your favourite ingredient?
I really like using garlic and olive oil while cooking. Especially garlic is very good for health and gives a distinct flavour and taste to a preparation.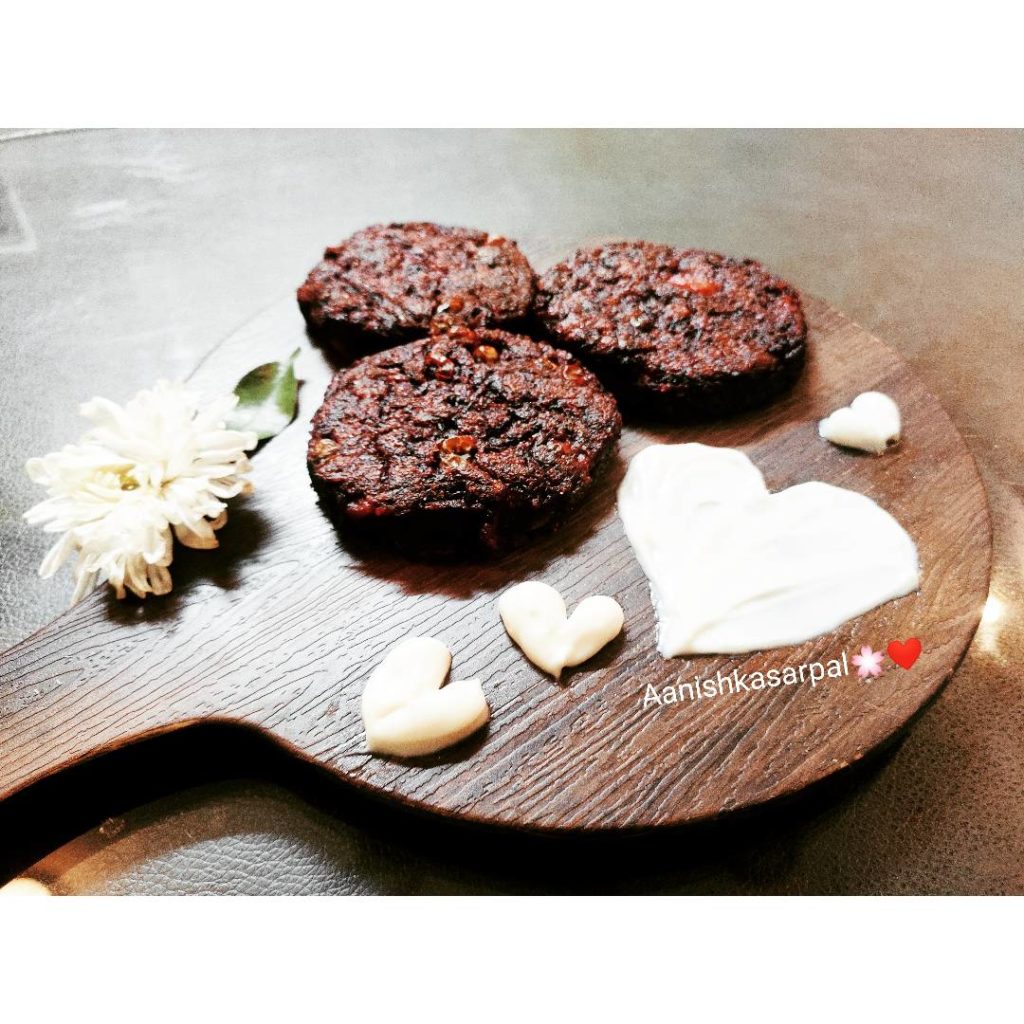 What would you say is the key/winning feature of your cuisine?
I have an excellent palate, I know the right texture and flavour in a dish that I am creating and this helps me tremendously while cooking. Plating skills are my strength as well. Even though I am not a professional yet, but I know how the food should be appealing to eyes and I make sure I put several efforts into plating a dish well.
What do you love most about being a chef? Future plans?
I love the fact that I can experiment with food often. Learning culinary skills which is almost like learning an art form is a very attractive aspect for me. Creating/experimenting with a dish without anyone stopping me, is the most interesting things about being a chef. The fact that I can ensure I create the most delicious food which is appealing to the eye and excites foodies is extremely empowering according to me. I want to first work under a Michelin star chef, reach the top order and start my own fine dine restaurant some day.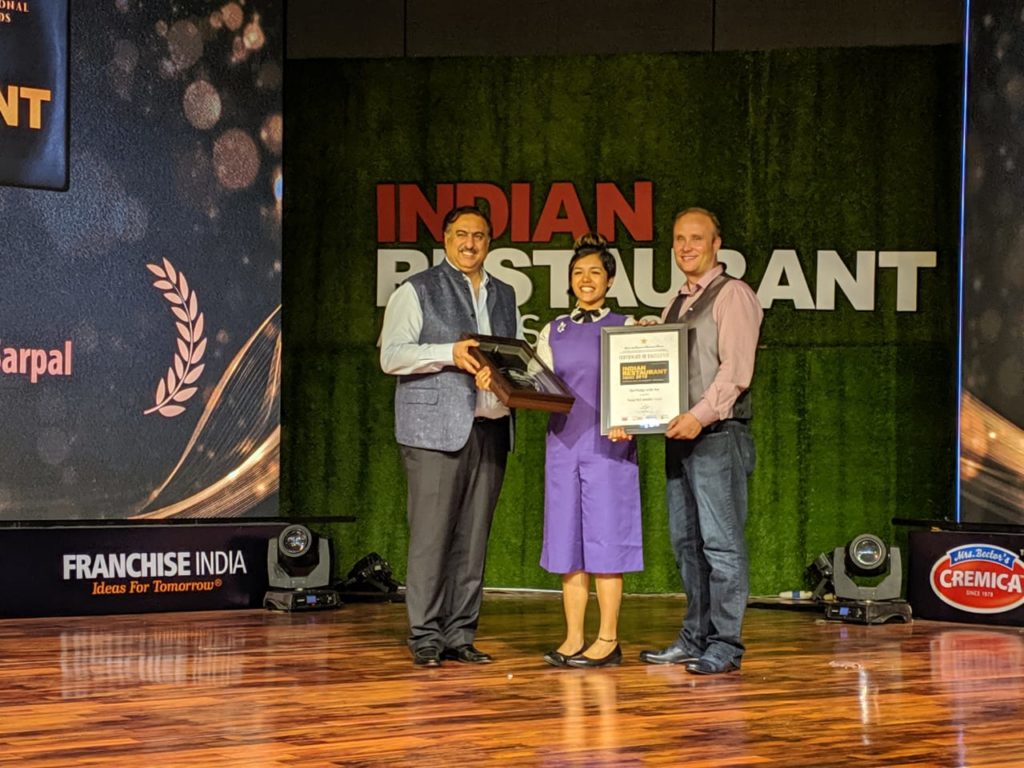 Please tell us about your time at International Institute of Hotel Management (IIHM) where you are a student currently.
I am currently a hotel management student as I want to be a professional chef and have a drive (passion) for it. In college I learn so many techniques and methods of cooking everyday, understanding how the service cycle works, how front office plays an important role, etc.. It encourages me to learn about various functions about hospitality that are essential. I feel it builds up the right personality which is very essential in this industry.
How is a regular day in college like for you?
My regular day in college is divided into two parts, the first part being the practical sessions about different subjects, and the later part consists of theory sessions.  So each day is full of learning and productivity.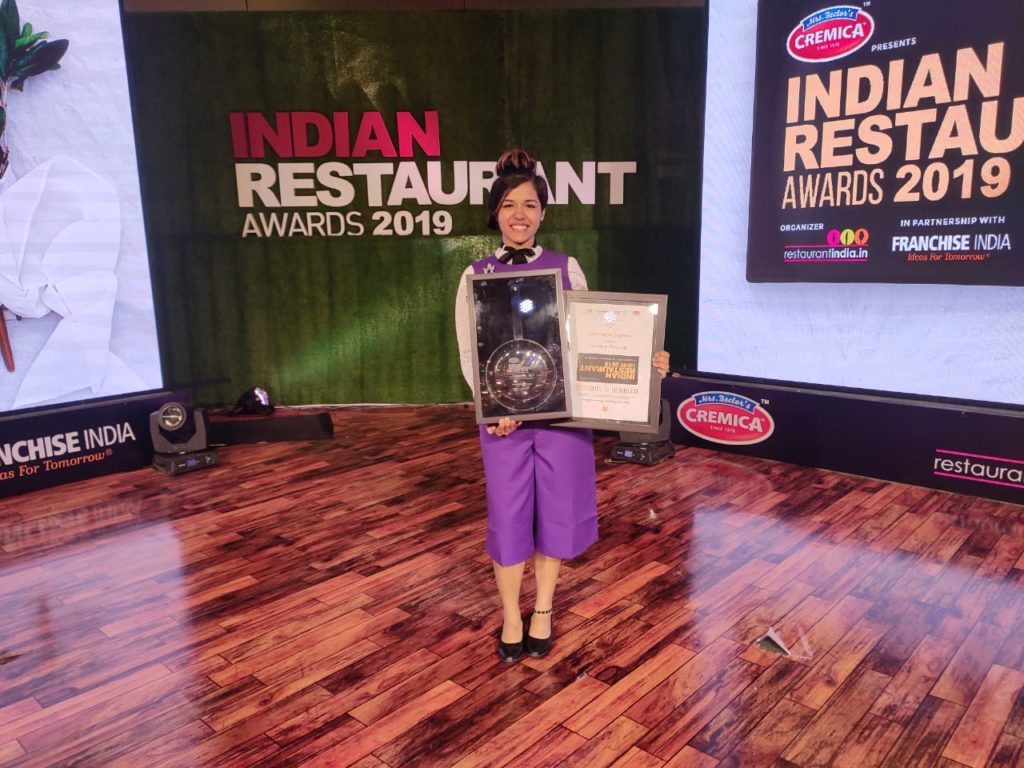 How did the college help you hone your talent and skills?
My college has helped sharpen my skills and knowledge and the best part about my college is that they take the initiative of building up a sound experience for students. For me they have been very supportive and have guided me in the right direction.  My college has played a major role in helping me to enhance my skills and work on my talents to get better each day.
What made you decide to pursue this course?
As I started cooking at a very young age and always wanted to be a chef, I researched and discovered that to be a professional chef one requires to be trained. That's how I thought of pursuing hotel management from a reputed college in Pune.
Chef Aanishka's Recipe of Kashmiri dum aloo:
 Serves 2
Ingredients:-
Boiled potatoes (4-7nos)
 Curd (6 tablespoons)
Kashmiri red chilli powder (3 teaspoons)
Water (as required)
 Cooking oil for frying 1 2/2 cup and for base (2-3 tablespoons)
 asafoetida (a pinch)
mustard seeds (2 teaspoons)
Fennel seeds powder (1 teaspoon)
 1 teaspoon shah jeera(cumin seeds)
 1 inch cinnamon
  3 cloves
 1 black cardamom
 4 to 5 black peppers
1 green cardamom (optional)
Salt (as required)
Method:-
With a fork, toothpick or skewer, poke holes in the potatoes all over.
Whisk 6 tablespoons fresh full fat curd or yogurt till smooth. Keep aside.
In a small bowl, add 3 teaspoons of Kashmiri red chili powder and 2 tablespoons of water.
Heat the oil and fry the potatoes till golden brown and crisp from outside and keep aside.
Add 2 tablespoons oil in another pan.  Lower the flame, add asafoetida powder.
Add the red chilli paste and stir well.
Beat the curd, add the beaten curd while flame is still low and with a spoon or wired whisk, stir continuously, so that the curd does not split.
Add half a cup of water. Add 1 tablespoon fennel powder.
Add the whole spices
Add the fried potatoes. Stir.
Season with salt.
Cover with the lid and let it cook on a low flame.
Serve hot with basmati rice and enjoy!
Beetspicy patty recipe:
Ingredients:-
3 cups of grated beetroot
1 cup semolina
 2 finely chopped green chillies
1 1/2 cup boiled potato (mashed)
1 cup of boiled green peas (mashed).
Pepper powder (seasoning)
1 tablespoon of red chili powder
Salt as required
Oil for shallow frying
1 tablespoon of chaat masala (optional)
Method:-
In a bowl, add the mashed potatoes, grated beetroot and boiled peas. Mix well.
Add salt, chili powder, chopped green chillies, chaat masala and mix until it turns into a firm mixture like dough.
Add rawa and keep it covered for at least 15 minutes.
Heat oil in a nonstick pan.
Make small patty like structures and shallow fry until golden brown on both sides.
Serve hot with mayonnaise or mint chutney.
Jyoti Balani