"Almost from infancy I possessed an unflinching inclination towards art which is a consequence of the aesthetic atmosphere of our family. I grew up amidst musical resonance and dramatic performances in which I participated actively. Simultaneously my primary love for painting used to be quite strong and ultimately drew me to visual art. I studied at Government College of Art & Craft, Kolkata in 1984. This period is important for another reason that the deeper sensibilities of lines, form and colours used to develop and take root in this span of time. This period also was the movement of generation of a sense of struggle with antipodal ideas and visual objects and I sensed that there would be a need for a change," says artist Aniruddha Mukherjee. He has participated in various art exhibitions in India and abroad. His works are collected by the National Gallery of Modern Art and Lalitkala Akademi.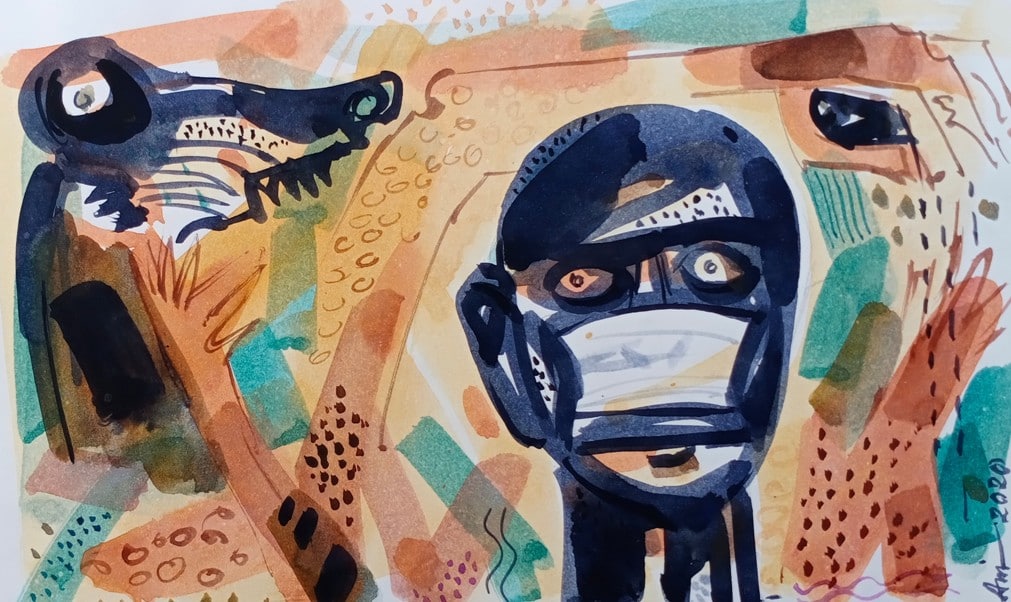 What role does the artist have in society?
Artists have key role in our society. If we look back, they preserve art and culture. Art is the mirror of our society. We cannot find out any civilization without art. Therefore artists have a major role in changing the socio-cultural aspect through their artworks.
What art do you most identify with?
I mostly identify with expressionism, though I have also liked landscape. Previously the medium of water colour was of prime attraction for me. But now human nature and relationships appeals to me the most.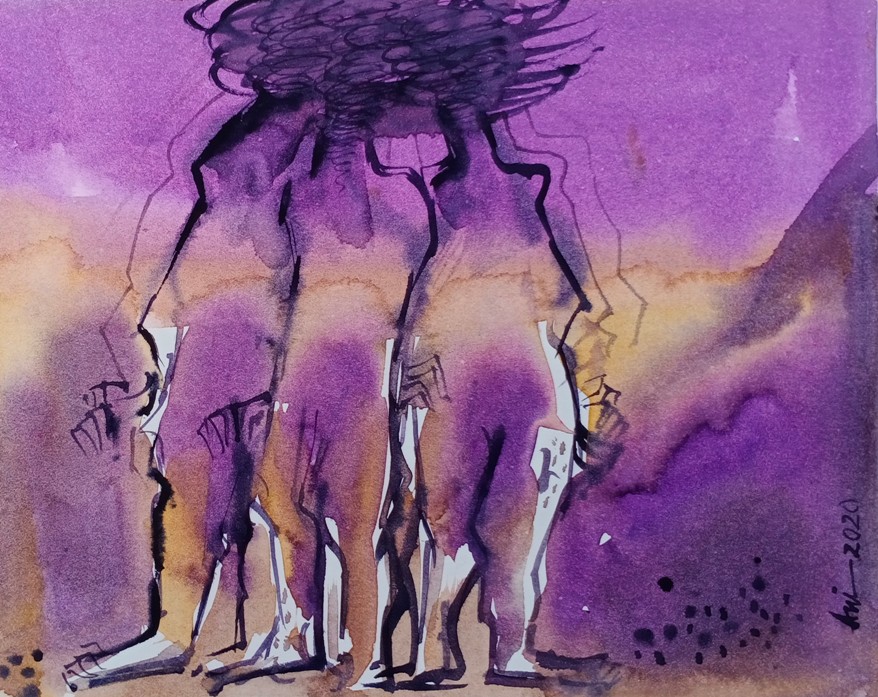 What themes do you pursue?                
The subject of my art is more related to the human relationship with society as the main aspect. In the early 90's I did a series titled 'Wound'. Human expression was what I wanted to portray in my canvas. That was my turning point to work with human beings and society. Even now most of my works are based on the same concept.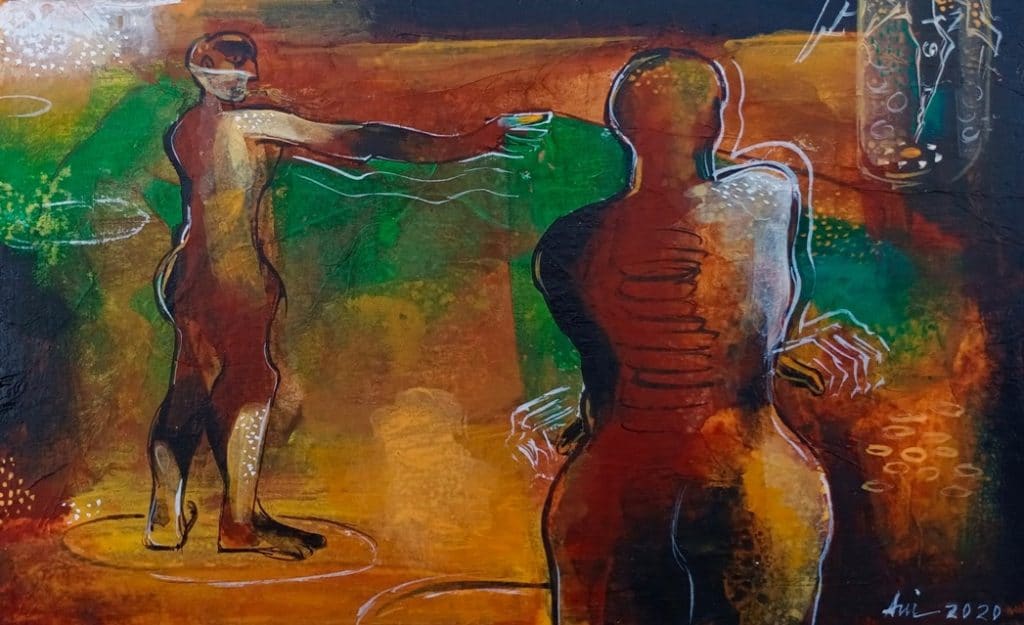 What's your favorite art work?
'Guernica' is my most favorite art work. Picasso has so powerfully created such a profound impact with this particular work on the whole world.
Describe a real-life situation that inspired you?
When I was in class nine, I made a sketch of my teacher in the class. Some of my friends complained to the teacher that I was inattentive in the class. But my teacher saw the sketch and appreciated me. He also showed my sketch to the other teachers. It was such a memorable moment in my life that I was inspired to continue.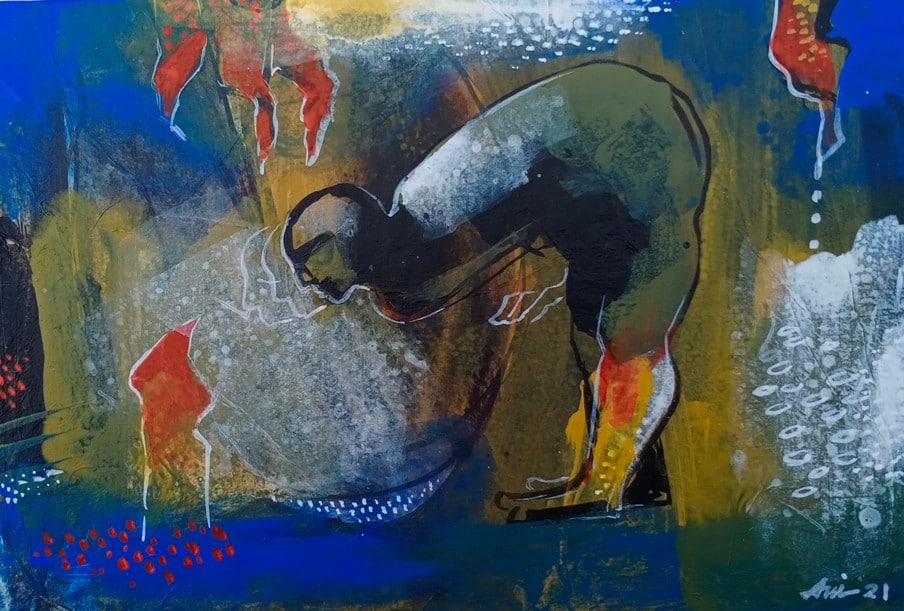 What jobs have you done other than being an artist?
I have been teaching at the Teachers training Institute since 1990. I have written some educational books on visual art for teachers and also written some plays. I have been working as a coordinator on the project 'Puppetry for school teachers' since 2008.
Why art?
I have found comfort in this field. From my childhood I grew up amidst an environment which encouraged art and culture. My family encouraged me to continue with my art endeavors.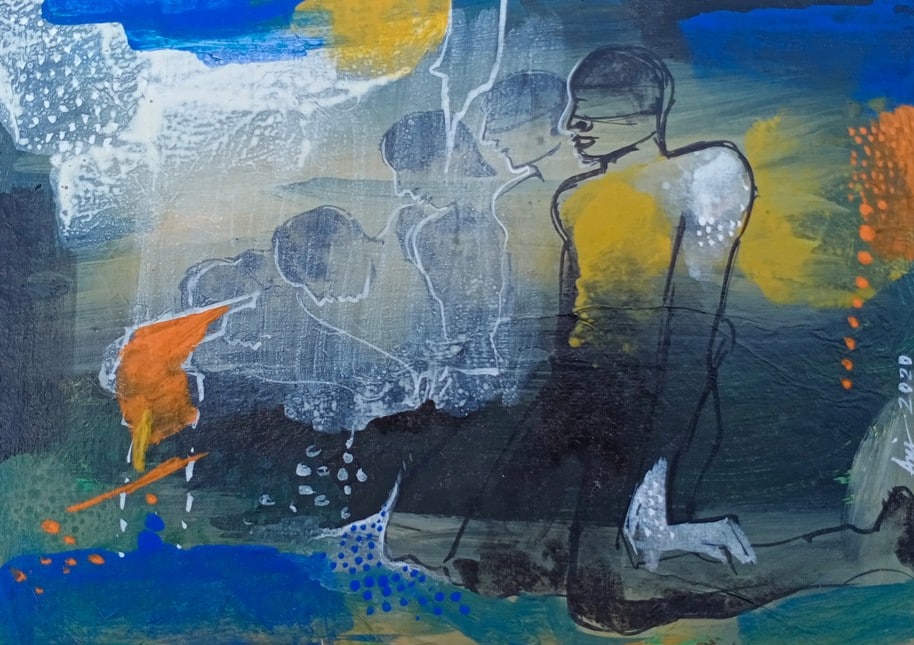 What is an artistic outlook on life?
An artist always tries to discover himself again and again and takes inspiration from his/her day to day life.
What memorable responses have you had to your work?
When I was a student in Ramakrishna Mission School, I did a series of painting on the life and times of Swami Vivekananda. It was on the wall; many viewers came and appreciated my work. That was one of the most memorable responses to my work.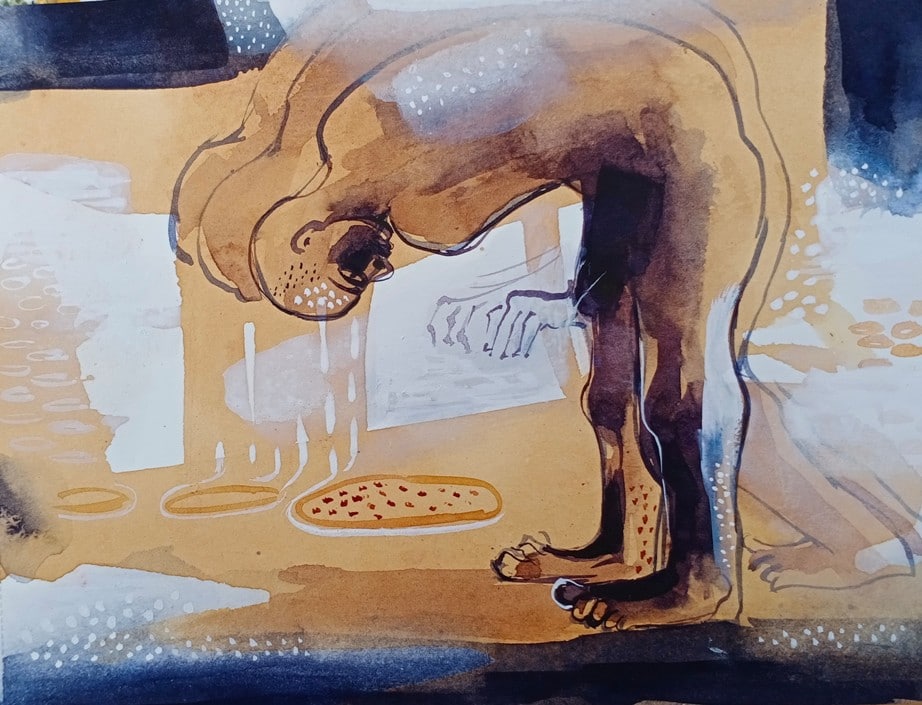 Is the artistic life lonely? What do you do to counteract it?
I do not think artistic life is lonely. I usually interact with different types of people to improve the thought process and imagination. I think when I am involved in a creative process; I need to have some time to myself to concentrate on my work.
What do you dislike about the art world?
The world of art is pretty much awesome with all art community, buyers, curators, galleries, media etc. But there are so many lobbies that dominate the art world which I dislike in this field.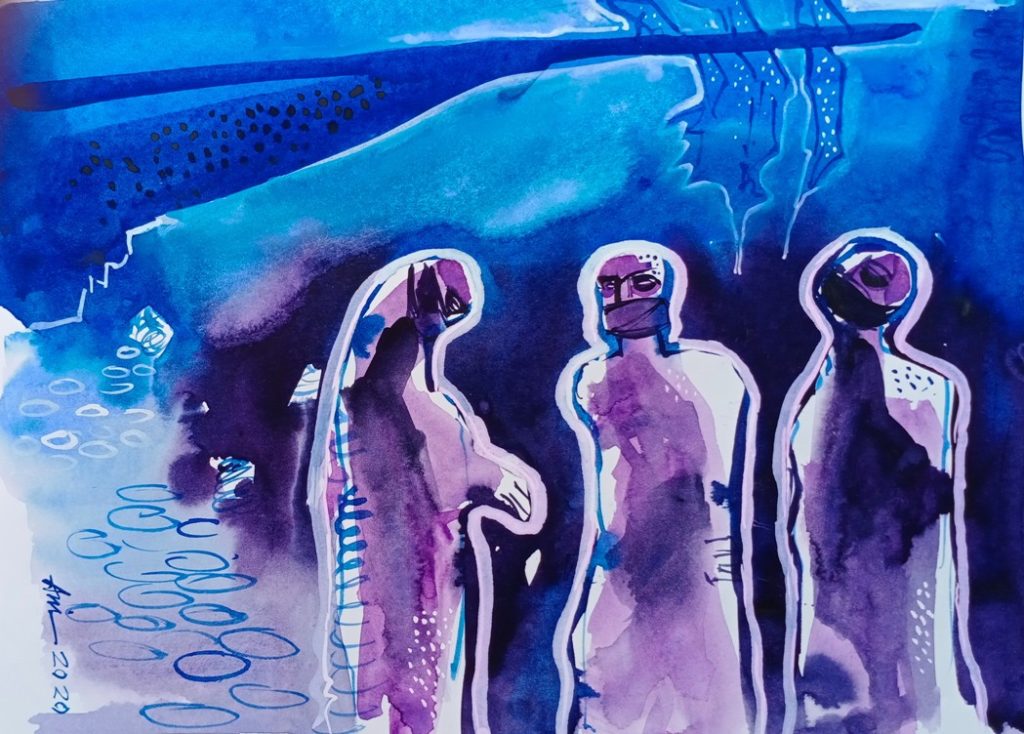 What do you dislike about your work?
I always enjoy the creative process of making art. But I don't like to work with a restricted medium, form and content, I feel it binds my imagination and work.
What do you like about your work?
I like the whole process of art creation. But what I enjoy the most is to create different contents for my work.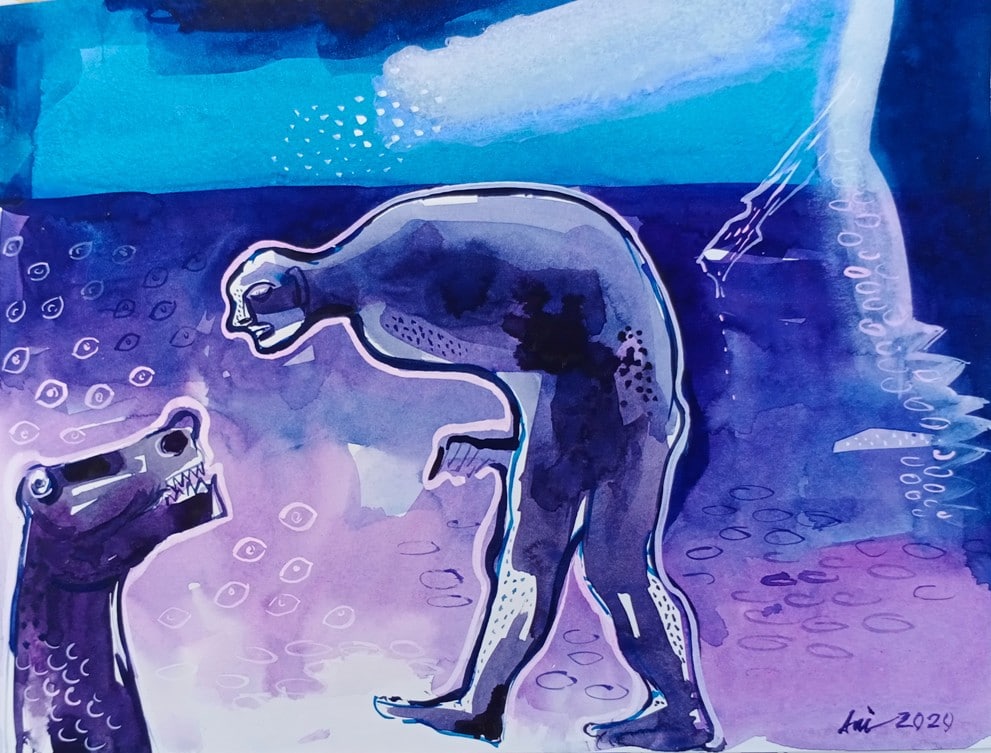 Should art be funded?
It would be very difficult to survive for young and upcoming artists if art is not funded. Even well established artists need funding.
What role does art funding have?
If we look back into history, there was a huge support to create art by the royal courts which helped the artists to work freely without any worry. Funding will be useful to be creatively experimental with the work an artist does. It will allow the artist to take risks and create extraordinary works.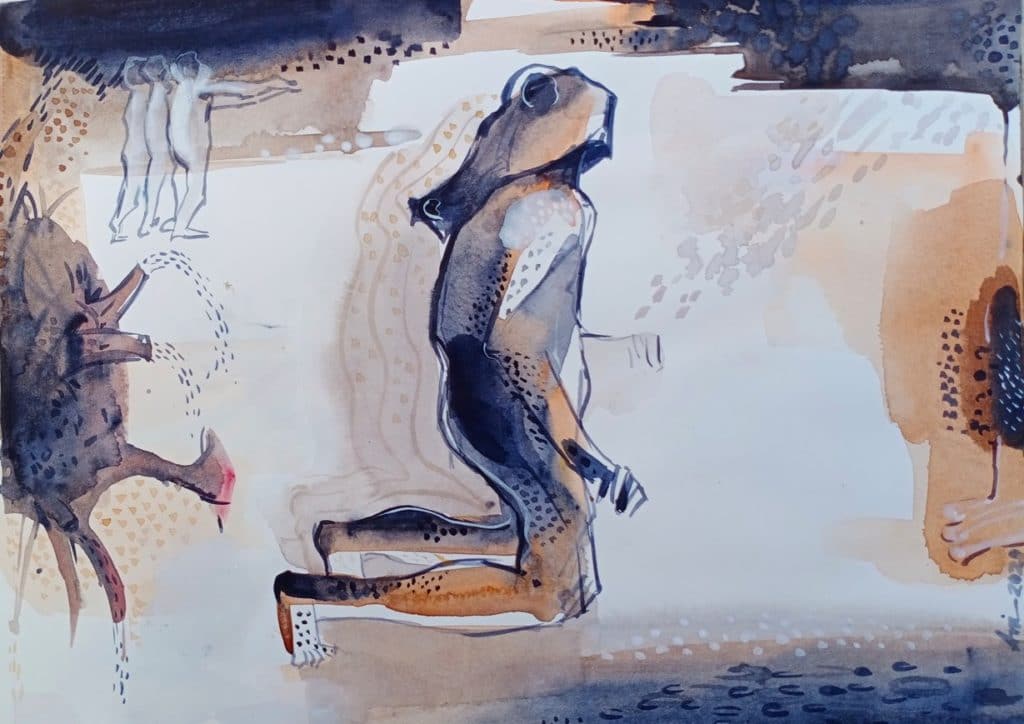 What is your dream project?
My dream project is to create huge installations in public places where everyone can easily view and enjoy my art work.
Name three artists you'd like to be compared to.
Being an artist, I don't want to compare with other artists because each artist has an individual identity.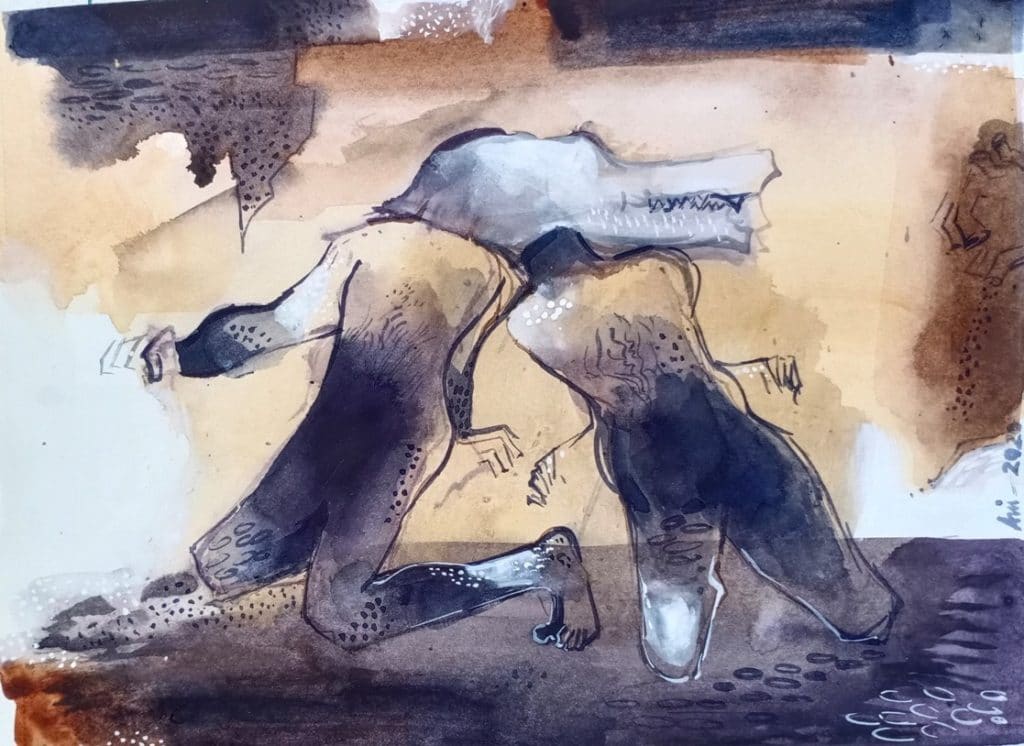 Favourite or most inspirational place?
My favourite and most inspirational place is my studio.
What's the best piece of advice you've been given?
When viewers react and connect with my concept, I must interact with the viewers and convey my ideas.
Professionally, what's your goal?
To have successful shows over the world regularly and keep painting till I drop someday.
Future plans?
I would like to have some solo shows aboard.