Sandy Hyslop is the Director of Blending and Inventory at Chivas Brothers. He has worked in the whisky Industry for 38 years having started his career in a small whisky company in the north east of Scotland in 1983 in the blending room. In his current role he is responsible for the quality, continuity and innovation of all the company's whiskies. Whilst being responsible for whiskies he also heads cask purchasing, planning, Inventory, technical centres and laboratories.
"I am extremely proud to hold the position of Master Blender for Royal Salute, Chivas Regal and Ballantine's whiskies. Whilst enjoying my career in the whisky industry I am an avid collector of many different things and have a real passion for watches. This collecting bug and appreciation of quality I am sure comes from my father who had an antiques business all through my childhood," he says.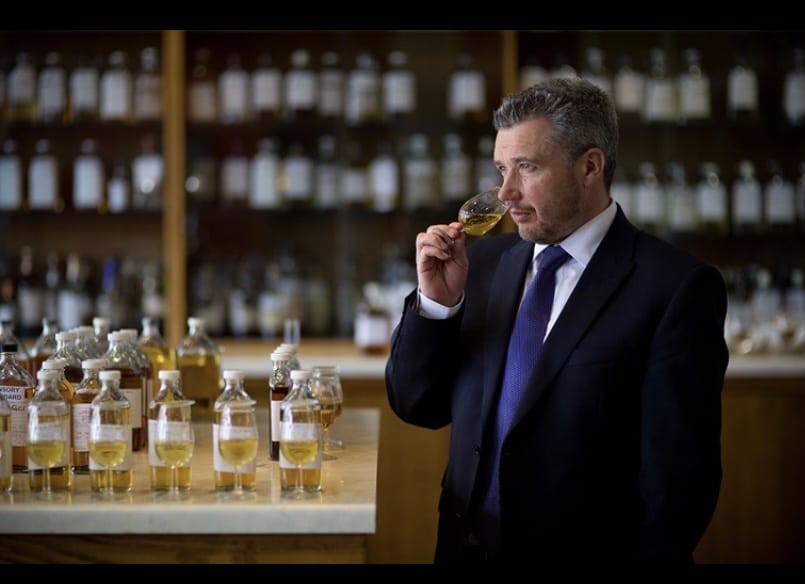 What is your role in the marketing of a new product (e.g., packaging and development), besides ensuring the quality, consistency and integrity of the product? 
The only input I have into the packaging is I am one of the people who authorizes and signs off the romantic copy and tasting notes. Obviously I have full responsibility for the quality and formulation of all the new whiskies introduced by our company.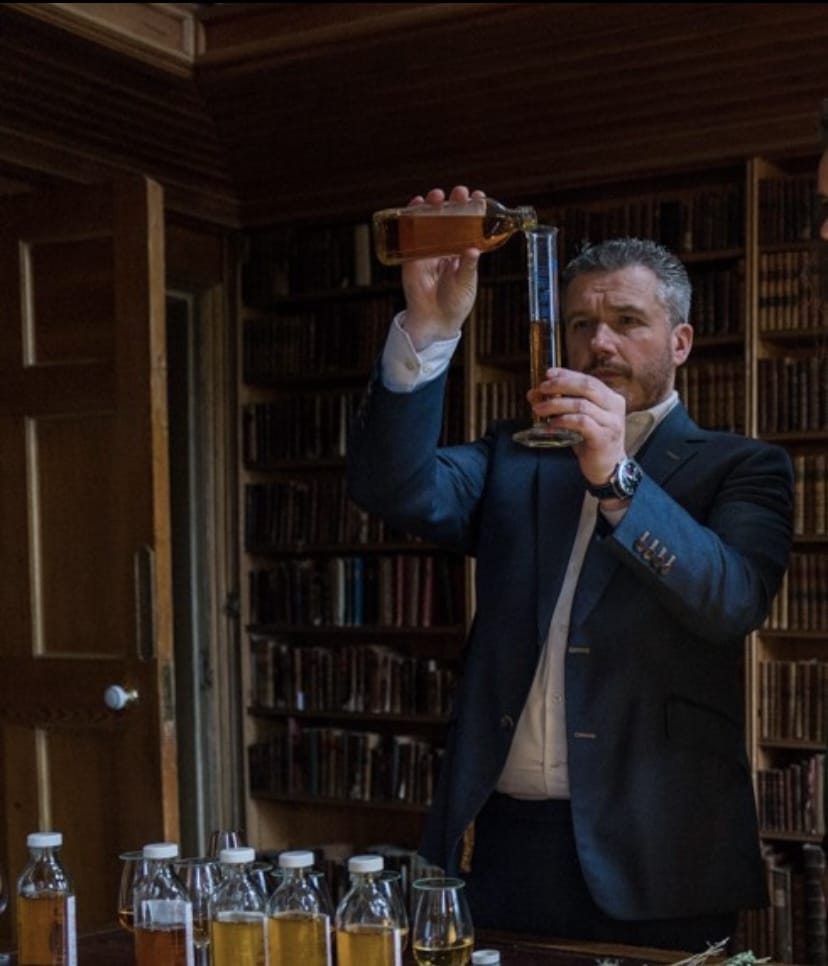 At work, what is your most challenging activity and why? 
That is a difficult question, I am responsible for some world famous brands such as Chivas Regal, Ballantine's, Royal Salute, Glenlivet and Aberlour to name but a few! This is a big responsibility and is a significant challenge but it is one that I relish and after 38 years in the whisky industry I am extremely proud to be responsible for these whiskies. I am also very lucky to have a very dedicated and proficient team working for me.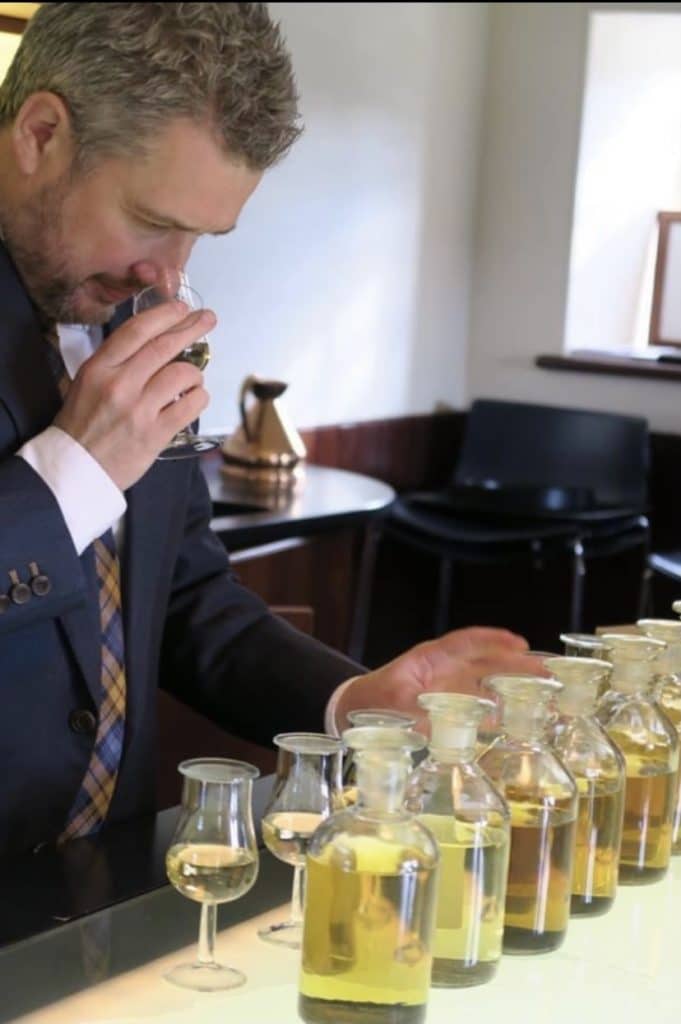 Have you ever conducted an educational seminar in India? If yes, how was the experience?
I have travelled to India on two occasions to work with my colleagues at Pernod Ricard India. Both visits were amazing and it was really interesting to work with the team in Pernod Ricard India helping them with their production processes. Everyone was extremely kind and friendly to me.   I also loved the food and managed to see some of the sights in my free time at the weekend. I conducted some internal tastings at the offices and everyone was really interested and very knowledgeable about our whiskies.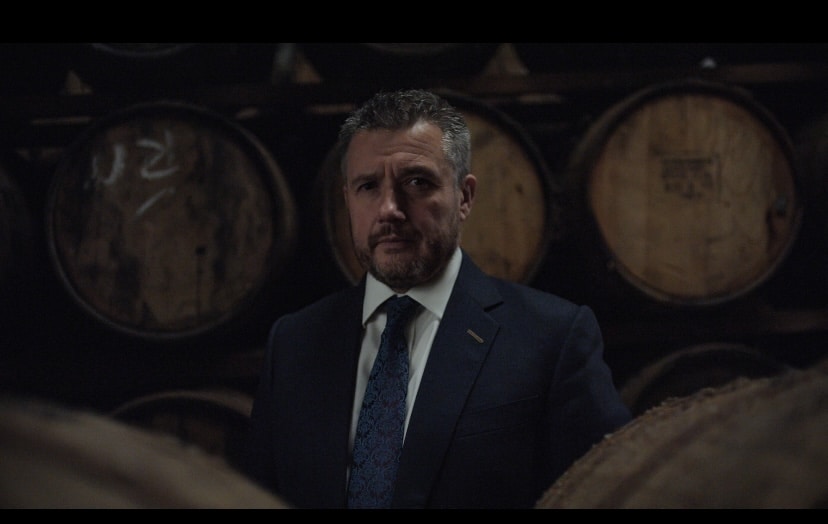 Have you tried Indian scotch whiskies and gin yet? If yes, which one is your favourite brand? 
I know Indian whiskies very well. I am responsible for the scotch whiskies that are sent to India for the formulation of Blender Pride and Royal Stag. I also have had the opportunity to test quite a few of the Indian whiskies on the market. My favourite is Blenders Pride; I really like the flavours in this blend and particularly enjoy Blenders Pride with soda and ice.
How has the pandemic changed the way you work? 
Yes, it has changed the way we work significantly. Firstly I and my team have worked all the way through this pandemic and have had to adhere to social distancing and safe systems of work at all times with limited staff.  We are no longer able to share nosing glasses so everyone needs to have their own set of samples to assess the quality of the whiskies. I am also not able to travel weekly to our distilleries in Speyside to assess the new distillate production samples from all our distilleries. All the samples now come down from the north of Scotland to my blending room near Glasgow for me to assess but I really do miss the face to face interactions with the distillery managers. Hopefully I will be back in Speyside to see my chums very soon.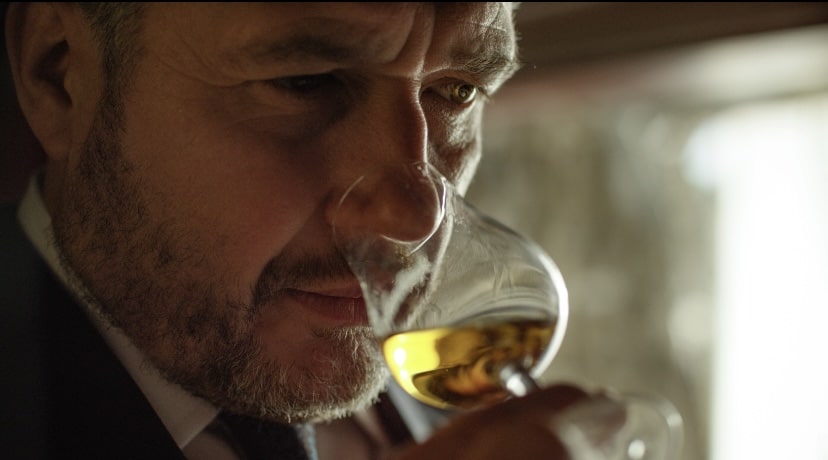 Does scotch whiskey/gin drinking have anything to do with age or lifestyles or just personal tastes and preferences? 
Definitely personal tastes! The great thing about our Scotch Whiskies is that they have great depth of flavour and character and they can be enjoyed in many different ways. I would have no hesitation in recommending Chivas Regal or Ballantine's neat, with ice, with soda or in a phenomenal cocktail.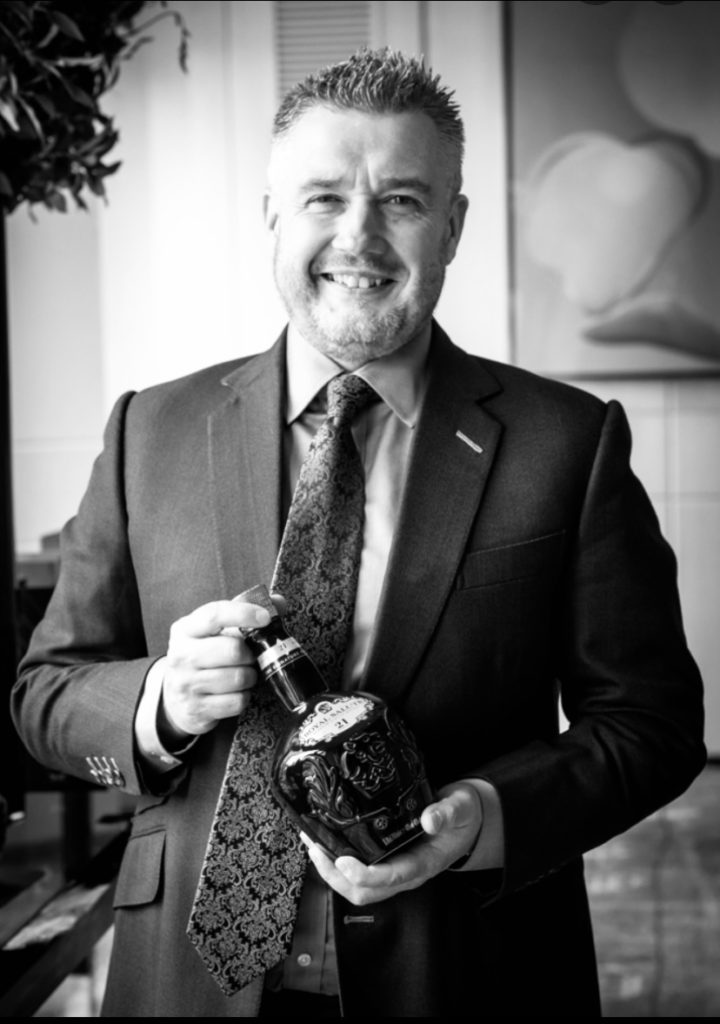 What's the secret behind producing an excellent bottle of scotch whiskey/gin? 
In my opinion the secret is to make sure you manage the quality of your new distillate very carefully making sure all the key signature flavours are there from day one. It is also imperative to invest in top quality casks for maturation. Casks are often overlooked as just containers when in fact they are maturing vessels with a limited lifespan. On an older whisky expression say 17yo + the casks play just as an important role as the distillate. I am involved in the botanical selection for our gins too. Both our Beefeater and Plymouth gin have classic gin flavours in abundance, they are produced in the traditional methods steeping top quality botanicals and distilling them, there are no flavours added to these gins. Assessing and selecting the juniper berries and other botanicals is great fun.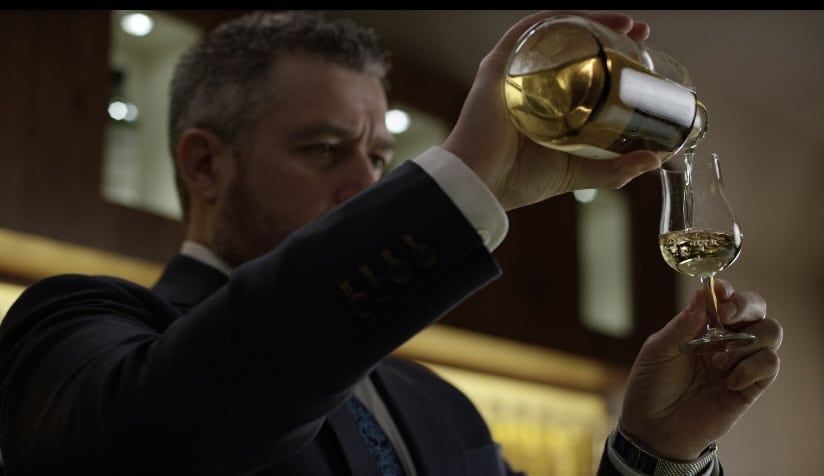 Have you ever tried pairing Indian food with the scotch whiskies you drink? 
I would have no hesitation pairing whiskies with Indian food. The sweet orchard fruit flavours in Chivas Regal would work perfectly with Indian food. I would also recommend Aberlour for it's sherry cask matured expressions that are rich with moist raisin notes and a touch of spicy liquorice and ginger. Lastly Glenlivet would be a great accompaniment too with it's pear and sweet banoffee pie notes too.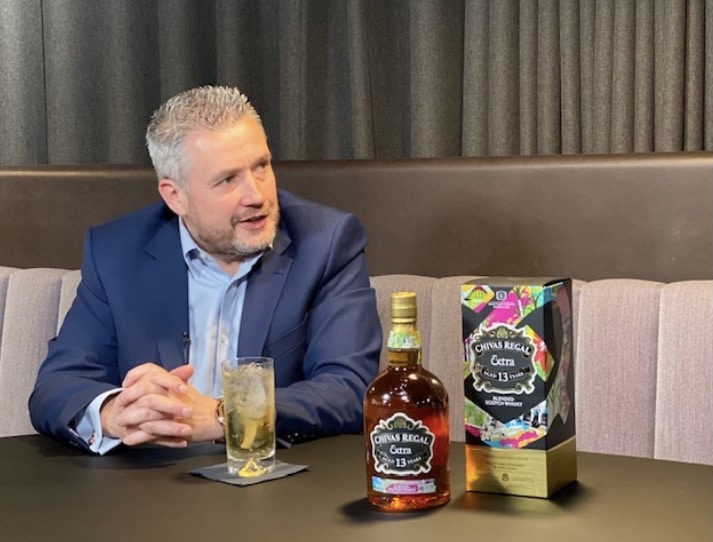 Please give us names of your 5 most favourite scotch whiskey and gin brands from all over the world. 
That is a very difficult question. I am responsible for some world famous whisky brands and asking me to pick between them is like asking me to pick a favourite child. Royal Salute is an outstanding whisky with every expression being a minimum of 21 years old. It is the only whisky in the world that has been consistently available since 1953 at a minimum of 21 years old. I have been responsible for Ballantine's for decades now and the 12yo expression is a personal favourite, I love the sweet red apple notes in the blend.  Aberlour, Glenlivet, Strathisla and Glenburgie single malts are all absolute classics for me and are individually amazing single malt whiskies that I am extremely proud of.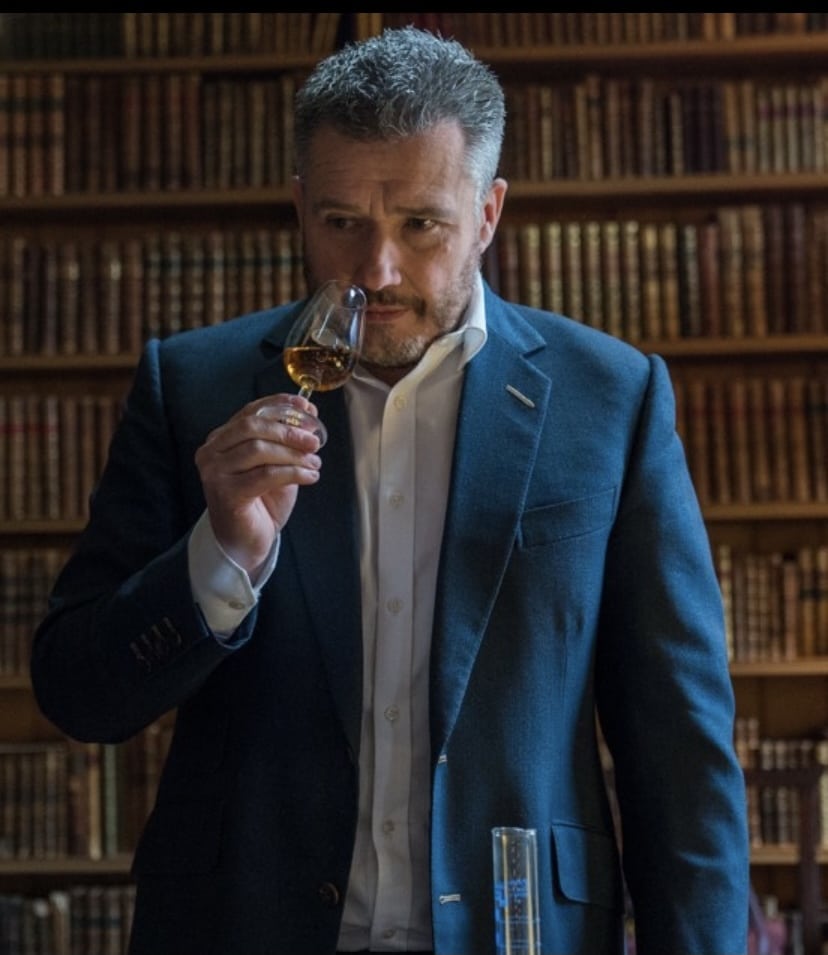 Future plans?
I am currently working on many new expressions across our portfolio that involves unusual cask finishes and new formulations.  I am actively encouraged by our company to innovate and experiment with our whiskies. Even though my contract says that I can only travel 4 weeks a year on marketing/promotional business I am looking forward to the covid-19 restrictions being lifted and being able to travel again.
What is your advice to aspiring blenders?
To become a blender it is very important to have an acute sense of smell and an excellent memory for flavour which will allow you to articulate flavours accurately. When I am interviewing for new members of the blending team I am looking for genuine passion for Scotch Whisky and it is not just about organoleptic ability.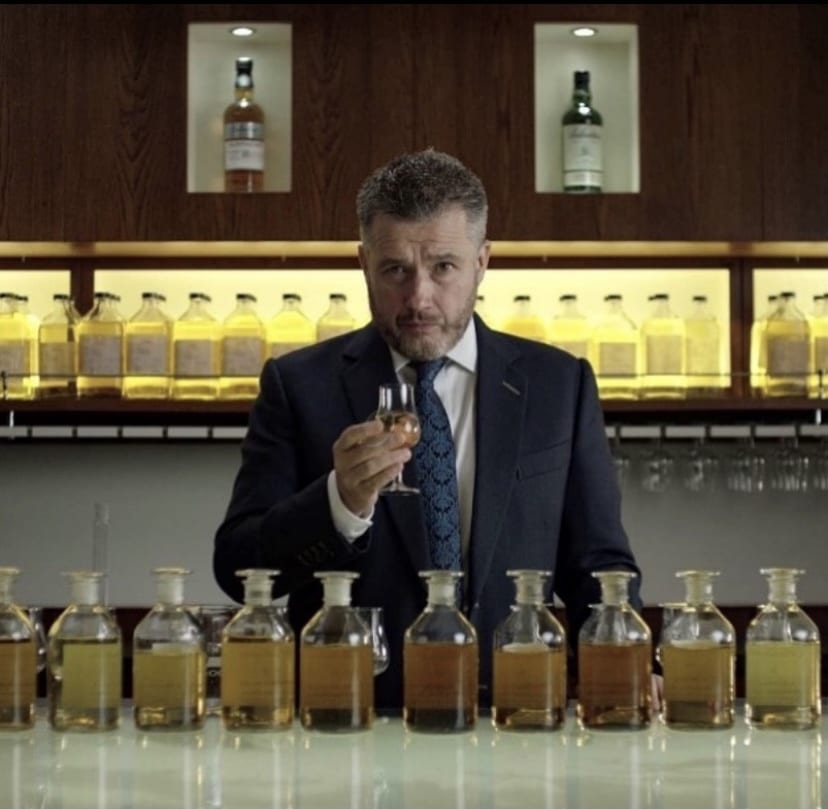 Name your favourite city that has it all: food, culture, and nightlife.
I have been lucky enough to visit many countries on my whisky adventures. India was amazing and I have some great friends there now but I also love Japan and have taken my family there to experience the country and culture.