You are going to feel energies of love & creativity very strongly this week. Your sensitivity and intuition both will be heightened. This week will support activities like singing, dancing, playing an instrument, acting, fashion, makeup. If you are a spiritual practitioner, psychologist or a consultant, counselling skills will be amplified. You can manifest love, prosperity, opportunity for more abundance in the material realm.
People do not realize the power of dreams, the power of imagination and visualization and to give it your best & time to do so, to manifest what you want. Energies this week will support you & bring your imagination and visualization into reality.
You could experience cyber bullying or social media trolling.
There are possibilities of losing money online to frauds. Be aware & careful.
Set aside some time to connect to the universe to thank and express gratitude to the energies this week.
New Moon is about New Beginnings. This New Moon encourages you to be creative and romantic. Use this new moon to your advantage to let go of anger and guilt as you release yourself from the pain you've been holding. But before you can release this pain, you must first surrender to the process of actually feeling it. Make sure your thoughts, words, and actions are aligned with all that you desire.
In intimate relationships, do not listen to your logical mind, listen to the wisdom of your heart, and follow through on its guidance.
Take a leap of faith, accept imperfections in ourselves and in others.
It is a good time to make important changes. Commit to starting a project that requires imagination and visualization skills, consciously putting time aside for peaceful and rejuvenating activities, and sharing your dream with others.
We have lifetimes of ancestral wisdom buried within each and every one of us. Acknowledge this deep, forgotten wisdom of the lives we have led before this present one.
Meditate & listen to your inner voice, to your intuition.
RAT -people born in the years 1924, 1936, 1948, 1960,1972, 1984, 1996, 2008, 2020
Personality Traits – Quick-witted, Intelligent, Resourceful, Charming, Clever, Assertive, Greedy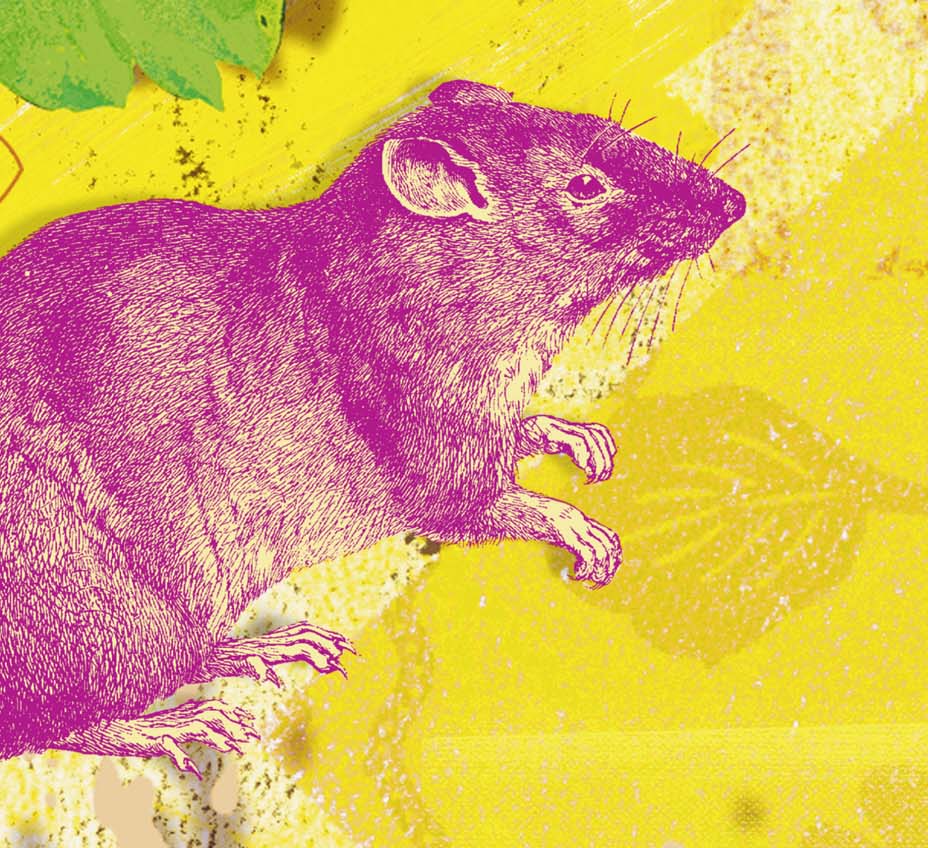 Ayushmann Khurrana, Rajkummar Rao, Gulzar, John Abraham, Govinda, Hema Malini, Raj Kapoor, Jaya Bachchan, Arjun Rampal, Mandira Bedi
This week, you will be at your creative best. You may experience life changing events that will have long term effects. There are important lessons that you must pay attention to in order to progress further personal in and spiritual quest. There could be an unexpected increase in your expenses, especially for those who are involved in any ongoing litigation. Your opponents will be quite active and may try to harm you. Additional workload in office may increase your stress level. This is a favorable time for students, especially those who are preparing for competitive examinations.
OX – people born in the years 1925, 1937, 1949, 1961, 1973, 1985, 1997, 2009, 2021
Personality Traits – Diligence, Dependability, Strength and Determination
Hrithik Roshan, Sidharth Malhotra, Aishwarya Rai Bachchan, Deepika Padukone, Ranveer Singh, Guru Dutt, Malaika Arora, Jacqueline Fernandez, Sonu Nigam, Janhvi Kapoor, Navya Naveli Nanda
Understand your problems and how best to solve them. This week is all about self-development, making choices, manifesting goals, mentoring others, planning a business, meditating. Listen to your intuition. Stay grounded. Though there have been positive developments recently, you may feel things moving rather slowly. You will achieve stability and prosperity for short-term projects. Your expenses will increase, and there is a possibility of health issues. You could also go on a trip with your family members.
TIGER – people born in the years 1926, 1938, 1950, 1962, 1974, 1986, 1998, 2010
Personality Traits – Ambitious, Courageous, Loving, Unpredictable
 Shabana Azmi, Tabu, Karisma Kapoor, Jaya Prada, Raveena Tandon, Twinkle Khanna, Preity Zinta
As an individual, it is extremely important to be in utmost awareness to events happening around and within you. Do not let yourself be lost in the vanity of affairs. Be more aware of your limitations & how to respond, self-reflection is very important. Avoid ego in personal life. Your wishes will be fulfilled. Business owners will get favorable results, working professionals could get a salary hike or promotion. You can get money unexpectedly with which you will be able to compensate for your earlier losses. Married natives can receive gains from in-laws. It will be necessary for you to maintain good relations with senior officials at work.
 RABBIT – people born in the years 1927, 1939, 1951, 1963, 1975, 1987, 1999, 2011
Personality Traits – Compassion, Peace, Security, Insincere
Kangana Ranaut, Shanaya Kapoor Sanjay Leela Bhansali, Zeenat Aman, Genelia D'Souza, Shilpa Shetty, Varun Dhawan, Sonakshi Sinha, Shradha Kapoor, Sushmita Sen, Sridevi
You could face some problems from your competitors. You are advised to remain vigilant about their activities and actions. Some of you might also go through mental tensions which might affect your decision-making capabilities. Also, keep a check on your expenditure and be careful while spending your money. Do not make any fresh investments as of now. Those in business will need to reformulate strategies and look at innovative solutions. Those of you running their enterprise / business in partnership are likely to see an increase in revenue.
DRAGON – people born in the years 1928, 1940, 1952, 1964, 1976, 1988, 2000, 2012
Personality Traits – Energetic, Intelligent, Charismatic, Dominant
Suhana khan,  Anushka Sharma, Vicky Kaushal, Parineeti Chopra, Nargis, Richa Chadda, Ameesha Patel, Yami Gautam
Romance is in the air!! This is a week for lovebirds. Single persons are likely to find a new partner. Job seekers could find a new job. This time is beneficial for those who want to start something new, be it on a personal or professional front. Those in a relationship will strengthen their bonding. Try to spend quality time with your children with them and take interest in their education & other activities. Students may be required to put in extra efforts in their studies as they might encounter some ups and downs in their academic life.
SNAKE – people born in the years 1929, 1941, 1953, 1965, 1977, 1989, 2001, 2013,
Personality Traits – Generous, Analytical, Smart, Jealous
Shahrukh Khan, Salman Khan, Aamir Khan, Bhumi Pednekar, Sunil Dutt, Rekha, Gayatri Joshi.
Feelings aren't positive and negative. They simply exist. It's what we do with those feelings that becomes good or bad. There could be some issues within the family which will require your attention, some household matters could keep you busy. You are advised to maintain your calm and solve things amicably. A change of place is also indicated. You may want to start something new. You could get a chance to travel for work. Health ailments relating to stomach may bother you.
 HORSE – people born in the years 1930, 1942, 1954, 1966, 1978, 1990, 2002, 2014,
Personality Traits – Energetic, Hardworking, Intimate, Impatient
Kartik Aaryan, Kriti Sanon, Tiger Shroff, Paresh Rawal, Rani Mukerji, Irrfan Khan, Amitabh Bachchan, Vidya Balan, Rajesh Khanna, Bipasha Basu, Kirron Kher, Soha Ali Khan,
Avoid boasting about yourself and stay grounded. Do not waste your energy on needless things. It is a good time to plan for the future. Do not let your morale down, no matter what. You may sometimes find yourself in a dilemma and may have trouble in taking timely decisions. Dealing in matters relating to real estate could be profitable. You could face some stomach related issues. There can be quarrels with siblings. Avoid arguments. To improve your life, take care of your elders and seek advice from them as and when required.
 Sheep – people born in the years 1931, 1943, 1955, 1967, 1979, 1991, 2003, 2015
Personality Traits – Creative, Gentle, Passionate, Insecure
Madhuri Dixit, Akshay Kumar, Juhi Chawla, Shamita Shetty, Meena Kumari, Konkona Sen Sharma
Difficulties come not to obstruct, but to instruct. Before launching any project in 2021, its very essential to carefully plan every step, so as not to compromise the viability of the operation, even if this takes a little more time than expected. You are likely to come up with strategies to solve problems at your work place & in personal life. You will be able to solve problems through your intelligent and an innovative mind set. You will remain happy and contented which will reflect in your behavior with near and dear ones.
 MONKEY – people born in the years 1932, 1944, 1956, 1968, 1980, 1992, 2004, 2016
Personality Traits – Entertaining, Energetic, Good Listeners, Opportunistic
Kareena Kapoor Khan, Amrita Singh, Kiara Advani, Disha Patni, Janhvi Kapoor, Sanya Malhotra, Dimple Kapadia, Amrita Arora Ladak, Neha Dhupia
Your love life will improve and challenges in personal life will decrease.
You will have support from family members, which will help you in overcoming difficulties. You will be appreciated for your work & strategies. You will maintain good relations with senior officials at work. Business professionals may face some obstacles in getting their work done. Beware of your opponents, they may try to outsmart you unexpectedly. You be focused, your concentration will improve and you will be able to complete your work on time.
 ROOSTER – people born in the years 1933, 1945, 1957, 1969, 1981, 1993, 2005, 2017  
Personality Traits – Practical, Honest, Straightforward, Reckless
Shahid Kapoor, Alia bhat, Ajay Devgn, Jackie Shroff, Mallika Sherawat, Sunny Leone, Kapil Sharma, Manish Paul, Neetu Singh, Mahendra Singh Dhoni, Anoushka Shankar
Just try to keep yourself in balance. You will earn a good reputation and recognition at your workplace. You will be able to finish your incomplete tasks and will also be applauded by your colleagues & seniors. You could face some anxiety issues due to problems in personal life. Those married may find it difficult to maintain harmony in their married life. Avoid arguments with your spouse. Do not have expectations from near and dear ones. You are not paying enough attention to important life lessons. To be able to move forward in any sphere of life you need to master the lessons.
DOG – people born in the years 1934, 1946, 1958, 1970, 1982, 1994, 2006, 2018
Personality Traits – Loyal, Good Listener, Honest, Distrustful.
Ranbir Kapoor, Priyanka Chopra, Saif Ali Khan, Boman Irani, Dilip Kumar, Karan Singh Grover
Explore your creative streak. This will be a challenging phase for you mentally and emotionally. This week, negligence in money matters can prove to be problematic for you. Additional expenditure is a possibility in matters relating to children and entertainment. Those in a job are likely to get favorable results in their field. Don't miss opportunities. A change of job is a possibility. Health issues relating to throat and eyes could be a cause for worry. Your family members may need your support.
PIG – people born in the years 1935, 1947, 1959, 1971, 1983, 1995, 2007, 2019,
Personality Traits – Gracious, Determined, Perfectionist, Impulsive
Katrina Kaif, Sara Ali Khan, Tara Sutaria, Ishaan Khatter, Kunal Khemu, Yo Yo Honey Singh, Dharmendra, Anil Kapoor, Ramesh Sippy, Sanjay Dutt, Kalki Koechlin
Home is where the heart is!! This week, energies will encourage you to work hard to improve your finances and find new sources of income. While your financial condition will be good, you need to pay special attention to your expenses. Use your words thoughtfully when conversing with people outside your family. A family member may face some health issues. Over all you will experience happiness in your domestic environment. The family members will enjoy a good connect between each other.