Hoshang Garivala is  Director, Operations (India) at Oakwood Worldwide based in Long Beach, California. With more than 30 years of experience in the hospitality industry, he has earlier worked with the Essar group as well as Hilton and Oberoi Group of hotels. From being an expert at facility and property management to conceptualizing restaurants and managing guest experiences through his previous assignments at The Oberoi Group, he has a strong understanding of the core values of the brand that is Oakwood. In an interesting conversation he speaks to us about changing travel trends, the future of the hospitality industry post pandemic, new measures his team has put into place to ensure guest safety and more !
What makes Oakwood Worldwide stand out from other hospitality brands you've worked in?
Oakwood is the pioneer of serviced apartments with over 50 years of hospitality expertise.  We have established the distinctive competitive advantage of providing a diverse portfolio of brands spanning accommodation options including hotels, serviced apartments and residential units, all of which offer generous residential space and exceptional guest services. The hospitality group's dedication to continuous service innovation and evolution with a guest-first approach differentiate us as the preferred alternative to traditional hotels. With the growth potential in the extended stay hospitality segment, Oakwood's future plans include a doubled portfolio growth of managed properties by 2025.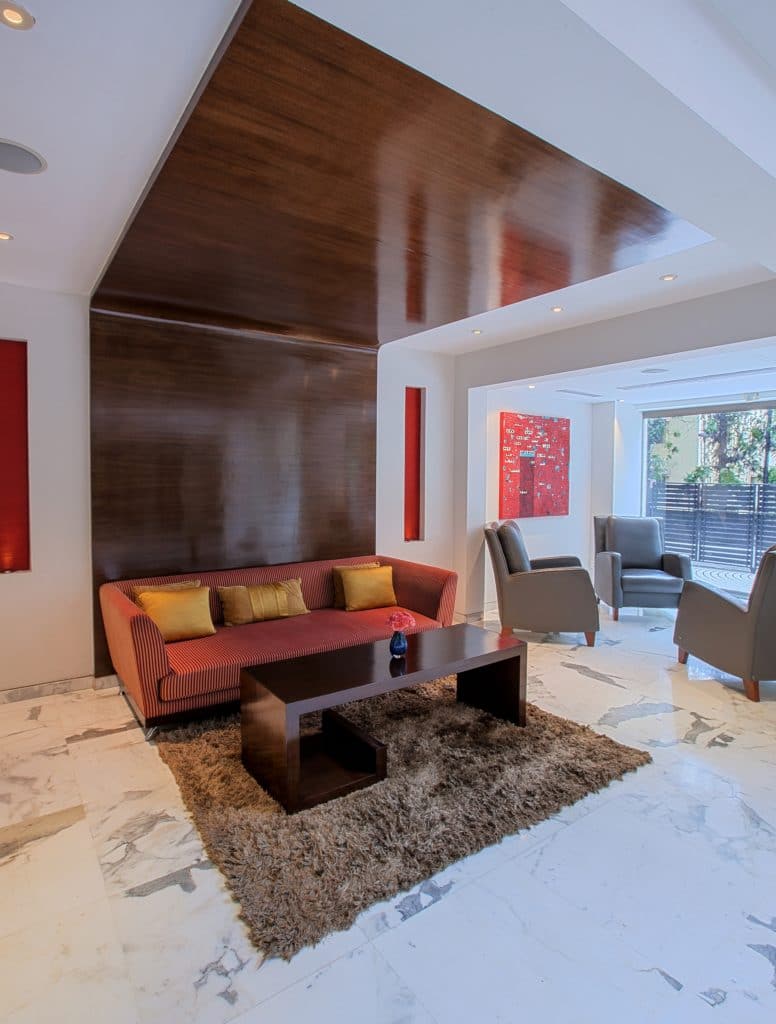 Being at the forefront of creative hospitality solutions, Oakwood is in a strong position to cater to our guests' diverse lifestyle preferences at different stages of their life cycle. The sheer attention to detail, thoughtful facilities and amenities create sophisticated living spaces tailored to different guest demographics. This is what sets us apart from the competition.
Who is your typical customer in India?
Guests who choose the Oakwood experience are discerning travelers who seek to maintain their residential lifestyle without compromising on hospitality excellence. They appreciate our large living spaces and empowerment to define their experience, unlike in a traditional hotel. Our typical guest is an employee of a multinational corporation, who is in the process of relocation, extended project assignment or short-term visit. We also have a base of loyal guests who visit us for leisure travel.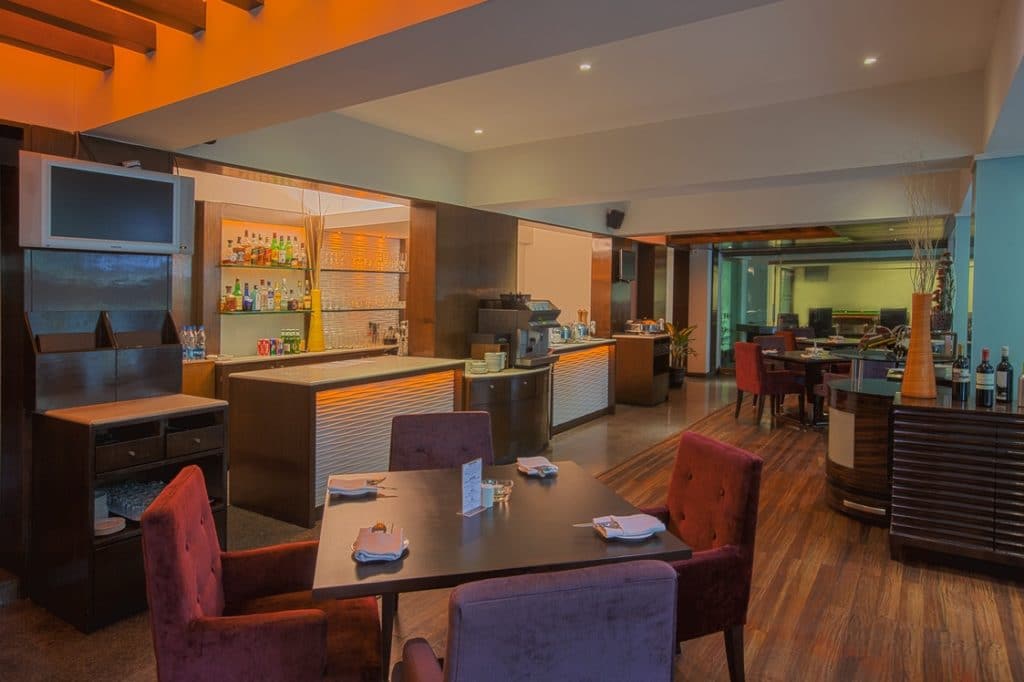 If you could plan a one-day trip for your guests in Hyderabad in India, where would you send them?
Hyderabad is a vibrant destination that is rich in cultural, historical and culinary heritage. Although it is insufficient to grasp the full essence of this beautiful city within one day, I would like our guests to visit iconic monuments like, Chowmahala Palace, Charminar and Golkonda Fort. To complete the experience, I would recommend a meal around these attractions so that guests savour the authentic flavours of the city. Local gourmet delights that cannot be missed include traditional tiffins, the renowned Hyderabadi Biryani and Telangana cuisine.
For souvenir hunters, Hyderabad boasts of a rich tradition of textiles and handicrafts and of course, the famous Hyderabadi pearls.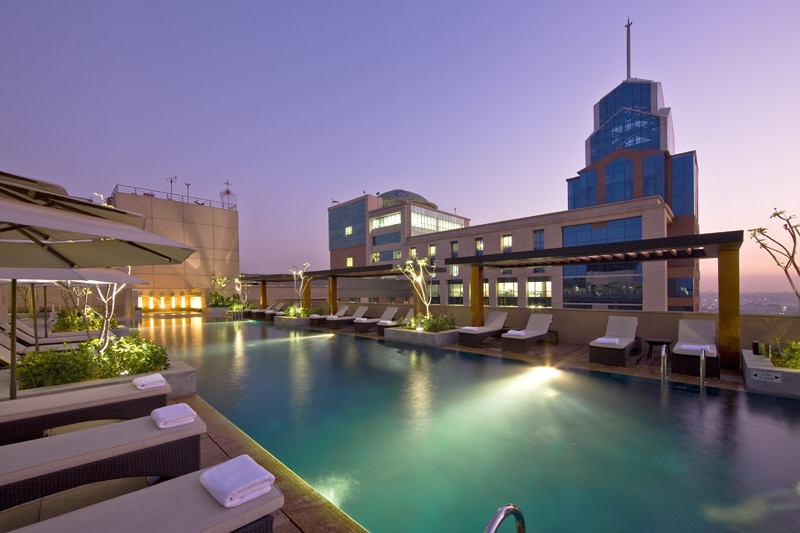 Building a good team is crucial for a property's success. What are the key skills you look for when hiring new employees?
At Oakwood, our associates are the key to sustained hospitality excellence and continued success. We strive to unlock our associates' full potential, enabling them to flourish in their role. With Oakwood's aggressive expansion strategy, career opportunities lay abound for our associates to grow professionally or expand their horizons.
Beyond the applicant's resume and work experience, I also look for important traits such as a positive 'can do' attitude, customer service focus, inquisitive minds, a willingness to learn and desire to grow within the organisation.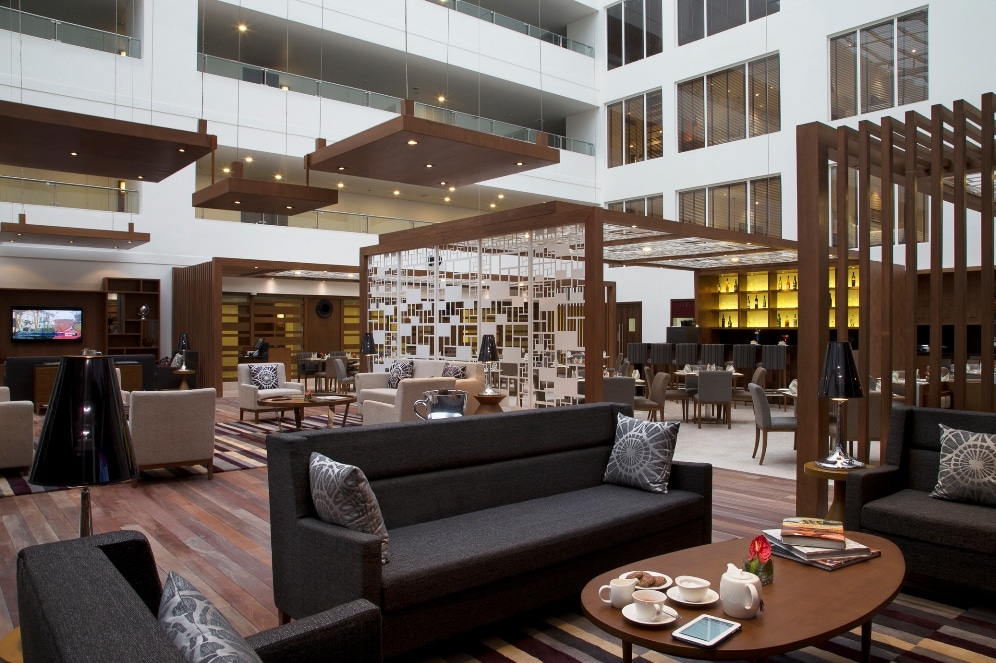 How important is it for a hotel to have a solid gastronomic offering?
Gastronomic experiences form an integral part of the travel experience. As our guests' lifestyle choices and dietary preferences evolve, it is crucial for hospitality brands to cater to the latest trends. Oakwood has the additional benefit of providing bespoke culinary experiences within the safe sanctuary of our apartments, which feature well-appointed kitchens and state-of-the-art appliances. Our guests have the full flexibility of enjoying the city's best gourmet indulgences as well as whipping up a comforting meal the way they love it.
For us, banqueting is an important source of revenue. Creative food and beverage offerings are a mainstay of corporate events and social occasions. A memorable culinary experience goes a long way towards attracting and retaining customer loyalty.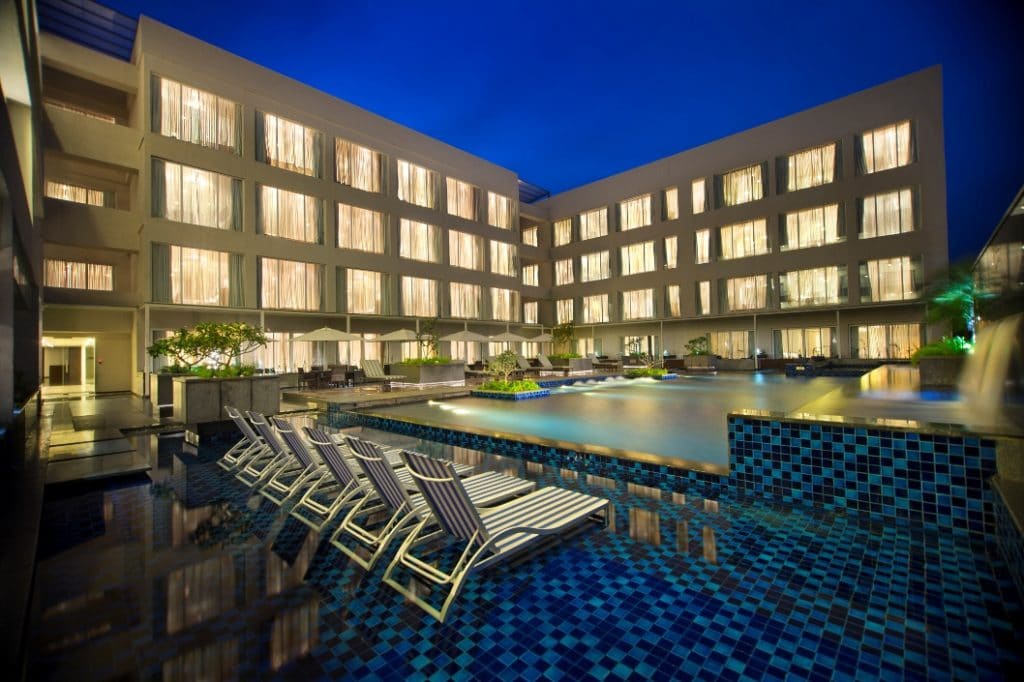 2020 was a challenging year for the hospitality industry. In your opinion, how will travel trends change in 2021?
Sustained safe distancing measures and work from home arrangements have introduced new words like 'workations' to our vocabulary. In response to this new demand, we launched Work from Oakwood to offer inspiring work spaces so that our guests can focus on their job without all the distractions. Fast and reliable WiFi, coffee/ tea all day long and the pleasure of enjoying meals within the relaxed surroundings of a safe and sophisticated apartment. This has proven to be highly popular and we expect this trend to continue for the foreseeable future.
Amidst the current pandemic situation, we have also seen 'revenge tourism' fueling a surge in demand for urban centres as well as remote, 'off the beaten track' destinations. More people are stepping out of lock down and pandemic restrictions, which has resulted in indulgent travel bookings. Another segment we see experiencing a boost in India is the wellness and luxury segment. Thanks to international border restrictions, travelers who used to vacation abroad are now spending on premium experiences in domestic destinations. Business travel will slowly but surely return once corporations start reopening work spaces and resume travel plans.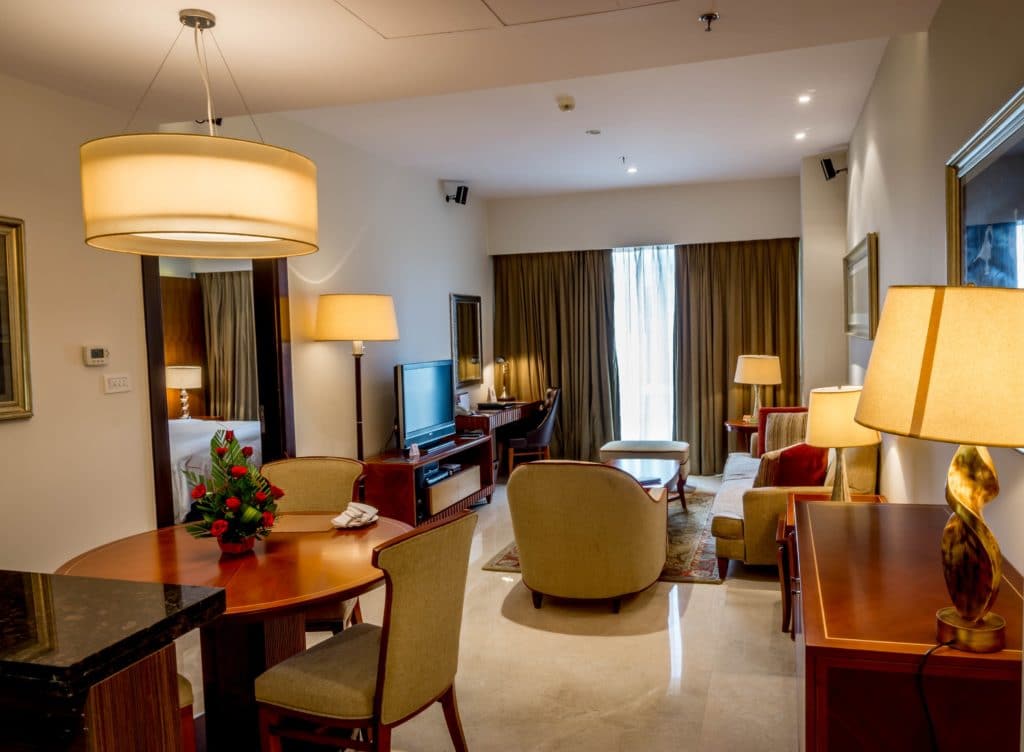 Was career in hospitality something you always dreamt of? What is your advice to aspiring hoteliers?
The hospitality industry was at a nascent stage when I started my career and the potential for growth excited me. After 30 years in the industry, I can say that it has been an exhilarating and wonderful journey.
My message to hoteliers of the next generation is to give it your all. Behind the glamorous facade, it is not the easiest industry to work in. However, if you are willing to put in the effort, it can be a fulfilling and rewarding career. I would compare the journey to a roller coaster ride – each day, each situation, each guest presents a different challenge but I promise you that it will be exciting and fun.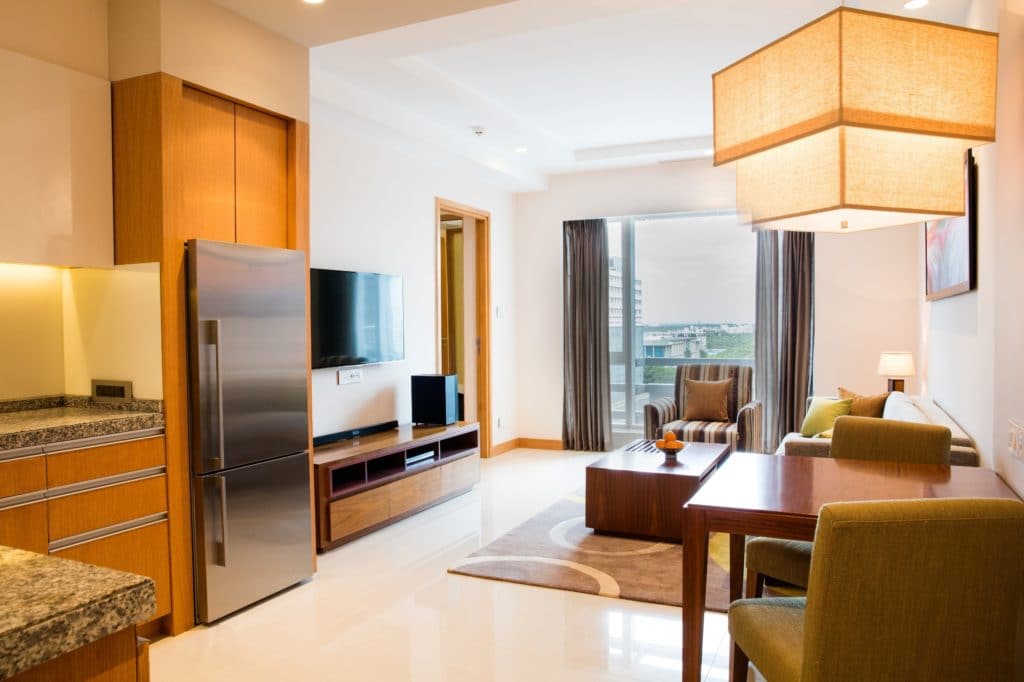 Which Indian cities are your favourites for: 1) food 2) history 3) fashion?
For Food – Goa For History – Delhi For Fashion – Mumbai
What are some of the new measures your team has put into place to deal with the post-COVID-19 situation?
The heightened sensitivity to hygiene and sanitation protocol will be here to stay. At Oakwood, we are acutely sensitive to new opportunities that the pandemic has presented to us. In response to evolving safe management measures, we launched Oakwood Clean360, which is a robust hygiene programme that ensures the safety and well being of our guests and associates alike. Built on three key pillars, Oakwood Clean360 ensures continuous enhancement of operational standards, provides our guests with a safe sanctuary to call home, and protects the welfare of our associates. In 2021, we will continue to improve and elevate Oakwood Clean360's protocols to safeguard our guests, associates and business partners.
In addition to compliance with government guidelines, face masks are mandatory in all public areas across all Oakwood properties. In addition  regular temperature checks, fumigation, fogging, sanitation and social distancing measures are in place.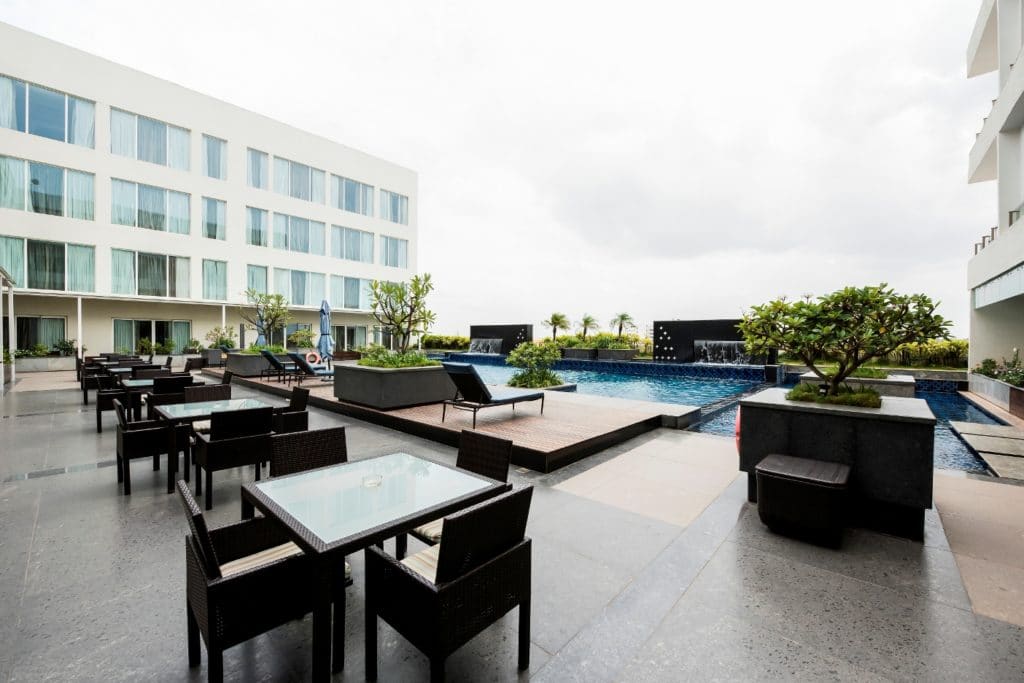 When are you happiest?
During my annual vacation in November, when I go on a road trip to explore different parts of the country, and of course while spending time with my family.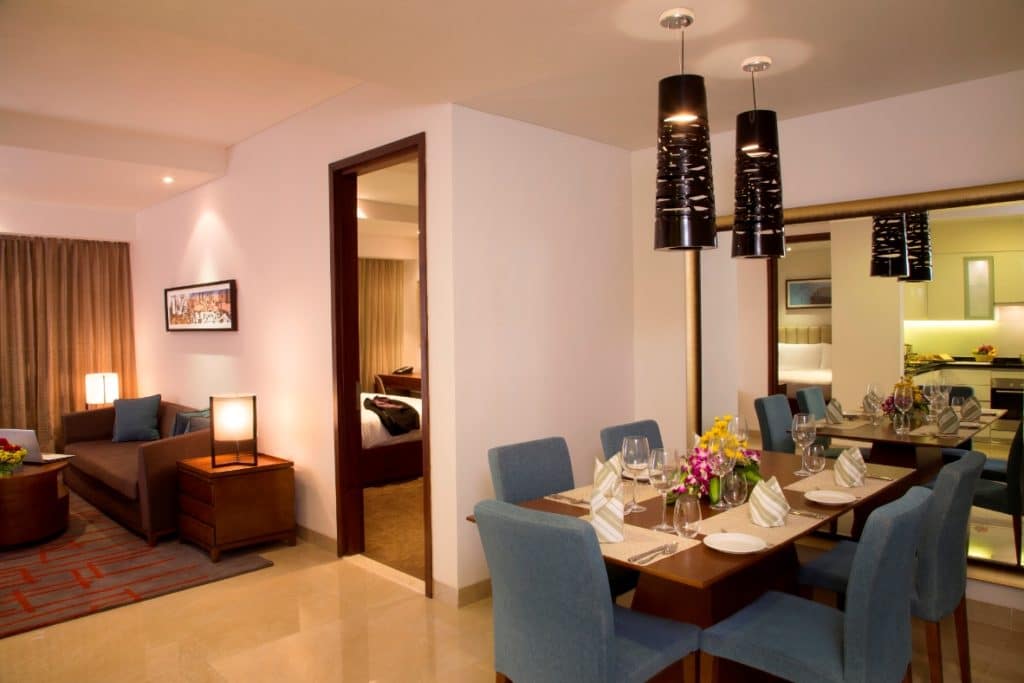 How has the pandemic changed the way you work?
The pandemic struck without warning and continues it's unprecedented impact across the world. Nothing can be taken for granted in times like these and we have to come to terms with how vulnerable we are as an industry and as a society.
The emphasis on health, hygiene and safety protocols to ensure the well being of our guests and associates has never been greater, and my team and I have consistently made this a priority. In the business of hospitality, our ways of working have also changed considerably. As we pivot our processes to minimize physical contact, there has been greater dependence on technology and digital solutions to remain efficient and effective in our daily tasks.
We have learnt a number of valuable lessons, both as individuals and professionals. And it is especially in unpredictable times like these, that it is crucial to be able to think quickly and be agile in adapting to new strategies as we continue to navigate this new normal.