The drive to Le Méridien Goa, Calangute was an interesting one as my driver navigated through the quirky roads of Goa. Even while sitting in a car, it's amazing to observe Goa's unique lifestyle.
Located on the bustling Calangute – Candolim road in North Goa, with it's family-friendly vibe and close proximity to major tourist attractions, popular beaches, shopping and entertainment arcades, the hotel has become a favourite among travellers seeking unique and authentic experiences. Recognized in the top 3 hotels in Calangute, by TripAdvisor for the last 3 years, is it's testament to their unwavering commitment to genuine hospitality and service. On arrival I was welcomed by the front office team and it was nice to meet Sohrab Bijlani-Assistant Front office Manager who I have worked with previously at the Westin Pune.
After a quick check in I proceeded to Latest Recipe for a lunch with Victor Chen-General Manager of the hotel and we enjoyed a delicious Goan thaali. When in Goa it is a good idea to eat the local food and Goan food is quite unlike any other cuisine with it's various influences. Especially for seafood lovers like me, this cuisine is a veritable delight.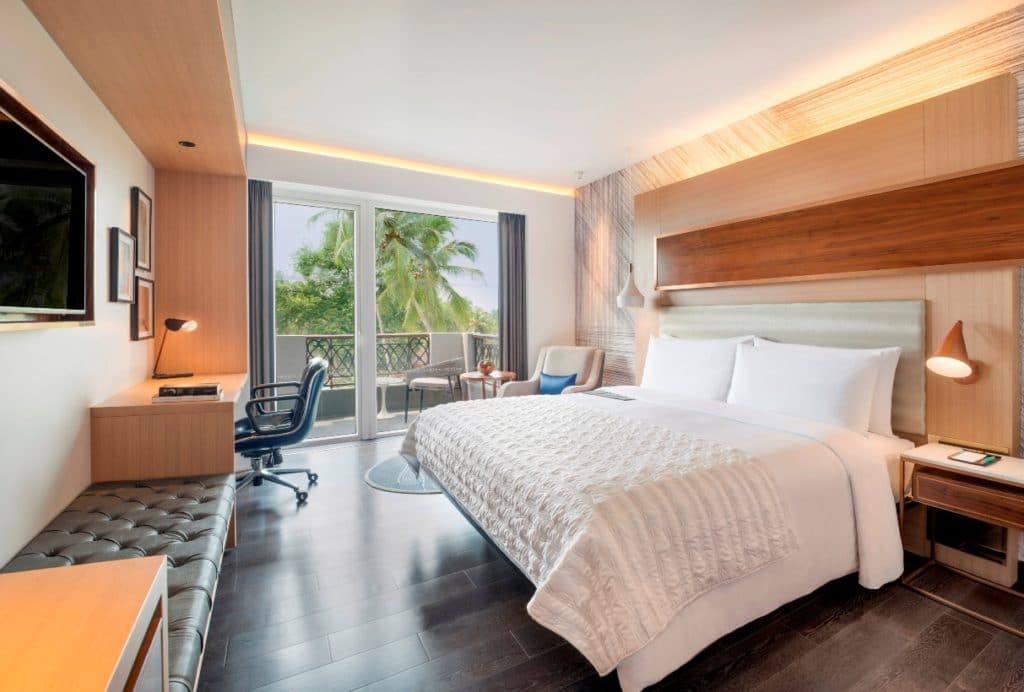 In the evening I enjoyed a heady cocktail with delicious savories and snacks served in a high tea Charlie at Telhado Terrace and watched the sun going down. The next morning I went to the beach as advised by Victor Chen and felt really relaxed and rejuvenated. Le Méridien Goa is located 600 meters away from the popular Calangute beach, an ideal spot to unwind and watch a mesmerizing sunset or explore local curio shops, handloom stores and art galleries that are in close proximity from the hotel.
Victor Chen, General Manager says, "Safety is now the new luxury. We have considered the crisis an opportunity for us to re look at the way we do business. We successfully launched Staycation and Workcation accommodation packages in keeping with the needs of our travelers- families looking for that much needed getaway and those looking to relocate to Goa for work. The safety of our guests and associates is of prime importance and this transcends to the way we now operate as per the 'new normal'. All guest experiences have been re-engineered including digital arrival, departure, food and beverage ordering through e-menus and e-payment solutions. We also ensure that there is minimal associate engagement, have re-modeled the hotel to support safe distancing and have heightened cleaning schedules incorporated. We have received tremendous feedback from our guests who are in appreciation of these endeavors. With Marriott International's Commitment to clean protocols in place, guests can expect a number of additions to the hotel's regimen designed to set an even higher standard of cleanliness at the hotel. This covers specific areas of focus including heightened room, surface area and public space sanitation with electrostatic sprayers."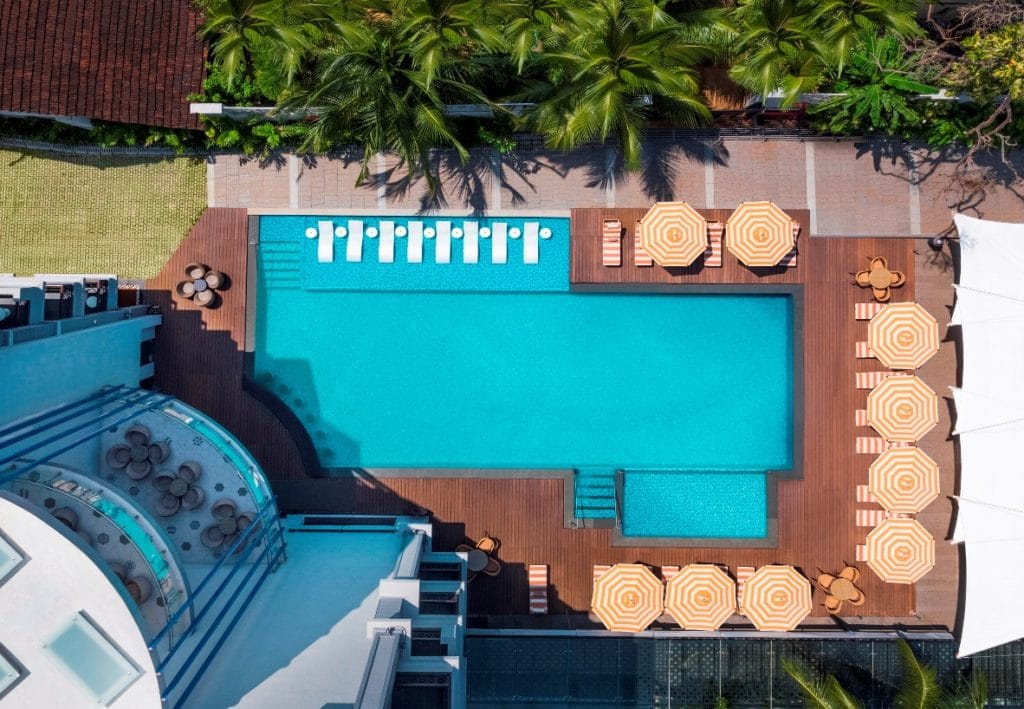 It was really interesting to note that the hotel's chic design is inspired by Goa's first settlement – the 'Kunbi Tribe' and the arrival of the Portuguese into the state, adding a touch of local authenticity that is intrinsic to the brand. The hotel features the iconic Le Méridien Hub, a concept that reinterprets the hotel lobby into a social gathering space meant for guests to convene and converse. With 146 exquisite rooms (including Family Studio Rooms and Suites) designed to inspire and offer ultimate respite from the mundane, each room features the signature Le Méridien Discovery Bed, 43 inch LED TV, designer bath amenities and high speed internet access.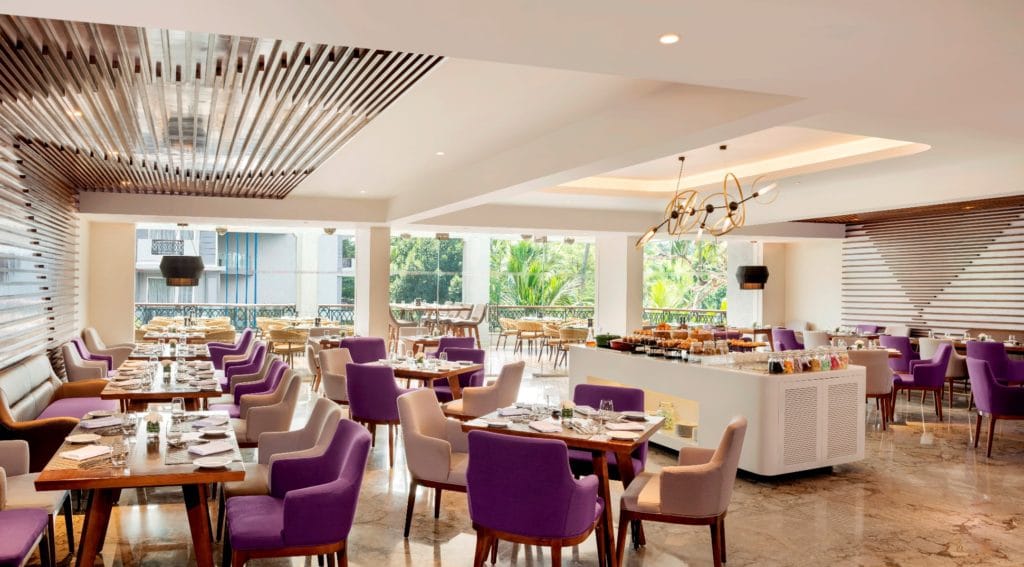 Next morning I ordered for Ross Omelet, which is a Goan specialty and is an omelet served in a bowl of spicy gravy accompanied with local Goan bread. Even though this is originally considered street food, it is a popular preparation preferred over breakfast in several hotels across Goa. The team of chefs at Le Méridien Goa dish up one of the best omelets I have eaten in Goa. I had a pleasant interaction with food and beverage manager Marissa d'Rozario at lunch during my stay. Chef Ganesh Patil dished up a delicious biryani for us at lunch which we enjoyed over an interesting conversation. Latest Recipe, the signature all day dining restaurant is a 106 seater, offering an indoor as well as alfresco seating overlooking the pool. The poolside bar, Plunge offers refreshing cocktails, mocktails as well as a Goan street food themed menu including locally brewed spirits and beers making it an ideal spot to unwind. The vibe at the poolside is exotic what with a verandah setting in a corner complete with hookahs and a cute little scooter. This venue is a photographer's delight as I discovered during my stay.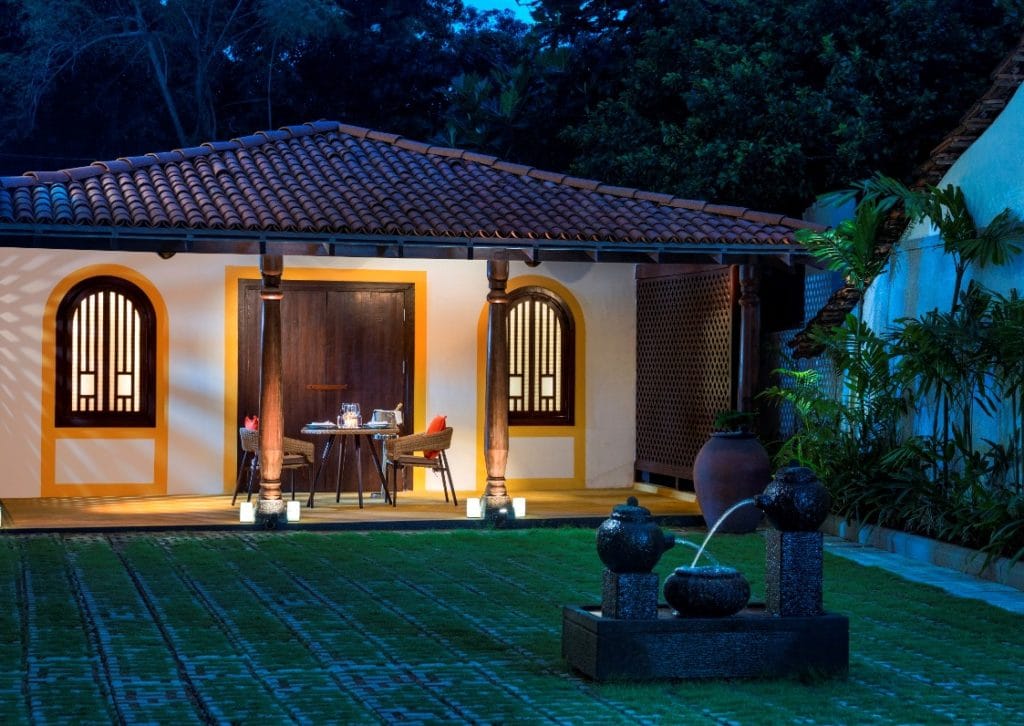 Le Méridien Goa is a perfect choice for those who enjoy great food in a fantastic location. Those who feel a trip to Goa is incomplete without going to the beaches will find this location ideal as it's located close to a couple of beaches.