Christopher Prow is currently the Executive Chef of The Capital Hotel in Knightsbridge London – overlooking the Hotel, Townhouse & Apartments as well as the Restaurant at The Capital . He has been cooking since 25 years starting from his first job in South Africa. An 18-month Stint in a restaurant took him to France and later to  Australia, Barbados, the Scottish Highlands and London. He is well-traveled and loves everything food / hospitality orientated . "My father always said to me "find a job you love and you will never work a day in your life" those words are still true to this day. I eat, sleep and breath hospitality. A little shy at first, but once I'm comfortable I'm a happy go lucky kind of guy," he says. Chris is currently a member of Chaine des Rotisseurs as well as Chefs Sans Frontières – the Brain child of Chef Alan Coxon which acts as a charitable vehicle helping people or areas that are in need of aid. He is also on the Jury Board of The International Taste Institute in Brussels and loves to nurture the youth in the industry and help them get a good start in life.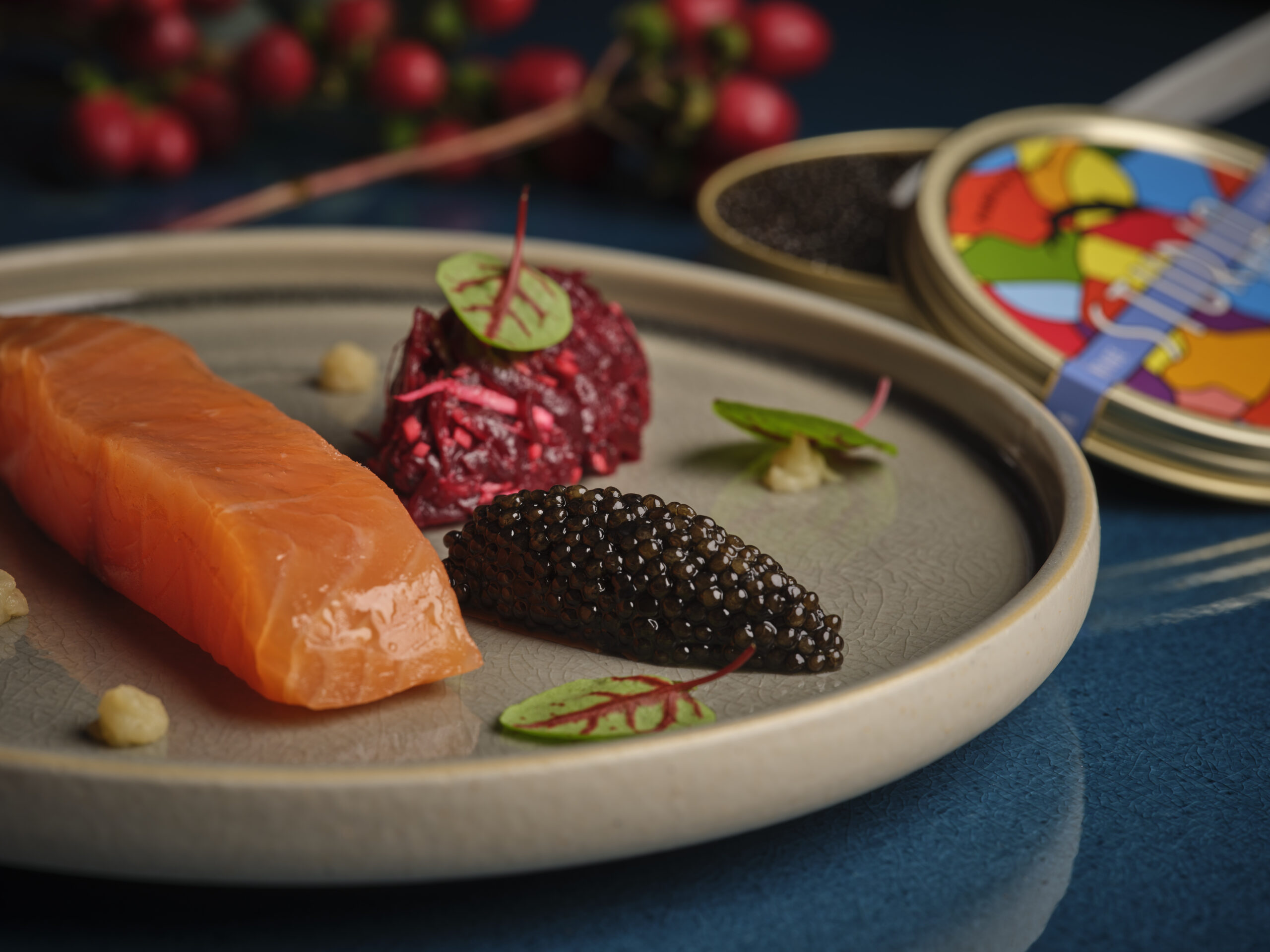 Do you have a favourite time of the year or set of ingredients that you look forward to working with?
To me – Spring/ Summer time are great times of the year after a long cold winter -where we have bright and tasty ingredients like Morel Mushrooms, Asparagus ( if they come in early ) Wild Garlic Rhubarb and Purple sprouting broccoli to mention just a few – beautiful fresh flavours.
Autumn is also a fabulous time when we as chefs get to have hearty meals – slow cooked and packed full of flavour – especially like a wild venison, Pheasants, Grouse, Partridge and wild boar ragout with home-made Pappardelle pasta and Italian Autumn black truffles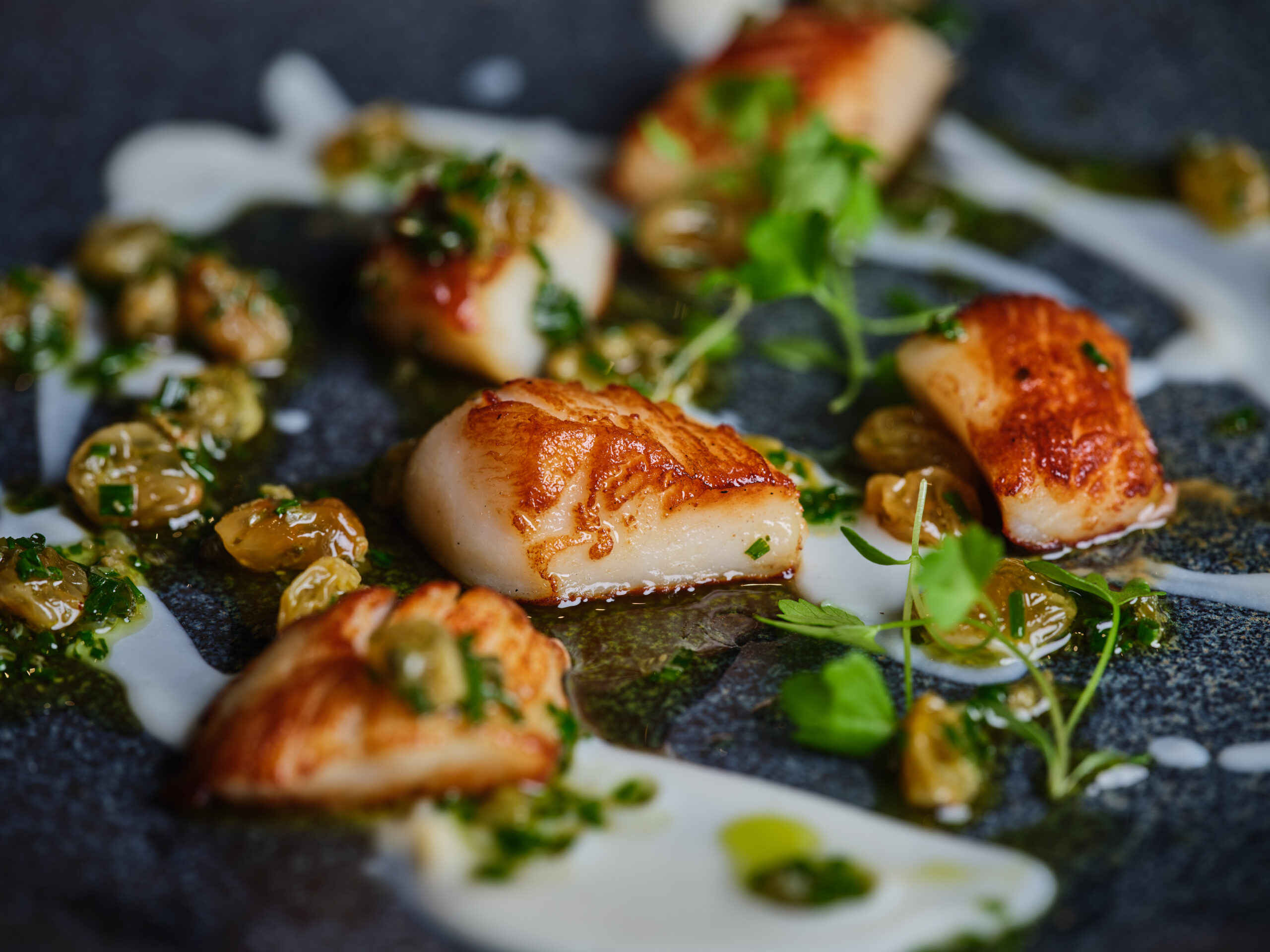 What would you do if you weren't a chef?
I came from a sporting background and i am not very academic in fact i am quite lazy -I started to Study Electrical & Mechanical engineering –  as wanted to follow in my father's footsteps – so I could have become an engineer if not a chef.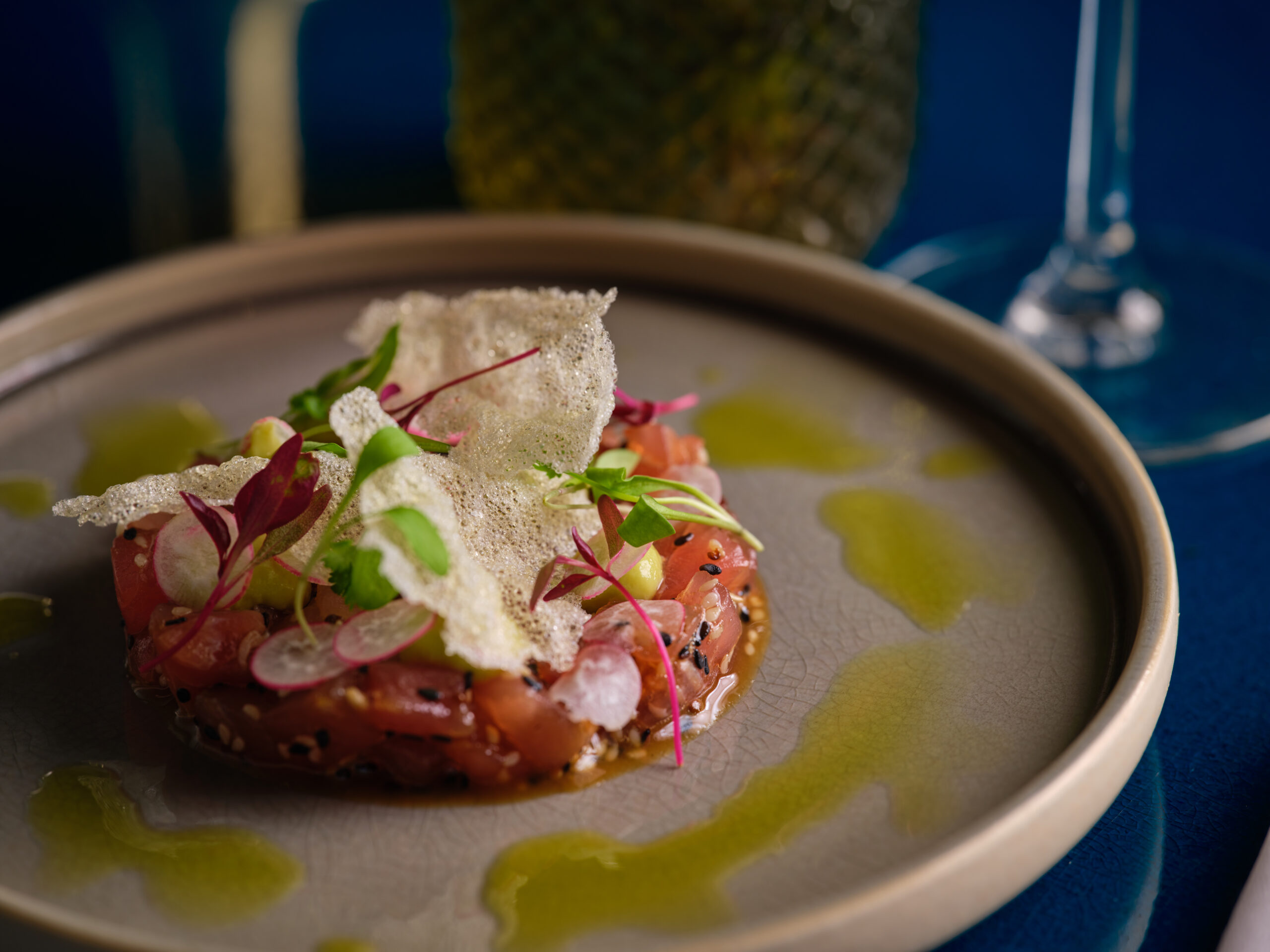 Do your personal preferences influence the menu at all?
I would say so yes, i feel if you enjoy something – then share it with the world and hopefully they will get to see your passion behind certain dishes too. That said – sometimes we as chefs need to have staples on menus – that people can recognize and relate to if something else on menu does not appeal to them. My outlook on food is this- Buy the Best possible ingredients and cook them well and you will not need to over complicate it by adding too many flavours.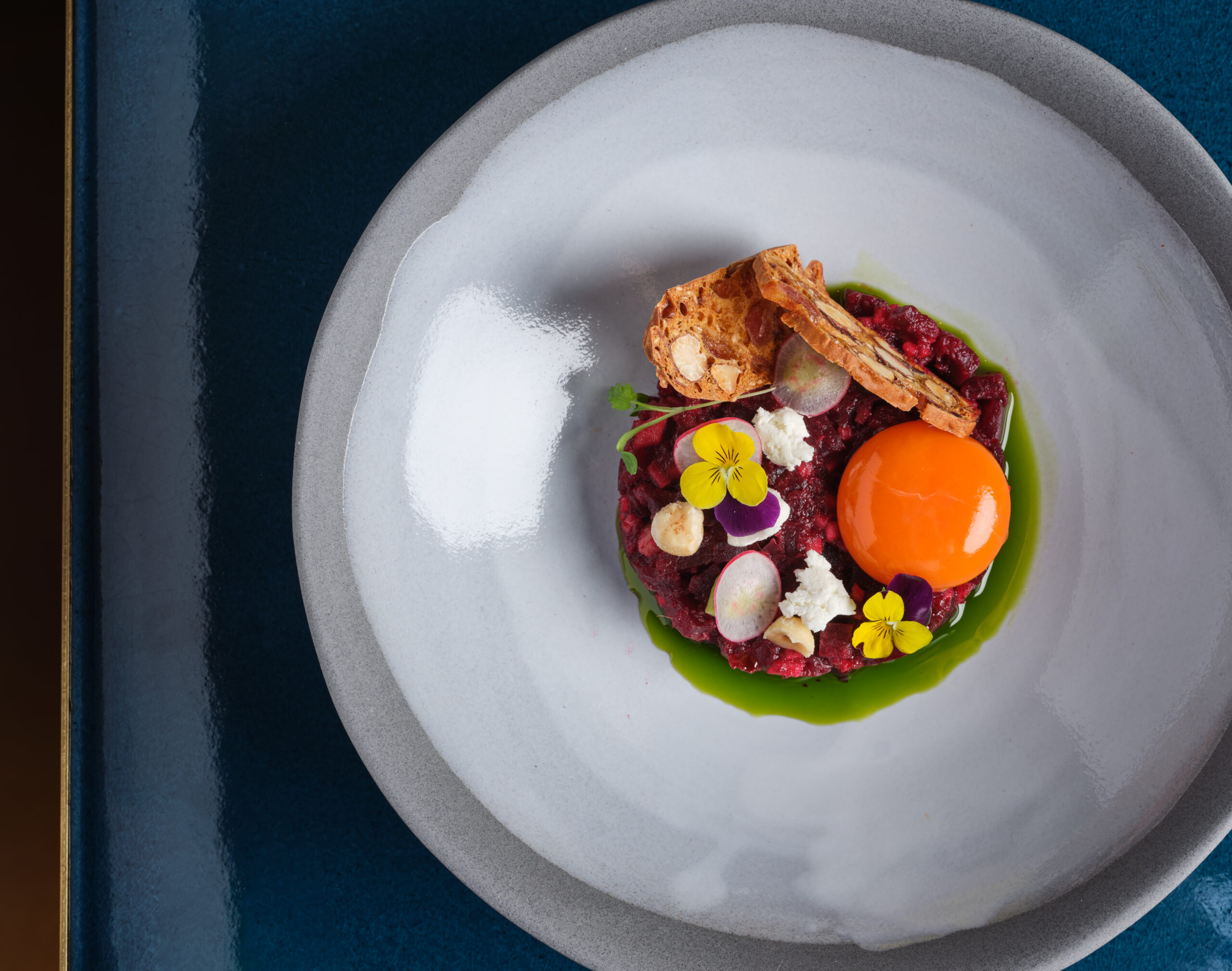 What do you think is the most over-hyped food trend currently?
I'll probably get slated for this however – I respect Veganism/ Vegetarianism / Flexitarians etc – but The " Meat Replacement " or " Plant based Meat "  – people don't eat meat for whatever reason, so why would they want a meal that resembles meat – but is plant or vegetarian – to my mind – it does not make sense – but each to their own.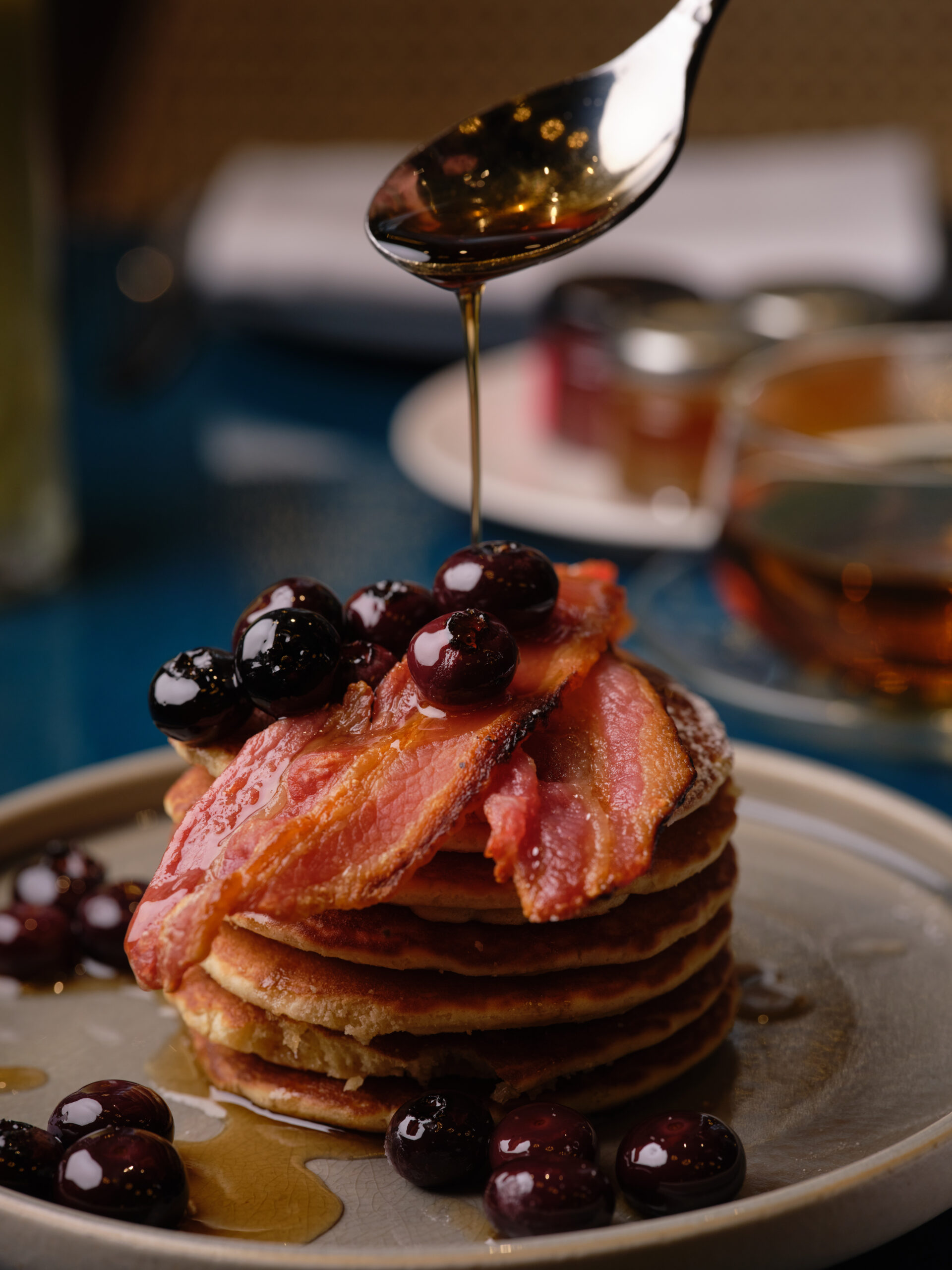 When are you happiest?
I'm happiest sitting around a table , be it in a restaurant or a dining room table at home surrounded with family and friends – to me sharing food – is quality and precious time and should not be taken for granted.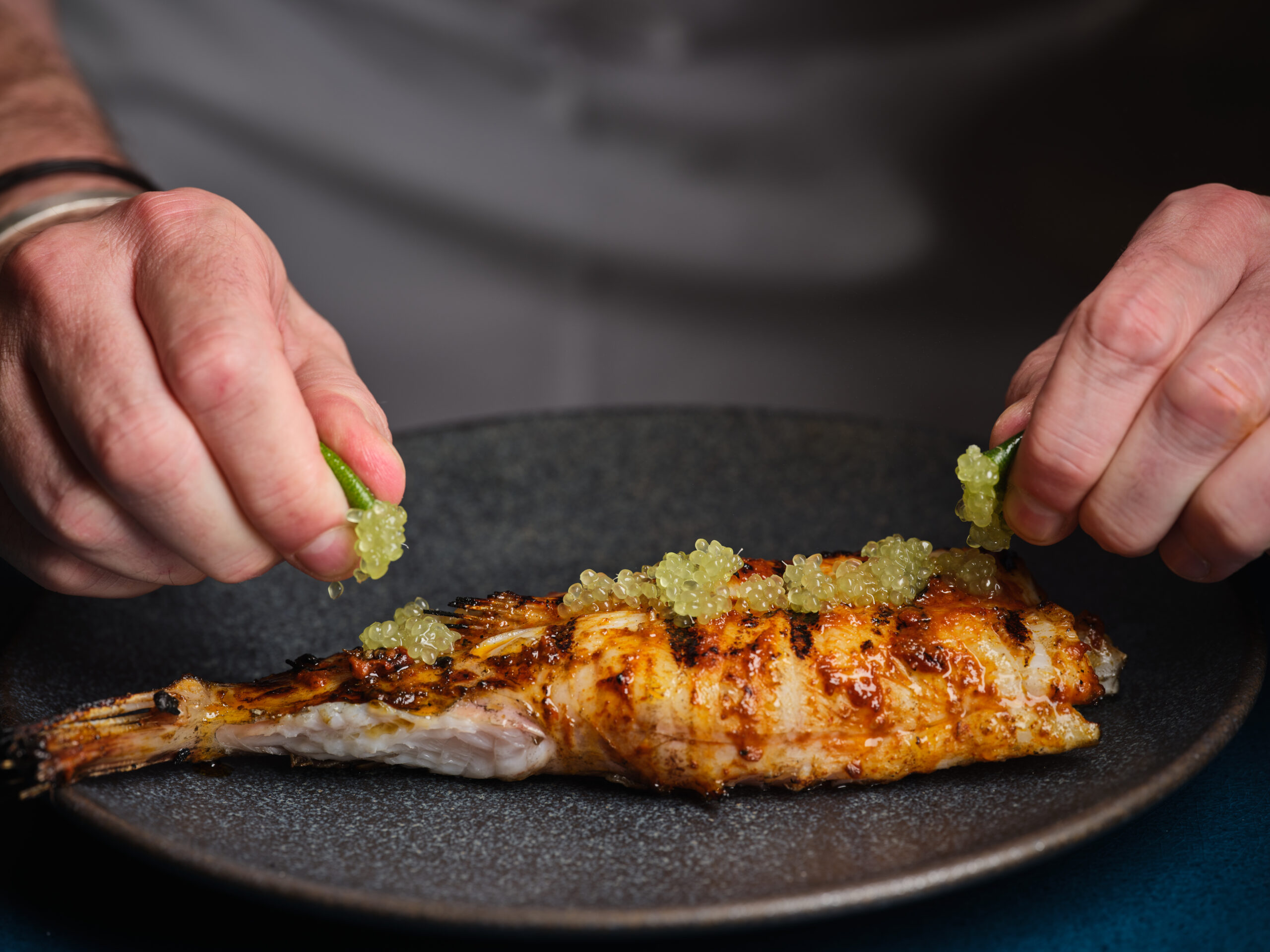 When you're not in the kitchen where can you be found?
I like to walk in the woods or along the river- clears the mind – time to reflect on the week that's passed and what challenges I have in the upcoming week. I also like to travel – but I do not do it enough. I do love going to Rugby games with friends.
Where is your favourite place to dine?
The Aubrey London – Mandarin Oriental – Japanese restaurant
Bibendum – London
Villa Crespi – Lago Orta Italy
What's your favourite takeaway or comfort food?
Sushi / Japanese / or a good old-fashioned Chinese.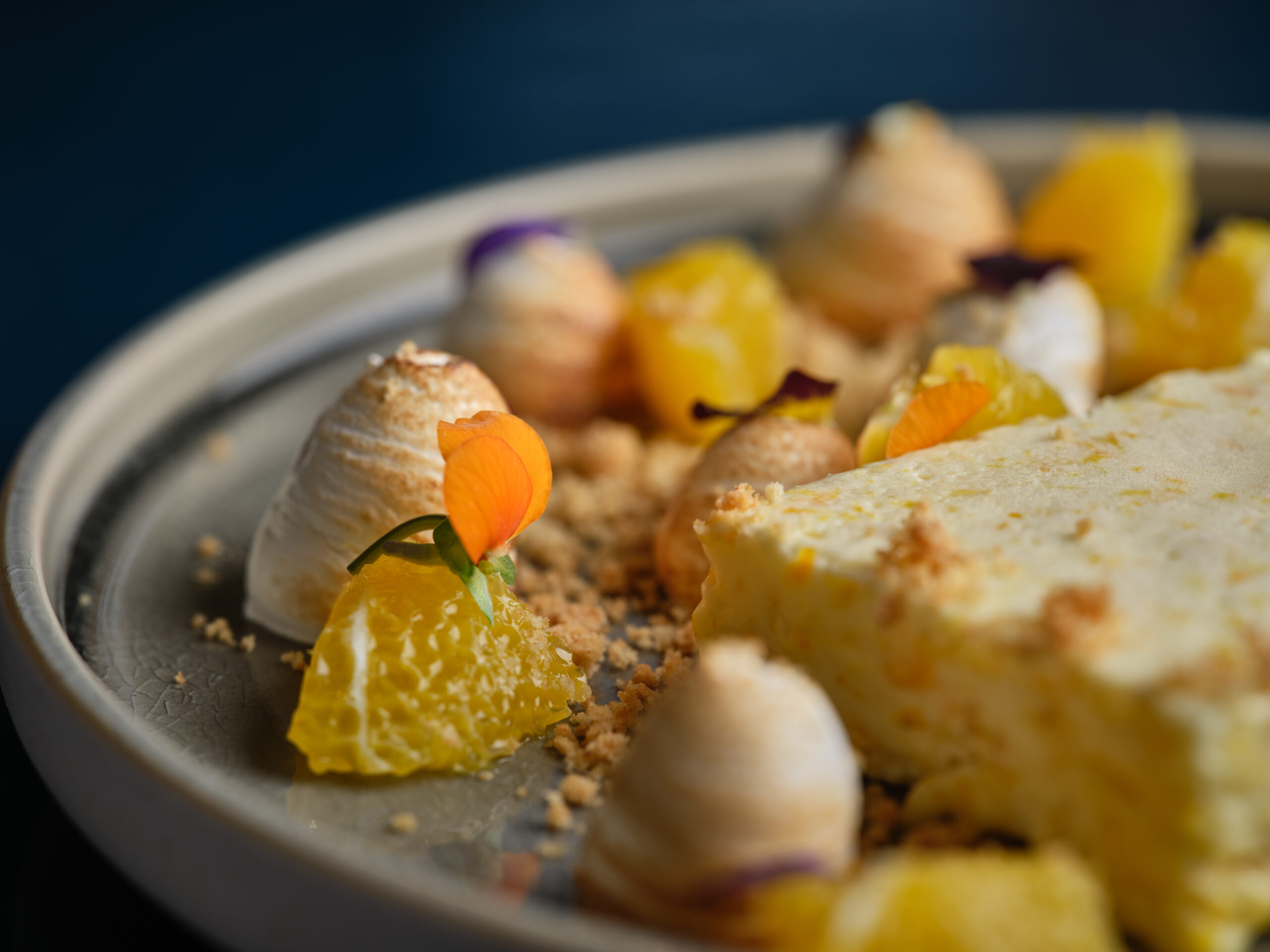 What makes the local food scene so exciting?
I think they are fabulous – it brings communities / villages together – its social / it can be great way to meet new people and network – it also brings extra business to localized areas. The eclectic mix of diverse cultures are brought together with food I feel
Which is the dish you've created that you are most proud of and why?
Braised Oxtail with Liquorice, Cautioner Puree & Heritage Carrots – to me taking a humble ingredient and nurturing it over time – develops the depth of flavour – almost comfort food – but in a refined manner. The Oxtail can also be stuffed inside Squid tubes and braised too which works well served on a Risotto Milanese.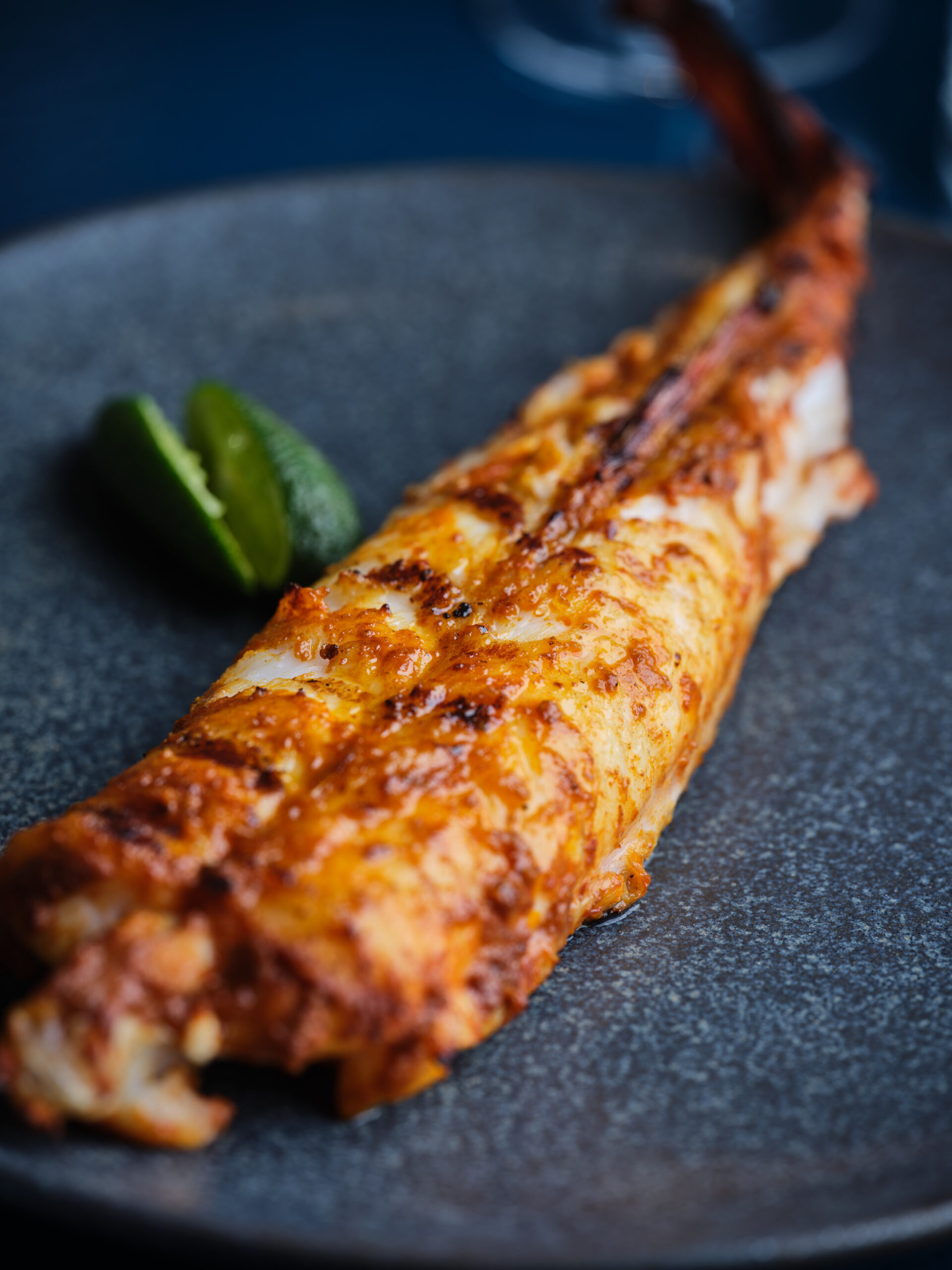 You're having friends over for dinner tonight. What's on the table?
Champagne is non-negotiable when they arrive – then whilst we are waiting for the rest of guests – there will be some Caviar with Crème Fraiche and freshly boiled Jersey Royal potatoes.
Once all friends arrive – we will have Some Negronis
Food to start would be Grilled Hand Diver Scallops on the BBQ.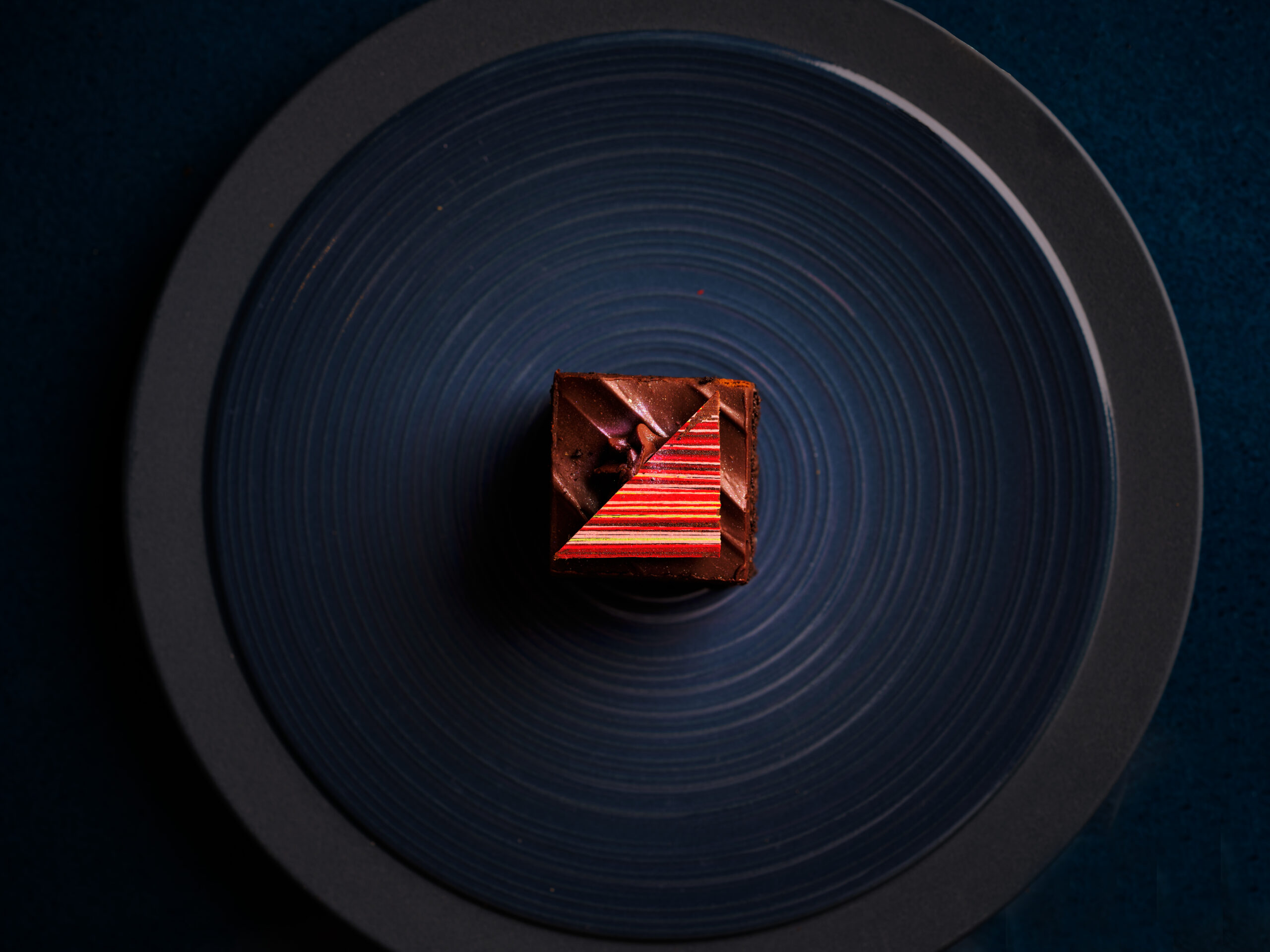 Name your favourite city that has it all: food, culture, and nightlife.
I have to say London – some of the best restaurants in the world and nightlife to match – the diversity of different cultures coming together as one.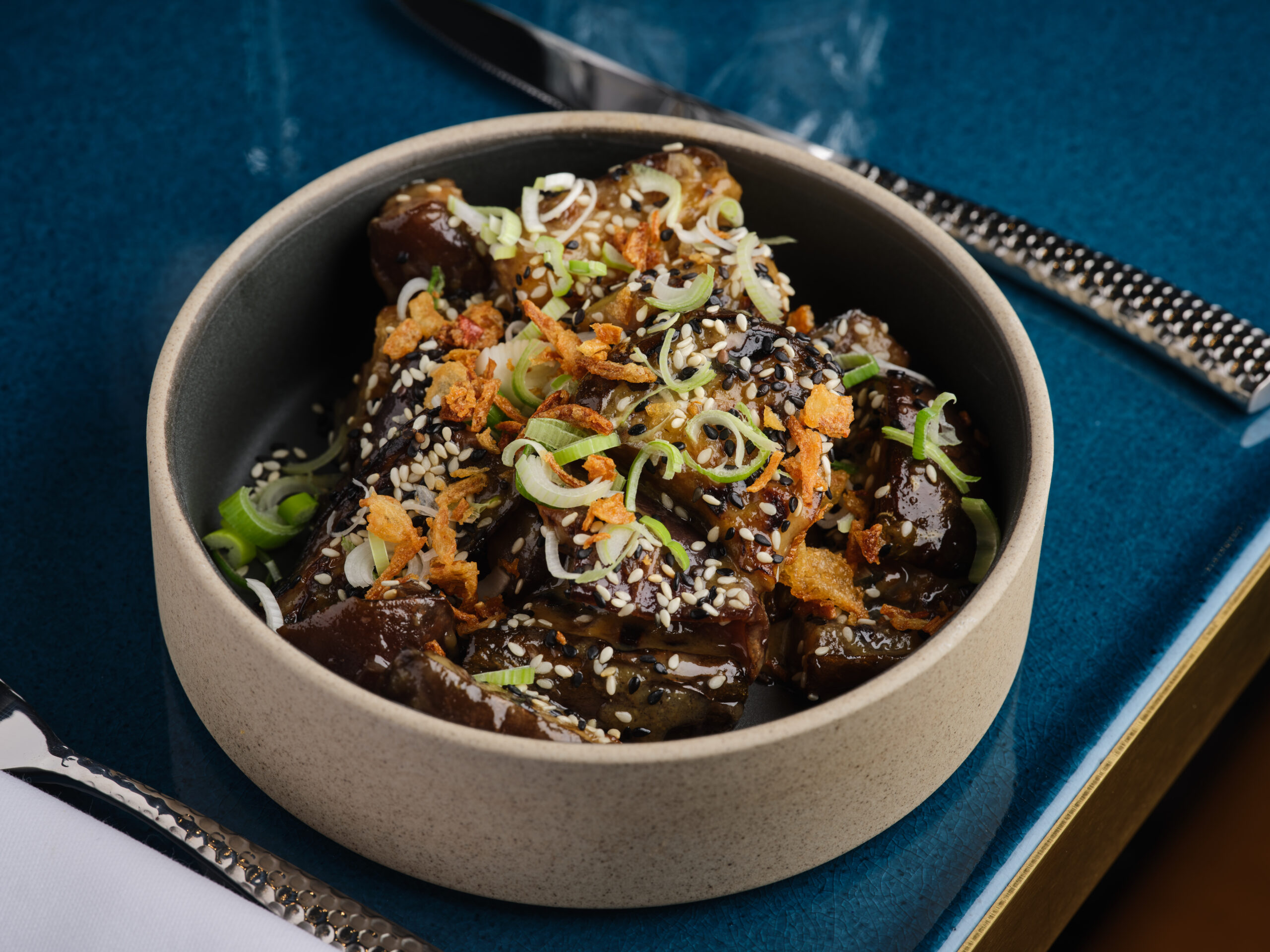 Can you tell us more about the cuisine at your restaurants?
I would describe it as Modern British with European influences. So, in our main restaurant we have a casual all day dining concept – Fresh seasonal food cooked well – letting mother nature take care of the rest – Modern British – with European influences. In our Private Events/ Private dining rooms we are more refined and fine dining food.
To me simple and tasty food go a long way – that's why I chose these Brioche Donuts – most popular dessert on our all-day dining menu – guests travel all over London for theses – the simplicity of these little morsels of deep-fried Brioche dusted in sugar and cinnamon :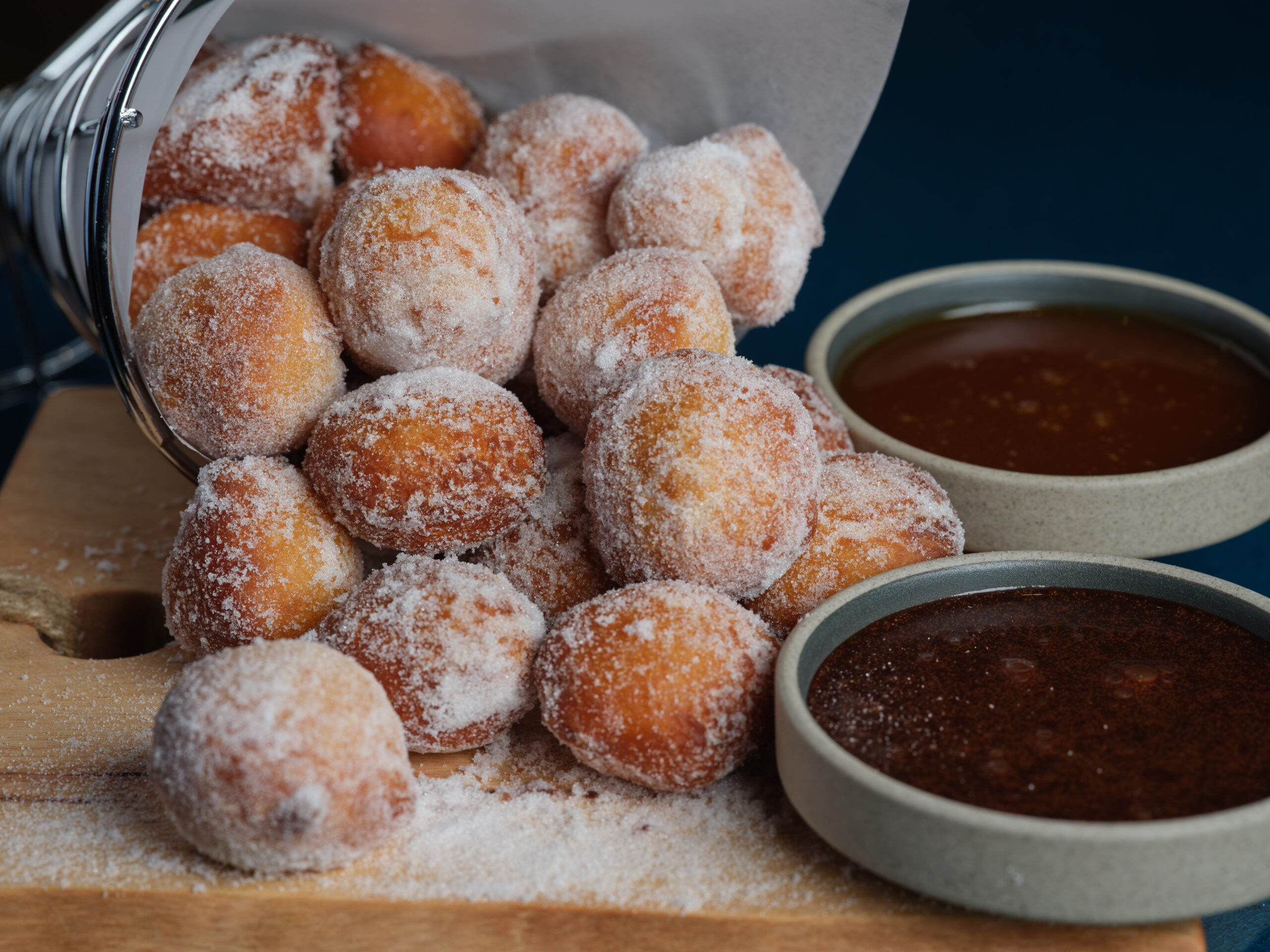 Stage 1
45g water
45g milk
14g bread flour
Stage 2
300g bread flour
11g dried yeast
11g milk powder (Can adapt if you don't have )
50g sugar
1tsp salt
113g milk
1 egg
60g melted butter
Stage 1.1
Mix everything together in a saucepan, cook gently until thickened. Allow to cool to room temp. I put it in mixer bowl and cover it with the flour from stage 2
Stage 2.1
Add all the remaining ingredients to mixing bowl and knead until smooth, around 10 minutes.
Form into a ball, cover bowl with cling film and allow to prove for around 1hr and half.
Knock back and divide into 80-90g balls. Roll into smooth balls and place on a baking tray. Allow to prove for 40 minutes then brush with a mix of egg yolk and milk. Bake at 180c for 15-20 mins
Once ready dust with sugar and cinnamon – serve with salted caramel sauce as well as dark chocolate and coffee sauce