Born in 1993 Karan Mittal, Head Chef, Ananda restaurant grew up in Delhi the capital of India. Chef Karan's food philosophy is inspired by the rich culinary traditions of the sub-continent, reworked in an enticingly modern style.
In 2011, Chef Karan's passion for food made him quit a degree in economics and take up a training program at the Oberoi Hotels. Topping the selection process in a highly competitive and the most sought-after programme for aspiring young Indian chefs, Karan trained there for three years covering all aspects and regions of Indian cuisine.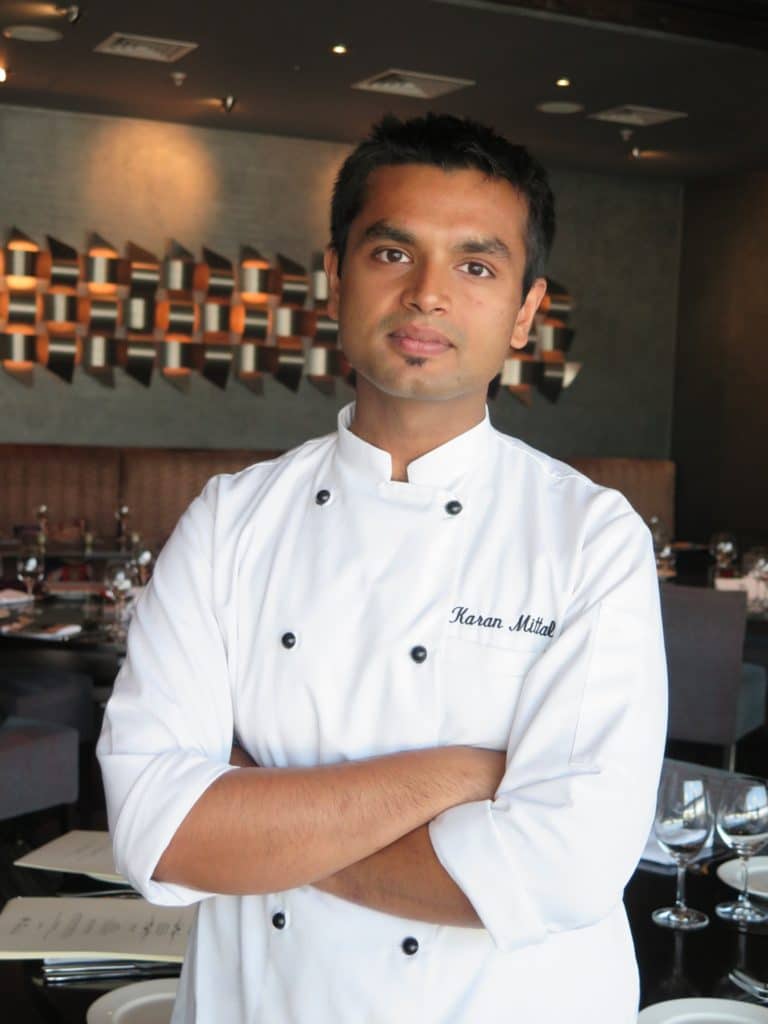 In July 2014, Chef Manish Mehrotra of Indian Accent, New Delhi, the only restaurant in India on the San Pellegrino World's 100 Best Restaurant List and Asia's 50 Best Restaurants asked him to join his team. During that time, inspired by Chef Thomas Keller, he went to San Francisco to learn Californian cuisine. Chef Karan ended up working in a two-star Michelin Coi, A chef Daniel Patterson restaurant French Laundry's finest protégée where he learned modern Californian cuisine with Japanese influences, was exposed to different exotic ingredients and learnt new techniques and new flavour profiles. Karan was then appointed as the pre-opening chef for the Indian Accent Restaurant New York in January 2016 where his focus was on managing sections of the kitchen.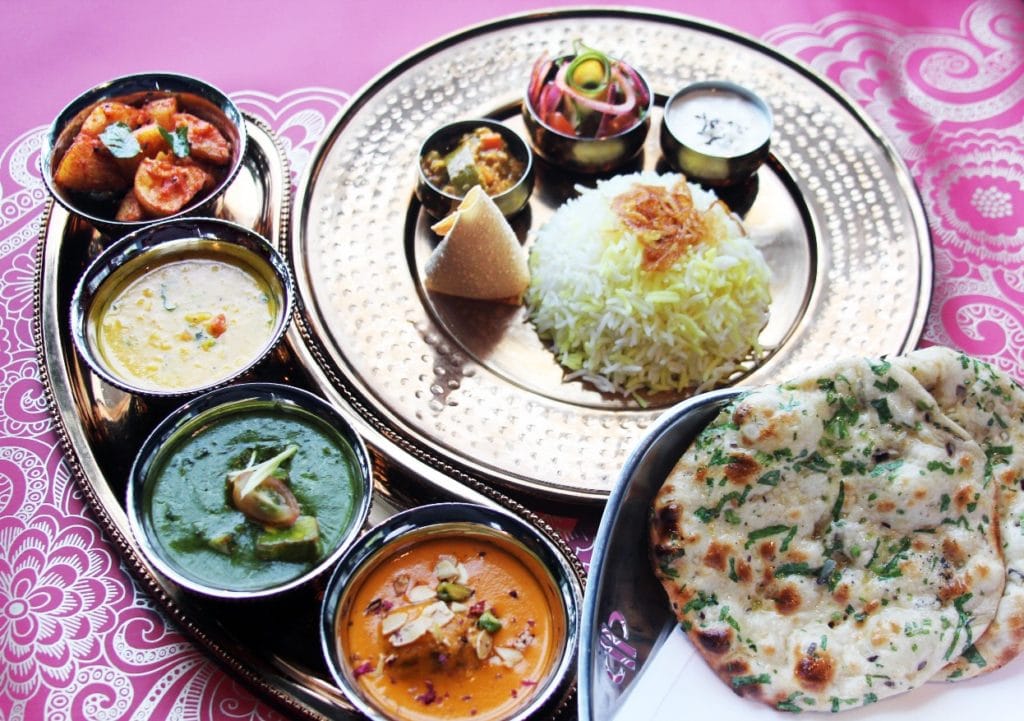 Before heading to Dublin in March 2017, he was instrumental in opening of Aroqa a hip young new age Indian restaurant in New York, where he created an innovative Indian tapas menu. "Many of my influences in the creation of my dishes come from my grandmother. Her immense patience to follow process for each dish and her mantra of using simplest, freshest and the finest ingredients from the land have had a lasting impact on how I approach food. It's in her kitchen I found the answers to all my curiosities. I tend to combine our heritage with my love for local ingredients to evolve innovative modern Indian food." says Karan. He won 'The Rising Star of the Year 2018' by the Food & Wine Awards, Ireland,  'Best Young Chef of The Year 2018' by the Irish Curry Awards. Ananda was awarded 'Best Restaurant in 2018' by Good Eating Guide and Karan's tasting menu was featured in 'The 7 Top Tasting Menus' by Image Magazine.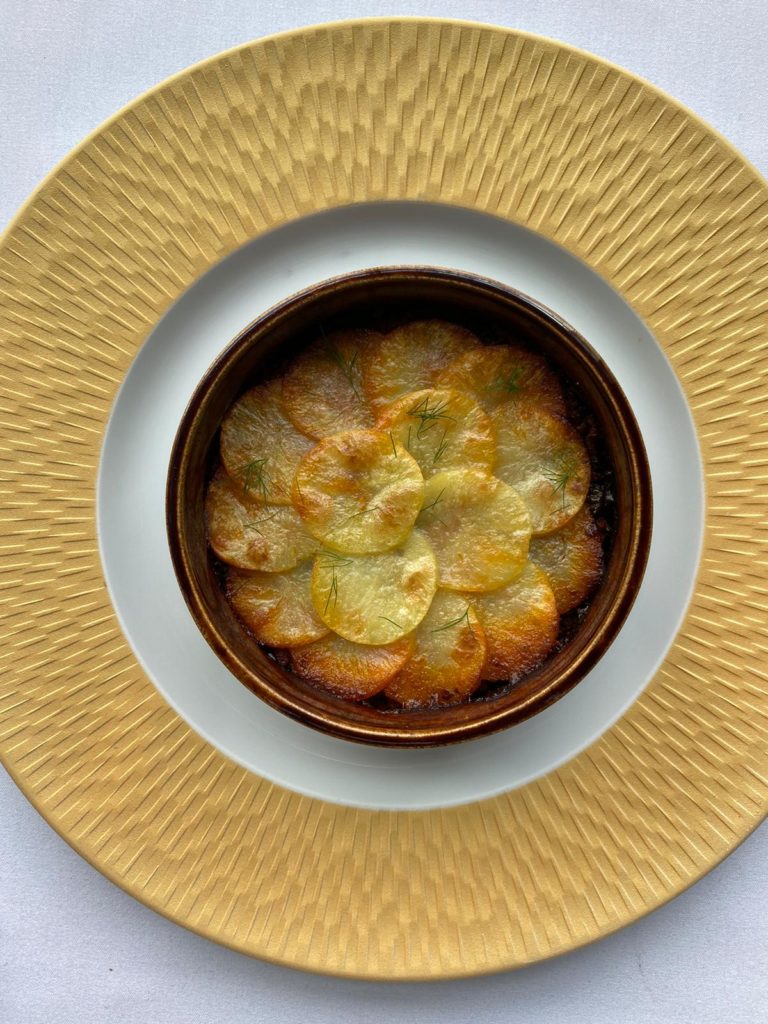 Do you have a favourite time of year or set of ingredients that you look forward to working with?
My style of cooking is very ingredient based. I love to cook with seasonal ingredients and my favourite season is spring. I look forward to cooking with vibrant vegetables such as wild garlic, baby green vegetables, fresh nettles, wild morels, fresh flowers and herbs. It's an exciting time for not only fresh vegetables, but also spring lamb which is most tender and extremely flavourful.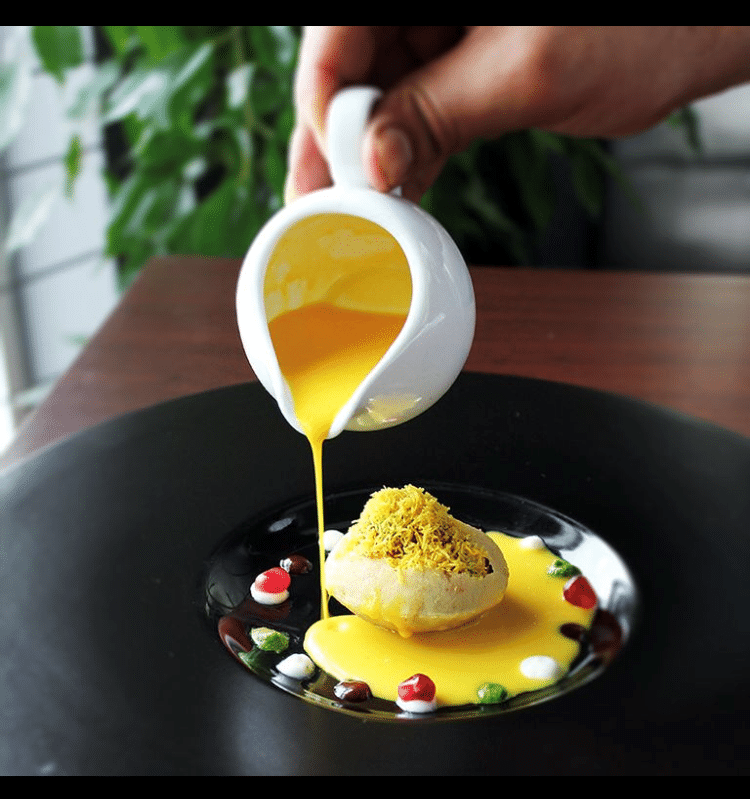 Do your personal preferences influence the menu at all?
Yes they do. Cooking has to do a lot of with personal memories, nostalgia and flavours one has grown up with. I use a lot of nostalgic memories in my dishes. For instance, I have a course in my Chefs tasting menu – childhood memories, which serves fresh butter, naan bread and 24 hour slow cooked lentils which reminds me of how my mother used to serve and feed us. Similarly, some travel memories and personal favourite combinations are eminent on the menu – like duck and cherries; chocolate and cardamom; lamb and turnip.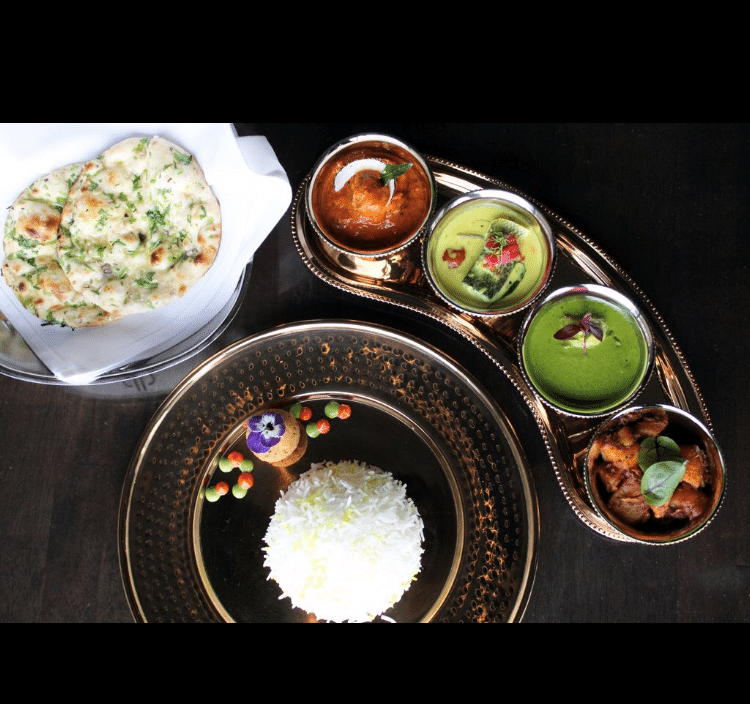 What do you think is the most over-hyped food trend currently?
Well, I appreciate all different trends and efforts by chefs. One thing which I personally don't like is the use of dry ice without serving any purpose. I believe food is all about flavours and if something doesn't add to it, I don't use it.
When are you happiest?
Conception of a new dish or idea makes me very happy. I cook up a lot of new ideas in my head. Conceptualization of any dish starts with an idea. I like to draw the image of the dish and like to cook all the components to see how they are going together and plate the dish as drawn in my head. I'm the happiest when the dish comes exactly how I perceived it to be.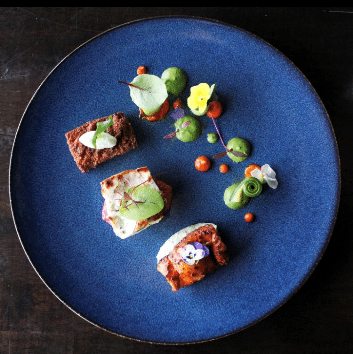 When you're not in the kitchen where can you be found?
Most of the times, you'll find me sleeping or probably trying new places to eat and drink with my friends or family.
 Where is your favourite place to dine?
Home
 What's your favourite takeaway or comfort food?
I am very biased about Indo-Chinese and Thai food for takeaways and when it comes to comfort food, nothing beats home style vegetables, hearty lentils and freshly baked bread.
What makes the local food scene so exciting?
The local people, their connection with locally available ingredients and their old age traditions make the local food interesting. I am big fan of local street food and i make it a point to eat it whenever I visit new places. The local food sums up their old family traditions and is very unique to a particular region. For instance, the tradition of local street food like vada pav in Mumbai, Daulat ki chaat in Delhi, ghugni chaat in Kolkata and so on can be found only in those regions, making it very unique.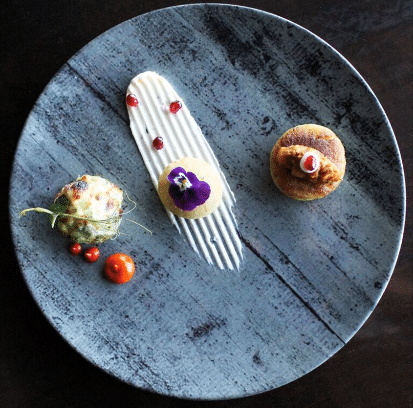 Which is the dish you've created that you are most proud of and why?
One of the dishes that I am really proud of is the dessert that I created for my finals of Euro toques young chef of the year competition 2019. I was the only Indian ever to reach the finals and it was judged by legendary chef Michel Roux Jnr. The theme of the dessert was milk and honey, so I created Gulab Jamun drenched in local honey, with jersey milk ice cream, honeycomb tuile filled with Nimish foam. This dish represented the Indian culture on such a huge platform and was very appreciated by the judges.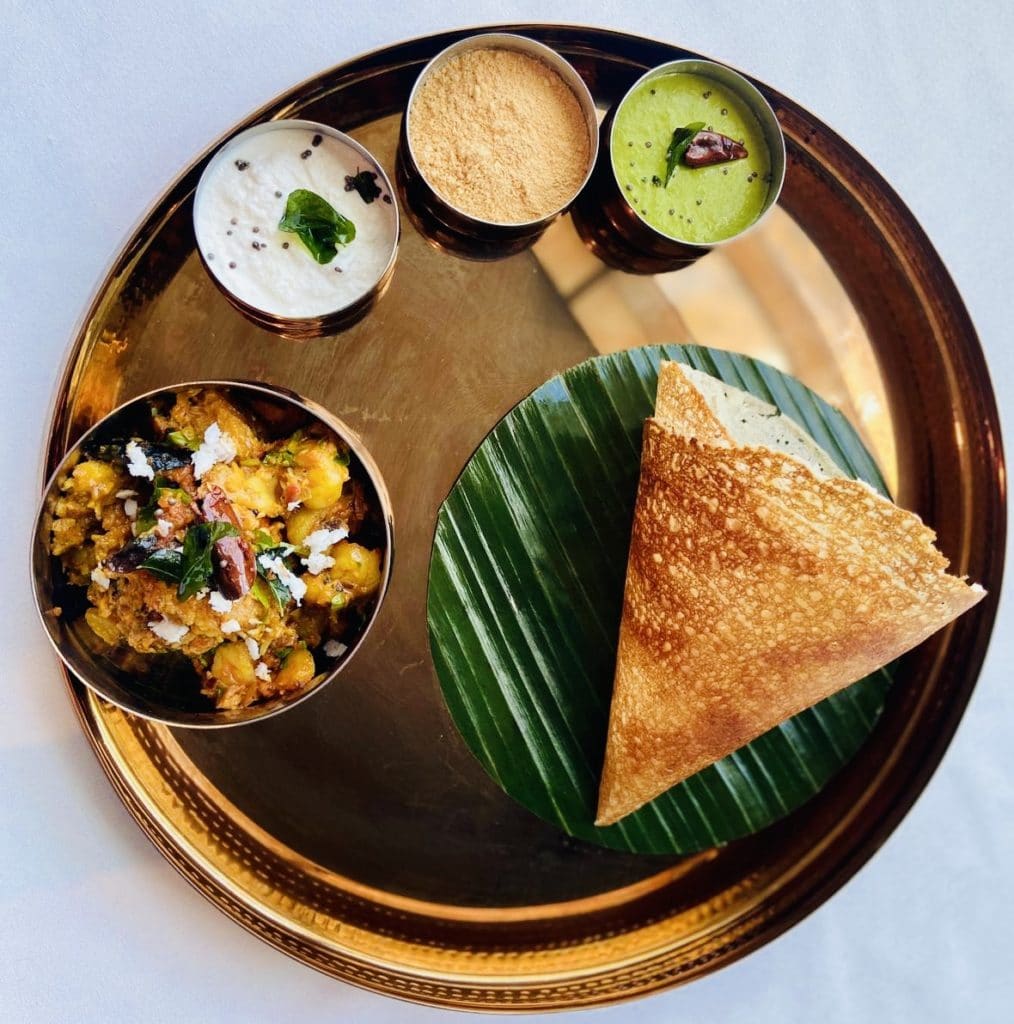 You're having friends over for dinner tonight. What's on the table?
I am a quite lazy cook at home. I love to cook very simple things at home. Probably I would end up ordering pizza and having a good time with friends
Name your favourite city that has it all: food, culture, and nightlife.
New York. I have never lived in a city where there's better food, nightlife and cultures from all over the world.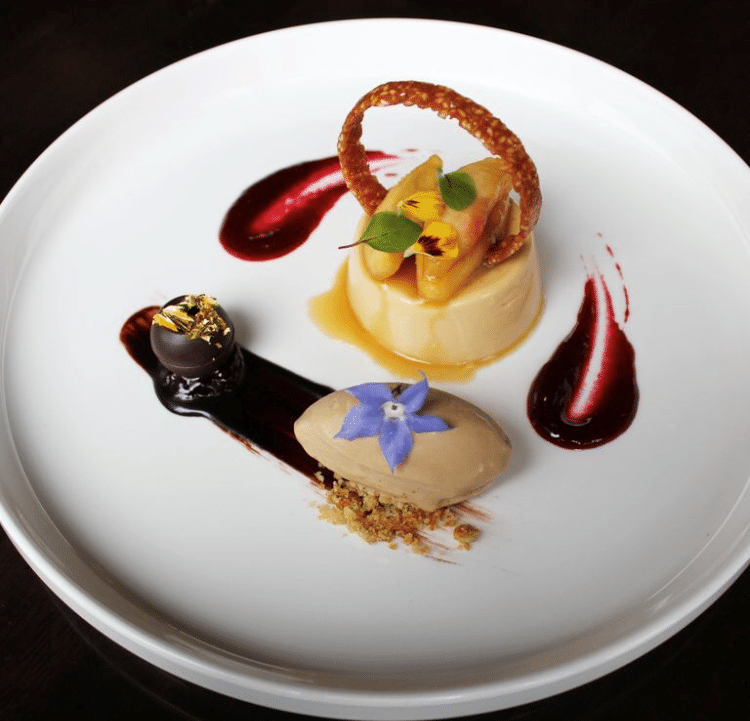 Please tell us more about the cuisine at your restaurants?
I love to preserve Indian traditions and flavours of Indian food. I believe in pairing traditional flavours with seasonal ingredients and modern plating styles. Our mantra at the restaurant is 'authentically Indian, truly Irish'.
Our cuisine is defined by the vivid gastronomy of Indian cuisine and the broad diversity of our regional food, giving it a modern look yet keeping traditional flavours intact.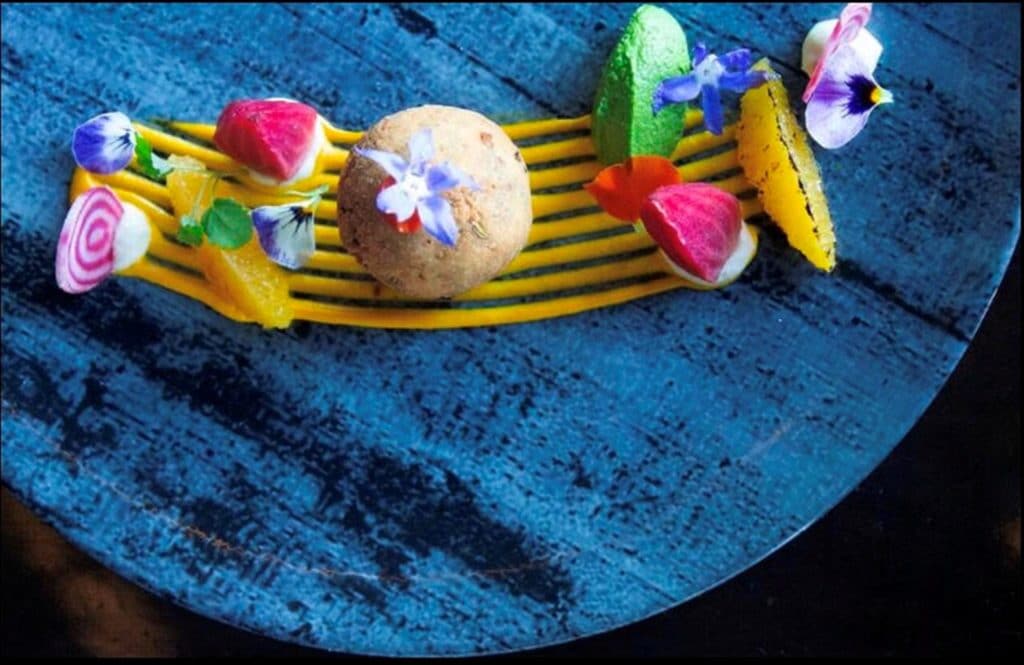 BEETS & ST. TOLA GOAT'S CHEESE BONDA
Ingredients:                                                                                
For Beetroot mixture:
Beetroot, boiled and grated – 3 medium
Potato, boiled and grated – 1 medium
Refined oil – 2 tbsp
Cumin seeds – 1 tsp
Chopped ginger – 1 tbsp
Chopped green chilli – 1 tsp
Salt – to taste
Fennel powder – 1/2 tsp
Chopped coriander – 1 tsp
Refined oil – to deep fry
For filling:
St. tola goats cheese, crumbled – 100 gms
Orange zest – 1 no.
For batter:
Gram flour (besan) – 100 gms
Salt – to taste
Carom seeds (you can substitute with thyme) – pinch
Turmeric powder – 1/2 tsp
Red chilli powder – 1/4 tsp
Method :
Heat oil in a saucepan. Add cumin seeds.
Add ginger and green chilli and sauté.
Add grated beetroot and salt. Cook till the moisture starts to evaporate.
Add fennel powder and cook till the mixture appears a bit dry.
Allow to cool completely. Add the grated potato and chopped coriander. Check the seasoning.Keep aside.
Mix crumbled goat's cheese and orange zest well.
Make small dumplings of the goats cheese mix, around 15 gms. Place in the fridge to allow it to get stiff.
Shape larger balls of the beetroot mix, around 40 gms with hands and stuff the goat's cheese in the centre. Shape into a ball. Keep aside
For the batter, mix everything and gradually add water to make a batter of pouring consistency.
Dip the beetroot dumpling in the batter and deep fry in hot oil till golden and crisp. Enjoy hot with chutney of your choice.