Manish Dayya, General Manager of Novotel Hyderabad Convention Centre and Hyderabad International Convention Centre (HICC), brings with him over two decades of experience in the trade and hospitality industry. He has been with Accor since 2013 and has held multiple roles across various locations in India. Being a proficient hospitality professional, Manish has expertise and valuable insights on augmenting brand standards for the company.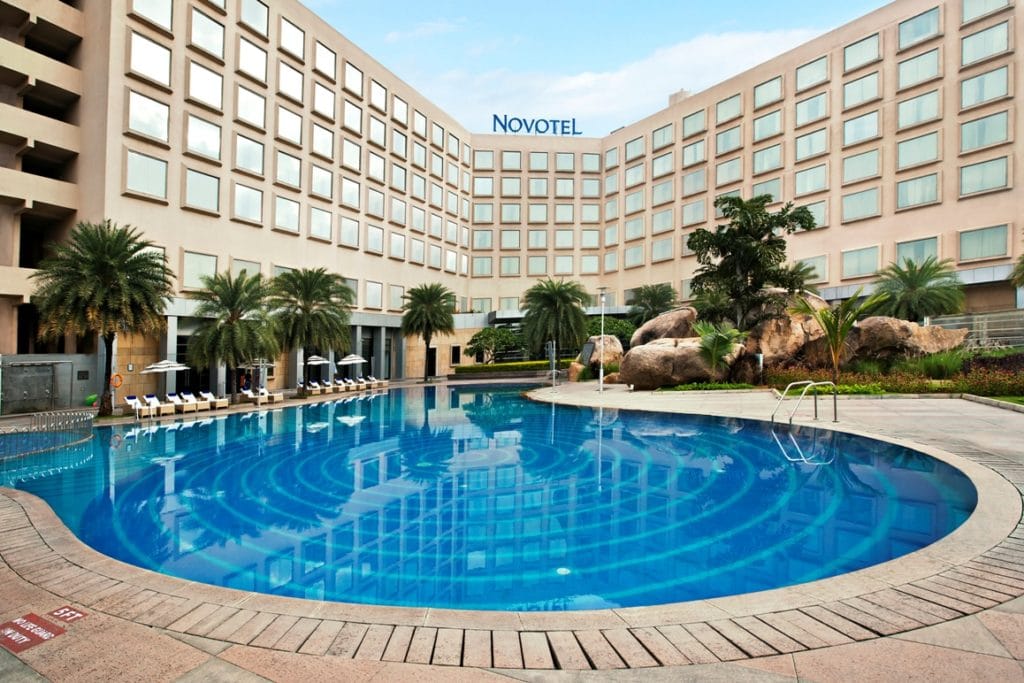 In his leadership position, Manish is responsible for spearheading operations at this dual property. Through his vast knowledge and skillfulness in diverse areas of both corporate and business leisure, his responsibilities include to ensure the growth and expansion of the properties through innovative strategies. With a comprehensive understanding of managing teams across diverse markets, Manish's core expertise lies in delivering successful outcomes by empowering effective teams and building efficient processes. The property has seen remarkable growth in all aspects and has also received many accolades under Manish's leadership.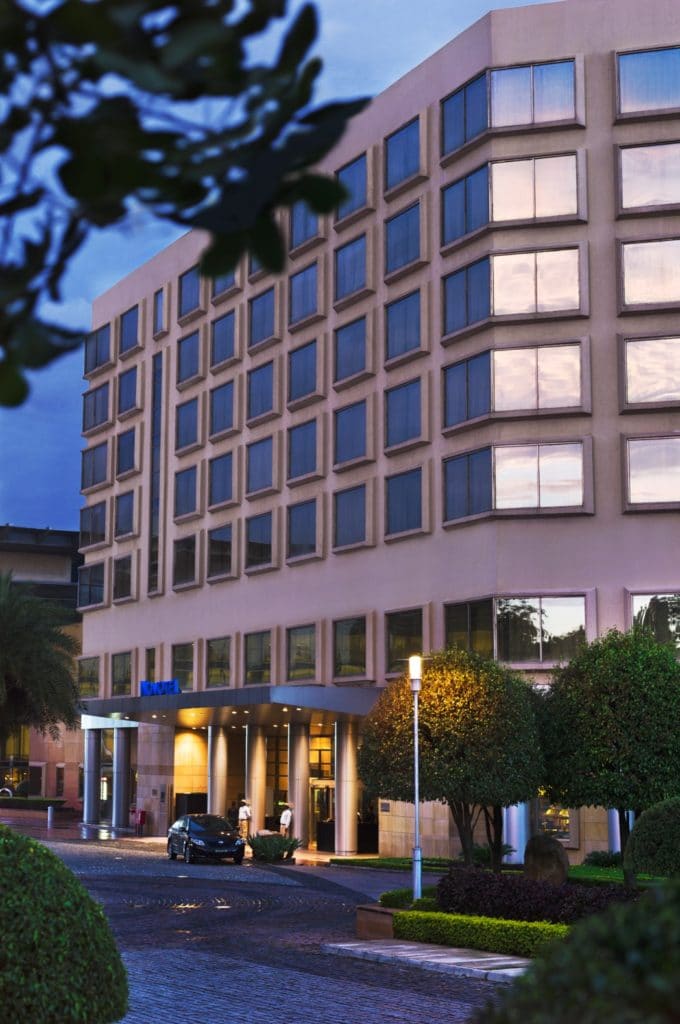 What makes Novotel Hyderabad stand out from other properties you've worked in?
Novotel Hyderabad Convention Centre (NHCC) is a very unique hotel complex, as it is not only a flagship property of Accor in India, but also the national flag bearer in the convention space with Hyderabad International Convention Centre (HICC), with over 6480sqm of meeting and convention space, 37 breakout rooms, 288 guest rooms, 4 food and beverage outlets serving global cuisine. This is a hotel that has a very versatile audience, right from the expected convention driven traffic, to a corporate individual traveler, to a guest hosting a wedding or other social events, to a family that is looking for a safe and secure yet exciting staycation, our hotel can accommodate it all.
Given this unique positioning the property also boasts an array of recreational activities viz. early morning Yoga sessions, Chefs Master Classes, life size board games, archery, Trampoline and much more… for the entire family to help keep our guests engaged and entertained throughout their stay at the property.
The hotel is strategically located in the IT/ITES hub of Hyderabad yet is nestled in a lap of green cover. For business travelers the hotel offers smart Hybrid solutions with a high end technical detailing to host an event with ease in the New Normal.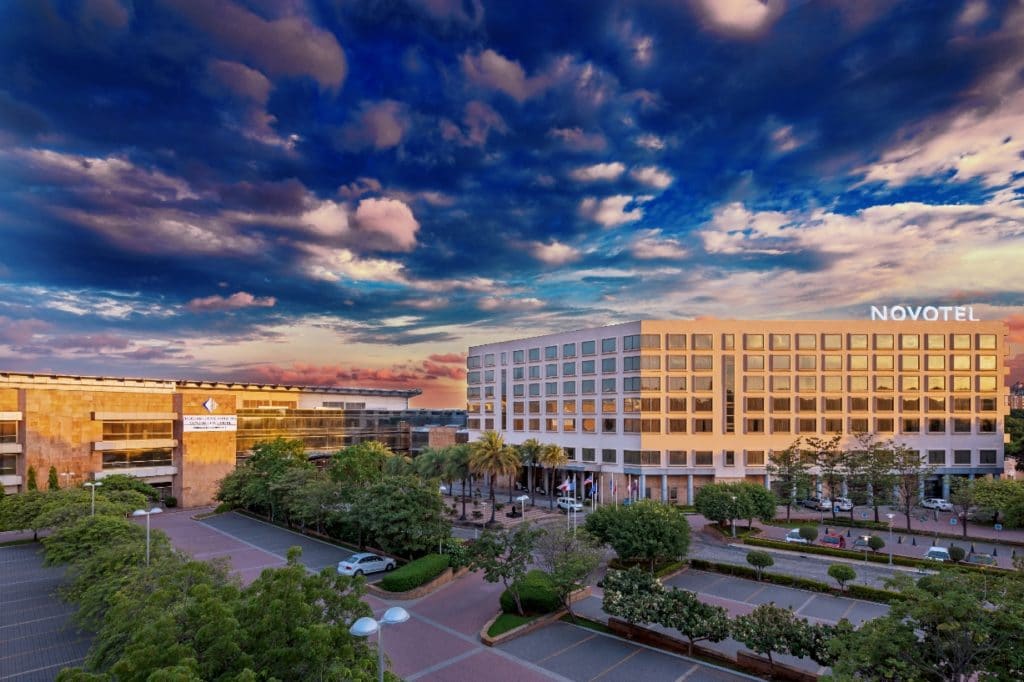 If you could plan a one-day itinerary for guests looking to explore Hyderabad, where would you send them?
Hyderabad is a very interesting city; it is difficult to cover the vast city in a day's time. But I think this itinerary could help you get a flavour of the city.  Arrive in an early morning flight at the Rajiv Gandhi International Airport enjoy a scenic drive via the Outer Ring Road (ORR) up to Novotel Hyderabad Convention Centre. Freshen-up try and grab your Novotel 2.0 healthy and hearty breakfast at our award winning all day dining restaurant 'Food Exchange'. While you can choose from the various city tour packages from 'Discover Hyderabad the City of Pearls' at the dedicated travel desk at NHCC.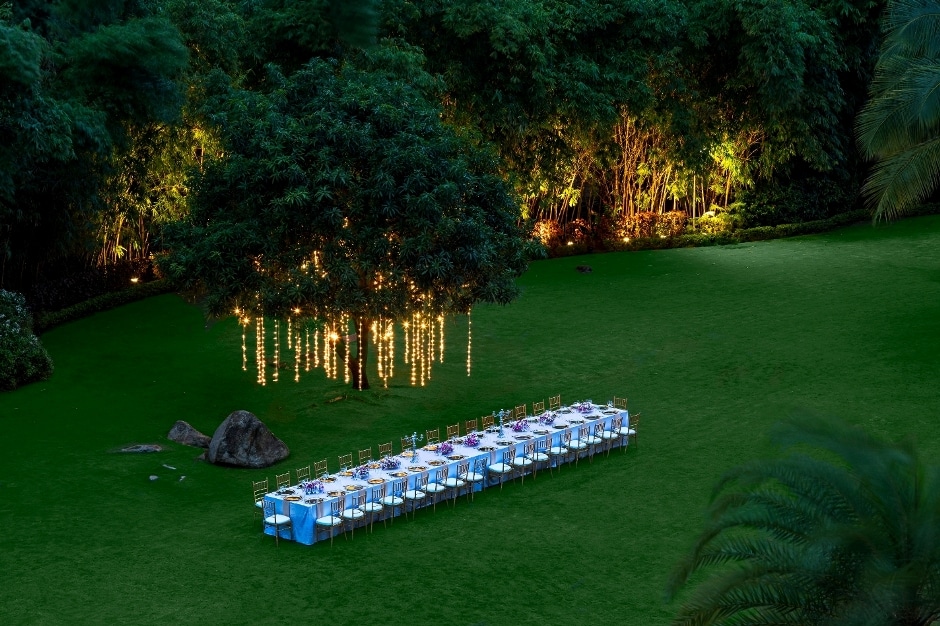 Post breakfast head out towards the old city. Soak in the rich heritage and culture of the city and the simple yet unique life there; do not miss the iconic Charminar and Chowmallah palace. Yes you must also try some Osmania biscuits and Irani chai there; my personal favourite is the Nimrah Bakery right next to the Charminar. If time permits, do not miss the Salar Jung museum. Just before the golden hour head to Hussain Sagar and hop on to a cruise boat to reach Asia's largest monolithic Buddha Statue in the lake, a picture here will up your Instagram game. Drive past the most affluent and vibrant neighborhood of Hyderabad – Banjara Hills and Jubilee Hills to come back to Novotel Hyderabad Convention Centre and end your day with your favorite drink at 'The Bar' or a take a stroll at our picturesque award winning landscaped lawns.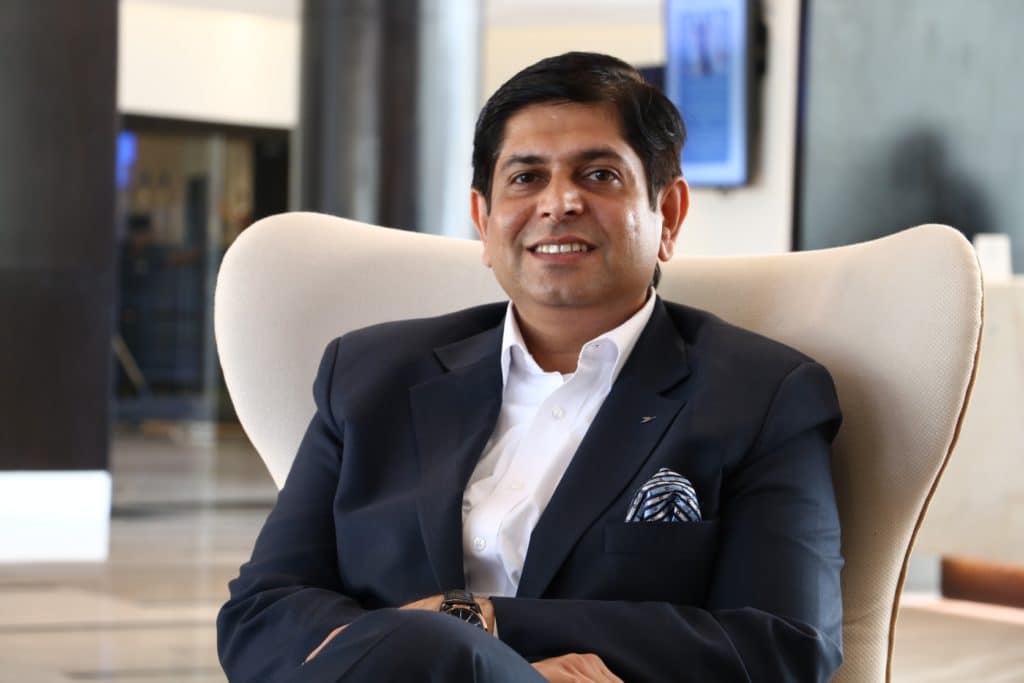 Building the right team is crucial for a property's success. What are the key skills you look for when hiring new employees?
Personally I am of the opinion that skills can be taught on the job and acquiring and fine tuning skills is an ongoing process. At Accor I am confident that our Learning and Development team is strong enough to imbibe and refine skills of all team members across the board. Thus when I am hiring, I look at the attitude of the candidate.  I am a firm believer that if a person has the right attitude then he can conquer any challenge.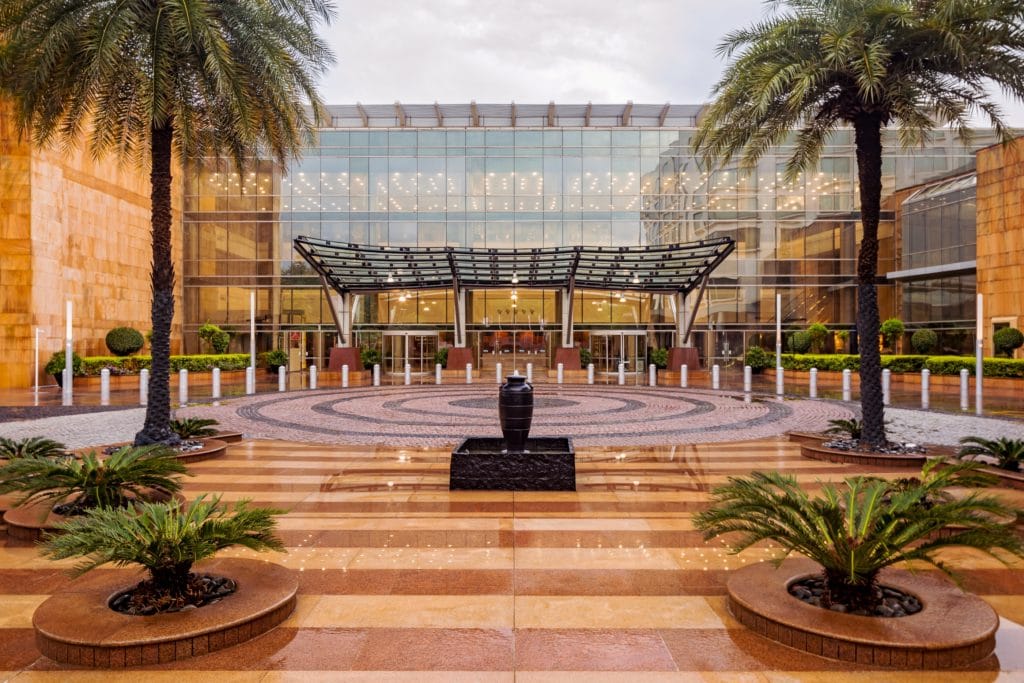 What is the USP of your hotel? 
The USP's of our hotel are:
Nestled in a green oasis with lush green spaces in the heart of the HITEC city thus we call ourselves an 'Urban Resort'.
Purpose built facilities with more than 1 Lakh Sq. Ft. of indoor and outdoor space to host varied events.
The property is ready with the technology needed to cater to the new normal of MICE with a state of the art hybrid events set up.
State-of-the-art IT infrastructure, design, technology, telecommunications and AV equipment
Pillar-less internal hall of net 6480 sq. metres that can hold a 6000-delegate plenary and can be partitioned into 6 smaller halls
Best Meeting and Conference Venue with a spacious pre-function foyer area
37 breakout rooms, including specialized meeting rooms, speaker preparatory room, boardrooms, VIP lounge
12.5 metre high ceiling, roof cat walkers and truss to withhold heavy suspension
Service pits every 6 metres, with power, water, internet etc.
In-house 5-star banqueting service
Planet 21, Going Green, as the Accor group enters a new phase of sustained expansion; it is reaffirming its approach to responsible development, which generates value shared by everyone.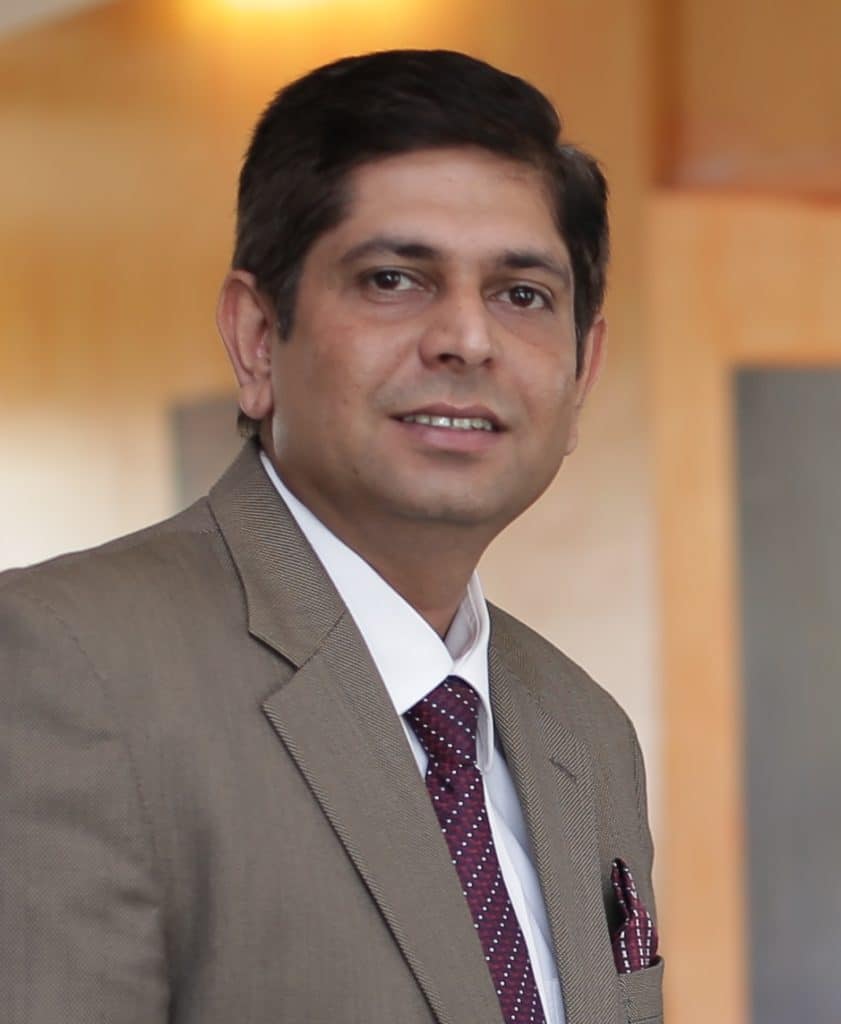 What is the one dish that guests have to try when at your hotel?
Our culinary team is highly skilled in dishing out popular cuisines from around the world as they come from varied cultures and possess global experience and I recommend our guests to try all the delicacies on offer at the property. However if I were to name a few I would recommend that one must try the Gongura Mamsam for an authentic taste and of course you are in the city of Nawabs so you shouldn't miss the Pathar Ka Gosht. And for vegetarians we have Paneer Tamato Kut and one should also try the Hyderabadi Dalcha which goes really well with the Hyderabadi Biryani.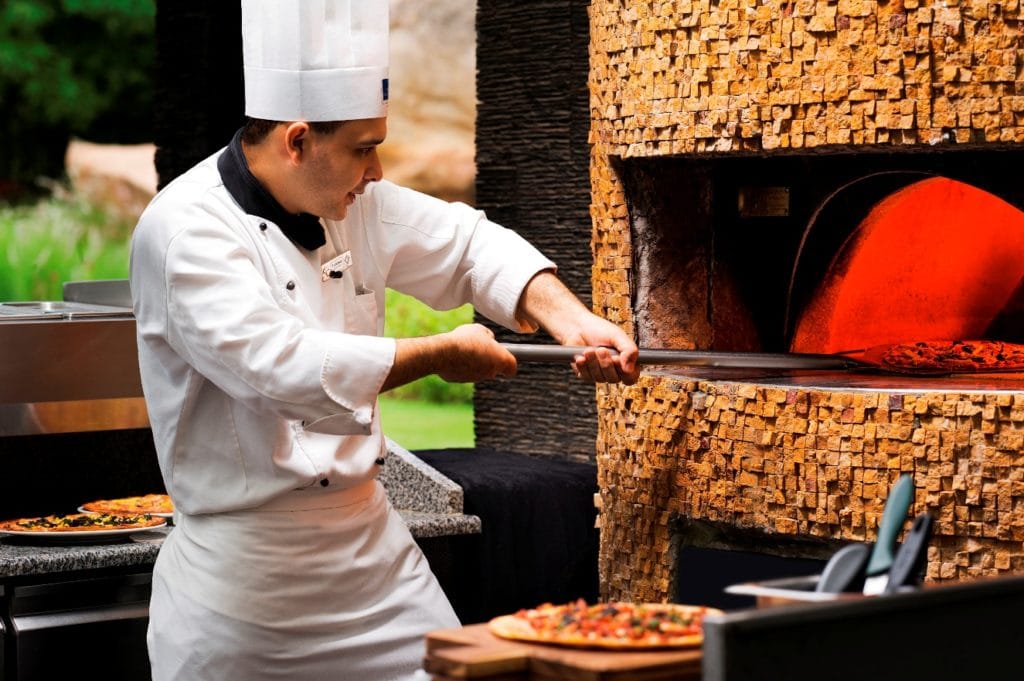 2020 was a challenging year for the hospitality industry. In your opinion, how will travel trends change in 2021?
In my opinion Covid 19 has definitely changed the way people travel though it has been a slow recovery, however we have seen a steady upwards trend in occupancy levels which have gone from 30% in the month of August 2020 to 50% in the month of March 2021 and what we have also seen as a trend is that travelers now prefer to stay at properties who offer high standards of safety and hygiene.
At Accor "Welcoming, safeguarding and taking care of others is at the very heart of what we do and who we are as hoteliers." Accor has introduced intensified hygiene and prevention measures to ensure safety of both our guests and staff, notably through the ALLSAFE Cleanliness label.
We at NHCC are proud to say that we have one of the highest standards of safety and hygiene measures in place and have earned the ALLSAFE label, developed with and vetted by Bureau Veritas, this represents our new elevated cleanliness protocols and standards and provides assurance that these standards have been met in our hotel.  During my interactions with the guests at the property I see the confidence we have instilled in our guests in terms of the stringent measures that we have taken at the property.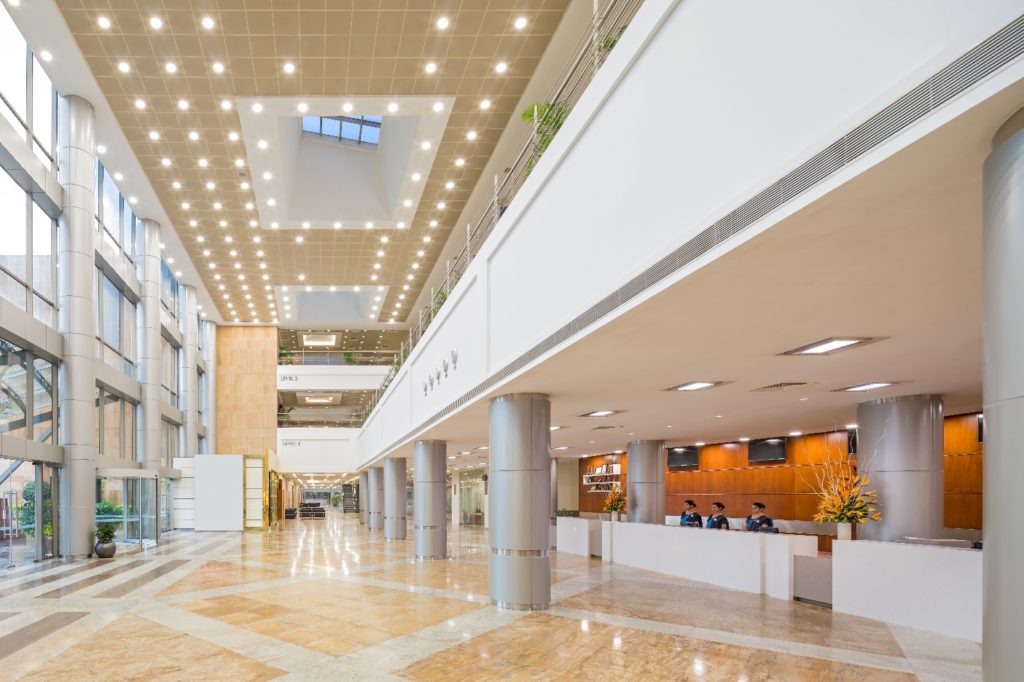 Was a career in hospitality something you always dreamt of? What is your advice to aspiring hoteliers? 
It came as my first choice as I was growing up in the tourism capital of India Goa which got me fascinated so much that it became my passion and I pursued it as a career and I continue to be a proud hotelier for more than 2 decades now.
My advice to the aspiring hoteliers would be to not be afraid of the current turmoil in the travel and hospitality sector as this is just a phase and the industry is known to adapt and bounce back on it's feet to offer our services with a smile. I do see a lot of opportunities for budding talents looking forward to make their mark and presence in the hotel industry. I personally believe that this industry grooms an individual personally and professionally and has a lot to give, provided one has the right attitude, smile and who is eager to accept the changes and challenges that the industry demands.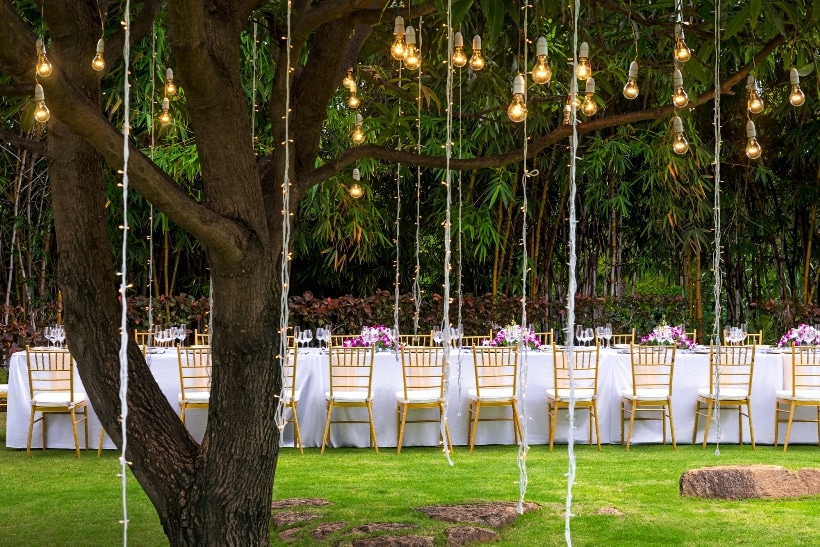 Which Indian cities are your favorites for: 1) food 2) history 3) fashion?
Food – Goa, being a tropical state Goan cuisine has some very intense flavours and being a tourist destination on the world map, the food culture has really evolved and bought this cuisine recognition.
History – Jodhpur and Jaipur. Having been born in Rajasthan and known for rich heritage and culture this is my all-time favorite place to unwind when not in Goa.
Fashion – While I have lived and traveled quite a bit to both national and international destinations, I have always found Mumbai to have flaunted the best in fashion and style from offering labeled couture to street fashion, this city that never sleeps has it all.
You have worked in several cities, which is your favourite Indian city for work and play? 
 I would say Mumbai is always very exciting for any hotelier considering the overall performance that the hotel gets to witness whether it is high occupancies for rooms, footfalls at the food and beverage dining outlets and exciting events at the banquets. Not for forget one gets to see and mingle with all the celebrities visiting the hotel along with the buzz, innovations, latest trends that keeps you on your toes in the city. Having said this, I have thoroughly enjoyed all my tenures so far whether it is my home town Goa or down south at Chennai or my current city Hyderabad.