Aurelio Giraudo holds a bachelor's degree in Hotel Administration from Italian Hospitality and has completed a number of senior leadership programs at Cornell and Bocconi University. Prior to his appointment at Accor as Cluster General Manager for Banyan Tree Doha and La Cigale Doha, he was the Cluster General Manager for Kempinski Group in Kenya.
Aurelio has 4 decades of experience with leading luxury hospitality companies including Four Seasons, Shangri-La, Preferred Hotels & Resorts, Dusit Hotels & Resorts, Marriott and Accor. He is no stranger to the Banyan Tree group as during his early years in the hospitality industry he was working in Banyan Tree Bintan Indonesia. In his current role, he is in charge of repositioning the La Cigale Hotel under the Accor umbrella. Aurelio is familiar with the Middle East market as he has held a senior leadership role with The Regency Hotel in Kuwait in the capacity of General Manager and Director of Business Development.
In an interesting conversation, Jyotiee Balani speaks with Aurelio Giraudo about how travel trends will change this year, measures taken by his team to deal with the post-Covid-19 situation and his advice to aspiring hoteliers.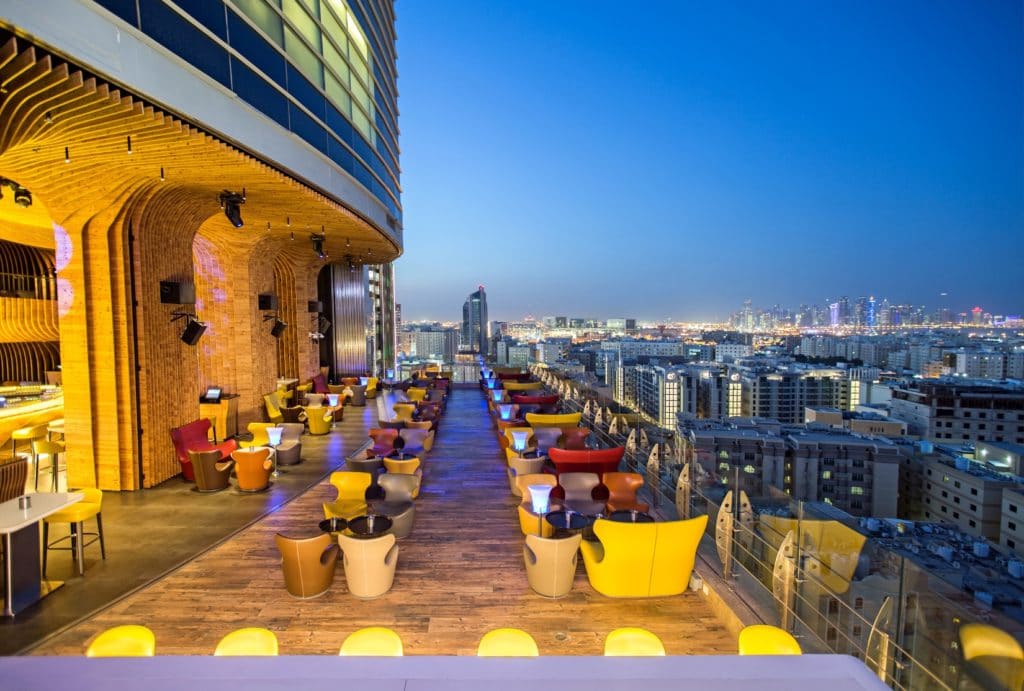 What makes Accor stand out from other hospitality brands you've worked with?
With more than 4 decades of a leadership experience in the hospitality industry, I can certainly assure you that the human element is the cornerstone of any successful hospitality operator.
And Accor is a leading force within our industry. A status that has been achieved by focusing on the development of the skills and competencies of its employees and especially through the 'Heartist' training program, a word which combines mastering of the art of hospitality and serving from the heart with curiosity and inventiveness.
Scaled at a global level, this focus on development has allowed our brands to flourish, a success that has materialized in the form of new projects.
Building the right team is crucial for a property's success. What are the key skills you look for when hiring new employees?
Above everything else, I always consider the personality type and professional demeanour of any potential candidate. To create a truly effective and balanced team it is imperative that this crucial compatibility element is prioritized. I have always maintained that the technical skills, experience and professional backgrounds that are so crucial for individual success must be balanced across the team to ensure unity required in the quest for success.
2020 was a challenging year for the hospitality industry. In your opinion, how will travel trends change in 2021?
No doubt 2020 was a very challenging year for the hospitality industry. We were amongst the worst hit industry. For us our first priority was safety of our guests and employees. We took many measures to ensure that and used technology to create a lot of contact less services but keeping the core of hospitality at heart.
Even though, the year was extremely tough, we did see a lot of initiatives taken by the Qatar government in promoting sports tournaments. We have seen some light with the vaccine now available all across the world however I do feel that it will take some time for business to return back to normal levels and there will be continued dependence on local business. IATA led initiative of Travel pass will play a big role as well for travel to resume with 80 to 90 countries now in discussion stage to offer this scheme. In my opinion, I do foresee a slight market recovery by Q4 2021. Travel trends has evolved now with safety and cleaning being the top priority. Travelers are opting for short travel destinations with flexibility in changing dates as current travel regulations are changing regularly and impacting their trips.
Was a career in hospitality something you always dreamt of? What is your advice to aspiring hoteliers?
While growing up I always wanted to be part of the hospitality industry. As a young child I was always intrigued with hotels and restaurants. I loved skiing, football and used to play football regularly for my school and college. My time on the football field taught me lessons that help me even on the hotel floor. Whether playing sports or serving guests, everyone on a team has to come together to meet the same goal. There will always be 'best days' and 'worst days,' but success comes from learning today and working harder tomorrow.
I attribute my success as Cluster GM to my ability to align to the vision of the project and to get the team to follow along. When everything and everybody is going in the same direction, it creates magic for guests. Creating that magic is what inspires me. My advice to aspiring hoteliers is that the industry will bounce back very soon. So, hang on and keep doing the good work. There are plenty of opportunities for great talent and immense scope of learning and growing. It might be tough right now, but this industry is very resilient and will bounce back sooner than expected.
Which cities are your favorites for: 1) food 2) history 3) fashion?
My favorite city for food will be Bangkok. I am in love with Thai food and my favorite food is Tom Yum Goong, Gaeng Daeng and Pad Thai. I do remember my time in Bangkok when I used to wind up from work and go out with colleagues and eat street food. For history, I would say Egypt for it's ancient civilization and some of the world's most famous monuments, including the Giza pyramids, the Great Sphinx and the ancient temples of Luxor dating back thousands of years. For fashion without a doubt Milan though I do admire Paris as well. Being an Italian, Milan is my choice and it is home for some of the most famous luxury fashion brands in the world.
What are some of the new measures your team has put into place to deal with the post-COVID-19 situation?
The government launched 'Qatar Clean' program which was a key factor that helped the hospitality sector overcome the repercussions of the Covid-19 crisis and played an active role in pushing the country's economy forward at a time of great uncertainty. The level of commitment shown by the Qatari government in engaging all stakeholders and ensuring the reopening of the service sector in a safe and secure manner has been inspiring.
Looking towards the future, I am certain that this set of rules will benefit the global economy the most if they are adopted at a global level. Our hotel has adhered to the guidelines of the 'Qatar Clean' program, which imposed strict standards regarding sterilization and disinfection: to ensure the provision of a safe experience for guests. In addition to the 'Qatar Clean', we also follow the 'ALLSAFE' program which was implemented by May 2020.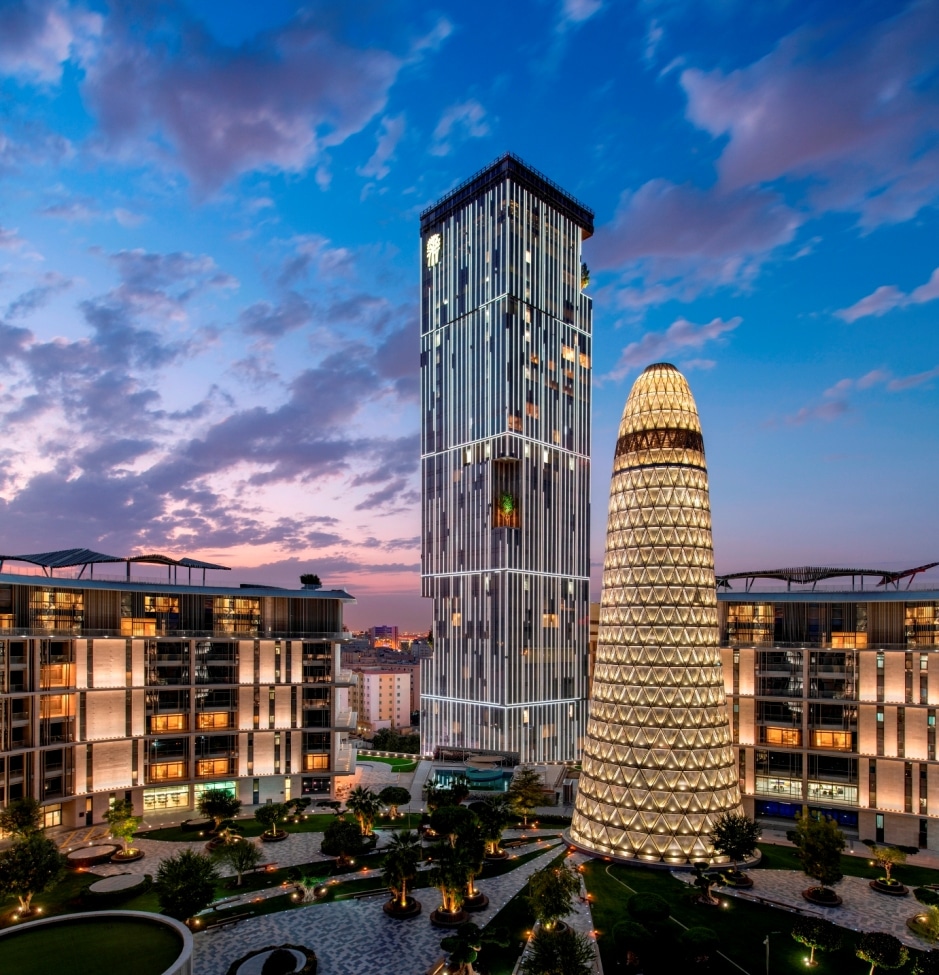 How has the pandemic changed the way you work?
The pandemic has changed the way how we work these days. We are now more inclined towards technology wherein most of my commercial reviews are done through zoom calls with the Regional Office. There is more and more emphasis on social media and showcasing a consumer journey in the hotel through lifestyle videos before their arrival to the hotel. I have become more technology savvy than ever before!
What would you do if you weren't a hotelier?
I think I would have been a stock trader or a footballer. I do read a lot and whenever I have some time in the evenings, I study about company profiles, their financial performance and future investments.
When are you happiest?
At the end of the day, when I am with my family and get a chance to reconnect with them and look back on the events of the day.
  Favourite or most inspirational place?
Cuneo in Piedmont, Northern Italy. This is the place I was born and raised. It's culture and beauty have remained in my heart, above all the amazing places that I have lived and worked so far.
How important is it for a hotel to have a solid gastronomic offering?  
Food is a culture that creates a sense of well-being and it comes by offering guests a different culinary experience.
Guests are looking for uniqueness and different culinary experiences hence it is very important in a hotel to have variety of restaurants catering to different customer segments. The hotel is known in the city for its food and beverage offerings as it is catering to the local market. A hotel with a good food and beverage reputation becomes a favourite choice for guests, as post their meetings, everyone likes to enjoy and have a good time.