Chef Joanna Artieda
Chef Joanna Artieda was born in Pamplona (Spain) in 1989. This talented chef has been recognized even when she was a student in 2005 when she received the award for the best national pastry work in Spain. From there her interesting culinary journey started and her clarity of ideas, has led her to work in some of the best restaurants with numerous Michelin stars for example Michael Brass, Albert Adrià, Martin Berasategui and Gaggan.
A versatile chef who recognizes that her curiosity, sacrifice, self-demand that she has constantly had in her professional and personal evolution in passing through the renowned starred kitchens have made her acquire an extraordinary mastery of cooking and pastry techniques. Thanks to this control of the technique, she has been able to develop and create a style in the pastry shop with a lot of personality. In 2016, she was awarded as the Best Spanish Chef (first woman to achieve that distinction) and joining the creative team of Chef Albert and Ferrán Adrià together with the company, Cirque du Soleil. In early 2017, Pastry Revolution magazine included her in it's list of the 10 trendsetters in the world.
In the year 2017, she also became the brand image and ambassador for the kitchen company Vivid Cuisine and began to teach master classes with her creative methods at different international schools. At the end of 2019 she published her first book – calendar, Sweet 12 (first digital book, editable and updateable in the world dedicated to seasonal products in the sweet world). Her book is an authentic creative tool that according to Chef Jordi Roca will revolutionize the pillars of creation of sweet cuisine. Currently, in addition to conducting master classes, she is the director of prestigious Michelin star sweet gastronomic consultancies and training courses for hotels or business models that want to differentiate themselves, in a totally personalized and exclusive way.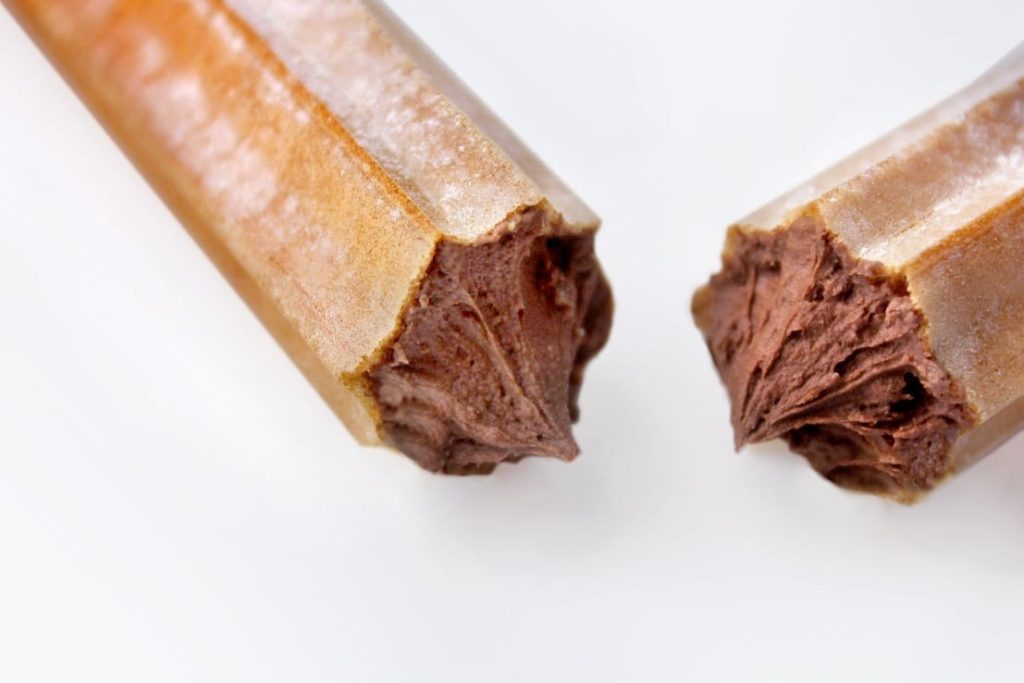 What inspired you to become a pastry chef? You've been in the industry for quite some time. Would you have done anything differently when first starting out?
I make desserts for a restaurant and I am not a pastry chef because I do not make cakes or pies for a store window. These are terms which are confused and mixed very often and that I would like to gradually change this perception. The truth is that I have always liked and attracted the art world, first I studied the arts and thought about continuing with the world of painting, but finally I valued what I was happiest to feel and what I knew how to do best, cook sweets ! I don't owe my success to anyone, and I am very satisfied with my beginnings, hard but today it makes me feel that all my struggles were worth it.
 What is the philosophy and ethos behind the food you create?
My philosophy is to always work from the heart. As for my spirit of work, always the first thing is knowledge, learning and the continuous search to highlight the best seasonal and indigenous product, wherever it goes, to offer exclusivity in my creations. This is always conveyed in a remarkable way in the flavor, the texture, the color, accompanied by a precise technique.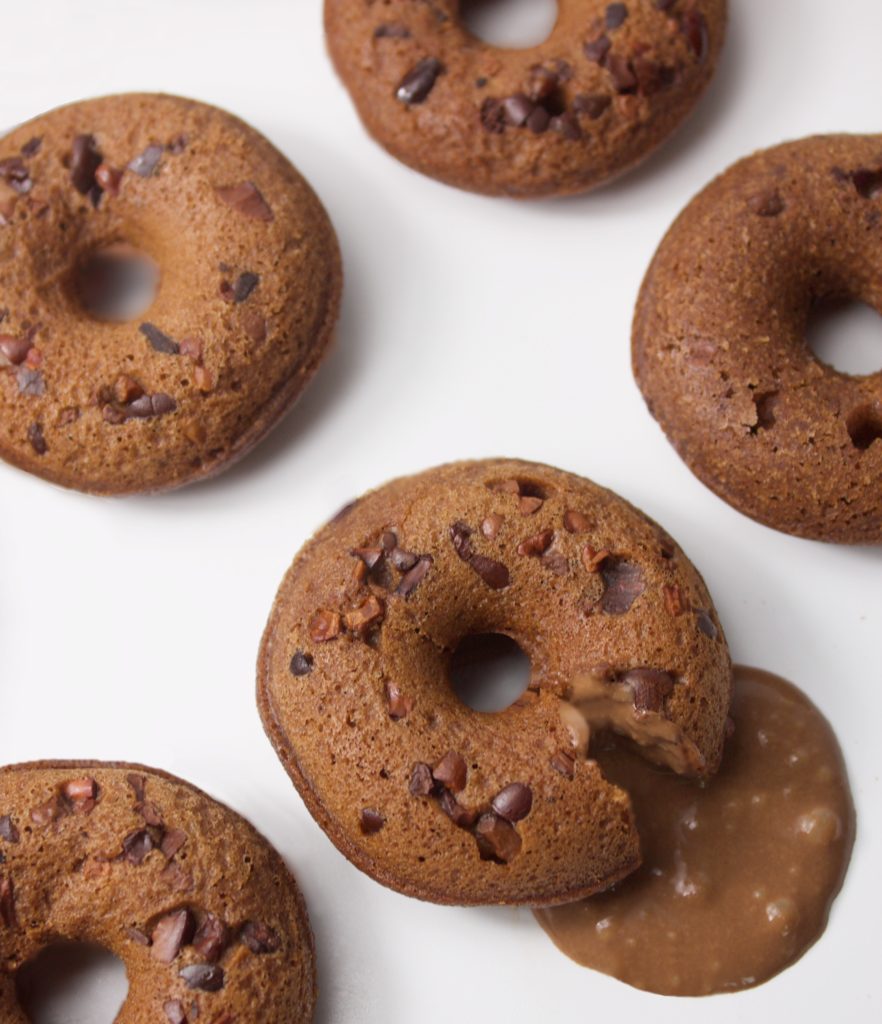 What is your baking style and the philosophy behind it?
My style when it comes to creating desserts is always to use the technique under classic pastry concepts, to offer a new vision of pastry. Fresher, healthier, less heavy and much more flavorful concepts. Creative and fun desserts that offer diners a unique experience.
What's your favourite comfort food? What's your favourite pastry or cake or baked product ?
My favorite food is one that is prepared with time, with patience, with affection, with good seasonal products. I enjoy eating, I don't have a favorite food, but if I had to choose it would be any of those that my grandmother prepared. My favorite dessert is goshua. A typical preparation of my land but sadly I no longer find authentic ones in any pastry shop.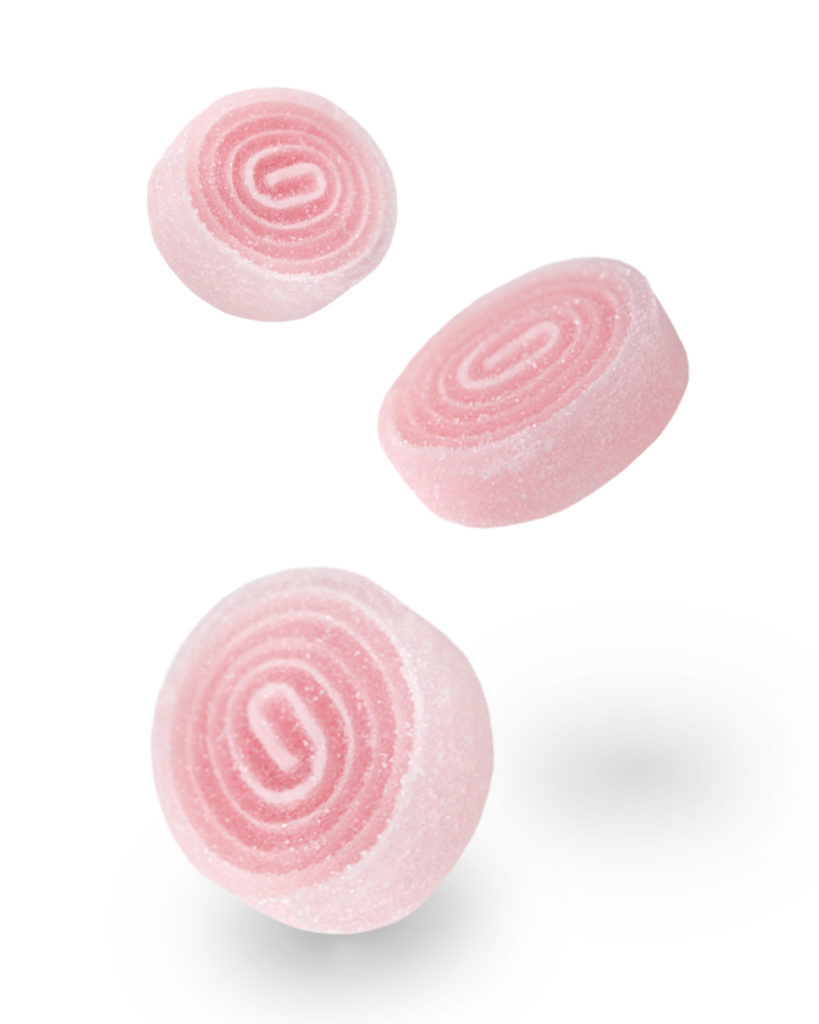 Who or what was your inspiration to become a pastry chef?
I don't have a reference. I believe that inspiration must be sought daily within your own self to continue growing and go your own way. There are many professionals that I admired when I started and many that I still admire as fellow professionals; I would like to emphasize that any woman within this industry deserves to be an inspiration for the young people who start today. Because women have to demonstrate and prove much more, we have to fight and tear down many walls, especially when we are mothers. It is very difficult to lead a professional career and combine it with upbringing, just for that reason, I think that any woman is my inspiration.
What is your advice to aspiring pastry chefs?
My advice to all those who start is to only dedicate themselves to this profession if cooking and pastry is really their passion in life, if they are people who like challenges and are willing to sacrifice a large part of their lives. If you choose this profession you have to be willing to internalize the fact that gastronomy will be your life and part of you. It is a very hard profession, with many hours of work and I suggest you do it only if you do it with passion, love and with a daily commitment. You have to be willing to get to know all the intricacies of the cuisine and food, from the lowest to the highest one can reach. Giving up is never an option whereas getting up will always be the mandatory option.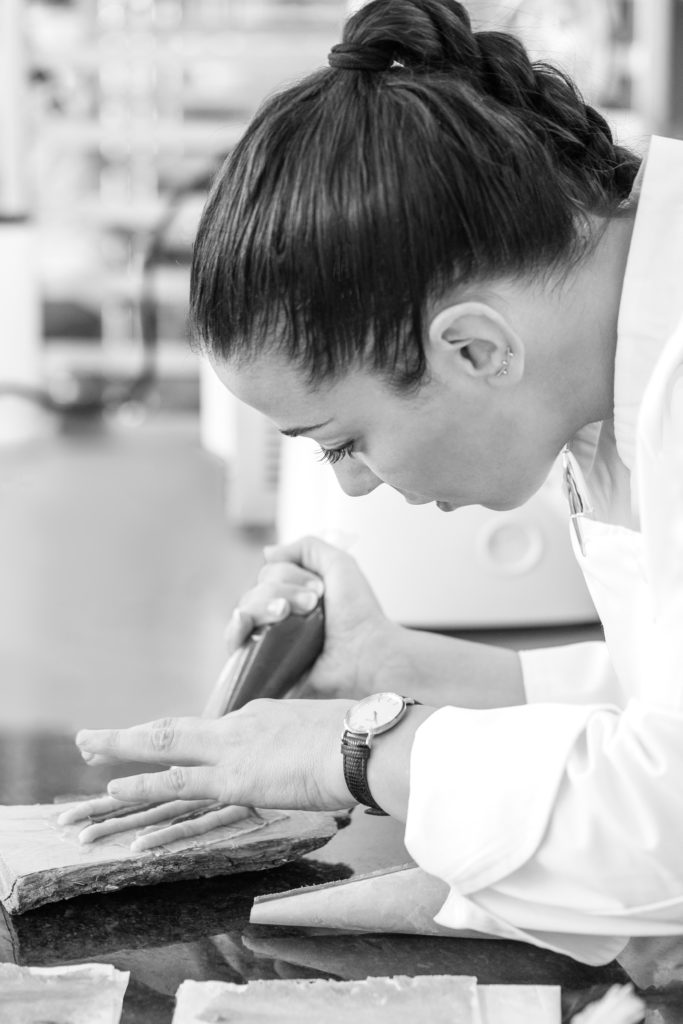 Would you consider yourself as an artist? Are you inspired by artists when you create your pastries? When you create different products everyday where do you get inspired from?
Yes; I think that an artist is anyone who sees life differently, those who constantly materialize ideas. Artists are passionate and people with a different sensitivity to other human beings, those who like to create, interpret, feel, appreciate. I enjoy expressing myself through the ingredients, giving them taste and aesthetic potential. I like to be inspired by nature, I like the natural architecture, the colors, the season of the year and above all the calm that freedom transmits to me in order to be free creatively. When my head is in constant movement is when I generate more ideas.
 What would you say is the key/winning feature of your creations?
My products provide a vision of the natural product in a very ingenious way. They are creations full of work but at first glance they are not complex. I like to give them a new vision and also they always have a story to tell. The creations exclusively adapted to each culture and place are the ones that are really worth showing.
What are the most important considerations when crafting your menu?
There are many and I have different parameters when preparing and designing the sweet experience of a project, but without a doubt the most important are:
Adaptation to the ingredient and place where I will create.
Search for the best ingredients from the origin.
A sweet experience must transmit soul, only then it is worth it.
Flavors and techniques have to go hand in hand and have to be clean and elegant.
Before starting a sweet project, I like to start investigating the environment, history, customs, artisans, length etc., so that I can understand it perfectly as well as it's people and transmit it exclusively.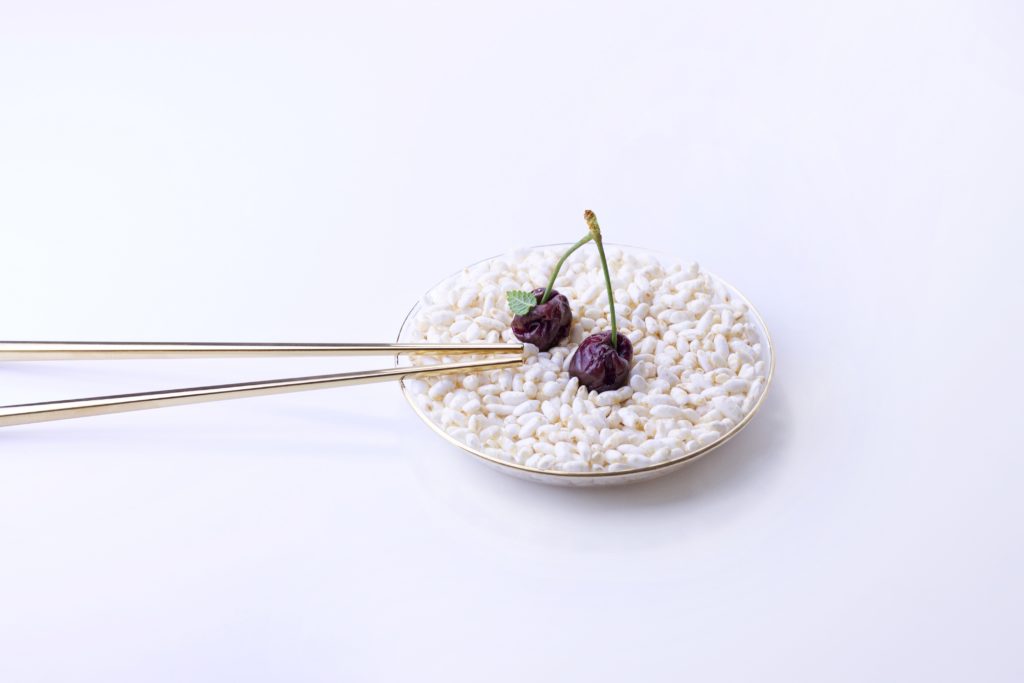 Please send us a recipe of one of your signature preparations as a pastry chef.
I am sending you a recipe where the cherries are the cherries (seasonal product right now where I live, exactly they are cherries from Milagro, a small town on the banks of Navarra). Their cherries are unique, because beyond their size and color, their flavor and texture are not provided by other cherries. Also, I like that I find them without pesticides or added chemicals, collected by hand and without machine. This is also positive for the environment, because it generates jobs and makes native products not lost and continues to be maintained and even improved. The variety of this cherry is: Pinta.
The inspiration for this dessert is umeboshi (Japanese fermented preparation).
CHERRY-BOSHI with MELISA sorbet
RECIPE
(summary)
INGREDIENTS
500 gr. of sea salt.
25 gr. of purple shiso (small, fresh shoots).
10 cherries of 15 gr. approx each.
Melissa sprouts.
Melissa sorbet.
To decorate the plaster:
Puffed rice (white).
Process : 
Remove the tails of the cherries and disinfect with alcohol.
Put the salt and the shiso in a container.
Mix well.
Place a layer of the salt and cherry mixture in a jar.
The last layer with salt.
Cover the assembly with a material that prevents moisture from entering and that is hermetic. Put weight on top to help ferment and extract liquid from cherries.
Cover the container tightly and store in the fridge for approximately 1 week and a half (depending on the ripeness of the cherry). Important: darkness.
After that time, drain the salt well and carefully wash the cherries.
Clean in cold water and drain on absorbent kitchen paper. Dry them naturally (in the sun) on a bamboo mat, turning them over to dry on the outside and juicy inside.
Store in an airtight container in the fridge until ready to use.
For plating:
With great care and the help of a fine kitchen tongs, we extract the bone (without breaking the cherry).
Fill with the cold creamy lemon balm sorbet.
We put the tails of fresh cherries to simulate the state of the natural fruit.
Decorate with a tender mini bud of lemon balm.
We place on puffed white rice to look like the original plating and where the idea of ​​serving umeboshi traditionally comes from.
Taste with chopsticks! Enjoy!