Chef Tristin Farmer
Born in Kirkcaldy on the east coast of Scotland, Chef Tristin Farmer attended Glenrothes College whilst working at the historic Peat Inn as an apprentice. After finishing his schooling and working at the Peat Inn for 4 years, Tristin had the opportunity to work for Andrew Fairlie at the two Michelin star restaurant in Gleneagles Hotel. In 2007, his passion for fine food took him to London where he worked at Gordon Ramsay at Claridges, starting as Chef De Partie. His talent, creativity and hard work were soon noticed and he was promoted to Sous Chef and worked at the restaurant for three years.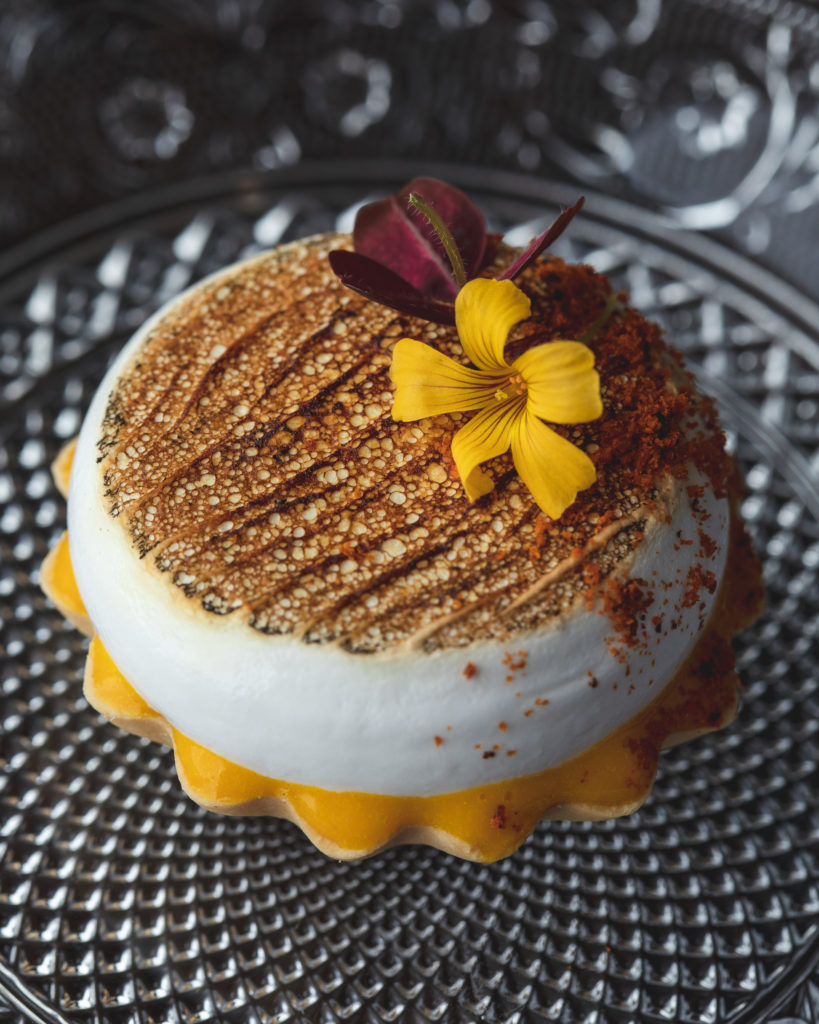 In 2010, he moved to Petrus as Senior Sous Chef, for the restaurant re-launch, helping them to win a Michelin star within a year. Later that year he joined the team of the prestigious three Michelin star Restaurant Gordon Ramsay on Royal Hospital Road, Chelsea, as Senior Sous Chef. In 2011 Tristin became the Head Chef at Maze by Gordon Ramsay where he led his team of chefs for three years and maintained the Michelin star.
After leaving Gordon Ramsay Holdings in 2014, Tristin joined Jason Atherton`s The Social Company, working at Pollen Street Social, City Social in London and the pre-opening of Aberdeen Street Social in Hong Kong. Following this stint, he took on the role of Chef Patron at Marina Social in Dubai, where he won multiple awards with the restaurant including Middle East Chef of the Year 2016 and 2017.
In September 2019, Tristin has joined Frantzen Group and opened restaurant Zen in Singapore as the Executive Chef. This is the only sister property of the 3 Michelin star restaurant, Fantzen in Stockholm. He has been working closely alongside Bjorn Frantzen and Marcus Jernmark to develop Zen's concept. A blend of both Nordic and Japanese cuisine, restaurant Zen promises to create memorable guests experiences.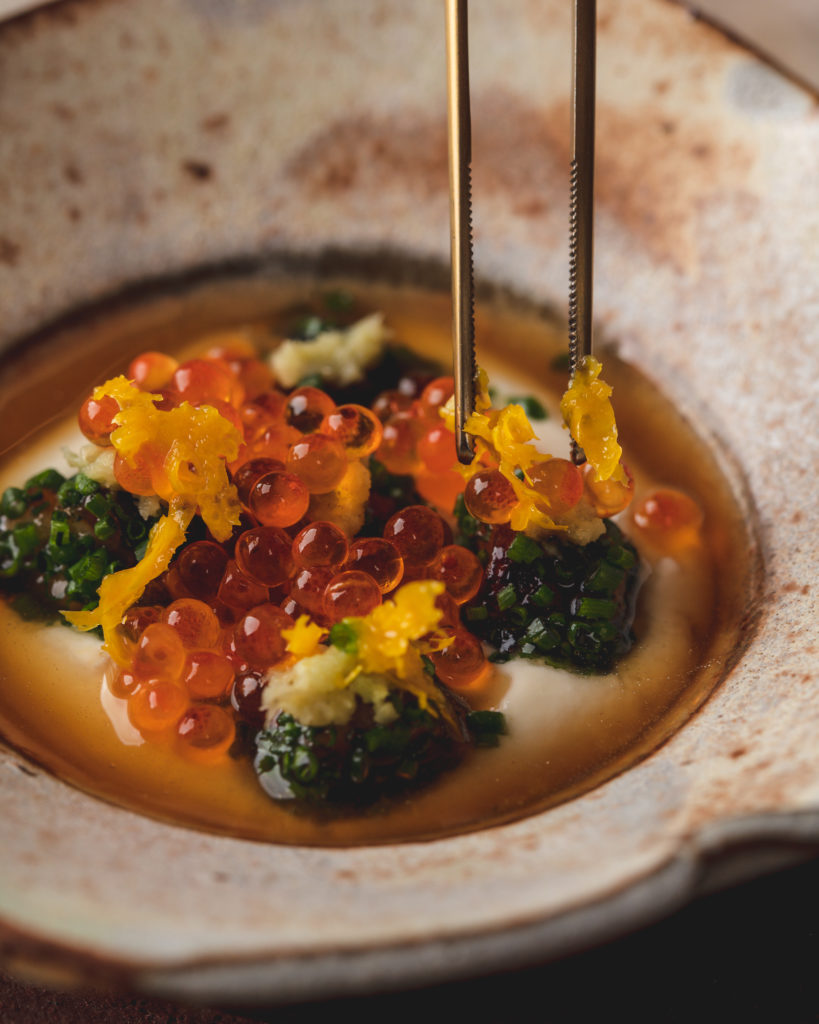 What is the philosophy behind the food served in your restaurant?
Zén is Björn's first international restaurant to serve only a tasting menu. We are the sister restaurant to Frantzén in Stockholm, it is a gastronomic journey through the three floors of the restored heritage shophouse. The tasting menu speaks of its own individuality while conveying the signature Frantzén culinary philosophy, which is anchored on Chef Björn's creative approach on Nordic, French and Japanese cuisines.
What are the signature dishes on the menu?
The signature dish of both Frantzen and Zen is the French Toast which has been on the menu of both restaurants since their opening.  This is the only dish that we have on both menus simultaneously.
How has the pandemic affected your work? And how do you plan to bounce back?
We have handled it surprisingly well by having a new approach and providing our guests with a take-away menu in Zen style. It's been almost three months since we have started this and I am happy to say that we have now opened our doors for dine-in and the response has been extremely good. We are so excited to having guests back in the restaurant and to deliver the true Zen experience.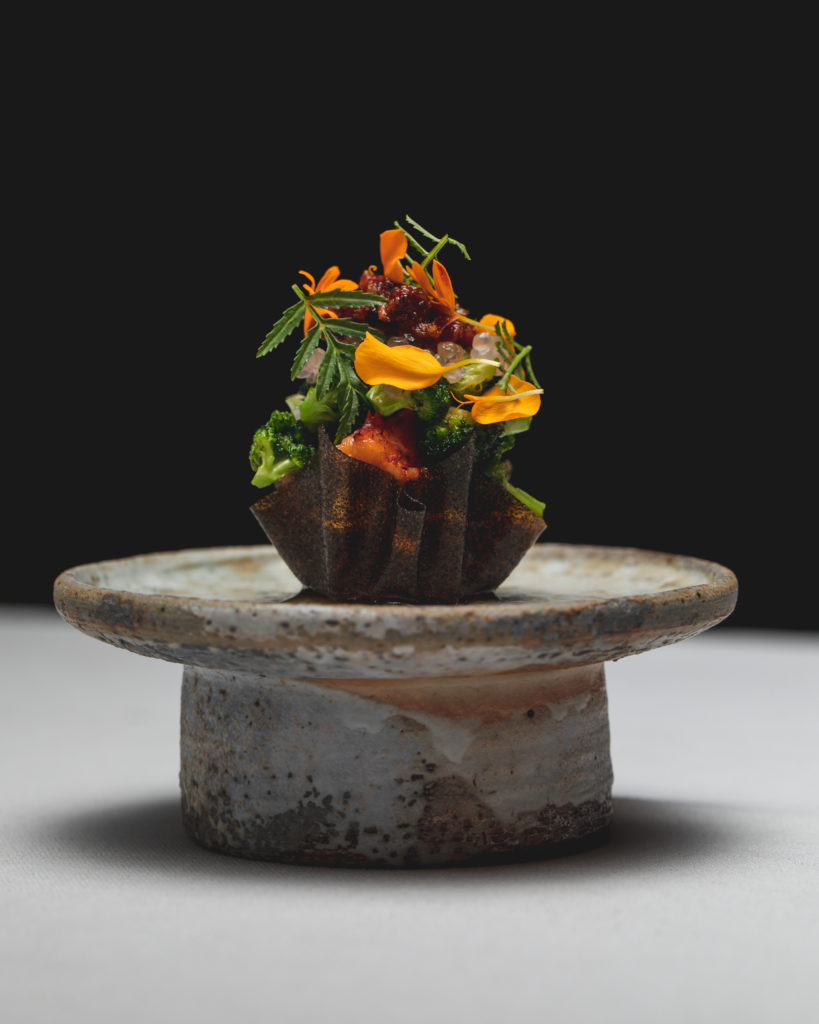 What are the most important considerations when crafting your menu?
Whenever we decide on the menu, we first look at the quality and freshness of the product. We seek energy in our food, umami driven and cooked a la minute. We challenge ourselves to cook as fresh as possible with minimum ingredients on the plate. Our menu changes quite often due to the seasonality of the ingredients we use. 
What sort of dishes would we expect to find on your menus?
Typical dishes include:
Chawanmushi, Zen prestige caviar, hot smoked 100 day aged pork broth
Marron cooked a la minutes, sea buckthorn kosho beurre blanc
French toast 'Grande tradition 2008'
Monkfish 'grille' fermented mushroom, lemon thyme and chicken schmaltz
BBQ quail, pear, endive, Jamon iberico, wasabi & truffle jus gras
Salted carrot ice cream, Mikan & saffron conserve, Earl grey tea mousse, chestnut honeycomb, Sauternes jello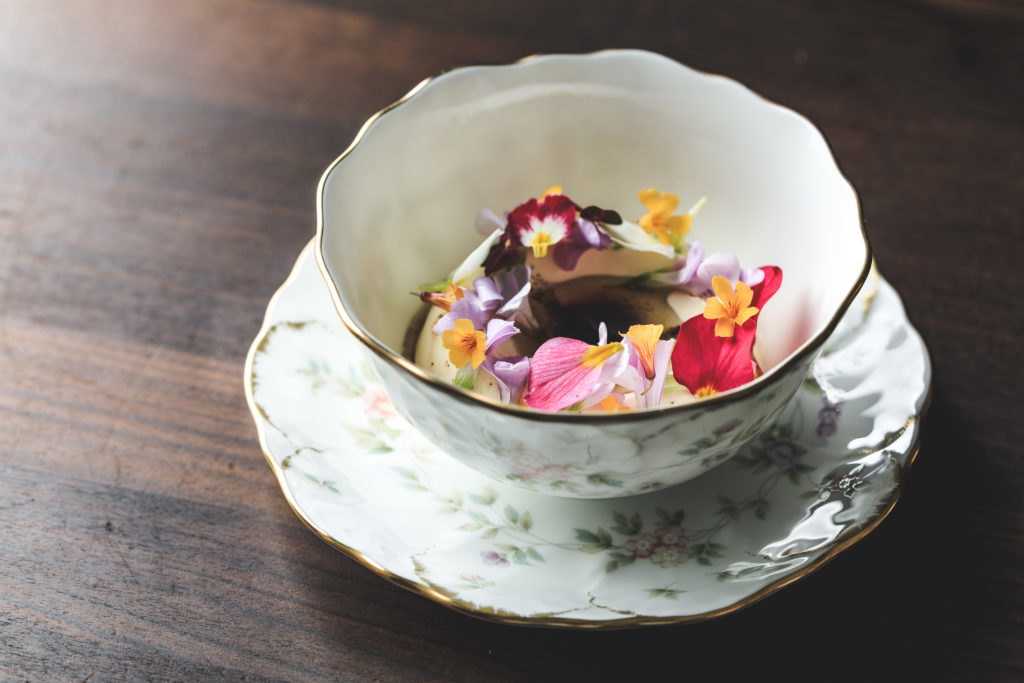 What are your plans for the future?
We never know what future holds and what happened in 2020 so far clearly showed us all how unpredictable life can be. I am currently putting all my efforts and my passion into Zen and trying to achieve it's maximum potential. 
You've cooked in some really intimidating kitchens. Was there anything you did to build your confidence and ensure you always maintained the drive?
The drive always comes from passion and that is definitely something I never lacked. On the other hand, my confidence came through hard work. The more you learn and do, the more confident you become. In every kitchen I worked started from the bottom and I think is not about being necessarily intimidated, it becomes sort of admiration you have towards the "big" names within the industry. 
Hiring and retaining talent is one of the biggest challenges in any industry, but most especially in hospitality. How do you speak to your staff about career growth and progression?
I am really lucky to say that our retention rates are very high at Zen. A lot of the current team had been with us since the opening. We spend a lot of time training, teaching and stimulating our team. We create an atmosphere and family philosophy where they want to stay, learn and progress. They rotate around kitchen stations and we are constantly cross training. All our chefs have to know every dish, every recipe on the menu and how to present to our guests table side. We also cross train our kitchen team on our beverage program and all the front of house staff are trained to plate all our dishes table-side. Our ultimate experience for the guest is the chef explaining and serving the wine and the front of house plating the food. It's part of our philosophy to try to promote internally and take a decision as a team when an opportunity comes up. My current senior chef team has been with us since pre-opening, they have all been promoted to their current roles from more junior positions when joining. They are ones that make it happen every day, help me to manage the kitchen, test new recipes, train the team and maintain our philosophy.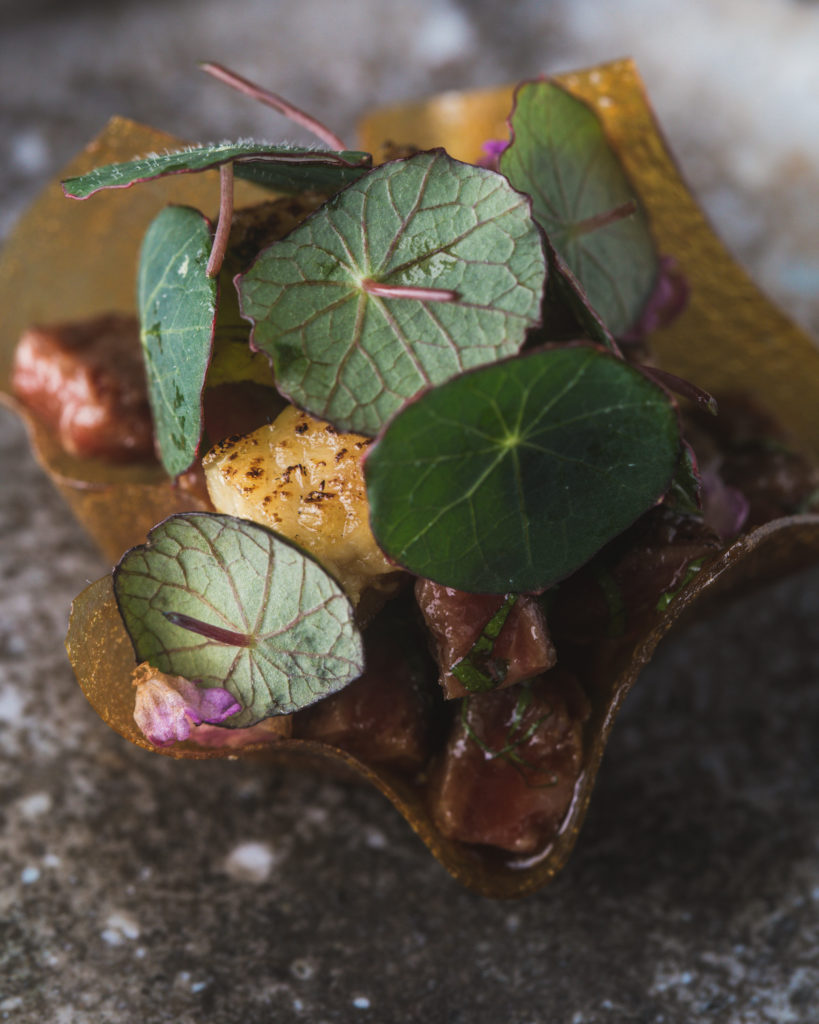 Vegan cooking/ vegan restaurants; how easy/difficult it is; what are your previous experiences with it. What is the secret of a good vegan kitchen? What about the suppliers, are there enough currently and easily accessible?
To cook good vegetarian/vegan food takes a lot of skill and creativity, there is a trend towards more plant based food, as a healthy lifestyle. I do believe there are a lot of great produce available. Vegetarian food, like any cuisine, starts with great produce.
Have you ever worked with meat substitutes? If yes, what are the pro and cons?
No, I have never used meat substitutes. It's not something I use in our kitchen.
Tell us about your two most popular preparations in line with this concept (sustainability). How does it help local farmers/suppliers?
Sustainability is important, I believe in using the best possible produce. Supporting local suppliers, who have a lot of skill and take care producing the best possible product, supports them and the economy.
Sustainability also applies to restaurants themselves in terms of energy saving, cost efficiency, waste management and recycling
 Adding vegetarian or vegan menus to the menu: what is the trend/experience with this?
As I said, there is a trend towards more plant based cooking and the health benefits. At Zen we offer a full vegetarian menu.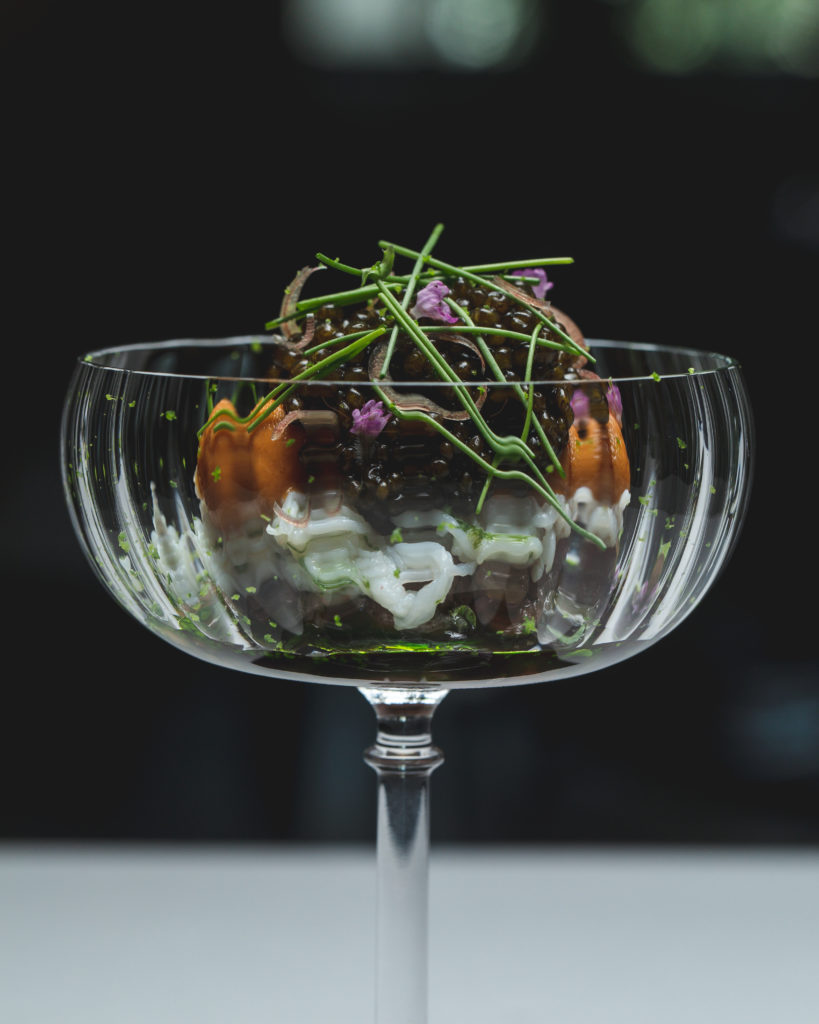 What is your favourite dish to cook at home?
I like to make breakfast on Sunday when I am off, omelette is a favourite, different fillings every week, some rye bread and avocado. 
 What is one food trend you wish would just go away?
Food trends can be cool, ground breaking and delicious, there can also be fads that are not focused on making food taste better. It is good to see, try and experience different trends. But it doesn't necessarily change my cooking. If you don't enjoy it, don't eat it.
 You've been in the industry for quite some time. Would you have done anything differently when first starting out?
I would not change anything from my past because it's the only reason why I got where I am. I worked for some amazing chefs that have taught me commitment, hard work and drive is what you need to progress. 
How can restaurants/ hotels/ chefs communicate the approach of innovative sustainable plant-based food/ food chains to others?
In a very direct and honest way. That is the best type of communication. People are more and more passionate about what they eat and what could really help is more understanding that can only be given by the people within the industry. 
Please tell us more about the concept of zero wastage and how you have contributed to it so far. Does this put pressure on your budgets?
I wouldn't say it puts pressure on budgets, but can help them. It is always important in business to control costs. Creating zero waste or as little as possible has a positive effect on the environment and the business. Every team member can contribute, even in a small way. If we talk about it, teach and manage our teams, every little effort helps.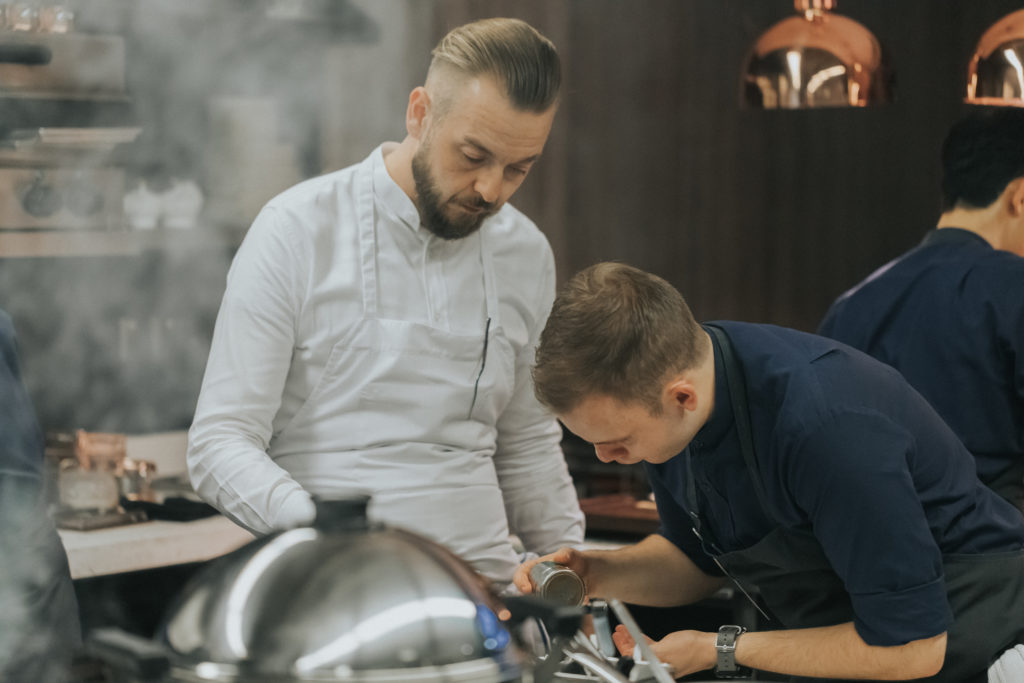 Tell us about the concept of 'farm to fork' and how it helps to promote the idea of sustainability and good health. How do you think we can create awareness amongst more chefs and restaurants and hotels so that they contribute to this initiative?
It's important to talk about it and share knowledge. Farm to fork helps support local business gives chefs the confidence in the product and knows exactly here it is from and how it was produced.
 How much connected are you with the territory, in addition to the dishes that are all about it?
In Singapore this is more difficult, as there is very little agriculture and food produced within.
 How do you source the produce for your creations?
We do a lot of research on the quality and freshness of the produce as well as a lot of testing behind the scenes. We are very lucky that we have very good relationships with our suppliers who source and produce the best ingredients. We are always in communication with them discussing ingredients, seasonality and what we are looking for, as well as what they at the best times of the year.