Emma Banks is the Vice President, Food & Beverage Strategy & Development EMEA at Hilton. Over the course of Emma's career, she has seamlessly transitioned from independent to large global hospitality companies. She joined Hilton in 2019 with a mission to make the company a clear leader in food and beverage. In this short time, she has made a big impact, bringing exceptional F&B talent into the business while being actively involved in Hilton's various diversity initiatives.
Emma recognizes the critical responsibility that Food & Beverage plays in protecting the planet and has been involved in initiatives to reduce single-use plastics, track food waste and source ingredients locally. Emma is also a role model to women in the industry, ranking #1 in Caterer Middle East's '2020 Women in F&B' Power List. At the end of 2020 Emma was elected a Member of the Board of Governors and Member of the Board of the Academic Committee of Dubai College of Tourism (DCT) and in 2022, she was selected to be one of HSBC's 75 Faces of the UAE'. Emma holds a Bachelor's Degree from Leeds University. Emma is a British national and lives in Dubai with her husband Jon, her beloved daughter Lily and a menagerie of rescue cats and dogs. When not at work she can normally be found in her happy place – on a spin bike at a hundred miles an hour.
 What makes Hilton stand out from other brands you've worked with?
 Hilton is a company driven by purpose and as a Hilton Team Member it is felt in every facet of the business and everything we do. Hilton makes no secret of its mission to be the most hospitable company in the world – by creating heartfelt experiences for guests, meaningful opportunities for team members, high value for owners and a positive impact on the communities in which it operates. From the moment you set foot in the company, it becomes apparent that Hilton's success is no accident – it is it's core values and culture that drives its growth. There is a sense of being part of something that matters – a platform that is a force for good. Working for a company that is so purpose-led is a daily inspiration for me – and truly sets it apart.
Building the right team is crucial for a hospitality company's success. What are the key skills you look for when hiring new employees?
 We are in a business of people serving people and our talent profiling and recruitment strategy is driven by steadfast principles surrounding innovation, energy, empathy, sustainability and crucially a retail mindset. We have painstakingly outlined what good looks like in terms of acquiring and developing F&B talent, to support our vision of people being at the heart of our business. Hospitality is defined as the friendly and generous reception and entertainment of guests – as such being naturally hospitable and people-focused is of paramount importance. With the increasing levels of guest expectation when it comes to personalization in the pursuit of 'experience' a high EQ, underpinned by authenticity will set a team member, and in turn a business apart. As we have seen in recent years being flexible and adaptable with commercial acumen is a prerequisite for sustainable success. Ultimately however, we are in the entertainment business so a candidate who is energetic and passionate with a genuine interest in food and beverage will have an edge.
How important is it for a luxury hotel to have a solid gastronomic offering?
 Luxury is no longer merely defined by sumptuous abundance, rather as a proposition that allows a guest to feel culturally relevant – affording a true sense of place. Gastronomy has long been considered a crucial part of cultural tourism, with food revealing exquisite cultural secrets, allowing visitors to connect on an intimate, multi-sensorial level. The food and beverage mix of a luxury hotel is a vital contributor to a hotel's positioning within its market, as its differentiator – we have witnessed first-hand this 'halo effect' across our portfolio wherein the signature restaurants and destination bars have been credited as an important driver for rooms revenue, as well as overall asset value.
In a world where we tend to crowd-source opinion prior to making consumer decisions we cannot underestimate the value and pull of recognition such as Michelin, Gault & Millau, AA Rosettes or 50 Best when it comes to attracting an esoteric crowd. As such our chef partnerships have proven invaluable in putting our hotels on the map. The recognition received at Conrad London St James for example, thanks to a partnership with Great British Menu Finalist Sally Abe, has shone additional light on the property not only with prospective hotel guests, but also in the local community. A standout example of this halo effect has also been in Hilton Munich Airport, where legendary Chef Stefan Barnhussen and team gained One Michelin Star at Mountain Hub Gourmet – a concept that was specifically created to reflect the grandeur of the hotel and indeed airport's proposition, to further cement its perception with a luxury audience. Luxurists most certainly seek out hyper-personalisation, comfort, choice and convenience evidenced by the enduring importance placed on interior styling and room quality, but it is in the public spaces where we, as social beings long to connect and where most of our memories are forged.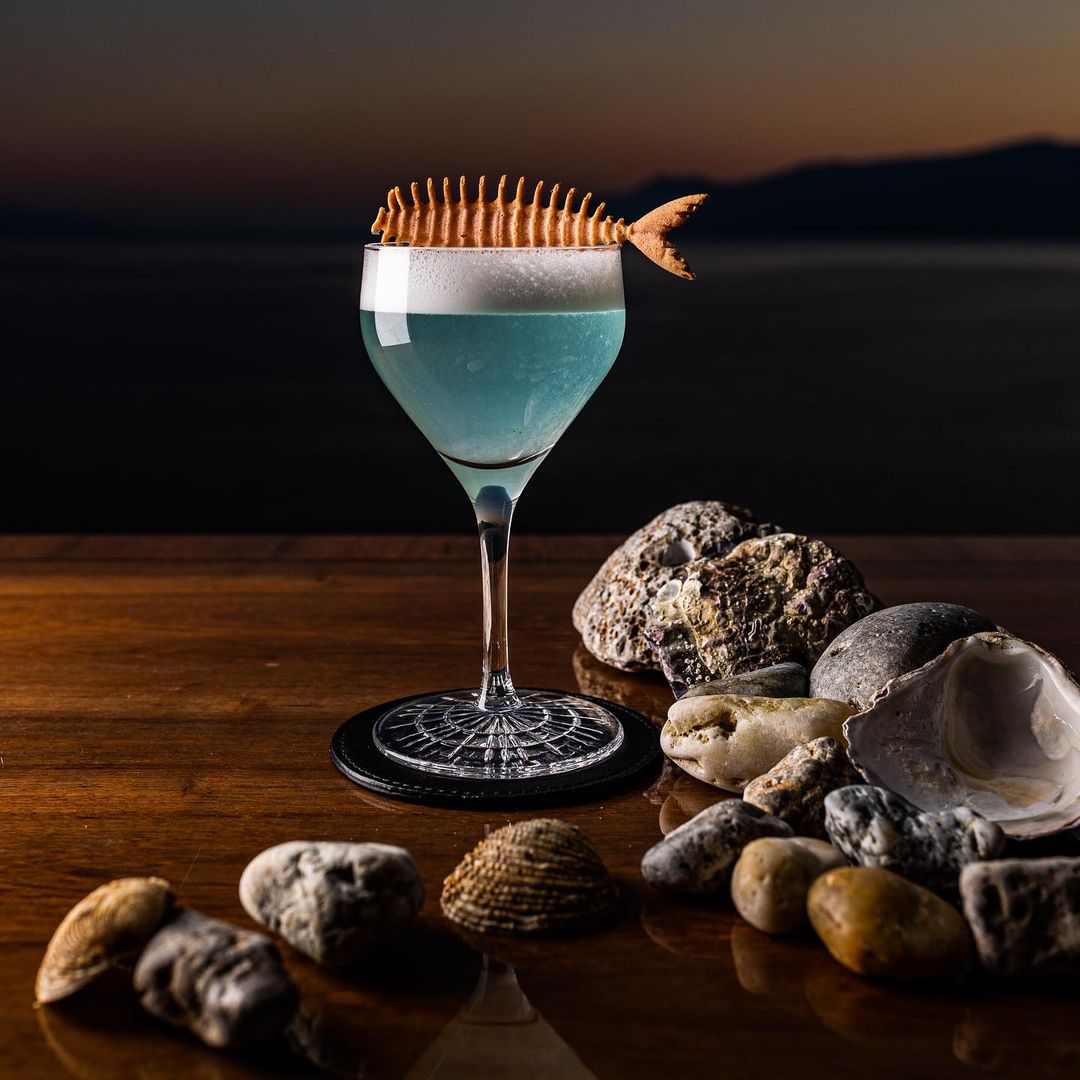 2020 and 2021 were challenging years for the hospitality industry. In your opinion, how will food and beverage trends change in the second half of 2022?
 We are in the middle of a global eco-wakening: where consumers believe brands bear as much responsibility for positive change as  governments  –  this accelerated rise in eco conscious consumerism has been the upside of the pandemic and in the latter part of 2022, we will continue to see consumers vote with their feet, leaning towards  companies who operate with fact-based accountability, integrity, and transparency. In the world of food and beverage, the forensic focus is on food waste, resulting in a rejection of rampant abundance with food prepared à la minute over buffet formats. In addition, there will be a heightened dependency on local sourcing, especially given the continued challenges of global supply – we have witnessed this first-hand in the Middle East where we are intensifying our partnership with agritech platform Fresh on Table by committing to an off-take of a minimum of 350 tonnes of fresh local produce in 2022, available across our properties in the UAE.
This increasingly mindful approach means you can expect to see more circular wines, climate positive beverages, zero waste menus and an obsessive focus on health whether it is through a reduced intake of meat or alcohol resulting in an ever more creative plant-based and no-and-low alternatives respectively. As a direct result of the global cost-of-living challenges, there will be additional pressure to provide better perception of value and an enforced minimalism which is already playing out in a very creative 'less is more' trend through food and beverage. Conversely those looking to spend will happily do so in vibe dining environments with a particular leaning towards 'dinnertainment' venues – having been frustrated by anti-social distancing during the pandemic there will be continued demand for social sharing concepts – for those looking for a hedonistic celebration of life with friends and family.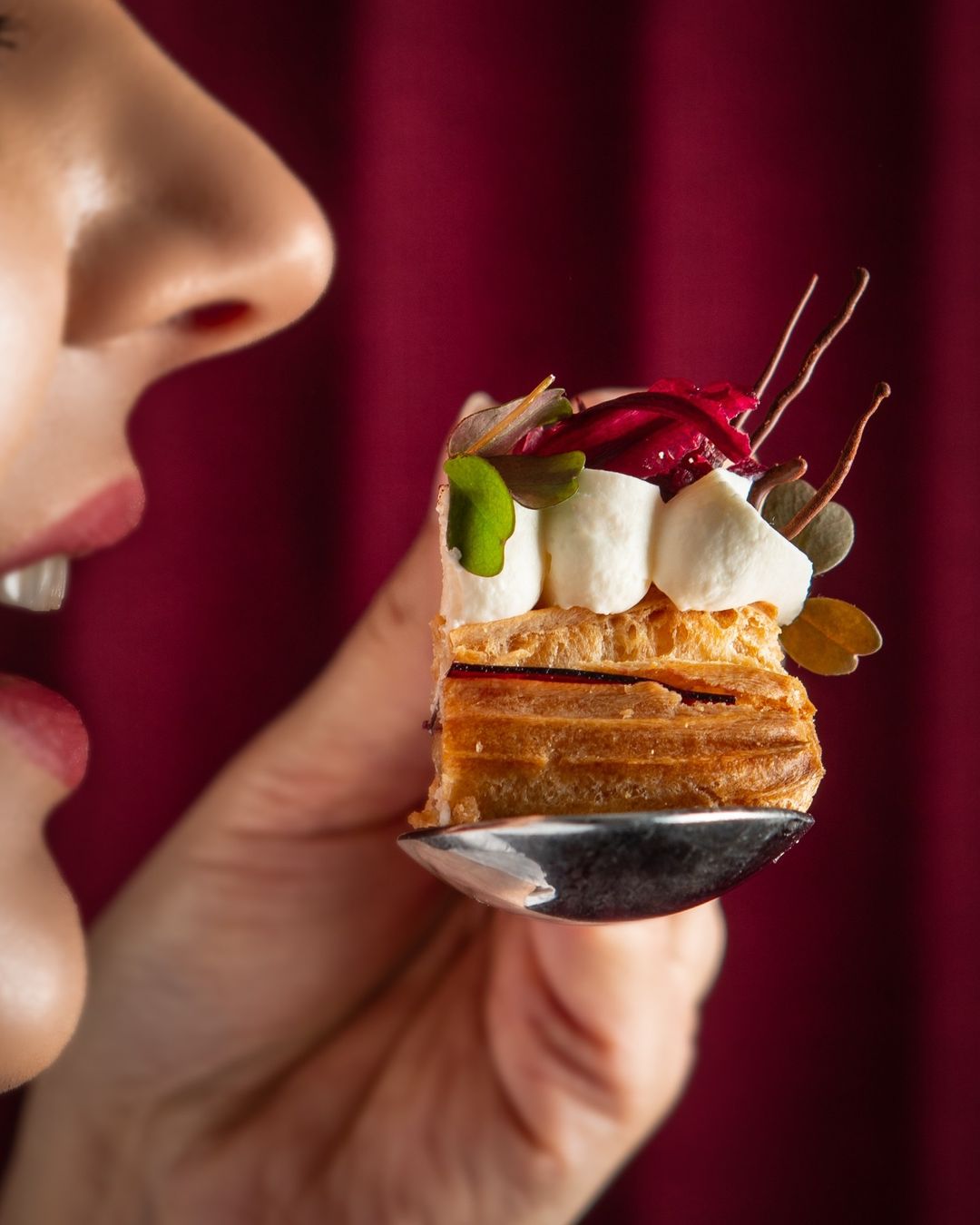 Was a career in hospitality something you always dreamt of? What is your advice to aspiring F&B professionals?
I was born in Malacca and raised in Malaysia, attending boarding school in Penang at six years of age. At school I was an 'all-rounder' rather than an academic, excelling in sports with a particular flair for tennis. Summers were spent visiting family in rural Wales where I learnt to 'graft' through a series of hospitality jobs which taught me the value of money. I supported myself through university at Leeds, with three jobs cocktail bar-tending, pulling pints in a pub and waitressing in a cafe. There is a sense of satisfaction and camaraderie from a long day 'on the floor' that only certain industries can give you. When you work in a restaurant or a bar, you play a pivotal role in your community – and my passion for the industry was ignited by the way that you can change someone's day through offering generous, heartfelt hospitality.
In my strategy and development role I constantly draw from my years of operational experience to help inform creative and empathetic thinking; the resourcefulness that you learn in a dynamic customer facing environment is eminently transferable especially when managing multiple stakeholders.
When you chose the trade, or rather it chooses you, my advice is to voraciously consume the trade press, take an avid daily interest in the market and what your competitors are up to. Lean on industry experts to outline future trends, indeed work with your industry peers to advance important initiatives for the betterment of the whole. Surround yourself with people who are brilliant at what they do and emulate them – whether you are lucky enough to work with them in person, or merely to follow them through your media feed.
Which cities are your favourites for: 1) food 2) history 3) fashion?
 As a cultural melting pot, I find Dubai truly exciting when it comes to food; for historical and cultural immersion nowhere delights as much as Rome and thanks to its approach in terms of nurturing fashion talent, London is second to none.
What are some of the new measures your team has put into place to deal with the post-COVID-19 situation?
In our industry we have witnessed a seismic shift in behaviour, wherein travellers and diners now seek additional comfort and reassurance, whether through health and safety protocols or transparency in terms of sourcing. At Hilton we launched the industry-leading CleanStay initiative, designed to make our guests and team members feel safe and secure in our properties with respect to hygiene and cleanliness.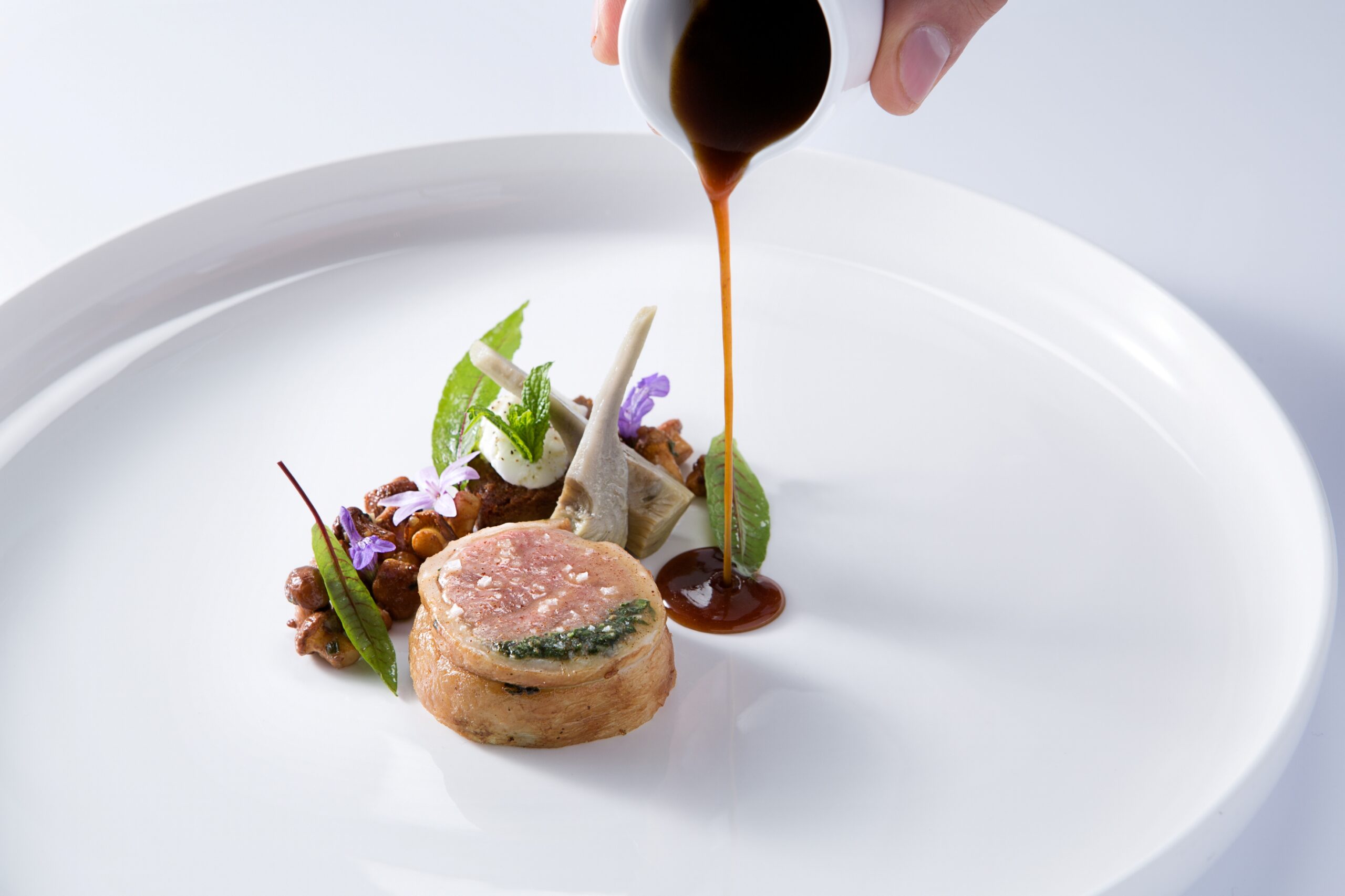 In line with our Travel With Purpose agenda – Hilton's overarching ESG strategy to ensure that we are fulfilling our founder, Conrad Hilton's vision to fill the earth with the light and warmth of hospitality – our ESG initiatives are measured through our award-winning management platform LightStay which tracks, analyses and reports our environmental and social impact at each of our hotels for increased accountability. This has been especially important when focusing on food waste management. Our clients can request the environmental impact of their business travel and meetings with us through the Meeting Calculator that includes food waste. The data is also used to certify our hotels with 'eco­ badges' on online booking tools such as booking.com.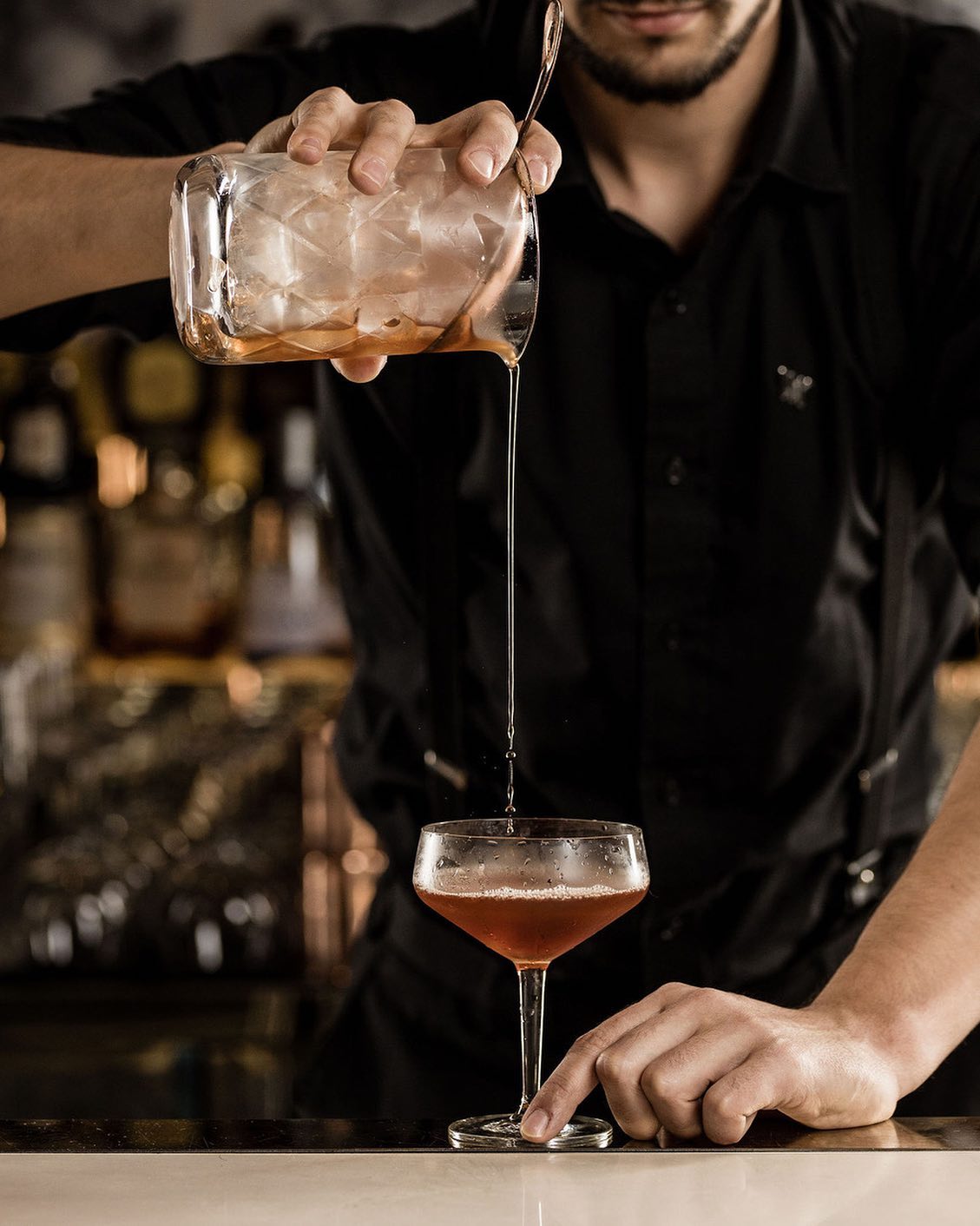 How has the pandemic affected the food and beverage industry worldwide?
 As Benjamin Disraeli famously said, "there is no education like adversity" and whilst the pandemic was catastrophic for our industry, it pushed its importance to the fore, as restaurants and restaurateurs drove community spirit and connection the world over. As industry professionals we had long been accustomed to implementing local government and health authority guidelines regarding health and safety, but the impact of social distancing and consumer fears forced constant reinvention when it came to protocols and procedures, which has left us far more nimble in its wake.
This shift marked a rethink. These vitally important measures were at a risk of stripping the soul out of a restaurant. Never had 'environmentals' such as music, lighting, planting and decoration been so important to fill the void, overcoming the challenges of physical distance. Rather than robotic contactless service, the new norm necessitated 'less contact service' with virtual touch-points such as QR code menus and digital ordering affording guest more autonomy over their customer journey.
Restaurateurs have always known that beautiful outdoor spaces are key to a great experience when the weather permits, but now more than ever consumer perception is that outdoor spaces are in fact safer.
The pop-up phenomenon and home delivery sector saw a huge acceleration which allowed otherwise standoffish high-end concepts to connect with their customer base like never before.
The post-pandemic consumer tends to be more purpose-led and mindful, so brands who lean in to more sustainable and transparent practices resonate more with their target audiences; it has also become ever more important to work with like-minded suppliers who share your core purpose and values.
Sustainability is something we take incredibly seriously at Hilton. We are committed to best-in-class governance practices to ensure we operate with accountability, integrity and transparency in everything we do, including advancing and measuring our 2030 goals as part of our Travel with Purpose agenda. Our 2030 Goals are underpinned by targets which closely align with the United Nation's Sustainable Development Goals, and our use of our own platform LightStay is vitally important to help us measure progress against our targets.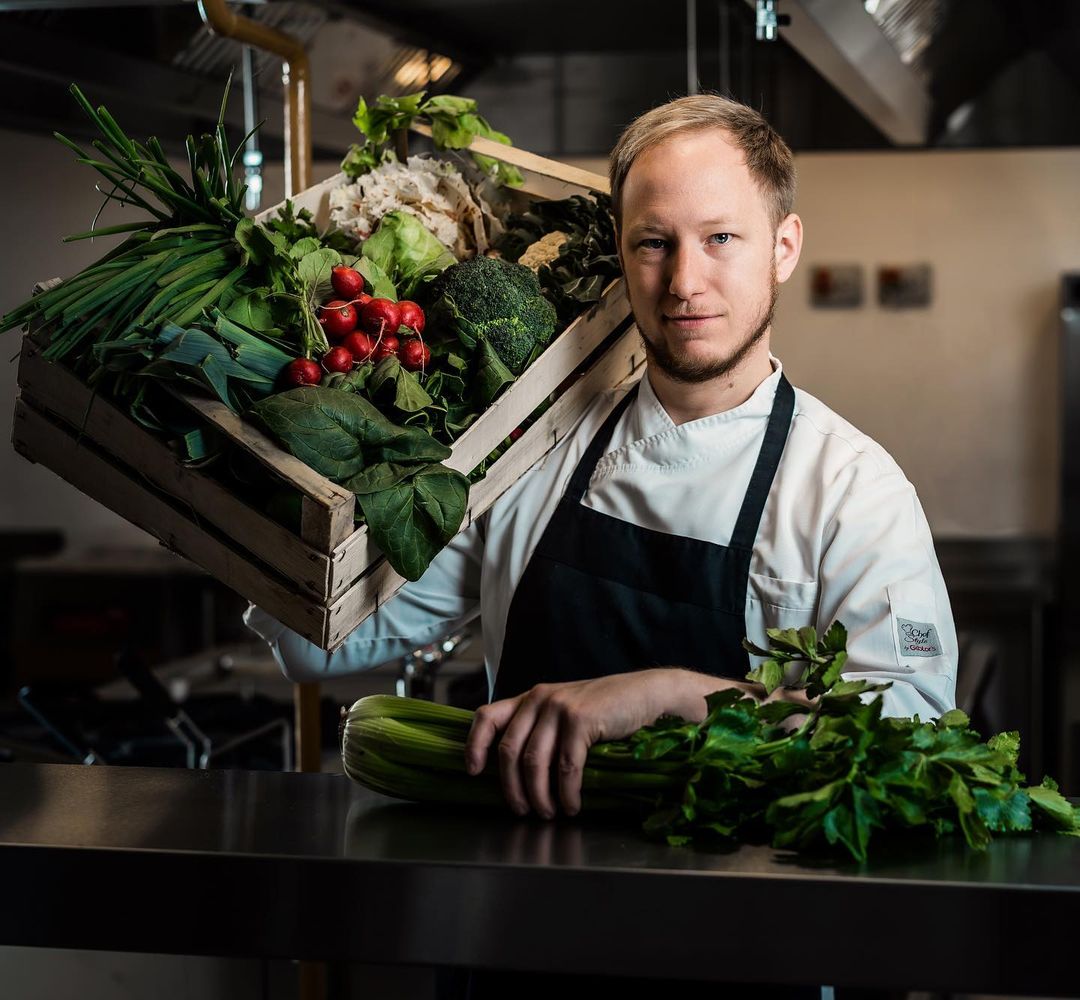 As ever authenticity is king, so genuine heartfelt operators who do the right thing by their people, their product and their community are set up to thrive.
There is however no escaping the inflationary pressures of the current economic climate – profitability, especially for small and medium sized enterprises who don't have economies of scale to lean on, is elusive at best.
There are also seemingly insurmountable challenges when it comes to recruitment of talent- with so many young people viewing the industry as being too much hard work for too little reward. There are ways to overcome this of course and we have seen amazing success stories across our business. In the UK for example, the team at Hilton Park Lane is creating a fresh pipeline of talent by offering disadvantaged 18 – 24 year olds a life-changing opportunity for an exciting career in hospitality. In recognition of these efforts, Peter Avis, general manager at Galvin at Windows and 10 Degrees at Hilton Park Lane was just awarded Her Majesty's Platinum Jubilee Medal and is placed within the Lords Seal of Excellence by order of the Lord Chamberlin. This 'token of the nation's thanks' was awarded to Peter in recognition of his outstanding contribution to the UK hospitality industry and the mentorship and education of young people in the industry.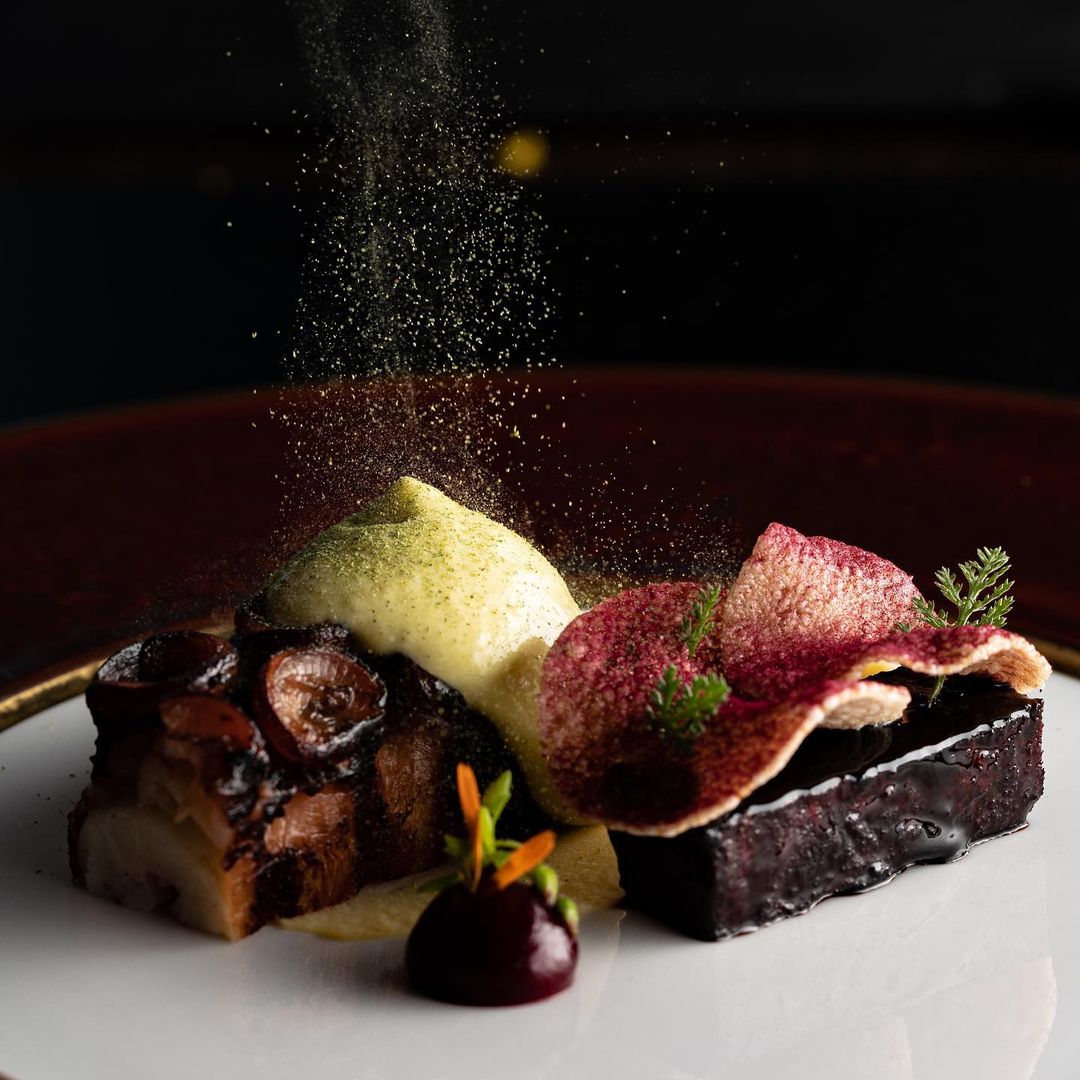 Which is the best piece of advice you have ever received?
 Some years ago, I inherited a disaster zone of a region in a company restructure. I felt like I was drowning in every aspect of the business – it was a constant firefight and I honestly thought I was going under. My new boss arrived and was incredibly supportive. She sat, she listened and then she concluded:
'You are more than capable. All you need is a few good people around you and a plan."
I live by this.
As a leader I surround myself with top talent and then let them shine. My role is to have a clear plan underpinned by a well thought out strategy – then through creating a purpose-led culture of support, encouragement and recognition watch them flourish and watch the results come in. Occasionally I have to step in, but I firmly agree with Steve Jobs – don't hire clever people and then tell them what to do.
At work, which is your most challenging activity and why?
 I have always naturally gravitated towards challenging environments, preferring to view each hurdle as an opportunity. Hilton is a juggernaut, the sheer scale of the operation and the enormity of the task at hand can often present as a challenge, but like any tenacious and resilient self -starter, I simply role my sleeves up and devise a plan – which is normally born of ruthless prioritization and the desire to do the right thing. Eventually the ball starts rolling and then it moves very quickly… and there is no stopping it.