The energies now a really strong with the Super moon being closer to the earth and with the lunar eclipse occurring on May 26th. Many of you must be feeling it intensely in your personal lives and we will see it unfolding globally with different events unfolding in different countries.
*The energies want us to learn patience, because we will experience blockages, obstacles, delays in getting work done either in our lives or from the government or people in power, like people around us being difficult.
*Be aware of what feelings come to the surface, like, what are you afraid of? where are you holding yourself back? where are you putting boundaries around your life  that are preventing you from moving forward? and if you're conscious, if you're acting with higher consciousness and awareness and you can observe yourself,  these emotions, these behaviors and these patterns then you can actually start to  change to bring about a different momentum in life.
It's the perfect time to release, what no longer serves us, to let it go, as things are coming to a culmination of some kind. It is a kind of reboot, the more we can let go, the more we jump forwards individually & collectively in our destiny.
*Every thought, work and energy that we are creating, will manifest for us sooner or later. Become more aware of your dreams (your daydreams too) and use this time to get into those altered states, to meditate more, sit in nature, listen to sacred music, paint, write poetry, creative writing, do candle gazing, do pranayama, any of those things, get out of the head, of your day today routine. If you can use this time spiritually or creatively, this can be exquisite and really shift you over next two years to something much more mystical.
*The energies between 26th May & 10th of June are very powerful, use it to your advantage to manifest, what you want in the future.
*A lot of legal cases are happening across the world right now, that may be coming to some fruition.
*This period will be unstable with the shedding of the old belief systems, destabilizing the foundations of what we known till now. For many, their belief systems may be shattered big time.
*Energies will help us feel more psychic, intuitive & tuned in. Use this to your advantage and go inward. The energies are also associated with growth, recognition, opportunities, rewards. Make the most of it, be positive and work hard and work smart.
*Take care of Health issues.
*Work that was stagnant for a while will be back on track.
*Do not take hasty decisions.
*There may be issues in relationships due to mood swings and emotional issues. *Keep a watch on your expenses.
*There could be some seismic activities.
RAT -people born in the years 1924, 1936, 1948, 1960,1972, 1984, 1996, 2008, 2020
Ayushmann Khurrana, Rajkummar Rao, Gulzar, John Abraham, Govinda, Hema Malini, Raj Kapoor, Jaya Bachchan, Arjun Rampal, Mandira Bedi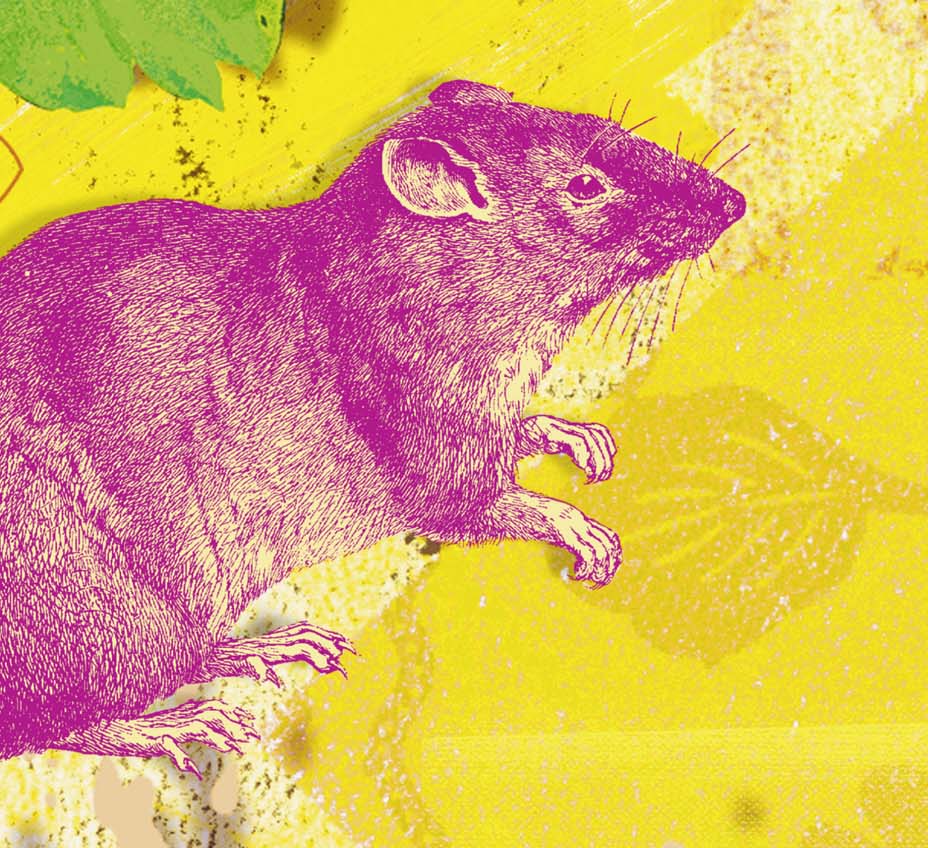 This fortnight will bring auspicious results. You will be fast and energetic. You will carry out tasks efficiently. There may get financial benefits. Your work will be appreciated and praised. Do not postpone any assignments. If you are in business, there may be business-related travel. Those working in the government sector will attain success in their field. There could be a promotion. There will be some good moments in family life. Positive changes may happen. Married couples may sort out differences. Health may be precarious. Those above 50 may have joint pains. Eat a balanced diet food.
OX – people born in the years 1925, 1937, 1949, 1961, 1973, 1985, 1997, 2009, 2021
Hrithik Roshan, Sidharth Malhotra, Aishwarya Rai Bachchan, Deepika Padukone, Ranveer Singh, Guru Dutt, Malaika Arora, Jacqueline Fernandez, Sonu Nigam, Janhvi Kapoor, Navya Naveli Nanda
There will be mixed results. If you need a promotion or are searching for a better job, you will have to show your potential, work smart. Avoid getting involved in office politics. Proper planning will help you prevent unnecessary expenses.
Maintain smooth communication with everyone and do not resort to any kind of exaggeration while talking. You will enjoy a good rapport with elders at home and your seniors at work. Stay alert when it comes to court or legal matters. You may attend religious functions & you will also receive love and support from your family. Do regular exercise to keep yourself fit.
TIGER – people born in the years 1926, 1938, 1950, 1962, 1974, 1986, 1998, 2010
Sonali Bendre, Shabana Azmi, Tabu, Kojal Devgan, Karisma Kapoor, Jaya Prada, Raveena Tandon, Twinkle Khanna, Preity Zinta
Finances will remain steady. Your work life will improve, but be careful about money matters and health. Hard work will get you good results. There may be more responsibilities. You have to be patient. Good deeds done in the past will yield results. Invest money only after talking to those with experience. There may be problems in your love life. There may be a quarrels and temporary separation. You will have to work on yourself.  If you are single, you may spend money on partying & having a good time with friends. If you are on medication, take your medicines on time and get good sleep. You may suffer from problems related to the throat or mouth.
 Rabbit
RABBIT – people born in the years 1927, 1939, 1951, 1963, 1975, 1987, 1999, 2011
Kangana Ranaut, Shanaya Kapoor Sanjay Leela Bhansali, Zeenat Aman, Genelia D'Souza, Shilpa Shetty, Varun Dhawan, Sonakshi Sinha, Shradha Kapoor, Sushmita Sen, Sridevi
You will experience success in your field of work. There is also a chance for promotions, or, there may be better employment opportunities. Avoid getting into partnerships. If already in a business partnership, maintain vigil against deceit. There will be benefits of various kinds. Hard work will return sweet benefits. You will have good opportunities to accumulate wealth. While profits will rise, expenses will decrease. You will take good care of your family and meet their needs. However, refrain from being too lavish. If you are married, make financial plans together.
DRAGON – people born in the years 1928, 1940, 1952, 1964, 1976, 1988, 2000, 2012
Suhana khan, Anushka Sharma, Vicky Kaushal, Parineeti Chopra, Nargis, Richa Chadda, Ameesha Patel, Yami Gautam
There is a chance of promotion also. Those in charge will be happy with your effort.
Business will bring profits. Proper planning will help you save money. Invest back some of the profits you gain. Be polite with colleagues & juniors. This may bring you profits and new contacts. Finances may be strong but could be some unexpected expenses. Any past tussle with a partner or partners may be resolved. There may be profits, and good planning will keep expenses down. Take help from elders or your spouse. Do not be shy about expressing your feelings. You will try to improve conditions in family life.
SNAKE – people born in the years 1929, 1941, 1953, 1965, 1977, 1989, 2001, 2013,
Shahrukh Khan, Salman Khan, Aamir Khan, Bhumi Pednekar, Sunil Dutt, Rekha, Gayatri Joshi,
You will experience mixed results. Maintain good communication with colleagues. You will make good economic progress. Those doing business may experience growth. Be careful while talking to elders. Sharing work-related problems with elders may help. Relationship-wise everything would be stable, but do keep anger under control. There may be an increase in income. You will be able to pay all your bills. But then, there may be a sudden rise in expenditure. Maintain distance from people you do not trust. Do not spend money which you have saved for another occasion.
HORSE – people born in the years 1930, 1942, 1954, 1966, 1978, 1990, 2002, 2014,
Kartik Aaryan, Kriti Sanon, Tiger Shroff, Paresh Rawal, Rani Mukerji, Irrfan Khan, Amitabh Bachchan, Vidya Balan, Rajesh Khanna, Bipasha Basu, Kirron Kher, Soha Ali Khan,
There may be several ups and downs in your field of work. You may show over confidence, leading to discontent among colleagues. If in business, you may want to upgrade to current technologies and techniques to achieve better results. Excess work may bother you. Repay your debts even if they may upset your financial balance. You will be mentally at peace. The situation will gradually improve on its own. Do not be disrespectful towards anyone. There will be good communication and faith between family members. You will support your spouse and parents in doing household activities. You may feel more attachment towards your mother. Spending money on social activities will gain you reputation and mental satisfaction.
Sheep – people born in the years 1931, 1943, 1955, 1967, 1979, 1991, 2003, 2015
Madhuri Dixit, Akshay Kumar, Juhi Chawla, Shamita Shetty, Meena Kumari, Konkona Sen Sharma
There may be a sudden and big growth in income, especially if you are an entrepreneur, but small mistakes may cost big, be vigilant. Family life will remain mixed. There may be problems in love life. Differences may crop up, and there may be quarrels. If you remain fair and understanding, the situation will improve. Your health needs special care. You may receive cooperation from family and friends. Your income will see a rise, and you will be able to reign in unnecessary expenses. Do not be lax about your health. Consult a doctor even if the problem seems small or trivial.
MONKEY – people born in the years 1932, 1944, 1956, 1968, 1980, 1992, 2004, 2016
Kareena Kapoor Khan, Amrita Singh, Kiara Advani, Disha Patni, Janhvi Kapoor, Sanya Malhotra, Dimple Kapadia, Amrita Arora Ladak, Neha Dhupia
There will be many auspicious results. Good phase to accumulate some wealth. Hard work will bring great benefits. Your income may rise. You will do well in the field of education. Business may grow, prospects of expansion may arise, income may come from various sources. Being associated with the government sector will bring benefits. Do regular exercise and avoid eating fatty food. There may be conflict within the family. There may be arguments over rights and possessions. Resolve issues as quickly as possible. Let elders in the family take care of the situation. This will bring balance to your family.
ROOSTER – people born in the years 1933, 1945, 1957, 1969, 1981, 1993, 2005, 2017  
Shahid Kapoor, Alia bhat, Ajay Devgn, Jackie Shroff, Mallika Sherawat, Sunny Leone, Kapil Sharma, Manish Paul, Neetu Singh, Mahendra Singh Dhoni, Anoushka Shankar
You will attain success in your work field. Your seniors & colleagues will appreciate your work. If you are an entrepreneur, make sure to keep your staff happy, so you are less likely to be cheated. You will have to work hard to maintain your professional standard. You may get promoted. Do not get involved in anything which can land you in legal trouble. Do not make hasty decisions. If you are in love, you may go through some testing times. There may be health-related issues like eye disorders, lack of sleep. Elders especially have to take good care of their health. Take plenty of fluids.
 DOG – people born in the years 1934, 1946, 1958, 1970, 1982, 1994, 2006, 2018
Ranbir Kapoor, Priyanka Chopra, Saif Ali Khan, Boman Irani, Dilip Kumar, Karan Singh Grover
Do not be overconfident. This will lead to mistakes. There may be unnecessary expenses. Or, there may be decreased income. Maintain good communication and engage in conversations to smoothen out differences with family, look out for each other. Keep your cool and maintain good flow in words. Take matters in hand if needed and act maturely. Health troubles are likely. Maintain a good daily routine and a healthy diet. Avoid eating from outside, it may give stomach problems. Proper exercise is necessary. Morning walks will do you good. Pay attention to your daily routine, and go for a change if scenery if required.
PIG – people born in the years 1935, 1947, 1959, 1971, 1983, 1995, 2007, 2019,
Katrina Kaif, Sara Ali Khan, Tara Sutaria, Ishaan Khatter, Kunal Khemu, Yo Yo Honey Singh, Dharmendra, Anil Kapoor, Ramesh Sippy, Sanjay Dutt, Kalki Koechlin
If you have been looking for a better job, chances are you may get one. There may be work-related travel. Those in business may gain new contacts. You may also be able to expand your business or lay the groundwork for it. However, make sure you consult someone with experience before making a decision. There may be a transfer at work. It may catch you off guard. This may bode well for you. If married, this period will bring you happiness. You will be devoted to your spouse, who will be equally devoted to you. Any past differences may be smoothed out. Sharing worries with your spouse may help. Indulge in meditation & some physical exercises.