New Moon is about New Beginnings. This New Moon encourages you to be creative and romantic. Use this new moon to your advantage to let go of anger and guilt as you release yourself from the pain you've been holding. But before you can release this pain, you must first surrender to the process of actually feeling it. Make sure your thoughts, words, and actions are aligned with all that you desire. You possess an enormous amount of potential. You can do anything with your life. The pothole that stops you from going further is your mind. To achieve anything, you need to set a particular goal and illuminate a burning desire. To condition your mind positively you need to understand
What problems are you facing in your daily life &, is it due to past memories?
What's your purpose to let go of the past and move on?
What life changes do you want from now on?
Following this strategy will give you a clear idea of why you need to let go of your past. Likewise, it will keep you motivated. Even if you feel it hard to overcome your past, this clear idea will retain you on the track and you can stay focused.
Make an intention and a plan that aligns with your deepest hopes and dreams.
This fortnight you will experience excellent energies but it's not going to be a giant pile of money falling from the Sky or the opportunity you've been waiting for, to knock on your door.
Energies indicate that you might be caught in a bit of war between your material side and spiritual side. This is a really beautiful energy to connect with deeper or more expansive forms of spirituality where a lot of powerful new opportunities will come your way in a very synchronistic, very flowy, very magical sorts of circumstances to present you with those opportunities that you have the ability to take hold of. This is an important time to dive deep into spiritual knowledge spiritual exploration, for taking advantage of your ambitions, expanding on your goals, this is going to be a time where you're going to be feeling really lit up, its expanding your vitality or life force energy the things that we truly need want and desire to create success or feel successful and so that's a wonderful energy.
If you happen to work in any areas that are related to writing, speaking, learning and written words, structuring things, if you work in realms that have to do with administration or business affairs, government politics, long term finance, all these will flourish under this particular energy. Especially any sort of creative field of art like films, photography, paintings, you'll start to see a little bit more of that, as we dip in to this energy for the next 2 ½ months. And that's something that will expand even more so, into next year (2022).
You might be tempted to spend some money on a new gadget or a new apps maybe some sort of new technology, courses, books, education. Do be careful with expenses though, because money might come easy & go easier too.
Any significant conversations or interactions with new friends or mentors can significantly change the course of our lives under this energy.
Whatever activities you undertake on the 11th of May, whether to do with your work or your relationships with bosses and authority figures, to do with generating positive social status for yourself in the world, take a good look what are you doing what activities are you undertaking, because it will have far reaching ripple effects for your future. If you are going to manipulate in order to generate career success and worldly achievements for yourself, you'll reap the karma for sooner or later. On the flipside if you are undertaking worldly activities or seeking worldly achievements with the purpose of love with the purpose of creating more beauty and harmony in the world with an idea of generating more beauty or anything that is good, treating people with love and generosity and kindness, you know a heart space that is positive and beautiful then you're going to generate positive beautiful karma, rewards & lots of power for yourself.
So be very conscious and aware
RAT -people born in the years 1924, 1936, 1948, 1960,1972, 1984, 1996, 2008, 2020
Ayushmann Khurrana, Rajkummar Rao, Gulzar, John Abraham, Govinda, Hema Malini, Raj Kapoor, Jaya Bachchan, Arjun Rampal, Mandira Bedi
Set intentions now regarding your long-term goals. You may also encounter major power struggles if you're not careful. There is so much to do with simply not enough time. This can cause you to get flustered. You may experience passionate love and extreme jealousy. You can relate to people and face problems head on, if you are more relaxed and calmer. You may get opportunities to take a break. Do whatever makes you feel happier in the long run. Expect some peace and quiet from the usual rigors of life.
OX – people born in the years 1925, 1937, 1949, 1961, 1973, 1985, 1997, 2009, 2021
Hrithik Roshan, Sidharth Malhotra, Aishwarya Rai Bachchan, Deepika Padukone, Ranveer Singh, Guru Dutt, Malaika Arora, Jacqueline Fernandez, Sonu Nigam, Janhvi Kapoor, Navya Naveli Nanda
Regulate your energy. You may not feel very happy in your career or be tempted to ditch your responsibilities and pursue your passions. Keep your temper in check and refrain from reacting too quickly when something happens to upset you. You may have been a little unsettled and uneasy about events in and around your home life, you need to start to be a bit more assertive and demand that people change, don't be dragged down by their demands & criticism. Keep important documents safely. You could receive a surprise or two later this fortnight.
TIGER – people born in the years 1926, 1938, 1950, 1962, 1974, 1986, 1998, 2010
Sonali Bendre, Shabana Azmi, Tabu, Kojal Devgan, Karisma Kapoor, Jaya Prada, Raveena Tandon, Twinkle Khanna, Preity Zinta
Streamline and simplify. Try to take advantage of the moment. You need to be more diplomatic & understand others. You will feel the need to receive more evidence of love, to spend more time with your loved ones. Get rid of unimportant or difficult things. Choose your friends wisely. You may need to call on a friend from time to time to discuss sensitive matters who can be a shoulder to cry on, in your time of need. If single, best to not get involved in a new relationship. Casual dating is fine but keep things light for now.
RABBIT – people born in the years 1927, 1939, 1951, 1963, 1975, 1987, 1999, 2011
Kangana Ranaut, Shanaya Kapoor Sanjay Leela Bhansali, Zeenat Aman, Genelia D'Souza, Shilpa Shetty, Varun Dhawan, Sonakshi Sinha, Shradha Kapoor, Sushmita Sen, Sridevi
You may feel strongest around health and wellbeing & in your communications. It may feel like an unsatisfying career, but take the time to think through your options before you act. Your partner, family and work colleagues all have issues that you can address and work out. Be wary of what you say to people and how you approach them. You may not be aware of your actions, however there may be consequences. The humbler you are, the more you stand to gain!
DRAGON – people born in the years 1928, 1940, 1952, 1964, 1976, 1988, 2000, 2012
Suhana khan, Anushka Sharma, Vicky Kaushal, Parineeti Chopra, Nargis, Richa Chadda, Ameesha Patel, Yami Gautam
Capitalize on the good fortune of the month. Assemble a team, you could attract an opportunity to join forces with a new group or launch a collaborative project. New initiatives will get you excited to make a fresh start. Stress levels may spike as well, as you may take on more than you can chew. Expect some highs and lows with friends and family, you need to calm down and think things through. Avoid taking risks, whether monetary, physical, or emotional. Take care of health.
SNAKE – people born in the years 1929, 1941, 1953, 1965, 1977, 1989, 2001, 2013,
Shahrukh Khan, Salman Khan, Aamir Khan, Bhumi Pednekar, Sunil Dutt, Rekha, Gayatri Joshi
Not a good time to start new ventures, sign new deals, or make important life-changing decisions. Best to lie low and maintain a status quo. Wait till the month is over. Although there are many opportunities to tap, you need to pace yourself, or you may just not be able to physically and mentally cope. It may take some time to make others see your point of view, but don't give up, you will be able to turn things to your own advantage soon enough. Don't get impulsive, you could sabotage your good name.
HORSE – people born in the years 1930, 1942, 1954, 1966, 1978, 1990, 2002, 2014,
Kartik Aaryan, Kriti Sanon, Tiger Shroff, Paresh Rawal, Rani Mukerji, Irrfan Khan, Amitabh Bachchan, Vidya Balan, Rajesh Khanna, Bipasha Basu, Kirron Kher, Soha Ali Khan,
Not a very god phase. Your energy levels may nosedive, and when tired, you are prone to making careless mistakes. Try to get enough sleep. You may have a moment of doubt or uncertainty. Working with others in a team, will help to lighten your workload and help you focus on the things that matter. You may want to settle an old score. In your relationships at work be more tactful. Do not be too trusting of people around you as they may harbor hidden agendas. You could have to face resistance at various levels.
Sheep – people born in the years 1931, 1943, 1955, 1967, 1979, 1991, 2003, 2015
Madhuri Dixit, Akshay Kumar, Juhi Chawla, Shamita Shetty, Meena Kumari, Konkona Sen Sharma
For everything you want to accomplish, make the necessary efforts. What do you want to conquer, or have you been procrastinating? You should conquer dependency & negative attachments. Many issues may come to the fore. This is not the time to be overly brash or assertive or too honest either, or reveal all your feelings. There are some things best kept to yourself, stay guarded. Though wealth luck is good, unexpected expenses could also crop up.
MONKEY – people born in the years 1932, 1944, 1956, 1968, 1980, 1992, 2004, 2016
Kareena Kapoor Khan, Amrita Singh, Kiara Advani, Disha Patni, Janhvi Kapoor, Sanya Malhotra, Dimple Kapadia, Amrita Arora Ladak, Neha Dhupia
Relationship luck improves, others will enjoy your company too, and you will find it easy dealing with new people as you exude an energy that will make you look attractive. For singles, a great time as love is in the air! Take your time, don't move too quickly. Risky phase for those in stale marriages. If your marriage is important to you, pay more attention to your spouse. Communication with the right people will help you take the right decisions.
ROOSTER – people born in the years 1933, 1945, 1957, 1969, 1981, 1993, 2005, 2017  
Shahid Kapoor, Alia bhat, Ajay Devgn, Jackie Shroff, Mallika Sherawat, Sunny Leone, Kapil Sharma, Manish Paul, Neetu Singh, Mahendra Singh Dhoni, Anoushka Shankar
Look forward to a social fortnight! Do not react to office politics & gossip.
Find things you are passionate about that will drive you. Don't expect immediate success, but dig for what really makes you tick and when you find it, give it your all! This week looks unfavorable, there may be expenses or various material claims. Next week seems more stable & successful, you may receive great news. You could receive money or successful solution to issues related to some assets.
DOG – people born in the years 1934, 1946, 1958, 1970, 1982, 1994, 2006, 2018
Ranbir Kapoor, Priyanka Chopra, Saif Ali Khan, Boman Irani, Dilip Kumar, Karan Singh Grover
First week can be hectic, active but quite successful. Next week could bring good money & meetings of pleasant nature. You are likely to become more popular with the friends you already have. If you put your best foot forward in doing your tasks at work with your colleagues, then you will also be likely to become popular with your coworkers. Try to save money & reduce expenses. Cut corners wherever you can. Avoid getting involved in other people's problems this month.
PIG – people born in the years 1935, 1947, 1959, 1971, 1983, 1995, 2007, 2019,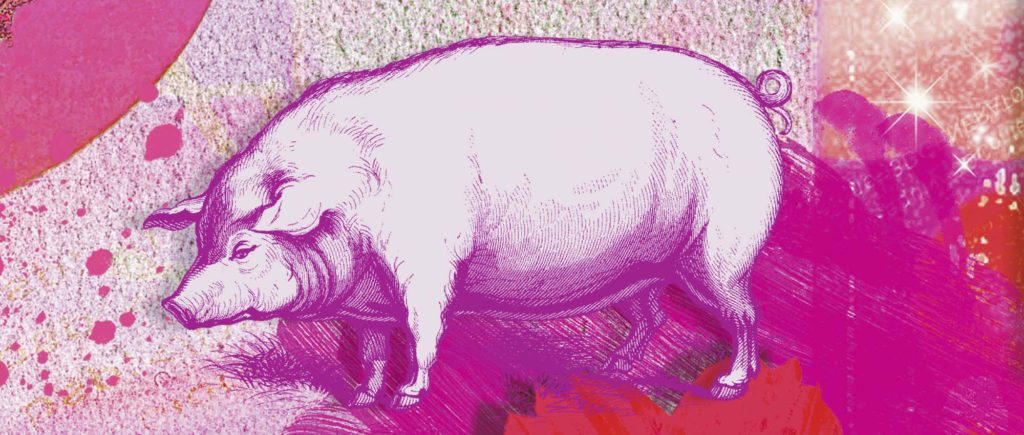 Montage of the Chinese year of the PigKatrina Kaif, Sara Ali Khan, Tara Sutaria, Ishaan Khatter, Kunal Khemu, Yo Yo Honey Singh, Dharmendra, Anil Kapoor, Ramesh Sippy, Sanjay Dutt, Kalki Koechlin
Interesting proposals in business or profession will make your week. Those of you seeking love will find it easily. Those looking to get married, this is an auspicious phase to do so. Where work is concerned, mentor luck could be in your favor. Many helpful people will be willing to help you. Don't turn them away. You may think you can do it yourself, but help from the right people will fast-track your route to success. Try to keep all close to you in good spirits.