Born and brought up in 'the lands of mystic poets (Bauls)', Birbhum, West Bengal, artist Nur Mahammad currently lives and continues his art practice in Delhi. He has obtained BFA (2009) and MFA (2011) in painting both at Visva Bharati University, Kala Bhavan, Santinitekan. Most of his works have a poignant voice, turning critical views towards social disparity, political ordeals and conflicts and cultural tensions. Collaterally, his artworks speak of hope, unity and humanity. Each image has a referential identity, cultural rhetoric and historical narration.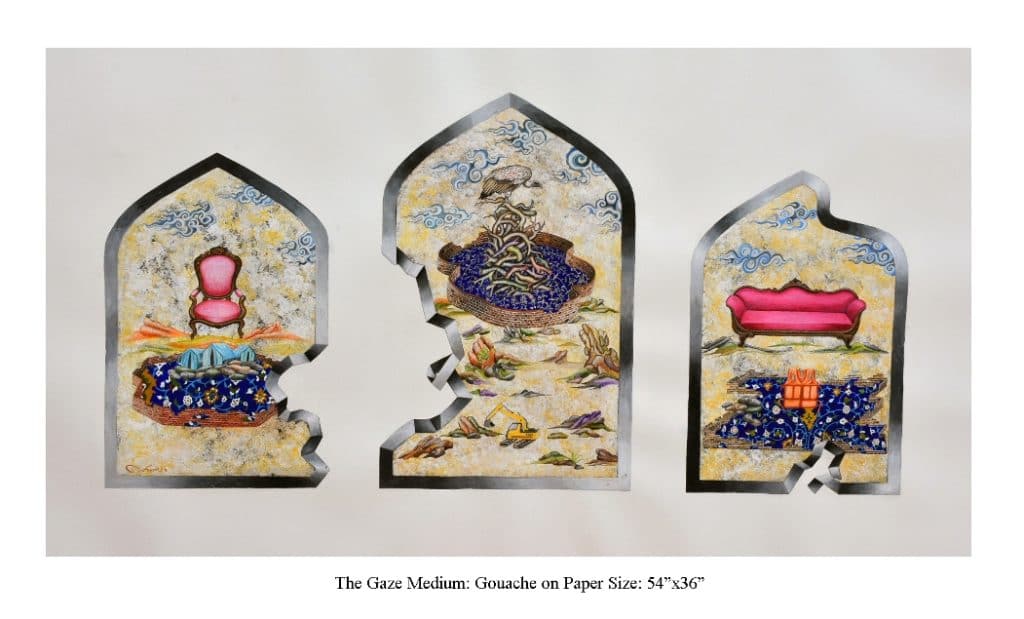 "In 2009, during my Santiniketan days, I had got the opportunity to work with the legendary master K.G. Subramanyan as an associate in the famous 'Black and White Mural' in Kala Bhavan campus. It was a remarkable episode of my art practice and a turning point indeed as I was influenced by the play of design and elements and that somehow rooted in my subconscious mind. After passing out from Santiniketan in 2011, when I shifted to Delhi, the richness and the intricacy of architecture and historical monuments of the capital and adjacent cities nurtured in me the quest to find my cultural root. Thus, the amalgamation of designs and elements has become a language of cultural identity of my works. I believe, in my oeuvres, while the thematic expression shows diverse cultural proscenia, the visual representation incorporates periodical references of the time," he says.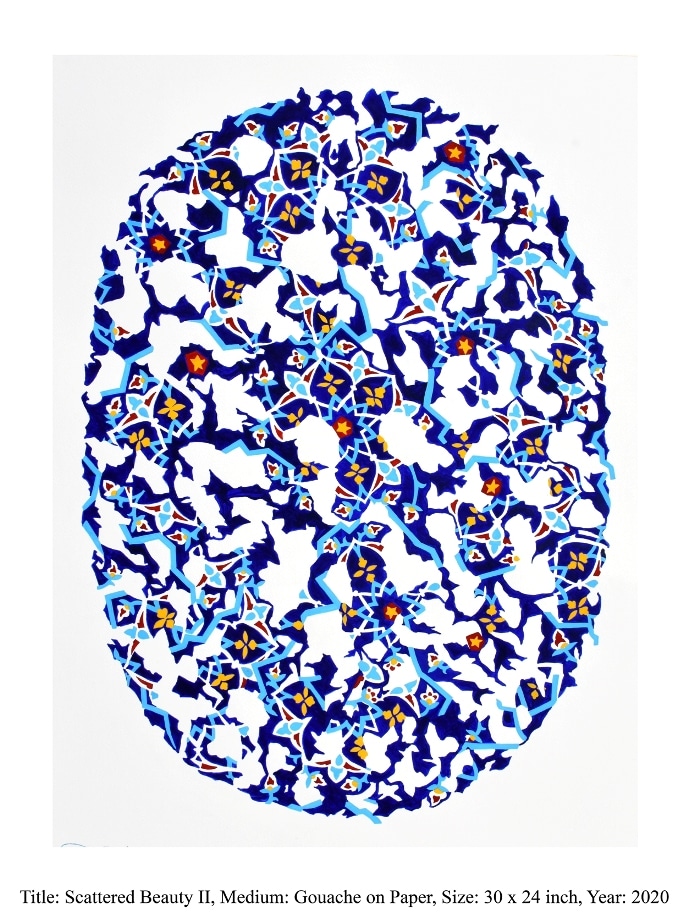 What's integral to the work of an artist?
An artist's work is preferably integrated with human experiences. The perspective of the art is not monolithic or uni-lineal, rather it expresses different views in the process of making art; nonetheless to say, since it's inception art has a pivotal part in the human evolution. Perhaps, this seems like a cliché, an artist should have the lingering conscientiousness to unearth the truth of society and simultaneously, to evoke a sense of hope of a world yet to come.
What art do you most identify with?
If you see my works in detail, you could find, I take references from various iconographic images, gestures and expressions from miniature paintings and Western art and even from digital and print media of the recent times. In a way I create a bridge between history and present. Hence, my works are not influenced by any particular artwork. Yet, those are the synthesis of Oriental and Western art in diverse aspects.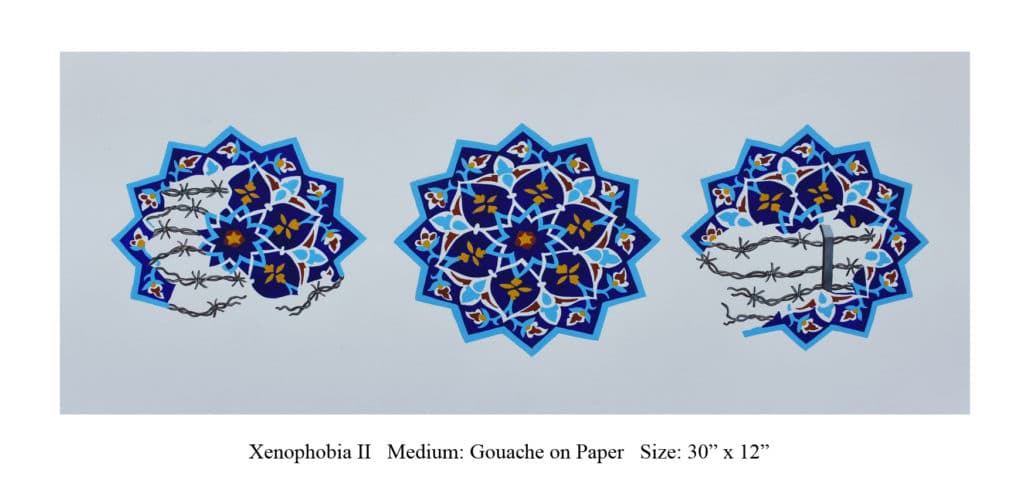 What's your favourite art work?
Could not say specifically, at least being an artist myself. I admire many artists.
What jobs have you done other than being an artist?
Beside being a practicing artist I am associated with the field of art education.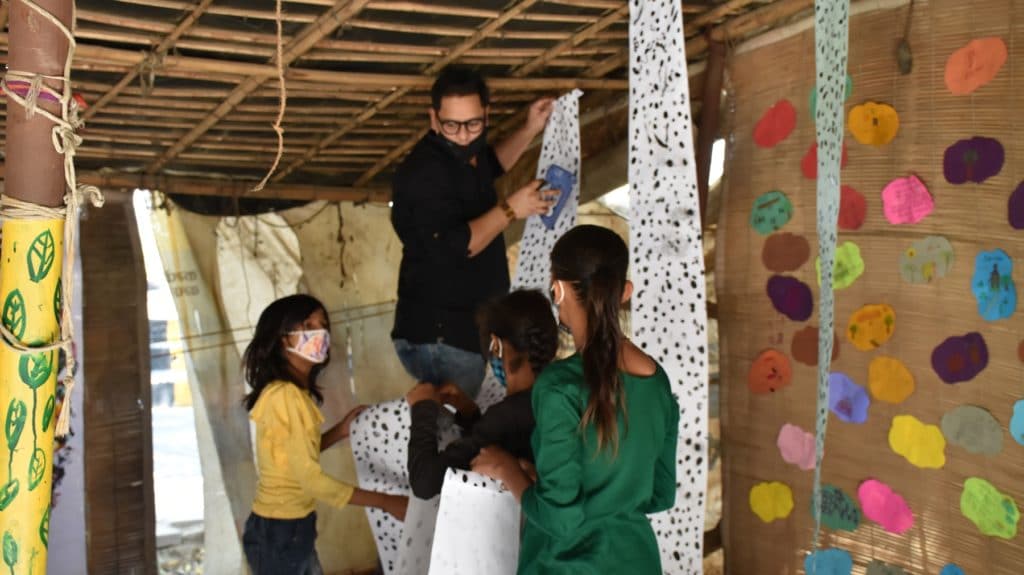 Why art?
I reckon, art in all it's silence could better narrate history than any human verse. It has a parallel existence with civilization and will remain even after the dooms day comes, even if the people vanish, representational elements fade away and even if there is no one to stand last.  Art, in any form, is a nexus between imagination and knowledge, a space for self affirmation and reflection and moreover, a resource that has no end. Hence, I have chosen the language of art as a mode of expression.
What is an artistic outlook on life?
My outlook on life is an 'ekphrasis' (a detailed description of an object).  'Beauty is truth, truth beauty, – that is all. While art could record the truth of time, paradoxically, it transcends the time and embraces the beauty of infinite.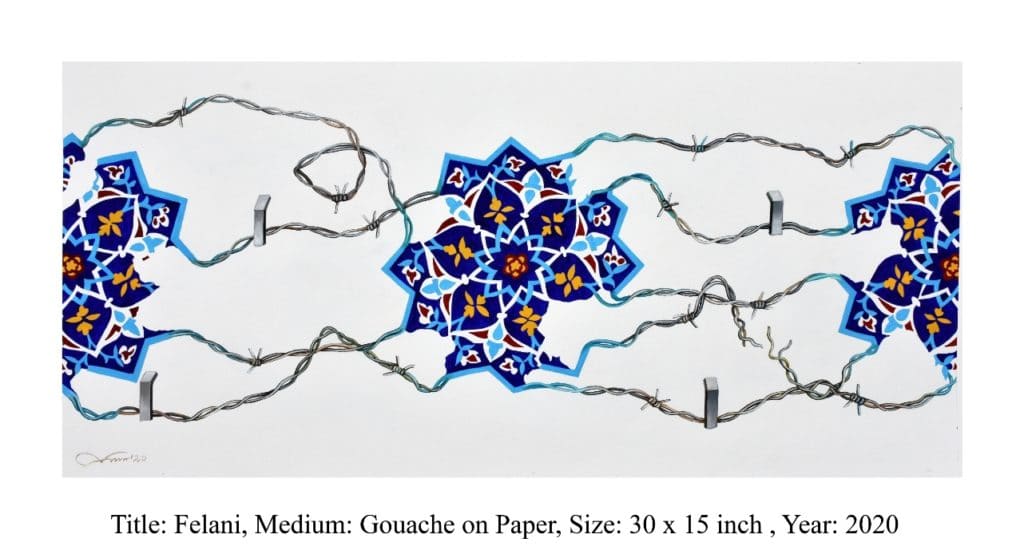 What memorable responses have you had to your work?
During Santiniketan days, once Jogen da (Jogen Choudhury) had visited my studio and said to me, 'You work all the time' and I replied, 'No, no. I don't work 24 hours. I only work in the morning and evening.' He had smiled and analyzed the meaning of his comment, 'I mean, you're involved with the surroundings so deeply and even, in your unconscious mind you keep working on your visual language. That is why you could even transform an unimportant object to the subject of your work.' Those words from the artist like Jogen Choudhury are of course a memorable remark on my work.
Secondly, the most memorable response I had got from Mani Da, (K.G. Subramanyan). He told, 'There are lots of veiled things dormant in a nutshell of your work that you would realize gradually in the way of your artistic journey.' I am still on this journey to come across that realization.

Is the artistic life lonely? What do you do to counteract it?
An artistic life has myriad layers. At one point you need to communicate with the outer world to attain the resources for your work, at the same time you need to be isolated from the world to create a space for yourself where realization transforms into expression and thus, a creation. I would say the journey of an artist is the way of manifestation.
What do you dislike about the art world?
I feel the art world has become more market-oriented in recent times and the definition of 'good art' and 'bad art' is decided by the market and the ways of seeing has also changed in certain aspects. Meanwhile, the true aesthetic of art is diminishing because of the fabricated conception. It demoralizes those artists who still follow the principles of true art, though not profoundly.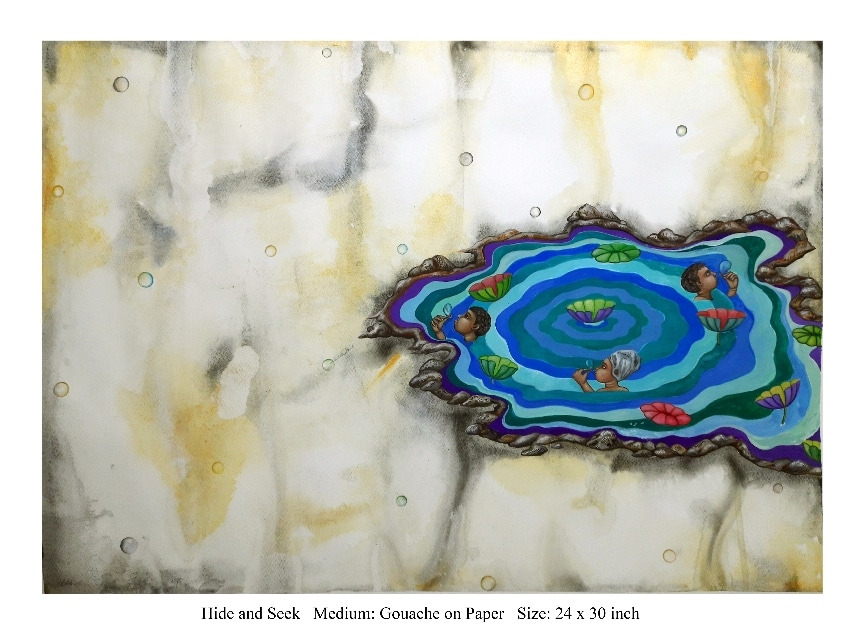 What do you dislike about your work?
I believe that the absence of the artist's presence in his work is necessary to release a liberal approach to the viewer to think, realize and interpret. So, there is no point of liking or disliking anything about my work.
Should art be funded?
Well, monetary support cannot be a constraint to the pure form of art. In fact, true expression of art is priceless. However, to some extent, funds could help the artist to experiment more freely and broadly.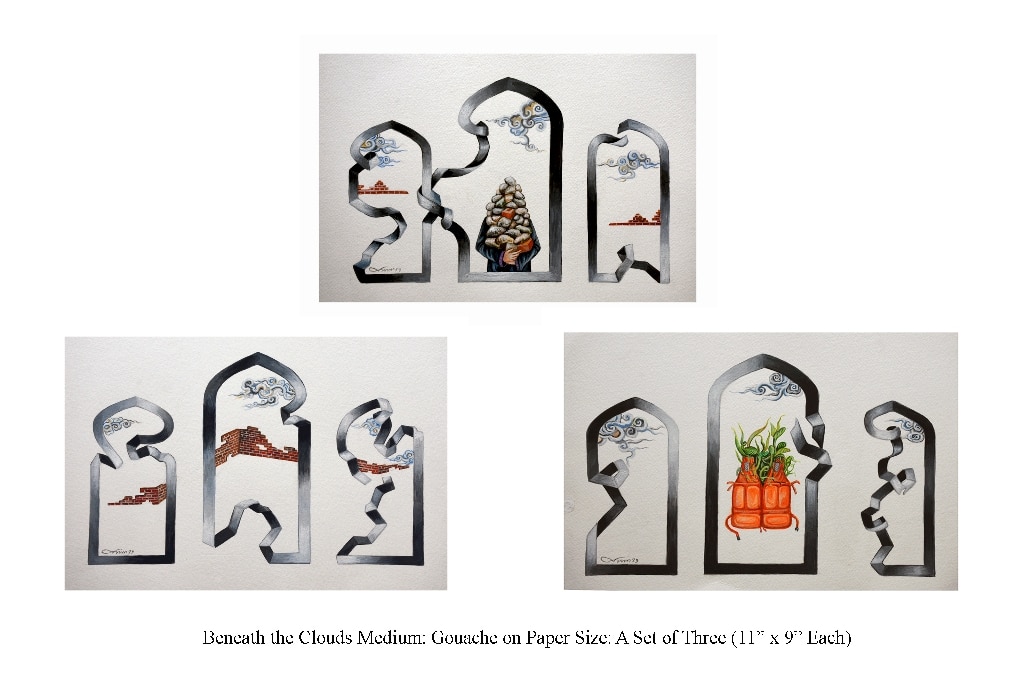 What role does art funding have?
To support to the artist's enthusiasm to experiment and explore more with multi-dimensional aspects or to help in long term projects. I also feel, to carry forward field research for art practice, sometimes art funding plays an important role.
What is your dream project?
To give my practice an interdisciplinary approach.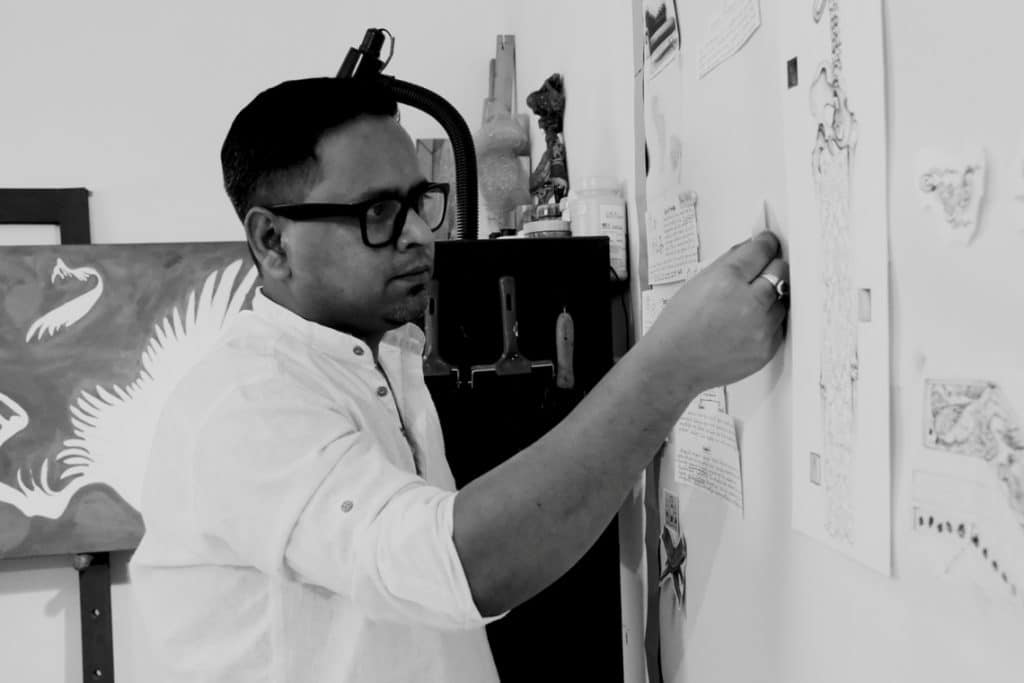 Name three artists you'd like to be compared to.
Every artwork is an outcome of individual expression. So, I cannot compare my work with any other artists, rather I find a source of inspiration from their works.
Favourite or most inspirational place?
A place filled with solitude, (could be anywhere).
What's the best piece of advice you've been given?
I love to communicate with different people. From their different experiences and philosophy of life I often learn.
Future plans?
Art is an integral part of my life; it is not merely a way of survival. So, there are no future plans as such.