Ravi Rai Cluster General Manager – Novotel Visakhapatnam Varun Beach, Novotel Vijaywada Varun & The Bheemili Resort brings with him an extensive experience of more than two decades in the Hospitality sector and has successfully held multiple key positions across India. His passion and outstanding performance over the years has been witnessed by renowned hospitality chains like IHG, Taj, Accor Group of Hotels and Hilton.  In his noteworthy career, Ravi has played a strategic role at senior positions entailing, driving strong business performances, developing financial and operational governance strategies and process analysis.
Ravi has a history of providing effective leadership with focus on total organizational coordination to effectively managing operations. During his successful tenure as Cluster General Manager – AP Region, he managed to achieve RGI Index of 234 in the year 2020-21 where all of his three properties are awarded – 'All Safe Certified' by Accor for managing the pandemic and also manage to give owners 40% GOP inspite of pandemic and lockdown. In his spare time, he likes to unwind by spending time with his family and listening to music.
What makes Novotel Vishakhapatnam Varun Beach stand out from other properties you've worked in?
Novotel Visakhapatnam Varun Beach stands as an epitome and landmark for Visakhapatnam city, a structure of gratification to those who are urbane. All 225 rooms overlook the Bay of Bengal giving a new-age experience from in-room dinning with a spectacular and panoramic view of the ocean to smart technological aids for the most comfortable stay competed with the taste of regional spirit alongside global experiences. Being touted as the finest business hotel in the city, Novotel Visakhapatnam offers carefully designed spaces to communicate and collaborate. Along with the many upscale amenities, the wellness center 'In balance' and the Infinity pool adds to the beauty to our beach-facing property.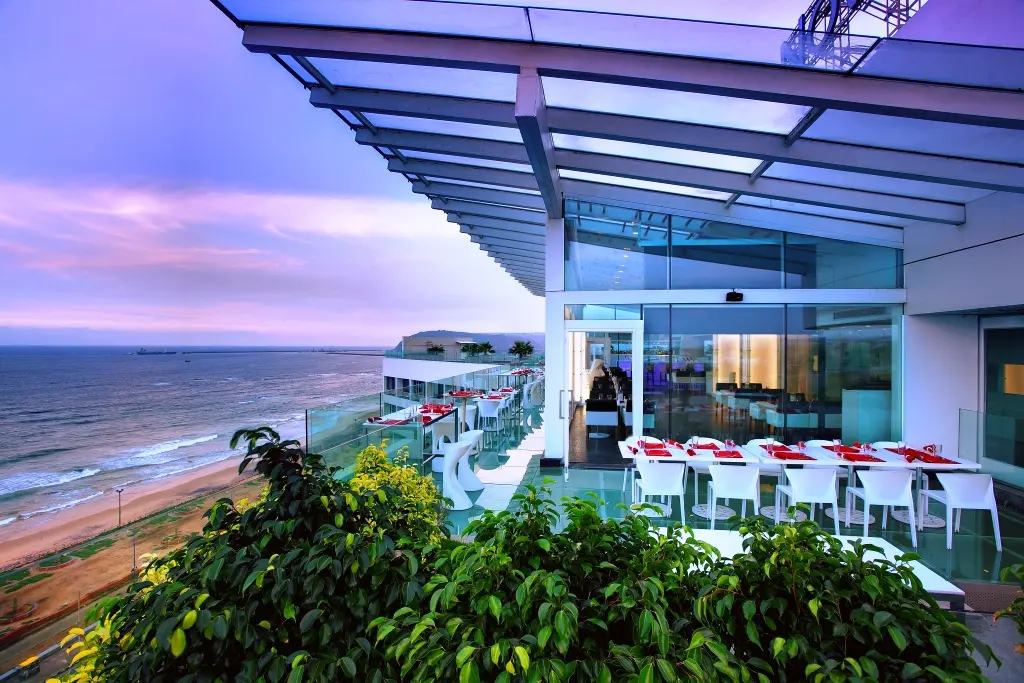 Who is your typical customer?
We have often witnessed the convergence of our Business Travelers into leisure travelers. Travelers come here with a big list of tourists spots to be visited – finally ending up staying in the hotel, watching mesmerizing views of the Bay of Bengal from their room. Guests especially love the beautiful evenings by our Infinity pool side which literally collides with the ocean.
Building the right team is crucial for a property's success. What are the key skills you look for when hiring new employees?
We believe in nurturing our employees with enthusiasm and motivation. Accor Group's success is built on strong human values. Our talent acquisition approach respects the ethical commitments established by our group, to ensure transparency, equity and respect, and the compliance with local legislation. Our T&C and Learning and Development team is strong enough to imbibe these values to all the team members. We involve all our employees in improving their working life. Thus when I am hiring I look at the attitude of the candidate. I always believe a person with the right attitude can overcome any challenge.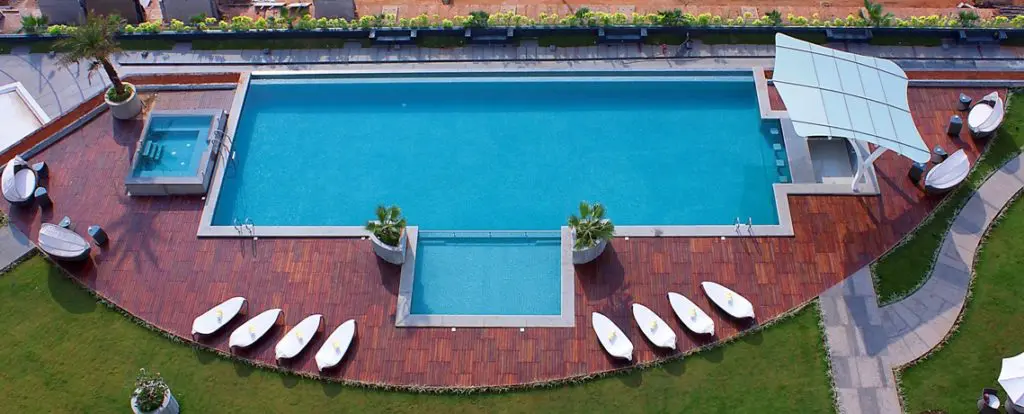 What is the one dish that guests have to try when at your hotel?
To mention one particular dish would be an injustice to our talented culinary team at the property.  Hence I would prefer to mention a couple of dishes which our guests can't miss and have to try in our hotel:
Bongulo chicken (chicken in bamboo), a traditional form of cooking with almost no oil and little spice, has become a popular dish which can be cooked in 15 minutes that too with simple bamboo and coal. Gongura mutton Sorrel leaves -mutton curry is a spicy curry with the distinctive taste of gongura or sorrel leaves. For vegetarian lovers we have podi idlis with gun powder, temper some mustard seeds and curry leaves in sesame oil, which gives additional flavour.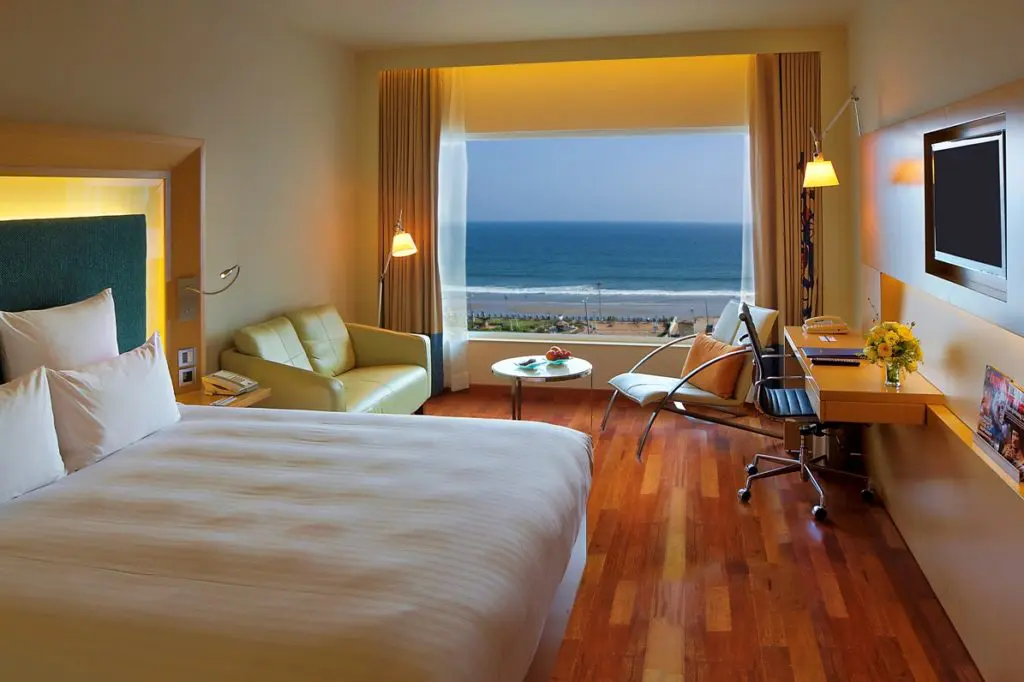 2020 was a challenging year for the hospitality industry. In your opinion, how will travel trends change in 2021?
Travelers are now adapting and accepting the forms of new normal which is a positive element for us to begin with. Currently, we are witnessing an upsurge in hotel bookings except unlike earlier times; safety and hygiene are now playing a vital role. Leisure is growing with an increased demand from local, inter-state travellers while corporates are moving slowly. With Visakhapatnam being a leisure destination, we are looking forward to keeping up the momentum in the coming months and gaining consumer confidence through our hygiene measures for a safe travel and stay experience. Further, all the three properties – Novotel Visakhapatnam Varun Beach, Novotel Vijayawada Varun and The Bheemli Resort Managed by Accor are ALL SAFE certified properties.
Was a career in hospitality something you always dreamt of?  What is your advice to aspiring hoteliers?          
 When I was in school, I made a list of everything I wanted my dream job to be.  I kept pursuing my love for travel, to take on adventures, indulge in bike racing and trekking till I finished my Degree from Pune University in Bachelor of Commerce. I was adamant about my choice and wanted to run a business.
Nevertheless i fell in love with augmented hospitality and Hotel Management.  I realized that being in the hospitality industry is something I have always aspired of – my dream to travel, create memories, build friendships, connecting with people where you go whilst remaining in a safe and nourishing environment could be fulfilled in this industry. From training and ending up at managing several positions, managing people, be with people, emotionally connected, is more satisfactory at the end of the day to me.  It is a pretty interesting and a pleasant domain, to get involved in.  The situation in the hotel industry does not remain just the same always. Every day you are facing a new challenge, new circumstances arise each day, – but this industry has taught me to overcome all the situations. I am still learning and love to learn and keep moving ahead.
My advice to aspiring hoteliers:  The hospitality industry allows you to develop yourself – professionally and as a person. Not only do you improve on the professional skills you already possess, but with time and commitment you learn from others due to the variety of colleagues, clients and situations that will put you to the test. Different skills are required for working in a hotel. These range from soft-skills such as organization, communicating or working in a team; to more technical competences such as serving, revenue management, accounting and facilities management. This is the only industry which always puts another person's needs and requirements ahead of your own- whilst keeping a smile on your face.