We are going through change, an awakening, into a new way of life with everything concerning with health, with healing, with how we treat one another turning around a 360 degree. Energies this fortnight may get you inclined to change, to form, to make new plans, to make you versatile, inquisitive, curious & inventive or you will be open to receiving new perspectives. Your clarity, investigative & analyzing skills will be heightened. You will be very receptive to divine inspiration & spirituality.There will be boundless opportunities in life, career and business for those who are willing to open their minds & doors. Be Patient.People in jobs will get good news in this month. Fears of different kinds like litigations, enemies and worries may bother you.
Relationships will get better & compassionate, as it's undergoing a major shift. This is a really highly stimulating creative energy & you will get a lot of opportunities to change your attitude towards your relationships, your finances, beauty, etc. This dynamic energy will help you express & guard you against drama in your relationships & help you enjoy it in a creative way.People with weak immunities and older people need to take care of their health.
Expect the unexpected in the coming months, where things will open up, you're going to see amazing things, controversies unfold. There could be a breakdown of something's that are not working and not progressing in personal life, economically & politically in the world. Some major & severe aeroplane accidents, earthquakes are anticipated. There could be cyber-attacks, breakdowns in communication, internet, electric appliances, electricity, political upheavals, financial market volatility, sudden shocks and surprises, economic volatility. There are chances of some threat to some World leaders or their Leadership.
Indulge in therapeutic creative activities like music, coloring, dance, playing an instrument, etc. Enjoy sitting in nature, walking bare feet on the grass, being in the sunlight & moonlight, feel the plants. Don't waste water. These are wild times that we're riding in. It's a time of heightened sensitivity, so tune into your intuition, what's your gut saying?? (Regarding a person or a situation). Listen to your inner voice, Trust it.
RAT -people born in the years 1924, 1936, 1948, 1960,1972, 1984, 1996, 2008, 2020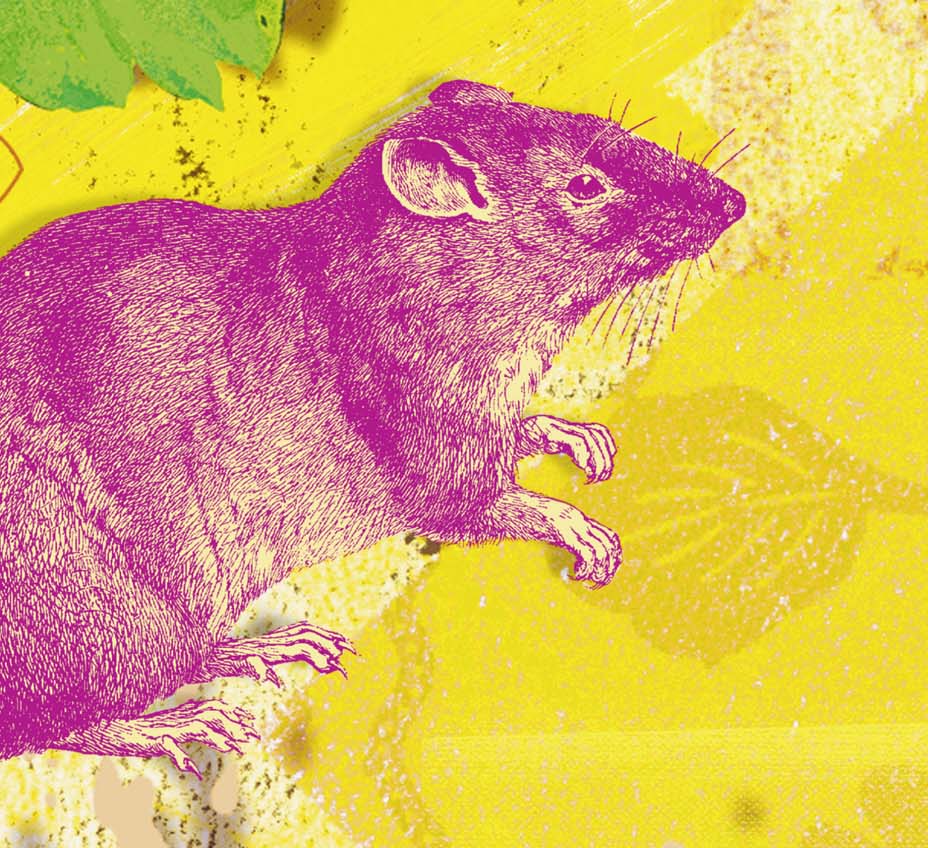 Ayushmann Khurrana, Rajkummar Rao, Gulzar, John Abraham, Govinda, Hema Malini, Raj Kapoor, Jaya Bachchan, Arjun Rampal, Mandira Bedi
Thoughts become things, so be sure to choose the good ones. In the weeks to come, you could find that frustrated ambitions tend to dampen your spirits. Don't make business decisions until after this week. Good leadership skills can help you reach goals, solve problems and communicate with people around you. If you maintain more flexibility at work, your team members may find it easy to adapt to change and take on multiple responsibilities. Married couples may face several challenges in their marital life, however, mutual understanding will help strengthen relationships.
OX – people born in the years 1925, 1937, 1949, 1961, 1973, 1985, 1997, 2009, 2021
Hrithik Roshan, Sidharth Malhotra, Aishwarya Rai Bachchan, Deepika Padukone, Ranveer Singh, Guru Dutt, Malaika Arora, Jacqueline Fernandez, Sonu Nigam, Janhvi Kapoor, Navya Naveli Nanda
In the first half of the week, your ambitions or business strategies can rub people the wrong way. Be sure to carry a white flag. Expect new assignments. At work you will be expected to set clear goals that align with key business objectives, and adjust your time & management accordingly. Track your progress towards goals and clearly communicate your achievements with your team. Consume healthy food to keep yourself fit. This will help you maintain good health and stay away from uneasiness. Parent's health condition might get you concerned. You will want to spend quality time with your life partner. You may want to take long trips or go on a pilgrimage journey.
TIGER – people born in the years 1926, 1938, 1950, 1962, 1974, 1986, 1998, 2010
Sonali Bendre, Shabana Azmi, Tabu, Kojal Devgan, Karisma Kapoor, Jaya Prada, Raveena Tandon, Twinkle Khanna, Preity Zinta
Although you are highly ambitious, you are also ethical. By sticking to the rules and honoring conventions, you can impress others with your loyalty in the week ahead. You will achieve great success in your field of work. Promotion or increment is a possibility. If in business be careful as you could get cheated. Do not make any investment or major financial decisions during this fortnight.
Save some money for a rainy day. Do not put all your eggs in one basket. Small tiffs could be a part & parcel of your relationships, handle them with calmness, do not react, respond.
RABBIT – people born in the years 1927, 1939, 1951, 1963, 1975, 1987, 1999, 2011
Kangana Ranaut, Shanaya Kapoor Sanjay Leela Bhansali, Zeenat Aman, Genelia D'Souza, Shilpa Shetty, Varun Dhawan, Sonakshi Sinha, Shradha Kapoor, Sushmita Sen, Sridevi
Ambitions could get the best of you. There seems no way to get done with work early during the first week. You have a powerful urge to form permanent relationships or show affection, but may find that business or work gets in the way of romance during the week. Put your thoughts on hold. You will gain success only after working hard and putting in more effort. Put the brakes on your temptations to spend on unnecessary things. Saving should be your mantra for the next few months. Try to avoid disputes and attract your partner in an energetic, positive & constructive manner.
DRAGON – people born in the years 1928, 1940, 1952, 1964, 1976, 1988, 2000, 2012
Suhana khan, Anushka Sharma, Vicky Kaushal, Parineeti Chopra, Nargis, Richa Chadda, Ameesha Patel, Yami Gautam
Shuffle the cards before you place the bet. Your chief thoughts vibrate with a frequency that automatically determines what happens in the upcoming fortnight. Your demeanor affects an outcome. You will get good results post this fortnight and business will flourish. Share everything and maintain good communication. By not picking sides, you will help solve things. Seek advice from those with experience. If there had been trouble paying the bills, things will ease out from now. You will perform your family responsibilities well. You will have a balanced and flourishing family life.
SNAKE – people born in the years 1929, 1941, 1953, 1965, 1977, 1989, 2001, 2013
Shahrukh Khan, Salman Khan, Aamir Khan, Bhumi Pednekar, Sunil Dutt, Rekha, Gayatri Joshi,
Live and learn. During conflicts or disagreements, stay calm and try to control emotions. Clear communication is important in these situations. Listen to what the other person says so you can understand both sides. Discuss the issue face-to-face rather than through emails or solving it on phones as it can trigger confusing and complicated interactions. Your body language must be positive too. Love and affection with spouse and children will give tremendous satisfaction & peace of mind. This will give you mental strength and help you make right decisions at work & in personal life.
HORSE – people born in the years 1930, 1942, 1954, 1966, 1978, 1990, 2002, 2014
Kartik Aaryan, Kriti Sanon, Tiger Shroff, Paresh Rawal, Rani Mukerji, Irrfan Khan, Amitabh Bachchan, Vidya Balan, Rajesh Khanna, Bipasha Basu, Kirron Kher, Soha Ali Khan,
A very constructive & productive time. Your ability to manage, clarify & understand is key to addressing challenging situations. You will have immense confidence, which will generate energy from within. This fortnight will prove to be very good for your profession, as your hard work will finally pay off. Your family life will be good, family members will treat you affectionately. You should also take some time off for yourself. If you are in a love relationship, then this month will provide a deep sense of togetherness.
Sheep – people born in the years 1931, 1943, 1955, 1967, 1979, 1991, 2003, 2015
Madhuri Dixit, Akshay Kumar, Juhi Chawla, Shamita Shetty, Meena Kumari, Konkona Sen Sharma
Get a lot for very little, in these weeks to come!! An information you receive will change the way you handle personal and professional matters. Refuse to let anyone put you in an awkward position. If you want something, say so, and if you don't, decline. To run successful meetings and projects, trust your team members & collaborate with others towards the common goal. Shopping expeditions or short trips will generate happy experiences and merry moods. Your life partner will remain devoted to you and your relationship will get better.
MONKEY – people born in the years 1932, 1944, 1956, 1968, 1980, 1992, 2004, 2016
Kareena Kapoor Khan, Amrita Singh, Kiara Advani, Disha Patni, Janhvi Kapoor, Sanya Malhotra, Dimple Kapadia, Amrita Arora Ladak, Neha Dhupia
Honesty in the workplace is key to building a strong team, that trusts each other. It is also a great way for your team members to build a reliable and professional reputation, which can build strong and lasting work relationships. Pay attention to patterns of work so you can understand the needs of the people you work with. Give positive feedback and use constructive criticism with your team or office colleagues to support them. Your business will flourish in spite of challenges. There will be no shortage of funds, certain expenditures may be unavoidable.
ROOSTER – people born in the years 1933, 1945, 1957, 1969, 1981, 1993, 2005, 2017  
Shahid Kapoor, Alia bhat, Ajay Devgn, Jackie Shroff, Mallika Sherawat, Sunny Leone, Kapil Sharma, Manish Paul, Neetu Singh, Mahendra Singh Dhoni, Anoushka Shankar
Head down the fast track. At work you will be expected to set clear goals that align with key business objectives, and adjust your time management accordingly. Track your progress towards goals and clearly communicate your achievements with your team. Consider what information your clients, coworkers or leaders may require and send it before they have to ask for it. You will not be able to give much time to your family. Try to improve your relationship with family members by sitting together and spending some quality time together.
DOG – people born in the years 1934, 1946, 1958, 1970, 1982, 1994, 2006, 2018
Ranbir Kapoor, Priyanka Chopra, Saif Ali Khan, Boman Irani, Dilip Kumar, Karan Singh Grover
Practice leadership outside of work with team-building exercises or by volunteering to lead nonprofit or fundraising efforts with organizations that you are passionate about. Take online on in-person leadership courses. In the office, listen to coworkers, give positive feedback and regularly recognize people for their contributions. Though you may face some stressful situations in relationships you will gradually overcome those challenges with your understanding and wisdom. This month will be good for couples in love, and they will give a lot of importance to each other in their relationship.
PIG – people born in the years 1935, 1947, 1959, 1971, 1983, 1995, 2007, 2019
Katrina Kaif, Sara Ali Khan, Tara Sutaria, Ishaan Khatter, Kunal Khemu, Yo Yo Honey Singh, Dharmendra, Anil Kapoor, Ramesh Sippy, Sanjay Dutt, Kalki Koechlin
You may believe you are living in the moment and that you are oblivious to distractions, but rethink before you take major decisions. There will be some ups and downs at your workplace, but you will be able to handle it very efficiently. Although your income will be stable, you will have to pay special attention to your financial situation, because you may spend on unnecessary things. Try to avoid overwork and give ample time for relaxation and spending time with your family. Indulge in Meditation to align with the energies.