A dynamic and passionate hotelier, Gorav Arora has 21 years of experience in the hospitality industry. As General Manager of Novotel Mumbai Juhu Beach for the past two and a half years, Gorav is spearheading the team to drive sales and profitability in the highly competitive Mumbai market. He is noted for his ability to resolve problems quickly and consistently achieve performance goals through strategic approach and initiative. In his current role, he is responsible for overseeing the hotel operations at the beach-facing Novotel Mumbai Juhu Beach.
Prior to moving to Mumbai, Gorav was the Resident Manager at Novotel Hyderabad Convention Centre (NHCC) and Hyderabad International Convention Centre (HICC). Previously, he was the Director of Sales and Marketing at this dual property and was responsible to lead the Convention, Corporate, MICE and Social business. He started his journey in hospitality with Hyatt Regency, Delhi and was with Trident, Hyderabad as Director of Sales. He has been associated with reputed hotel chains like The Oberoi Group, Hyatt and Accor. Apart from business, Gorav is passionate about reading. With unmatched credentials he is determined to lead, direct and manage Novotel Mumbai Juhu Beach on the path of unprecedented success.
 What makes Novotel Mumbai Juhu Beach stand out from other properties you've worked in?
Nestled amidst the shores of Juhu Beach overlooking the Arabian Sea, Novotel Mumbai Juhu Beach offers a perfect balance of nature and style with modern comfort. The incredible view of the Arabian Sea is a major highlight during any guests' stay with glimpses of the ocean being visible from almost any part of the hotel. Most of the rooms and suites offer an expansive coastline view of a breathtaking sunset. The meeting spaces offer warm, natural lighting against the beach-facing backdrop, adding a scenic aura to any event or wedding. The vicinity adds a positive vibe to the experience of staying at Novotel Mumbai Juhu Beach. Juhu is an upbeat, suburban area with a majority of residents, including the star-studded Bollywood fraternity and production and entertainment companies.
Who is your typical customer? 
With our location and view of the ocean being an advantage for us, we are currently seeing lots of families coming for staycations, weekend breaks and to celebrate special occasions. We are also seeing a lot of patrons who are opting for workations and day-cation packages where they can avail good internet facilities as well as take a break and soak in the scenic atmosphere. Recently, we have also opened our doors to our furry friends and the hotel is now welcoming pet dogs and cats. Celebrations and intimate family gatherings that were missed earlier during the year are now being celebrated on a small scale and we foresee this trend growing over the next couple of months as we move towards the phase of #BeginAgain. Novotel Mumbai Juhu Beach is accredited with ALLSAFE and the hotel strictly follows all stringent sanitary and safety measures. This gives our guests the assurance of a safe and comfortable visit.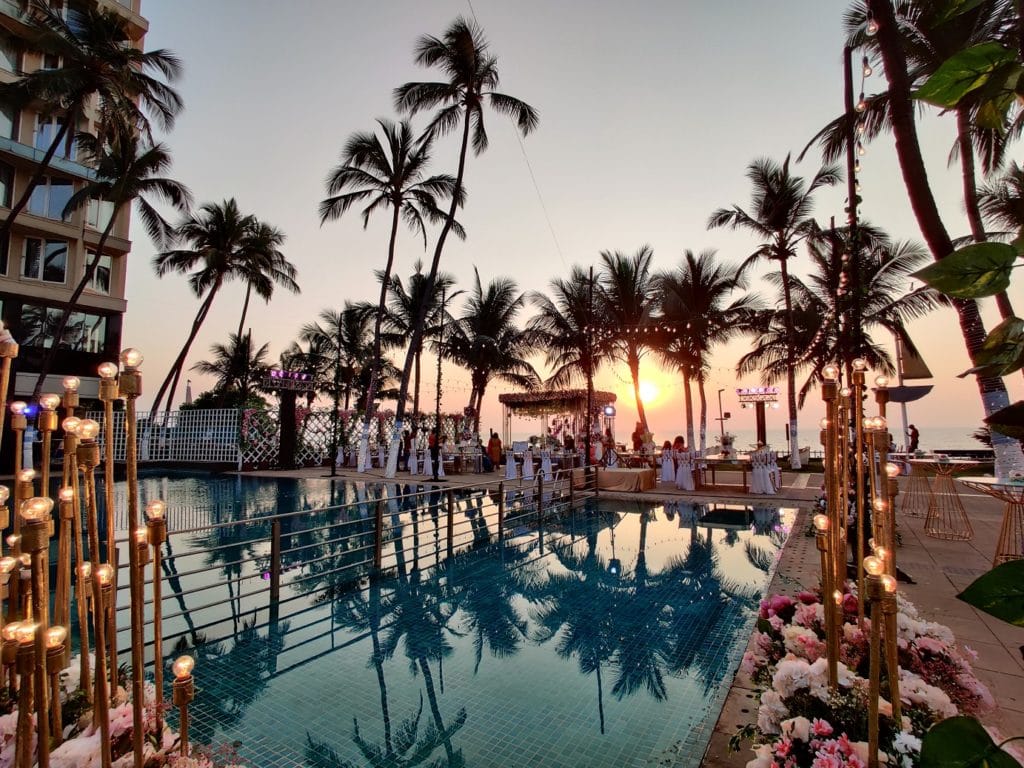 If you could plan a one-day itinerary for guests looking to explore Mumbai, where would you send them?
Mumbai is a city where dreams are built and fulfilled. The city offers multiple historical and local sightseeing options. For guests staying at Novotel Mumbai Juhu Beach, I would highly recommend that they take the opportunity to explore the local area of Juhu. A long walk down Juhu Beach to soak in the seaside atmosphere and trying out the local Mumbai street food offerings would be a highlight of any guests' trip. The famous ISKON temple and Prithvi threatre are well-known places in the vicinity of the hotel. Juhu is also home to multiple restaurants, so they can indulge in a variety of food and beverage options during their stay in Mumbai. These areas are frequently visited by the who's who of Bollywood, so there are chances that you may catch a glimpse of your favourite Bollywood star!
Building the right team is crucial for a property's success. What are the key skills you look for when hiring new employees?
It is rightly said that great leaders create more leaders. Agility and the ability to stay focused are two key aspects that I consider when hiring employees. Additionally, the current scenario demands that team members be multi-skilled and are able to adapt to the evolving situation. Agility in decision-making is another important quality that we look for in new hires. Apart from that, there are a number of skills, including good communication, being a team player, having an open mindset, willingness to learn and look towards overcoming obstacles and turning them into opportunities. We also believe enthusiasm is a great trait to possess and helps to keep a person self-driven.
What is the USP of your hotel?
Our location is our unique selling proposition. Owing to it's beachfront location, meeting spaces with a sea view, excellent food and beverage offerings and service, Novotel Mumbai Juhu Beach is an ideal venue for meetings and conferences. The hotel is also a perfect destination for themed weddings and other functions, against a magnificent backdrop of the famous Juhu Beach. The hotel's renovated rooms offer an energizing experience of the city of Mumbai along with modern comfort. They draw inspiration from iconic aspects of the city and offer a warm, local vibe. The suites have been refurbished with a warm and vibrant palette and a spacious layout.
What is the one dish that guests have to try when at your hotel?
Our hotel is home to all-day dining restaurant: The Square, Indo-Chinese restaurant: Sampan, Italian restaurant: Olio, Indian restaurant: Bageecha, sea facing Lounge Bar: Gadda Da Vida and patisserie: Peche Mignon. Sampan is legendary for it's classic Indo-Chinese cuisine and there is a selection of dishes that are very popular. Must-try dishes include 'Cha Chu Paneer' in the vegetarian option and 'Chicken in Sampan Sauce' for those who prefer a non-vegetarian dish.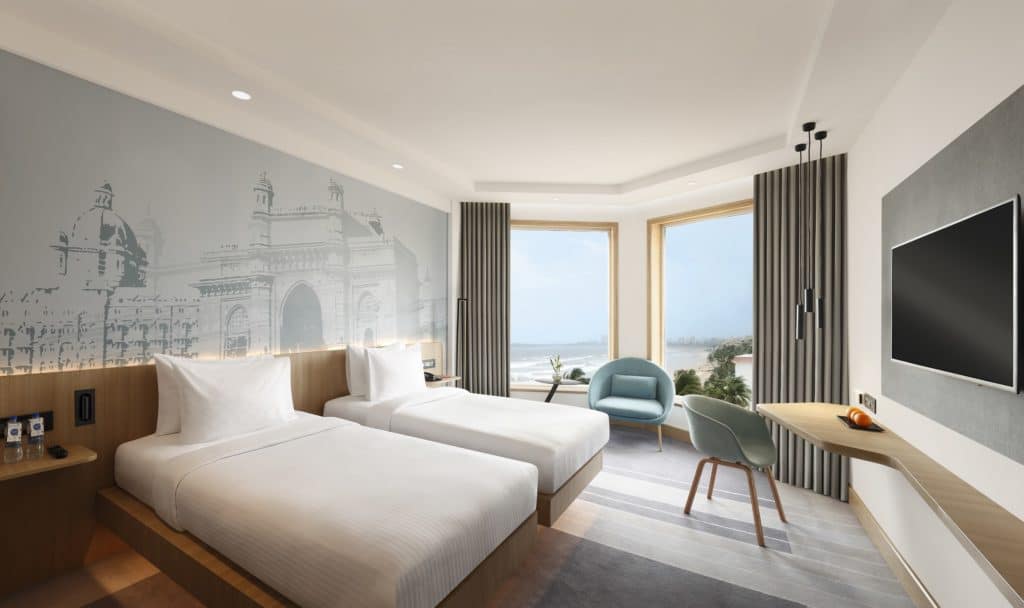 2020 was a challenging year for the hospitality industry. In your opinion, how will travel trends change in the 2nd half of 2021?
The hospitality industry is resilient and has always emerged stronger after many crises and challenging situations. With the learnings we have gained during the past year, we believe that this time too business will pick up and see an upward trajectory in the coming year. With a higher number of people being vaccinated on a daily basis, we foresee that things will improve by the end of the current quarter.
Was a career in hospitality something you always dreamt of?  What is your advice to aspiring hoteliers?
As a teenager, I had many aspirations that I wanted to pursue when I grew up. I followed my heart and joined the hospitality sector and after being in the industry for two decades, there is not a single day that I regret being a part of this evolving industry. What I love about my job is the continuous interaction with people and opportunity to learn new things every day. No two days are the same and there are multiple opportunities to better myself and share thoughts and exchange ideas with my industry colleagues and team.
Being honest, hardworking and mobile are qualities that I have strongly developed during my career and I would like to pass this advice to aspiring hoteliers. Understanding your job, being honest with yourself and taking the opportunity to work in new cities are vital to perform and grow professionally and personally. Believing in yourself, having a passion for your industry and job and putting in a lot of effort are factors that contribute to an employee's growth and success.
Which Indian cities are your favourites for: 1) food 2) history 3) fashion?
The capital city Delhi has something for everyone. If you ask someone from Delhi what are the things that really stand out about the city, it would be the rich history, mouth-watering food and sense of fashion. Having stayed there for many years, I can rightly say Delhi is a melting pot of various cultures, a hub for fashion, having a variety of the gastronomic options and strong historic heritage and importance.
 You have worked in several cities, which is your favourite Indian city for work and play? 
Without a doubt, Mumbai is my favourite Indian city. When I moved to this city around two and a half years ago, my family and I faced a lot of adjustment issues but with time we have grown to love the city and the gamut of opportunities it offers.