Anita Wood is the sweet talent behind Vintique Cakes, a boutique sugar art and pastry business. And Australian Wildflour Pastry Co, an exclusively Gluten Free baking venture, both based in Australia. She is mostly recognized for her regal and timeless cake designs, winning awards across Australia and having her work featured in magazines and books internationally.  As a pastry chef and a World of Cake Ambassador, she teaches and demonstrates pastry and sugar art all over Australia at major industry events, cooking schools and retailers. Anita assists with product development and packaging design for KWARE and her work can be seen all around Australia on product packaging for Royal Icing and Cookie decorating supplies.
 What inspired you to become a pastry chef? You've been in the industry for quite some time. Would you have done anything differently when first starting out?
My mutual love of art and food was what drew me towards being a pastry chef. From a young age I have always been naturally creative, doing crafts, cooking and baking. All through my school years, my favourite subjects were Home Economics, Art and Technical Studies. Anything that involved making and creating with my hands was much more fun for me than Maths and English studies.
The only thing I would have changed starting out would be being more confident in myself and skills. I am highly self critical and have high standards when it comes to my work, this really held me back thinking I wasn't good enough. But once I let go of the pursuit of perfection, stopped focusing on what everyone else was doing and comparing myself to them, I began to believe in myself and my skills. In turn my mindset and business improved dramatically.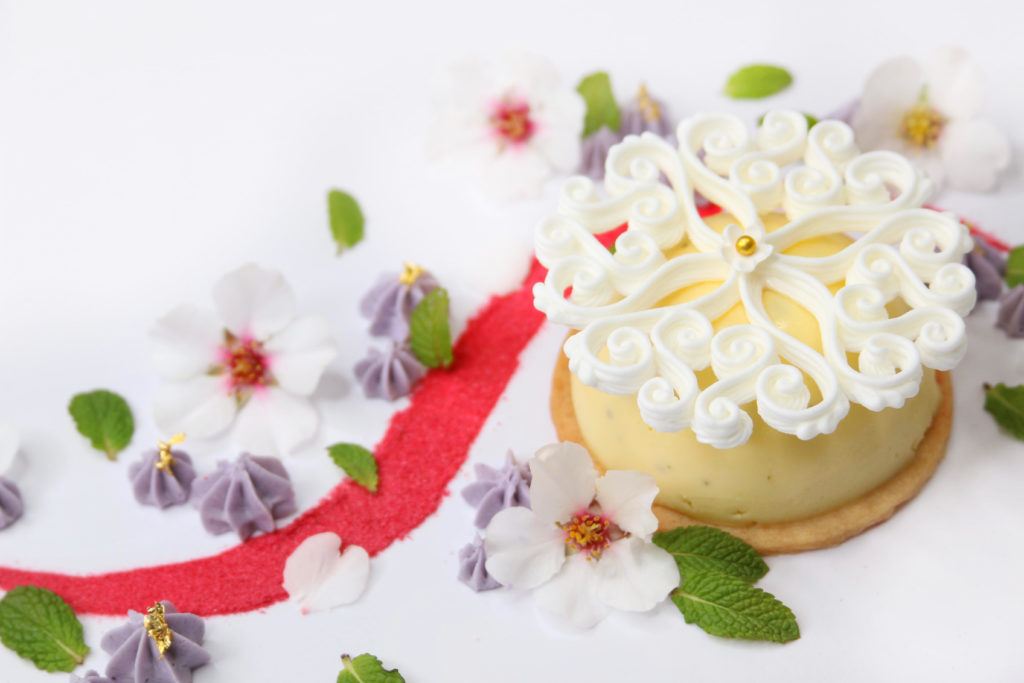 What is the philosophy and ethos behind the food you create?
I love to create food that tastes as good as it looks, that's pure in it's ingredients, supporting local food producers and small businesses. Using quality produce to create cakes and pastries with great taste and texture is the most important element to creating amazing food. You can have a picture perfect looking tart but unless the flavour is there, you do not want to go back for more. Being a creative, I love to be able to combine art and pastry and make it one. We eat with our eyes, so creating pastry that tastes as good as it looks, makes my heart happy.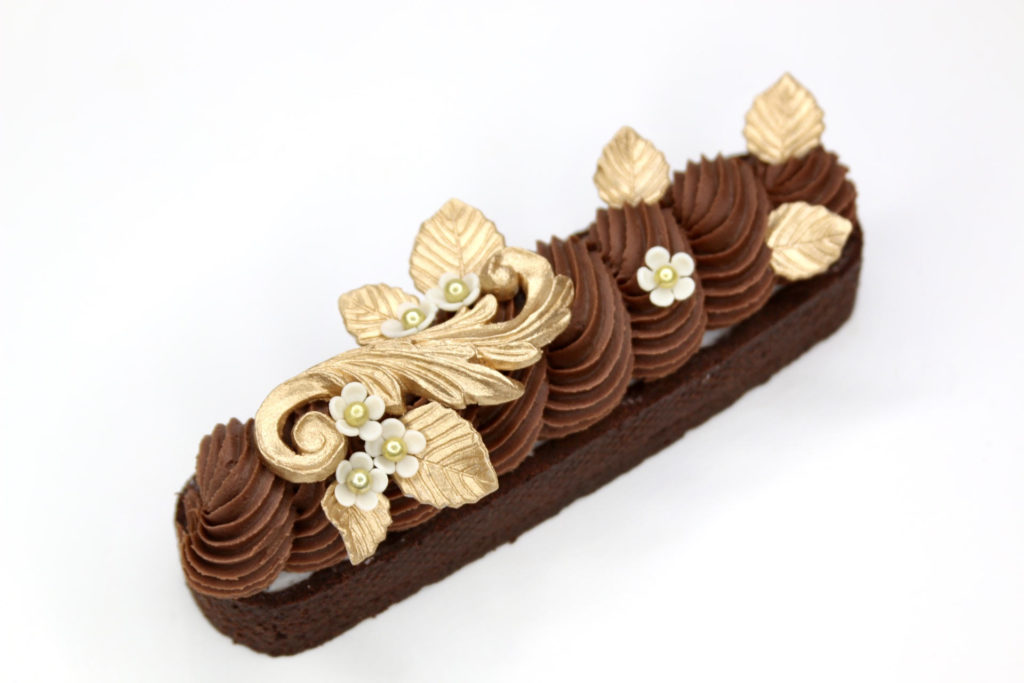 What's the latest trend when it comes to baking and patisserie? What is one food (pastry) trend you wish would just go away?
I think Viennoiserie is a force to be reckoned with in the industry right now. Indulging in the traditional favourites of buttery croissants, pain au chocolate and escargot in the time of the pandemic gives you feelings of happiness and great comfort on an otherwise ordinary day. And seeing pastry chefs challenge themselves daily in creating the perfectly laminated dough. It's a true art. And who can resist the aroma of freshly baked pastries! I don't wish any food trend to go away, I love how creative and different everyone is and provides you with great inspiration to put your own spin on it and make it your own.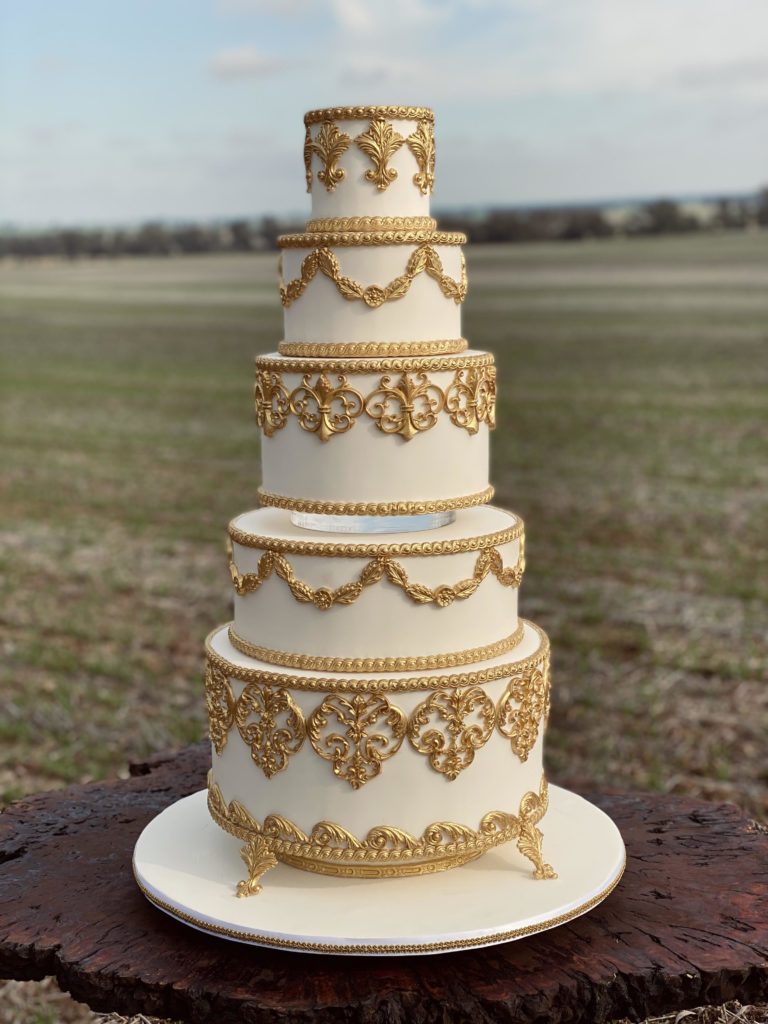 What is your baking style and the philosophy behind it?
I think my baking style is reasonably straightforward with a unique touch of vintage added. My philosophy is to use pure ingredients where I can. Especially in the gluten free recipe development I have been doing lately, it became increasingly clear and important to me to want to use premium ingredients that make your bread taste like bread and not have that after taste that many Pre-Mixed Gluten Free breads have when you buy them commercially. It's meant many trials but I have made a lot of progress.
What's your favourite comfort food? What's your favourite pastry or cake or baked product ?
I love a good slow cooked Brisket on the Weber, with baked potatoes, tangy coleslaw and grilled corn with butter and little Franks Hot Sauce. So good! My favourite pastry or cake…. That's a hard one, there are so many. I can't walk past a classic French Cannele, Almond Croissant, Escargot, or a tangy Lemon Tart.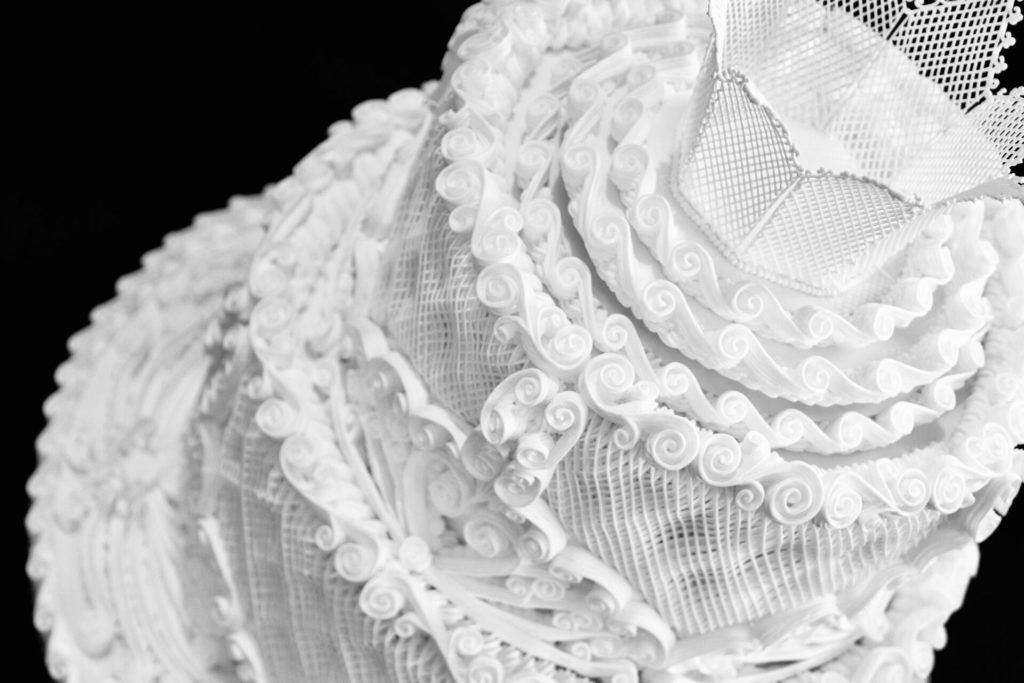 Who or what was your inspiration to become a pastry chef?
There is this gorgeous little town called Tanunda in the Barossa Valley, South Australia and I had dinner at a little rustic restaurant called 1918. I ordered a chocolate dessert that was so good I ordered another one, and then went on to hug and compliment the pastry chef that created it. I can still remember to this day how beautiful it was, the taste, the textures and the beauty of it. It was the perfect trifecta. That was the night my passion for being a pastry chef began.
What is your advice to aspiring pastry chefs?
Stay true to yourself, it's how you can truly put your heart into what you do and that passion will shine through in whatever you create. Never stop learning, reading and researching new techniques. Follow your dreams and set yourself goals. Take yourself out of your comfort zone and you will see how much you grow.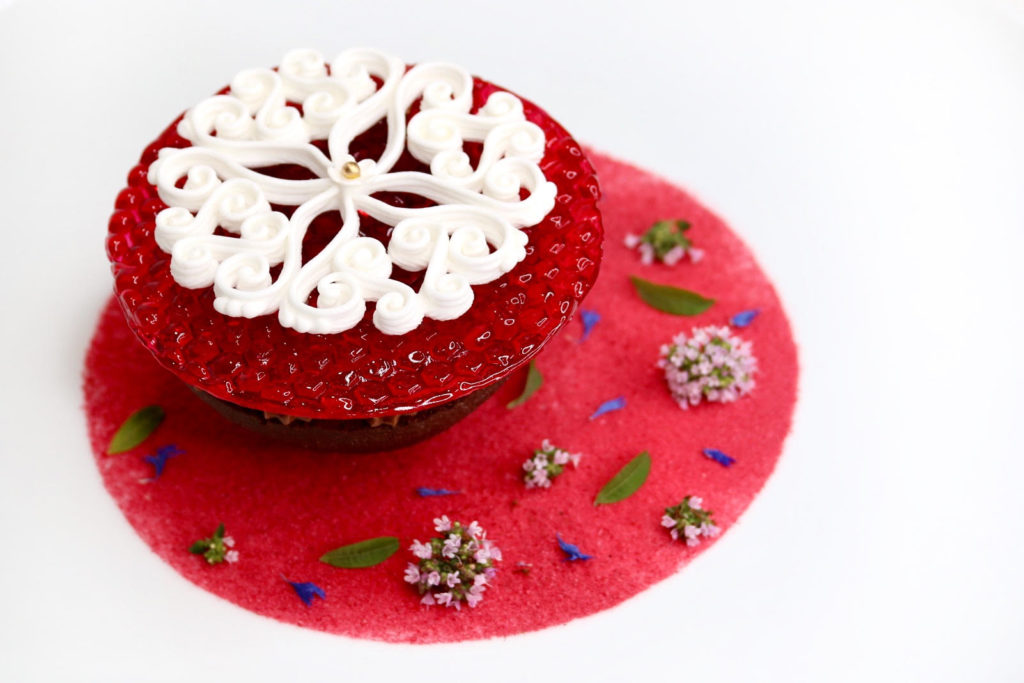 Future Plans?
I have been doing a lot of research and recipe development into Gluten Free Baking these past few months and hope to open a little Artisan Bakery Patisserie and Cooking School. Australian Wildflour Pastry Co will be exclusively Gluten Free and I plan to open somewhere Southside of Brisbane.
Would you consider yourself as an artist? Are you inspired by artists when you create your pastries? When you create different products everyday where do you get inspired from?
 Absolutely. Art comes in so many forms. To make your food as beautiful as it tastes, it's all part of being a creative. Inspiration comes from everywhere, from beautiful vintage architecture when you're out on an afternoon walk, to gorgeous vintage Art Deco prints from Alphonse Mucha, to native wildflowers growing down a dusty country back-road. It all brings certain elements together that ends in a beautiful artistic form of cake or pastry.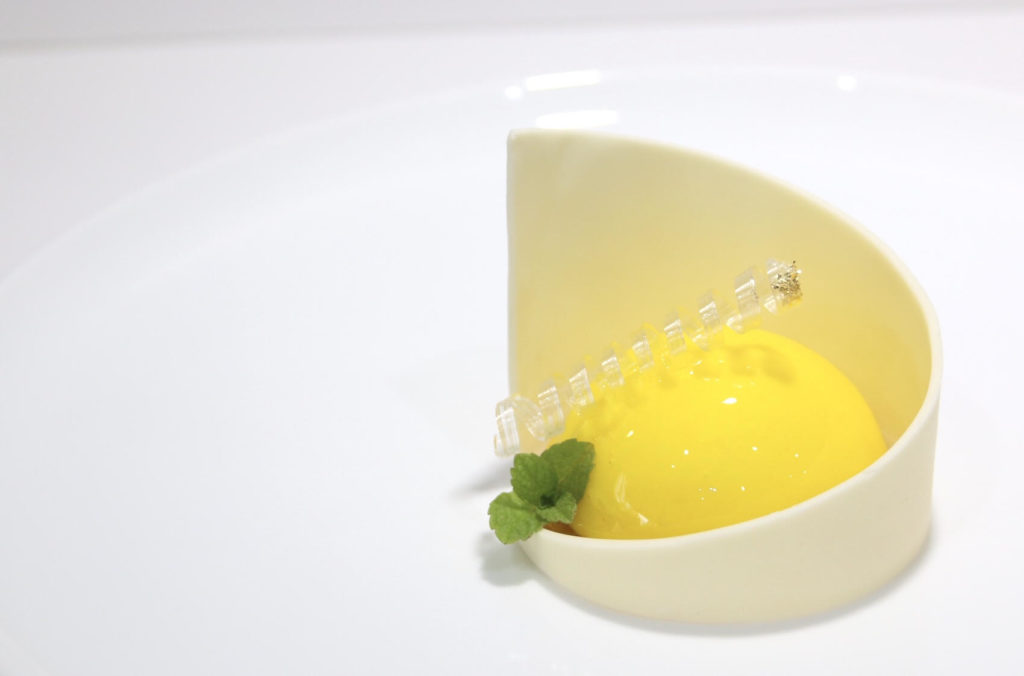 The topic of local food, from smaller, specialized and personally known producers, is becoming more important. What are some of your local partners from whom you source?
Supporting local small businesses are definitely important to me and plays an important part in the community and local food industry. Some of my suppliers include Jimmy at A.S.D Strawberry Distributors for fresh berries. BerryFresh for all my freeze dried berries fruit crumbles and powders. Vanilla Dreams for Australian grown Vanilla, so fragrant and beautiful. Monica from Moreish Cakes for cake supplies and KWARE Australia for Gluten Free and Vegan Buttercreams for my decorating.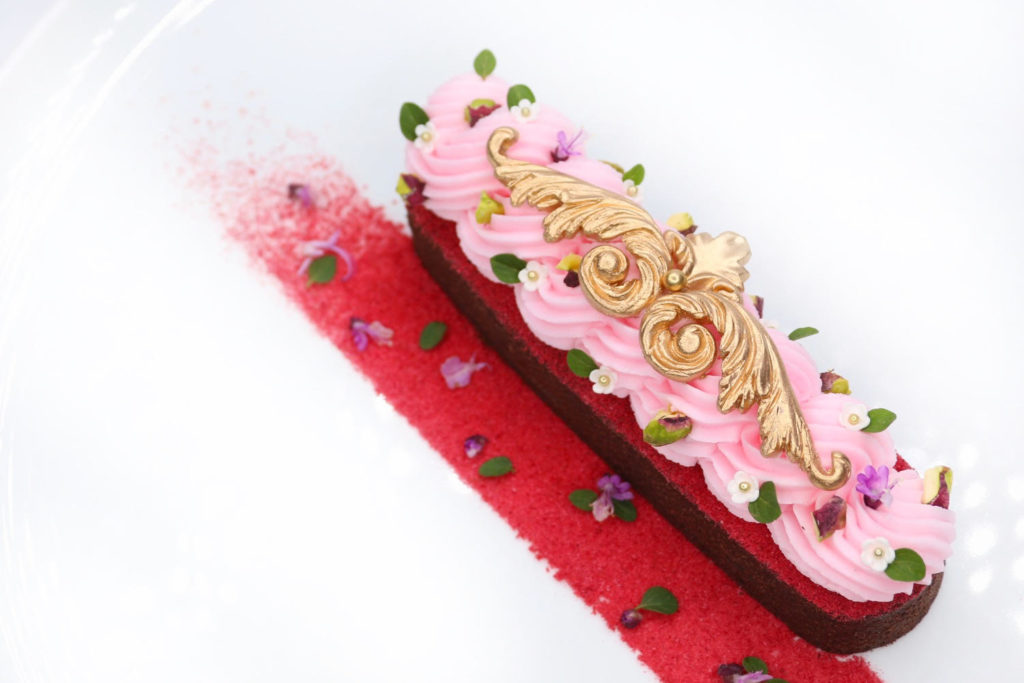 What would you say is the key/winning feature of your creations?
I would say it's my attention to detail. I put a lot of time and effort into my cakes and pastries and have a particular style that people notice when they see my work. Rarely do I keep my designs simple. They begin that way but I love getting lost in the smaller details, so they almost always end up complex and ornate, especially my wedding and show cakes. But the small details make all the difference.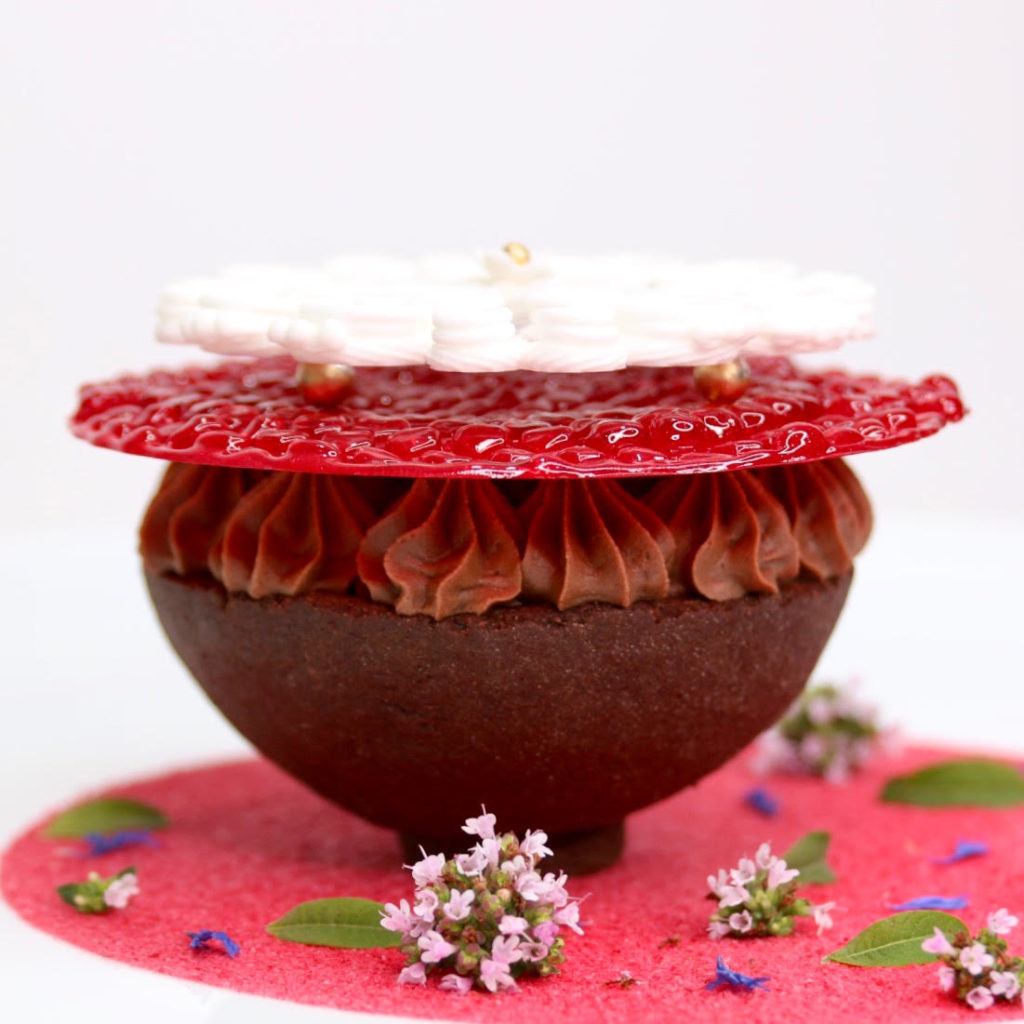 What are the most important considerations when crafting your menu?
A good balance of flavours and textures, portion size and costings.
Have you ever considered being a vegan chef? How practical is it being a pastry chef?
No I haven't, but there is an increasing demand for vegan pastry, whether it is by choice or due to dairy or food allergies. It is next on my development list after I finish with my Gluten Free program.
What's your signature dish?
My Gluten Free French Flan. It's everyone's favourite.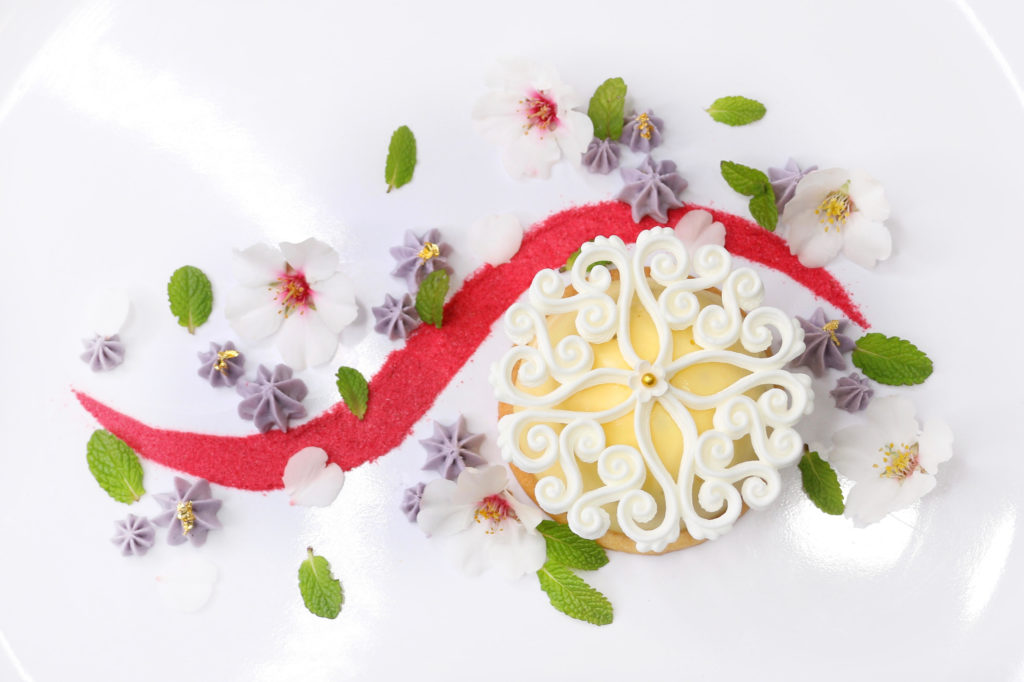 How can restaurants/ hotels/ chefs communicate the approach of innovative sustainable plant-based food/ food chains to others?
The way people eat is heavily influenced by their personal tastes and preferences, their family traditions and values. So there will need to be a broad focus on targeting different consumers. What might work for some, will not work for others. Promoting plant based nutritional values, and creating plant based meals with great taste and texture will go a long way to broaden the minds of consumers and having them open to trying sustainable plant based products and having them as a part of their regular diet.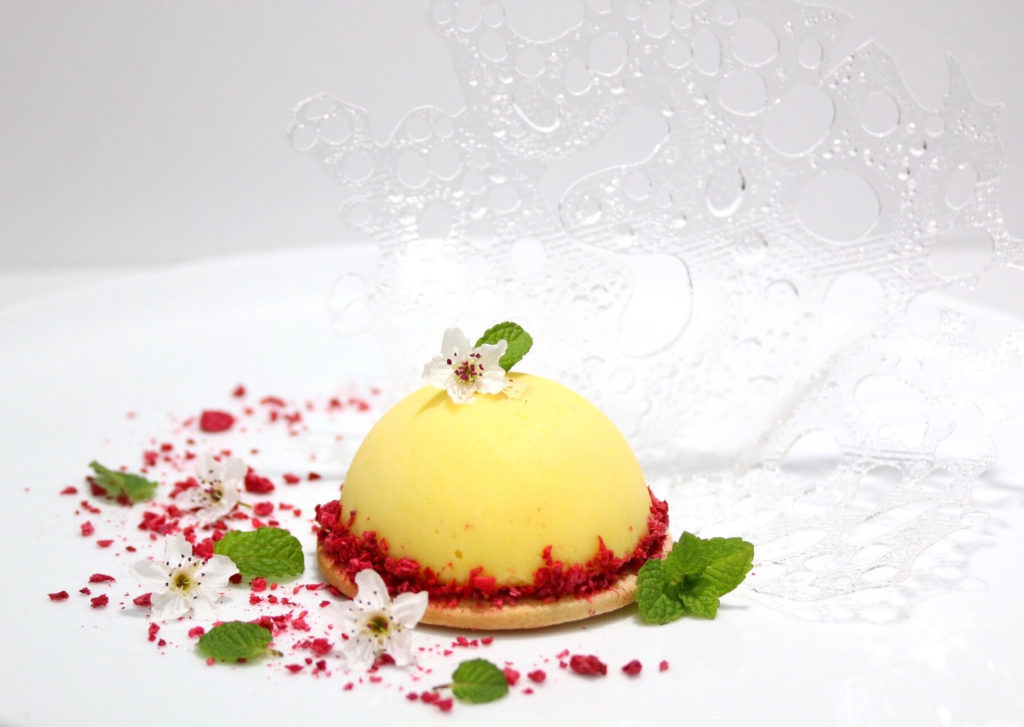 How has the current pandemic affected your work?
I used to travel around Australia to teach at cooking schools and demonstrate at food shows and events. It was my busiest year to date when COVID hit, all my events and classes were cancelled within 4 days. It gave me the opportunity to reassess my business and future and realize changes would need to be made. It gave me time to work on gluten free recipes and put plans in place for Australian Wildflour Pastry Co.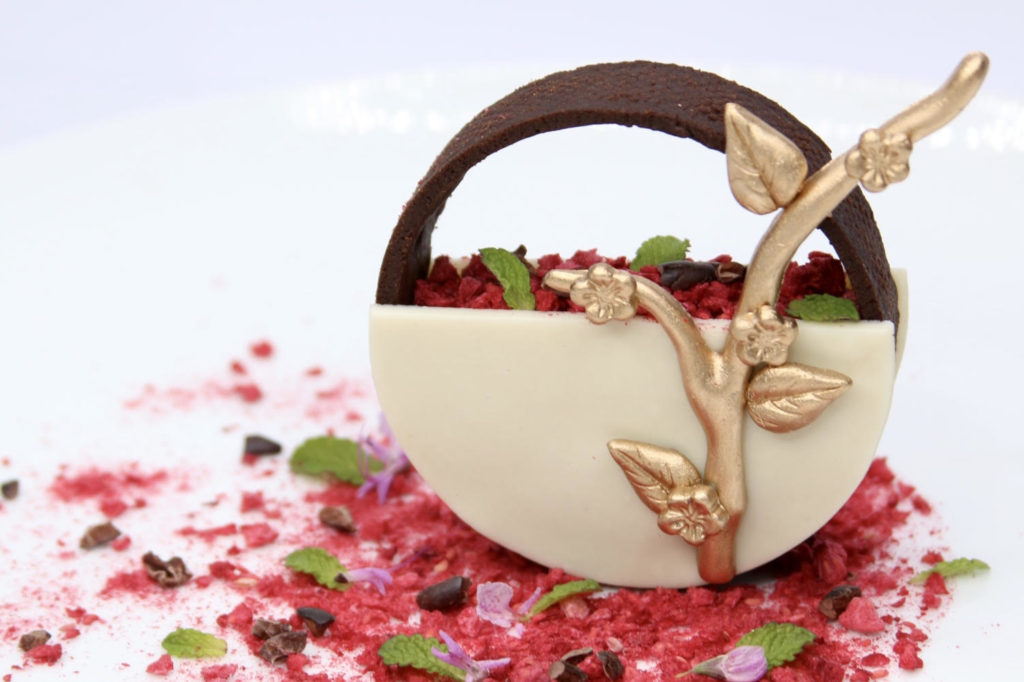 Which is the dish you've created that you are most proud of and why?
I am proud of all I do, but at this stage I would have to say my Gluten Free Baking. It has been the biggest challenge creating recipes that produce results that are up to my high standards. Understanding the science behind gluten-free flours, fibers, binders, gums ect. Creating the right flour blend, each one has it's own unique taste, adds different texture, protein and hydration properties. There is so much that goes in to creating a bread that has great texture and flavour, that has a great crust and tastes like real bread and not cardboard.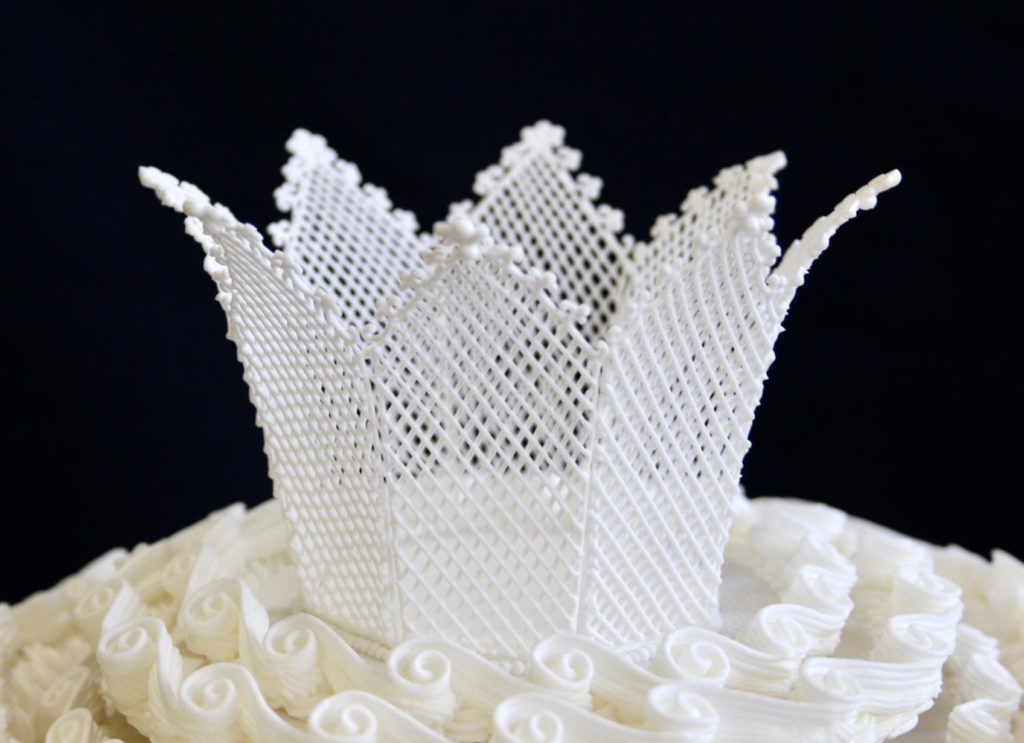 Mexican Dark Chocolate and Raspberry Tart
Chocolate Shortcrust Pastry
Ingredients :
190 g all-purpose flour
40 g Dutch cocoa powder
55 g icing sugar
Pinch of salt
150 g cold unsalted butter, cut into small cubes
1 large egg
1/2 teaspoon Vanilla Dreams pure vanilla extract
Instructions
Process flour, cocoa powder, sugar, and salt in a food processor for a few seconds until combined.
Add butter and pulse until mixture becomes crumbly and resembles coarse meal, about 15 pulses.
Add egg and vanilla extract, and keep pulsing until the dough is no longer dry and starts to clump together, about 10-15 seconds.
Do not process to the point that a large ball of dough is formed, rather the dough should be quite crumbly with large clumps.
Another way to check if it's done is to take a piece of dough and press it between your fingers—the dough should stick without feeling dry or crumbly.
Turn dough to a lightly floured surface and form into a ball. It should come together quite easily without being too sticky. Flatten ball slightly with your hands to form a thick disc. Wrap with plastic wrap and refrigerate for at least 1 hour.
If you don't want to use the dough right away, you can refrigerate it for up to 3 days, or freeze it for up to a month and then thaw overnight in the fridge.
Take dough out of the fridge and let it sit on the counter for a few minutes to soften slightly for easy rolling. On a lightly floured surface, roll the dough out to approx 3mm thick, cut 4inch rounds and place gently into tart rings. With a sharp knife, trim the edges of the pastry to fit the tart rings and then place on a tray in the freezer until firm, about 30 minutes. Frozen dough is less prone to shrinking while baking.
To bake the tarts: Preheat oven to 355F/180C and place rack in the centre.
Press parchment paper on the crust and fill with pie weights/dried beans/uncooked rice, making sure they're fully distributed over the entire surface. Bake for 10 minutes. Transfer tart tray to a wire rack and remove weights and foil.
Bake for about 5-7 minutes longer, until it appears dry. Transfer to a wire rack and let cool completely.
Raspberry Jelly
150gm of quality frozen or fresh Raspberries
40 gm of Caster Sugar
4gm of Gelatine/ 25ml warm water
Instructions :
Dissolve gelatine in the warm water. Blend your defrosted raspberries and caster sugar using your stick blender until smooth.
Add the gelatine and blend again.
Push mixture through a sieve to remove any seeds from the raspberries.Pour mix into mini half sphere silicone moulds and freeze.(Makes 12 mini domes)
Mexican Chocolate Ganache Filling
Ingredients
3/4 cup of cream (heavy)
340gm 40% dark couverture chocolate
2 sticks Mexican/Ceylon Cinnamon sticks
1 Vanilla Dreams Vanilla pod split
2 tbsp. butter (unsalted, at room temperature)
Pinch of salt.
Instructions:
Place the chopped chocolate in a large bowl and set aside.
Combine the cinnamon sticks and vanilla with the cream in a medium small saucepan over medium heat, and bring the cream to a simmer.
Once just simmering, remove the pan from the heat and cover it with a lid. Let it sit for 30 minutes to an hour to absorb the flavours.
Remove the lid, return the pan to the heat, and bring the cream lightly to simmer once more.
Pour the hot cream through a fine mesh strainer into the bowl of chocolate, straining out the cinnamon sticks and vanilla.
Allow the hot cream and chocolate to stand for one minute to soften the chocolate, then whisk the mixture gently until the chocolate melts and the mixture is entirely smooth.
Add the room temperature butter and salt, and whisk them in. Use immediately at this temperature.
To Assemble:  Cover the base of your cooled tart shells with a thin layer of ganache. Add the dome of raspberry gel in the centre of your tart, then fill the tart with ganache. Chill in the fridge to allow the ganache to set. Finish off with a dusting of freeze dried raspberry powder and a sprinkle of fine cacao nibs to add texture. Serve at room temperature and enjoy.