Mantosh Kumar is the Hotel Manager of Four Points by Sheraton, Visakhapatnam. With a career spanning two decades over some very elegant hotels, Mantosh Kumar has a rich experience of working under a diverse portfolio. This includes JW Marriott Juhu, Mumbai – the flagship property of JW footprint in India, the iconic hotel of Taj Palace- New Delhi, exquisite Taj Exotica- Goa, exotic world class resort of Taj Exotica – Maldives and the elegant Oberoi Hotels at Nariman Point, Mumbai. In his current role, Mantosh leads the pristine Four Points by Sheraton at Visakhapatnam, a part of Marriott International.
Mantosh is recognized as an astute leader confident of change management, having worked in varied functions and strategic leadership roles. With extensive experience in revenue management, sales & marketing and e- commerce along with operational excellence, he has been able to lead teams effectively to achieve great success. An avid food enthusiast, Mantosh takes active interest in curating innovative food concepts and experiences for his guests, with the assistance of his culinary team at the hotel. A strong believer of active lifestyle, he has been instrumental in building a culture of sports and activities within the hotel team.
What makes Four Points by Sheraton Vishakhapatnam stand out from other properties you've worked in?
Four Points by Sheraton, Vizag is an oasis located on the hilly uplands of the beautiful city of destiny. It is conveniently located in the city center with close proximity to the pristine sea beaches of Vizag. The hotel is designed artistically with the atrium lobby, open corridors and unrestricted concept of height, light and space that gives a feeling of luxury. Our hotel is well known for it's culinary excellence, variety and exclusive dining options at the poolside. Four Points, Visakhapatnam prides itself on the elegance and uniqueness of a Four Points while assuring the quality and promise of Marriott Hotels.
Who is your typical customer?
Four Points by Sheraton is travel reinvented and serves as the center of where business meets pleasure, enabling guests to kick back and relax. Designed for the smart, independent traveler, Four Points offers the timeless style and comfort guests are looking for, coupled with genuine service and everything that matters most.
If you could plan a one-day itinerary for guests looking to explore Vishakapatnam, where would you send them?
Vizag is the Jewel of the East Coast of India and is home to many serene sea beaches and hills. Lot of tourists visits this beautiful city mainly to relax and refresh themselves while experiencing the solace of sand, sea and hills. I would pack a breakfast for them and encourage them to go and experience the sunrise being on the hills gazing onto the ocean. It is indeed a surreal feeling being a part of this scenery.
During the day, our guests can visit the Kailashgiri hills located on the hill top and the ride of the ropeway to reach Kailashgiri is quite an emphatic experience having the ocean in the backdrop. Later, they explore the underwater and water sports activities on the Rushikonda beach. In the evening, a visit to the historic and 1st Submarine Museum in Asia, INS Kursura is a must.
Before finishing the day, a visit to the local market of  Jagdamba and Daba Gardens is a must where there are many shopping arcades selling local artifacts and costumes. I am sure; the entire experience will be an enriching one for our guests.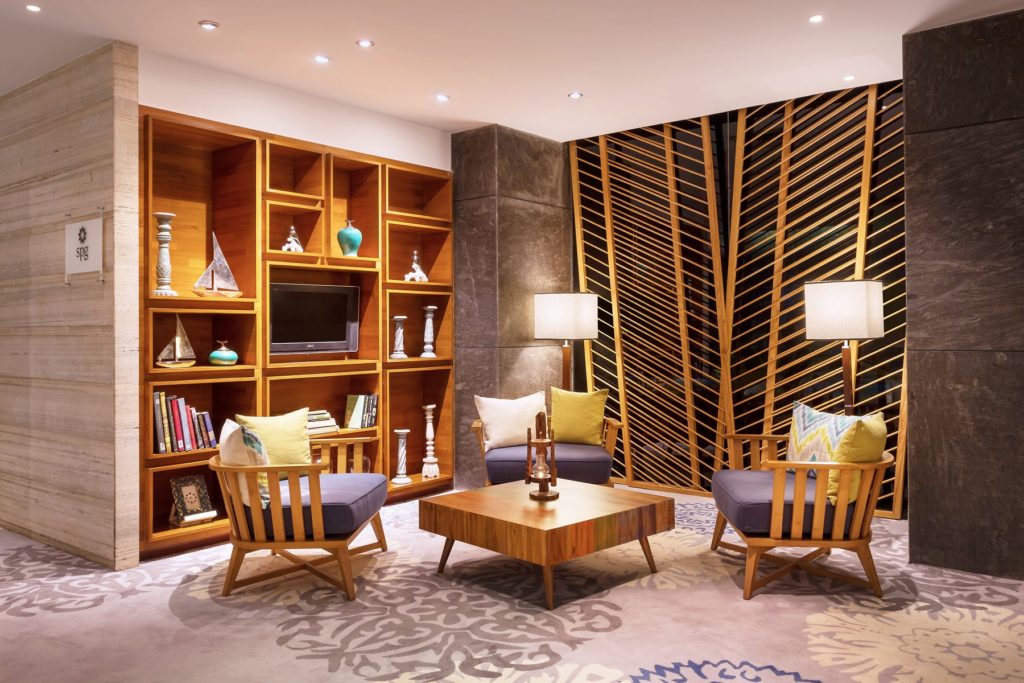 Building the right team is crucial for a property's success. What are the key skills you look for when hiring new employees?
I am firm believer that the associates are the ones who make a difference for an organization from being better to the best. Passion and enthusiasm coupled with intent and talent is the recipe that I navigate when I interview new employees for my hotel.
What is the USP of your hotel?
The USP of the hotel is it's serene location on the hilly uplands wherein it's close proximity to the sea beaches, business hubs and major shopping avenues.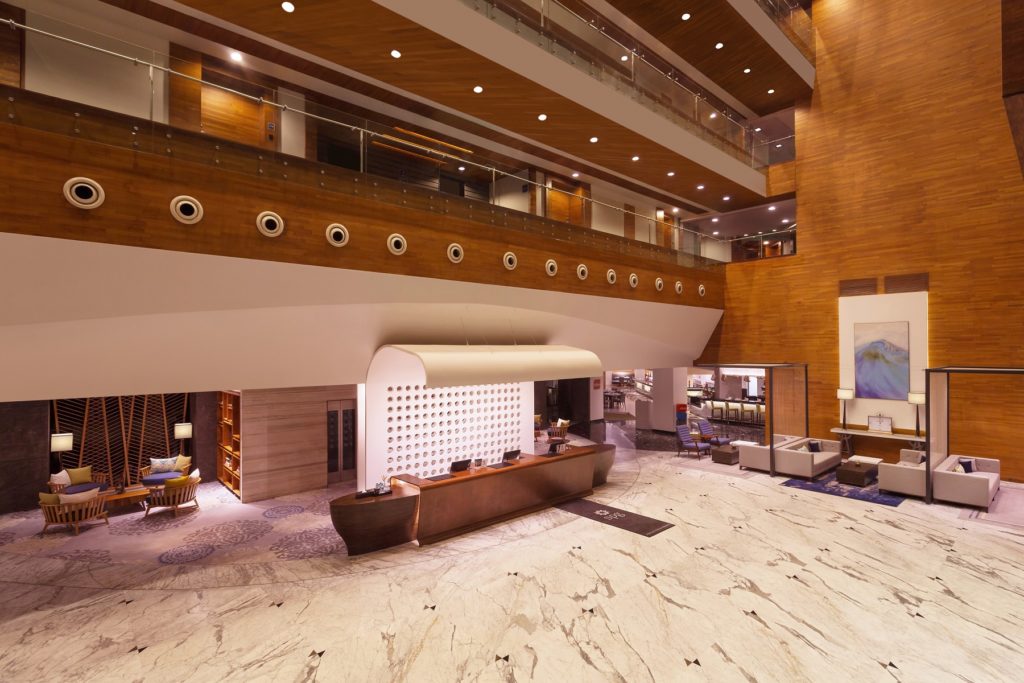 What is the one dish that guests have to try when at your hotel?
Vizag being a city surrounded by beaches hence sea-food is predominantly is the attraction amongst the tourists and our discerning guests. We have several sea-food delicacies which are prepared by our expert chefs using the fresh catch of the day mixed with the local spices to add the typical Andhra flavor. The one dish which stands out is the prawn ghee roast. It is the perfect appetizer for our sea-food lovers and it is also acts as a perfect side dish with biryani and ghee rice.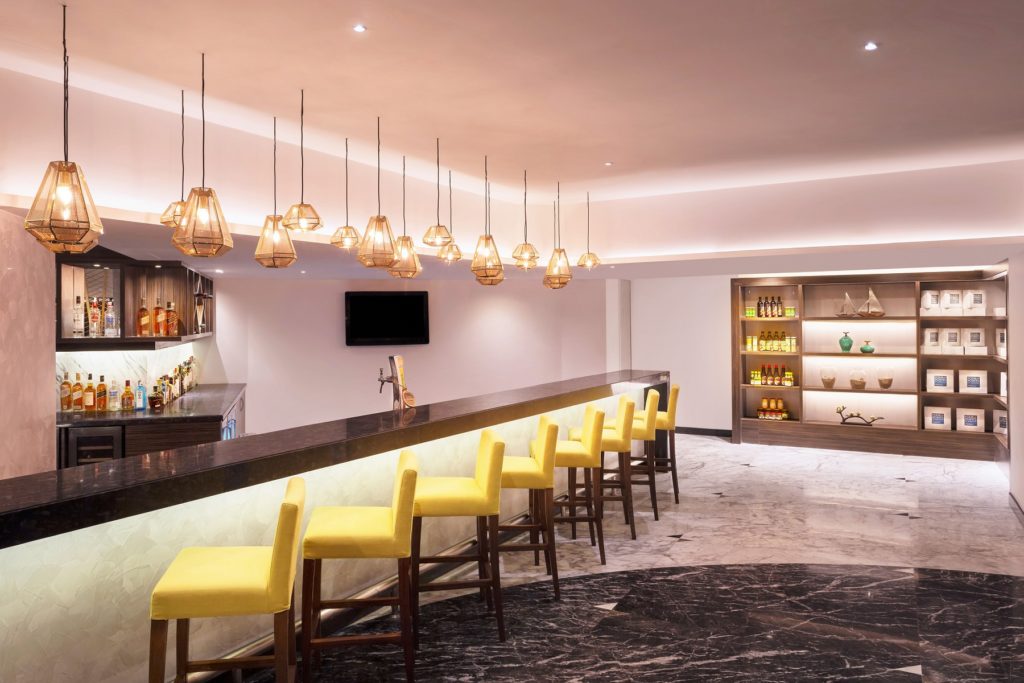 2020 was a challenging year for the hospitality industry. In your opinion, how will travel trends change in the 2nd half of 2021?
Without a doubt, 2020 was a challenging year for most. Besides lockdowns, many companies let employees work from home. When many business activities were put on a break and supply chains were interrupted. The pandemic's impact on hospitality and tourism industry has been devastating and unprecedented. However, with the vaccination drive being in full swing, people have gathered the courage to travel to cities within India especially those who are fully vaccinated. In 2021, there is a forecast of revenge travel where travelers are waiting to explore their favorite destinations with their loved ones hence there is confidence that hospitality industry will revive and recover.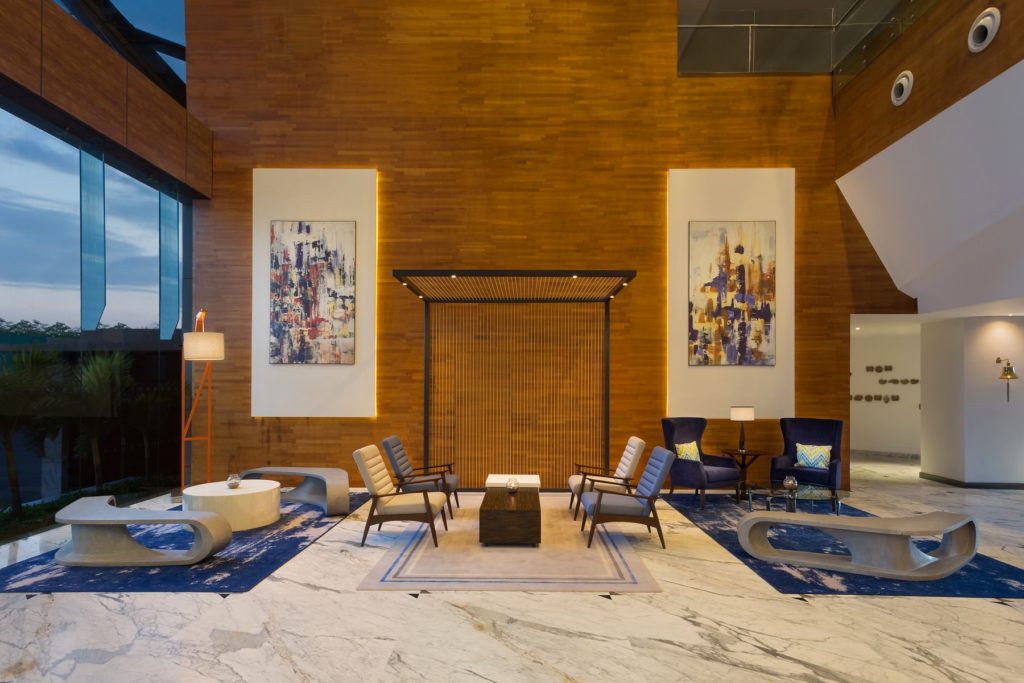 Was a career in hospitality something you always dreamt of?  What is your advice to aspiring hoteliers?
From the moment I stepped into a hotel back area (as a trainee) I fell in love with the hospitality industry.  Any aspiring hotelier should realize that this profession teaches one to become a good person first, as it's main components are compassion, courteousness and politeness.
You have worked in several cities, which is your favourite Indian city for work and play?
I am strangely in love with every city that my career has taken me to. Every place has it's own charm and different set of challenges as an hotelier which is a joy to discover and conquer.
When are you happiest?
When I hear a guest say "I will be back soon".  That's music to my ears. !!