Amit Kumar is the General Manager, Sheraton Grand Chennai Resort & Spa. He is a hotel management graduate with a degree in Hotel Management, Catering Technology & Applied Nutrition from IHM Hyderabad. Prior to this move, he served in the same capacity at Courtyard by Marriott Chennai. Having also worked with Global Brands like Hyatt, Carlson, Starwood and now Marriott International, Amit has honed his knowledge in the field through the course of his career and is a testament to his belief that dedication and a strong foundation is one of the key steps to success.  In the course of his enriching experience of 17 years in the hospitality industry, which includes a decade spent with Marriott International Hotels, Amit has been well recognized for his excellent communication skills, revenue driving qualities and valuable marketing strategies for food and beverage.
What makes Sheraton Grand Chennai stand out from other properties you've worked in?
Sheraton Grand Chennai Resort and Spa is Sheraton's first resort in India that offers guests the quintessential combination of luxury in a spectacular ambience. Deriving it's inspiration from four S's- Sun, Sand, Sea and South India, the resort is a beachfront property with a beautifully landscaped garden. Spread over 12 acres of land, our resort is tucked away in nature with well appointed rooms overlooking the Bay of Bengal.
Who is your typical customer? 
Our curated staycation packages cater to two different customers- the family weekender trip and the romantic getaway. Majority of our guests are family oriented and are looking at a high experiential stay. The resort has a specially designed Kids Programme, which keeps the kids active all day. From making their own customized key cards, to fun filled activities and workshops and not to forget the indulgent Marriott Bonvoy Ice Cream.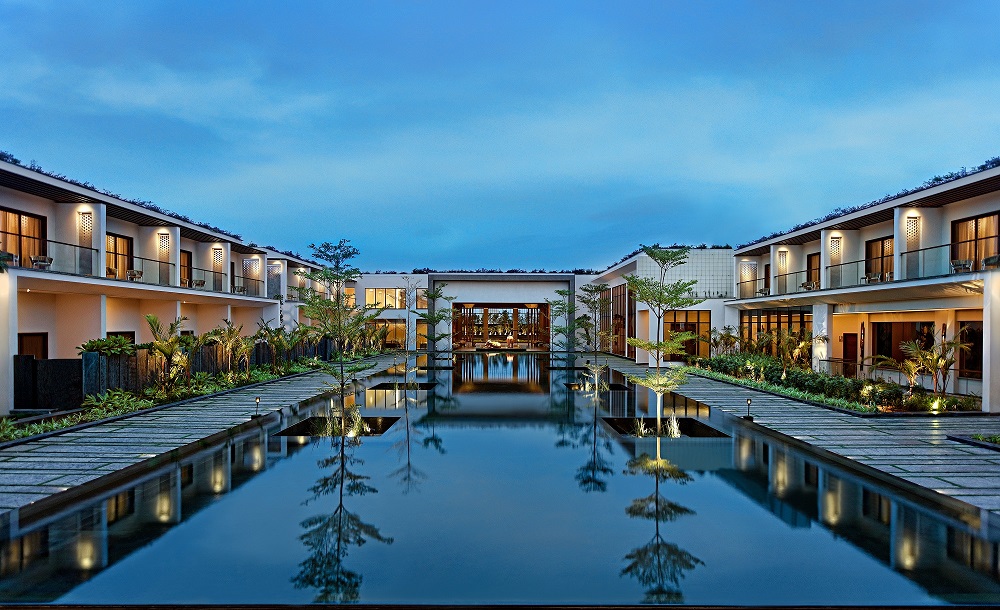 Whether it is a honeymoon or a romantic celebration, a quaint getaway is just what every couple needs to rekindle their romance. Especially curated for couples, the Romantic Package includes a complimentary breakfast, a special welcome amenity along with  2 full body massages of 60 minutes each and a delightful chef's special candlelight dinner.
If you could plan a one-day itinerary for guests looking to explore Chennai, where would you send them?
Explore the history etched in stone in Mahabalipuram – the day begins with a refreshing breakfast at The Reef, our award winning All Day Dining restaurant. Spend the morning in Mahabalipuram exploring the UNESCO World Heritage Sites like the Shore Temple and other historic monuments. Take a break to enjoy a Sheraton picnic lunch on the pristine beach of Mahabalipuram. Post lunch visit the world famous Madras Crocodile Bank. Bring out the child in you and treat your curiosity with guided tours and a variety of activities for all ages at one of the world's largest reptile zoos. Head back to the resort for a relaxing Hi Tea by the Bay. End your day with dinner at C Salt. Aesthetically designed with breathtaking views of the sea and open-air, it specializes in the coastal cuisine of Southern India.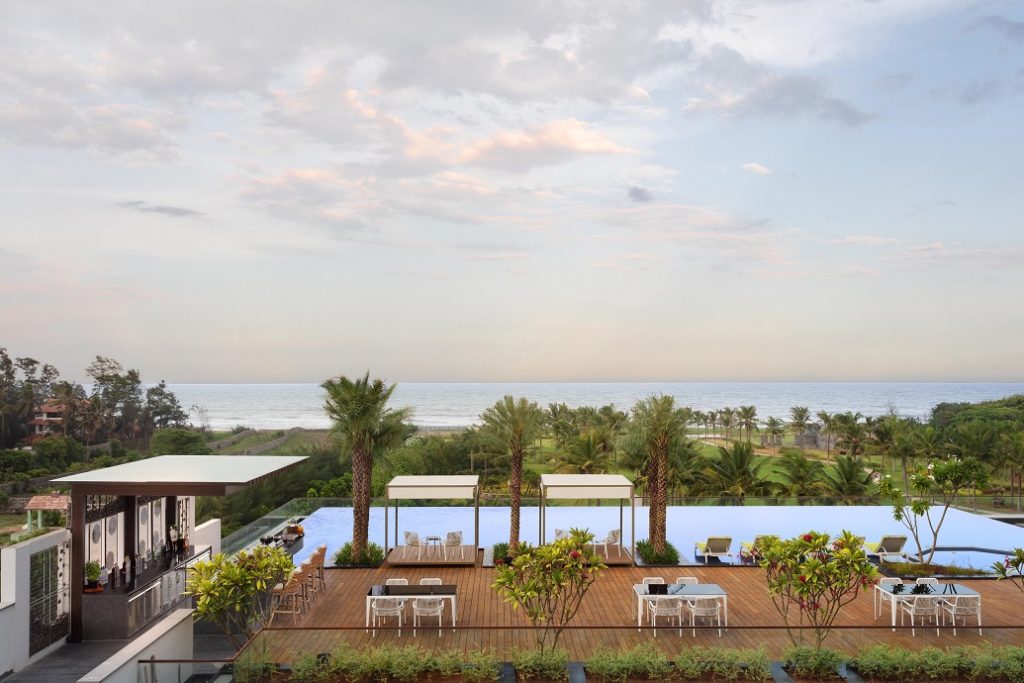 Building the right team is crucial for a property's success. What are the key skills you look for when hiring new employees?
The most important trait for me is resilience and a 'Never say No' attitude.
What is the USP of your hotel? 
Experience effortless service and a welcoming environment at Sheraton Grand Chennai Resort & Spa. Our beautiful beach resort in Mahabalipuram, India offers 129 guest rooms, suites and villas, 4 unique food and beverage options along with various inbound and outbound activities to choose from. Go for a walk on the beach, take a dip in our infinity pool or relax at the spa, you will find everything you need for a luxurious getaway.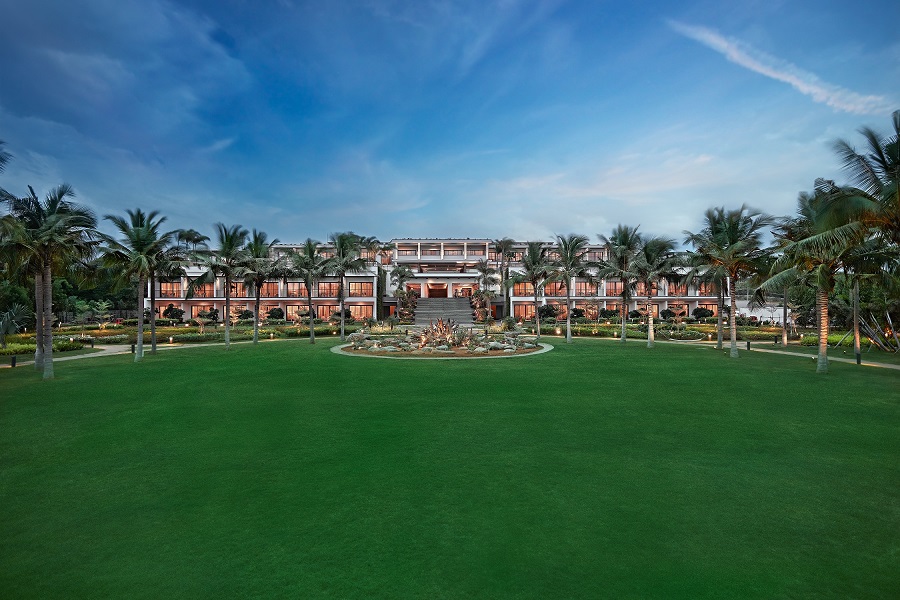 What is the one dish that guests have to try when at your hotel?
Karuveppilai Eral (Curry Leaf Prawn)
2020 was a challenging year for the hospitality industry. In your opinion, how will travel trends change in the 2nd half of 2021?
The retail presence has grown significantly and is currently 80% of our business. Packages and staycations offered by the hotel are doing well. Wedding group numbers are subdued due to restrictions imposed but we are witnessing excitement in our guests to celebrate their special occasions with the joyous zeal associated with such events. We realize the power of 'word of mouth' advertisement and we hope to tap this to benefit us. It would be injustice if we do not assure clean and safe hotels which will be the key factors in decision making of travel plans. I believe Quarter 4 will see a change in the travel patterns as international borders are anticipated to open.
Was a career in hospitality something you always dreamt of?  What is your advice to aspiring hoteliers? 
Honestly, I had always thought of serving our nation and enrolling in defense services…but well…here I am. Times have changed today and it is truly a golden period for budding hoteliers. To understand sustaining change along with a tremendous learning opportunity and to be buoyant to be able to pass through such unprecedented times. My mantra is -'Learning never stops'.
You have worked in several cities, which is your favourite city for work and play? 
I started my career with Goa. Goa gives you insights into understanding different cultures and people. It is not all work but also gives a reason to rejuvenate yourself after a busy day at work.
When are you happiest? 
I am happiest when I am on vacation with my family or travelling with friends or colleagues. The elation and euphoria when on vacation or traveling with loved ones is what I cherish the most.