Afzal Kaba has over 16 years of professional experience in the food and beverage industry in India, UK, Africa and the Middle East. Over the years he has managed and developed cocktail menus for award winning bars such as Left Bank- Dubai, Big 5 Brewery and Bistro Lounge- Kenya, Bar 98 and Ceviche-London. In India Afzal has developed menus for PDT, Dirty Buns, PDT, Rastaa and Dhiskiyaoo. He also conducts cocktail master classes, spirit seminars, food and cocktail pairing evenings and trained over 10,000 bartenders. Afzal has won multiple cocktail competitions and now he helps to train Indian bartenders for world class competitions. Afzal is currently a Brand Ambassador for Diageo, India and manages the Diageo Bar Academy.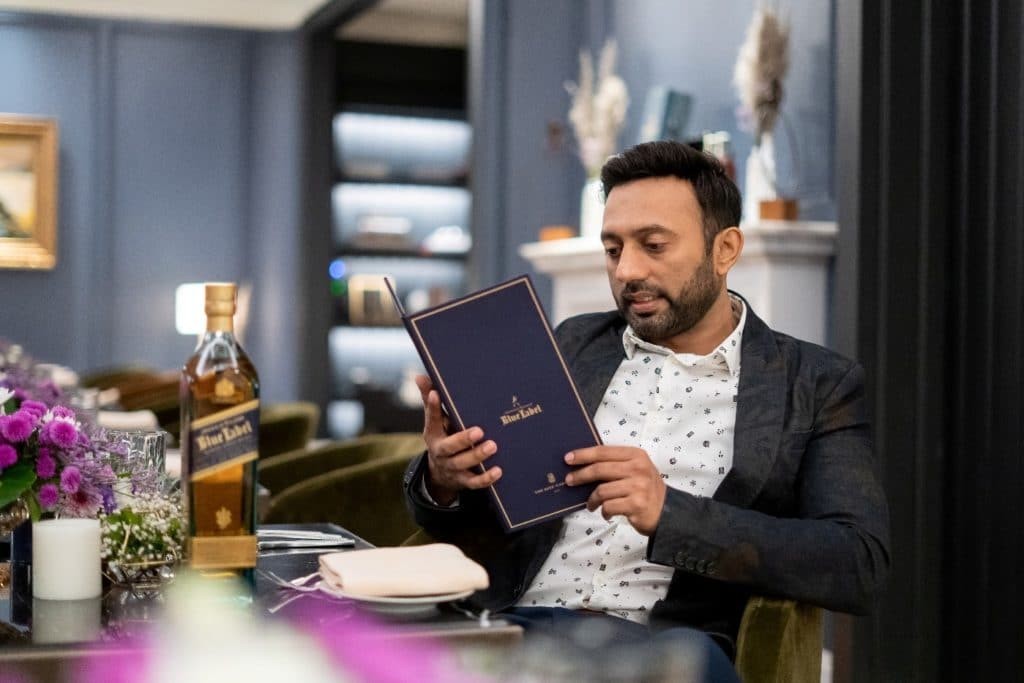 How has the pandemic changed the way you work?
Most of us have changed the way we approach work. Personally, I try to create experiences online like we do for on ground events. Considering social media is now a way for communication, I have polished my skills to curate content which can be posted on a fortnightly basis. The content can be anything from creating cocktail recipes, talking about an upcoming trend or even discussing new liquids on the block in our country.  Additionally, I have been conducting master classes on zoom and google meets to keep the conversation alive for bar-tending and liquid trends.
Does whisky drinking have anything to do with age or lifestyles or just personal tastes and preferences?
Whisky drinking is all about personal taste, preferences and your interest in the liquid. It also stems from understanding latest trends and how invested you want to be with the ongoing evolution of the spirit.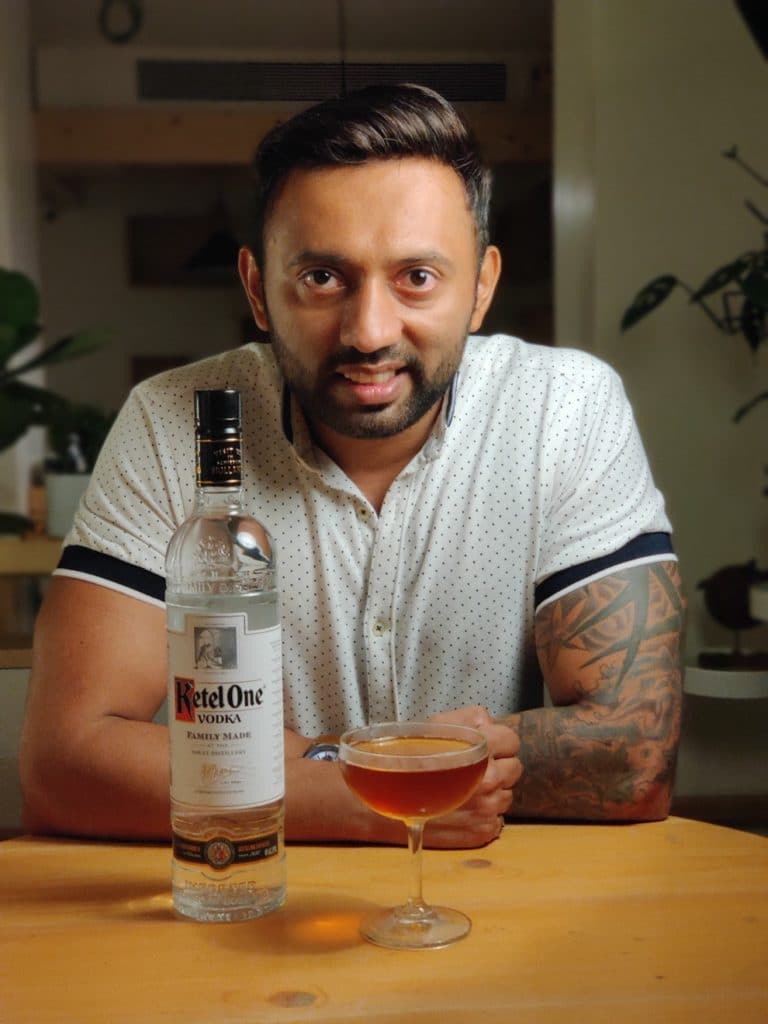 What is the secret behind producing an excellent bottle of whisky?
The secret behind bottling an exceptional whisky comes from the skill of the master blender and the skill of the distiller. This dynamic combination makes a bottle of whisky stand out defining it's taste and culture.
Have you ever tried pairing Indian food with the whiskies you drink?
 Of course. Pairing Indian cuisine with whisky is a skill in itself. Fruity whiskies like Singleton of Glendullan and Copper Dog work well with power packed flavours. A Johnnie Walker 18YO and the Johnnie Walker Blue Label work very well with a dessert or as an after meal serve.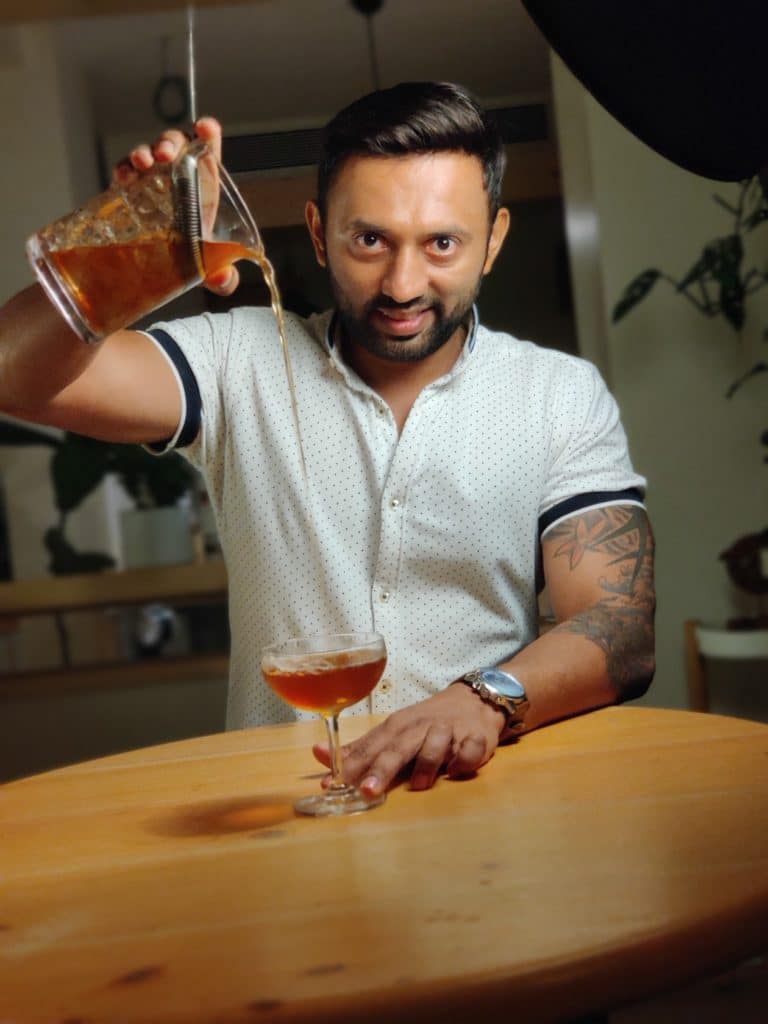 Please give us names of your 5 most favourite whisky brands from all over the world.
5 Brands I really like to drink would be:
Johnnie Walker Black Label -Scotland
Antiquity Blue from- India
Bulleit Bourbon -USA
Copper Dog- Scotland
Crown Royal -Canada
What is your advice to aspiring whisky consultants? 
Whisky has it's own subjective definition as everyone has an array of experiences with the liquid. My advice to consultants would be to delve into the storytelling of the spirit that brings out it's essence naturally for everyone to connect with it's original pasture. The idea should be to make the story enriching to keep coming back to it.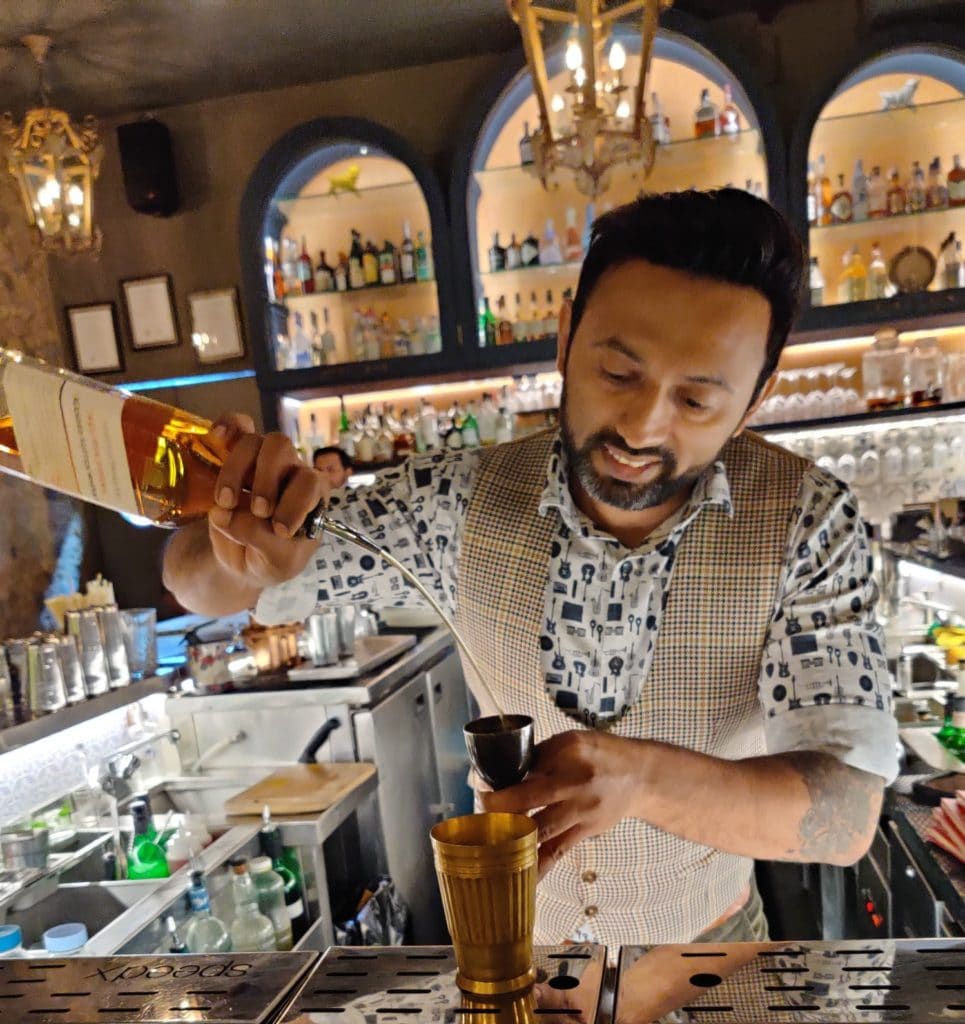 What is your role in the marketing of a new product (e.g., packaging and development), besides acting as ambassador?
I often get to review products that are being developed for the India market and share my insights on the taste and acceptability. This is usually in context of the market and quality of the product. On a regular day, I spend most of my time building the product narrative and engage in brand advocacy. Building an effective serve strategy unique to the product is one of the key tasks at hand for all of us as ambassadors.
At work, what is your most challenging activity and why?
The challenge in today's day and age since we are still partially remotely working is to strike a balance between online and offline work. Every day we anticipate a new wave of developments with on ground events and at the same time keep in mind that the conversations for the liquid need keep moving with emerging trends. If you can strike a balance with your work, then there will be no hassle.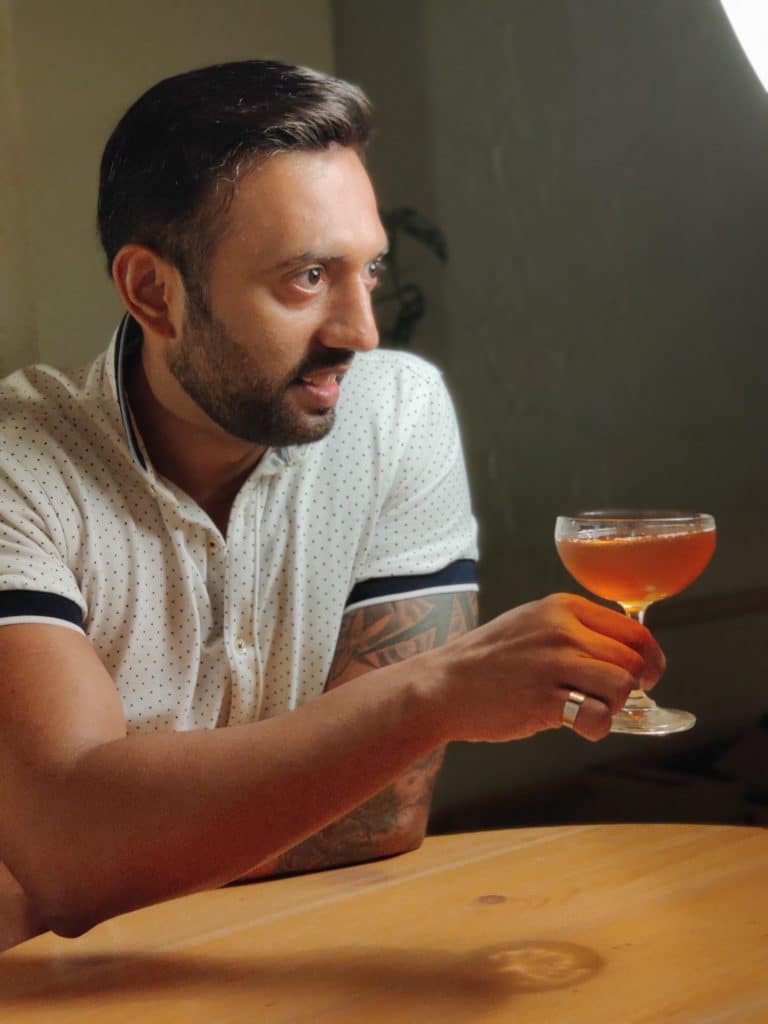 Name your favourite city that has it all: food, culture, and nightlife.
My favourite city that is an ensemble of everything food and culture has to be Mumbai. The city is alive everyday and has something new to offer every time you visit.
What are your future plans?
The idea is to keep curating newer recipes that are in line with emerging liquid trends globally. Also, to celebrate life everyday keeping in mind safety and hygiene wherever we go.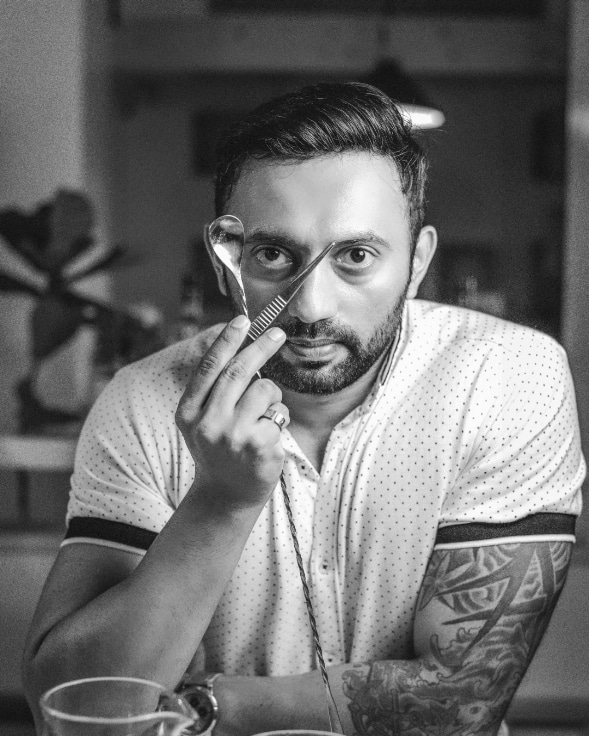 Which is your all-time favourite cocktail and why?
My all-time favourite cocktail is two 'Johnnie & Ginger' and 'Smoky Cokey'.
It is very simple and refreshing.
Recipe of Johnnie & Ginger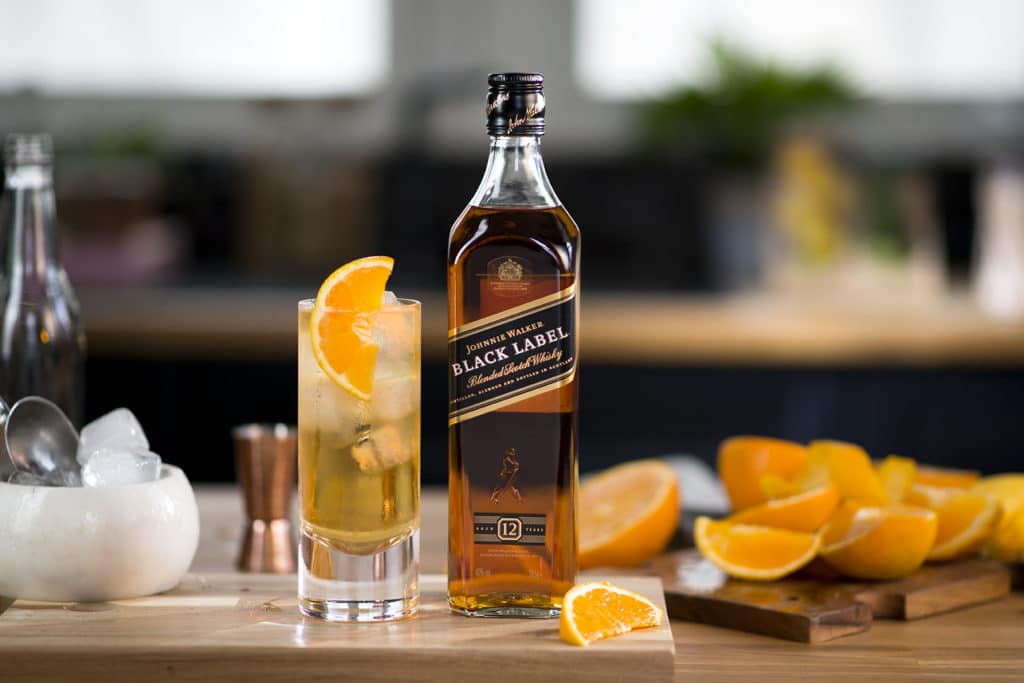 Ingredients:
60ml Johnnie Walker Black Label.
Ginger Ale
Ice Cubes & Orange slice
Method:
Take a highball glass and fill it with cube ice.
Add 60ml Johnnie Walker Black Label.
Top it with Ginger ale.
Gently stir.
Add a slice of orange to garnish.
Recipe of Apple Dog
Ingredients:
60ml Copper Dog
Fresh Green Apple Juice
Slice of Apple
Method:
Take a rocks glass and fill it with cube ice.
Add 60ml Copper Dog.
Top it with fresh green apple juice.
Gently stir.
Add a slice of apple to garnish