Stefano started taking an interest in baking and patisserie from an early age when in his own words he 'messed around' in the family bakery. Thanks to his father Alfredo, Stefano learned the traditional techniques of baking and acquired the secrets of regional and non-regional specialties. After his diploma in food technology, Stefano developed a desire to innovate and learn new methods in the world of modern, traditional and bakery. This led him to attend the iCook pastry academy in Turin where he learnt from the best pastry chefs and bakers known at the Italian and international level, such as Luca Montersino, the world champion of pastry Stefano Laghi, the maître chocolatier Gianluca Aresu and the world champion of bakery Piergiorgio Giorilli. Stefano also attended courses on anti-aging nutrition with Dr. Chiara Manzi, acquiring techniques for the selection, dosage and artful cooking of ingredients, according to the latest scientific research, in order to enhance their nutritional properties. In 2017 Stefano joined the world famous baker's club, the Club Richemont Italia and also became a member of CONPAIT (confederation of Italian confectioners). Today, he regularly attends courses and participates in national and international contests on modern patisserie, leavened products, bread making and the world of sourdough.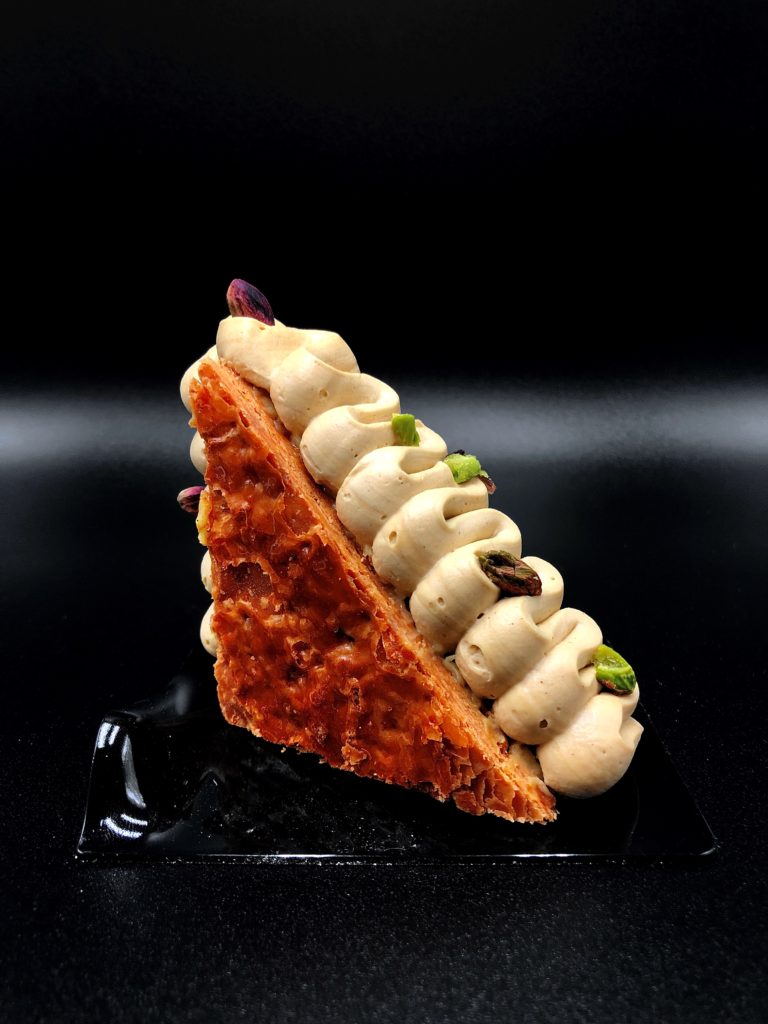 What inspired you to become a pastry chef? You've been in the industry for quite some time. Would you have done anything differently when first starting out?
First of all I love cakes! From the time I was a child, I have been always surrounded by handmade cookies, cakes, bread, pizza and I was fascinated from my family producing so many delicious products in their bakery – which is now my bakery with a history of more than 100 years. Therefore definitely the inspiration comes from my family – on Sundays when the bakery was closed, I always liked to prepare some very simple cakes at home and I used to go to the bakery with my father to prepare the sourdough for the day after – where he taught me many things especially respect for the art of bread. When I had to decide whether I was to pursue high school, I had no doubts about continuing the family business. Nevertheless, my goal was not simply to sell bakery products to the customers of my small town, but it was to get better in order to create something new and special for my clients for which I needed training from a reputed college. After a Diploma in Food Technology, I decided to go to Turin and to attend the iCook Academy of Luca Montersino, where I learnt from the best Italian and international pastry chefs and bakers.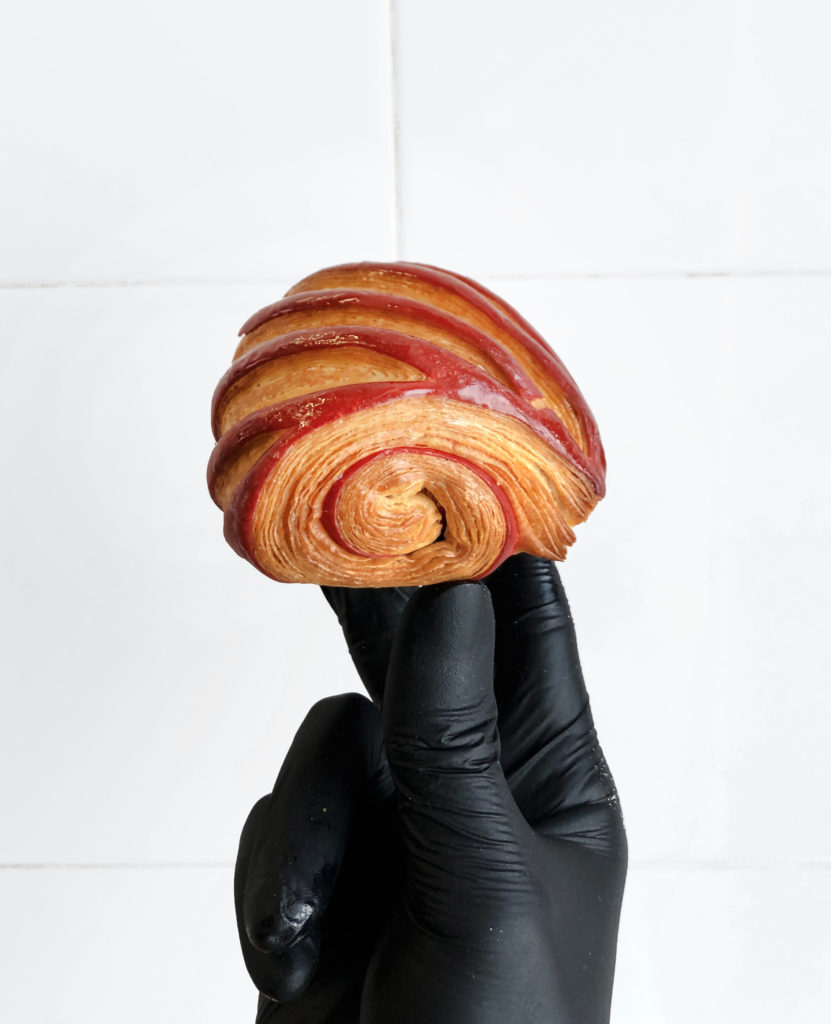 Learning about pastry from scratch and gaining knowledge about all the basics, the ingredients and their behaviours, obviously helped me in the creation of new desserts and products in a faster, more effective and creative way. Being born in a family of generations of bakers and having the passion for studying and improving myself everyday has made me a complete professional. Running a business on my own for the last 8 years has been also a big step for me and it takes a lot of energy but gives me a lot of satisfaction, so definitely I would have made the same decisions that I made so far.
What is your baking style and the philosophy behind it?
My philosophy is to produce what I would eat myself, therefore only producing with the best ingredients that I can get.
What's your favourite comfort food? What's your favourite pastry or cake or baked product?
My favourite pastry/cake is the tiramisu and I love Panettone which is a baked dessert. My favourite bread is prepared with corn flour 'Agostinello' a variety of corn present only in my area.
Who or what was your inspiration to become a pastry chef?
My father inspired me to continue the family tradition that has been going on for 5 generations. Watching on TV the skills and passion of my master, Luca Montersino, inspired me to take the path of pastry making and learning from him.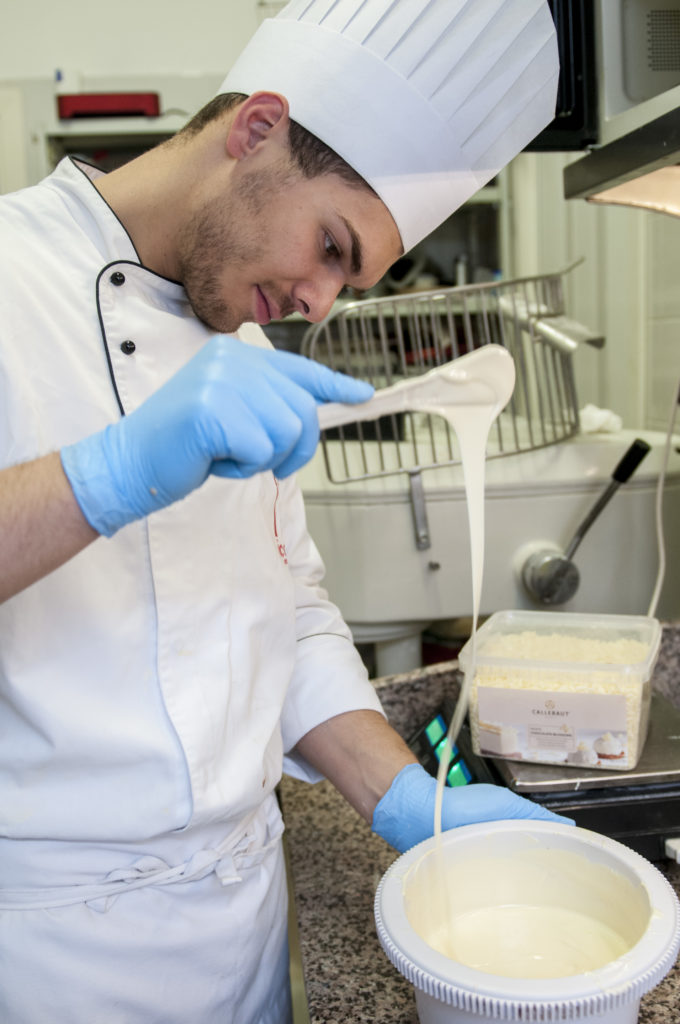 What is your advice to aspiring pastry chefs?
It is the same advice that my father gives to me and that I still follow: do not stop improving and learning new things from everyone because we can learn something new from everyone, be humble, have a lot of determination, be creative. But above all, have passion because in a hard job like ours, passion is our fuel.
Future Plans?
In the next months I will open my new and bigger workshop in my hometown, where I will produce mainly panettone and biscuits and then my plan is to start organizing professional courses as one day I would like to become a professional consultant/travel chef  as well.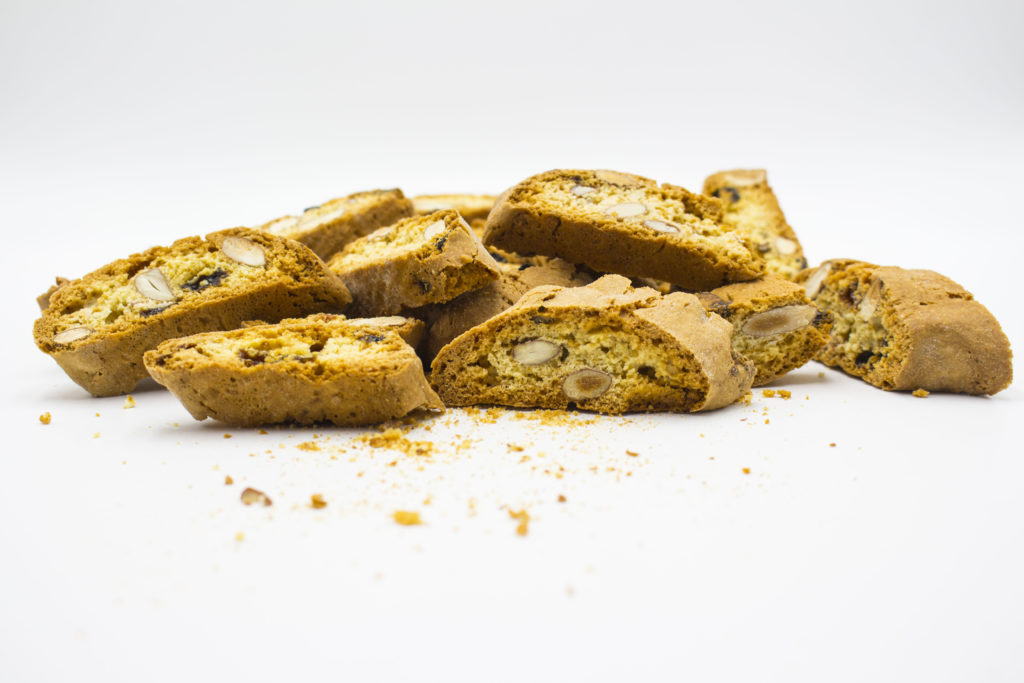 Would you consider yourself as an artist? Are you inspired by artists when you create your pastries? When you create different products everyday where do you get inspired from?
Yes of course, I believe that every person who creates something with passion is an artist. I am inspired sometimes by the pastry or combinations of my masters, other times by art paintings, or by my memories of childhood flavors, other times even just a movie or TV series can inspire me to create a cake that takes the colors and textures of the characters or environments you want to talk about.
The topic of local food, from smaller, specialized and personally known producers, is becoming more important. What are some of your local partners from whom you source?
Right, and my town is well known for one of the best 'fior di latte' of cows of Italy, so obviously for our pizza we only use mozzarella di Bojano, also many other ingredients are from Italy and I always try to buy as much as possible from local producers, such as the eggs that are from a farm nearby.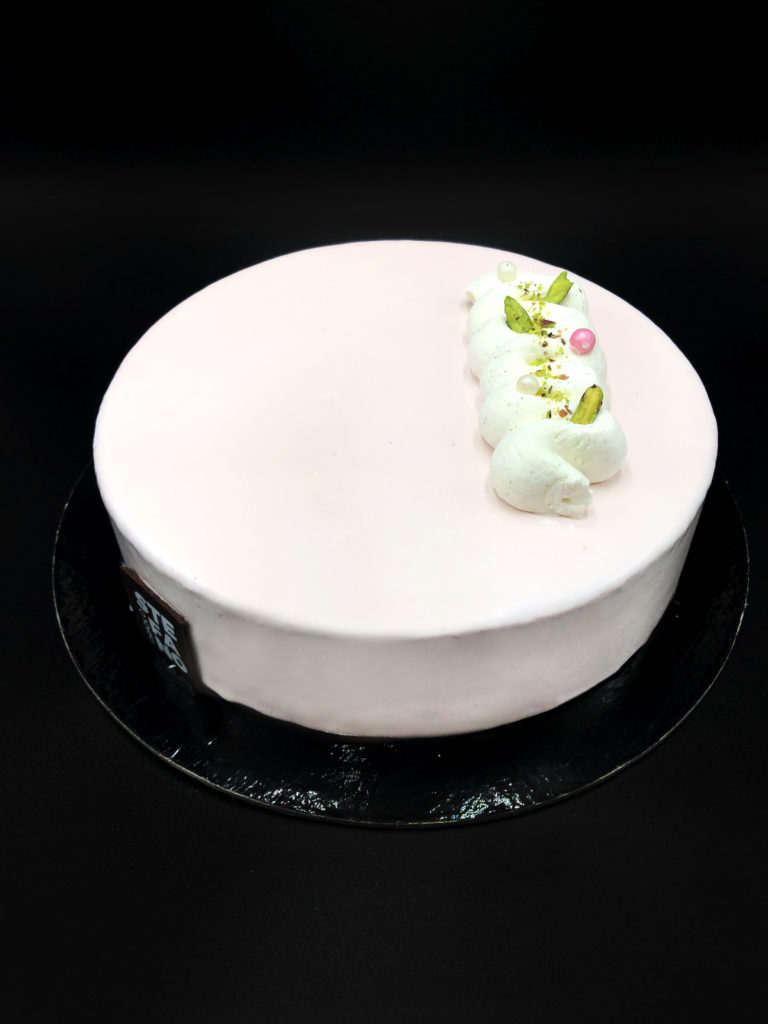 What would you say is the key/winning feature of your creations?
The quality of the ingredients I use for the production of my creations and the passion and diligence I put in the preparation but also the advice my father continuously gives to me.
What are the most important considerations when crafting your menu?
Understand the customer and trying to identify what they may like and not like, starting from this idea I would then elevate it all when crafting my menu.
Have you ever considered being a vegan chef? How practical is it being a pastry chef?
No, I respect the choices of anyone, but for me the basis of pastry are composed of non-vegan ingredients and I feel it's not possible to replace them, you will never get the same texture or flavor.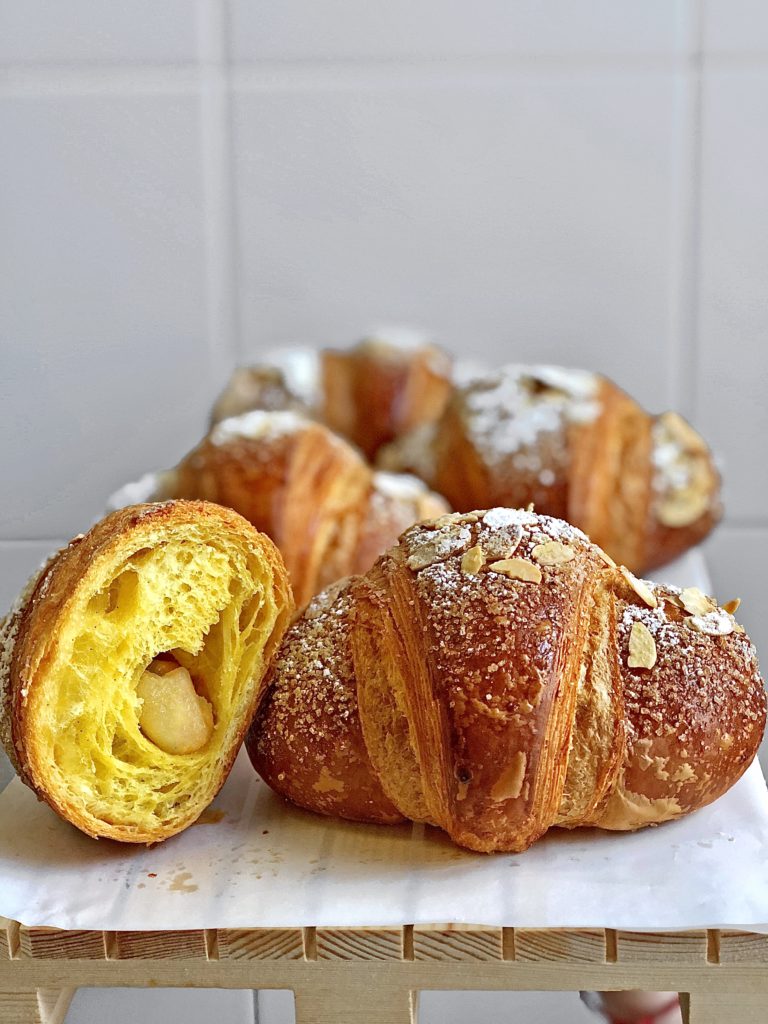 What's your signature dish?
If I need to say only one, it is for sure the Panettone. Ranking as one of the best panettone in Italy.
How has the current pandemic affected your work?
In the first period of lock down here in Italy the lock down had a quite big impact, we worked at about 25% of our capacity, but now we have started to recover well.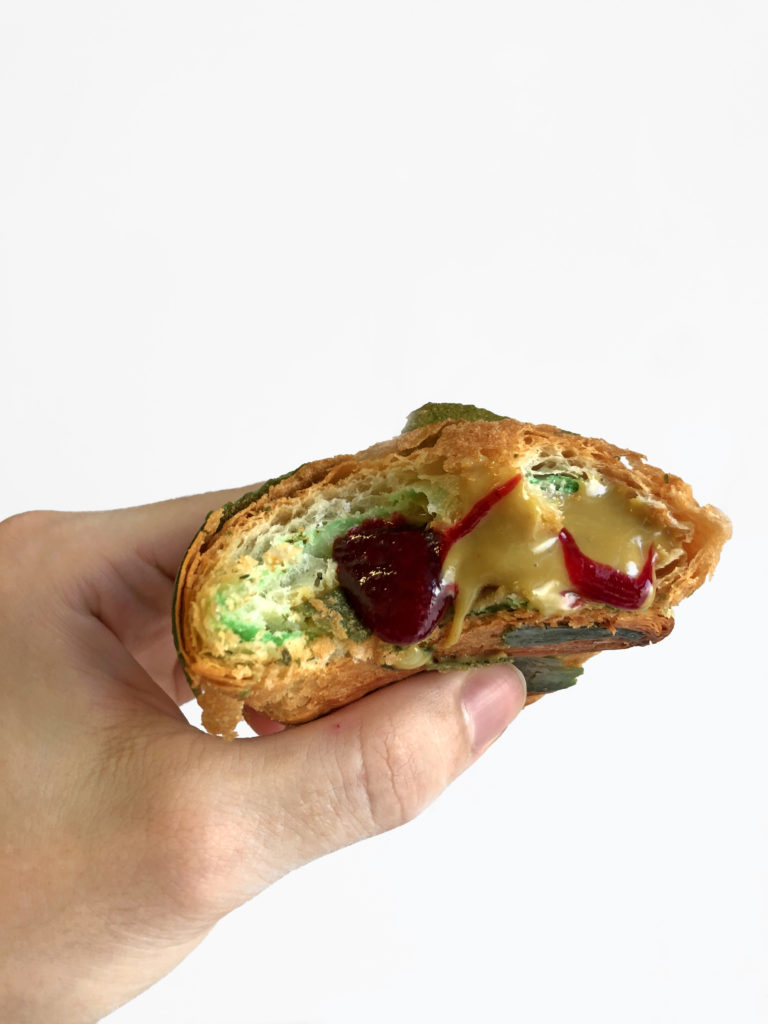 When the lock down is over, what is the first restaurant you'll be heading to and what will you order?
In Italy the lock down has already ended a few months ago and it was possible to go to restaurants with the necessary precautions. But the next time I go to a restaurant I will probably order spaghetti alla carbonara and a steak.
Which is the dish you've created that you are most proud of and why?
All of the dishes I have created- because every product that I produce has been studied and tested – however, the panettone certainly more than others, because I conduct tests continuously to improve it.