Shadab Ahmed, Chef de Cuisine of Jyran has over 15 years of Hospitality experience and enjoys mentoring his team as much as he likes crafting delicacies at the Sofitel's flagship property in India, the Sofitel Mumbai BKC Originally from Lucknow, Chef Ahmed creates delicacies from the North West Frontier of the country at the hotel's signature restaurant- Jyran Tandoor Dining & Lounge. The food at Jyran Tandoor Dining & Lounge stands testimony to this and reveals a real mastery of flavours and textures that can be sensed in the scrumptious Tawa Kheema, Tandoori Chicken, Gosht Biryani, Phirnee, Malpua Rabdi and more.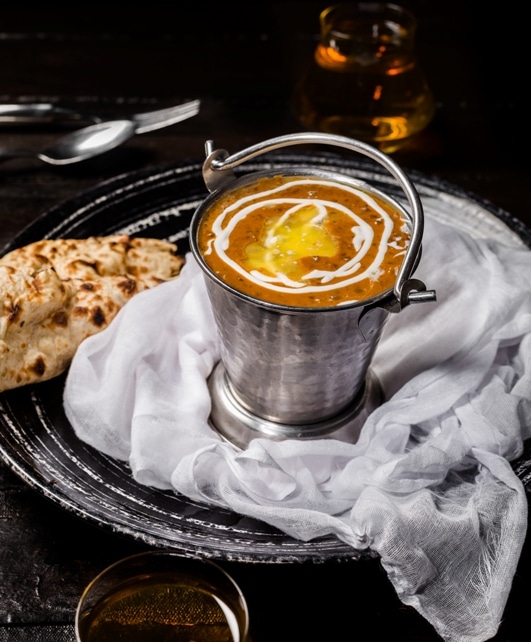 Chef Ahmed has worked with some of the finest hotels in the country and with a keen interest in the field, climbed the ladder of success by gaining expertise across India. From working with personalities like Jiggs Kalra to the Ohris Cuisine Court (Hyderabad), Hilton Golden Palms resorts & Spa (Bangalore), ITC Maurya Sheraton (New Delhi), ITC Grand Chola (Chennai), The Leela (Mumbai), Chef has acquired the proficiency needed in the field. Currently at the Sofitel Mumbai BKC, he assists in the functioning and processes of the hotel from setting the menu to ensuring the customers are served well, from mentoring the team to sourcing the right candidates for Food and Beverage.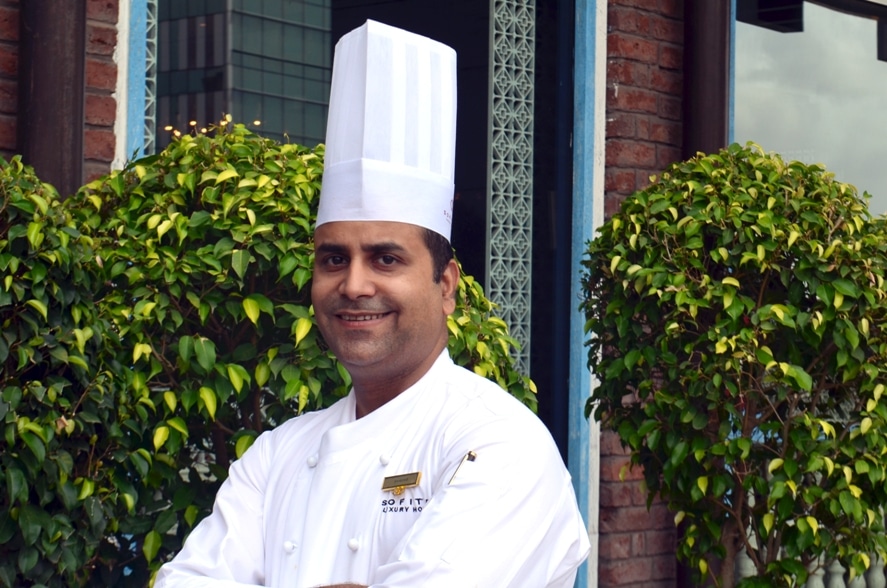 Do you have a favourite time of year or set of ingredients that you look forward to working with?
I enjoy all four seasons in my kitchen because of the variety of seasonal ingredients I get to choose from.
What would you do if you weren't a chef?
I have always been very passionate about aromas, especially perfume. I would have probably been a perfumer, as I am very fond of identifying different aromas.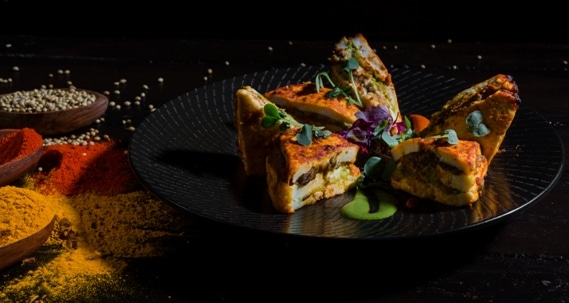 Do your personal preferences influence the menu at all?
No, I try to keep the menu seasonal and as close to it's region of origin as possible. I also ensure that the menu design includes dishes that are from that particular native place and are palatable to the people of that region.
What do you think is the most over-hyped food trend currently?
According to me, the most hyped trend right now is having gourmet food at home. Gourmet food from a certain restaurant is meant to be enjoyed within that restaurant, which has specially been designed to have a distinct ambience. When seated in that ambiance, only then can one actually be able to sense its aromas and taste its flavours, as it should be served.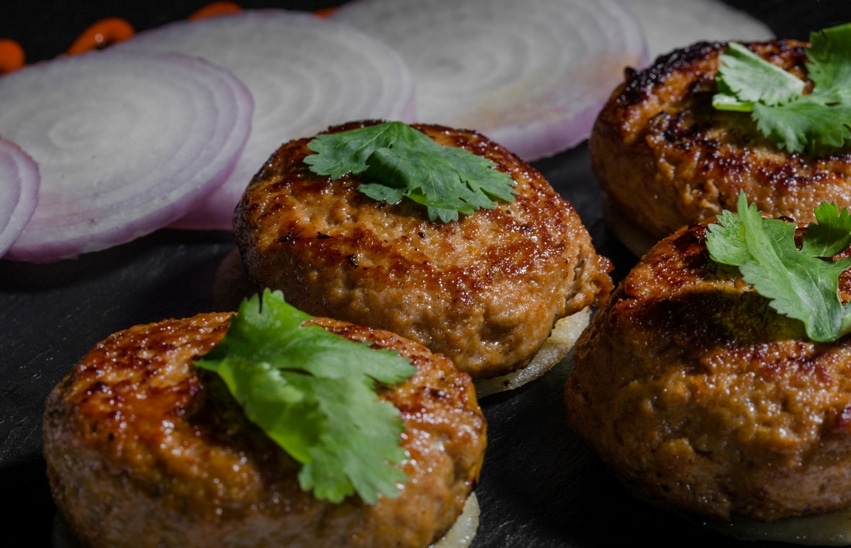 When are you happiest?
I am happiest when I am cooking on the range and with my children. Another great moment of happiness for me is to see my guests returning again and again for the food I cook in the restaurant.
When you're not in the kitchen where can you be found?
When I am not in the kitchen, I will be found at home playing with my children Misti and Nimki, and simply enjoying quality time with my family.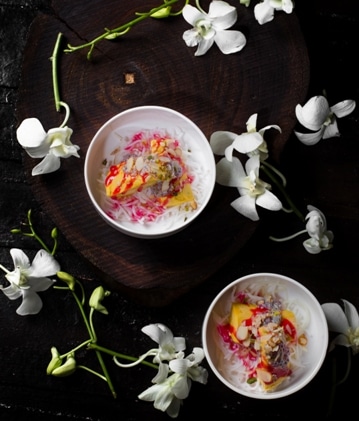 Where is your favourite place to dine?
Well I love exploring street foods. In Mumbai, I love the food served at Mohammed Ali Road and that's where you will find me if I had a choice to dine at my favourite place.
 What's your favourite takeaway or comfort food?
The answer to this would have to be Biryani, because I am an absolute fan of Biryani.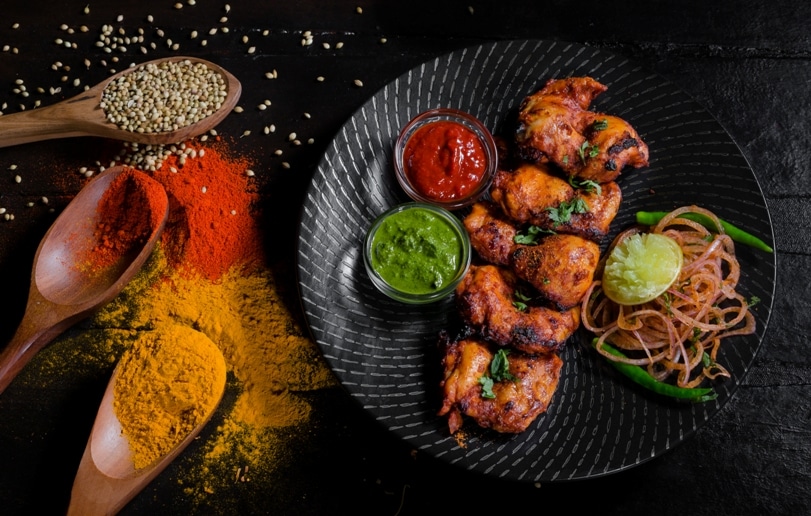 What makes the local food scene so exciting?
The variety that local food offers makes it so exciting! Nowadays one gets to discover new ingredients and flavours with every new dish.
 Which is the dish you've created that you are most proud of and why?
I do a version of baked 'Thande Masala ke Machhli' where the fish is coated with a marinade of herbs and spices that cools your body.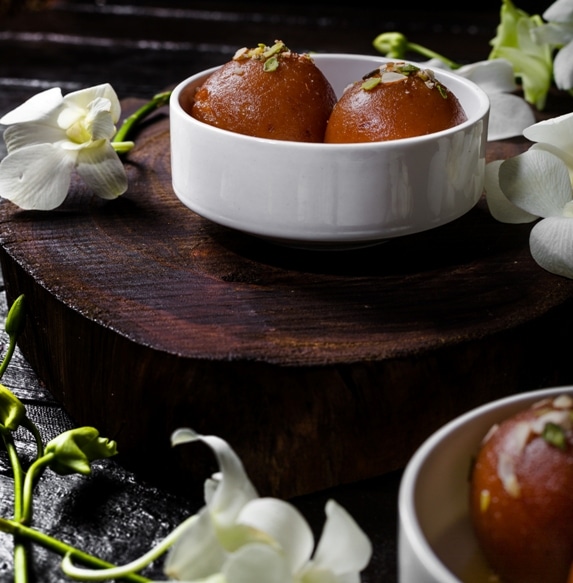 You're having friends over for dinner tonight. What's on the table?
It has to be biryani! I would have biryani on the table on any given day or when my friends come over.
 Name your favourite city that has it all: food, culture, and nightlife.
I would have to name two cities for this answer – Mumbai and Delhi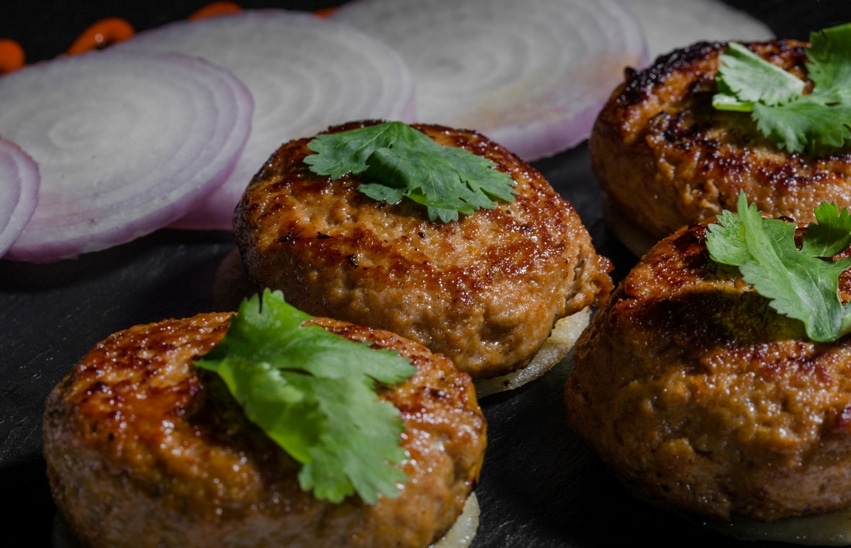 What is the USP of your cuisine?
My deep research on the blend of herbs, spices and their correct usage, which I implement in the preparation of all my dishes, has to be the USP of my cooking.
What's your comfort food and what does it remind you of?
My comfort food, as mentioned earlier, is Biryani. I remember how my grandfather used to make it in my childhood days over wood fire. Those were amazing days that are embedded in my memory and will stay with me for my lifetime.
RECIPE FOR MURGH BIBI KA PULAO
Ingredients :
Chicken Curry Cut 250 gms.
Basmati Rice 150 gms.
Yellow Chilli Powder 10 gms.
Green Chilli 10
Green Cardamom 2 gms.
Cinnamon Stick 5 gms.
Clove 3 gms.
Block Cardamom 2 gms.
Ginger-Garlic Paste 25 gms.
Pure Ghee 100 gms.
Brown Onion 100 gms.
Bay Leaf 5
Lemon Juice 50 mls.
Salt To Taste
Method:
To cook the chicken, heat ghee in a copper vessel (lagan) and add the whole spices
Let the spices crackle and then add the chicken pieces and sauté
Add salt to taste and then add ginger-garlic paste and brown onions to sauté again for a while till the oil separates
Now put yellow chilli powder and all ingredients and cook the mixture well
Add water to cook the biryani chicken
To make the rice, wash and soak the rice for 10 minutes
Boil water in a pan and add the whole spices, salt and lemon juice
Add the rice to this mixture and cook till 2/3rds is done
Now to start cooking on Dum, layer the cooked chicken with the boiled rice
Add a mixture of ghee and cream on it
Line the lid with dough, seal the vessel and put it on an iron griddle or iron tawa and cook for 15 minutes on dum
Garnish with fried onions, coriander, mint and elaichi powder
Serve hot with raita of choice