'It is more important to 'read' a painting, rather than merely 'see' it.'
 "In my paintings I have depicted the deeply rooted symbols and techniques of spirituality which is very powerful, hidden and the silent mood of texture and formed space. The qualities gained from the elemental lines can be related to various moods thus the painting talks to those who are good observers, its takes us to heaven, inner heaven, inner Space of who they seek. I always work using oil colours which have been used in this one too. I created my own brushes to match my expectations and to get the right textures I wanted, which has been a great help to make it more attractive… My works were mostly "UNTITLED ". I didn't want to condition people to view the painting in a particular way by giving them a TITLE," says artist Ramesh Thorat.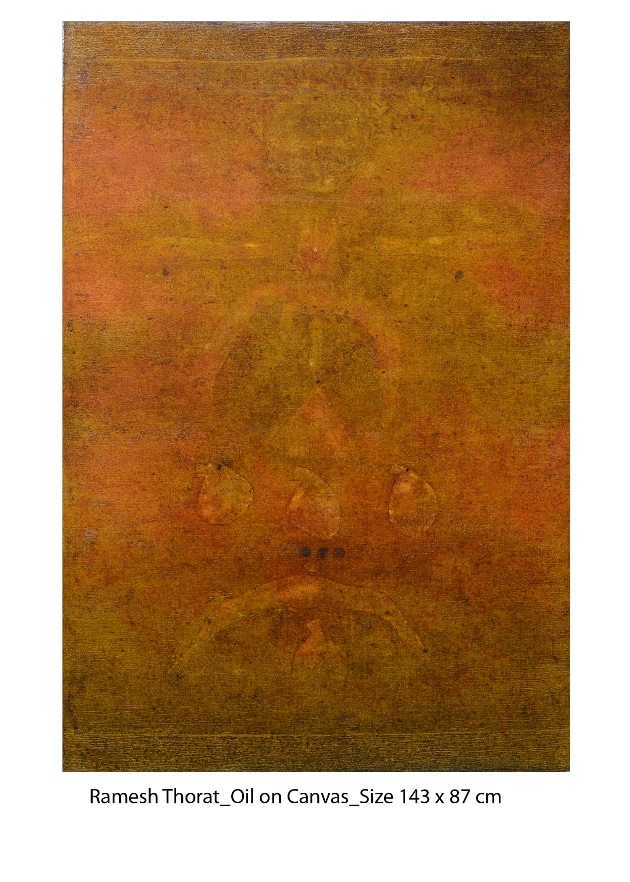 What's your artistic background?
I am diploma holder in Fine Arts, now working as a freelance artist.
What's integral to the work of an artist?
Originality, subject and how you convey your subject to the audience is the most integral part of any artist's creation.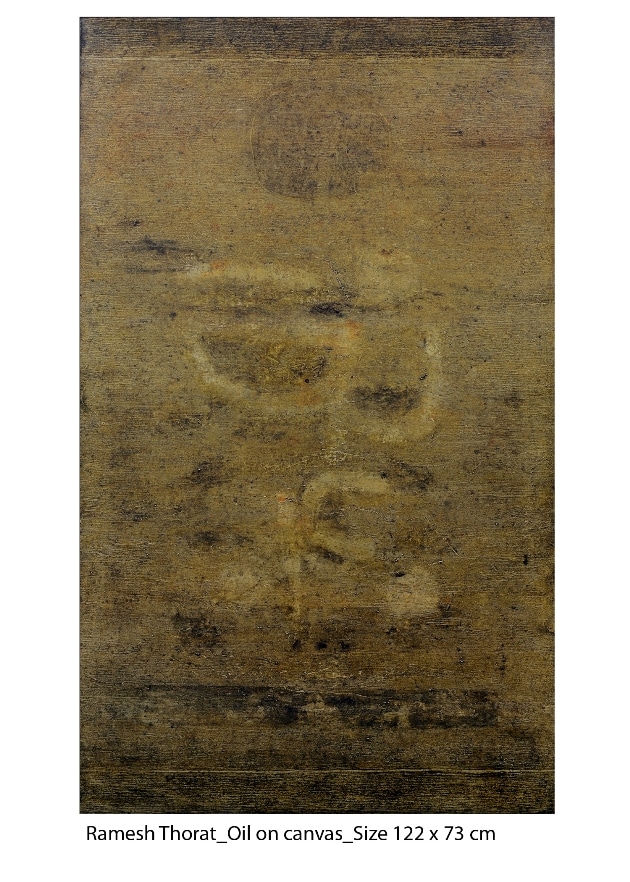 What role does the artist have in society?
Preserving, promoting and influencing the youth with the local and national culture is the role of an artist in society.
What art do you most identify with?
I identify most with spiritual and symbolic art.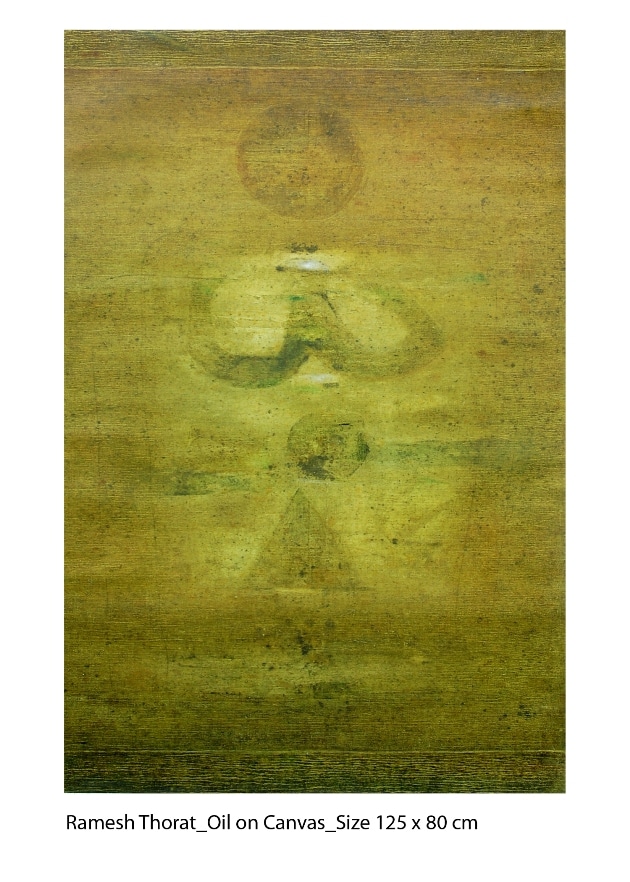 What's your favourite art work?
I like Velu Vishwanathan Gaitonde's art work.
What jobs have you done other than being an artist?
None to be honest! I've always been a freelance artist.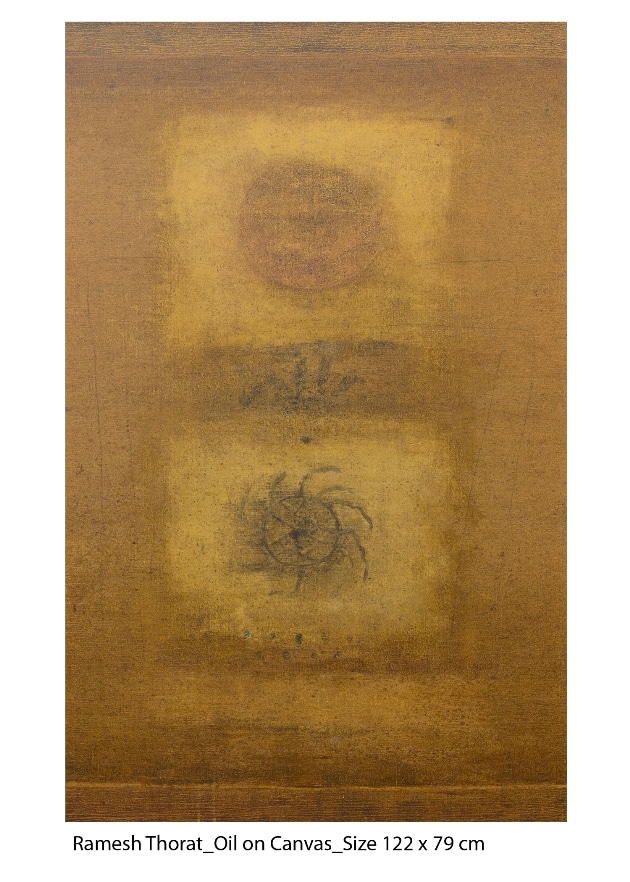 Why art?
Art doesn't require a language to communicate. You can connect with people from any corner of this world through art. It breaks all manmade barriers.
What is an artistic outlook on life?
Learning about different cultures through art is inspiring. Meeting new people and doing what you love is what's required in today's world.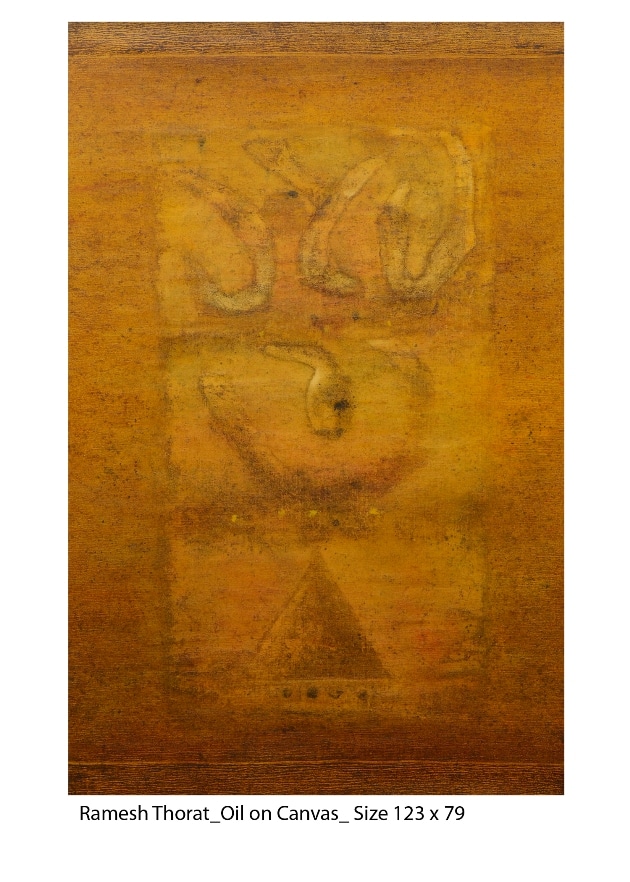 What memorable responses have you had to your work?
Too many to memorable responses to be put into words.. difficult to describe one.
Is the artistic life lonely? What do you do to counteract it?
Not at all! I've made so many friends from around the world in this field. We meet once or twice a year and exchange ideas, discuss various subjects and help each other. This is the life!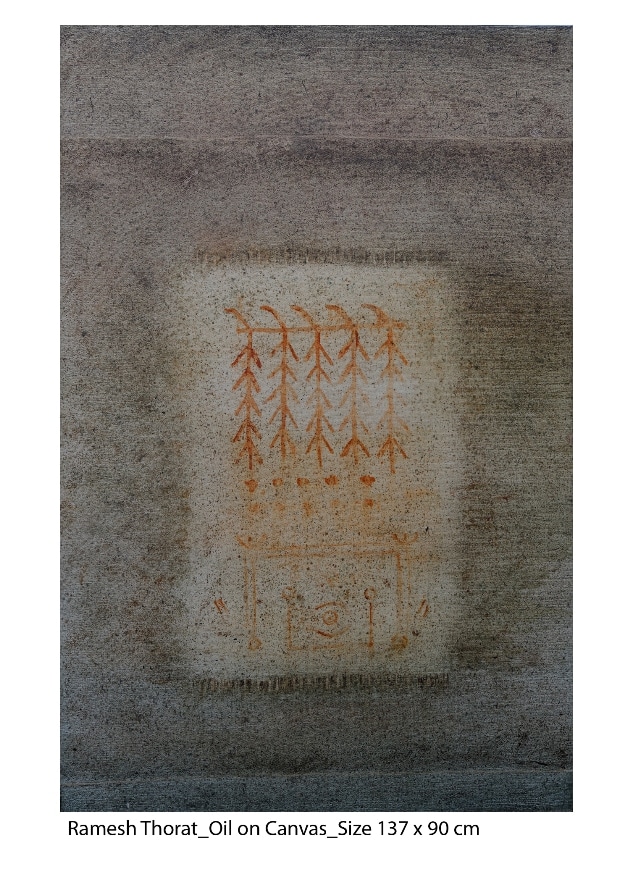 What do you dislike about the art world?
Creating prints out of original paintings and selling them for profits is what I dislike the most.
What do you like about your work?
My work is so unique that even I can't replicate the same painting twice. This is what I love and hate about my work.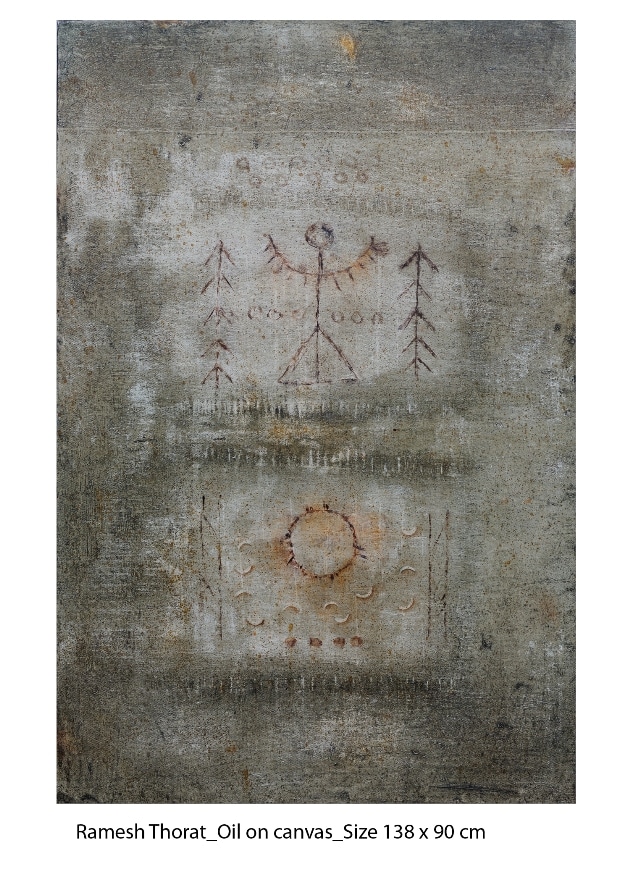 Should art be funded?
Yes, art should be funded to encourage more people to follow it passionately.
What role does art funding have?
Lot of people give up their dream of becoming an artist due to the financial difficulties an artist faces in his early life. Some sort of merit based scholarships should be given to budding artists.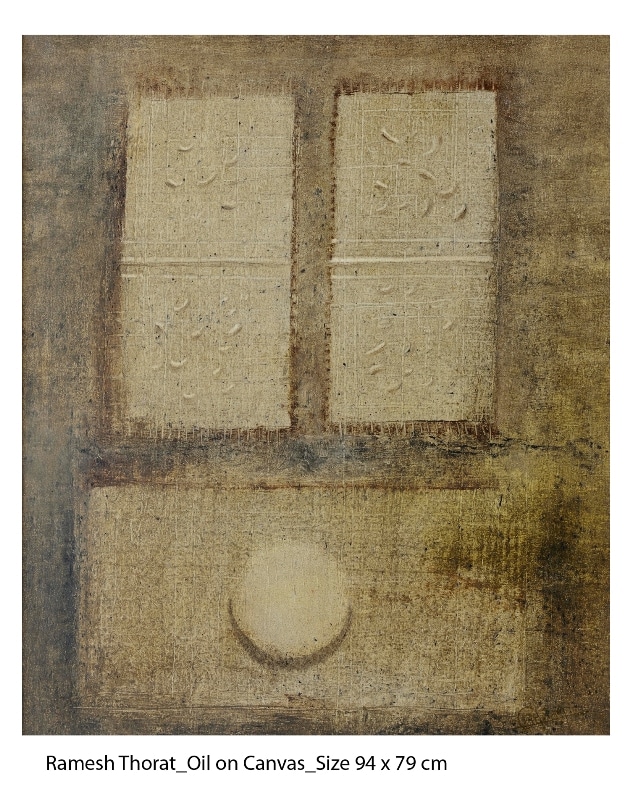 What is your dream project?
My dream project is to do a solo exhibition at Satchi art gallery in London.
Name three artists you'd like to be compared to.
Velu Vishwanathan, VS Gaitonde and Mark Rothlo.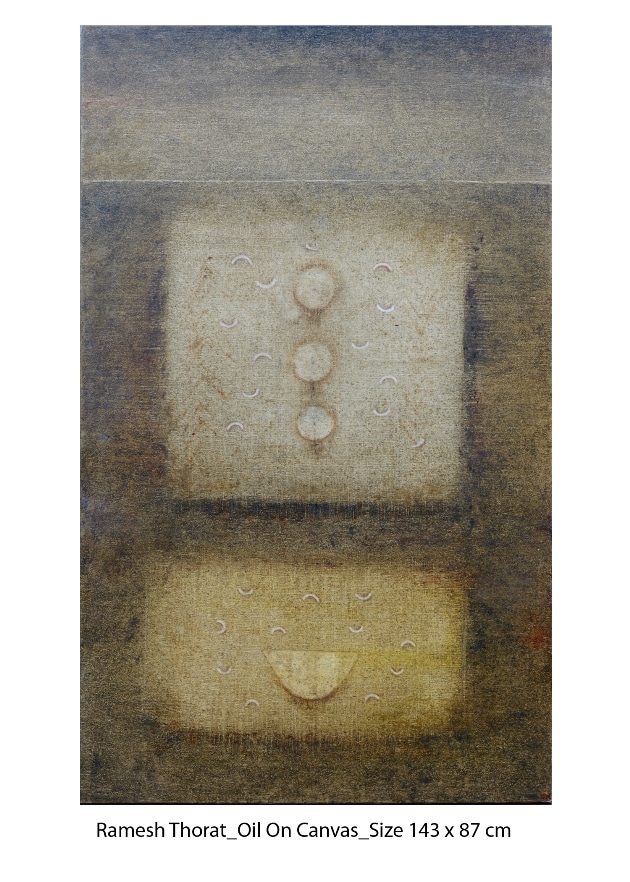 Favourite or most inspirational place?
Hrishikesh is my favorite and most inspirational place due to it's natural beauty and the culture over there.
Professionally, what's your goal?
I want to be remembered as one of the best in this field.
Future plans?
Visiting foreign art galleries and museums and taking inspiration from them to improve myself.