Sanjay Jack Barde is a singer/songwriter and multi-instrumentalist who has donned many hats (pun intended) during his past 3 decades in the music industry. He was the founder, lead singer and songwriter for Hazzard – India's only Glam Rock Band. Jack co-wrote and composed all songs for the band's critically acclaimed album 'Glam Bam Thank You M'am' (BMG Crescendo Records), and handled the lead vocals, besides playing drums, bass guitar, acoustic guitar and keyboards on the album. His musical journey includes being session drummer and backing vocalist for Gary Lawyer, Nandu Bhende, Leslie Lewis, Infra-Red and several other prominent artists and bands.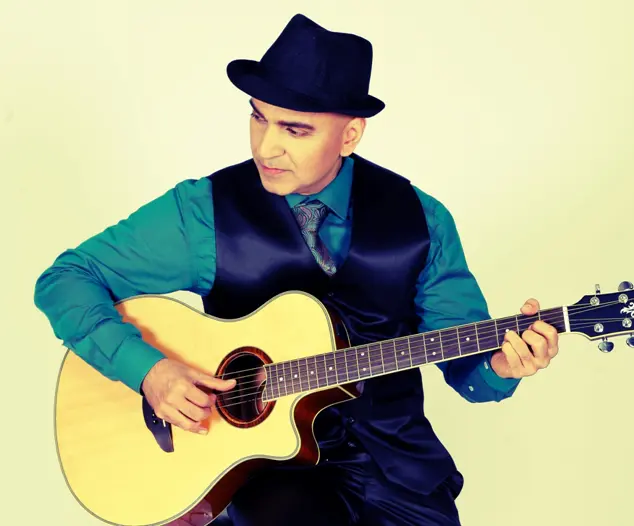 Jack has performed at literally thousands of concerts as a session drummer and supporting vocalist with several prominent artists and bands all over India and abroad. He has spent 8 solid years focusing mainly on studio work and has been part of innumerable projects. With a view to experience and learn aspects of the other side of the music/entertainment business, Jack has worked as an A&R/Event Manager, Model Coordinator and Studio Engineer.
During his time in the Republic of Ireland, this versatile artist has not only performed as a session musician with local artists, but also worked with music clubs as a talent agent, bringing in music acts from around Europe. With his own duo act –Jukebox 2.0, Jack has performed at several 5 star hotels and high profile events across India. During his time in Pune, Jack tutored several students in drums, guitar and vocals.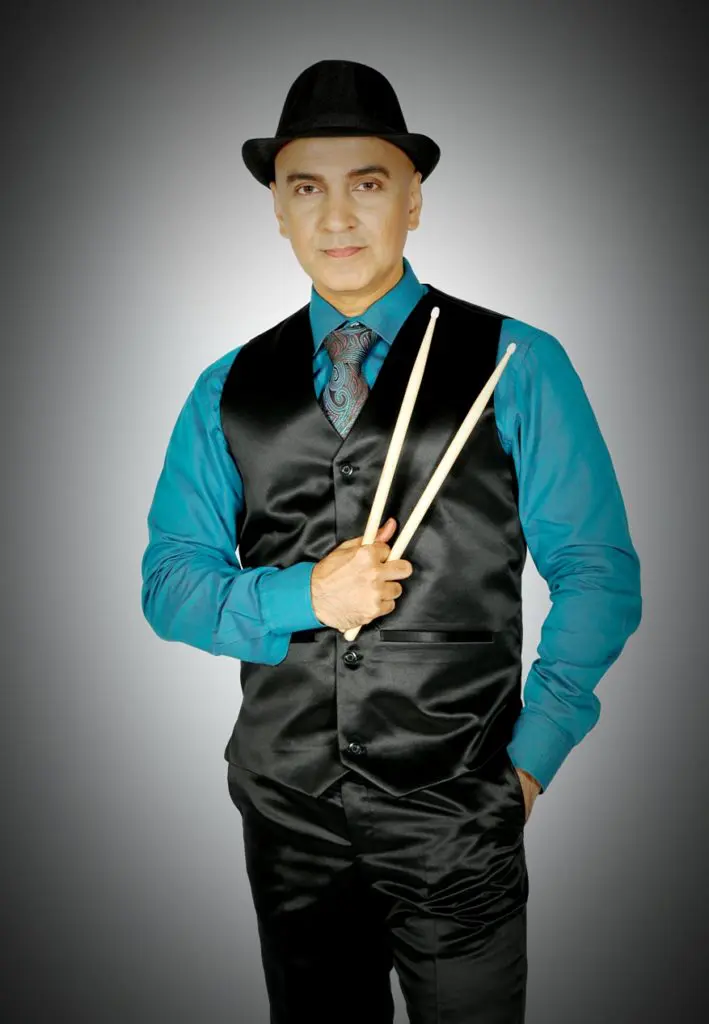 Jack was part of the successful and critically acclaimed musical 'Man of La Mancha', sharing the stage with actors such as Dalip Tahil, Sunita Rao, Denzil Smith and others. With a repertoire of thousands of cover songs and some really impressive original music, he is loved and respected in the industry and by his audience over the years. While vocals and drums as his main strengths, he is comfortable playing guitar, bass and keyboards as well. Jack's recent original offerings – April Wine (a Country Ballad), Make It Right (a Pop tune with a social message) and Hun Mai Akela (an Indi-Pop guitar driven song) have been very well received by listeners.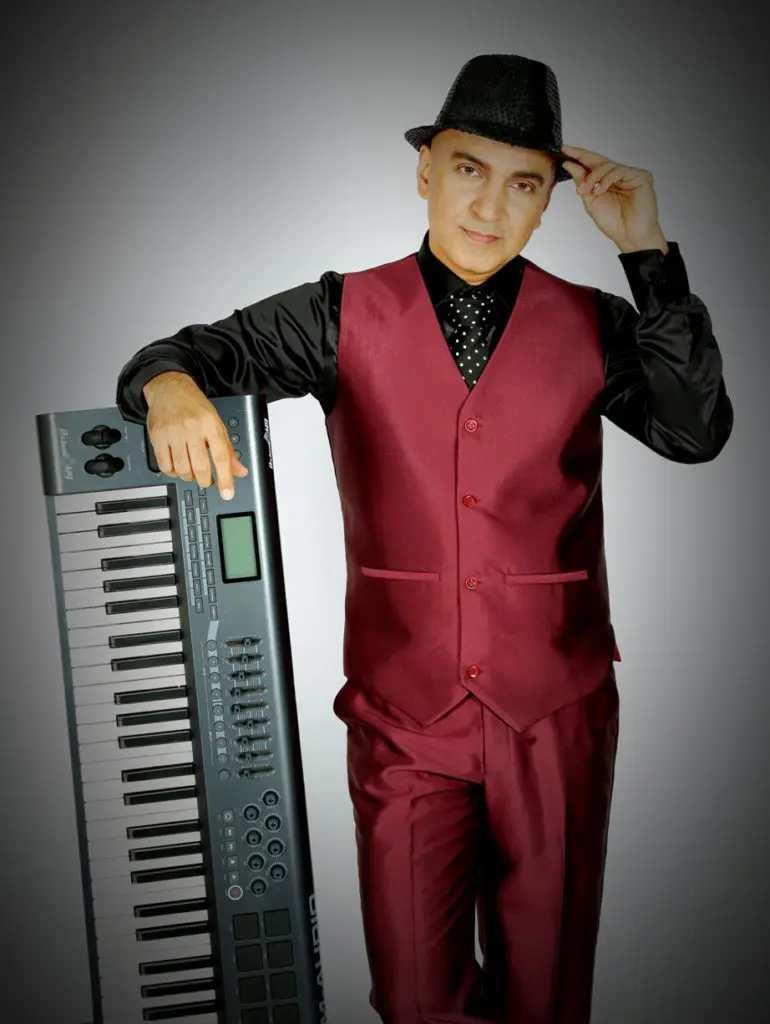 What first got you into music? Who inspired you to make music?
Looking back, I guess music was always an inherent part of me – from as far back as I can remember, I'd be constantly singing songs at home, playing percussion on school desks, listening to all kinds of music….it just made sense in my brain. But the idea of actually starting a band and performing to an audience took seed in college along with a couple of friends – we'd listen to all these Rock bands and dream that one day we'd be as accomplished and famous as them.
How would you describe the music that you typically create?
I've always been of the opinion that music in particular is a very entertaining art form. So I'm naturally inclined to make and perform music that entertains people. At the same time, I also believe that it is a very soulful and powerful form of expression, so there should be some substance to the music I create and perform. Most of the music I perform or endeavor to create is a balance of these two aspects.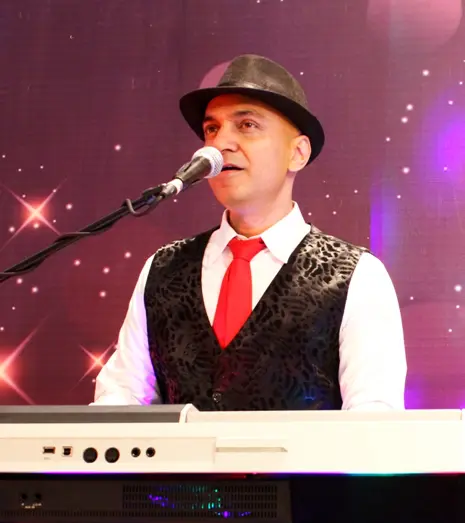 What is your creative process like?
It varies. The basic idea for a song could emerge from an experience, an emotion, a melody or lyric that I come up with or even another song I might hear. From there on, it's the process of developing the melody, lyrics, composition, arrangement, etc. to make a full song with the desired production.
The creative process in itself is quite random….and it varies from song to song. There are songs that go from a scratch to the final version in a matter of hours…and then there are songs that take years to complete.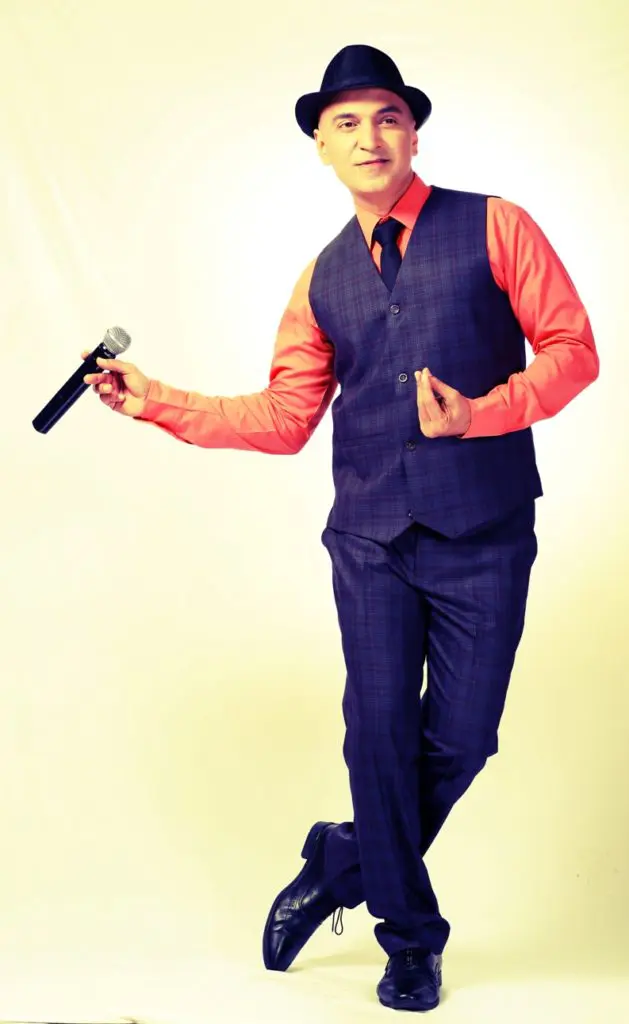 Who would you most like to collaborate with?
I've never really thought about this. I think I'd love to collaborate with any musician(s) who are like-minded and push me to give out my best.
If you could go open a show for any artist who would it be?
For me, a show is a show – I don't really think it would make a difference to me. I'd be focused on performing to the best of my abilities. When we were younger, it was a huge deal! I remember being so very excited when we got to open for the British legendary Rock band – Def Leppard. I don't think I'd feel that way now.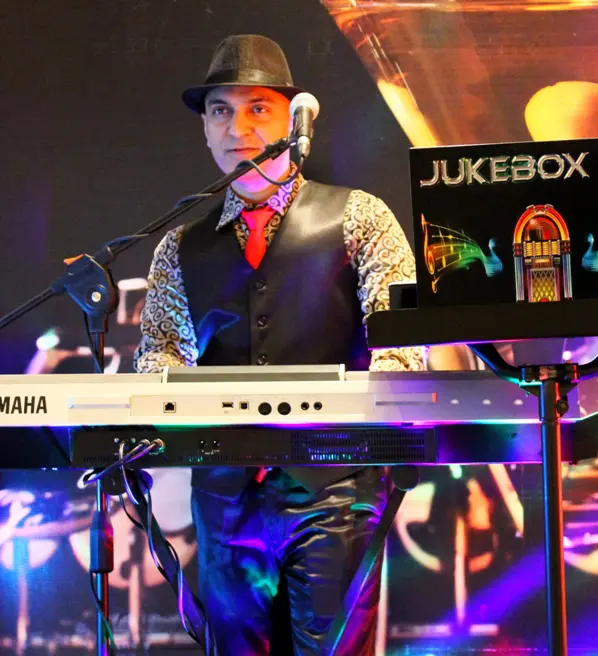 What is one message you would give to your fans?
Just a very big 'Thank You!' for all the continued love and support….. and for making my job so much more pleasurable!
What is the most useless talent you have?
Being meticulous about the most mundane and insignificant tasks….. and making strange sounds with my mouth and hand – I have never found any productive use for this!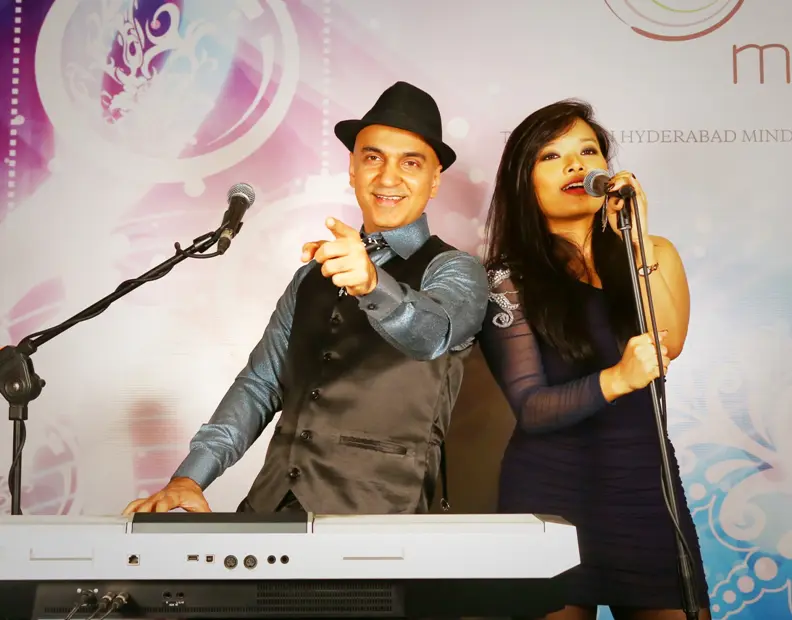 Do you sing in the shower? What songs?
I sing pretty much everywhere! It could be anything – I'll be singing a Jazz Standard one minute and a Bollywood Pop song the next….literally any song that pops into my head.
What would you be doing right now, if it wasn't for your music career?
I think I'd be part of a travel/nature show crew. I have a deep fascination and respect for this planet we inhabit….and anything that would enable me to see more….learn more about it would be very satisfying.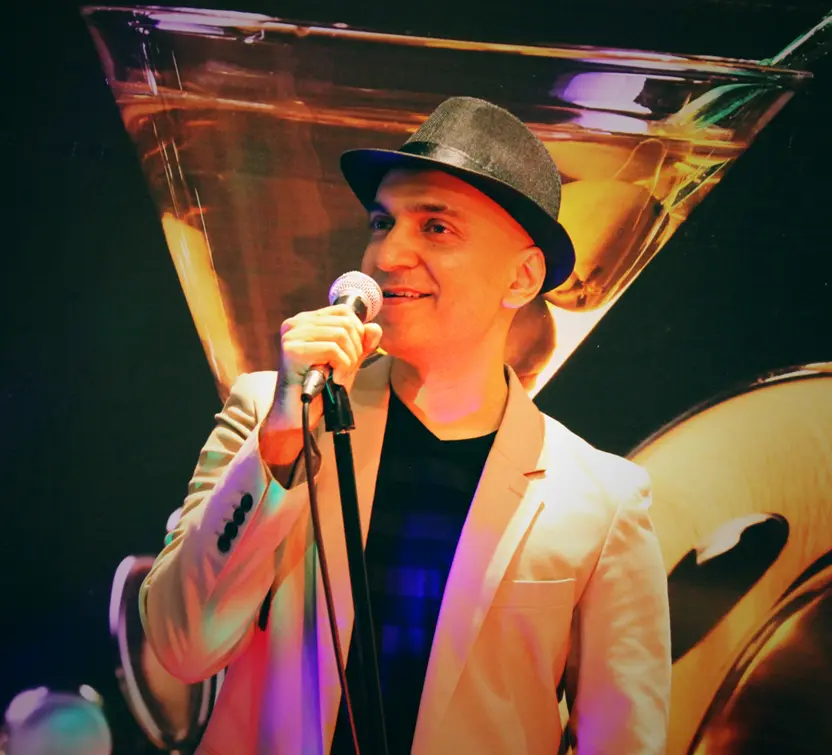 Where have you performed? What are your favourite and least favourite venues? Do you have any upcoming shows?
Over the past 3 decades, I have performed at literally thousands of gigs in so many places. The length and breadth of India…. gigs in Sri Lanka, Singapore, Dubai, Muscat, Mauritius, Kuala Lumpur, Republic Of Ireland, Denmark, The U.S of A……Every gig/venue is special in its own way. There are iconic venues that overwhelm you, large venues that make you nervous, strange venues that present challenges, 'dream' venues that are so easy to perform at…..but they're all special experiences. As the industry is slowly limping back on track, I am being contacted for several gigs in the New Year….. So hopefully, 2021 should be an interesting year.
How do you feel the Internet has impacted the music business?
The internet has impacted the music business tremendously – probably more than most other businesses. Music is becoming increasingly free to hear and download…. musicians all over the world have access to a previously unimaginable database of music education and collaboration opportunities…. sites such as YouTube, SoundCloud, Spotify, etc. enable musicians of any genre/level to showcase their music to the entire world…. the monopoly of the 'Major Labels' has been eroded…. The music business has and continues to be impacted by the internet in ways that would have been hard to fathom before its advent.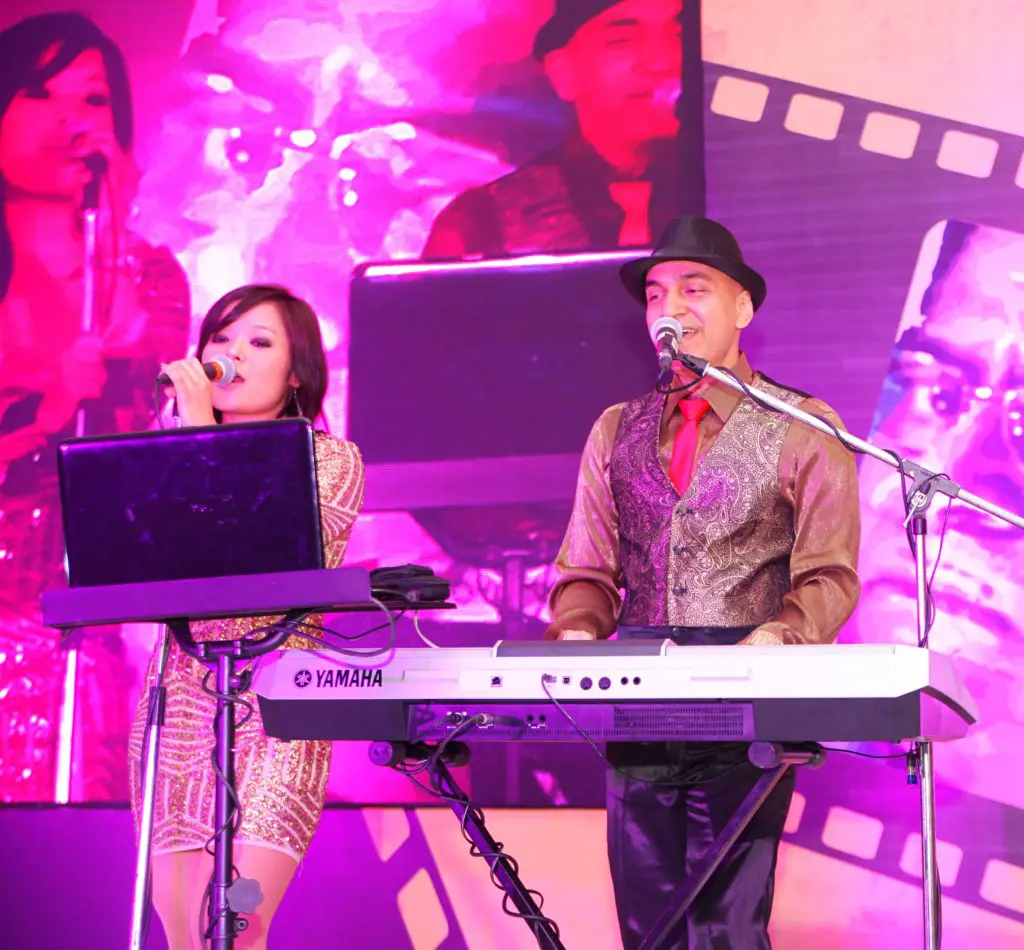 What is your favourite song to perform?
I have the ability to enjoy to the fullest, every song I perform on stage. I get totally lost in a song once I start singing it. Though there are songs such as 'Angels' by Robbie Williams, 'I Am, I Said' by Neil Diamond, 'Babe' by Styx and several others that are special to me…..and of course 'My Way' by Frank Sinatra – a song that always evokes overwhelming emotions every time I sing it.
Which famous musicians do you admire?
So many!! I'd be doing injustice by mentioning a few…..From the legends like Sinatra, Neil Diamond, Buddy Rich, Dave Weckl, Dennis Chambers, Paul Simon…..to contemporary artists like Jason Mraz, John Mayer, Adam Levine……besides music producers, arrangers, engineers whom I admire. I also have a deep admiration and respect for Bollywood composers such as Shankar – Ehsaan – Loy, Vishal – Shekhar, Pritam….. It's truly amazing how they consistently churn out good music that resonates with millions of listeners.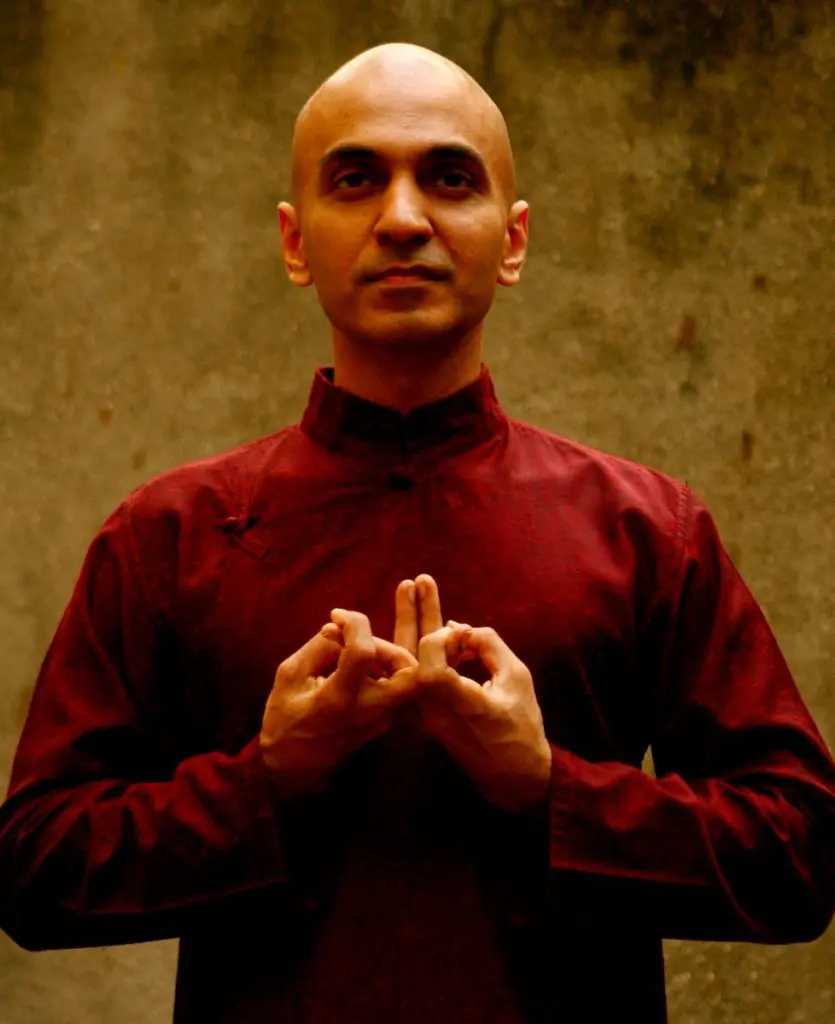 What is the most trouble you've ever gotten into?
Nothing in recent times. I did have some very close shaves when I was much younger. Mainly as a result of our desire as upcoming musicians to do as much as we could. One particular experience stands out –
Despite warnings from several people, my group had taken a booking for 2 shows in Allahabad and Kanpur during the very troubled times following the Ayodhya incident. It was only after we reached Allahabad that we realized the gravity of the situation. We were actually put in the lock up for having 'long hair' soon after checking into our hotel. We managed to get out after several calls to everyone we could think of, and actually did the show. Our next stop was Kanpur, where an even more bizarre and scary experience unfolded – while performing onstage, a few local goons with political clout came onstage and forced us to play a couple of filmy songs (blasphemous for a hard core Rock band!) at GUNPOINT! So here you have a group of long haired rockers onstage singing (trying to) a filmy song, with 5 goons onstage; of which two were brandishing pistols. Quite an experience…..
What is the best advice you've been given?
'It's all in the mind'
If you could change anything about the industry, what would it be?
Nothing! The music industry is a huge, larger than life monster with incredible dynamics; individual musicians may feel the need to change some aspect of it at different times, based on individual experiences/needs…. but in the larger picture, none of this matters in the least.
What's next for you?
Tomorrow…. hopefully 🙂