A curious look into the art journey of a well known creative artist, Rahul Mhetre reveals an important facet of his illustrious career. Apart from being a very sincere and innovative contemporary artist from the beginning, he has been an active and dedicated artist having been blessed with a keen observational instinct along with command over the medium and technique used for aesthetic adornment of his multifaceted works through the tonal harmony and rhythmic resonance of apt colour patterns used.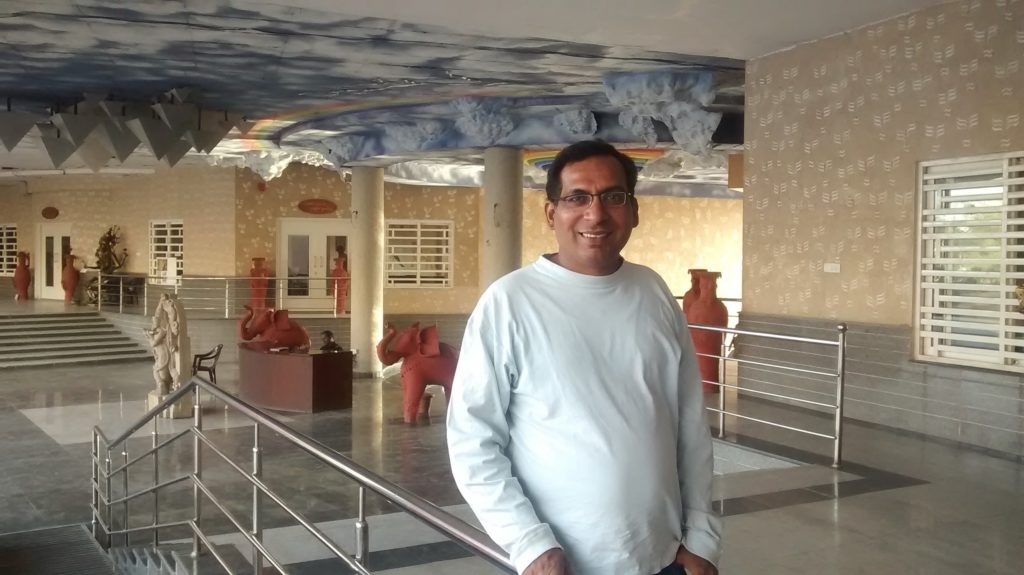 In school, he had a keen interest in drawing and painting vis-à-vis other subjects. As a result, his progress in this field was superb and exemplary as compared to almost insignificant in other subjects. He had an ambition to study fine arts in a reputed art college outside Sholapur and undergo a rigorous and regular art course there in order to perfect his skills and techniques. But he was not sure about the requisite permission for it from his father. However, his joy and exhilaration knew no bounds when he got the said permission from his father to complete fine art course at a reputed art institute in Pune.  It was almost like his dream and ambition getting fulfilled in life.  Consequently, he went to Pune and joined Abhinav Kala mahavidyalaya for a regular course in fine arts with enthusiasm and zeal.

His works were widely acclaimed and overwhelmingly appreciated by the present art fraternity due to their uniqueness in compositions supplemented by apt harmony and tonal rhythm of the proper colour patterns used for eternal tranquility in his works via the unique use of apt visual metaphors, idioms and iconic presentations of various norms of beauty, ethics, culture, traditional heritage and above all, the various omnipresent ingredients of Indian-ness in his multifaceted endeavors.
What's your artistic background?
I have been painting since childhood and was more interested in painting than in any other subject in school. My birthplace is Solapur in Maharashtra and I went to 'Kala Yyavasaya Kendra Solapur' for primary education. Later I joined the Abhinav Kala Mahavidyalaya in Pune for further education.
What role does an artist have in society?
An artist is an important part of society and preserves culture through his paintings. I believe an artist also brings happiness for the current generation and for the next generation from his/her paintings. By doing this service to humanity, we pay off the debt of living in this world. This service to humanity can take many forms in our artworks.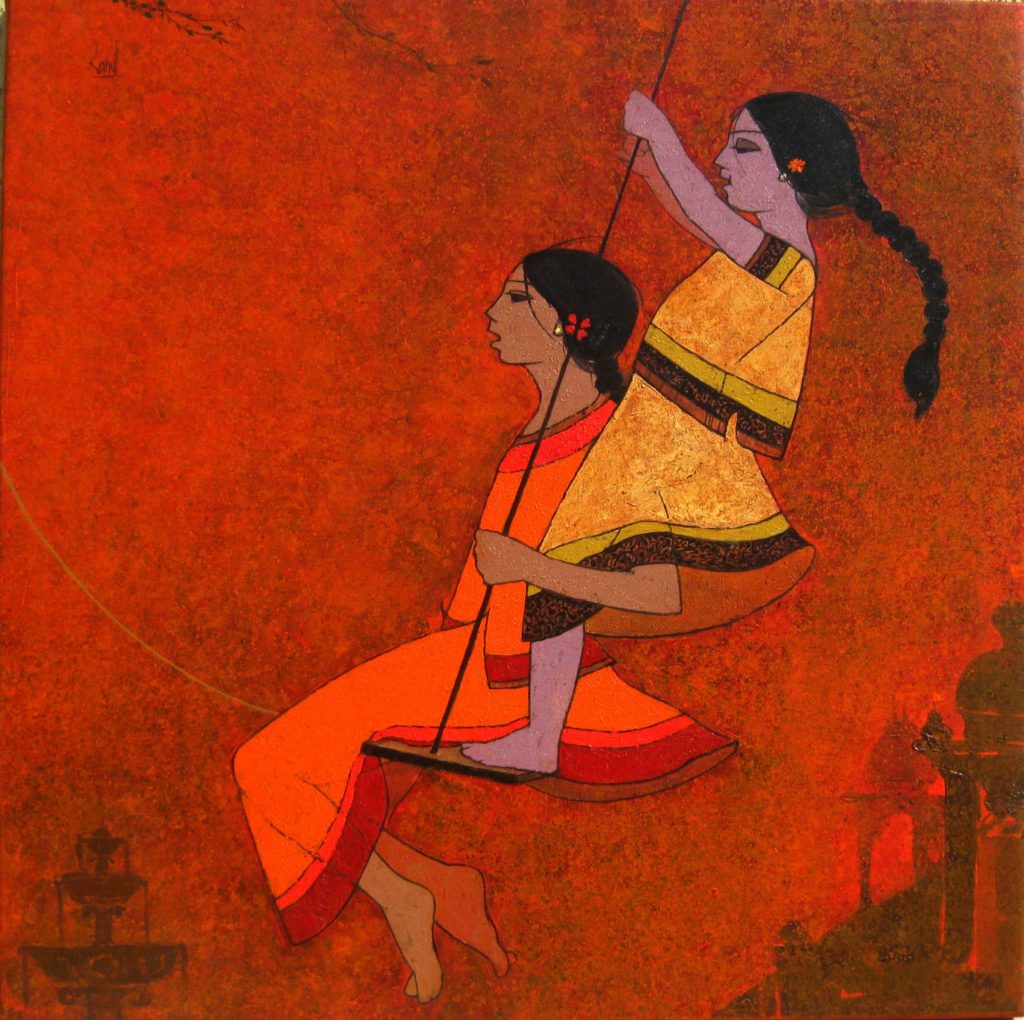 What art do you most identify with?
Features of Indian style, lines and flat color coating which you can see in my paintings.
What themes do you pursue?
In the beginning, my paintings were about Indian villages and lifestyle. But later I moved to the use of flowers in Indian culture and the place of flowers in human life so you can see a perfect combination of human emotions – feelings, flowers, birds and nature in my paintings.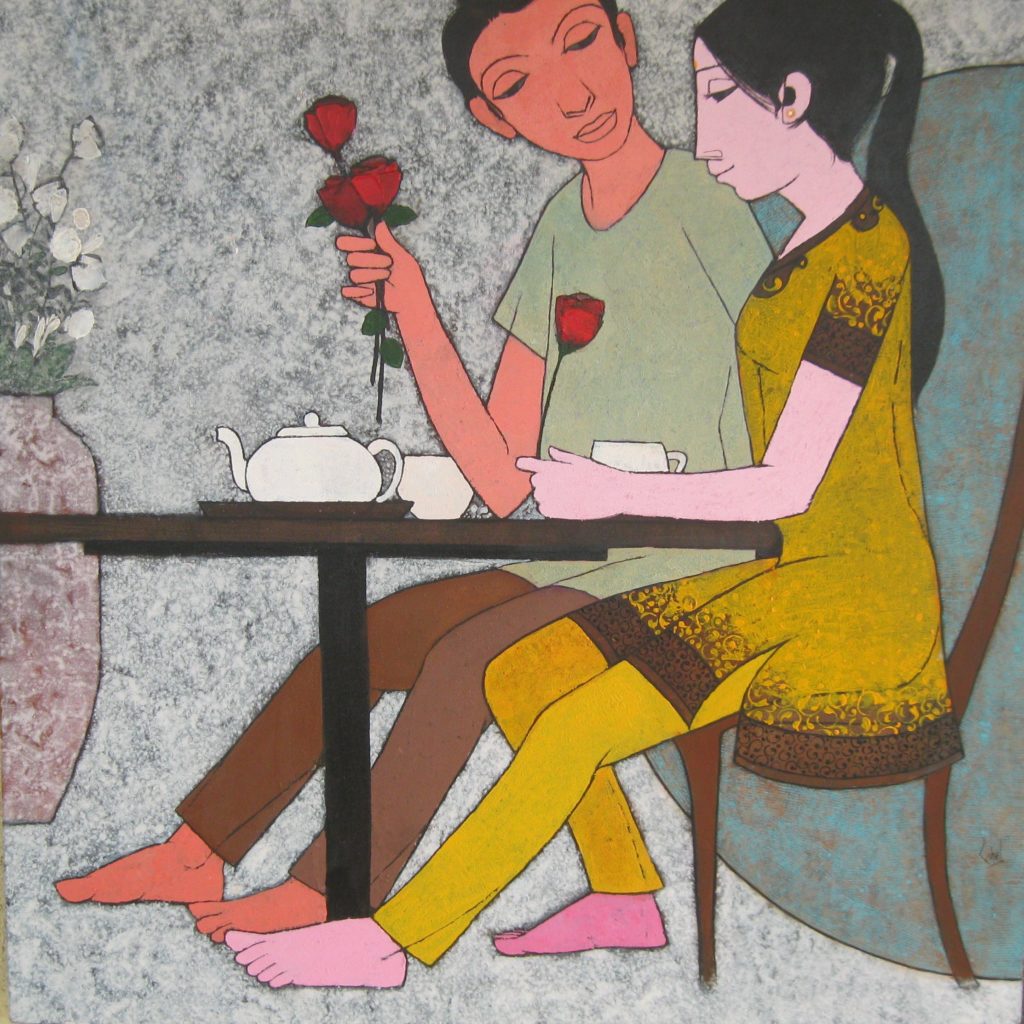 What memorable responses have you had to your work?
When my paintings were auctioned by the 'Cadel Foundation Mumbai' in 2016, i received a very good response. I was happy to hear that the new designs and layouts in my paintings were being appreciated by everyone.
Is the artistic life lonely? What you do to counteract it?
I have been drawing since childhood but never felt lonely. Today, my family supports me in my work and I enjoy painting while listening to music.
What do you like about your work?
Although my work looks like the typical Indian style of work and flat colors, but it has my own distinct style.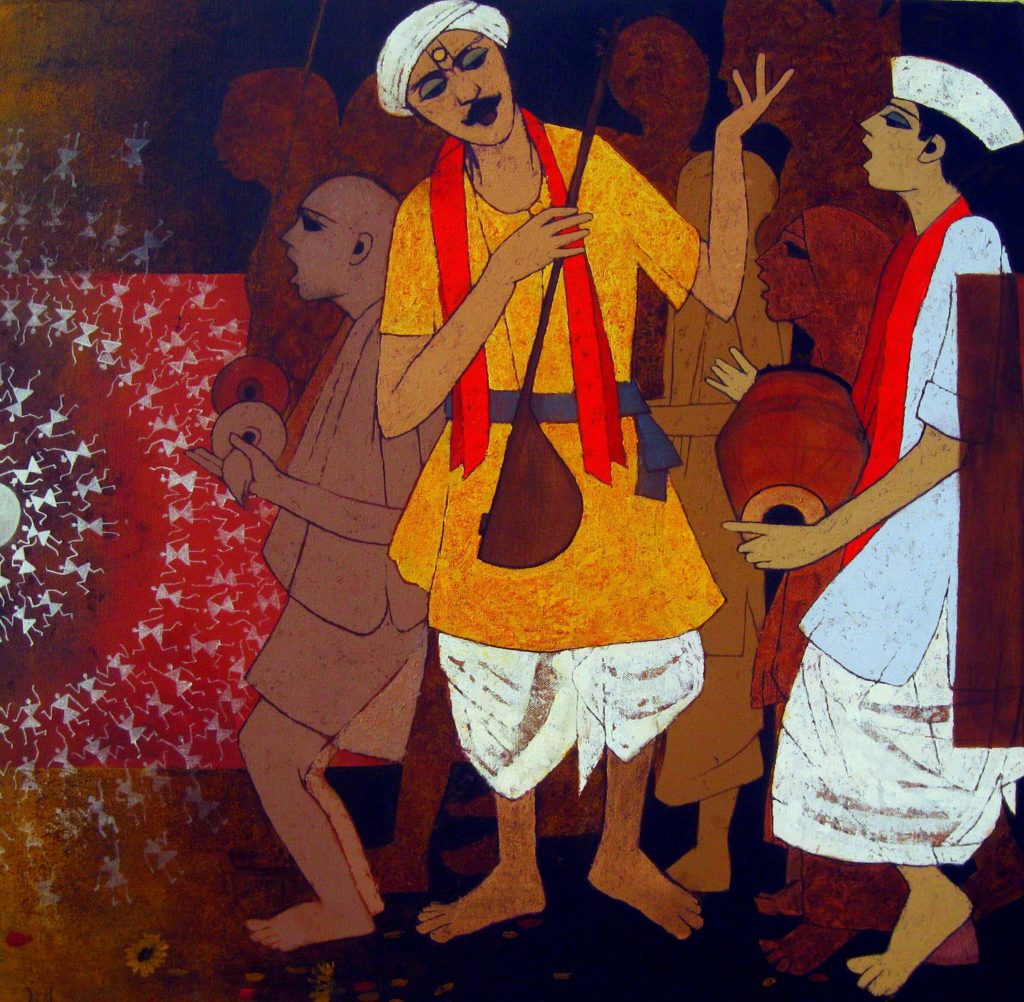 Should art be funded?
Yes, of course. The government of India has various schemes for artists and new schemes are being implemented. The purpose behind it is to enrich the art and culture of the country. Moreover, such schemes improve tourism in the country thus benefiting our country.
What role does art funding have?
Many artists are unaware of the schemes created by the government of India or the state to support art and artists. At times I feel it is too late by the time many artists find out about the scheme so these schemes should be mentioned in the final year of the art course so that everyone can get information at the right time and benefit from it.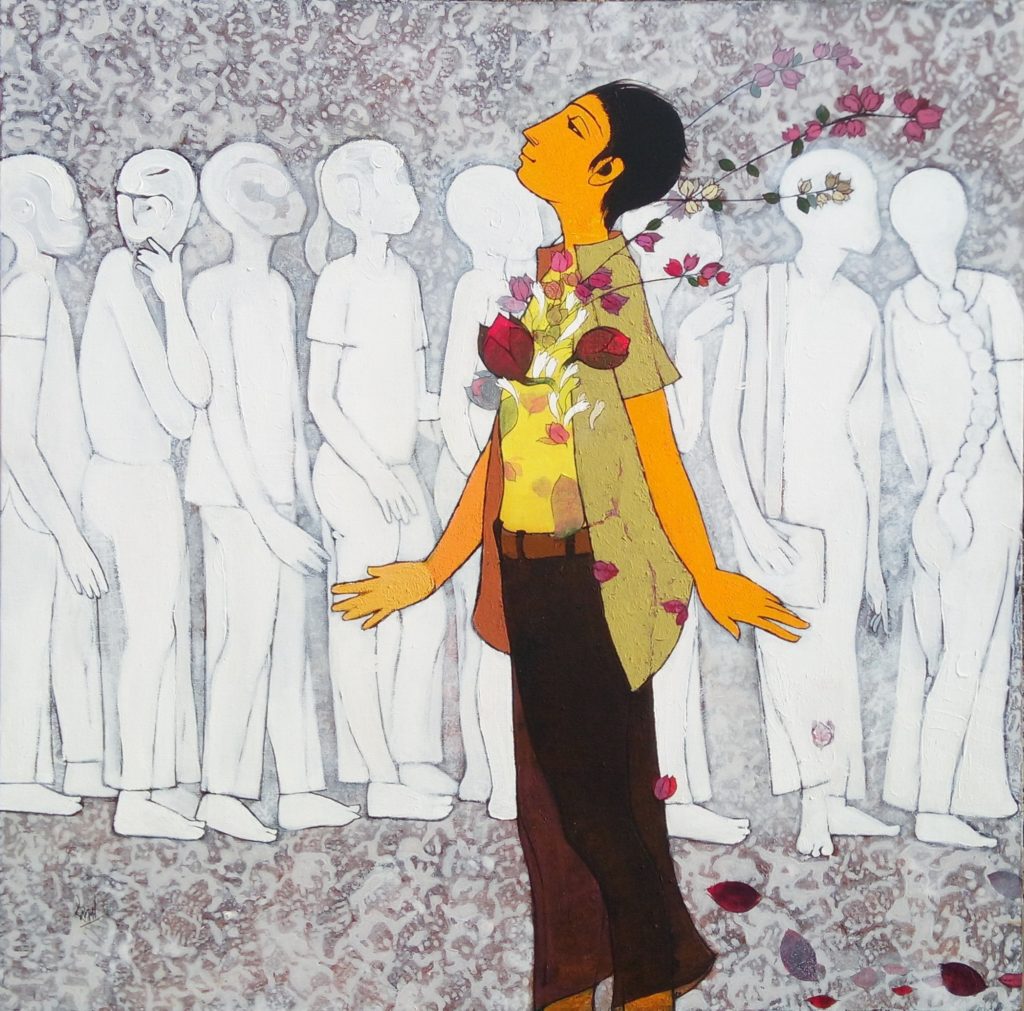 What is your dream project?
I want to sculpt all the figures which I have drawn in my paintings.
Name three artists you would like to be compared to.
I like and respect every artist and everyone has different characteristics because their thoughts are different. So each artist's work is unique and is impossible to compare.

Favorite or most inspirational place?
My favorite and most inspirational place is Sholapur, my birthplace. There are so many fond memories of my childhood linked to this place. Going there gives me a lot of peace and I always feel inspired.
Professionally what is your goal and future plan?
Most of my paintings are being sold abroad and I want to keep participating in art festivals outside India.  Although my style of painting is traditionally Indian, the layout of the subjects is in tandem with a modern outlook. In the future I wish to present mythological subjects with a modern touch.