Philippe Daue is the Executive Pastry Chef – Grand Hyatt Jeju @ Dream Tower. He comes from a family of well-known, Michelin-starred chefs in Belgium. He has spent the last 25 years working for some of Asia's best hotels and iconic brands, building up his solid professional reputation, both as research and development specialist and as an operational culinarian.
Before his current appointment, he was Godiva's Global Executive Chef in charge of worldwide F&B development, where he oversaw and supported the successful opening of Godiva Chocolate Cafés on four continents. His career brought him to all corners of Asia, from Indonesia, Malaysia and Thailand to Dubai, India, China and South Korea.
Chef Philippe brings with him a wealth of culinary and operational experience alongside well-recognized training skills, a keen eye for detail and an uncompromising quest for quality. He joined the massive Jeju Dream Tower project in 2019 during the pre-opening and was instrumental in the successful opening of the property in December 2020. Chef Philippe supervises the pastry, bakery, chocolate and ice cream operations that support the 1,600-room hotel, the 21 F&B cost centers, the 2-floor retail area and the casino.
What inspired you to become a pastry chef? You've been in the industry for quite some time. Would you have done anything differently when first starting out?
I was born into a family of chefs (4th generation now) so quite naturally my life and career were somehow pre-destined to be about food and cuisine. I was redirected to the pastry by my father who realized early on that the precision and consistency it requires would fit my personality better.
In hindsight, I should have skipped the kitchen altogether from the beginning and focused solely on pastry and bakery.
What is the philosophy and ethos behind the food you create?
I do not believe in philosophy when it comes to food. I actually find that way of thinking rather pretentious. We are not inventing anything, just combining techniques and products. Let's be humble and acknowledge that our purpose is to perform our craft making people happy with our products and creations and pass on the skills to the next generation. All the rest is hype.
What's the latest trend when it comes to baking and patisserie?
There's definitely a global direction towards healthier, lighter and less sweet pastries, and I think it is here to stay.
Plant-based food in general and pastries in particular are becoming a big thing, and so is sustainability and traceability. Customers are increasingly aware of the origin of the ingredients used and demand (rightly so) transparency from chefs and manufacturers.
These are in my opinion all very positive trends, creating a winning environment not only for the consumers, but also for the farmers, manufacturers and chefs.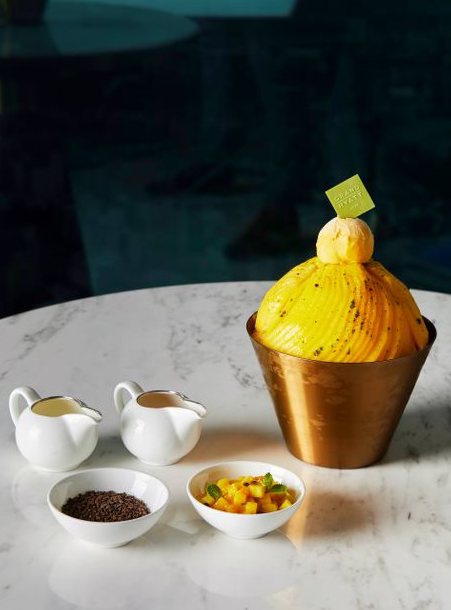 What is one food (pastry) trend you wish would just go away?
Marketing has done a great job in creating the perception that gluten-free means healthier.
I wish more customers realize that a gluten-free product is not healthier than a wheat containing product. It simply caters to people suffering from coeliac disease, or wheat intolerance.
What is your baking style and the philosophy behind it?
I like to use the classic basis and adapt them to and with contemporary techniques. Pastry technology nowadays is just amazing, there are so much more possibilities than some decades ago, but it should still and always be the taste of the product that matters most.
Again, no philosophy but the discipline to always put the customer at the center of any product development. It does not really matter what I like to make, all what matters is what the customer likes to eat.
What's your favourite comfort food? What's your favourite pastry or cake or baked product?
My favorite comfort food is 'stoemp'. That's a mixture of creamy, buttery mashed potatoes (no meal without potatoes in Belgium!) and fresh spinach sautéed in the pan with beurre noisette (brown butter). I know … as a Belgian pastry chef I should have said chocolate …
My favorite baked goods are the canneles, traditionally from Bordeaux.  When done right, the contrasting textures and the subtle flavors are such an explosion of joy on the taste buds; I can never have enough of them!
Who or what was your inspiration to become a pastry chef?
My father has been my mentor. He was an amazing chef with an encyclopedic knowledge. His restaurant held 2 Michelin stars for 40 years. He understood that I was the kind of person who would be successful in pastry, and he was of course totally right.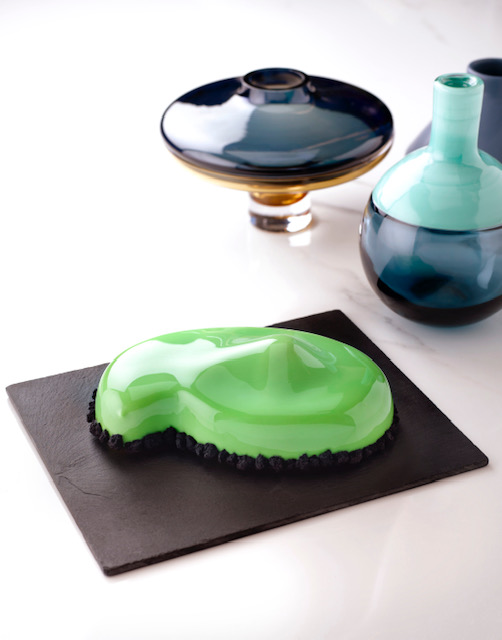 What is your advice to aspiring pastry chefs?
Spend time first on working at mastering the basics, the techniques that create the taste and texture experience. Those are the most difficult. The visual part of the products is only the second step.
In this age of social media pressure, it is too easy to fall in the trap of prioritizing the looks before the taste, and I think that is a mistake.
Future Plans?
Given the current global environment, I guess the here and now are what count most.
Developing and serving high quality, visually appealing products to the customers who are patronizing our venues these days is by far the most important.
That being said, we have to prepare for a drastic surge in occupancy and business levels in our restaurants and boutiques as soon as travel restrictions are being lifted.
Would you consider yourself as an artist? Are you inspired by artists when you create your pastries? When you create different products everyday where do you get inspired from?
I'm a crafts man, not an artist but yes, artists can influence the decoration or design of a product, of course. There have been some great examples of close collaborations in Paris lately, for instance between Chef Francois Daubinet from Fauchon and the artist Hopare. The main source of inspiration for me will always be the ingredients, and there's no better place for that than the local wet markets or traditional spice markets. I love to roam those whenever I can.
What would you say is the key/winning feature of your creations?
The key is to try to always adhere to the rule of the 3 T's (Temperature, Texture, and Taste). If one respects this rule and builds a product or dish around it, chances are that it's going to be a winner.
What are the most important considerations when crafting your menu?
The only consideration that always repeats itself is that the dish or product has to live up to the expectations of the customers for whom it is meant for. By that I mean that I need to be well aware of the market and develop and serve products according to the market's preferences. Flexibility is key, but without compromising on quality.
Have you ever considered being a vegan chef?
Not really, although the plant-based pastry trend seems very interesting and promising.
Personally, I tend to go for healthier food options with more vegetables and grains in my diet, but professionally I still prefer to work with cream and butter.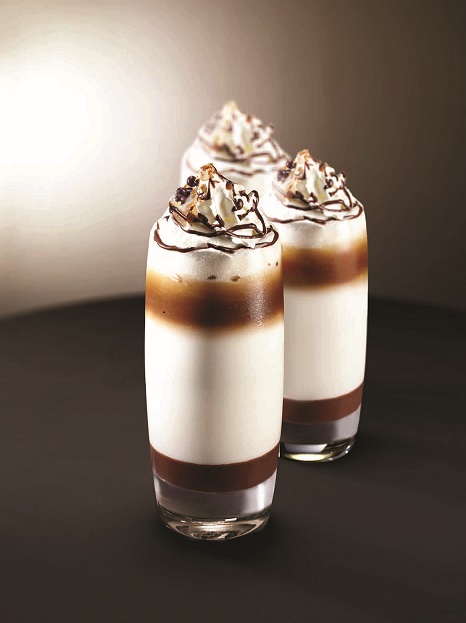 What's your signature dish?
I do not really have a signature dish. Wherever I have worked, I have always tried to adapt products to the local preferences and those are very different in most countries and cultures.
There are of course a lot of base recipes that I stick to and carry along since many years and that are combined into cakes, pastries, desserts, etc. but you can't call those signatures.
Which is the dish you've created that you are most proud of and why?
I like to remember the 'Black Tea and Sichuan Pepper Dark Chocolate Bonbon' that I created for Godiva's 90th Anniversary to represent China in 2016. Besides the winning pairing of traditional Chinese ingredients with a 72% dark chocolate, it was visually an abstract representation of a mountainous landscape with a swirling line of milk chocolate as the Great Wall. I thought it was a delicious indulgence, but what makes me most proud of it is that it was a real hit, very well received by our Chinese customers at the time.