Born in 1982, Chef Julien Perrinet began his career in gastronomy at the age of 14 as a young apprentice and graduated from the Pastry & Bakery High School St. Joseph in Concarneau, France in 2002. His first position was as a pastry cook working under the renowned French bakery – Chef Bernard Ganachaud (MOF 1979) to explore Parisian pastries as well as his famous traditional baguette. From there chef Julien continued to hone his expertise overseas in Premiere Moisson Montreal (Canada), La Cigale Hotel in Doha (Qatar), W Resort in the Maldives, Shangri-La Hotel in Beijing before joining the opening team of the Michelin star restaurant Joel Robuchon in Singapore.
After 5 years in Singapore, Julien Perrinet moved to Taiwan to join the Hyatt family. He was in charge of Grand Hyatt Taipei for 6 years, managing 52 chefs and large operations. In December 2020, he joined the iconic Park Hyatt Tokyo, home of 'lost in translation'. Chef Julien is now in charge of a team of 25, creating and supervising the pastry and bakery production for the whole hotel, a pastry boutique and 4 restaurants, plus afternoon tea and events.
What inspired you to become a pastry chef? You've been in the
industry for quite some time. Would you have done anything differently when first starting out?
Well, I announced to my parents that I wanted to be a pastry chef when I was 12, and since then, I always followed this path. No one really in my family was in this industry but I believe the idea of making people around us happy was part of my DNA and I still try to do it every day in my own way. If I had the chance, I would like to start working in a hotel much earlier than when I actually did.
What is the philosophy and ethos behind the food you create?
I believe in using seasonal products/ingredients. Everything I am doing now is based on that. After that, in every creation, I always try to exceed expectations with creative flavors, combination, textures, and design.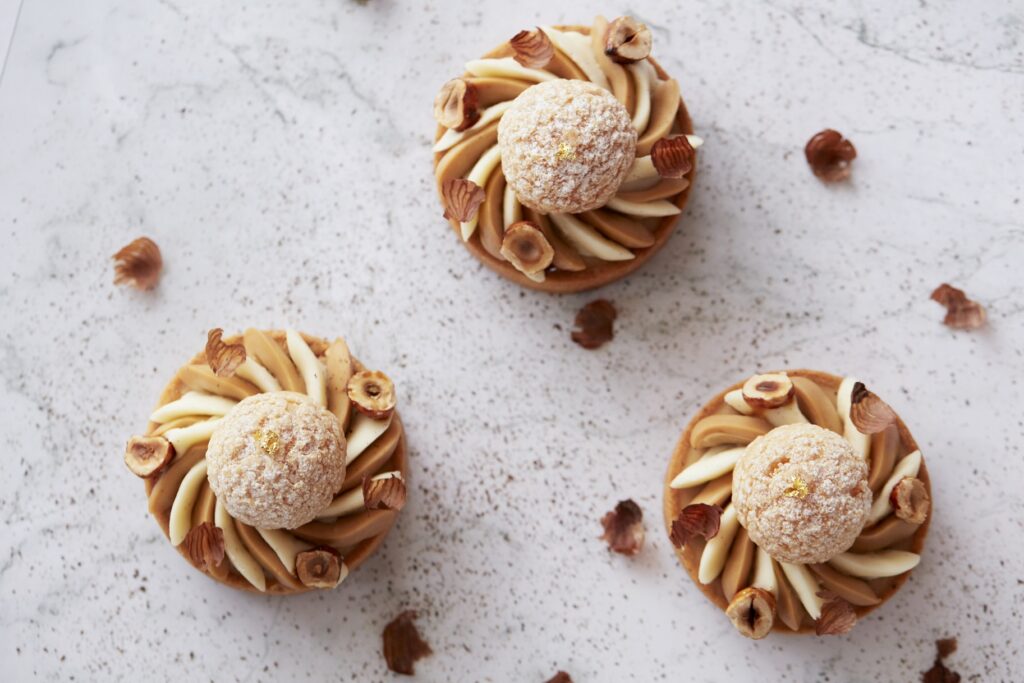 What's the latest trend when it comes to baking and patisserie?
What is one food (pastry) trend you wish would just go away?
I am not so much into trendy pastry stuff. But yes, I think it is important to have a look at what's going on around in the world..If healthy food is trendy, then yes, I think this is a good trend. Social media is offering us a great global vision, there are cakes everywhere on my Instagram, but you have to select carefully. I strongly believe that classics are never wrong and that tradition with a touch of modernity is always the best choice. In Japan, and even in Taiwan before, the best sellers are the simple fruit shortcakes. When you understand that, you know that you don't have to go crazy in terms of innovation, But keeping my cakes simple, sexy and delicious is already a great challenge!
What is your baking style and the philosophy behind it?
Passion: whatever you are doing, do it with passion or don't do it.
Product: Our job is to focus on the ingredients.
Precision: pastry is all about precision, in the elaboration, the recipes, the gestures, the piping, etc…
Productivity: never forget that at the end of the day, we have to sell what we are doing, this is a business and it has to be profitable.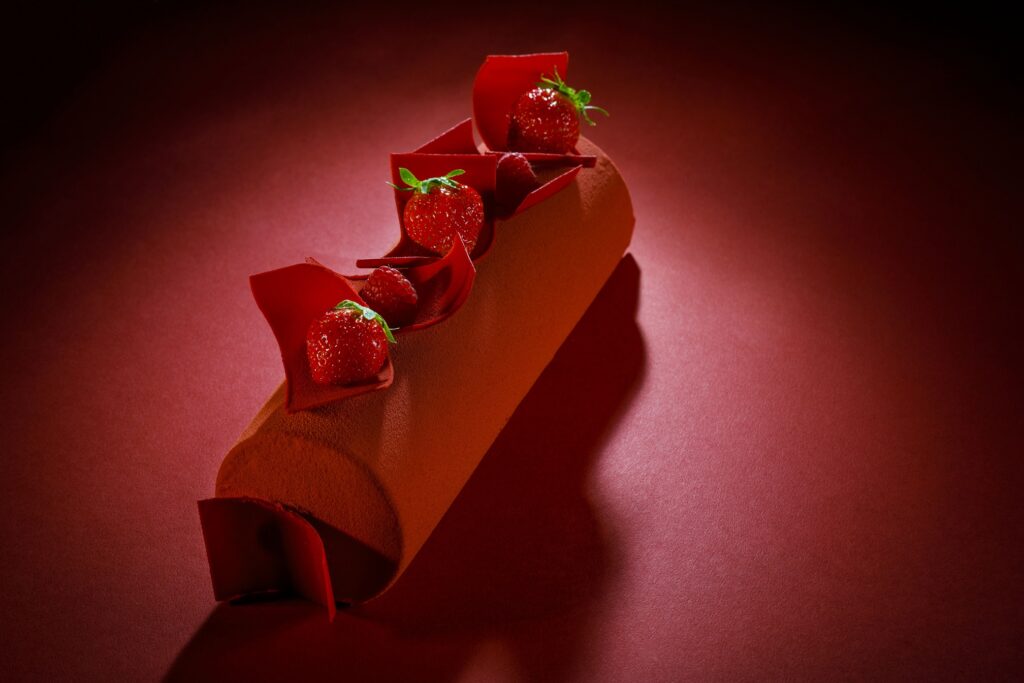 What's your favourite comfort food? What's your favourite
pastry or cake or baked product?
In terms of pastry, Simple is the best for me, a good strawberry tart, a nice lemon tart, a croissant….Concerning other food, I am a crepes lover (galette complete Sarasin from Brittany, my hometown, is the best thing on earth). I am very curious about trying new stuff, in Tokyo; I have an impressive list of restaurants that I want to try!
Who or what was your inspiration to become a pastry chef?
I was always amazed by the work of Chef Pierre Hermé. But when I was a teenager, Christophe Michalak was my reference. He was travelling the world and had an online blog that I was following as a kid. He is probably one of the reasons that I travel that much. I also had the chance to work with one of the best chefs who I used to watch on TV as a young boy, Joel Robuchon.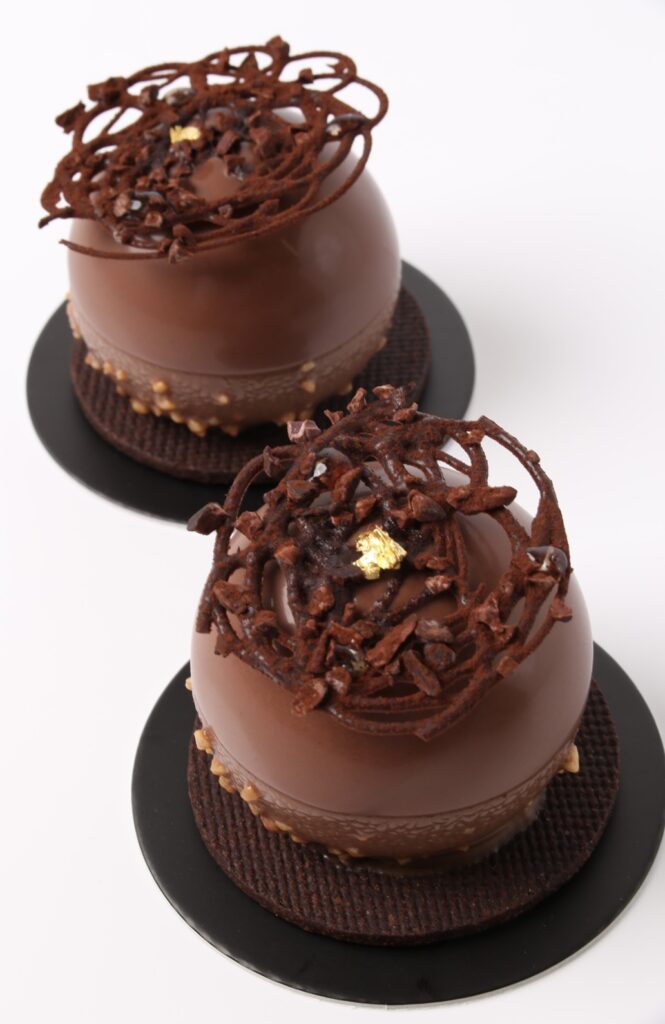 What is your advice to aspiring pastry chefs?
First, stop watching TV and all those shows and Instagram, this is not real life…Being a pastry chef is very hard work. You never stop learning, so don't pretend you know everything. Once you know that, follow your passion and never stop dreaming!
Future Plans?
I arrived in Japan one year ago, so I have many plans and things to do/try/eat in this country. In addition, I am very happy to work for my company (Hyatt) and I am willing to grow with them in the region.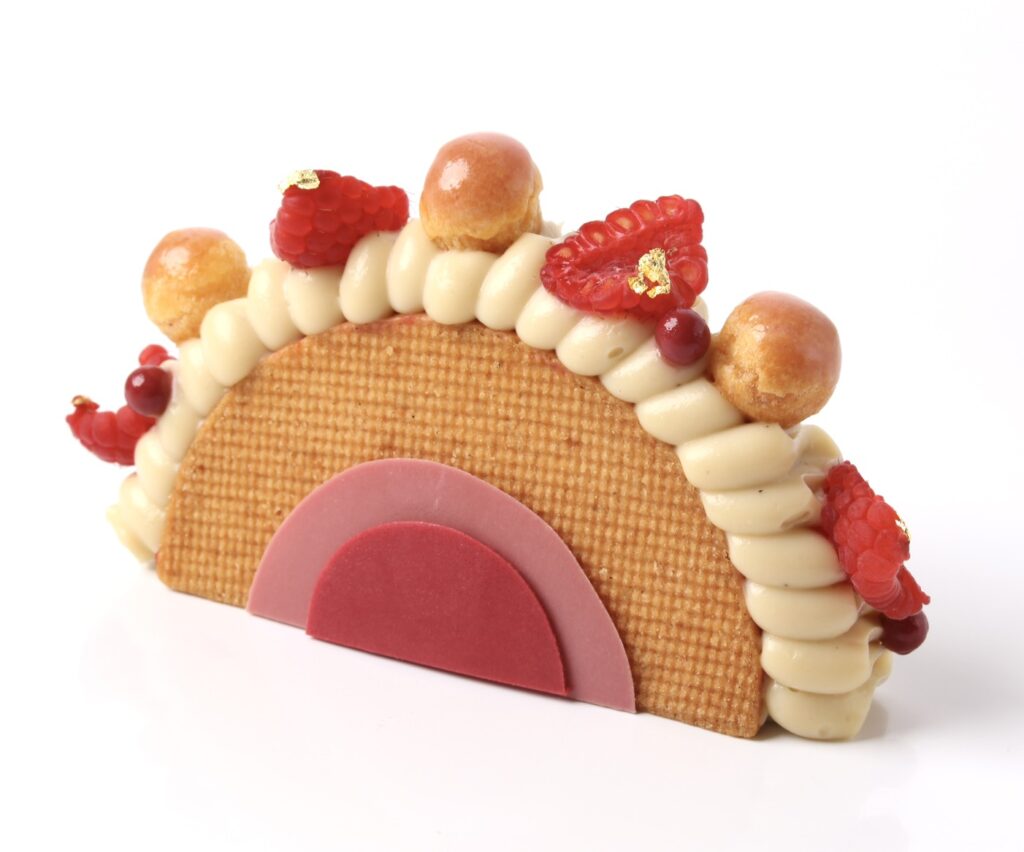 Would you consider yourself as an artist?
Not really consider myself an artist but being a pastry chef requires an artistic touch.
Are you inspired by artists when you create your pastries? When you create different
products everyday where do you get inspired from?
Inspiration is everywhere. For example for Christmas this year, I have created a Bûche de noel inspired by the artist who showcased his painting in the hotel (park Hyatt Tokyo). After that, inspiration can come from a shape I saw in a shopping area, a building, a new fruit, a color…. There are no limits..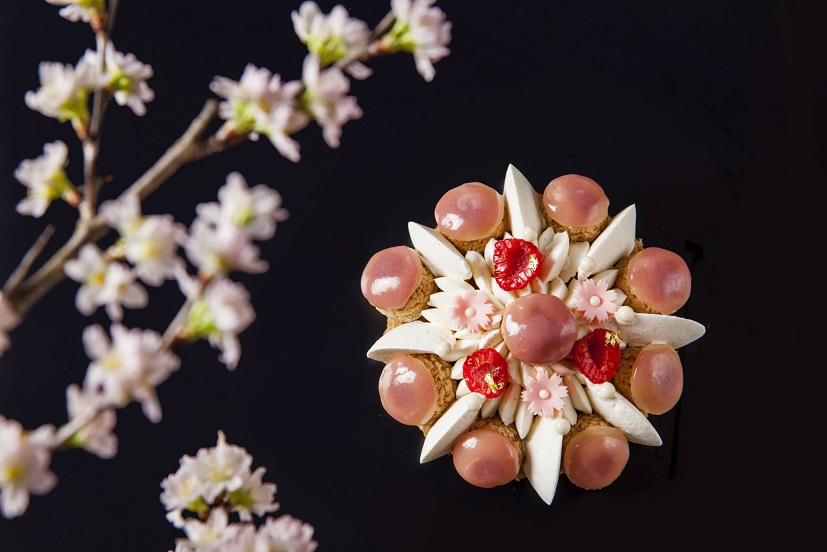 What would you say is the key/winning feature of your creations?
I believe something that has been a target for me, is to reduce sugar to his maximum to focus on the real flavors of the products, after that it is to focus on  textures and combination. This is what it is all about. I also believe clean and beautiful design presentation is never to be ignored
What are the most important considerations when crafting your menu?
Using local, seasonal items always comes first. Of course, in a hotel, we have to please our guests and so we have to make sure we follow their needs.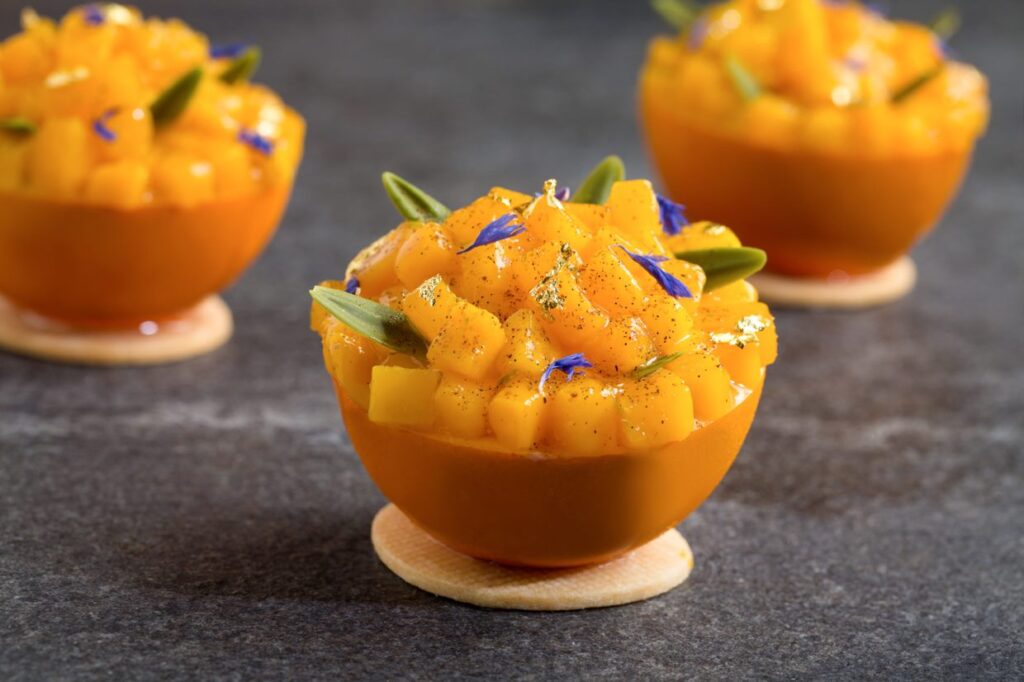 Have you ever considered being a vegan chef? How practical is it
being a pastry chef?
Veganism is becoming more and more important; we have demands in our hotel very often. So we have to develop new products and it is very interesting. However, doing only vegan desserts is not my target, but part of my duty.
What's your signature dish?
I do not have only one signature dish but as a chef in a hotel, we always have to be complete (boutique/buffet/plated dessert/Mignardises, etc…). I have my favorite flavors, composition and recipes but I always have to create the next signature dish!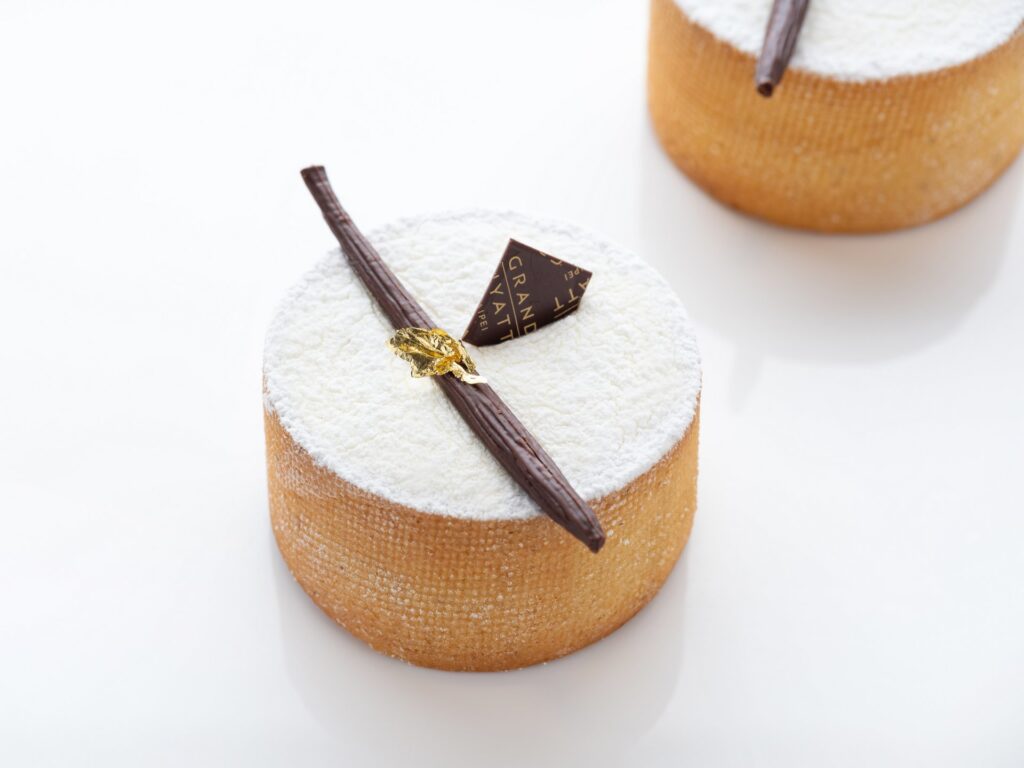 Which is the dish you've created that you are most proud of and why?
I am very happy about a recipe. It is a fruits base Cremeux without eggs with a great texture, and this works for many different flavors. Then, I think there are many other cakes that I am happy with, but I really believe, the next one will be the best….