Archana Sadineni is the Spa Manager at Sheraton Hyderabad, Hyderabad, India. A diploma holder in spa management from Ananda Spa Institute, Hyderabad along with a number of specialty diplomas in Yoga, Aesthetic Treatments, Body Electrical Treatments, Anatomy, Physiology and Body Massage from CIBTAC UK, Archana is an efficient and effective professional. She is currently pursuing the Lean Six Sigma Green Belt from the 'American Society of Quality & the Council for Six Sigma Certification.'
Archana brings with her over 12 years of experience as a wellness expert in the luxury hospitality category. Currently working at Sheraton Hyderabad as a Spa Manager, she has comprehensively worked at Song Saa Private Island, Cambodia, Agrata Salon, Hyatt Hotel and Akruthi Stitch Crafts, Hyderabad previously. She has also extended her in-depth knowledge and worked as a lecturer at Ananda Spa Institute, Hyderabad, a two time award winner for Best Spa Academy in Asia Pacific.
She currently enjoys leading and directing the spa operations at Sheraton Hyderabad Hotel, which includes guest service, budgeting, statistical analysis of sales data and retail sales. She is also responsible for managing interdepartmental relationships, writing policies and overlooking the smooth functioning of The Spa.
Tell us about your wellness background.
I was born in Hyderabad and I grew up with traditional family values that gave me a solid base of Ayurvedic Medicine and yoga. After my bachelors in Bio-Technology I joined the Ananda Spa Institute in Hyderabad. I am also CIBTAC certified in International Spa therapies, Anatomy & Physiology, Beauty Aesthetics and Body Electrical Therapy. Very early in my career I got an opportunity to work in Song Spa Private Island in Cambodia. Currently I am pursuing my passion at Sheraton as a Spa Manager in Hyderabad.
What do you like and dislike about being a beauty and wellness expert?
I am passionate about what I do; I love the social aspect of it, when you get to meet new people every day. It's also exciting to be a part of an industry that is growing so rapidly. An outsider may chuckle at the idea of a therapist being compared to a doctor, but at the end of the day I am helping people by making them feel more confident. I also have the skills to treat myself, so many of us would kill to be able to give ourselves the spa at home treats.
What are some of the latest trends in wellness?
Virtual fitness: Virtual fitness classes were already gaining popularity pre-COVID. But now more than ever, people are shifting to it.
Immune health: Living through a global health crisis has made people ultra-aware of their immune systems.
Breath work: Deep breathing is simple, free, and easy to take anywhere. Both research and anecdotal experience emphasize the importance of connecting to your breath.
Mental fitness: People now more openly understand the importance of mental health support. Those in need seek coaching, therapy, and some even take a mental health day from work.
Meditation apps: There are endless apps, with a plethora of cool features that are easily accessible to practice mindfulness.
How do you suggest treatments and therapies to your guests?
Respect for the uniqueness of each individual is the foundation of our spa experience. We analyse the mood, spirit and skin care needs to deliver personalized and enriching services. Ayurvedic treatments can be defined based on the body type of Vata, Pitta and Kapha, determined by a questionnaire.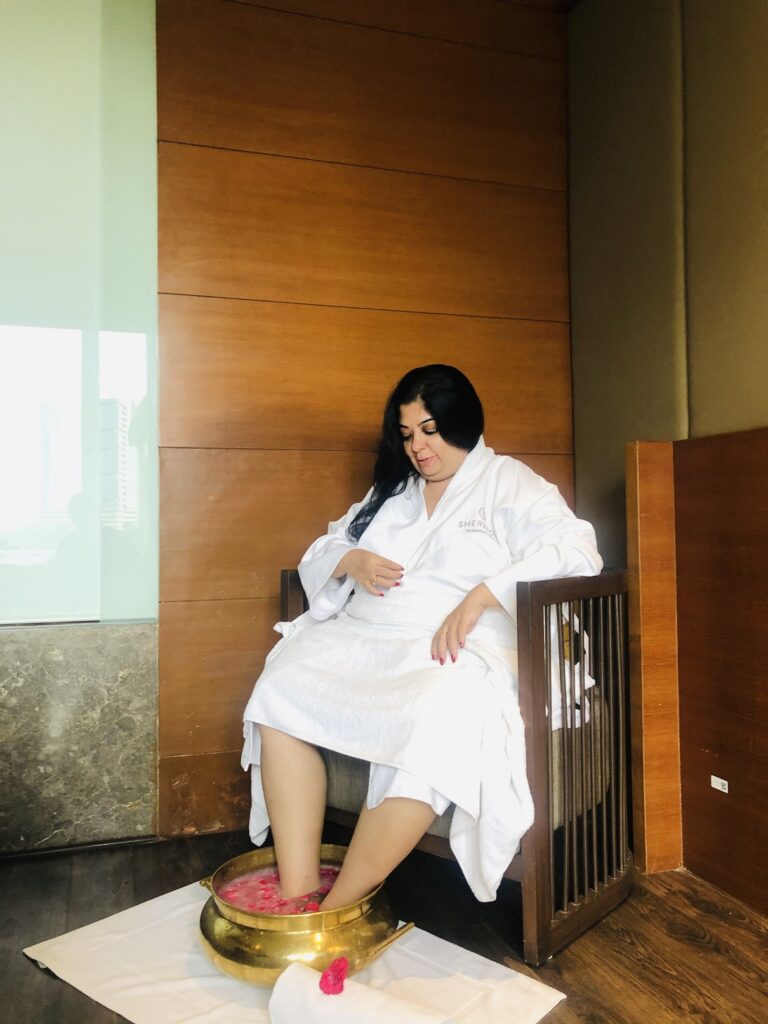 How has the pandemic affected your work? 
Global and regional travel restrictions have posed a serious threat to our industry with challenges that need utmost attention. Another challenge has been to rebuild and instill confidence in our guests, for their safety and well-being.
Who or what has been your inspiration for a career in wellness? 
My mother, a genuinely kind human being is my biggest inspiration. She's always there for me, pushing me to succeed, elevating me to reach my goals and painting a vivid but tangible picture of success in my mind.
How do you handle an unhappy guest?
I actively listen to customers and solicit feedback. If the guest has experienced any challenges in the spa the issue is addressed and rectified as soon as possible. Every guest has the opportunity to complete a feedback form on their experience.  To date, our spa has the highest percentage of guest satisfaction in our hotel at 93.7% year-to-date.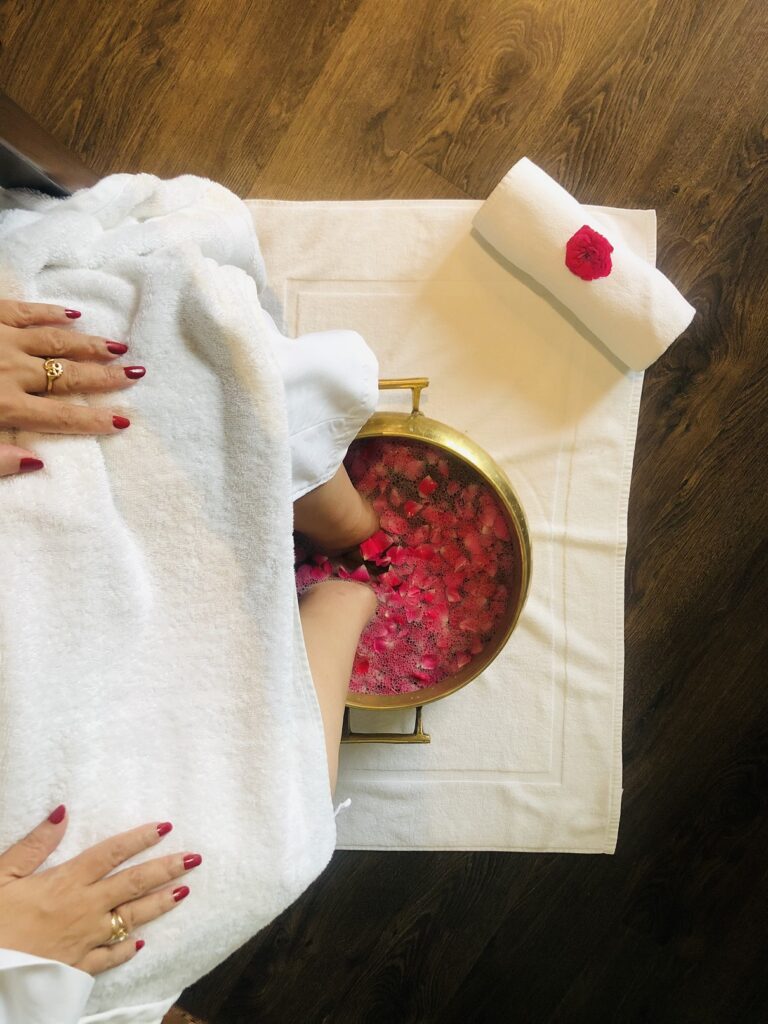 What are the most essential skills and qualities required by a wellness expert?
Being a good listener: listening to others, and really hearing them out with an open mind, is one of the best things can do for another person and for myself. Being polite and empathetic while having in-depth knowledge of nutrition, diet plans and Ayurveda treatments.
What is your advice to aspiring wellness experts/spa managers?
Be 'Wellness Wise', in other words, safety and sanitation in the wellness business are essential for health, from preventing infection and improving associates to overall well-being.
Describe a real life experience that inspired you.
This was in 2012 when I was working at a private island in Cambodia, I was wonder-struck to see inexperienced people working at a luxury resort. At times it was so frustrating to make them understand what needed to be done. Later I learned that the resort was giving local people a chance to work. The locals helped to clean the island and also in the construction of the resort. Inspired by the humble and kind nature of the locals and the owners, I started to work for the betterment of the locals. I learnt their local language to communicate better and used time off from work teaching English to the locals.