Chef Sathish Kumar is the Executive Sous Chef at Sheraton Hyderabad Hotel. A dynamic epicurean, Sathish is on a quest to explore quirky and unusual ingredients to offer guests an extraordinary dining experience. His forte lies in crafting innovative creations and infusing unique flavors in conventional dishes.
Chef Sathish has been associated with Marriott International since 1st March 2019. Prior to his recent positioning, he was the Sous Chef at The Lalit Golf and Spa resort. He has worked his way from being a Junior Sous Chef to achieving the position of Executive Sous Chef at Sheraton Hyderabad. He has also been associated with Novotel Varun Beach; and is known to apply his skill set to consistently maintain Guest Voice – the guest satisfaction measurement tool of Marriott.
Do you have a favorite time of year or set of ingredients that you look forward to working with?
Today we have almost everything available round the year, but I like the ingredients which we get especially during spring. From fresh berries to green vegetables and fruits, spring is the season for harvest indeed. The season is ripe for chefs and home cooks alike to create beautiful produce-driven dishes. It is amazing how many dishes can be made with ingredients available this time of the year.
What would you do if you weren't a chef?
I could have joined the Indian Army. The discipline on the field, respect and honour, adventure at every step and most importantly serving our motherland is another level of excitement.
Do your personal preferences influence the menu at all?
Not for al-a-carte menus but yes in banquets I try to add some of my personal favorite dishes. I like my guests to get a taste of my favorite flavors. Playing with a mix of ingredients, creating fusions and coming up with something unique is why guests enjoy it.
What do you think is the most over-hyped food trend currently?
Today we have an increased habit of indulging in fast food. Various quick fix meals are over hyped that eventually also create health issues. This trend also overlooks various traditional and local foods, making it difficult for our industry to present healthy and age old dishes.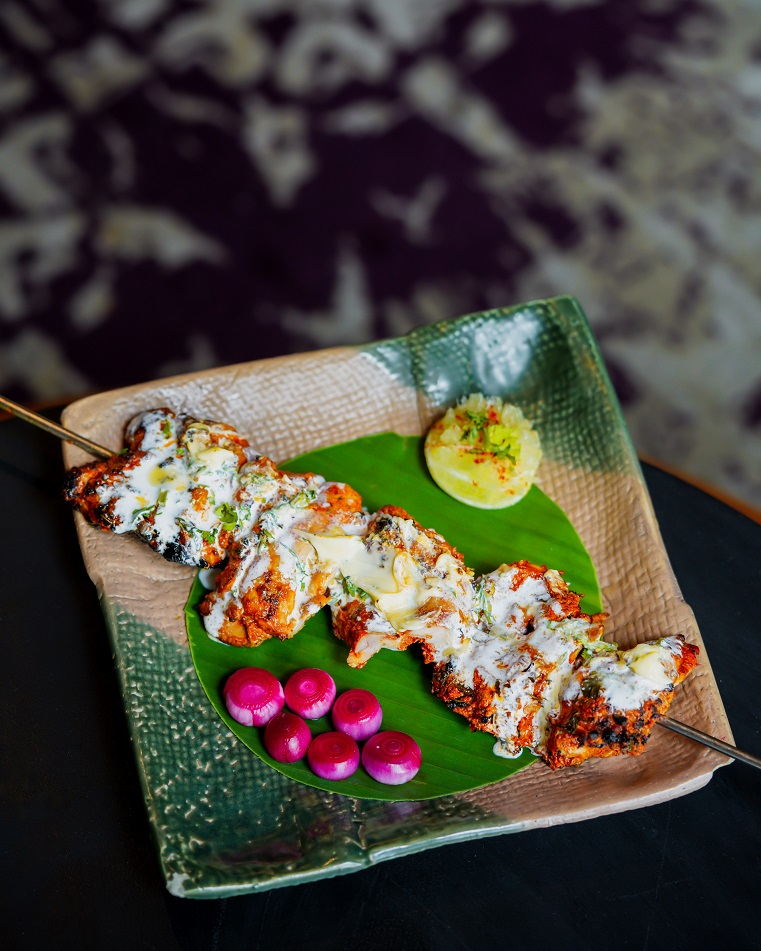 When are you happiest?
When I see the kitchen in full action. The hustle-bustle of the utensils, the chopping on the board, the splish-splash of water, the chitter-chatter of chefs, the sizzle, the frying, the beep of the oven and the silence before the final presentation of the dish. I find myself happiest in the kitchen.
When you're not in the kitchen where can you be found?
Family is very important to me, so when I am not working on new dishes in the kitchen, I am with my family, laughing, giggling and discussing present and future topics in the comfort of my home.
Where is your favorite place to dine?
Without a question it has to be Zega – our Asian specialty restaurant. The authentic flavors keep my palate grounded and help it get transported to a wonderland at the same time. There is nothing more exciting than to see my vision come to life in the exotic dishes presented at Zega.
What's your favorite takeaway or comfort food?
Hyderabadi Chicken Haleem! The dish is a rich and wholesome dish made with chicken, yoghurt, lentils, broken wheat and a lot of flavorsome spices. Chicken Haleem is an amalgamation of exotic herbs, chicken and lentils that you cannot go wrong with when it comes to comfort food.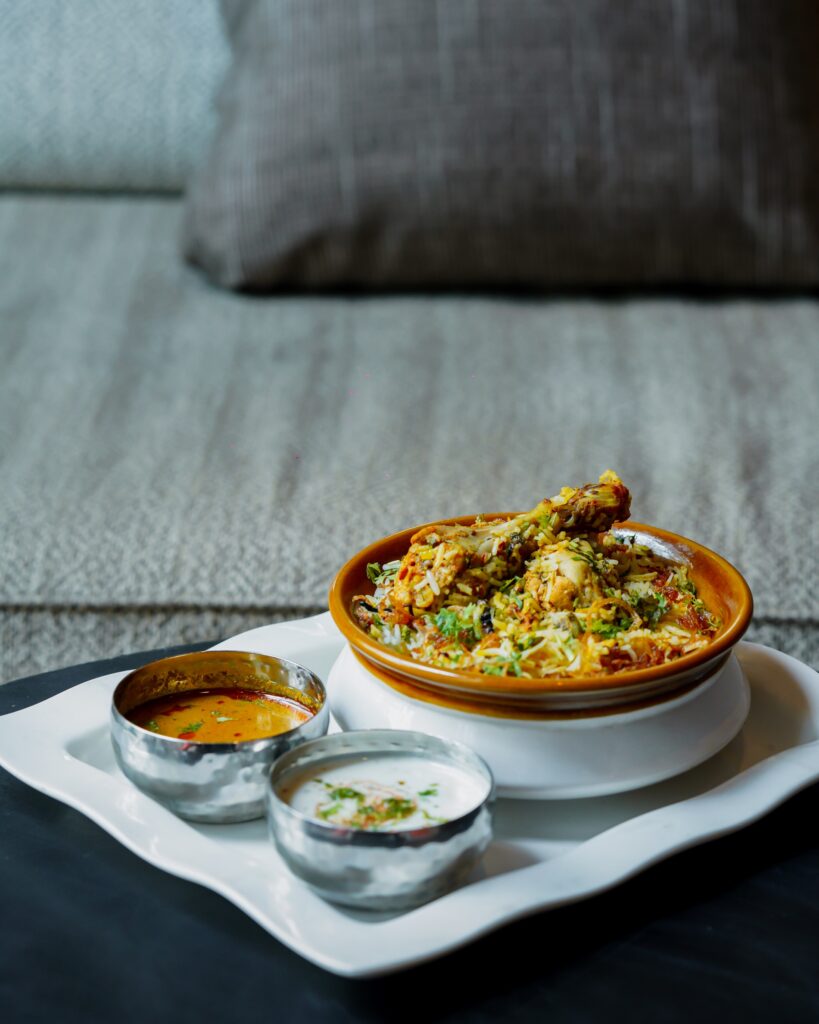 What makes the local food scene so exciting?
The use of special ingredients like sorrel leaves, curry leaves and cooking food on dum. Food during the season of Ramadan in Hyderabad is another delicacy. Every ingredient that comes together is specially chosen from the local markets to give the dish the most authentic and rich taste.
Which is the dish you've created that you are most proud of and why?
I have made a dish known as Kalan Fry (Cheese Stuffed Mushroom with Curry Leaves) which was influenced by a fusion of European and South Indian cooking. I am proud of it because its flavor is distinct and unlike anything. If you have it once, you will definitely come back wanting more. It is so unique.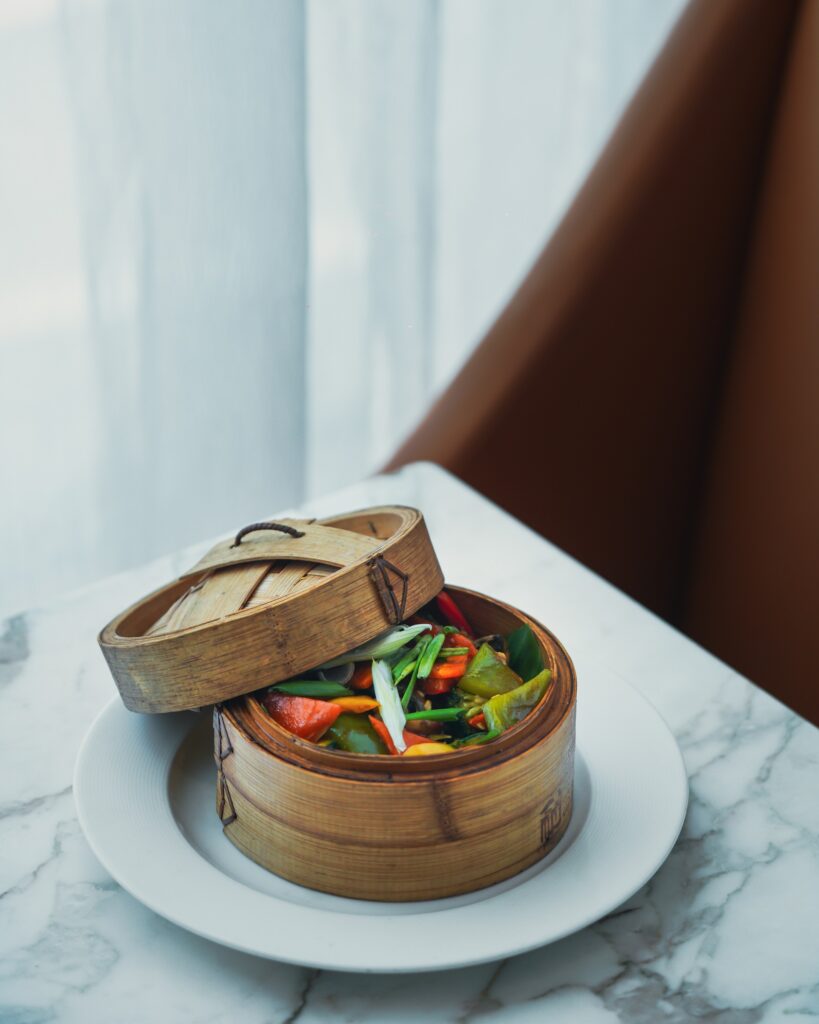 You're having friends over for dinner tonight. What's on the table?
A classic home style mutton curry, traditional paratha, salad with mustard oil and lemon dressing and the evergreen sheer-khurma. Cannot get enough of this on any given day! My friends are lucky for sure.
 Name your favorite city that has it all: food, culture, and nightlife.
My favorite city is Delhi; it has got a very rich heritage culture, a wide range of food from across the country and of course the best night life in India. Everything about the capital city is spectacular when it comes to food, beverages, dining and dancing.
Can you tell us more about the cuisine at your restaurants?
Link Café, our gourmet restaurant and delicatessen with grab-and-go snacks, savory paninis, sandwiches, decadent pastries and an array of energizing beverages also acts as a meeting space where guests can meet up and have a round of tea. One can smell the tantalizing aroma of freshly baked breads and fresh espresso.
Zega – A multi-sensory Pan Asian restaurant which a popular gathering place for the local population. With dishes like Chicken Thukpa, Chicken Gyoza, soft noodles, and Tai Pai Chicken, you can't give this place a miss if you're a die-hard fan of Chinese flavors.
Feast– a local favorite, crafted with care and offers a plethora of world cuisines and local delicacies for breakfast, lunch and dinner. The premium menu is in line with people of varied tastes and preferences and serves Continental and North Indian delicacies