Paolo Di Sabatino is a pianist, composer, arranger and music producer. Born in Teramo, Italy, on September 26th, 1970, Paolo Di Sabatino started playing the piano at an early age, under his father's guidance. In 1990, he graduated in Classical Piano with full marks, full honor and distinction from the Music Conservatory of Bari, and in 1994 he obtained his diploma in Jazz Music from the same school. After having chosen to devote himself exclusively to jazz, he has been playing both as a soloist and chamber music. He has regularly performed on important Italian radios and TV programs (such as Radio Rai 1,2,3, Radio Capital, Rai News 24, Rai, La 7) and has played in prestigious clubs and festivals, both in Italy and abroad: Fano, Pescara, Pomigliano, Urbino, Gargano Piano Festival, Lignano, Foggia, Bergamo, Villa Celimontana, Cagliari, Veneto, Aosta, Ruvo di Puglia, "Ai confini tra Sardegna e Jazz", the "Lugo Jazz Festival" and the "Salamanca Jazz Festival" (Spain), the "Atlantic Jazz" (Auditorium of Tenerife), Berlin, Hamburg. Paolo has played and recorded with well-known musicians such as Bob Mintzer, Peter Erskine, John Patitucci, Gino Vannelli, H. "El Negro" Hernandez,  Dave Samuels, Dennis Chambers, JoJo Mayer,  Billy Cobham, Dominique Dipiazza, Christian Galvez, Adam Nussbaum, Seamus Blake, Massimo Urbani, Paolo Fresu, Enrico Rava, Gegè Telesforo, Tullio De Piscopo, and many others.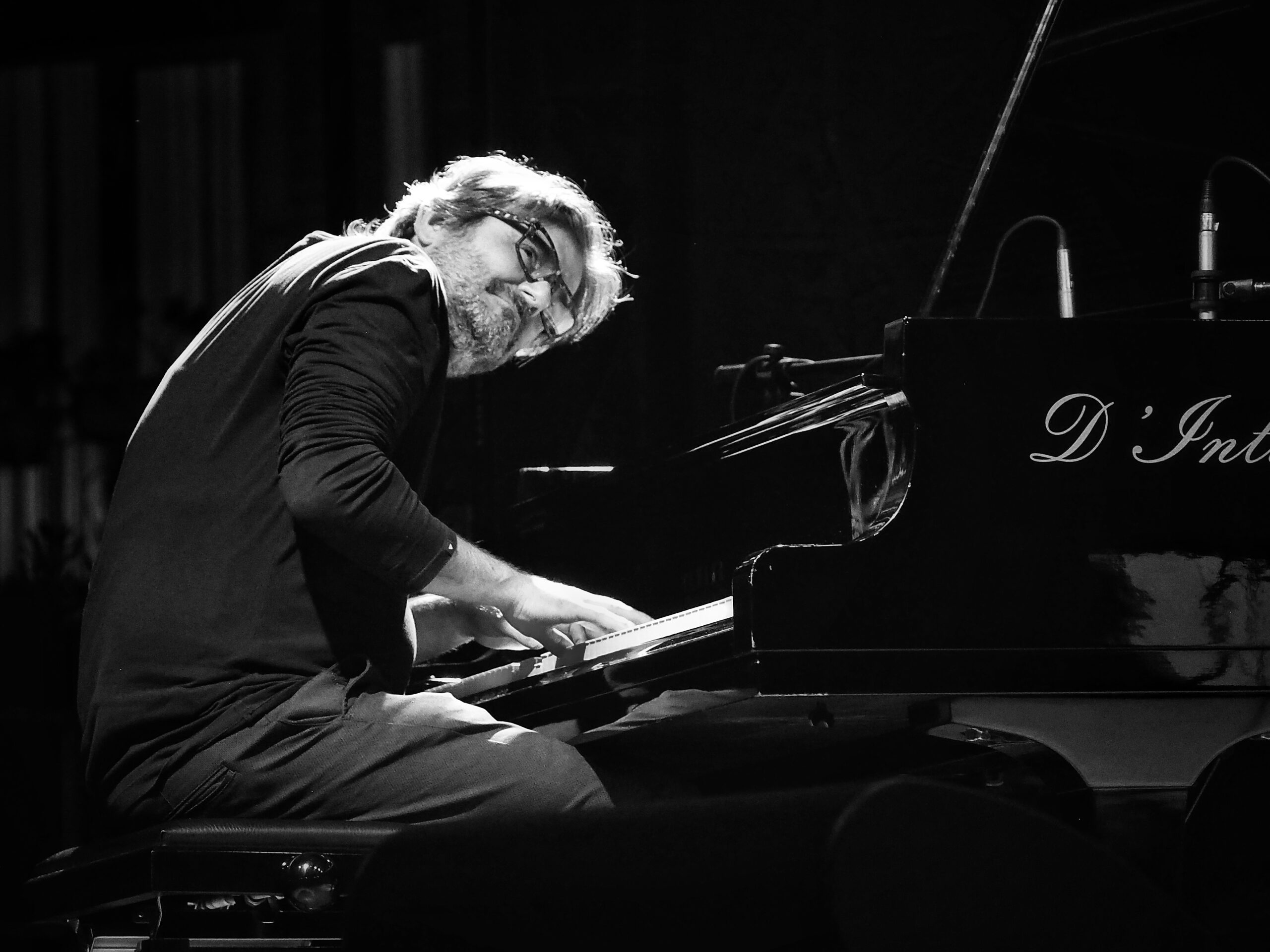 In 2007 he collaborated as a pianist and composer in the show "Serata d'onore" with Davide Cavuti and the actors Michele Placido and Giorgio Albertazzi. Since 2008 he has recorded 5 albums for the Japanese label "Atelier Sawano". His piece "Foto rubate" is included in the "Real Book" of Italian jazz musicians published by Nuova Carisch. In February 2007 Paolo followed Antonella Ruggiero with piano at the 57th Sanremo Festival. He is also one of the arrangers of Ruggiero's "Canzoni tra le guerre" project. His CD "Luna del sud" was included among Billboard Japan's Hot shot discs of 2011. In the same year, Irma records published "Voices", where important singers (Gino Vannelli, Fabio Concato, Peppe Servillo, Grazia Di Michele, Iva Zanicchi, Gegè Telesforo, Awa Ly, Linda Valori…) interpreted songs written, arranged and played by Paolo. In 2013 he began a collaboration with the designer Altan, which led to the publication of "Le ninne nanne di Pimpa", published by Franco Cosimo Panini.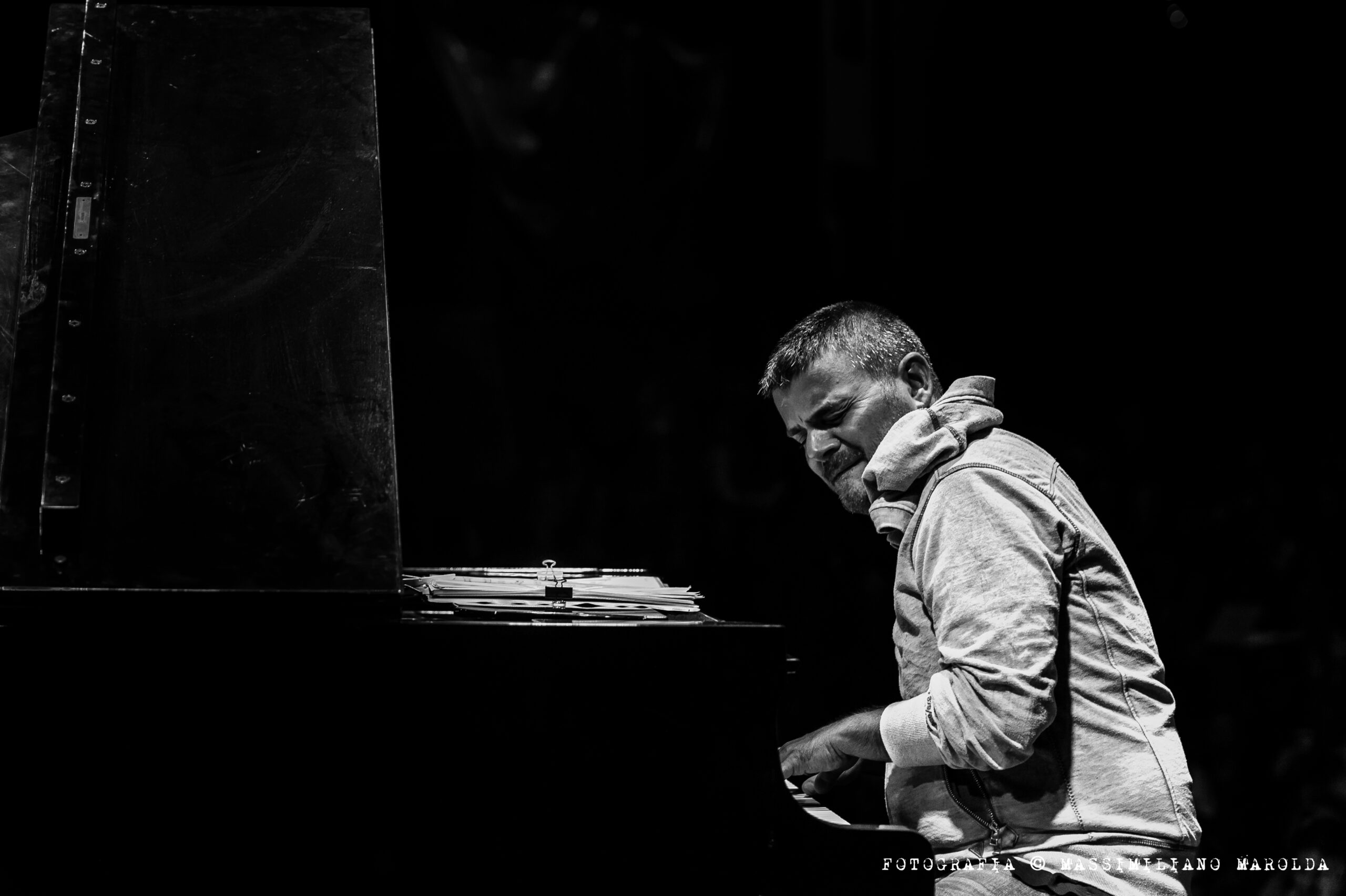 In November 2013 "Mario Christmas", Mario Biondi's album dedicated to Christmas classics, was released by Sony (republished in 2014). One of the two unreleased songs of the album – "Dreaming Land", as well as two songs from another Biondi's project called "If" – "Blackshop" and "I wanna make it"- bear Paolo's signature.  As well as for Biondi, Paolo wrote for Michele Placido (the song "Noir" from the film "Vallanzasca- Gli angeli del male") and Grazia Di Michele ("Laura" and "L'arte dell'incontro", from the albums "Giverny" and "Paolo e Francesca", and "Il mio blu", from the self-titled album).  In 2015 he participated for the second time, as pianist and arranger, at the Sanremo Festival, with the Grazia Di Michele/Mauro Coruzzi couple.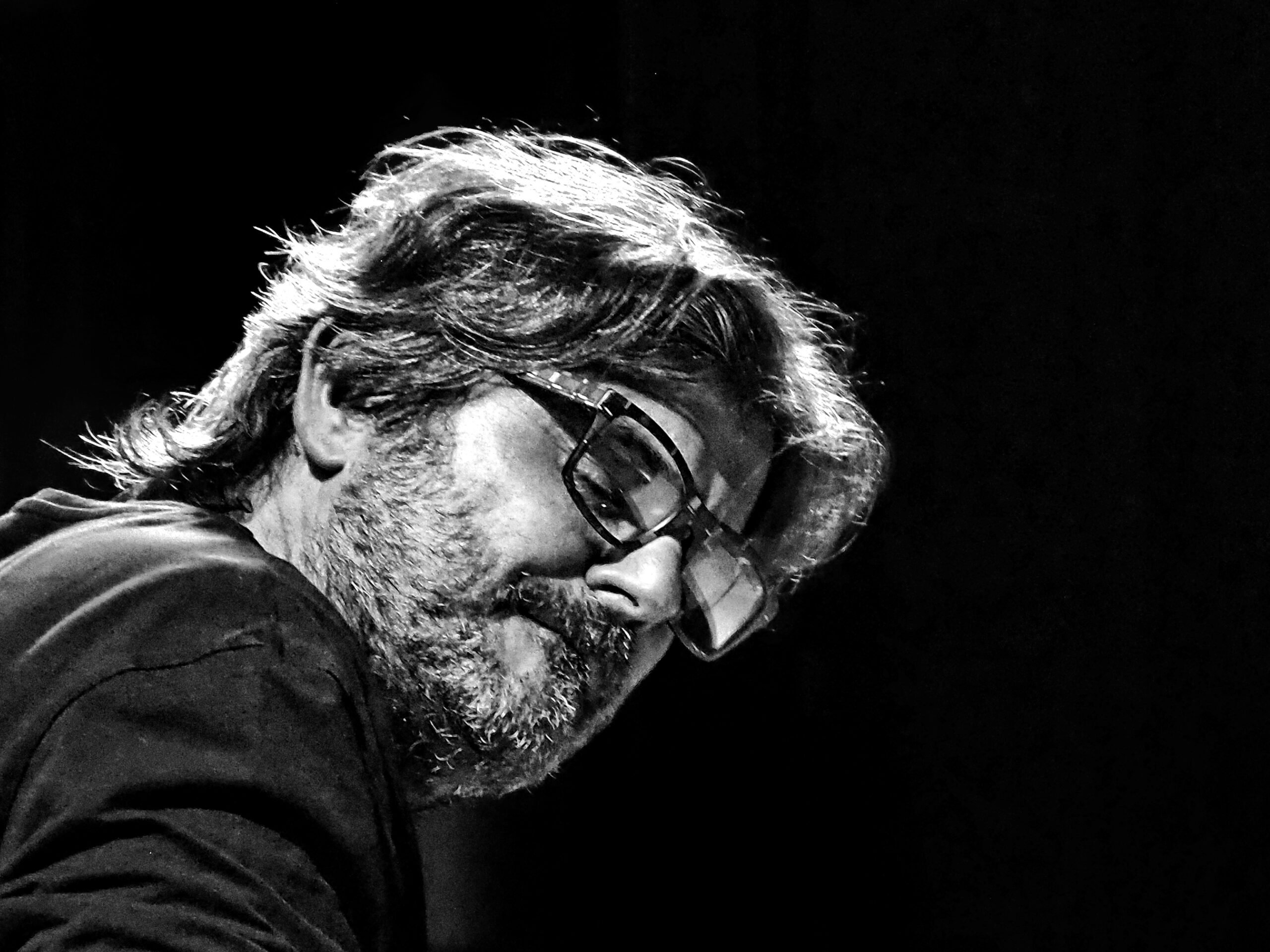 In the same year, he was awarded the prestigious "Magna Grecia Awards".  In 2022 Iva Zanicchi included his song "Per un istante" (lyrics by Giacomo Giacomini) in her album "Gargana". In the same year, Paolo worked with Brazilian singer Rosalia De Souza, curing the composition of all the music for her album "Inspirada", which he also produced and arranged. 2022 is also the year he wrote the music for the TG1 special "Carramba! Che Carrà", directed by Cinzia Perreca, dedicated to the famous Italian showgirl Raffaella Carrà.  Paolo has more than 30 albums released as a leader and more than 20 as a collaborator.   From about 20 years, he is a tenured teacher of Jazz Ensemble Music at the Conservatory of L'Aquila "A. Casella".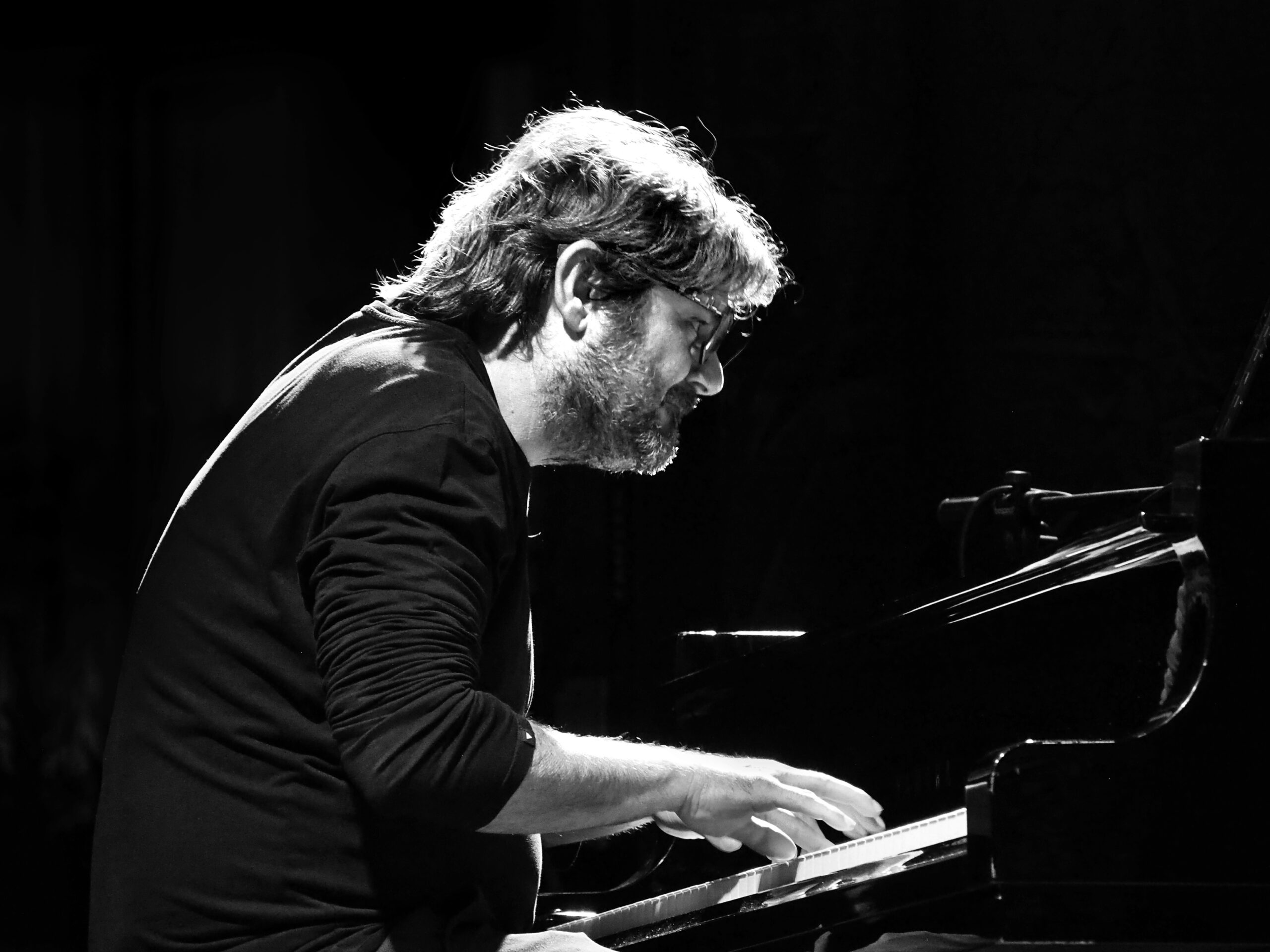 What first got you into music? Who inspired you to make music?
I started to study piano at the age of six. My father is a pianist too and he taught and inspired me.
How would you describe the music that you typically create?
I have a romantic soul and my compositions are always marked by a strong melodic connotation, but also the rhythmic component is hugely relevant.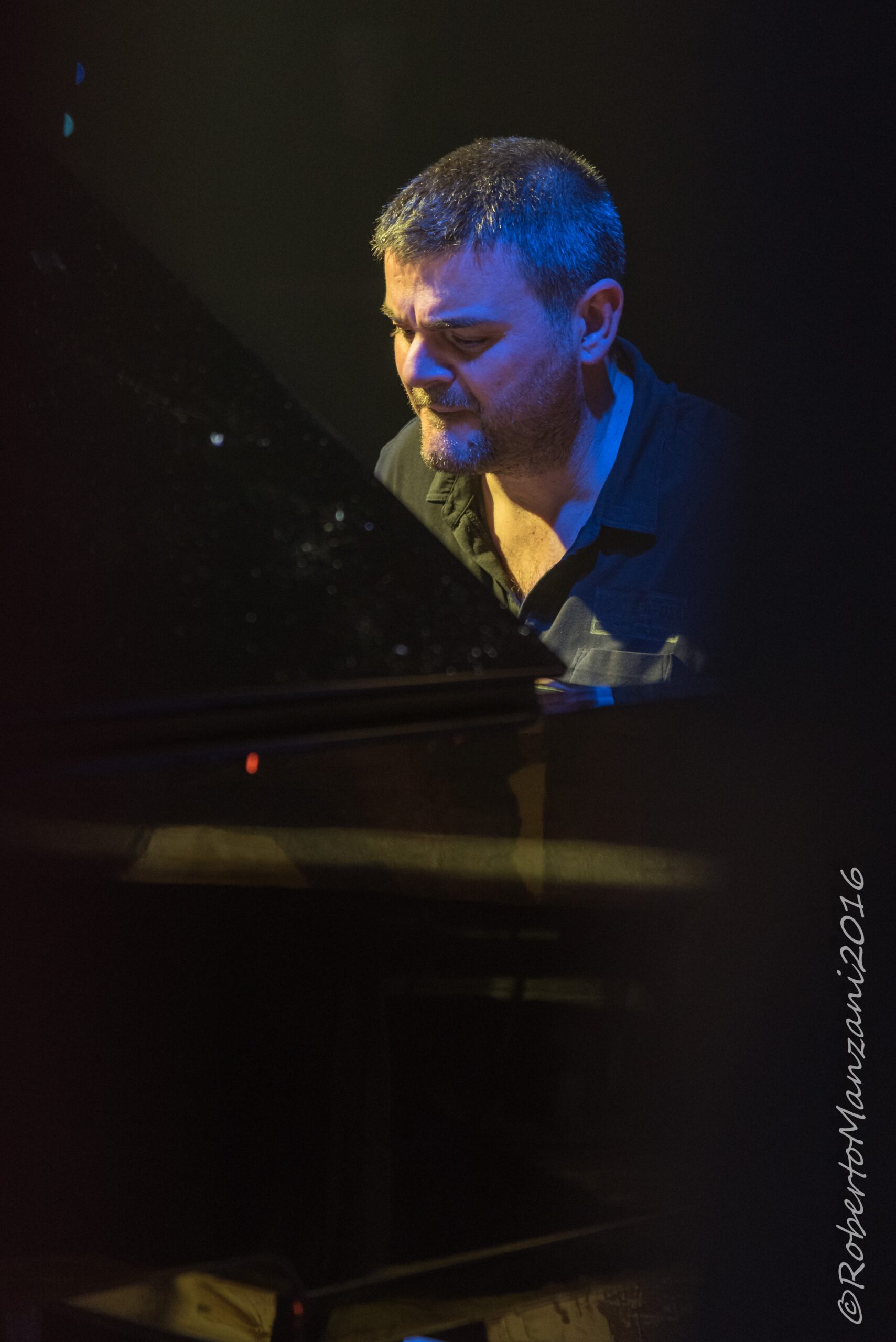 What is your creative process like?
I never know when a musical idea will come to mind. Everything is rather natural and spontaneous to me. Many times different moods help my creativity.
Who would you most like to collaborate with?
I love George Benson so much! It would be great to collaborate with him.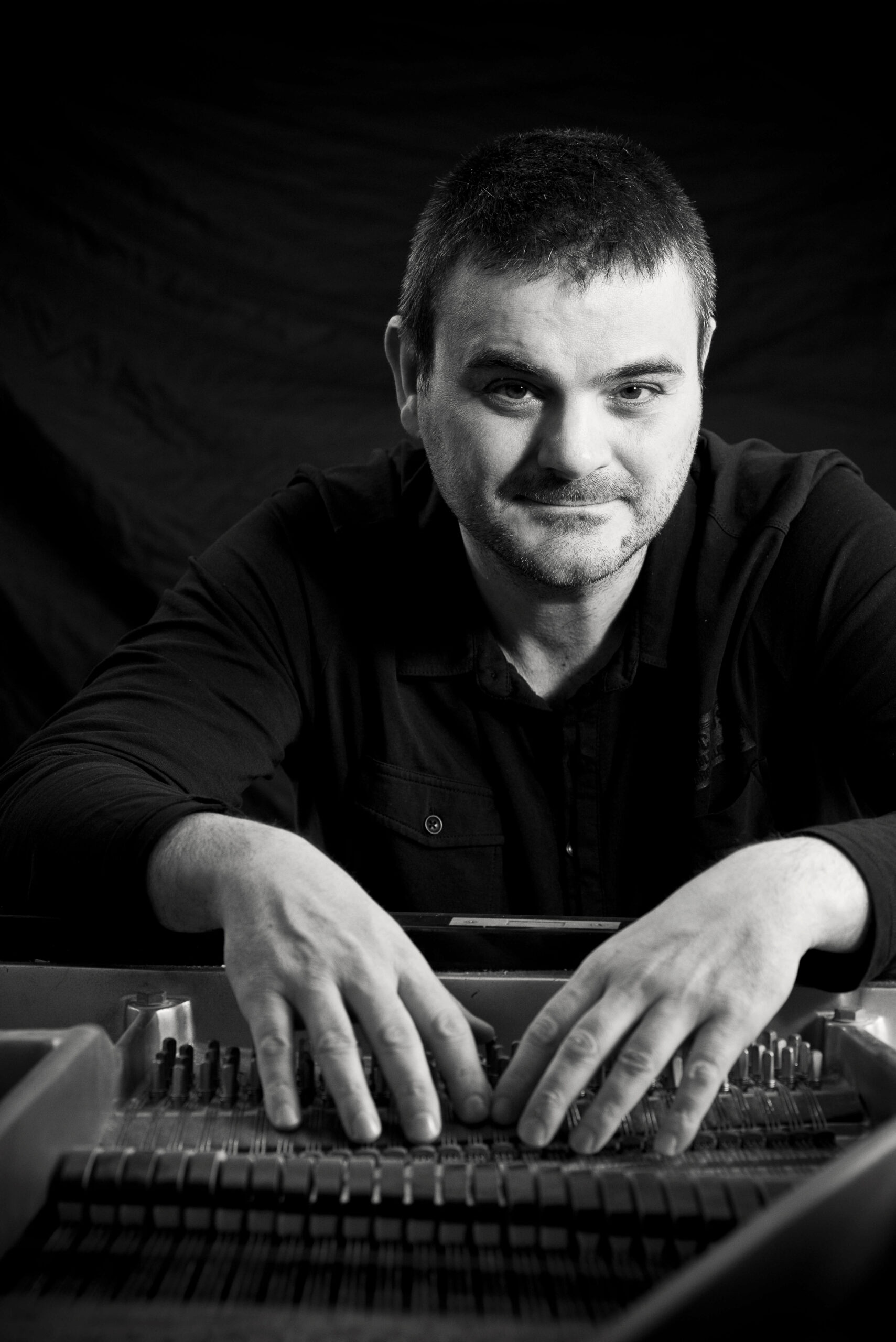 If you could go open a show for any artist who would it be?
Lady Gaga. And it would be wonderful to play a few songs with her, piano and voice.
What is one message you would give to your fans?
Please buy the records, CDs or vinyls. Music needs your support.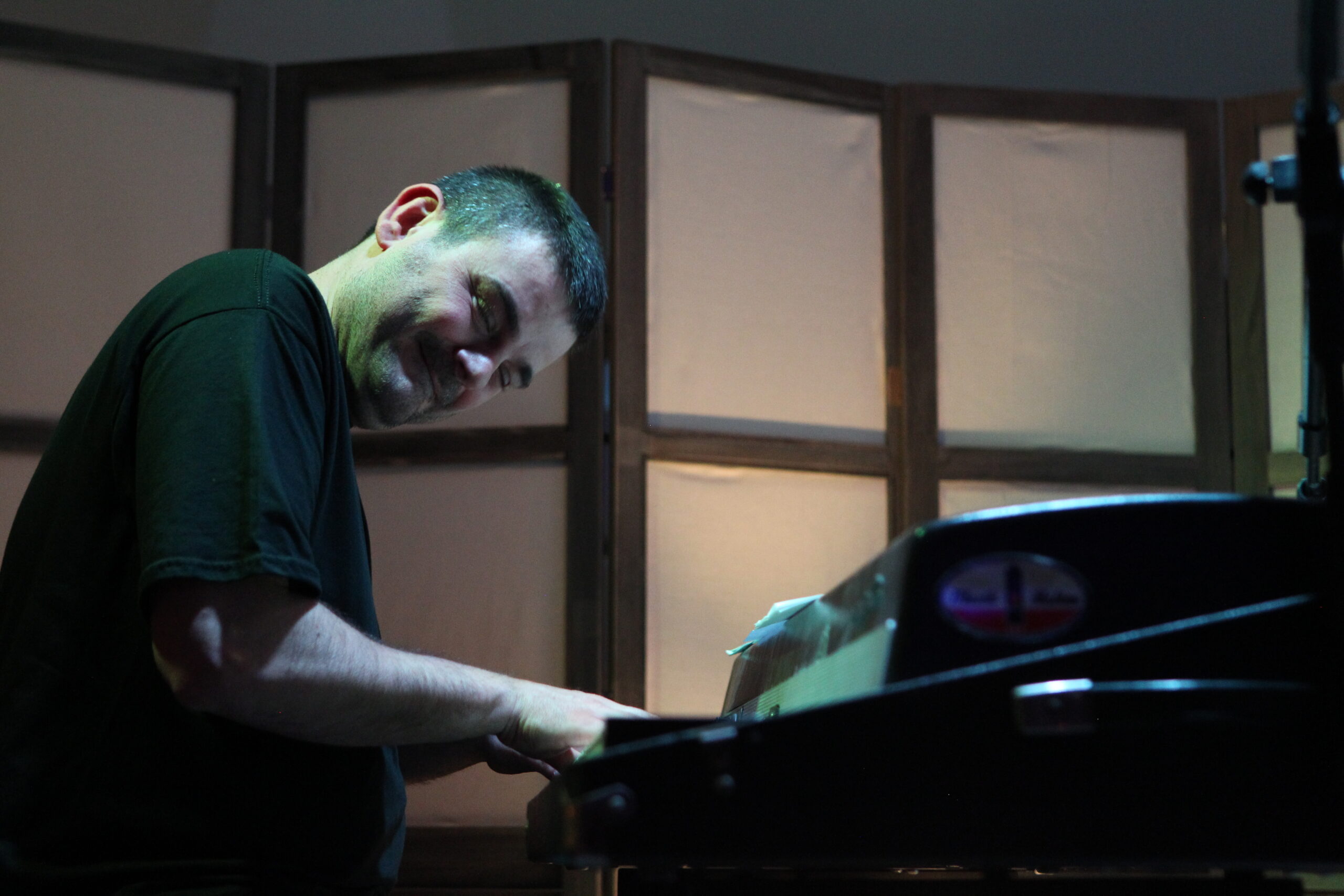 What is the most useless talent you have?
Baking cakes.
Do you sing in the shower? What songs?
I don't usually sing in the shower.
What would you be doing right now, if it wasn't for your music career?
A pastry chef, maybe . It relaxes me so much and it's fun to surf the internet and find new recipes.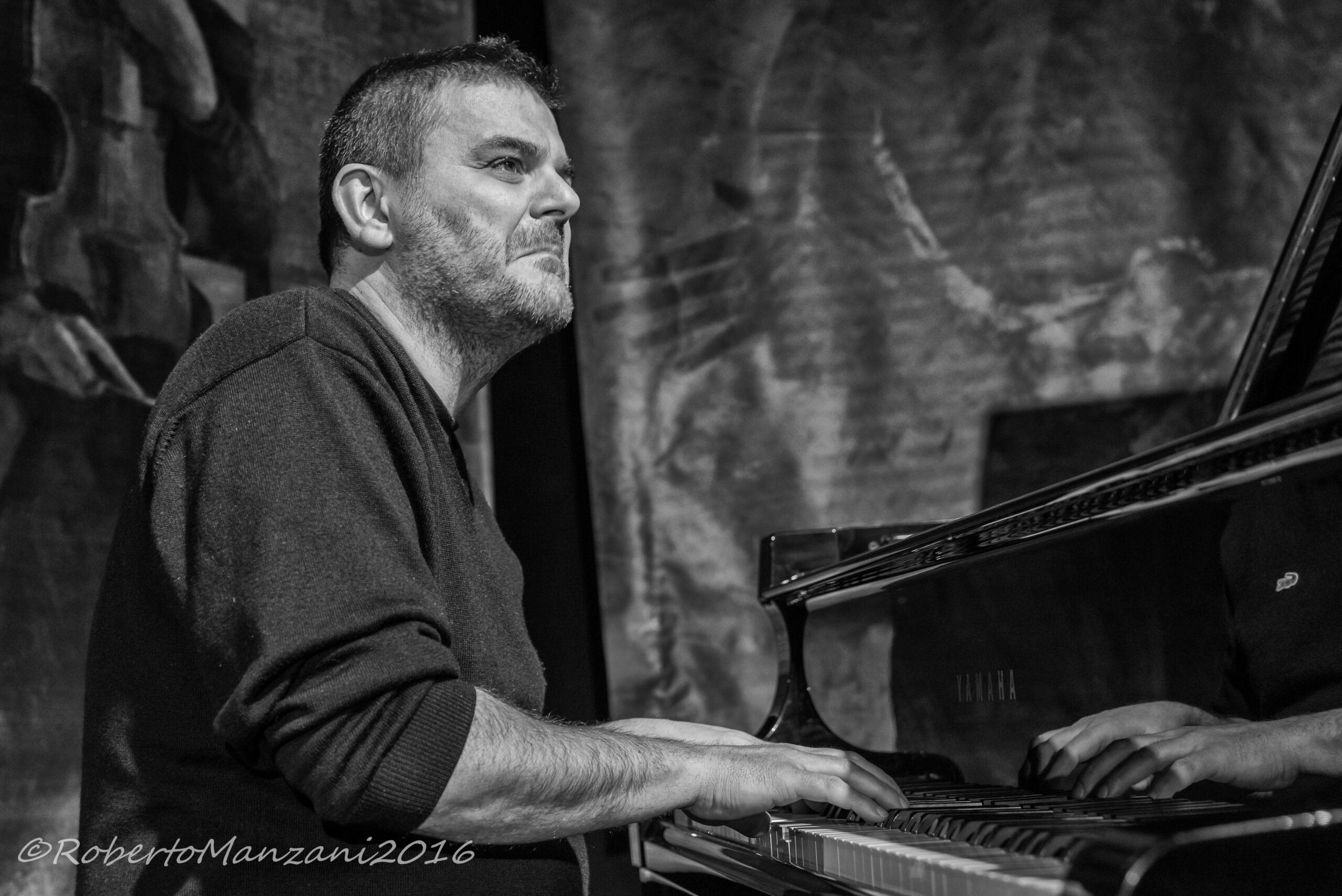 Where have you performed? What are your favourite and least favourite venues? Do you have any upcoming shows?
I have played in many countries around the world. I loved playing in Japan and Argentina, where I found a fantastic audience both in theaters and clubs. For me, the thing that matters in the world of concerts is not so much the venue, but the people who listen to you and help you create a good memory of the day. It's the audience that makes all the difference and establishes a good atmosphere. In November my new album with strings will be released on CD and vinyl, and I will present it in two concerts in Italy, in Ascoli Piceno and Teramo, on December 15th and 17th . I'm due to go on a tour in Tasmania in June 2024 with my trio (bassist Luca Bulgarelli and drummer Glauco Di Sabatino).
How do you feel the Internet has impacted the music business?
I'm not a big fan of new technologies, but I understand that the internet has also brought good things to music. It's a massive means to spread your work, to have contacts with other people who share your interests and who can help to enlarge your business, and to have a 360 degrees view of the world that surrounds you.
What is your favourite song to perform?
O que sera que sera, by Chico Buarque de Hollanda. I love Brazilian music, and Chico is the one Brazilian artist I love the most!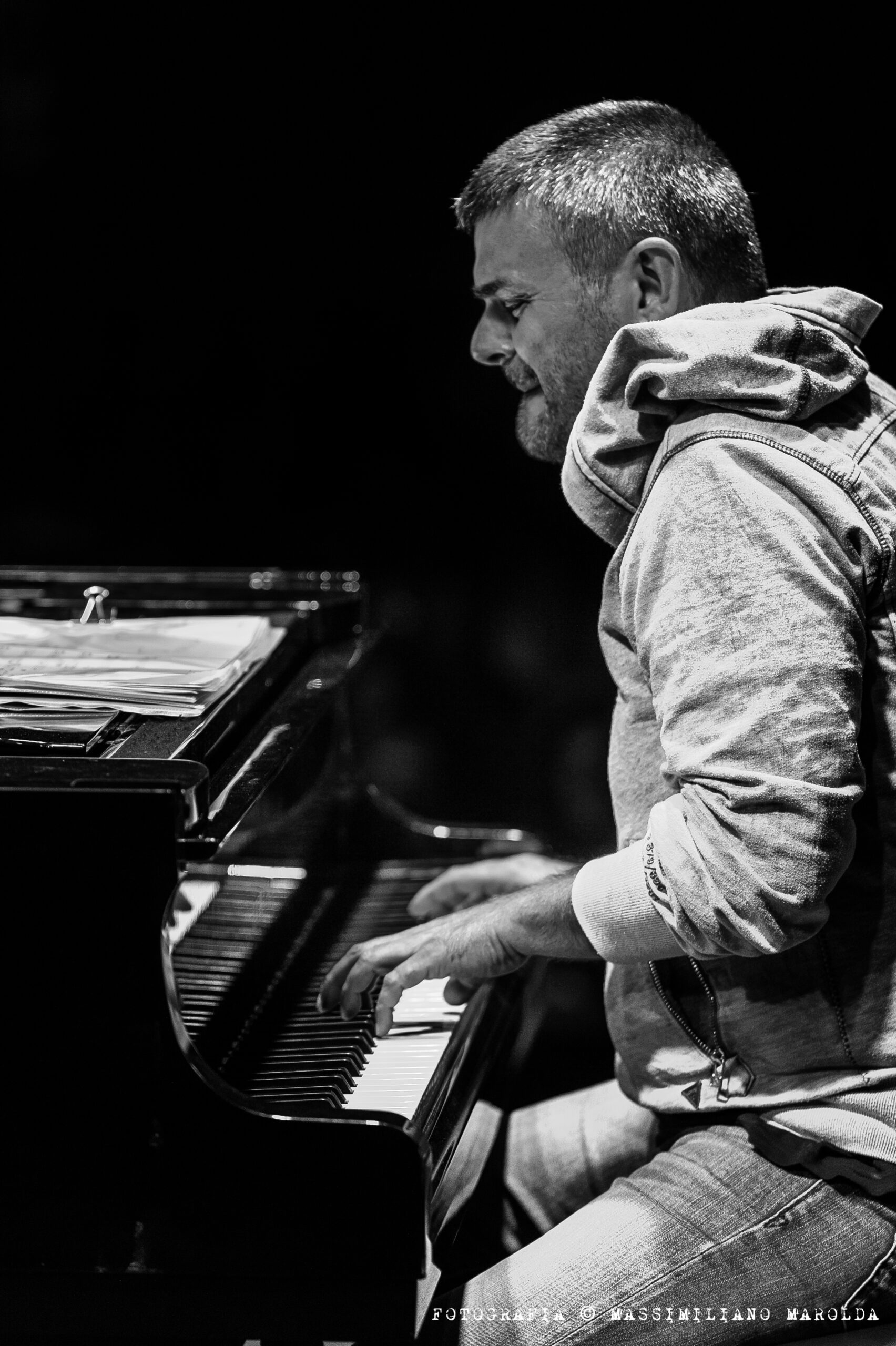 Which famous musicians do you admire?
Keith Jarrett. He's one of the most inspiring figures to me and to my way of playing piano.
What is the most trouble you've ever gotten into?
Luckily, I've never had any big troubles!
What is the best advice you've been given?
My friend Massimo Moriconi, my first bass player and mentor, taught me that listening is the most important thing in life and on stage.
If you could change anything about the music industry, what would it be?
I would greatly increase musicians' royalties on streaming. Streaming platforms may seem really good and favorable for spreading musicians' works online, but the amount of money that they earn is significantly less than they should actually have.
What's next for you?
I am about to promote my new album called THE STRINGS OF MY HEART, a wonderful project with the 'Benedetto Marcello' Orchestra conducted by Luisella Chiarini (Halidon Records).