Samantha is a pastry chef born and raised in Spain. After getting a master's in pastry arts, she moved to the UK where her career really began. She worked in 5 star hotels, Michelin restaurants, bakeries and caterings around London. Six years ago she arrived in the USA, and after a short period she got a job as an executive pastry chef in Chicago, at London House hotel, winning a business class award in the World of Chocolate Chicago competition in 2018. From there Samantha went to Michigan to open a hotel in 2019. In 2020 she was a finalist in the gelato competition in NY,  and after COVID, she came back to Chicago to work as Executive pastry chef at Thompson hotel. In the year 2023 she started working at an Executive pastry chef position at Gage Hospitality Group, managing a pastry department for three different restaurants with a team of 12. In the same year "Pastry art Magazine" published an interview about her with one of her seasonal recipes. She is proud of her roots and her hard work. She keeps trying to introduce a little bit of her culture in her desserts, and she hopes some day more people will recognize her talent.
What inspired you to become a pastry chef?
I used to try to bake a lot when I was young because I love sweets. I took my mum's books and tried recipes from there. My family was my guinea pig and I'm sure that more than one time they ended with a stomach ache, but when I made something good their faces filled happiness made me feel like I didn't want to do another thing in my life.
You've been in the industry for quite some time. Would you have done anything differently when first starting out?
I think that everything that I did led me where I am today, and I'm pretty happy with my career and my life, so I don't think I would change anything.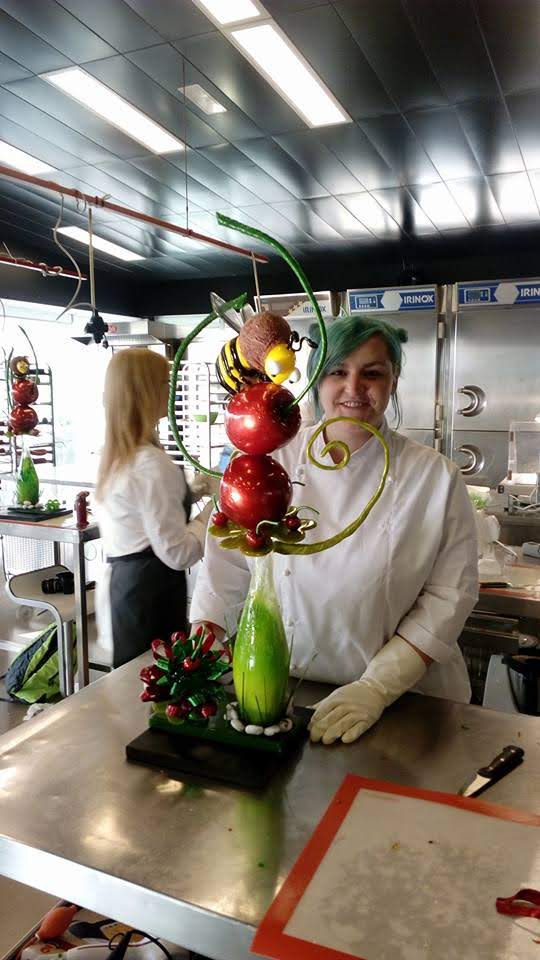 What is the philosophy and ethos behind the food you create?
My philosophy is 'elevated simplicity'. I really like making desserts based on old dishes with a modern twist, I also like to work with flavors from my childhood, (my husband used to tell me that I'm Peter Pan).  I get my products from local farmers as much as I can and try to work in seasonality to be more sustainable. My goal is to make people smile, the kind of smiles that I got from my family when I started baking. Pastry chefs give the last touch to a meal, it depends on us to make the customer feel happy at the end of a meal, so I take my position really seriously and i work with pride.
What's the latest trend when it comes to baking and patisserie?
I think health- conscious baking. People are really worried about health and that is changing the culinary world.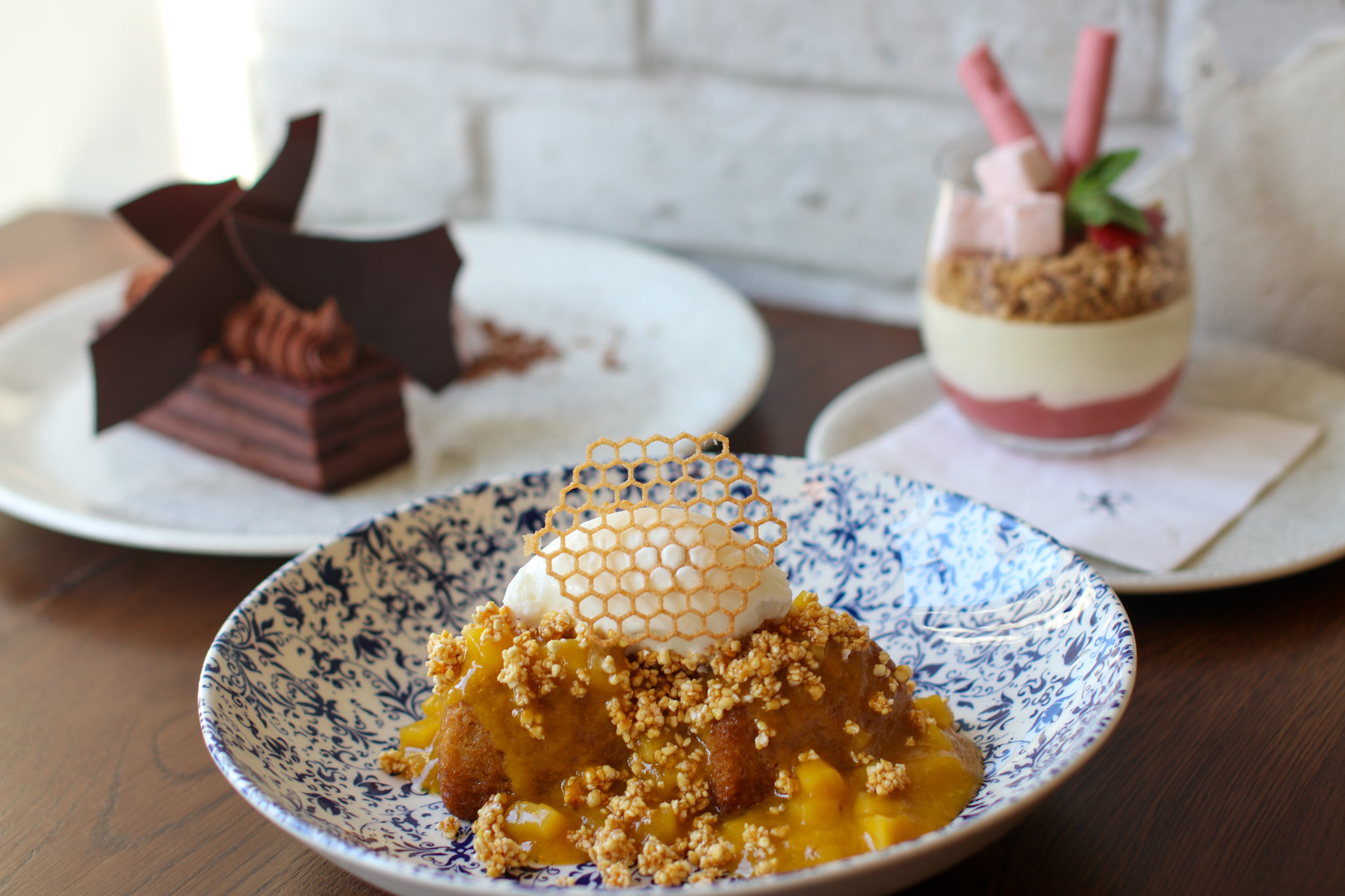 What is one food (pastry) trend you wish would just go away?
Instagram! These days, if you are not on Instagram you are a nobody. That means that we just don't need to create desserts and work hard in managing a team; we have to be photographers, have the time to post every day, be entertaining and have a gift for speech. I don't have any of those gifts or the time to improve on them. I manage a really busy restaurant group where I spend basically my whole day, then  I have my husband  and toddler at home when I arrive exhausted from work, so that means hard working mothers are completely out of the picture when it comes to success in this new world. This is really frustrating honestly.
What is your baking style and the philosophy behind it?
I don't really have a specific baking style. I create things that are really different from each other. For me everything is about flavor, I think about the flavor combination and then I try to put things together. It's all trial and error until I find something that I really like. And about my philosophy… Have fun whatever you are doing, if you enjoy what you create, people will appreciate it too.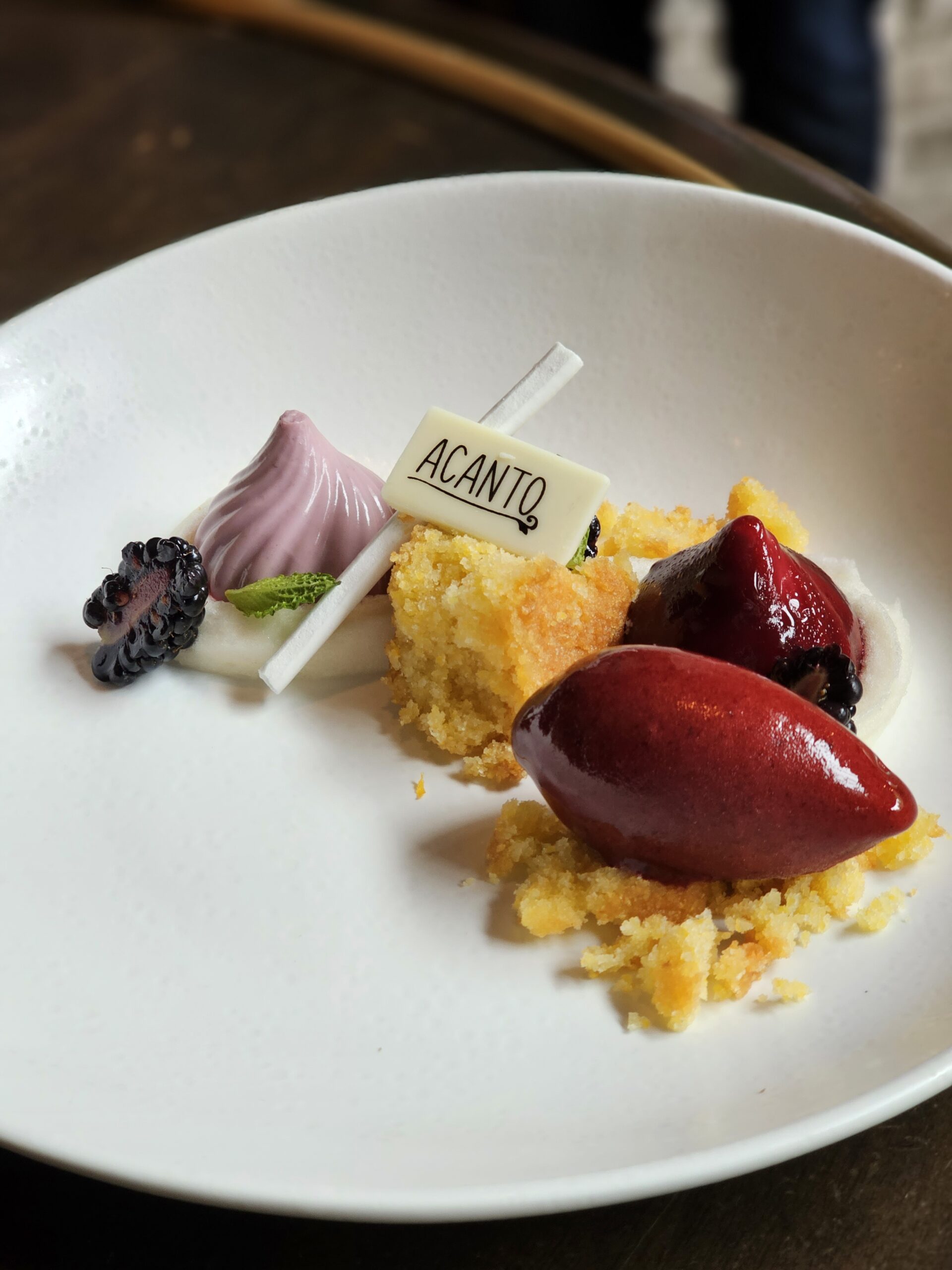 What's your favourite comfort food? What's your favourite pastry or cake or baked product ?
My favourite comfort food…  I really like pizza and Spanish omelets. I really miss my country so these are things that I enjoy eating a lot. About baked products… I really love something that in my country we call 'locas', it's a puff pastry with pastry cream in the middle and yolk cream on the top. Then it is covered in icing. I really used to love it and it is something that I always get when I'm going back home.
Who or what was your inspiration to become a pastry chef?
 If I tell you the truth, my career began the day that one of my pastry chefs told me that I will never be a good pastry chef. Those words motivated me to prove her wrong and to work harder on my path. I really appreciate what she told me because without that I think I will not be who I am today. Not everything is positive in our life, and I think that talking about things like this is something that not many people do, and is part of us.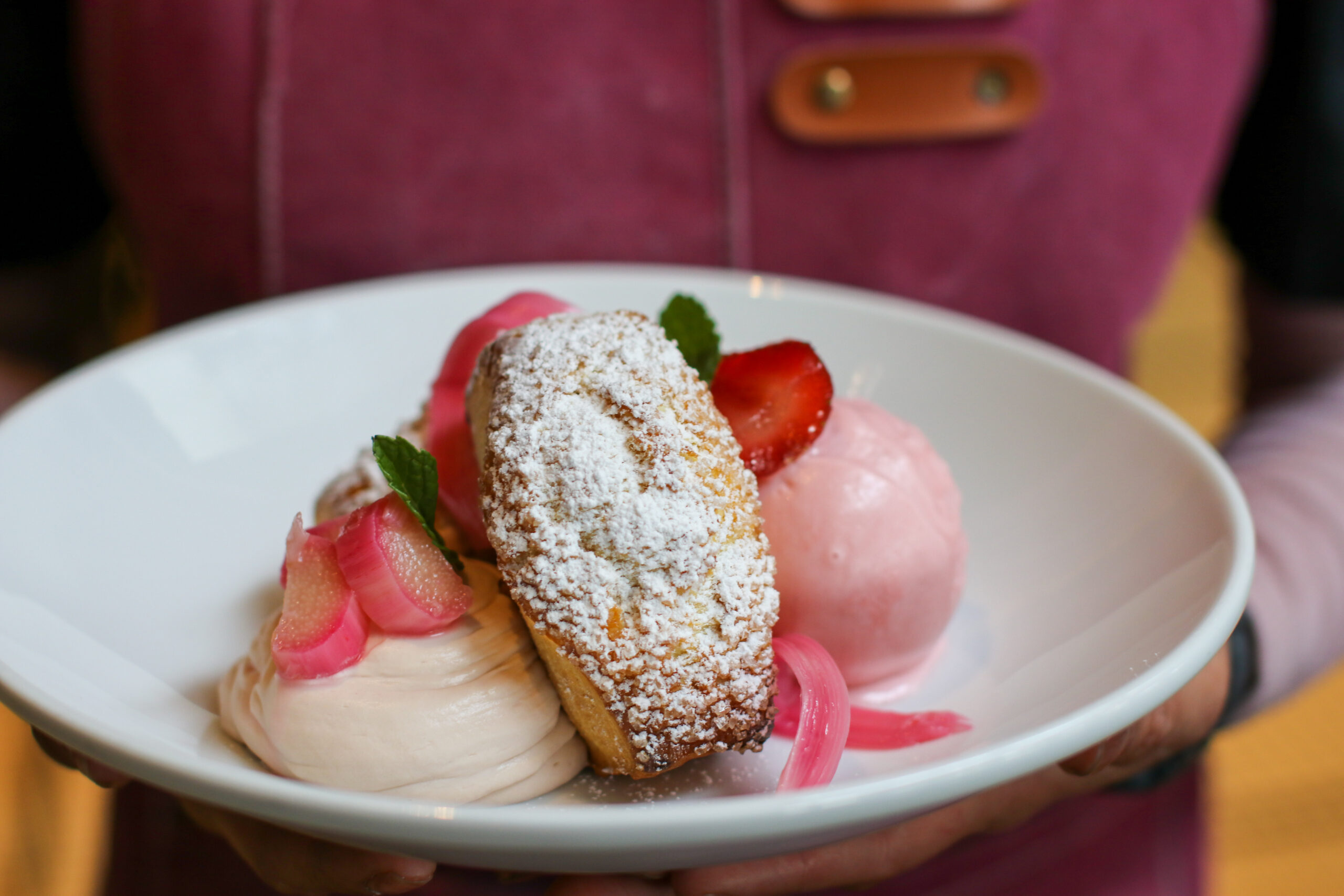 What is your advice to aspiring pastry chefs?
Keep working hard. Not everybody is born with a gift of creativity or a family that already works in the industry or have enough money to give you the education and the tools to be a successful pastry chef. Many of us have to grow on our own and walk our way through a hard path to become what we are, but there is always a reward in every hard step. And remember; you can learn from anyone, so keep your mind open and be kind.
 Future Plans?
I would love to have my own bakery, but I still have to save a lot of money for that!!
Would you consider yourself as an artist?
I don't consider myself an artist. People tend to think that to be pastry chef you have to be an artist but I don't think that is true. You just need to love food and be able to work hard.
Are you inspired by artists when you create your pastries? When you create different products everyday where do you get inspired from?
I'm not inspired by any artist, I inspire myself in memories and flavors.I love remembering things that I used to have in the past and that bring me to a happy place, I try to recreate that memory through my desserts.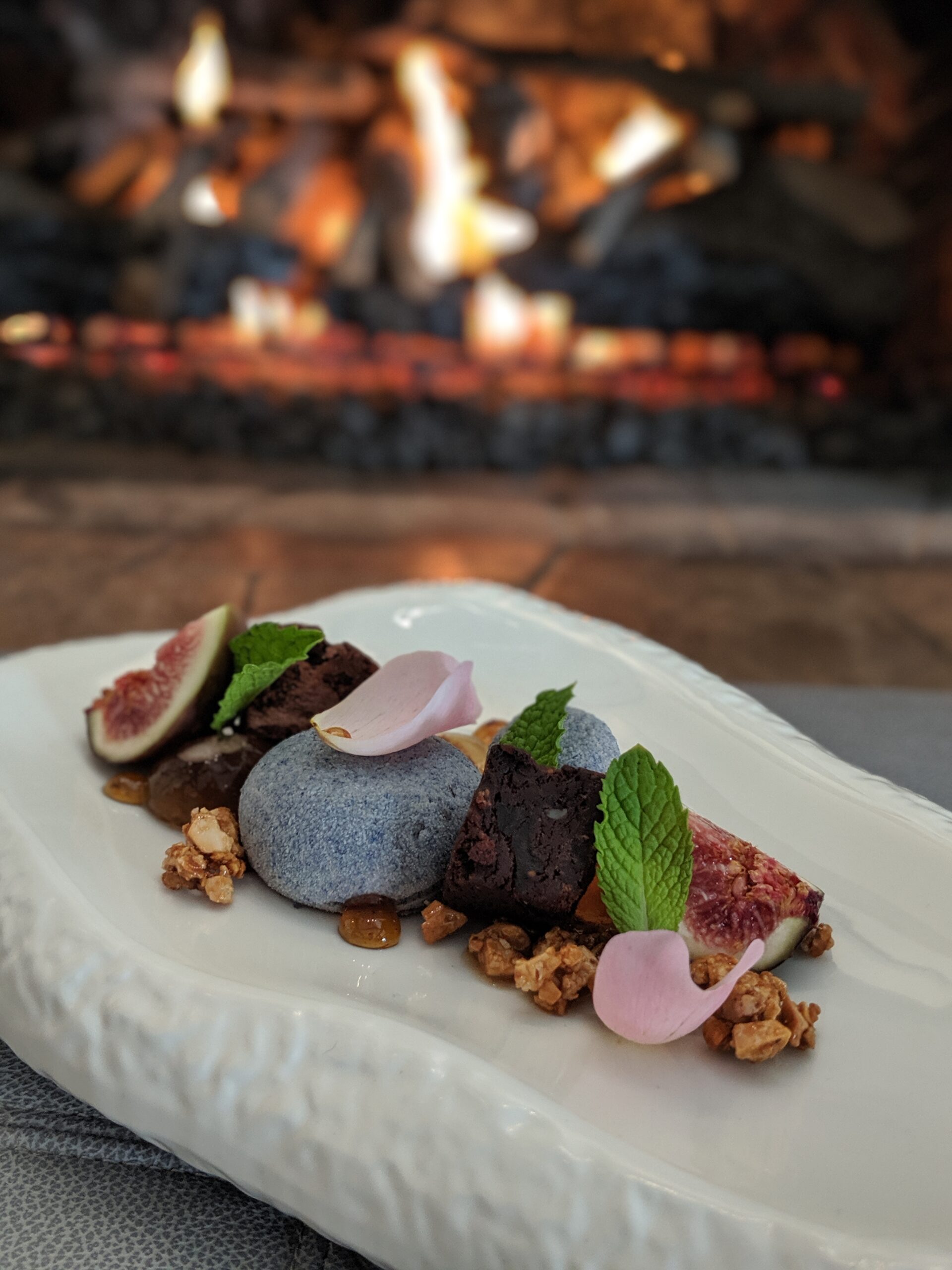 What would you say is the key/winning feature of your creations ?
I think the key of my creations is the dedication, the use of good ingredients and the ability to create moments of joy and nostalgia for those who enjoy them.
What are the most important considerations when crafting your menu?
Seasonality is a pretty big one, after this I try to create something that my team can plate fast since we are a really busy place, but with my whimsical touch.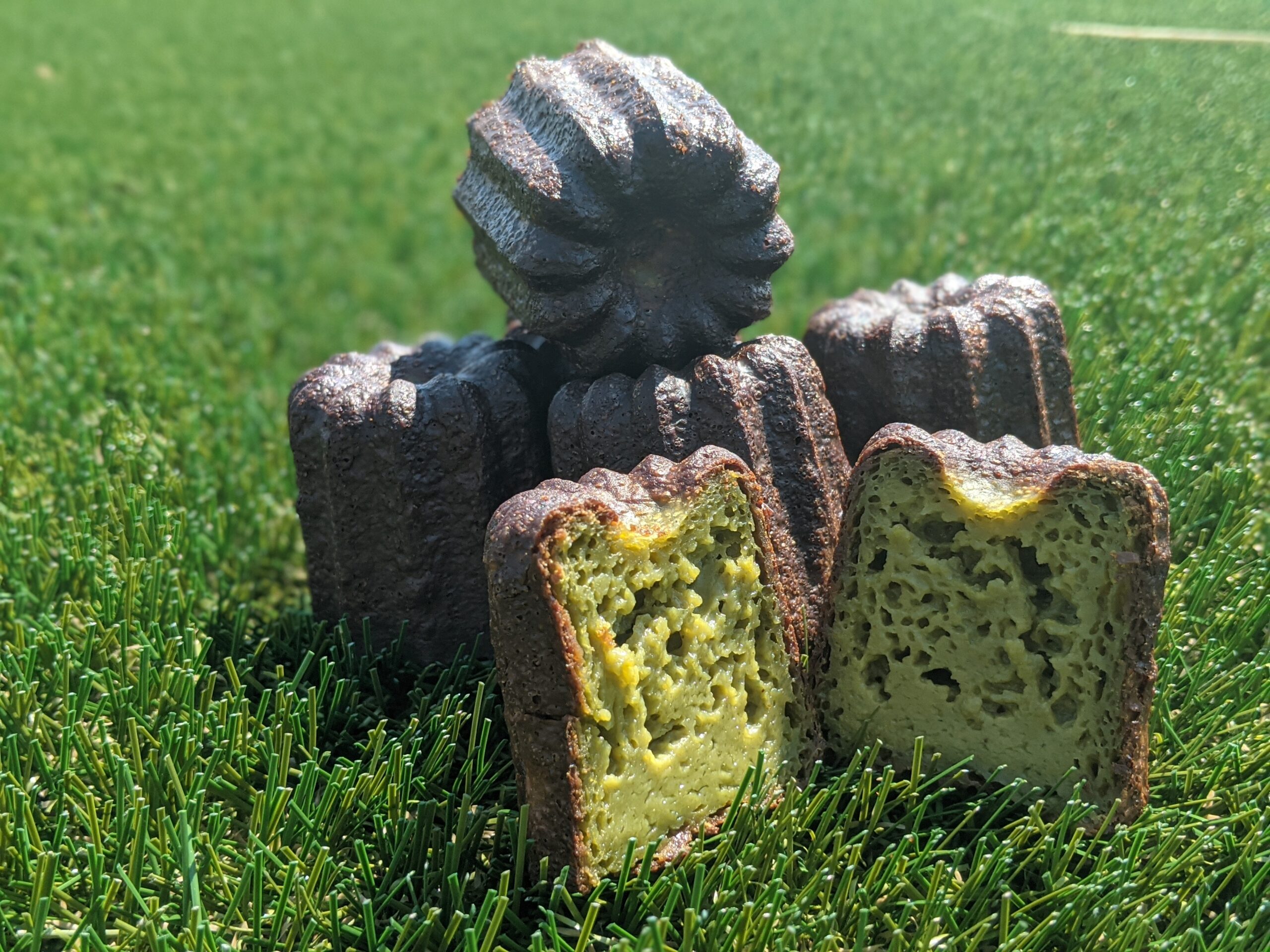 Have you ever considered being a vegan chef? How practical is it

being a pastry chef?
I could never be a vegan chef. I'm really aware of the world situation and I feel a huge respect for people who can do it, but I like the ingredients too much that I will not be able to eat if i turn vegan. That said, I make some vegan desserts because I feel everybody should be able to enjoy our work no matter what their ideology or allergies. Being a vegan pastry chef is a challenge. I did a 3 month course about how to create desserts with less fat and for vegans and it's really hard to do it. Also people are still not ready for this and every time I tried to put a vegan dessert in the menu, it wasn't too welcome by customers so I had to remove it.
What's your signature dish?
I don't have any signature dish, I change the menu too often for that!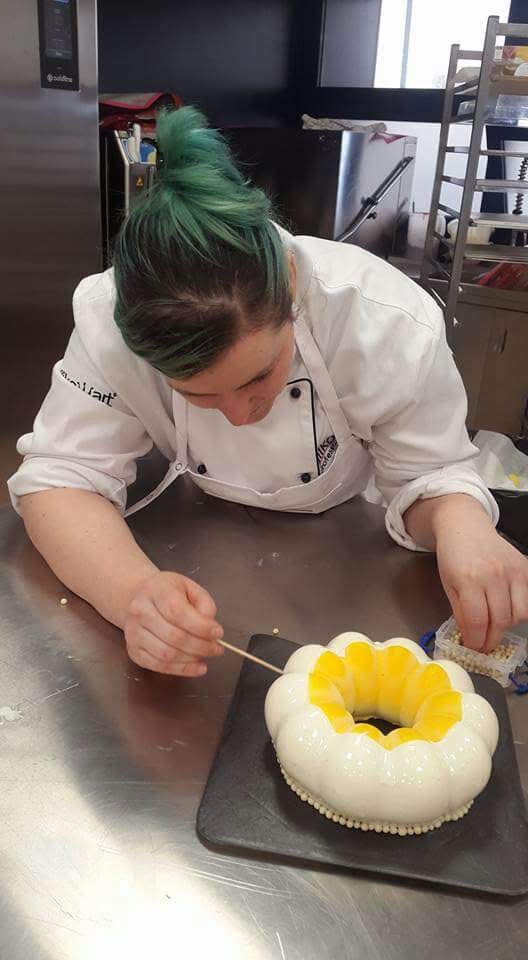 How can restaurants/ hotels/ chefs communicate the approach of innovative sustainable plant-based food/ food chains to others?
I think more information will help a lot. Educational initiatives such as cooking classes, information sessions and tasting events will help people to try new things and learn more about what we can create with ingredients that they are not comfortable with and that will taste good anyway. Also I think that it would help if these kinds of ingredients and products weren't so expensive. We have a budget in our workplaces and sometimes we can't afford to pay for the products that we need.
Which is the dish you've created that you are most proud of and why?
I think my fig and chocolate dessert is one of my favorites. I don't like chocolate in desserts so for me it is really hard work. This dessert is really chocolate but had the perfect balance with the balsamic fig to not overpower. I think I'm pretty proud of creating something that a chocolate lover will like and someone that doesn't like chocolate can enjoy too.
Chocolate and fig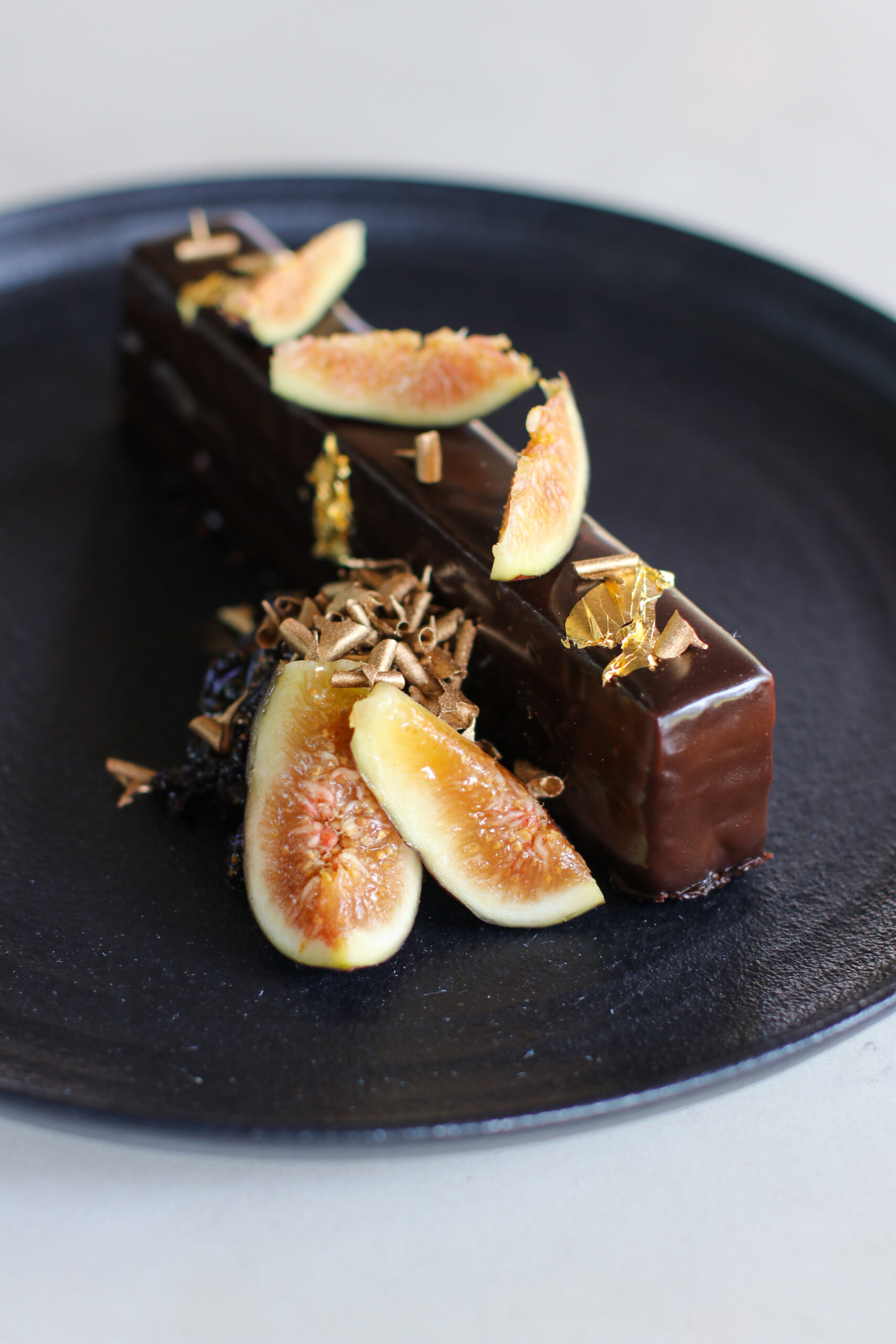 Size: 16 x 2.5
We need 4 sponges
Chocolate fudge sponge (1 tray)
400 g tainori chocolate
400 g butter
120 g yolk + 200 g sugar
160 g whites + 300 g sugar
80 g GF flour
Melt chocolate with butter
Make sabayon with yolk and sugar
Make meringue with whites and sugar
Fold the chocolate mix in the yolk mix
Fold the meringue and then fold the flour
Bake a full tray with paper touching the top without bubbles at 325F, fan 2 for 7 min. Then turn it and another 7 min. Put it in the blast chiller and freeze before removing the paper.
Bahibe chocolate cremeux
1400 g heavy cream
570 g milk
430 g yolk
1575 g bahibe
Bring liquid to boil and temper the yolk
TAke off the heat and blend the chocolate inside
Sieve
Pour 1500 g in the first and last layer of the cake and 750 in the middle
Balsamic fig jam
1400 g dry fig
1200 g sugar
400 g balsamic vinegar
1600 g water
Remove the steam from the fig and cut it in 4 pieces, Cook it for around 10 min, and then blend it leaving small pieces.
Cook it around 10 or 15 min more until it is thicker.
Put 1500 g in the middle layer of the cake and cremeux on the top. Use the rest to decorate
Chocolate glaze
600 g sugar
480 g water
12 g pectina nappage x58
280 g glucose
400 g 70% chocolate
200 g cocoa butter
40 g black cocoa powder
Mix pectin with sugar. Heat water at 40C
Add little by little the mix of sugar and pectin, whisking constantly . Bring to a boil and add glucose. Bring to boil again.
Remove from the heat and mix it with the chocolate and cocoa butter. Emulsify with a hand blender. Cool to 4C for 24 hours. Reheat between 35C and 40C to glaze.