Oceana, the brand's essence itself speaks for it's personality. Founders Rima and Rashi identified their style in Oceana and created bags which express the serenity of the ocean with the playfulness of the waves through it's collections. Oceana believes that beauty begins the moment you decide to be yourself. These bags are made of a premium quality with exquisite designs. Customization, monogramming and attention to intricate details in these bags soon caught the attention of some of the biggest names in the entertainment industry like Lara Dutta Bhupati, Sara Ali Khan, Shweta Bachchan Nanda, Shilpa Shetty Kundra, Malaika Arora and many more. Rima Kapadia and Rashi Maniar design one of a kind, unique and intricately crafted handbags. The duo brings together years of practical experiences in business and combines it with their experiences in art over the years. Born and raised in Mumbai, the founder's quest with fashion began at an early age. While Rima is a trained commercial artist and creative head, Rashi has a reservoir of knowledge with regard to manufacturing, production, financing and execution making them a winning team together.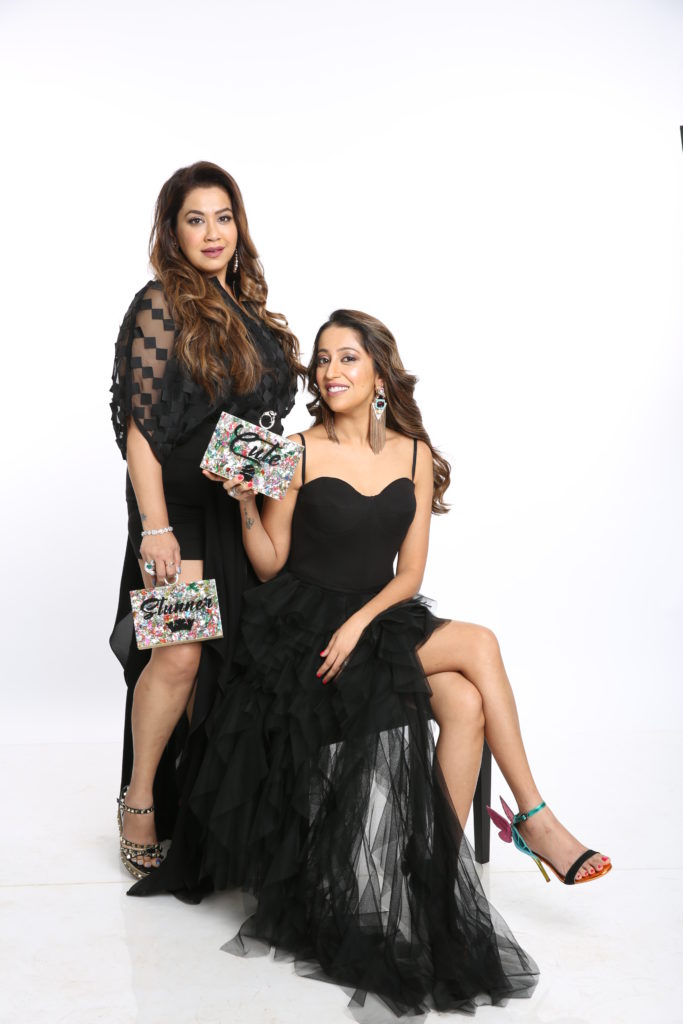 What made you decide to pursue a career in accessory designing?
Rashi and I are absolute bag-a-holics. We love to collect bags from all over the world. Oceana was born out of my 40th birthday party with my family and friends where I sent out invites in the form of personalised clutches and asked all the invitees to carry those as an accessory for our party. With everyone flaunting them so beautifully, the clutches went viral on social media and our friends and family suggested we start our own line of clutches. We soon realised there was a missing niche for luxury bags which were made in India. It was then that we decided to start our brand to make use of our Indian karigars (craftsmen) and home-grown materials and explore that route of style. That's how we decided to get into accessory designing.
What do you consider the most important facets of the accessory industry?
According to me having your personal touch that differentiates you from the others is something that will set you apart. For me, accessories are synonymous with boldness. Our bags are just that. To be able to feel empowered just by holding a clutch is a phenomenal thing. That's how I want my customers to feel too. Understanding your target audience and designing their persona for them is very important in not just this industry, but in every industry!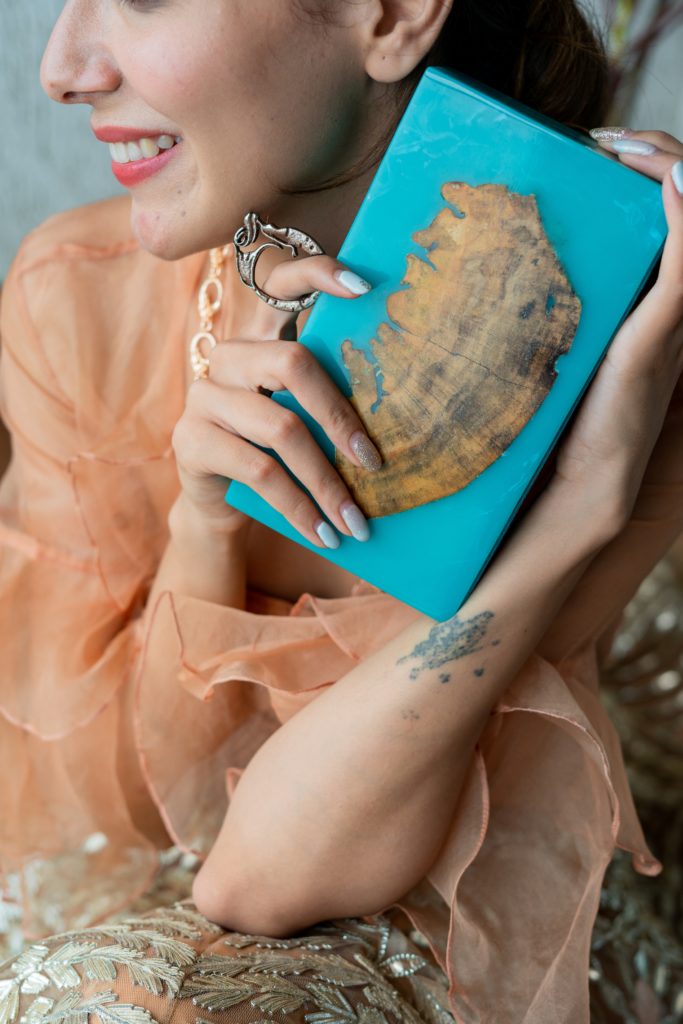 What do you think are the current and future trends in the accessory industry globally?
Since it's a very versatile industry there is plenty of current and future trends. I definitely want to expand my brand internationally. We have already received orders from Nigeria, Sydney, UK, Spain, etc. In India, we have not just been loved by the metropolitan cities but also the Tier-2 and Tier-3 cities. Towns like Jaipur, Raipur, Ahmedabad have turned out to be amazing markets. We maintain the diversity in our markets by not just keeping up with the trends but being classic in our designs overall.
How do you think your education has prepared you to work in this industry?
Rashi my sister and partner in Oceana has studied mass media from the UK. She is from the commerce and finance industry and beautifully manages the back end work. As for me, I am a commercial artist so anything to do with creativity attracts me instantly. I unreservedly channelize my creativity with Oceana.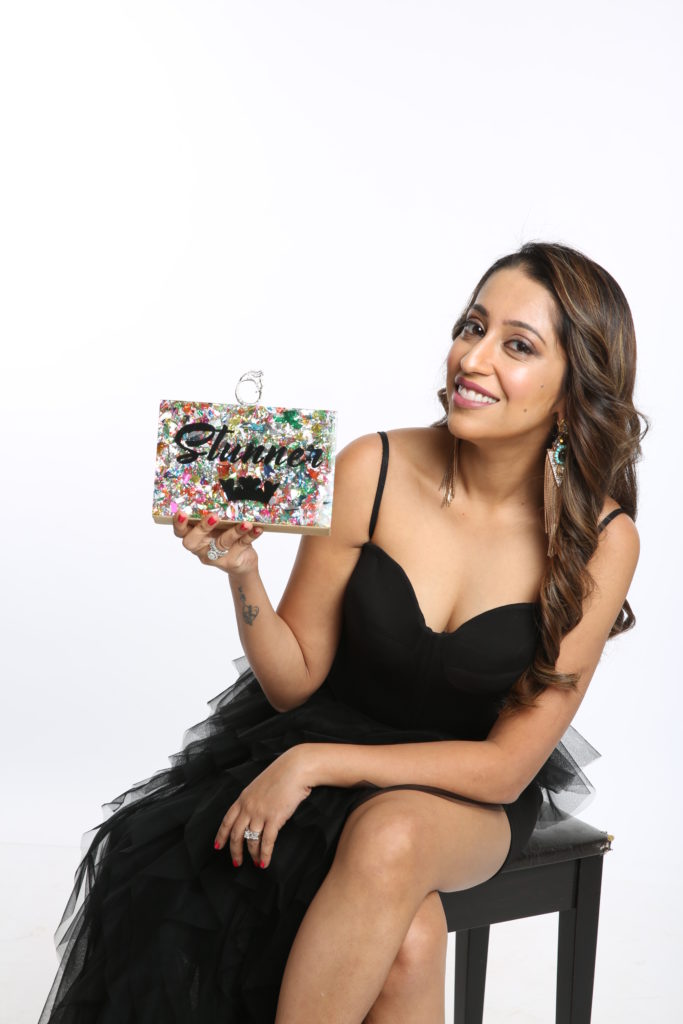 How would you describe your personal style?
I would describe my personal style as sleek, classic, simple and elegant with a touch of quirkiness.
What was the first piece of accessory you ever designed?
We started off with clutches and alongside we were working on totes. We moved onto bucket bags, cross body wristlets, etc. Today we're designing multi-purpose chains which can be worn as slings, neckpieces, mask-chain, and sunglasses-chains. We realized there's no stopping us and we're constantly advancing and moving forward but at the same time, being true to our ingenuity.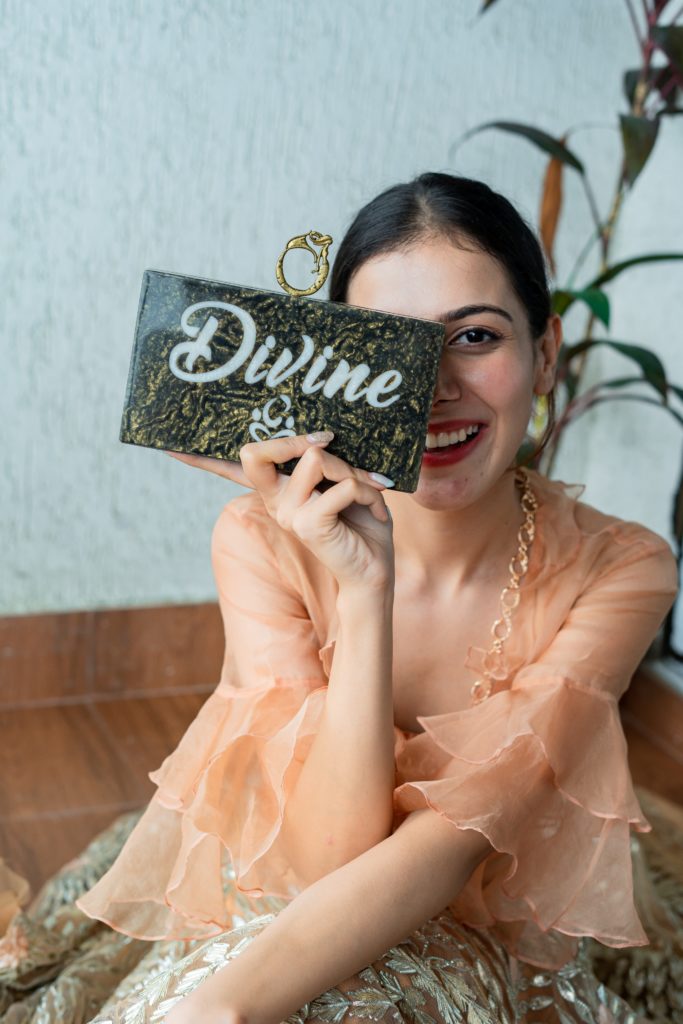 When did you realise you wanted to become a designer?
When I touched 40, I decided I wanted to create a masterpiece. That being said, I wanted to always do something in the creative field despite being in the pharma industry for so many years. I have always really looked up to designers because of their dynamism. A designer is so multi-faceted as they're simultaneously handling PR, marketing, sales, product management, etc. Wearing so many shoes is enthralling and exciting at the same time.
How does designing accessories differ from designing clothes?
Designing accessories is unique because it really needs to stand out and flow with the attire. Clothes are hardly missed out on but accessories need to do all the work to show themselves off and stand out. They need to complement an outfit and blend with someone's personal style. Designing accessories is more challenging but it comes with additional fun because there are no boundaries here according to me.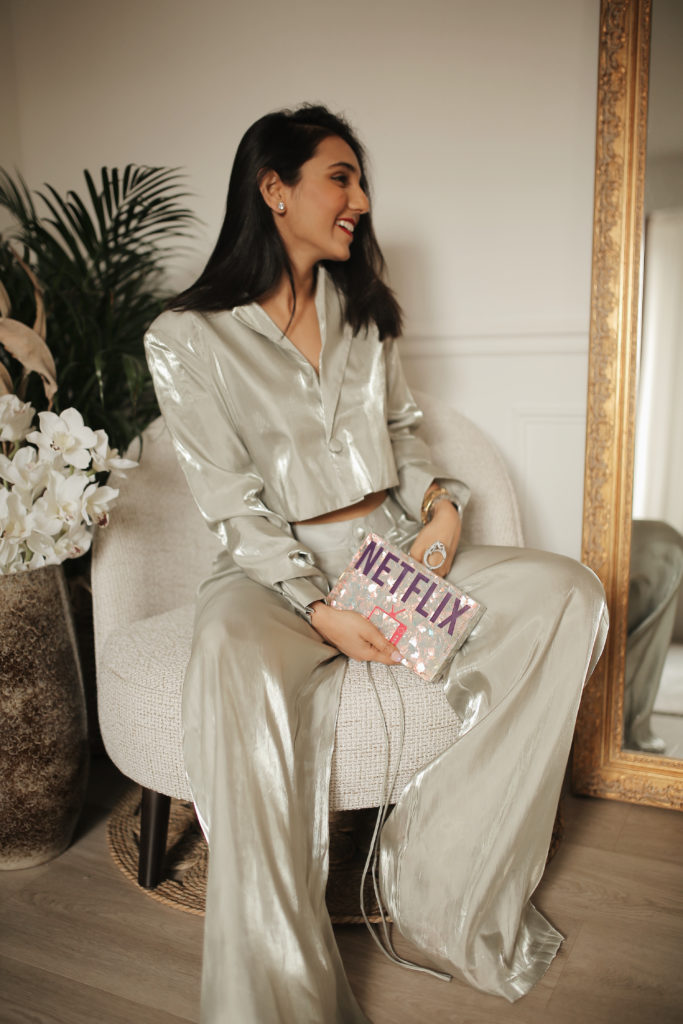 How long does it usually take you to construct a piece?
Oceana has personalized pieces which are monogrammed so the delivery timeline is about two weeks depending on the requirements. We also have ready to buy pieces available in our stores that have quintessential personality types that say- Traveloholic, Love, Happy, Workaholic, Trendsetter, etc. We take about 20 days to produce those. The customized ones take about 2-3 weeks as we manufacture the material, engrave, buffed, polished, lined, accessorized with the knob. All our products are made from scratch.
What are some of your accomplishments as a designer?
We have won couple of awards in diversified fashion fields.  In a very short span of time, we have collaborated with the biggest celebrities and influencers because of the belief in our designs and brand. We also led a women's campaign which celebrated women from diverse fields of work where we gathered Dr. Madhu Chopra, Priya Dutt, Dr. Sheetal Sabharwal, Dr. Anjali Chhabria, Jaya Raheja to name a few. It's something we are very proud of. I consider that an achievement even though we still are a start-up. Gaining that kind of confidence from customers at such a young age for the brand is definitely our achievement. Adding to this, we also consider it an accomplishment that we have a lot of men who order these clutches for gifting purpose to their wives, sisters, girlfriends and loved ones.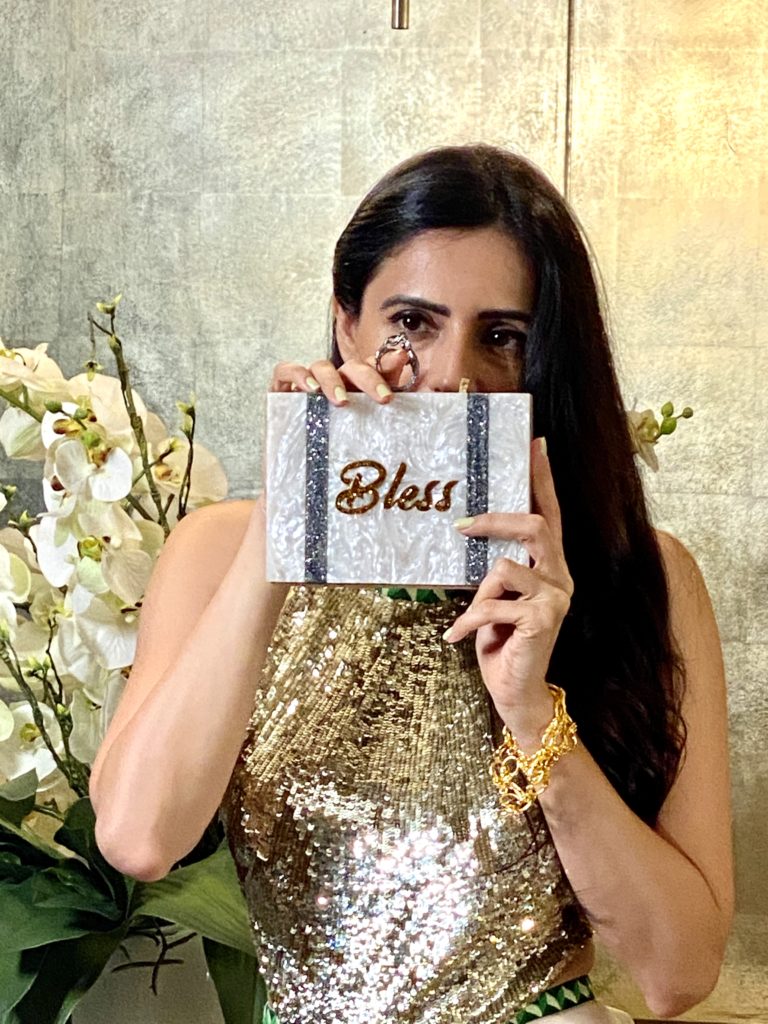 Who are some of your favourite fashion designers?
I love Anamika Khanna, her vibe and value system matches mine, she's absolutely amazing. When it comes to international designers, a personal favourite is Prada.
Where can readers buy your products?
Oceana products are available on our website: https://www.oceanaclutches.com/. We also have our flagship store at: Juhu Orchid Building, Gulmohar Road, Juhu Scheme, above Coffee By Di Bella, Mumbai, Maharashtra 400049. I would say our flagship store is more like an experience. I recommend everyone to visit! People can also follow us on our social media handles @oceana_clutches on Instagram and Oceana Clutches on Facebook.
 How long have you worked as a designer?
I've been working for the last two and a half years as a designer and it's been a surreal experience so far!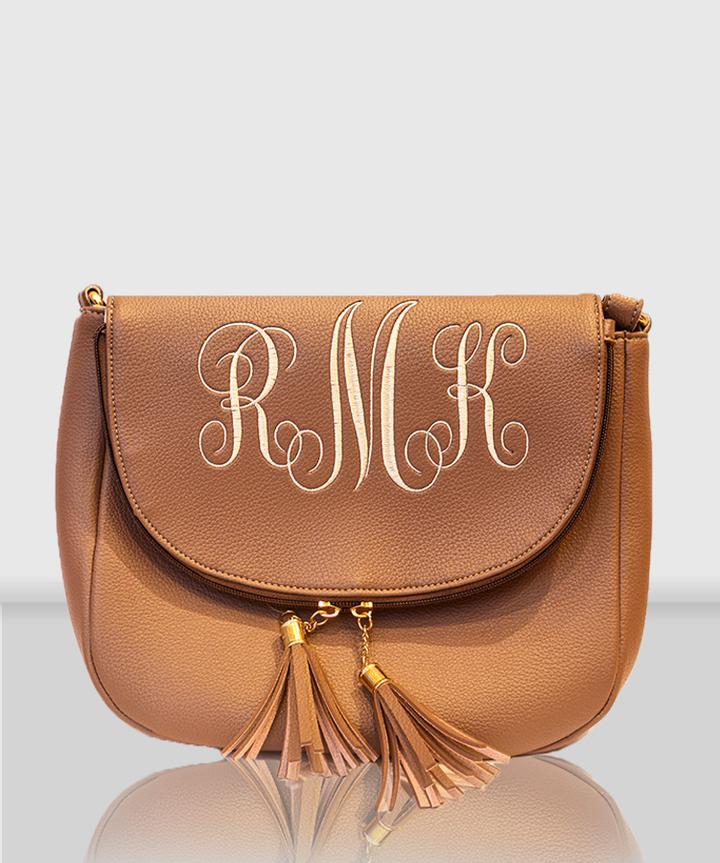 What advice do you have for aspiring designers?
Nothing is impossible. As long as you have clarity, there's an amazing canvas out there! Go and explore your creativity. Even if you don't wish to go beyond India, there's an amazing clientele here in India itself. Always be ready to learn and teach. There are always challenges like the one right now with the pandemic, but it's good to remain positive. Another thing I would add is that I am blessed with an amazing team to support me. I thank all my hardworking, eager to learn and driven girls who keep me uplifted.
  Do you consider yourself an artist?
I do consider myself an artist from where I breathe. I breathe more creativity than air! In fact I think everyone is an artist in their own field of work.
Factbox
Address: Juhu Orchid Building, Gulmohar Road, Juhu Scheme, above Coffee By Di Bella, Mumbai, Maharashtra 400049 Instagram: https://instagram.com/oceana_clutches?igshid=1875i9rybs14h
Website: https://www.oceanaclutches.com/ Phone: 8454876437