Chef Vikrant completed his bachelors program at the Kohinoor IMI School of Hotel & Hospitality Management, Khandala. He has also earned a higher diploma from the International Management Institute, Switzerland. The talented chef started his career with classic cooking and with every year he sought to learn new trends and practices in the industry. He initially specialized in Italian cuisine and modern European cuisine. With eight years of experience under his belt, Chef Vikrant has worked with several esteemed restaurants like the JW Marriott Pune, Taj Falaknuma in Hyderabad, The Oberoi Raj Villas in Jaipur and Cafe Paashh in Pune. He joined celebrity Chef Ajay Chopra at Pandora Gastronomy and Bar where he excelled in molecular gastronomy. Chef Vikrant is producing various dishes which are purely organic in nature, with each ingredient sourced responsibility. He is constantly innovating dishes where the spotlight is on seasonal and local produce. I met this young and talented chef at Paashh Organic Cafe, a part of Pune's first sustainably driven multi-store concept. He managed to bring creativity, responsibility and a great dining experience together for Puneites during his time at Paashh to enjoy organically and now he is on a new journey which has already began in the country of Ireland. "As a chef, I aspire to create food trends, influence food habits of the population, culinary and gastronomic practice which would inspire my guests and  create excitement in them to indulge in the cuisine they have been served", he says.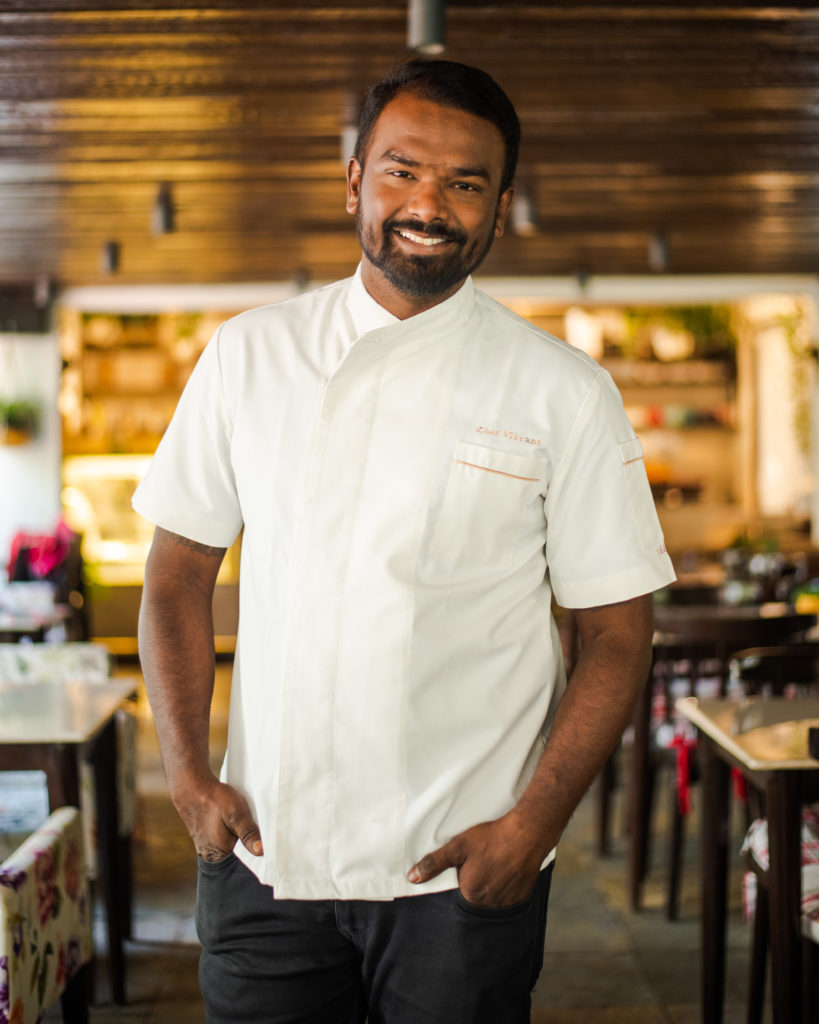 How much is your food driven by plant products?
 The most challenging part for me is how to present a dish to our guests keeping in mind the ethnicity and most importantly the taste and balance. The development of each dish is quite extensive as my personal bench mark in what I'm trying to achieve is high! Currently the cuisine I specialize in focuses on local meats and vegetables, intense depth of flavour in sauces and majority of my food is based on plant products.
 You were a chef in India in a popular restaurant, why did you choose this new restaurant to work for now?
Bunnyconnellan's at Cork is definitely one of the most famous restaurants in Ireland. It's a very busy restaurant and joining this organization is the stepping stone for my career. It's quite challenging and a fast paced environment with three different experience menus which changes on daily basis. Learning and travelling should never stop.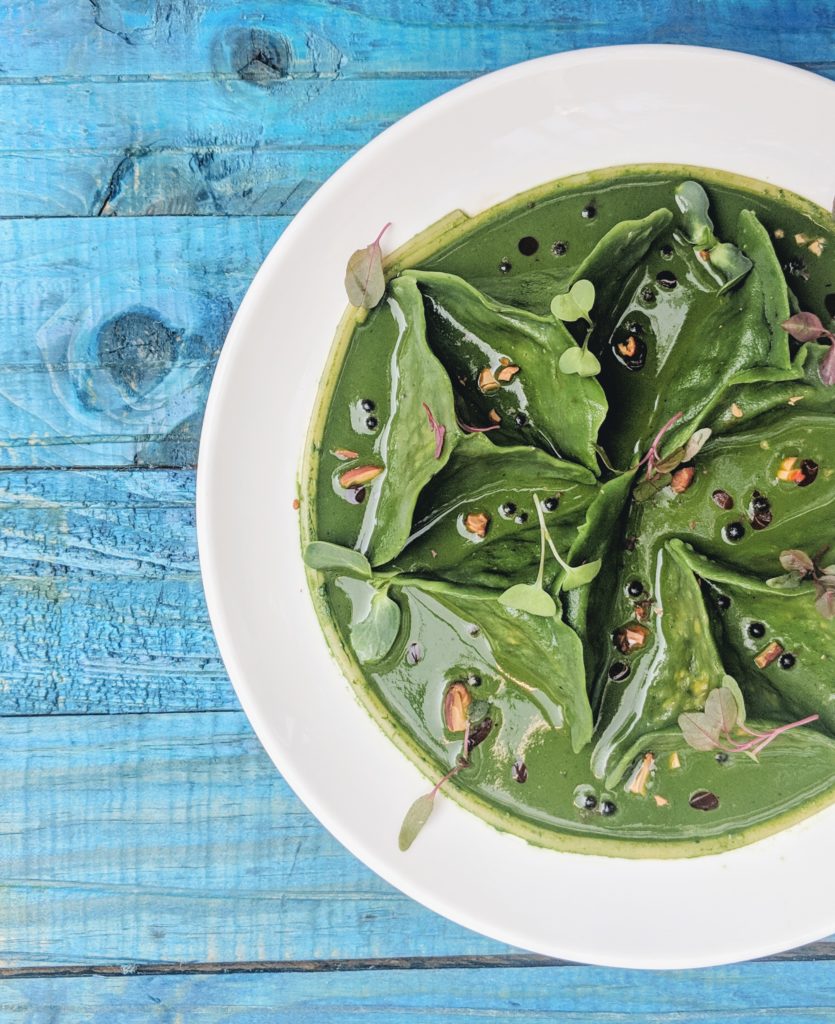 Vegan cooking/ vegan restaurants; how easy/difficult it is; what are your previous experiences with it.
Coming from the background of five star hotels it wasn't very easy to take up this role. Every year there is a new food trend coming up and as a chef it's our responsibility to adapt to such trends and be completely aware of the cuisine. We all know how the vegan trend has hit the market and it's really challenging to come up with recipes of an international standard combining different flavors from around the world and plating up the dish. I feel blessed to head the culinary team of Paashh and showcase the vegetarian culture to our guests. It introduced me to the local farmers and showed me the importance of consuming local produce. The menu is planned after a conversation with the farmers and after few food trials it's on our menu.
.What is the secret of a good vegan kitchen?
I'll break it as the top three secrets, good quality ingredients, Use of vegan milk (soy/almond/coconut/oats/hemp) and actively interacting with the local farmers for the local produce.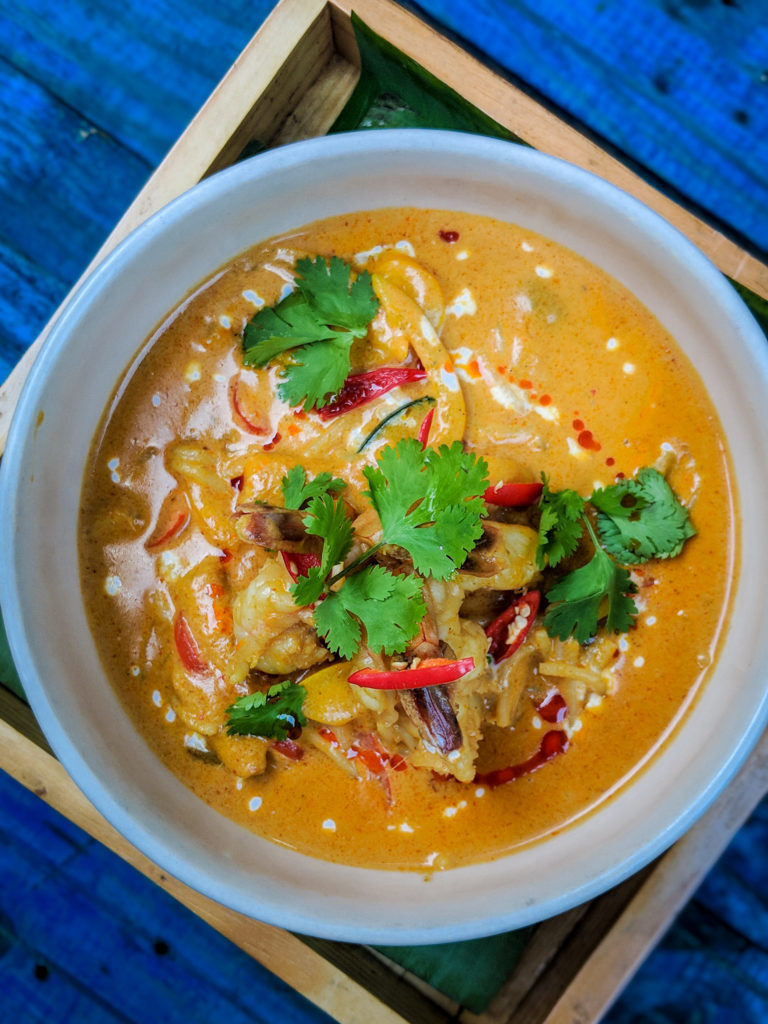 What about the suppliers, are there enough in India and Ireland currently and easily accessible?
With increasing demand all around the world the ratio of the suppliers have increased as a result supplies are easily accessible, but one should keep in mind the quality of the ingredients.
Have you ever worked with meat substitutes? If yes, what are the pro and cons.
Yes, veggie-centric dishes are awesome but when you crave something 'meaty' you need to turn to some delicious meaty meatless dishes. Like in my recipes I use Tofu for Asian style dishes, jack fruit for pulled pork , mushrooms for their umami flavors and meat like texture and many more like legumes and other vegetables which can be used as a substitute but one should always know about the way it has to be prepared. The pros of plant based meat substitute are good health conditions, reduce chronic inflammation and mostly it helps with the vegan transition.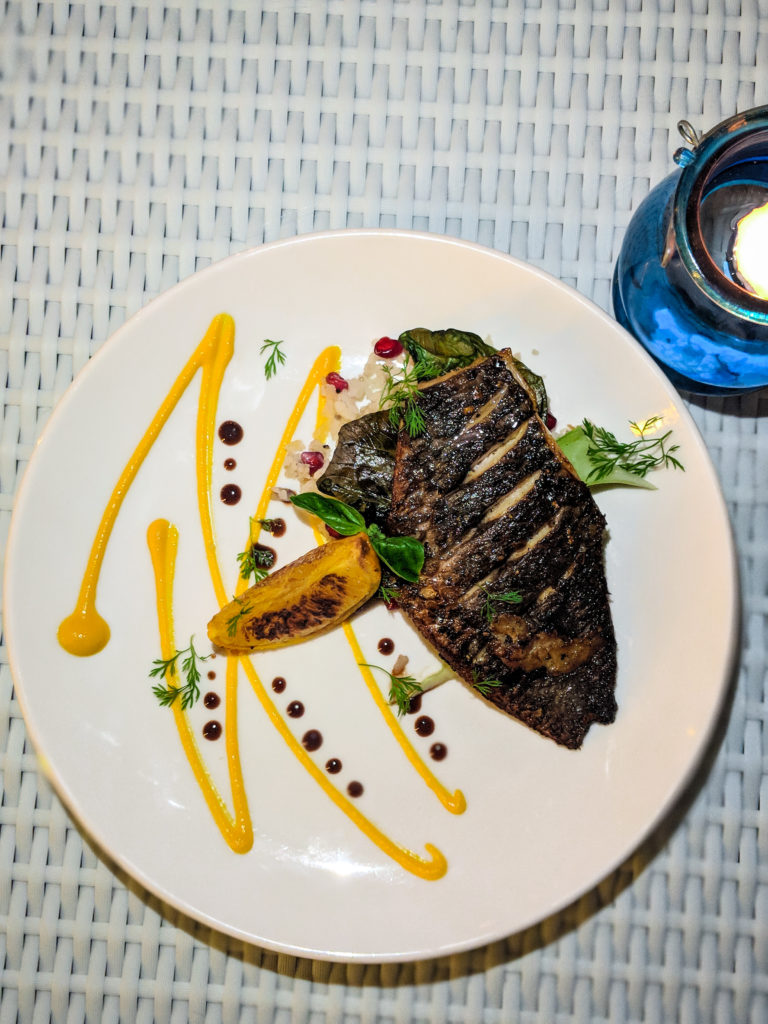 According to you will Sustainable food work in company canteens… where do we stand / what is the potential?
Absolutely!! Company canteens is one of the best places to practice sustainable food as they have fixed number of people consuming food on daily basis. Currently not everyone is aware of sustainability with some joint efforts things could change. Few sustainable pointers company should follow would be vegetable trimmings are being turned into stock, pickles and ferments, coffee grinds are used as soil fertilizer, waste milk is made into ricotta cheese and the resulting whey is added to pickling liquor.
How can restaurants/ hotels/ cooks… communicate the approach of innovative sustainable plant-based food/ food chains to others?
One of the ways it can be communicated would be social media which is trending and people have their eyes on such practices, dedicated page in the newspapers to see the trends and practices fellow hotels/restaurants and chefs are creating. We also need to educate about the topic through hosting various events and I'm sure these are the ways which could help others.
Adding vegetarian or vegan menus to the menu: what is the trend/experience with this?
Veganism has become more than just a food trend, it's now a global movement and an increasing amount of people globally are choosing to embrace this lifestyle. Despite this rise, many restaurateurs remain hesitant about adding vegan menu options and some major reasons include a perceived lack of demand and high cost. There are few restaurants which practice vegan cuisine through set menus but with a cost.
What are the challenges for chefs/restaurants with an increasing demand for vegetarian or vegan menus?
There are challenges in every cuisine but with the increasing demand of such a revolutionary trend one should follow certain guidelines to keep the excitement within the guests like the dishes should be well presented and chefs should interact with guests about the cuisine and techniques they are following for promoting vegan, interaction with the farmers for fresh produce, updating menu items and introducing varieties of seasonal produce.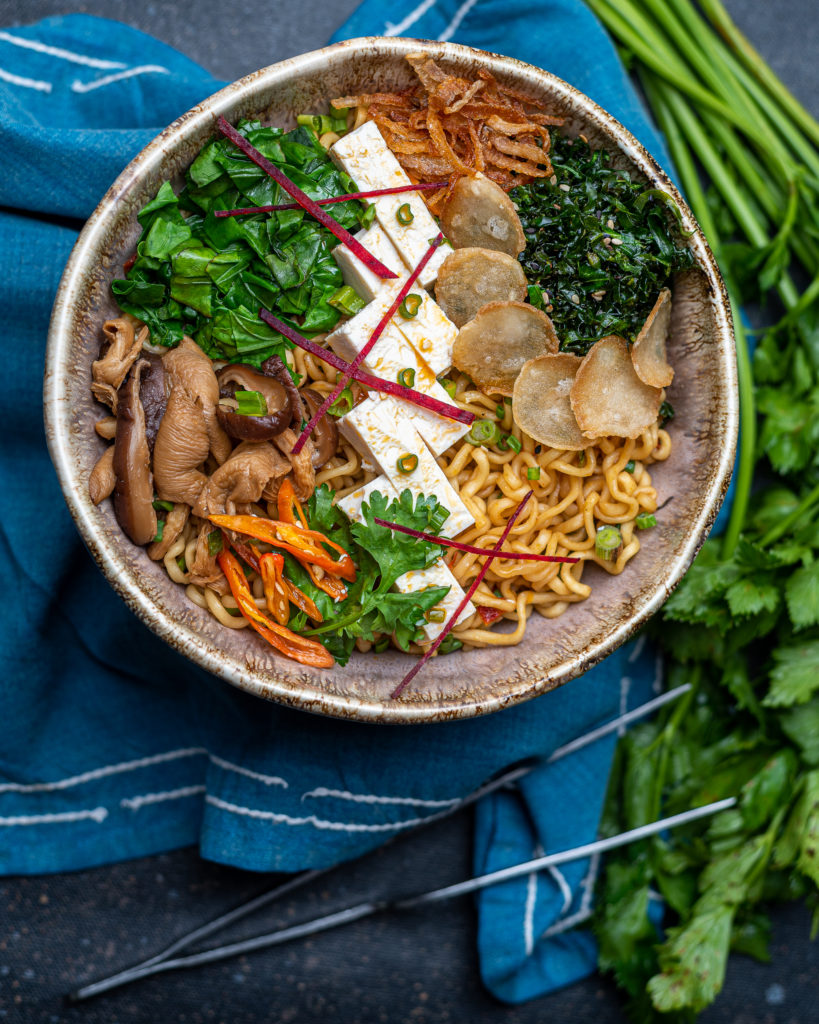 Tell us about your two most popular preparations in line with this concept (sustainability)
Gnocchi Primavera with Vegetable Jus- the jus (sauce) is prepared with trimmings of vegetables.
Panzanella fresca – It sounds fancy, but panzanella is the epitome of honest, straight forward comfort food with a nod towards thrift. Literally panzanella means "bread salad". In Italy, traditionally, it was a way to use stale or leftover bread.
What made you initiate this process in your workspace?
With increasing demand we do need to satisfy the needs of guests and with great support of the management and the whole team it tends to be easy. Also it helps the chefs to learn and come up with different ideas for the next menu.
How does it help local farmers/suppliers?
Buying directly from farmers gives them a better return for their produce and gives them a fighting chance in today's globalized economy. Produce bought from farmers is transported shorter distances , most food found at the farmers market is minimally processed, and many of our farmers go to great lengths to grow the most nutritious produce possible by using sustainable techniques, picking produce right before the market, and growing heirloom varieties.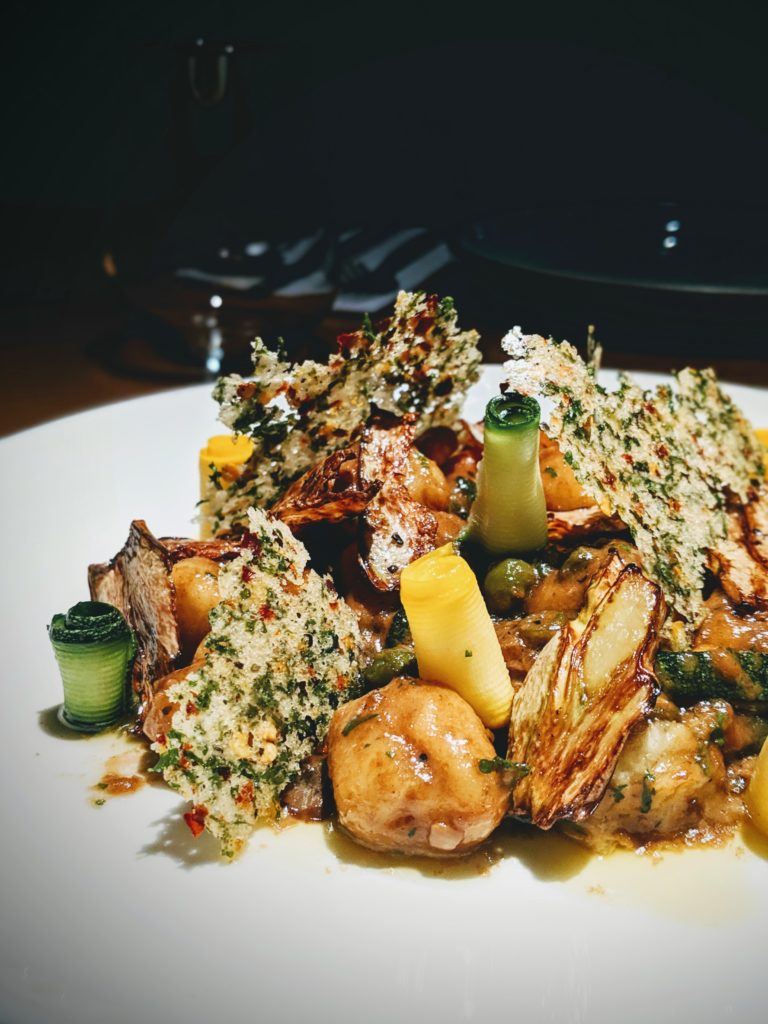 Please tell us more about the concept of zero wastage and how you have contributed to it so far. Does this put pressure on your budgets?
One of the ways I feel we best accomplish this is educating staff and the entire management. Be it the reduced portions of the dishes, carefully using vegetable and other products, garbage check and planning,, we strive to use every bit of every ingredient that comes through our kitchen and it also allows us to keep food cost low and profits up, drives creativity among our staff, and encourages our customers to experiment with ingredients they may not often come across, it also allows us to honor our farmers by utilizing every bit of their harvest." And most importantly helping farmers with wet garbage for the compost.
Tell us about the concept of 'farm to fork' and how it helps to promote the idea of sustainability and good health.
Farm-to-table eating offers diners a wide variety of choices when it comes to food. Farm-to-table offerings include any type of whole food imaginable, just as long as it's in season. This not only means fresh fruit and vegetables, but also meat, cheese and other dairy products, nuts and even baked items. Farm-to-fork movements are growing nationwide. This helps support small- to- mid-size local farms by giving them regular business.