Artist Niladri Paul says he has been painting for as long as he can remember. Even before he knew it was called art. From the moment he first held a pencil in his hand, he started doodling, much to the exasperation of his parents and teachers. He would draw on anything and everything, from blank papers, walls, newspapers, sand and of course sketch books also at times, when provided. So it was a natural progression to join the art college and learn the fine nuances of the craft. And thus started the colourful journey of his life. "I have always been drawn to powerful forms, strong lines, sweeping brush strokes, and bold, vibrant colors. Freedom and spontaneity have been important to me in my personal life as well and therefore animate all my paintings too. A constant fascination with the performing arts lead me to begin the still ongoing endeavor of translating the ever evolving movements, rhythm, and sound onto my canvases. My contemporary application and sensibilities combined with this hugely complex and all encompassing subject lead to a style of painting that bridged the gap between figurative and abstract art. The energy of my pigments convey a primitive force and energy of cheerful optimism that I myself feel. My art is not a social critique of our times, as I strongly feel that I am an artist and my language ought to be simple and forthright enough for everybody to understand and relate to," he says.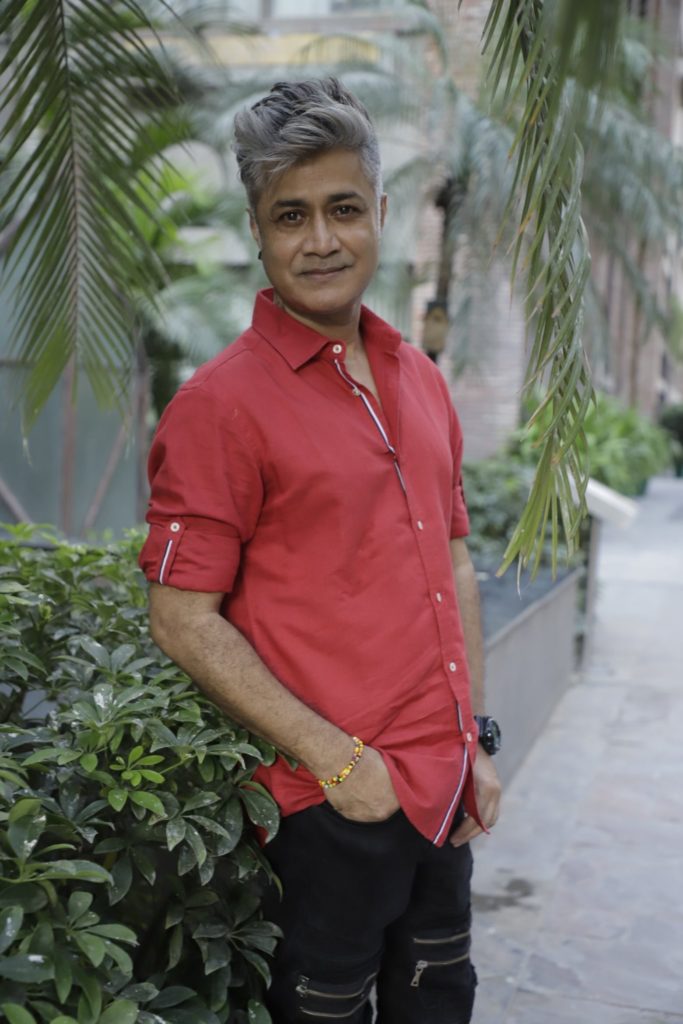 What's your artistic background?
I am from Jamshedpur, the Steel City which is now in Jharkhand. Moved to Kolkata after schooling and got myself enrolled in the Government College of Arts and Crafts, Kolkata. It was an amazing journey, as we had the most bohemian college life ever. The immense sense of freedom, the variety of creative expression all around, the thorough grounding of the basics of art and drawing, and the unique Kolkata influences all made up for what I am today.
What's integral to the work of an artist?
What's most integral to the work of an artist is the truthfulness with which he or she works. It reflects in the expression totally. Any shortchanging, any bypassing the hard work, or any sort of compromise shows clearly. In any form of art.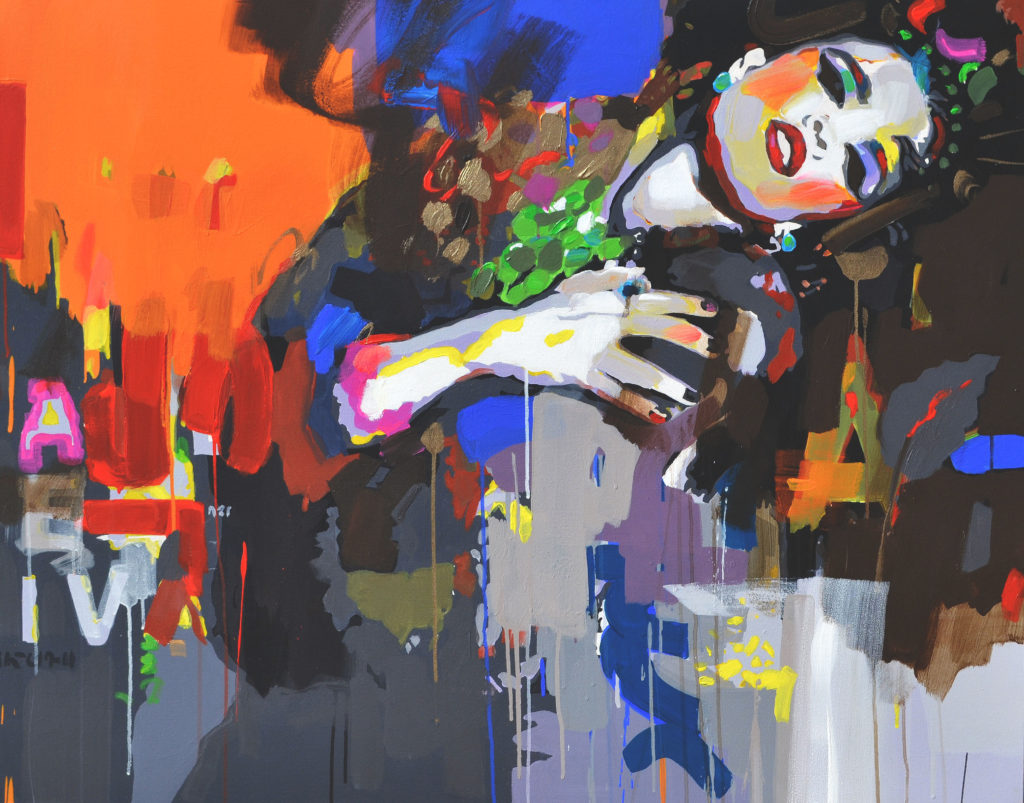 What role does the artist have in society?
Art is the backbone of culture and society at large. Art is not just what we see on walls or pictures, it's all pervasive, it is all around us. The advertisements we see, the designs we wear, the gadgets we use, the watch, the glass, the chair, the curtain, the food, and pretty much everything has a bit of art in it. Artists are the mirrors of society; one can see where the consciousness is headed.
What art do you most identify with?
I identify mostly with abstract forms of art, as it is mysterious, has no definite shape and challenges the mind other than interacting with your awareness. I also love water colors as it is one of the most fluid and spontaneous form of art. The pigment is so delicate, and you can achieve so much with minimal application.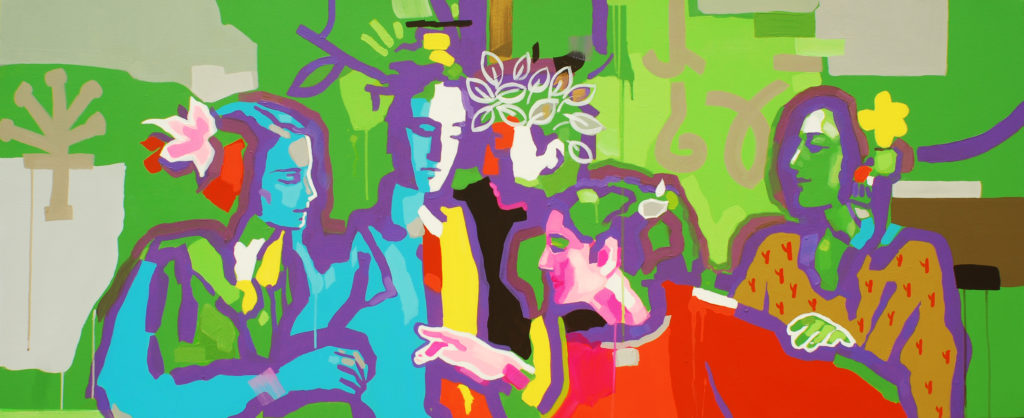 What themes do you pursue?
Theme of my paintings is ever evolving, as I do myself. I don't like anything static, and it is my constant endeavor to translate the rhythms, the expressions and glorious moments of life onto my canvasses. I am partial to cheerful and happy art rather than sad or morbid art. I always look at the positive aspects of life and this reflects in my work, as well as in my colors. Whenever I am travelling alone, I travel within too, and it is hugely inspiring. Self analysis motivates me to start a new canvas, or do a water color on the spot.
What jobs have you done other than being an artist?
I used to work with advertising when I graduated from college. I have worked on many known campaigns too. It was very challenging and equally satisfying. But I gave it all up to create my own art in 1992.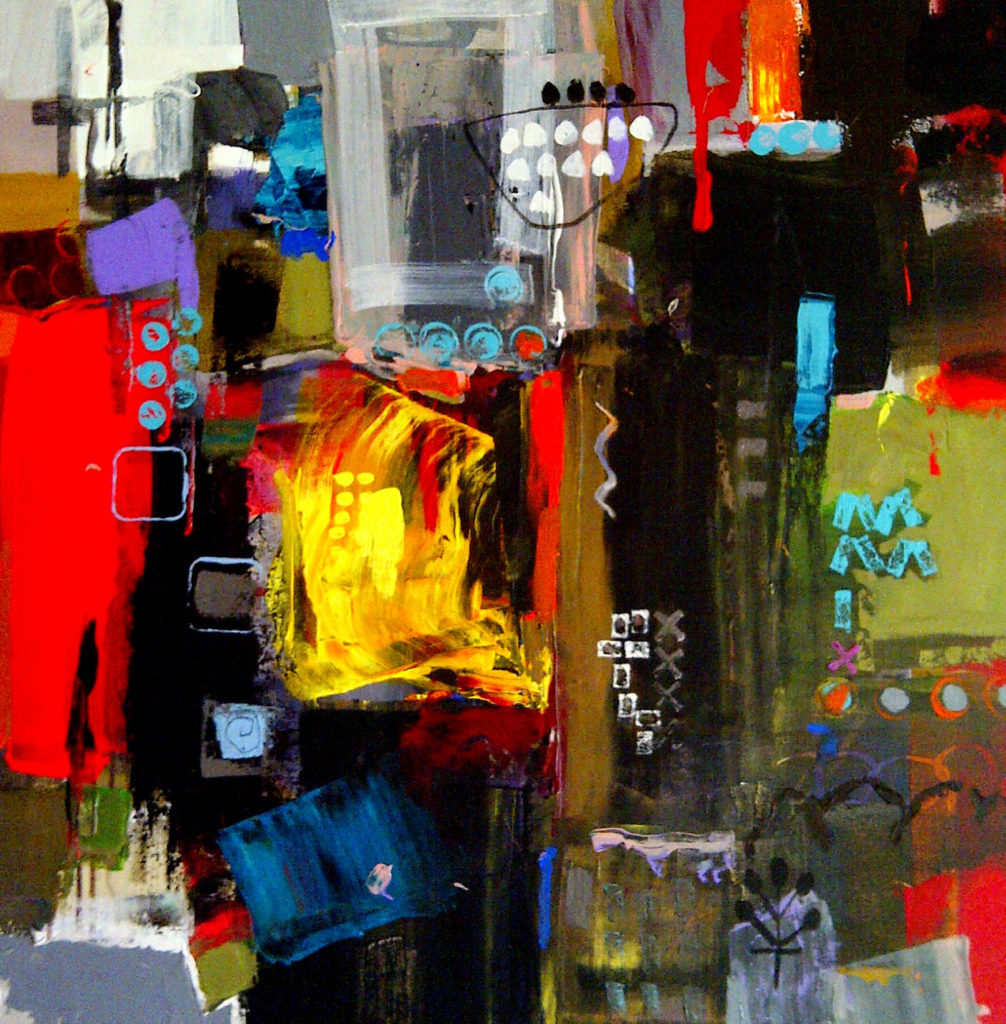 What is an artistic outlook on life?
The most artistic life for me would be to live in every moment, when you use aesthetics in whatever you do, to make a difference, even if ever so small. It could be the food you cook and eat, or the way you mix and match your attire, or the home decor, or even the pictures you click, or the plants around you. Anything. And everything.
What memorable responses have you had to your work?
I have always had an overwhelming appreciation forthcoming for my art. It is extremely heartwarming and motivates me to do better, to explore newer colors and forms. I have been the fortunate recipient of an art connoisseur writing poetry on my art too.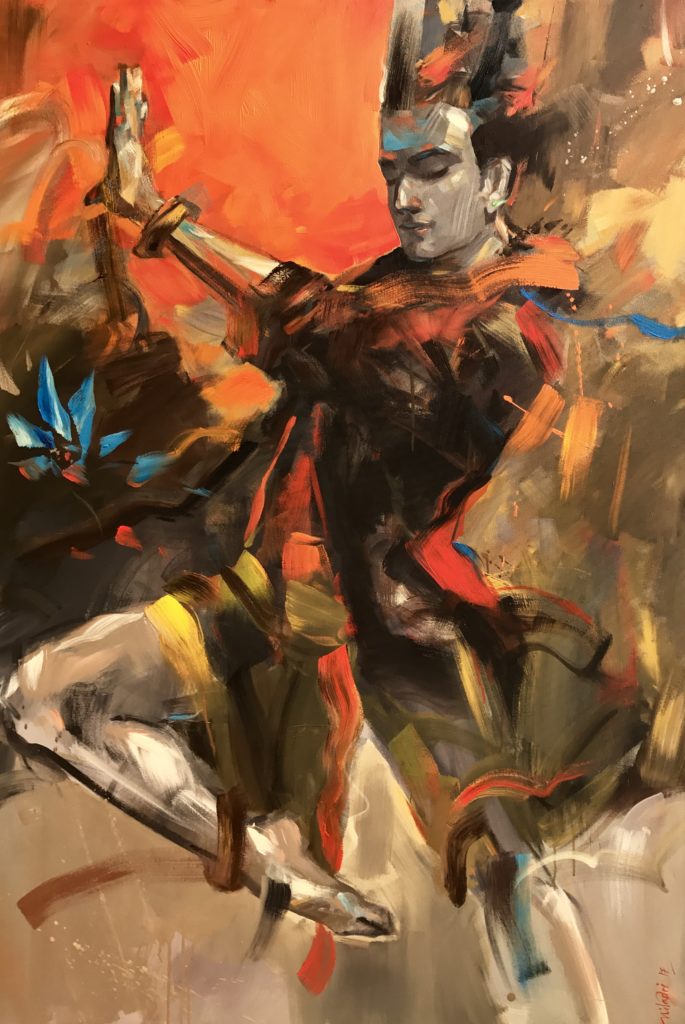 What food, drink, song inspires you?
Southeast Asian Cuisine is my most favorite, for its balance of Yin and Yang, its simplicity, its colors and textures and a mind boggling variety. I have tried replicating a lot of it in my own kitchen and it is always very soul satisfying. Vodka with chilled coconut water served in it's natural shell is my most favorite drink.
Is the artistic life lonely? What do you do to counteract it?
Life of an artist is almost never lonely. It is an enriched inner world. In fact, I never realized the isolation of the lockdowns, as this is how it has always been. I paint in my studio, with my favorite music playing in the background, and I indulge in culinary art whenever I take a break. I do not need a lot of people around me for feeling entertained or occupied. I enjoy my space thoroughly.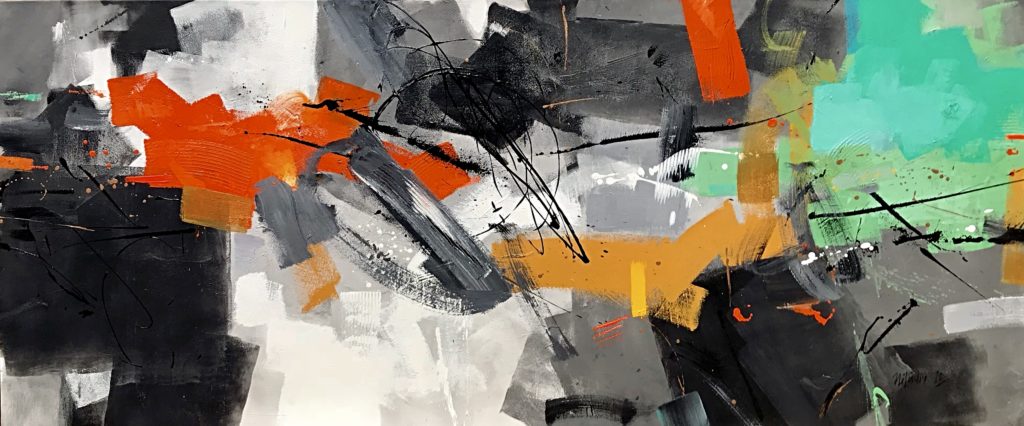 What do you dislike about the art world?
What I dislike about the art world is its pretentiousness at times. And the unholy nexus of various lobbies and coteries !
What do you like about your work?
What I like about my own work is its spontaneity and how it evolves every day. It's an enjoyable journey as I discover the new joys of new learning. I also like that it is not definitive in it's form and challenging in it's execution. A cherishable process I would say!
Should art be funded?
Art should be definitely funded and encouraged by the government and the corporates, as much as connoisseurs for it to thrive more and more. We need to so much more as a country to preserve our artistic heritage and also to spend on its future growth. Art is best produced when there is no worry about sustenance, it lends it an incomparable freedom.
What is your dream project?
My dream project would be to own an Art Cafe, where I paint and cook too, amidst greens.
Name three artists you'd like to be compared to.
Each artist is unique and cannot be compared with anyone else. Its this uniqueness that makes it so precious in fact.
Favourite or most inspirational place ?
Any sea side would be my favorite place. I can spend hours and hours just being there. Water bodies have a life of their own and have a momentum as well. The waves have a life all their own. Ebbs and flows.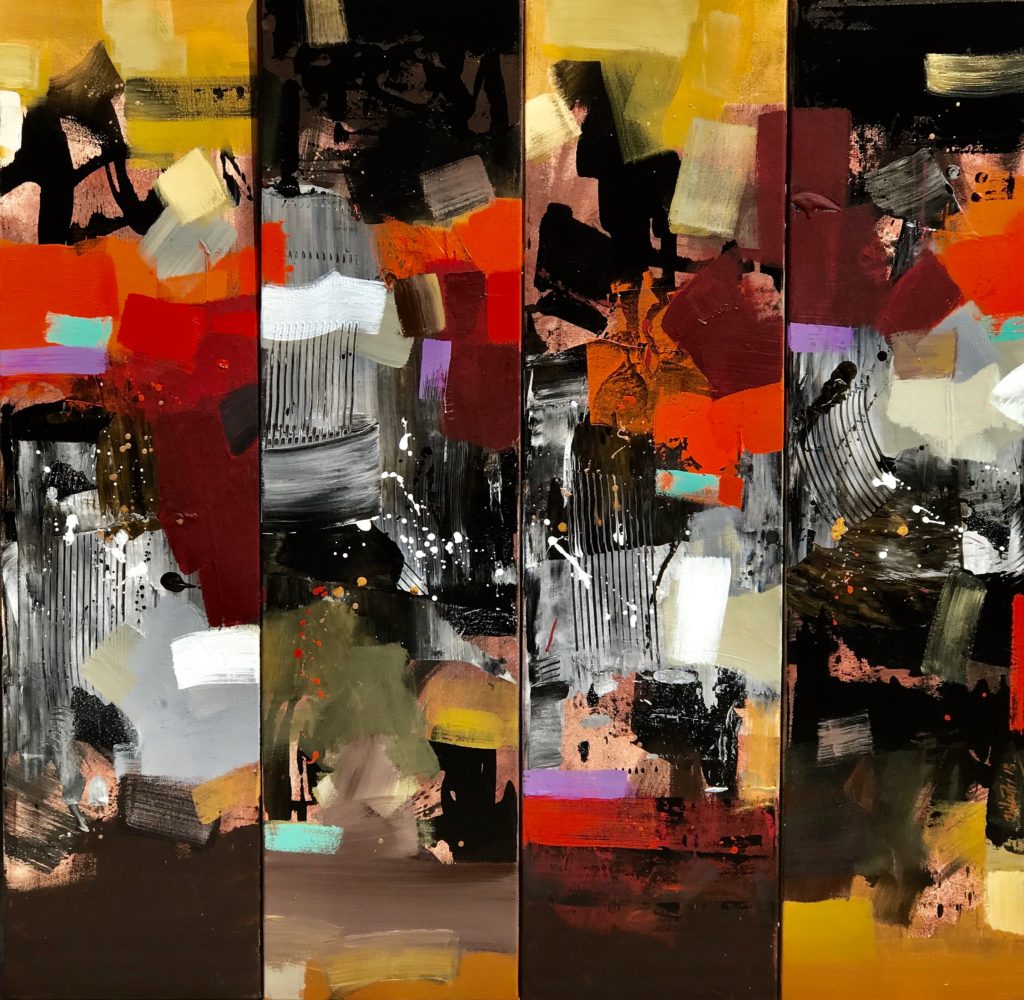 What's the best piece of advice you've been given?
The best piece of advice given to me has been to just do my best and not worry about outcomes or strive for them.
Future plans?
I have no stated goals as such now, I just go with the flow and take each day as it comes. I do have a dream and a plan to move to a seaside and start my  Art Cafe or Art Residency, where people can come to just rejuvenate their souls.