Chef Simran Singh Thapar is the Executive Chef at JW Marriott Mussoorie Walnut Grove Resort & Spa. He started his career in the Merchant Navy as a Navigation Officer, and soon discovered that being a sailor wasn't his true calling. He realized he was deeply inspired and influenced by his maternal uncle who was a chef, and decided to follow his footsteps. With over a decade of experience in the hospitality industry, this is Chef Simran's principal association with Marriott International and he plans to apply his culinary skill sets to consistently maintain guest satisfaction. His keenness to provide gourmet experiences through personalized attention, appeals to his diverse audience and his outstanding guest reviews are a testimony to the great foundation he has set. Chef Simran's culinary skills have been appreciated by many national and international dignitaries. During his tenure as the Executive Chef at Maidens Hotel by The Oberoi Group, he was applauded by the Congressman Jack Kingston from Georgia 1st District after he had crafted a lunch experience for the Council team at 'The Curzon Room'.
Chef Simran's work philosophy is all about the right ingredients and the right cooking techniques. Being a nature lover, he thoroughly enjoys using the fresh and organic ingredients in the in-house green house at JW Marriott Mussoorie Walnut Grove Resort & Spa. In his spare time, he ardently enjoys gardening and believes it not only acts as his stress buster but also immensely contributes to his culinary innovations.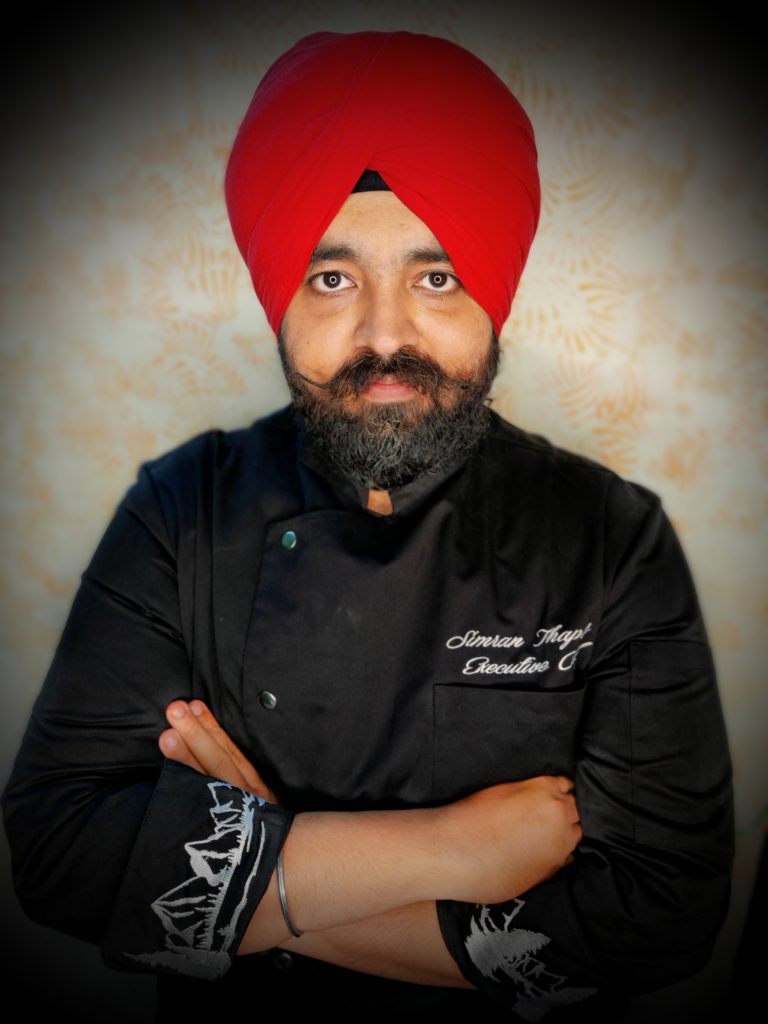 Which is your favourite ingredient?
I am always in search of new ingredients to experiment with and create new dishes. An all time favourite ingredient would be 'Himalayan Pink Salt'. Seasoning is important for any dish and for me this ingredient is very subtle and at the same time very versatile. I fell in love with Himalayan salt when I started infusing flavours with it to use for my cooking.
What is your advice to aspiring chefs?
There is no replacement for basics when it comes to cooking. First learn how to select, process, care for and cook, your personal style will take time to build and emerge. Build your culinary soul first and destiny will make everything else fall in place.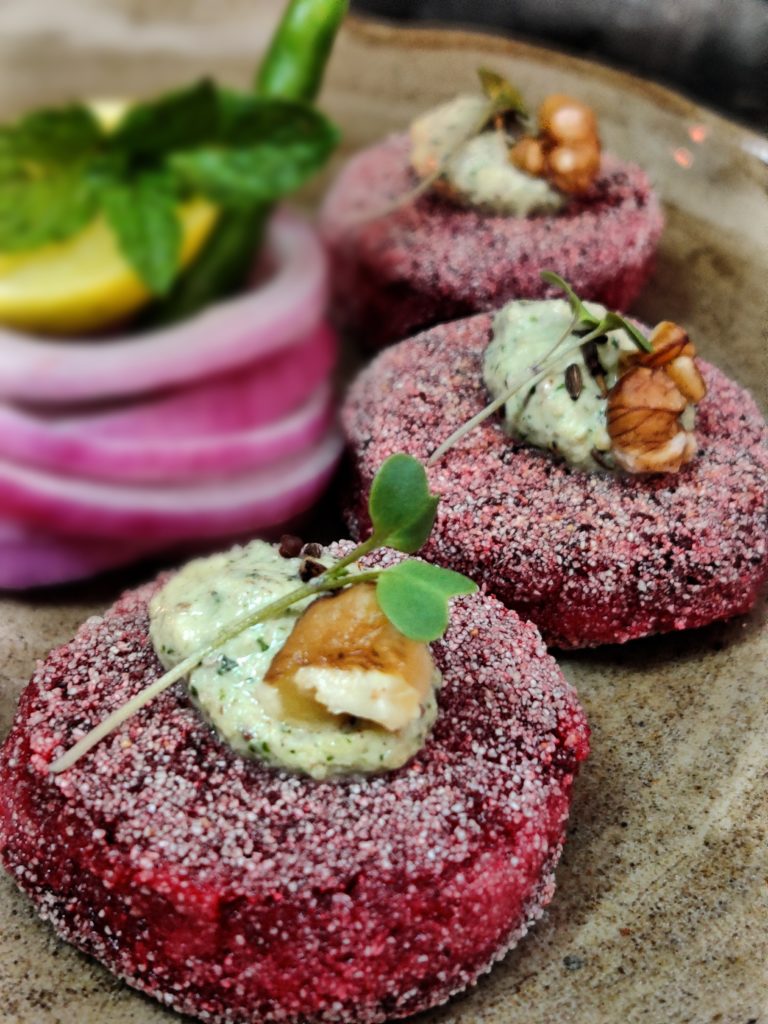 What's your comfort food and which is your favorite restaurant to dine at?
Comfort food for me is always simple home cooked meals. It is often most difficult to execute the simple. While eating out, my favourite keeps changing as the chef in me is always very keen on exploring new flavours and textures to absorb and use those through my style of interpretation. I remember discovering the 'Atta Chicken' in a small take-away food kiosk in an even small and relatively unknown town called Kot- Kapura in Punjab and was amazed how the delicacy has a demand all across India. What a texture and taste to discover in a very unusual place.
Future plans?
I want to grow more as a chef and stay connected with food always. For most of you who are not aware, cooking has been always my first love and in fact my second career. I gave up a lucrative career in the merchant navy to pursue food as my passion and profession.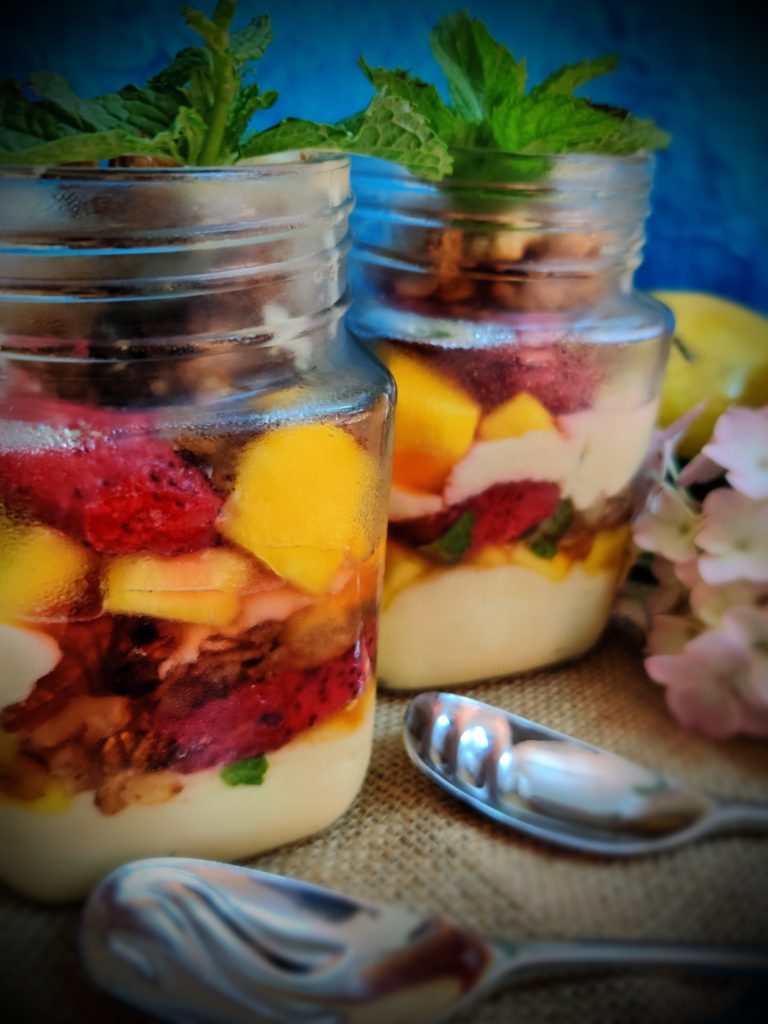 Who is your inspiration?
My first inspiration was my mother and my childhood is filled with delicious memories. The first professional chef who inspired me is my maternal uncle, Harminder Singh Oberoi. He was the first chef for Hyatt in India and opened their first hotel in Delhi back in 1983.
Which is your signature dish/dishes?
My signatures have been many, but a few that I shall always include as my legacy are:
FAB Pizza – The pizza derives its name from use of three millets:
Finger millet (local name Manduwa)
Amaranth (local name Ramdana)
Barnyard millet (local name Jhangora)
Himalayan Arancini – Himalayan red rice Arancini enriched with Artisanal Cheese sourced from Mukteshwar, Uttarakhand
Lamb Rack Rahra – Lamb chops braided in a lamb mince sauce enriched with a home ground spice blend. A dish where my culinary soul married French cooking techniques into an Indian dish to improve the texture of the meat and the sauce. All this without taking away the authenticity of taste.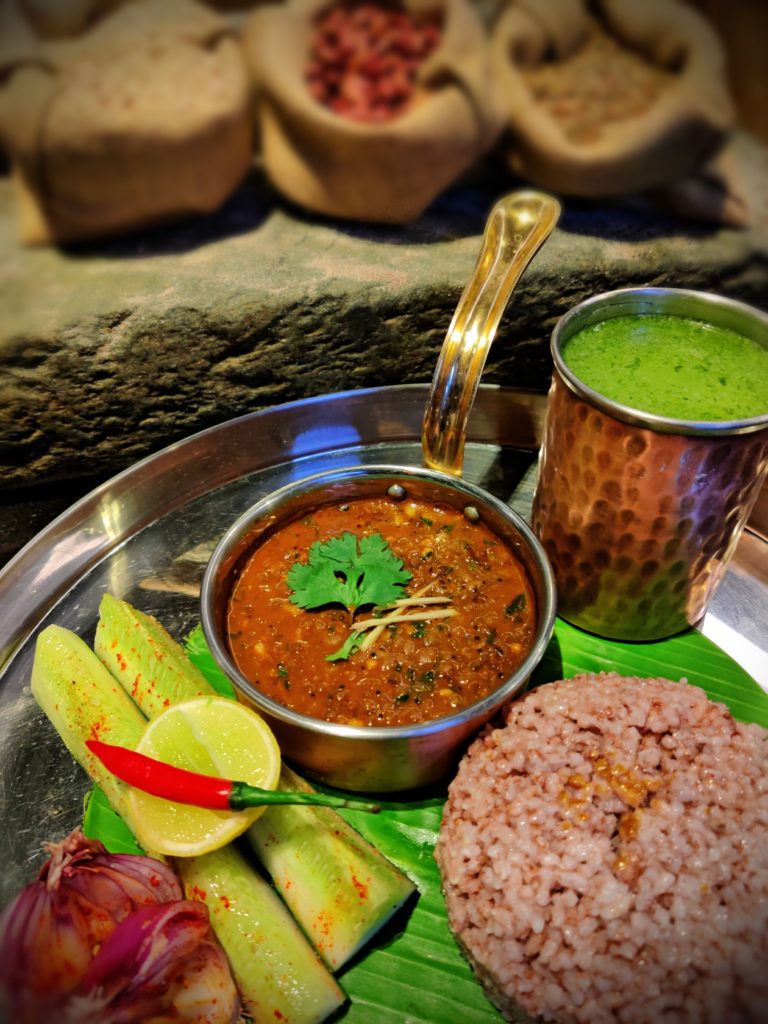 What is the philosophy and ethos behind the food you cook?
'Freshness of ingredients' is my mantra. This is the reason why I love sourcing locally and support sustainability. Imagine an ingredient produced thousands of kilometers away in a different eco system processed and then preserved through chemicals or temperatures and then            reaches you after having spent its prime in storage and travelling. Now imagine something freshly plucked and landing on your plate.
Which is the dish you've created that you are most proud of and why?
Not to single out a dish, I am most proud of my menu at Wisteria Deck, at the JW Marriott Mussoorie. Each preparation on the menu has a burst of freshness in flavours and is totally made with Himalayan produce as well as supports local farmers and artisans.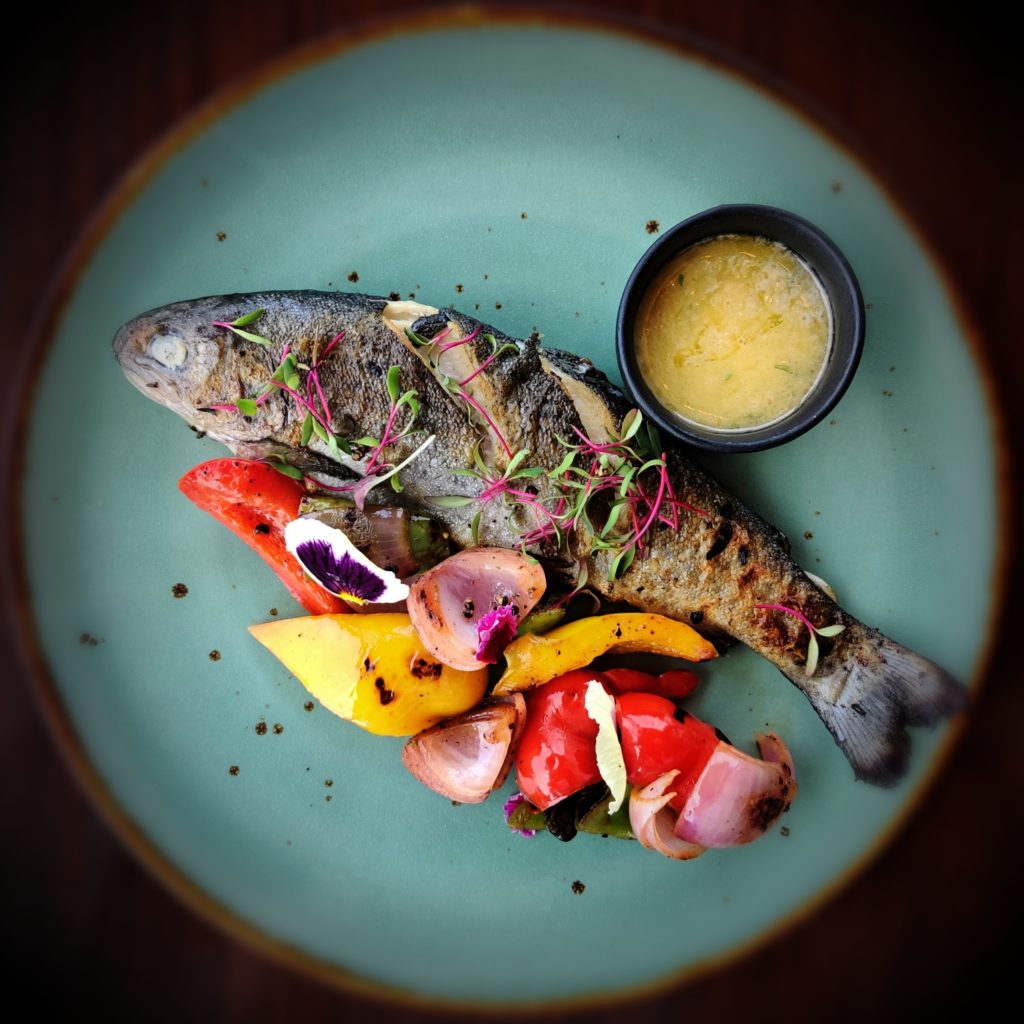 How has the current pandemic affected your work?
It has given me time to take a creative break and gather more ideas for implementation. Besides getting time to spend with my wife and our son was special and I believe the difficult times spent together has gifted me with a feeling of being thankful for everything we have.
What is the one food trend you wish would go away?
Molecular gastronomy-arrived as a popular trend and has been overused.
When all the restaurants reopen, what is the first restaurant you'll be heading to and what will you order?
The options are limited in Mussoorie, my present location, however I would head out to Delhi to support my fellow chefs and eat out of their restaurants. There are many great chefs waiting to recreate their magic. 'Plats' in Delhi by my buddy batch-mate Jamshed and Hanisha will be a place I will definitely visit. I would love to order the pasta and their Cuban sandwich.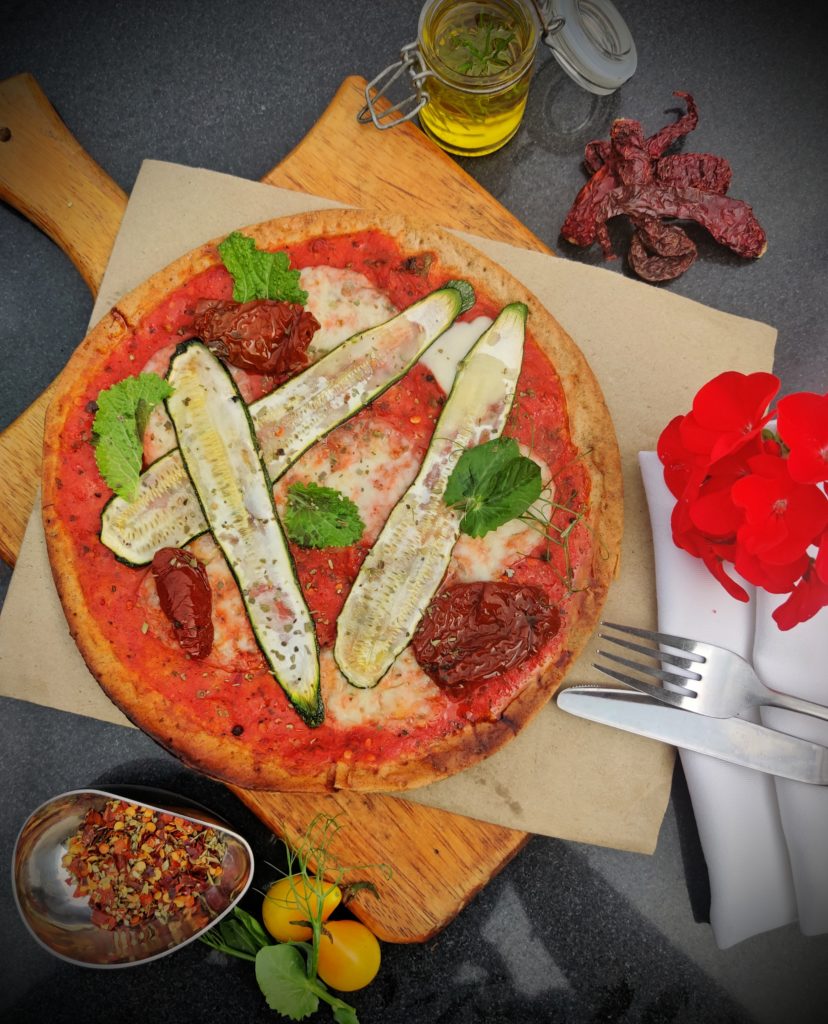 What are the most important considerations when crafting your menu?
Few important considerations being:
Sourcing the ingredients without having issues of freshness and availability,
Menu to have both familiar as well as new exciting dishes as a balance; and
Training the team for execution of the menu minutely so that they understand the role of each element on the plate.
What is your favourite dish to cook at home? 
At home I am always cooking to please my wife who is the boss at home. Her favourite food includes pasta, comfort food like burgers and rice & noodle bowl style Asian meals.