Nathan Wood is a whisky connoisseur and Scotch Whiskies Brand Ambassador for Chivas Brothers, the UK based Scotch Whisky subsidiary of Pernod Ricard. With a background in foreign languages, and experience in the hospitality, travel and tourism industries, Nathan started his career with Chivas Brothers and Pernod Ricard in 2017, based in Buenos Aires, Argentina. There he worked with iconic Scotch Whisky brands such as Chivas Regal and The Glenlivet, sharing his expertise and educating the public on the heritage and production secrets. Now based in China, he represents the Prestige Whiskies portfolio working primarily with Royal Salute, a luxury blend that starts at 21 years old. He is an expert in his field and loves to share his passion for good Scotch with anyone who is keen to learn.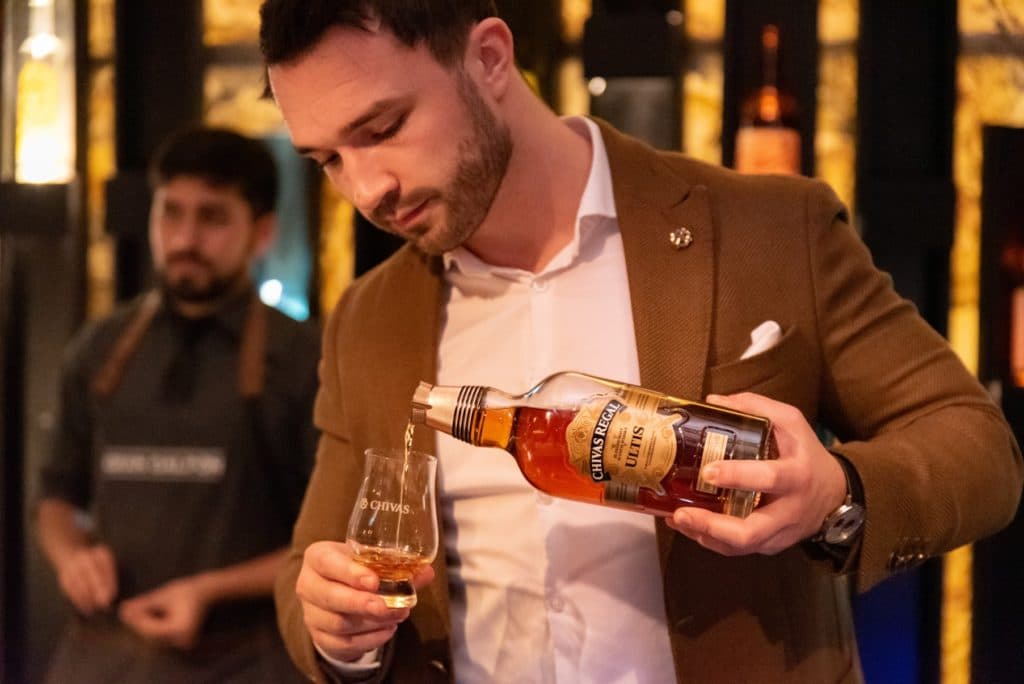 What is your role in the marketing of a new product (e.g., packaging and development), besides acting as ambassador?
As a Brand Ambassador for Royal Salute, my main role is representing the brand at whisky events with consumers which include whisky tasting, cocktail nights and new product launches.
At work, what is your most challenging activity and why?
As whisky has long since been considered by many as a very traditional and somewhat old-fashioned drink, the most challenging aspect of my work is trying to rejuvenate and revitalize the Scotch Whisky category to attract new consumers. Whisky has also more often than not been associated with a more masculine image. Moving forward we want to continue challenging conventions to appeal to a younger audience as well as encourage more female consumers to try whisky.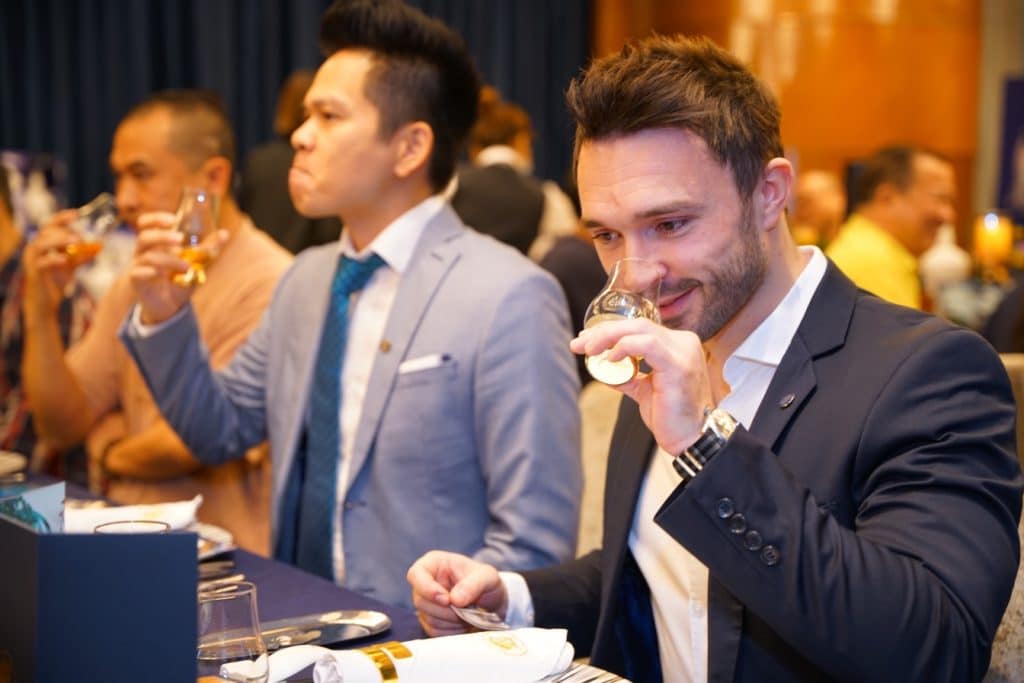 Have you ever conducted an educational seminar in India? If yes, how was the experience?
I have never been to India so unfortunately I haven't had the pleasure of hosting a whisky tasting there. However, we do have an incredible team of local Brand Ambassadors based in India who do a fantastic job of educating whisky drinkers about the incredible Scotch Whiskies in our portfolio.
Have you tried Indian scotch whiskies yet? If yes, which one is your favourite brand? 
By volume, India is one of the largest Scotch Whisky markets in the world. 100 Pipers is a great blend from our portfolio that does extremely well in India. With a smooth and subtly smoky profile, it's a great whisky served neat or over ice. Of the Indian whiskies I have tried, Paul John has to be one of my favourites.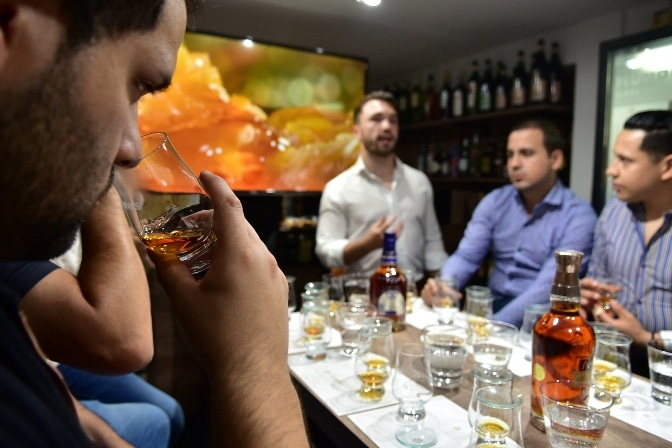 How has the pandemic changed the way you work?
Over the last 12 months, the role of a Brand Ambassador has changed quite drastically. With the public facing element of the Brand Ambassador role all but disappearing, it has been a challenge to continue bringing our whisky brands to life. However, it's often in times of great adversity that creativity thrives, and many of us have used the situation as an opportunity to engage with people in innovative and exciting ways. Many of us have moved to more digital advocacy, running education sessions using platforms like Instagram Live and Microsoft Teams to stay in touch with consumers. Fortunately, being based in China where market restrictions have begun to relax, I am now able to enjoy some relative freedom to continue promoting Royal Salute in person.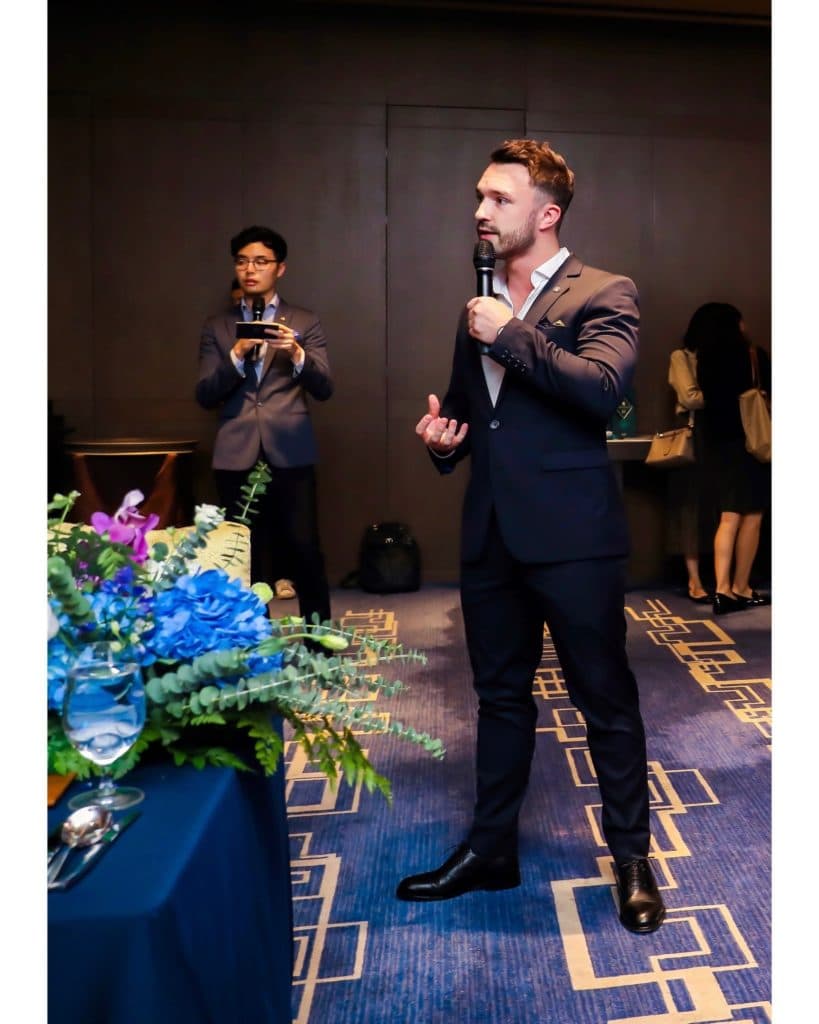 Does scotch whiskey drinking have anything to do with age or lifestyles or just personal tastes and preferences?
I always say that it's a very personal and subjective experience. There's an incredibly diverse selection of whiskies from all over the world and there is no one size fits all. I personally love the Scotch Whiskies from Speyside as they are the perfect balance between, smooth, fruity and floral.
What's the secret behind producing an excellent bottle of scotch whiskey? 
Creating an excellent Scotch is no simple task; it's a combination of time, expertise and craft. At Royal Salute we're very fortunate to have a highly skilled Master Blender, Sandy Hyslop, who has over 30 years of experience in the Scotch Whisky industry. Sandy is responsible for overseeing the entire process of our whisky production, from distillation, to cask management, to blending different whiskies to create the perfect balance of flavours.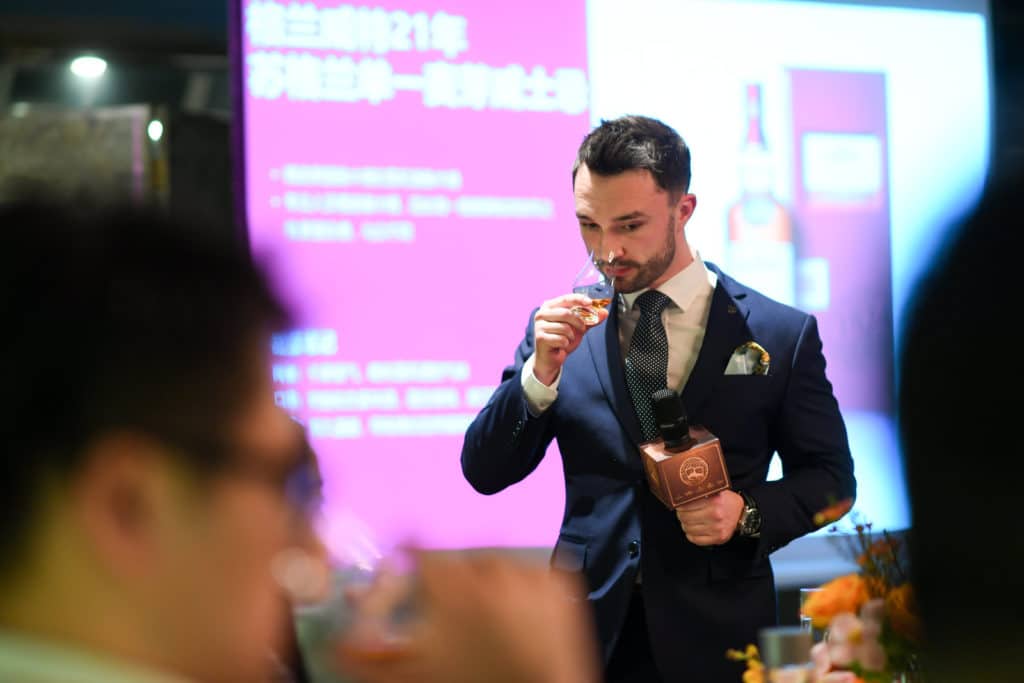 Have you ever tried pairing Indian food with the scotch whiskies you drink? 
Personally I have never tried pairing any Indian dishes with any Scotch whiskies, but being a lover of Indian cuisine, I could imagine that spices used in many dishes lend themselves very well to pairings with whiskies that have more of a sherry influence.
Please give us names of your 5 most favourite scotch whiskey brands from all over the world.
Aside from Royal Salute, Ballantine's is another exceptional blended Scotch, in particular, the 17YO and the 30YO. As for Single Malts, Aberlour has a superb selection of whiskies with a range of flavour profiles to suit everyone.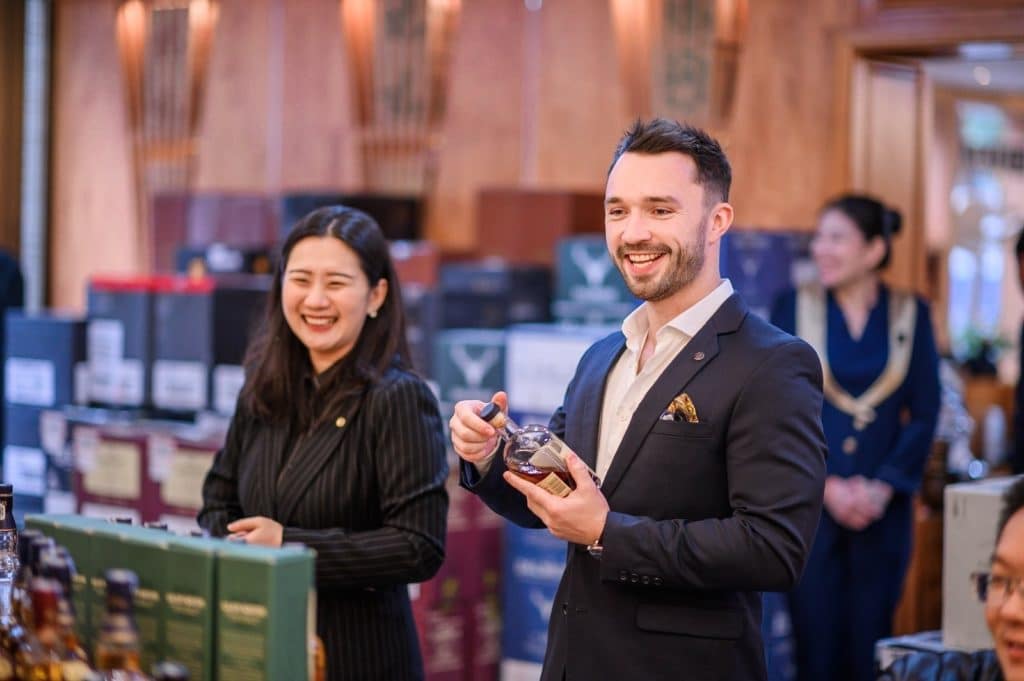 Future plans? 
For now, I plan to continue my work with Royal Salute as it grows in China. It's an exciting time to be working with a luxury whisky brand especially as the next generation of consumers is starting to take more of an interest.
What is your advice to aspiring scotch whiskey consultants and brand ambassadors? 
Expand your knowledge in your chosen field as things are constantly changing. Nothing gives you more credibility as a brand ambassador that knowing your industry inside out. Also, practice being a storyteller. It's not a skill that comes naturally to everyone, but being able to capture and hold the attention of your audience is the key to being able to communicate what you know in an inspiring way.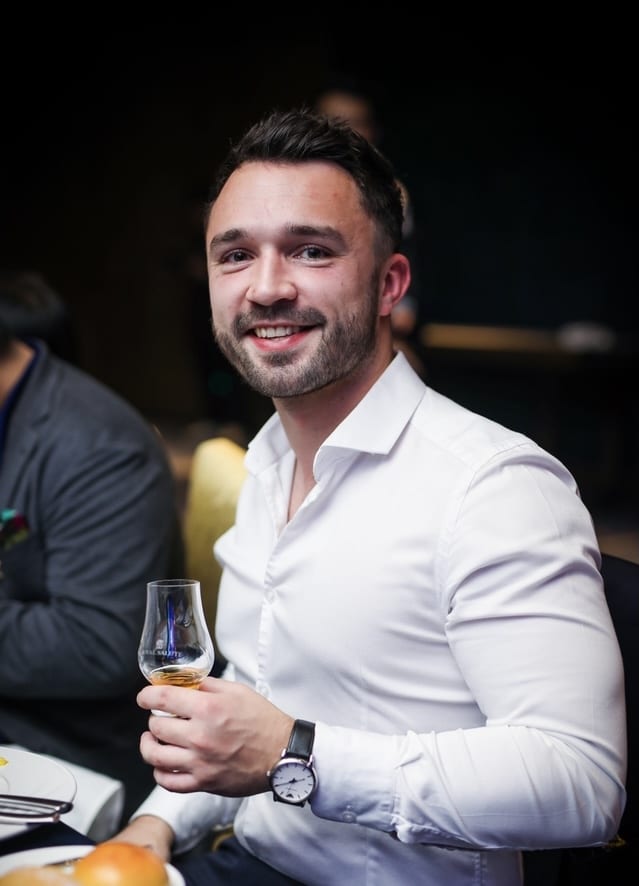 Name your favourite city that has it all: food, culture, and nightlife!
Before I moved to China, I was based in Argentina with Chivas Regal. For me, Buenos Aires has the perfect combination of great cuisine, rich culture and a fantastic bar scene with places to order tasty cocktails around every corner.