Miss Gelato brings the traditional art of gelato making from Italy and gives it an Indie Twist. "We understand the Indian Taste palette and adapt our gelatos to suit the Indian audience. From creating exotic flavours like Roasted strawberry panacotta to our Desi whacky flavours like a Bhakarwadi gelato, we do it all. The concept is to keep experimenting and evolving so as to bring only the best flavours, taste and textured gelatos to our customers which get etched in their memory and satiates our customers like no other. In our quest to create memories and be the go-to gelato spot for the coming generation, we carefully handpick the finest ingredients from local markets and farmers and we make our gelatos fresh in small batches, with no artificial flavours, colours or preservatives," says founder Anushruti Kishore ! In this feature we speka with her about her future plans and what motivated her to think of coming up with Miss Gelato.
What was the thought behind coming up with a gelato brand in Pune ?
Pune has numerous icecream parlours, but I could not find anyone making authentic Italian gelatos. I am a huge fan of gelatos myself and know the taste, texture and health benefits over regular ice-creams. A large population of the city is well-travelled and they crave for authentic gelatos. I saw a market that was waiting to be captured.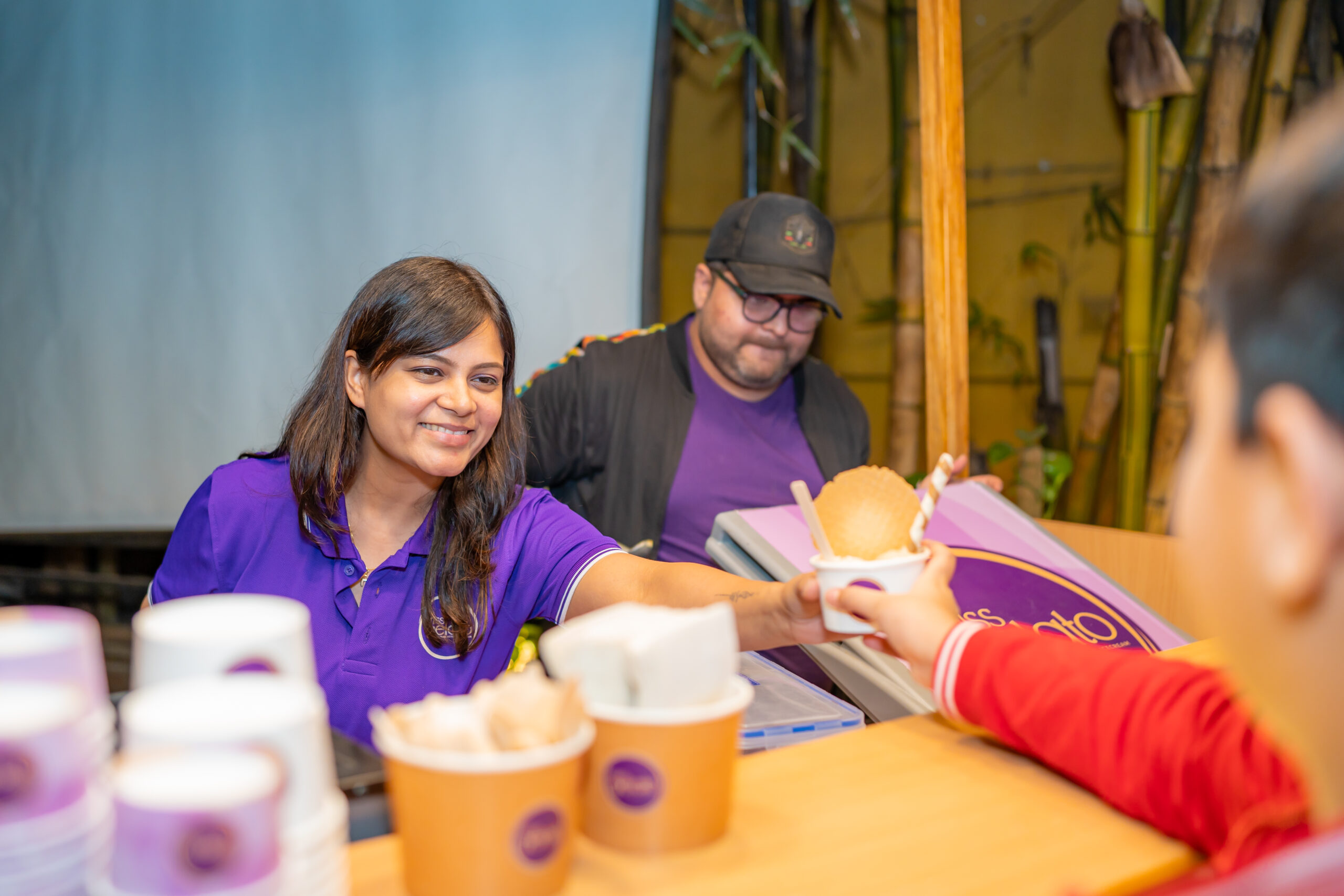 What is the USP of your products ?
We focus on taste, texture and there's nothing artificial in our products. Our gelatos are made the traditional Italian way and we use the finest quality hand-picked ingredients. We source our milk from a local dairy farm to support local farmers. Our gelatos are artisanal, made in small batches and there are absolutely no preservatives or artificial colours and flavours. The texture of our gelatos is very smooth.
Which are your most popular flavours and why ?
We have a wide range of flavours curated to suit all kinds of taste palettes. We have a flavor called "Raspberry panacotta" which is inspired by the famous Italian dessert, Panacotta. We also have a sugar-free range which is very popular amongst the health-conscious.
Future plans?
We are expanding on the Kiosk model by collaborating with five star hotels and high end restaurants. We also intend to give franchisees by the next financial year.
How do you market your products?
It's mostly organic marketing, word-of-mouth has played a huge role in making our brand a success. We also do digital marketing on social media platforms.
Where are these products available?
We have our own outlet on Law College Road. In addition we are available on Swiggy and Zomato and we home deliver all across Pune.
How do you educate customers about the differences between a regular ice cream and a gelato ?
Education about the differences between gelatos and icecreams has a long way to go. Few years back, no one knew about multi-grain or olive oil and how it is a better alternative. It is the same is with gelatos in today's date and age. We are taking many measures to educate our customers how gelatos, despite being a healthier alternative, is far better in taste and texture compared to regular ice-creams. In our outlet, we have numerous infographics to do so and we also keep releasing content on social media to highlight the differences and educate our audience.
Sorbets are considered to be palate cleansers and are usually served between meals that have a lot of courses. Have you ever considered placing your sorbets in high profile restaurants and hotels in Pune and Mumbai?
We started by doing white labeling with five stars in Pune with our gelatos and sorbets. However, currently brand building is in our mind, so we keep our curations to our name. We still do sell to some high end restaurants, but our name is in-tact.
What is the secret behind creating an excellent gelato ?
The process of ageing gives us an intensely flavor packed gelato. Since gelatos are made from whole milk and less cream, we add in the flavor to our custard base and let it age/sit for 48 hours in the freezer before processing it. This mixture is sent through a homogenizer which ensures each particle of the custard base is of the same size. This process helps homogenize and soak the flavor in each molecule of the custard base. Also, anything made with love, passion  and pure intention always turns out to be delicious.
What inspired you to get into the business of gelato ?
I have been passionate about food since childhood and I have a big sweet tooth. I learnt making ice-creams at home from my father. I later built on those recipes and refined them to churn out delectable gelatos. I was working in a bank and used to make gelatos at home for my family. During the lock-downs, I started selling gelatos through Instagram and whatsapp. That's when I realized that people loved my products and there was a dearth of authentic gelatos in town.
What is your advice to aspiring women entrepreneurs ?
Be fierce. Believe in yourself and your product. Don't try to do everything by yourself, invest in a good team. And most importantly for women especially, learn to take credit !
What are your most memorable experiences while dealing with your customers ?
There are many actually. One moment I cherish as an owner is the expression our customers have on their face when they enjoy our gelatos. We receive so many compliments for our product on a daily basis, it really fills up my heart. It re instills my faith in what we're doing and makes us push our limits to bring something unique and exotic to the table.
What keeps you motivated everyday ?
I simply love what I'm doing. I left my high paying banking job to pursue my dream. However, there are times when things are not going as planned, in such times I remind myself why I started this, my ambitions and goals.
Which are your favourite cities for food, fashion and travel?
I'm from Delhi and I just simply love the street food there. I love travelling, we recently visited Ladakh, and I fell in love with the place.
When are you happiest?
Mostly around my son who is now 18 months old. I truly cherish the moments we spend together. As a mom entrepreneur, it becomes difficult sometimes to find the balance between family and work. But I try hard to reserve time for my son and make the most of it.
How easy or difficult is it to get into a business like yours ?
In a business like ours, you need to be highly passionate. There are a lot of challenges in the beginning, but if you have a holistic business strategy in place and are patient, it will work all out.