Michel Baltzer, is a pastry chef in Strasbourg, located in France at the Buerehiesel, a Michelin starred
restaurant and a pastry teacher. After he finished school he enrolled for a diploma in bakery, owing to his love for gastronomy. This motivated him to continue his training and the exploration of pastry until he received a master's degree. After several professional experiences, he joined the team of the gourmet restaurant Buerehiesel as pastry chef and he also enjoys the position of being a pastry teacher for those looking to excel in the world of pastry by acquiring a diploma.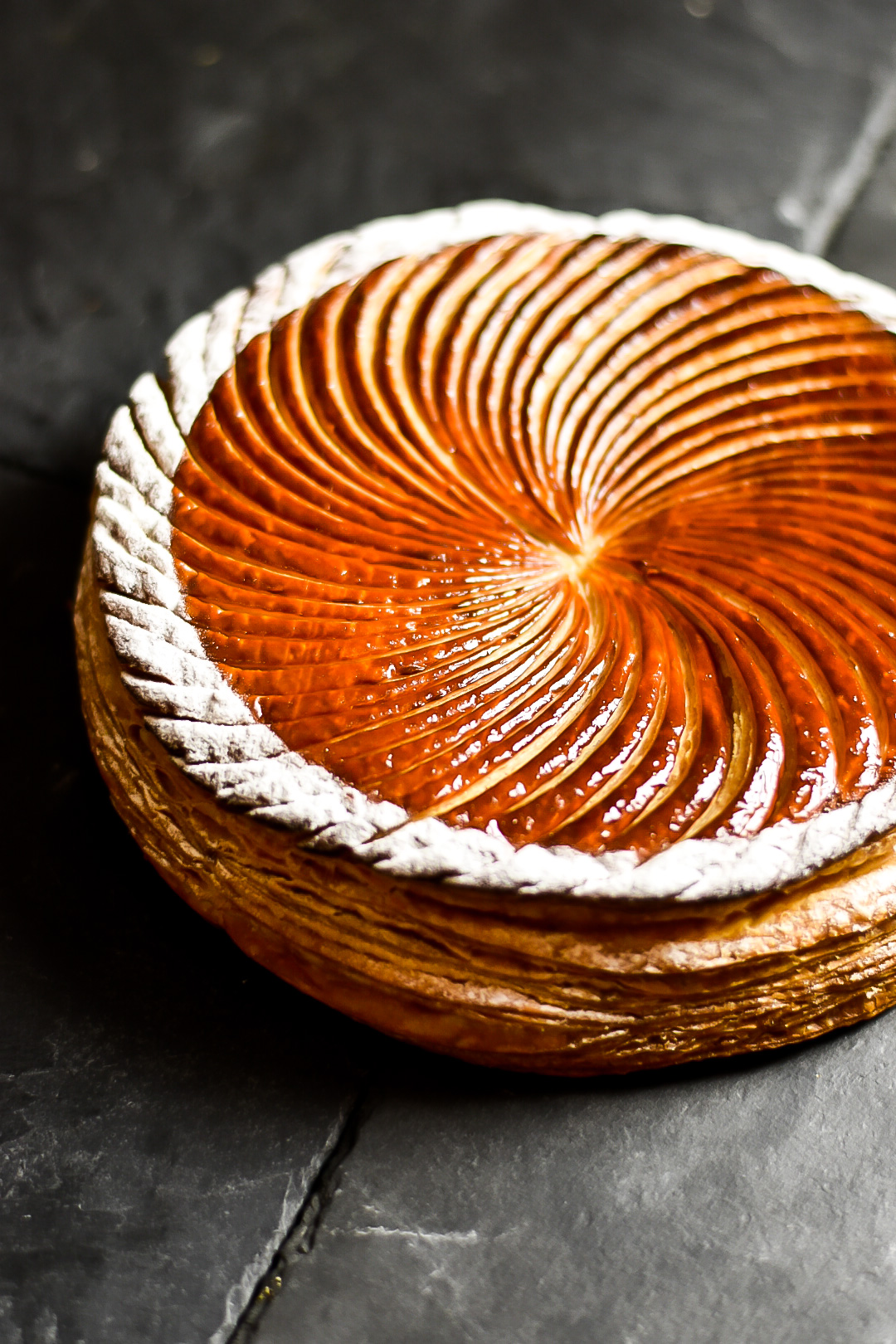 What inspired you to become a pastry chef? You've been in the industry for quite some time. Would you have done anything differently when first starting out?
It's the love of gastronomy, the creative and artistic side that made me want to do this job in the beginning. There is no day like any other and the creativity punctuated by the flow of the seasons is a source of fulfillment for me. I would have preferred experiences in palaces or large capitals in order to have other experiences.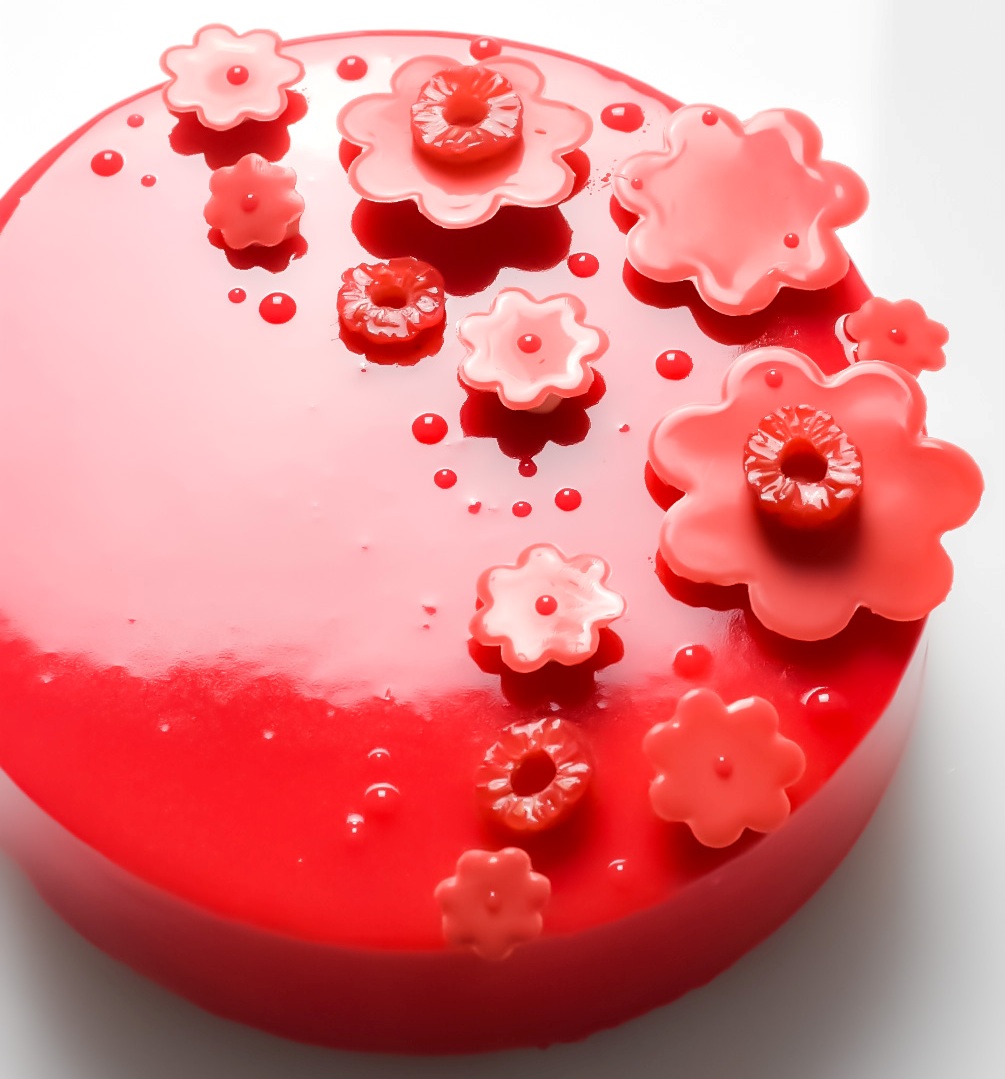 What is the philosophy and ethos behind the food you create?
I respect the seasons, I create desserts that reflect my personality and my passions, sweetness in the lines, elegance in the design and choice of flavors, gourmet desserts that please the eyes and give pleasure to my customers.
What's the latest trend when it comes to baking and patisserie? What is one food (pastry) trend you wish would just go away?
In my opinion there are two trends currently, reworking traditional desserts to current tastes and adapting pastries to the vegan wave and special diets. I would like to see desserts that are only created for a buzz on social networks disappear.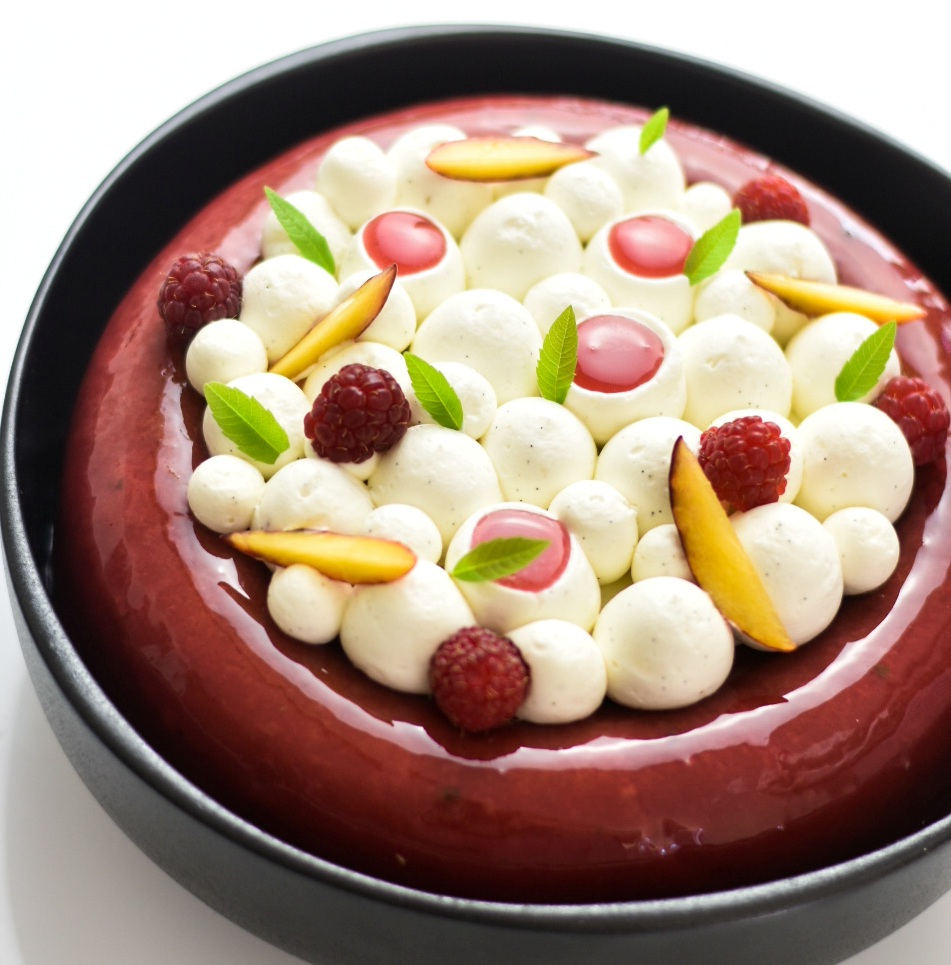 What is your baking style and the philosophy behind it?
My style is modern with a touch of classicism, I like to combine traditional flavors with plants, spices or unexpected flavors. I am passionate about design and architecture, I regularly draw inspiration from them for the visual construction of my desserts.
What's your favourite comfort food? What's your favourite pastry or cake or baked product ?
I don't really have a favorite dessert, I like the desserts from my childhood, éclairs, fruit tarts and mille-feuilles. I love desserts that are out of the ordinary in terms of flavor, travel cakes in general and well-made pastries.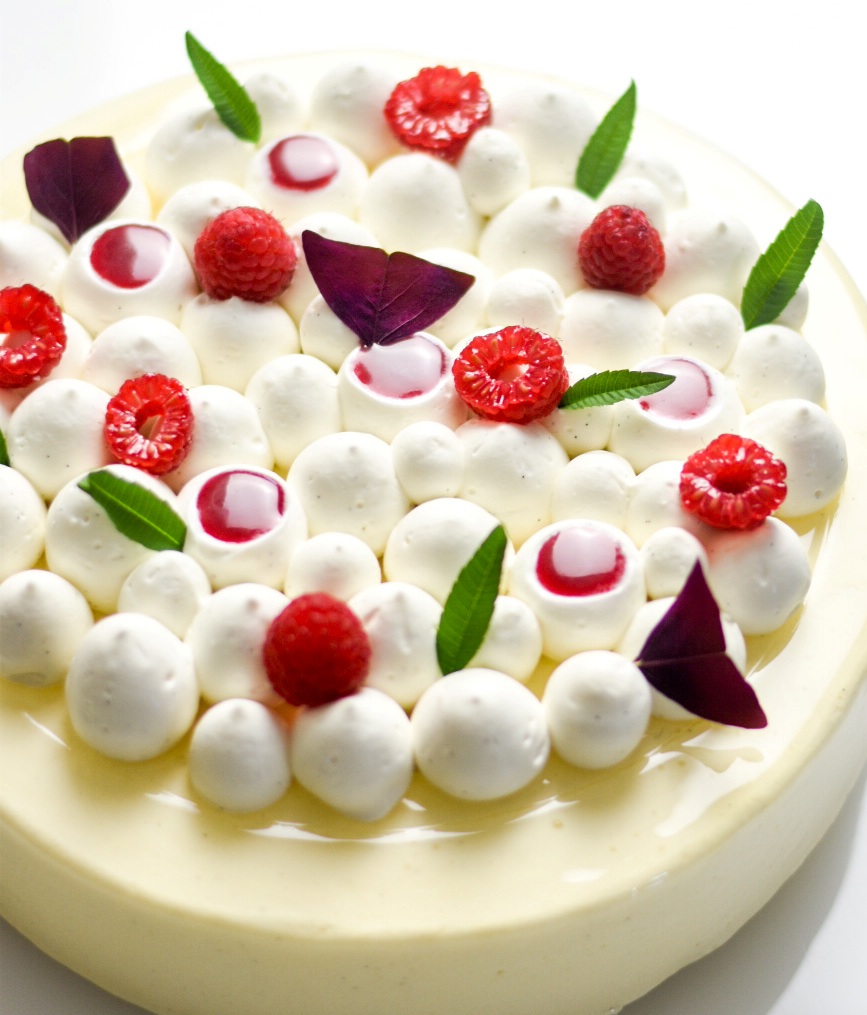 Who or what was your inspiration to become a pastry chef?
It was firstly the artistic and creative side that attracted me, then later the pastry chefs like Pierre HERME and Christophe MICHALAK who inspired me.
What is your advice to aspiring pastry chefs?
I would give several:
be curious, move towards new techniques and new flavors in order to always continue to progress and improve your skills.
don't be afraid of failure, disappointments you encounter can sometimes make you give up, failure is part of success.
become informed and stay tuned to your profession.
try as best you can to keep perspective and find a way to be effective in your learning or in your work and don't ignore your social and private life.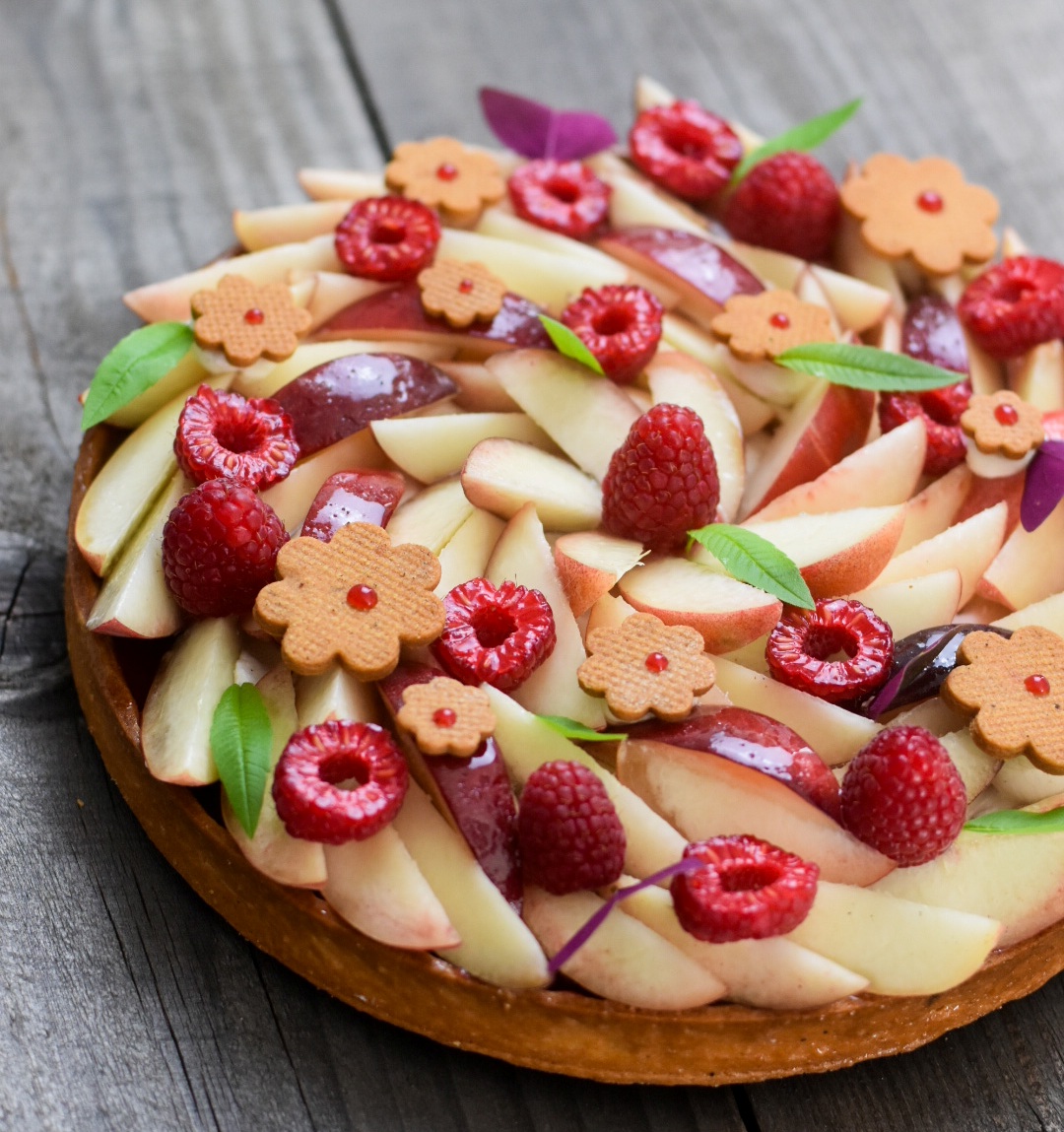 Future Plans?
Continue to progress, I have a new challenge coming up soon for me, as well as the release of my first book.
Would you consider yourself as an artist? Are you inspired by artists when you create your pastries? When you create different products everyday where do you get inspired from?
I consider myself above all as an artisan pastry chef, art is part of my work but does not occupy the bulk of my work, there are other parts that are just as important. I often draw inspiration from architecture, Zaha Haddid is, for example, a great source of inspiration, otherwise I get a lot of help from my daily life, what I see, or I rework ideas that I have had and which have not yet been completed.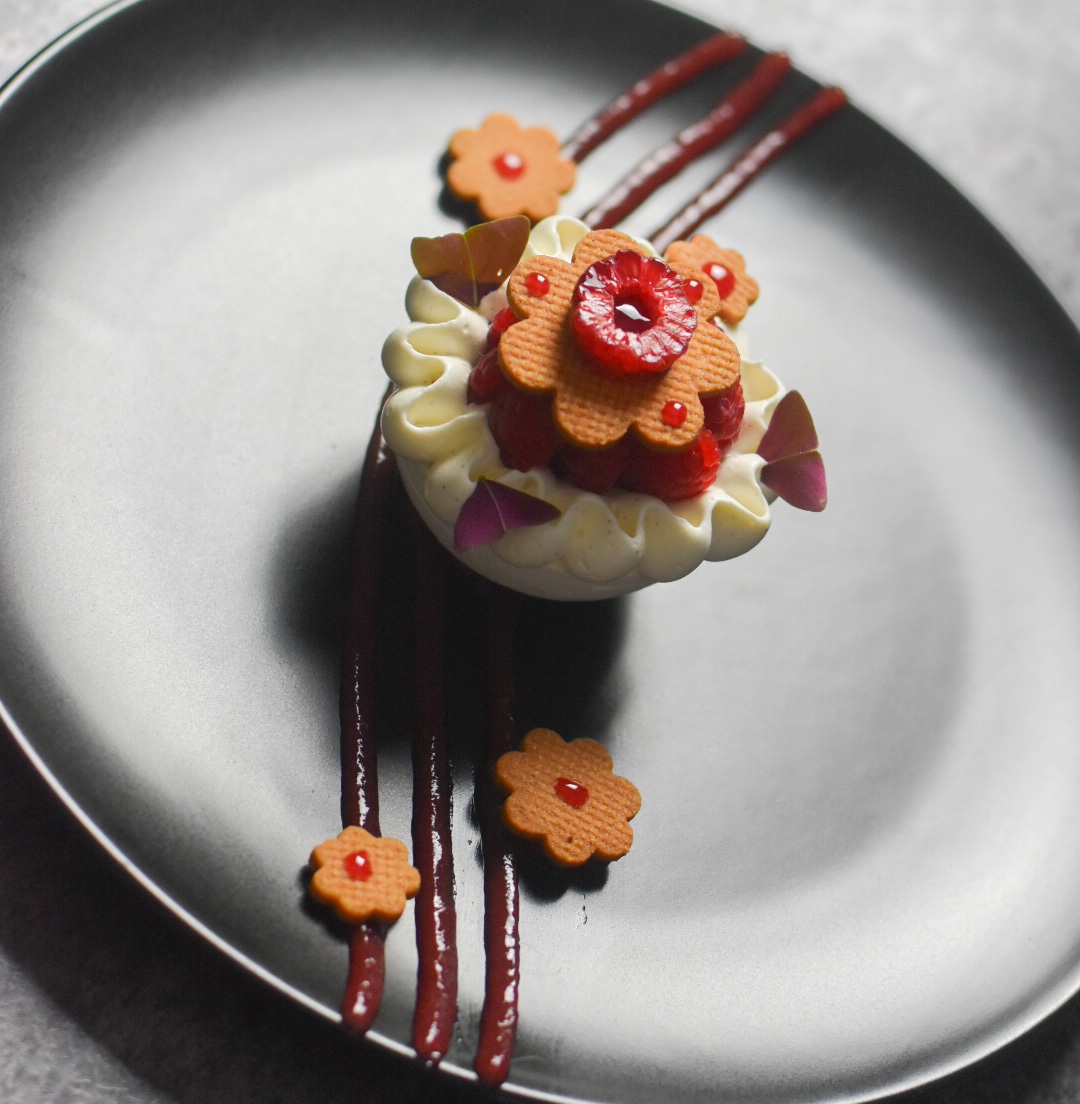 The topic of local food, from smaller, specialized and personally known producers, is becoming more important. What are some of your local partners from whom you source?
I trust the producers who are around my current workplace, they are passionate about their work and give us the best of what nature transmits to them. I also work with suppliers who source nationally from quality producers.
 What would you say is the key/winning feature of your creations ?
In my opinion, it is succeeding in transmitting to the plate the emotion that inspired me when creating the dessert, the tastes, the balance of textures and the visuals.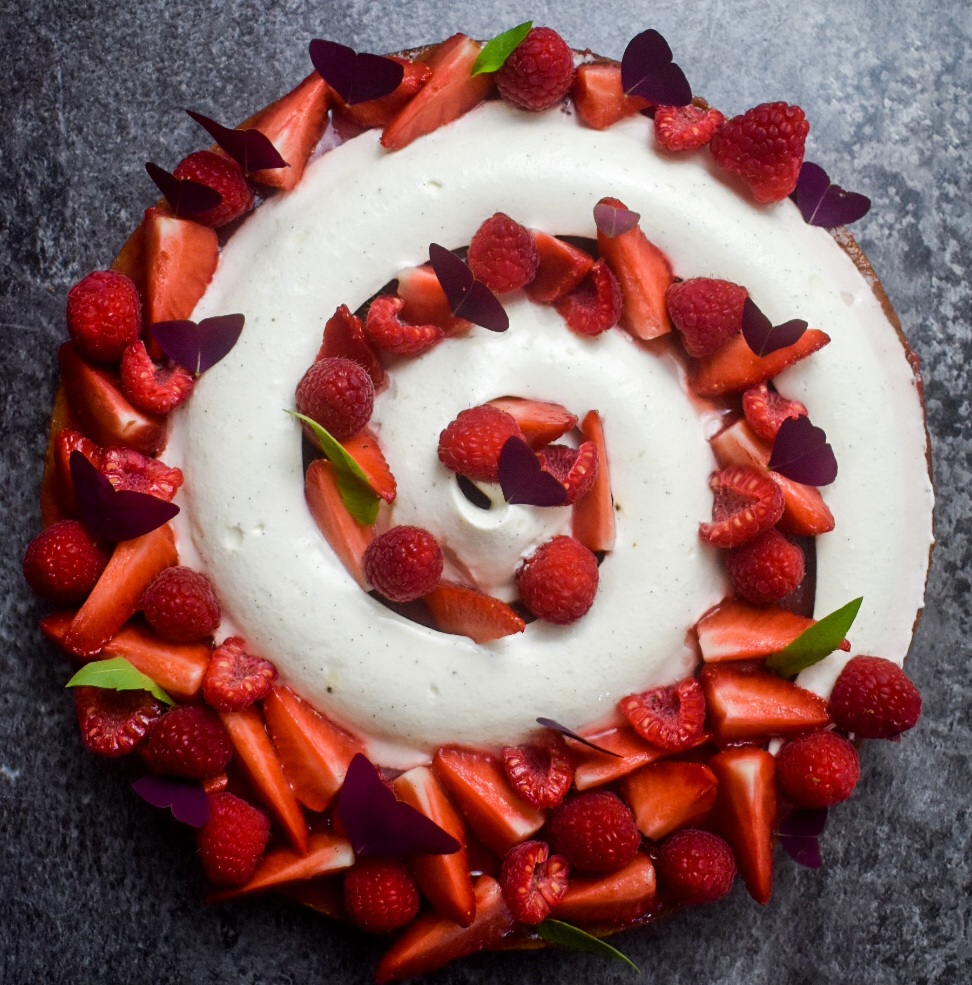 What are the most important considerations when crafting your menu?
I adapt to the season and to my customers, I bring a touch of novelty so as not to stay in my comfort zone without being abrupt either. The goal is to always have reassuring cues and something new.
Have you ever considered being a vegan chef? How practical is it
being a pastry chef?
No, I haven't considered this yet, I will incorporate this into my work but not 100%. It's a completely different approach to the profession and therefore a skill to be developed.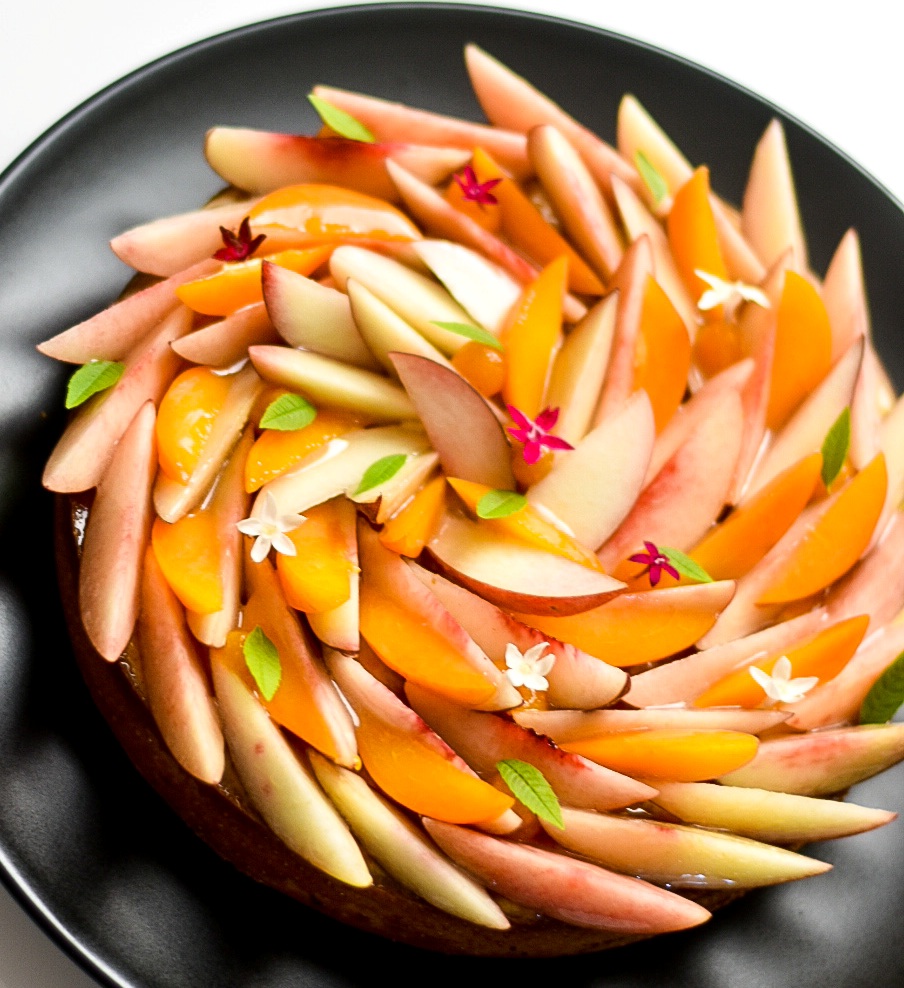 What's your signature dish?
I don't have any particular signature dish, but I love working with citrus fruits particularly lemon.
How can restaurants/ hotels/ chefs communicate the approach of innovative sustainable plant-based food/ food chains to others?
For me, the best ways are social networks and books. YouTube channels that specialize in this area, many chefs write books and share their knowledge.
How did that pandemic affect your work?
My work personally has not been affected too much, but in general it is the relationship with work and private life that has changed. The long days and split schedules have made many professionals think, some of whom have changed professions to be more with their families. The profession is, in France, in the midst of change and must adapt in order to always be able to continue to satisfy demand.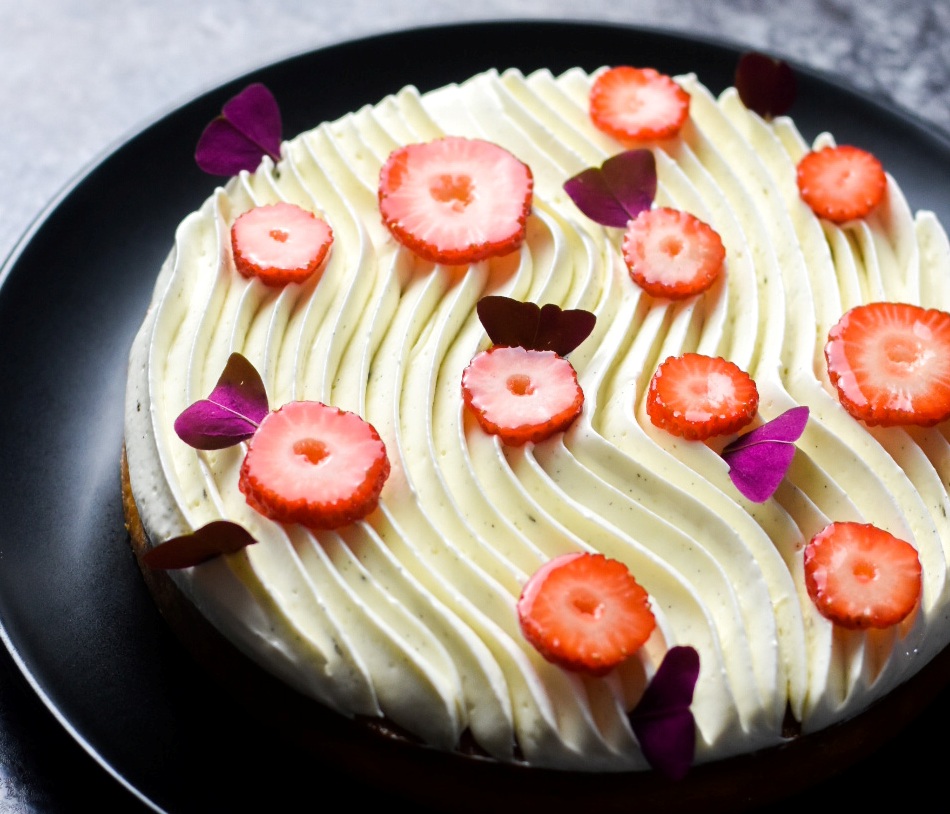 When the lock-downs were over, which was the first restaurant you headed to and what did you order?
It was in a restaurant with specialties from my region, I ordered a "tarte flambée" dish made with very thin bread dough, cream, onions, bacon and cheese.
Which is the dish you've created that you are most proud of and why?
This is a dessert that I made for the French Dessert Championship competition, a dish composed of dark chocolate, orange compote, orange and ginger sorbet.
Recipe of St Honoré with chocolates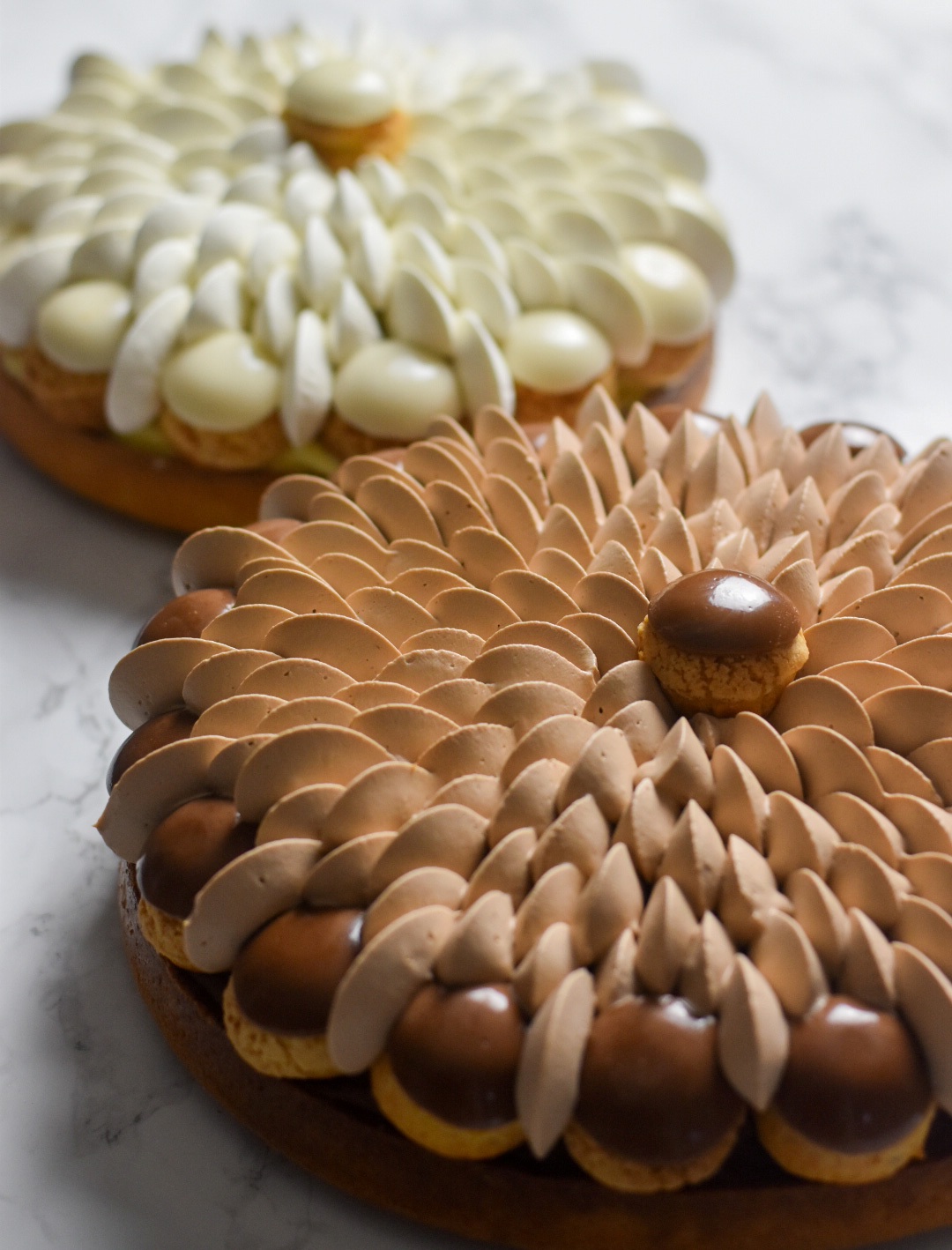 For 2 pieces of 20 cm in diameter.
Cocoa shortcrust pastry
300 g butter

500 g t45 flour

190 g of icing sugar

60 g of almond powder

80 g of eggs

40 g of cocoa

2 g of salt

Using a mixer fitted with a paddle attachment, beat all the dry ingredients and the butter, then add the eggs, once everything is well mixed, cover the dough and let it rest for at least 4 hours 00 cool.
Crumble for choux pastry
125 g brown sugar

125 g of flour

100g butter

Using a mixer using the paddle, sand all the ingredients until a dough forms, spread it very thinly (1 mm) between two sheets of baking paper and store them in the fridge.
Choux pastry
125 g of water

125 g of milk

125g butter

5 g of sugar

5 g of salt

165 g oatmeal flour

215 g of eggs

Bring the water, milk, salt, sugar and butter to the boil and pour everything into the mixer bowl, having previously placed the flour inside.

Run for 5 minutes while it dries.

Add the eggs until you obtain a ribbon (be careful not to add them all at once)

Arrange cabbages measuring 3 cm and place a disk of crumble on top.

Cook the choux in a ventilated oven at 170 degrees (200 degrees for a static oven) for 20 to 25 minutes.
Chocolate cream
300 g of milk

300 g of cream

100 g egg yolks

30 g of sugar

300 g of dark chocolate

Bring the cream and milk to the boil, meanwhile blanch the sugar and egg yolks.

When boiling, pour a third of the hot liquid over the egg yolks and mix, pour everything back into the pan with the rest of the liquid, mix with a spatula to avoid lumps up to 85 degrees.

Pour the cream obtained over the chocolate and mix.

Reserve in the fridge.

Milk chocolate whipped cream
600 g of cream

250 g of milk chocolate

Bring the cream to the boil and pour it over the milk chocolate, mix everything for a minute.

Refrigerate for at least 12 hours.

Chocolate fondant
300 g of fondant

100g dark chocolate

Bring the chocolate and fondant to 40 degrees and mix everything, use between 30 and 40 degrees.
Assembly and finishing.
Two days before, make the chocolate cream.
The day before, make the cocoa shortcrust pastry, the whipped cream, the choux pastry and the fondant.
Garnish the choux with the cream and frost them with the chocolate fondant by placing, using a bag, a dab of fondant in a half-sphere silicone mold, then freeze them.
On the day of assembly, heat your oven to 170 degrees, roll out the dough to 3 mm thickness and form a circle 20 cm in diameter, bake for 15 minutes, then apply gilding to the outside and finish cooking 5 minutes.
Be careful, as the dough is black, do not rely on the color to judge cooking.
Garnish the bottom with chocolate cream and place the frozen choux puffs tightly around the edges.
Whip the chocolate whipped cream and pipe it with a St Honoré nozzle.
Place a cabbage in the center to finalize the dessert.