Chef Michael Swamy is a pioneer in the area of food media and is a chef, food stylist, food writer and travel photographer based in Mumbai, India. A graduate of the prestigious Le Cordon Bleu, London, he with his team has conceptualized and handled major food shows on several GEC and international niche channels. He has won numerous accolades in the culinary industry and recognized as one of India's top 50 chefs. He has authored The East Indian Kitchen, Masala Dabba, Easy Guide to Pairing Indian Food With Wine and is a several time Gourmand Award winner for his work. As Chef Patron and creator of several restaurant brands, he has set a benchmark for global cuisines.
Chef Michael Swamy's extensive and interesting work with Pugdundee Safaris in India and in the mountains of Uttarakhand with boutique resorts like Te Aroha has created a niche market in India. In this interview with him we discuss how cooking in the wild is different as compared to cooking in a regular kitchen!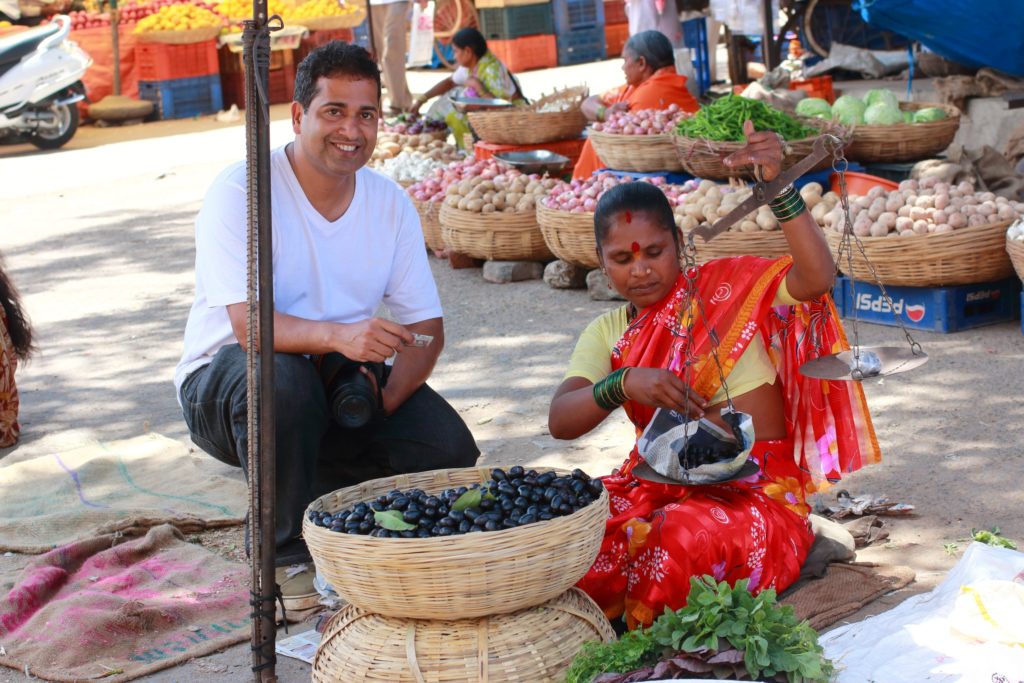 You've cooked in some really intimidating kitchens. Was there anything you did to build your confidence and ensure you always kept that drive?
Some of the kitchens were intimidating, for example the flight kitchens at the Taj and Kuwait Airways taught one that out of the chaos there was symmetry to the madness. One learnt to co-ordinate and work beyond the point where it became work. One learnt leadership and how to stick to recipes. My drive was always to create food films and food shows both as a director and producer. So the fact that I knew that I had an alternate career going on the side kept me happy.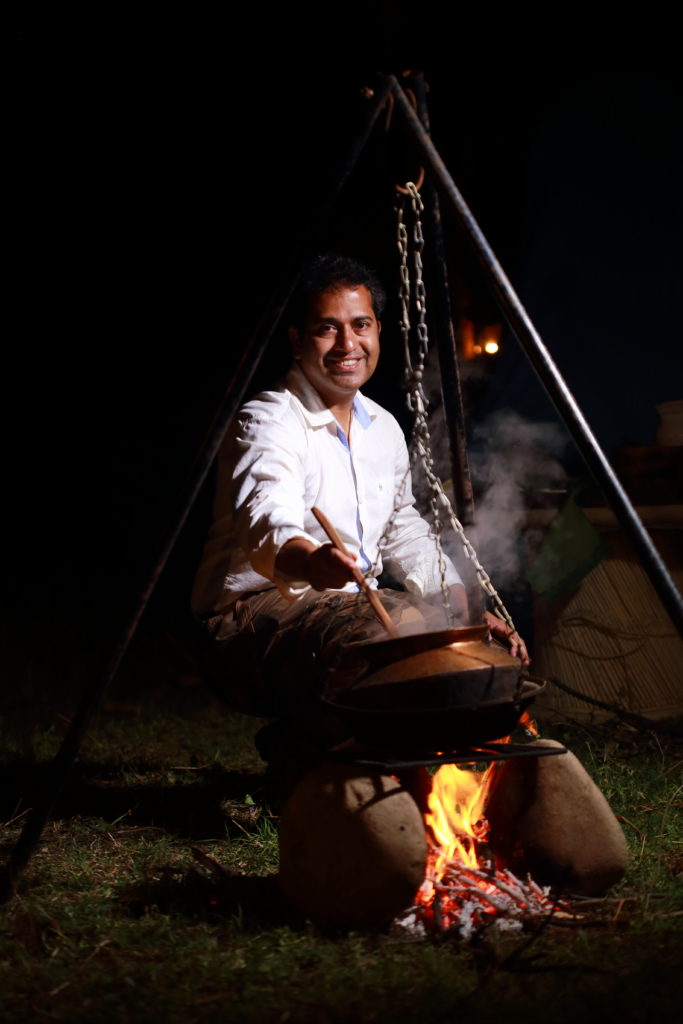 What makes cooking in the wild different from any other place you've worked at?
While travelling to Madhya Pradesh and most of the national parks in the country, I realized that there was a connection between nature and the food that we ate and drink. Working with sustainability and training staff to create exotic dishes using local ingredients, cooking in the wild is about using techniques that are used in the wild. From barbeques, to stone cooking, cooking in earthenware and iron pots and using ingredients grown in the organic farm from seeds brought from the cities, we showcase these ingredients while cooking in the wild. Our guests also get to see the cooking process at Pench Tree Lodge by Pugdundee. When Mugdha Savkar and I were called on, we wanted to bring about a change to the way tourists and foreigners saw Indian food. My specialties being Anglo-Indian and Indo-Portuguese making a change was easy for me. It was working with local food and showcasing it differently and making a distant location a destination point for food along with a unique experience. At Te Aroha in the hills of Uttarakhand we even did local food pairing with a 16 year old scotch. I've experimented with smoking food using pine nuts. The mountains are a unique space and give one a lot of freedom to use the local ingredients and create magic with fresh jungle pears, apples and so many other organic vegetables.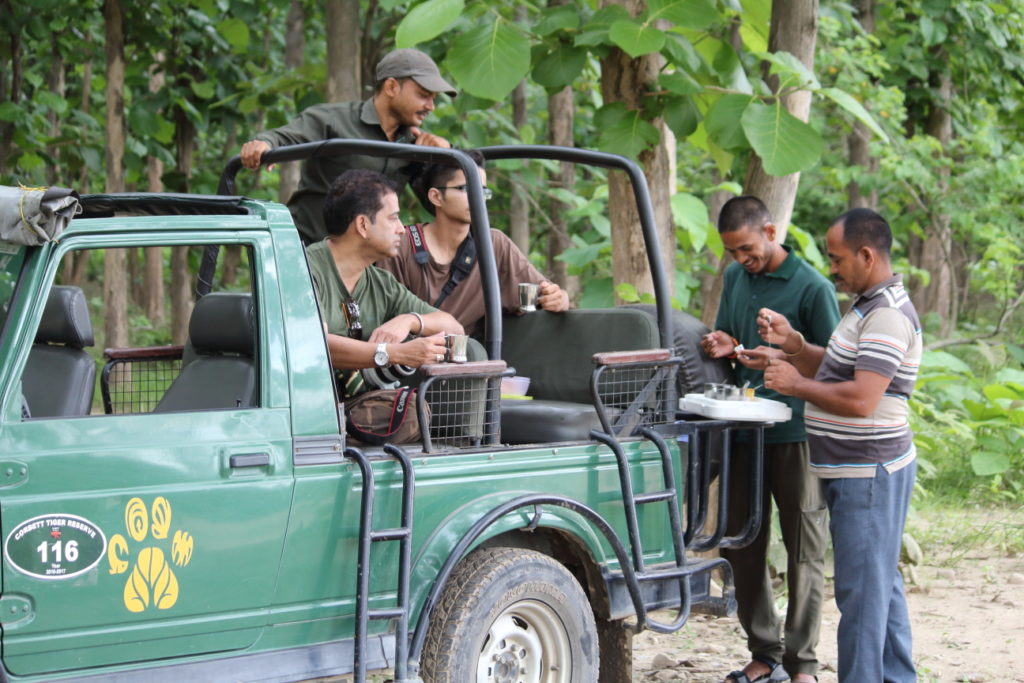 What are the most important considerations when crafting your menu in the wild?
It is important to make it an experience. The factors to keep in mind are keeping it simple using local ingredients, showcasing local tribal dishes, village cooking and community style food to pot cooking.
Which is your most popular dish to cook in the wild?
Hand bread and fire baked breads to roasts and soups; I create a delicious pine wood or mahua wood smoked beetroot carpaccio.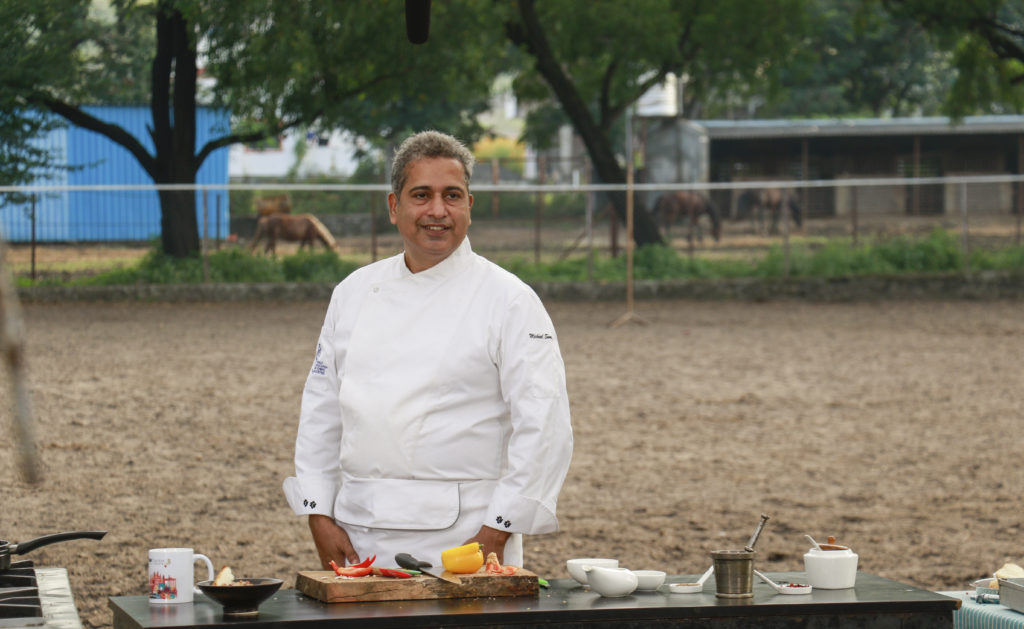 Which are the factors you keep in mind while cooking in the wild?
Authenticity of a dish is important. Safety is of vital importance. During the walking safaris and cycling safaris food is cooked in the camps. This requires trained staff that carries a lot of the food pre-prepped in ice boxes and cooks it at pre-designated locations. So hygiene and safety are of utmost importance.
Which are your favourite ingredients to cook in the wild?
Chicken, one pot curries and stews, pan baked breads, I love cooking with nettle and fiddle head fern which are available seasonally.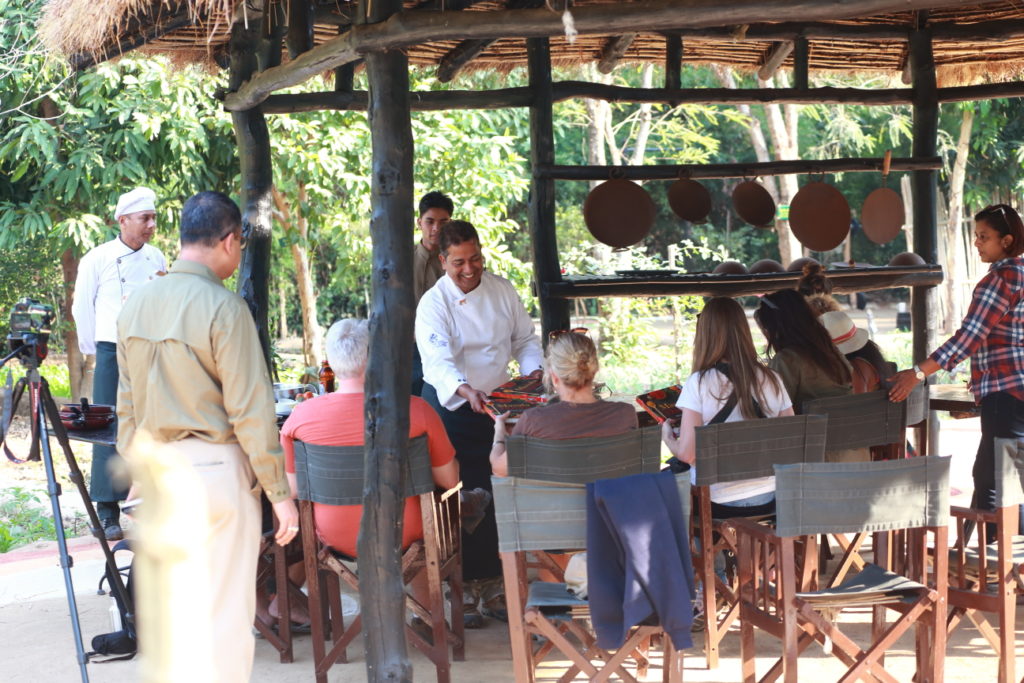 Tell us something interesting about your experiences while cooking in the wild.
At Satpura and Pench, the magic of being under the stars or the wilderness is fun and exciting. While eating one speaks about the stars, the planets and life in general. Guests share their various experiences. We've had guests who are afraid of the outdoors yet still want to experience the wild. After the dinner they are thrilled about the experience. A lot of our foreign tourists love dressing up after a dusty day in the park. At times, guests request us to make the Indian barbeque dishes or help out in the cooking process. The head chef Pankaj Fulera at Pench and Chef Balwant and Sam Lahiri in Satpura do an amazing job in taking guests through the experience.
The three day cycling and walking safaris through the buffer areas are exciting; one hears jungle calls through the night, camped in a safe space by the forests our meals take on an experience of their own. Young Chef Vinod who is a local from Pench, has grown up in the jungles and been trained by the Pugdundee team and is always yearning to learn. He sees to all the meals on these trips. At Te Aroha in Dhanachuli the picnic meal in the Silver Fir forest or a meal after a two hour walk to a 100 year old temple is well worth the trip. An amazing local meal at a hamlet in Dhanachuli overlooking the Dhauladhar mountain range is something most guests look forward to!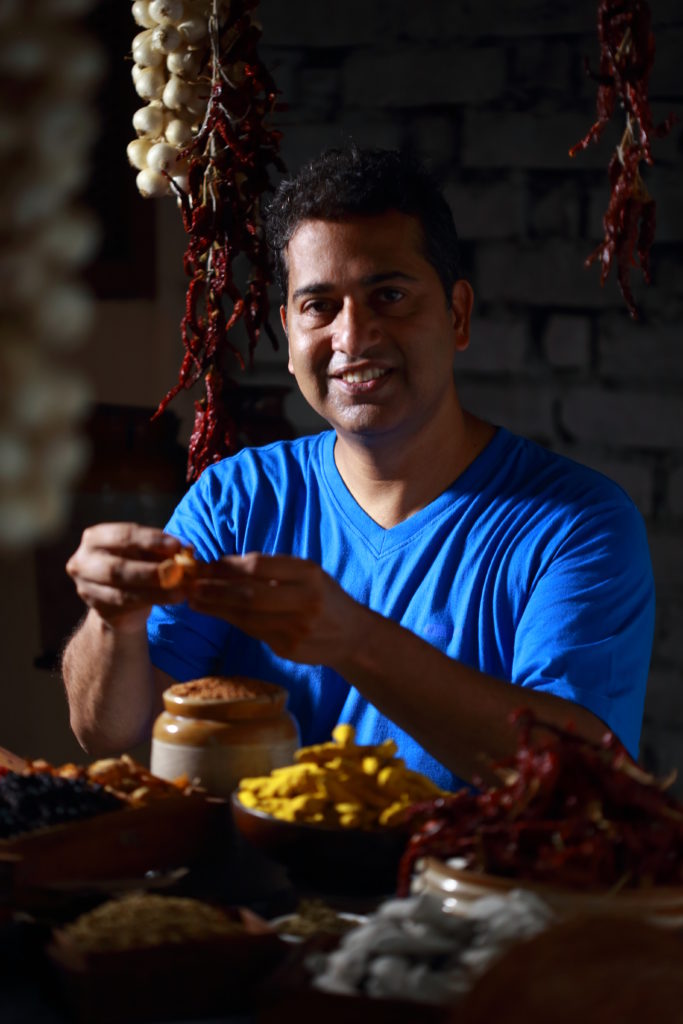 How is cooking in the wild different from cooking in a regular kitchen? 
For one you don't have a gas stove, it's all wood fire and an earthen tandoor. You have to be very economical and not waste water. The cooking styles are different. Cooking in earthenware pots and pans require a certain level of skill.