Born in a small village in Punjab called Akkanwali, artist Jaspreet got his art inspiration from home. "As a child, I saw my mother embroidering on sheets and carpets, making various flowers, birds and peacocks which inspired me.
Ever since I was a child I was fond of making portraits and sculptures for which I used clay and cement. When I was in 6th grade, I heard about Chandigarh Art College," he says.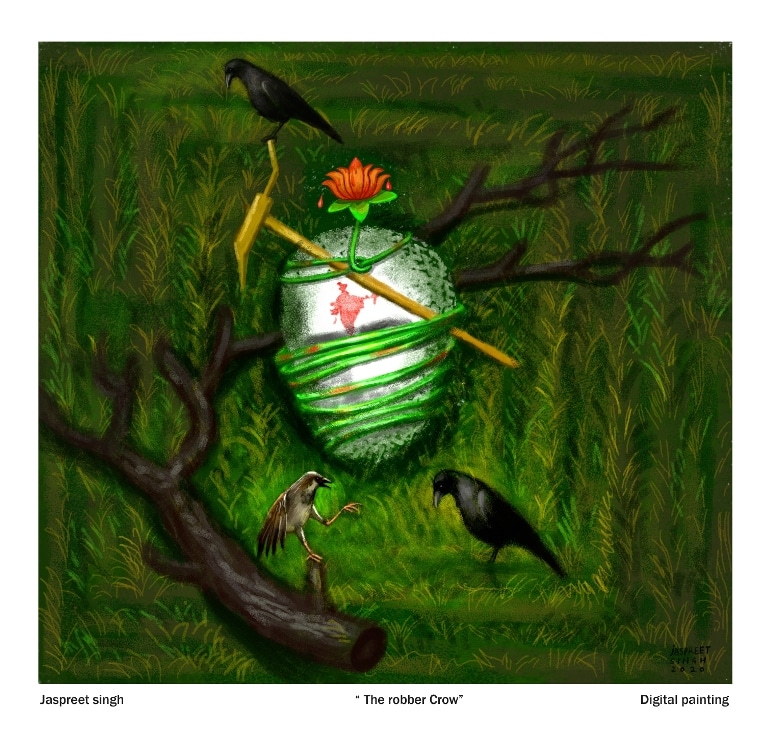 What's integral to the work of an artist?
An integral part of an artist's work is experience, vision and consciousness. Each artist has his own way of looking at this cosmic world. Consciousness arises from experience and contemplation from consciousness. Consciousness and contemplation produce vision. Vision produces sensations and from the sensation comes emotion. Finally emotions take the form of art. Art is concerned with color, form and shape. All of these together are integral to an artist's work.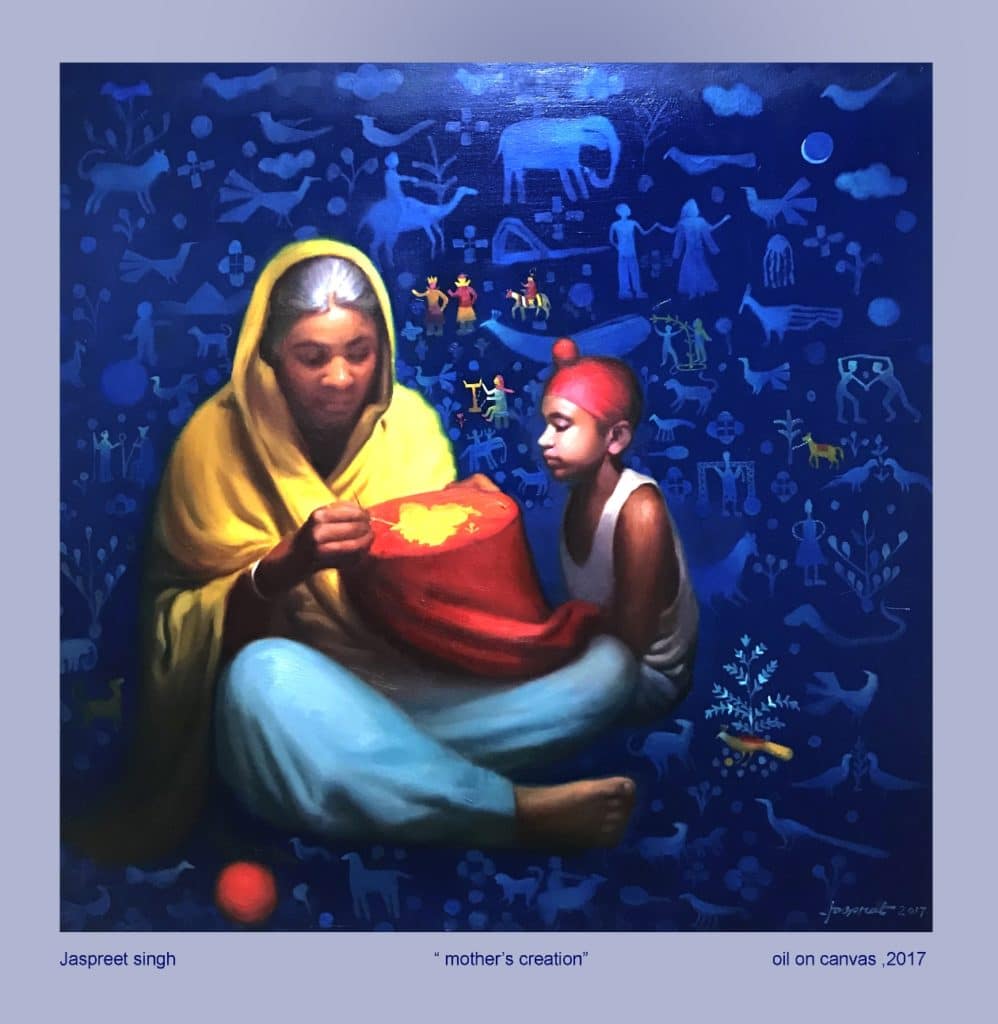 What role does the artist have in society?
The artist himself is a social creature and is influenced by whatever is happening around him/her in society.  An artist has the ability to 'feel strongly', to be sensitive to things and express this in his works, gesture, or color. As a result of which the artist creates consciousness in the society through the medium of his art. Whether it is social consciousness or spiritual or any protest an artist contributes to it. Art can be used for any purpose whether it is political, social, religious, spiritual or cultural.
What art do you most identify with?
Expressive art. Art is like creating a dialogue for me. It is a way of expressing opinions which require different mediums. I use bright colors in my paintings because they have a profound effect on the viewer's mind. My style is semi-realistic and inspired by Indian miniature paintings. My work is a blend of semi realistic art and Indian miniature art.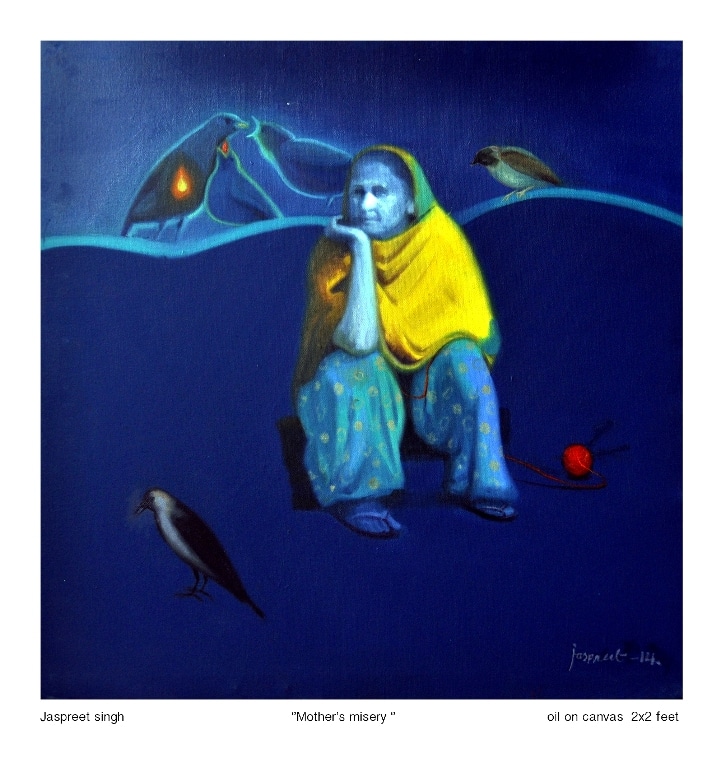 What themes do you pursue?
The main concept of my work is 'human beings and human life'. Both social and spiritual aspects of human life are central points of my work.
Human life grows in time and space and we are born in a certain geographical place at a certain time and it is because of these geographical factors that our life style develops. Life style is associated with culture. Culture belongs to ideology and ideology is related to our identity. Identity is connected to us. And our relationship is connected to our homeland where we are grew up. That place has a profound effect on our lives. I was born in the Punjab region, so it has an impact on my work and my life. It soon became a part of my work.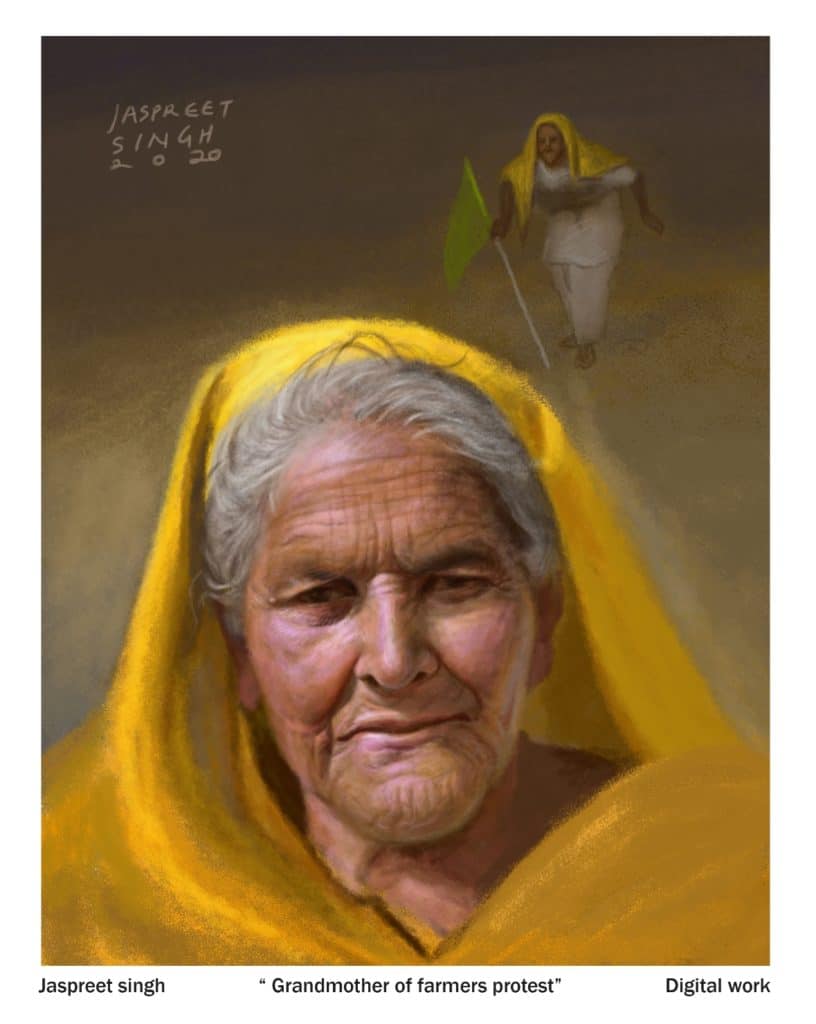 What's your favorite art work?
'Jivan yatra' and 'Apna mool pachaan'.  The painting 'jivan yatra' is based on the philosophical question of life.
I have divided this painting into three stages. One side of the painting depicts birth and the other side depicts death. There is life between these two shores which has three stages: the first childhood, the second is puberty, the third and last one is old age. In childhood we learn and grow. During puberty we experience the peak of life and we are full of energy and plan for the future. We begin to understand our responsibilities, get married and raise children. The third and last stage is when a person is in the last stage of his life, he/she looks back at his/her journey and remembers all the ups and downs of life and fades into nature. I believe this is the ultimate truth of life and my artworks depict these subjects.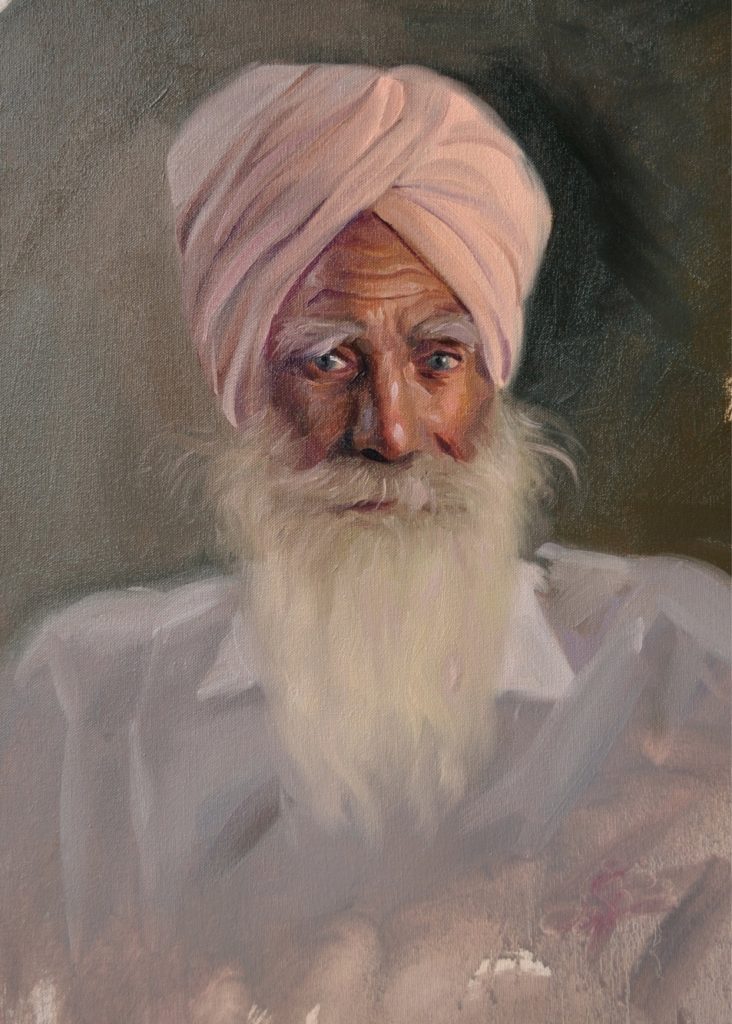 Describe a real-life situation that inspired you?
My village and nature always inspired me since childhood and I feel immense pleasure painting these subjects.
What jobs have you done other than being an artist?
I started my journey from writing sign boards with local painters. I joined as a guest faculty in the architecture department at Chitkara University in Punjab. Currently I am working as a guest faculty in painting department at Govt. College of art, Chandigarh.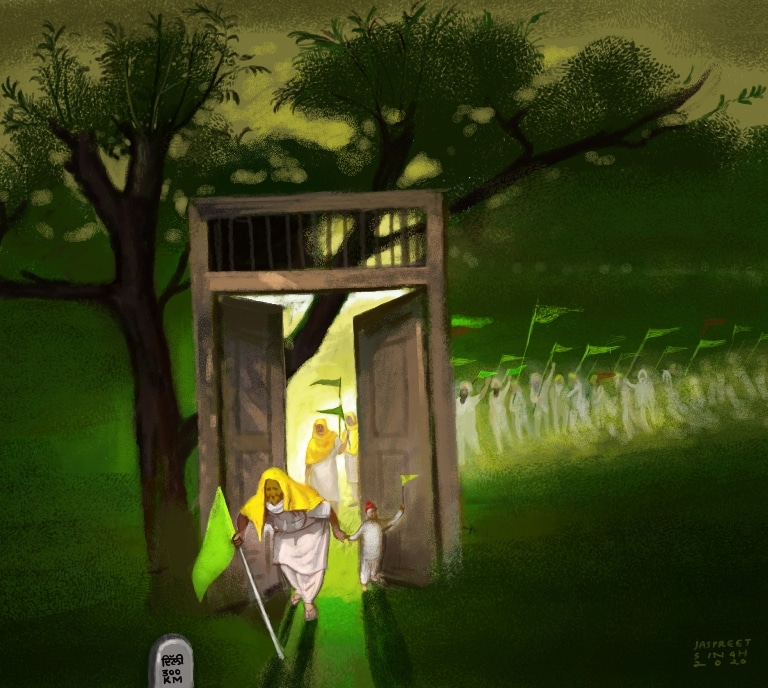 Why art?
Because art is the best way through which we can express ourselves in the most effective way. Art helped me emotionally, financially, psychologically and even helped me to shape my individual and collective personality. Art is the power that enhances the quality of life. Art is a form of 'Bandagi' (devotion) and the artist becomes blissful through it, which not only improves our physical and mental health but also empowers us with a sense of purpose. Creativity can change the way we look at life. The existence of art is connected with life. Life without art is like a deserted path with no joy.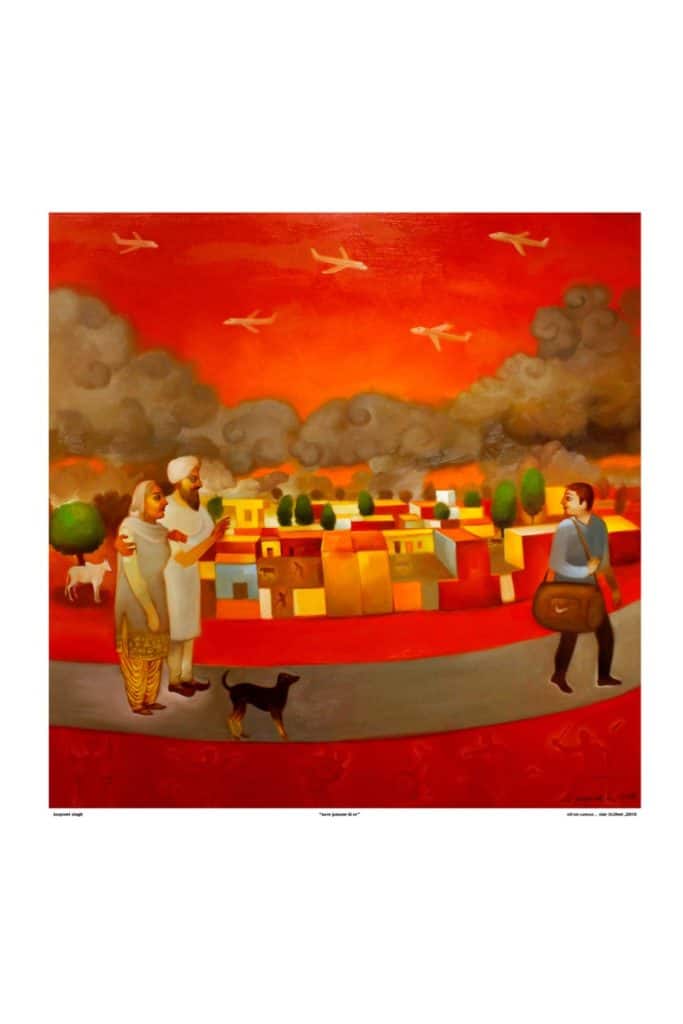 What is an artistic outlook on life?
Life is like a rainbow with many colors. All the colors of life are equally important and it is very important to enjoy each of them.
Is the artistic life lonely? What do you do to counteract it?
The artist is never alone .Thousands of thoughts and ideas surround him. This is a psychological illusion .This can be avoided by diverting attention from negative thoughts.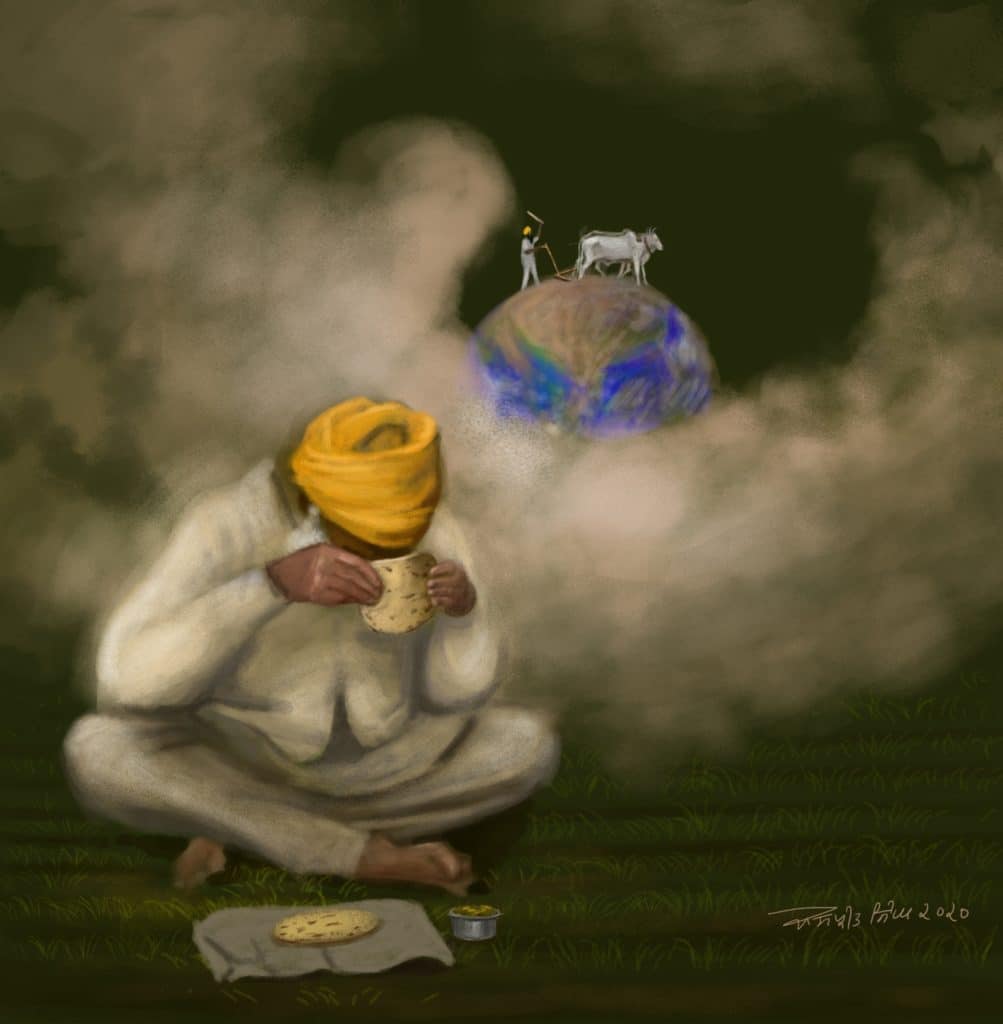 What do you dislike about the art world?
Hypocrisy and pretense
What do you dislike about your work?
I leave this judgment to the critics.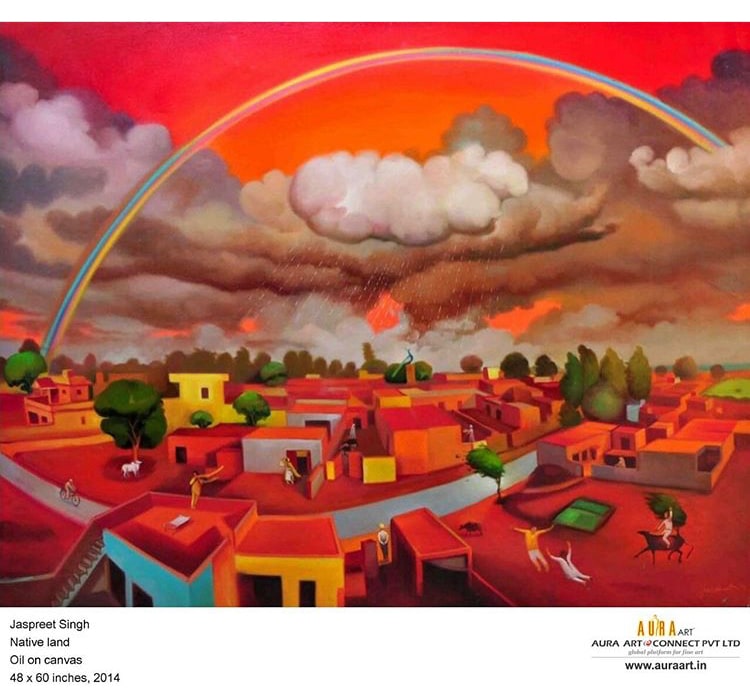 What do you like about your work?
Studying literature and philosophy on the subject of work and constantly working honestly to shape it.
Should art be funded?
Yes, artists need financial support.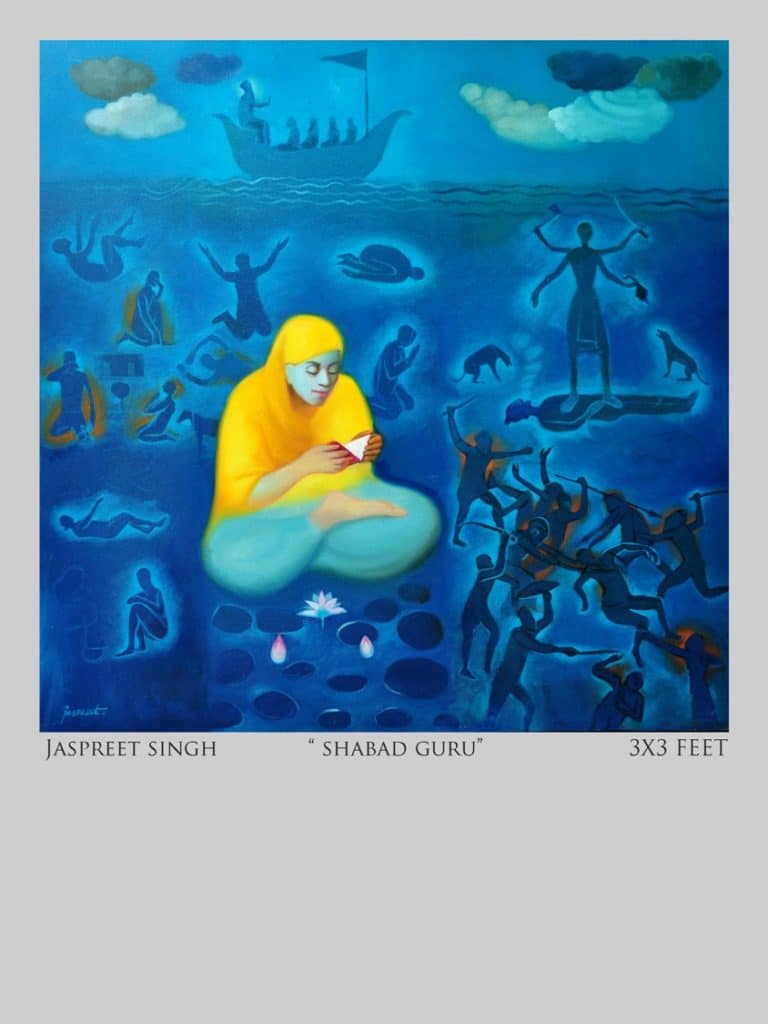 What role does art funding have?
Funding can also be a key when developing new experimental or challenging work. Funding provides space for artists to take risks and take leaps that challenge us to think differently.
Name three artists you'd like to be compared to.
I don't compare myself with anyone .Everyone has their own way of thinking and working. Art develops in one form or another by being inspired from each other.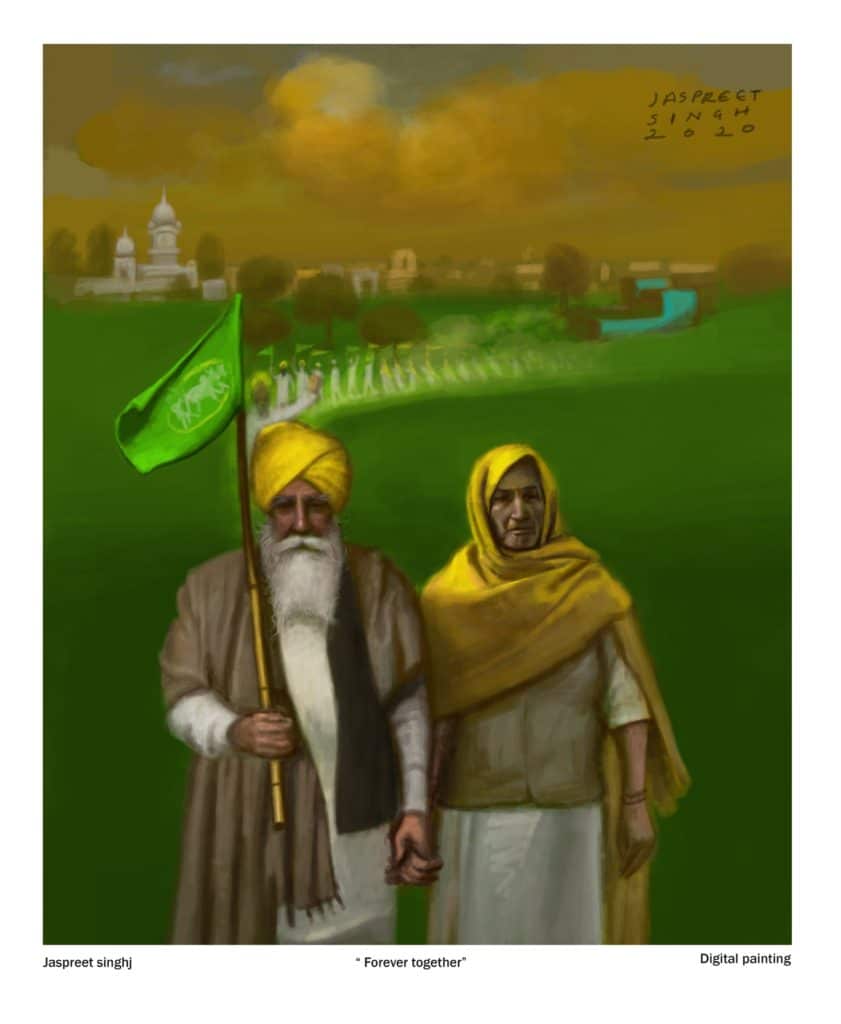 Professionally, what's your future plans and goal?
My goal is to secure my place in the field of art where I can enhance and improve myself personally and professionally .I enjoy the challenges and look forward to new opportunities. I am able to do my work responsibly. Finally, I want to work for a long time in the field of art with a focus on strategy and development where I can build a solid career.