Nature's laws affirm instead of prohibit.  If you violate her laws you are your own prosecuting attorney, judge, jury, and hangman – Luther Burbank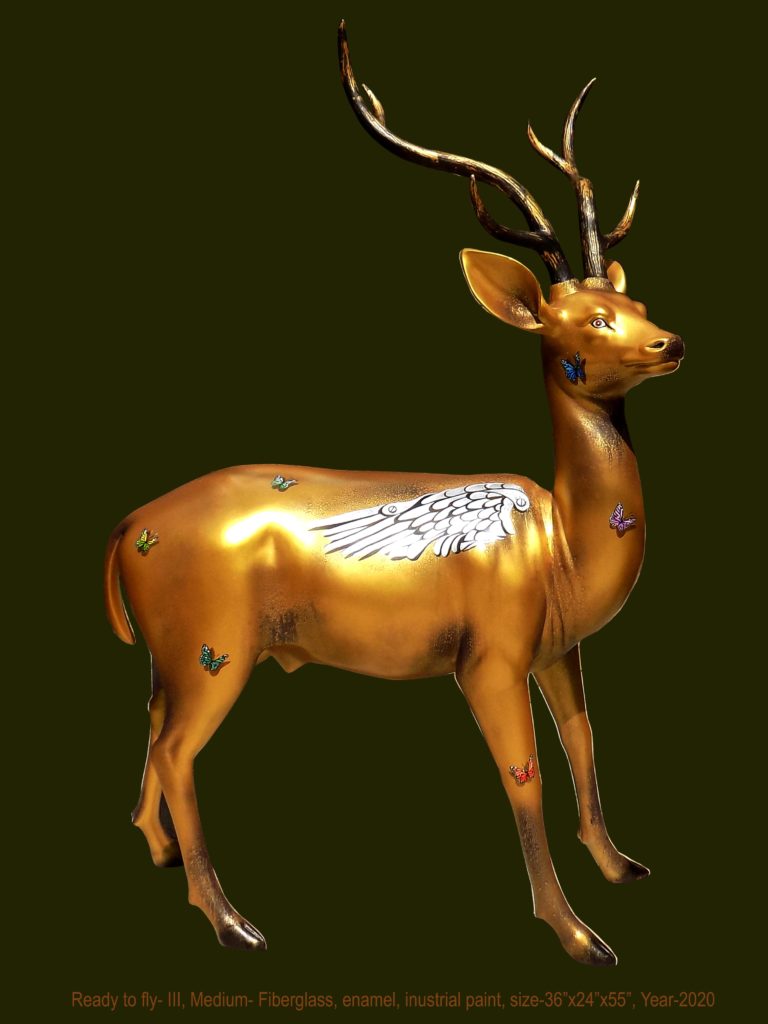 Poaching, deforestation and human expansion brought all species of animals to the brink of extinction. Artist Gopal Samantray put forth this message to the urban mankind to maintain, preserve and conserve our ecological system through his creative pursuit of painting. The artist has been working over this issue for the last few years and his diligent experimentation with brush and colour has finely brushed his canvas to a more perfected stage. His strong imaginative texture and meticulous detail validate it's effulgence.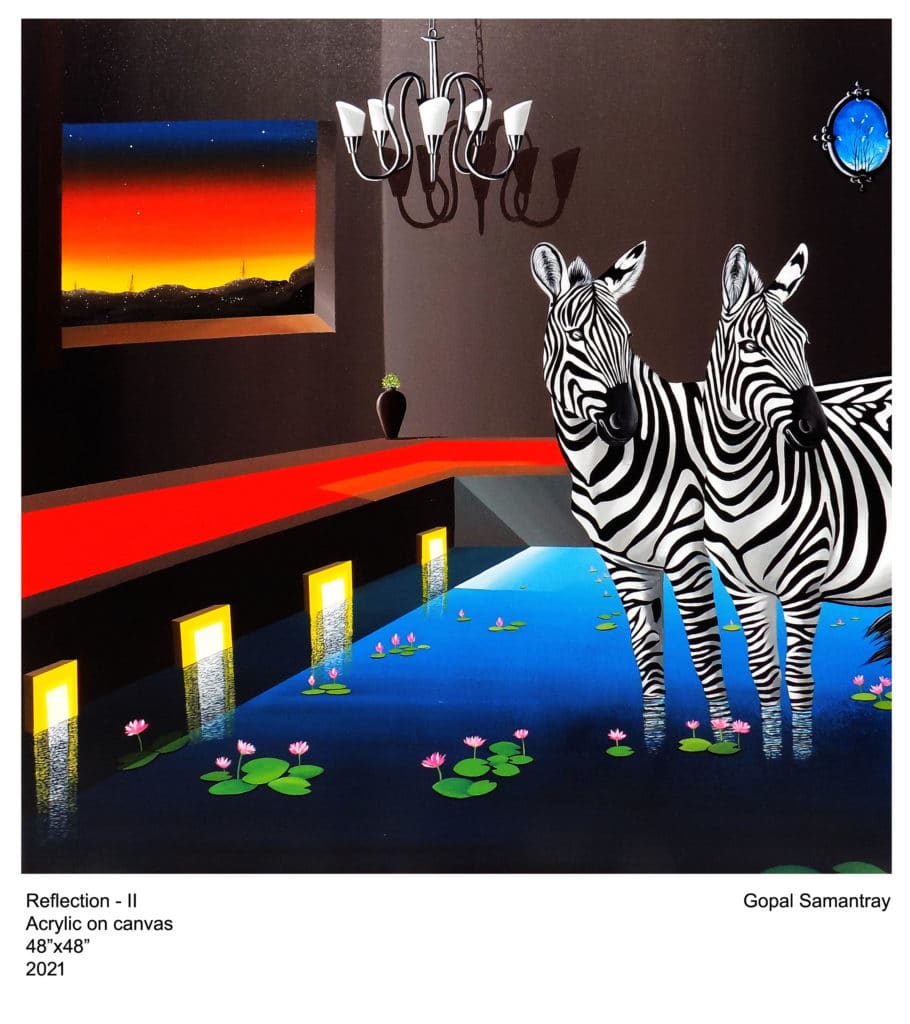 The artist's brilliant works have been showcased at several shows in India both solo and in groups. In the year 2001 he was awarded by the government of Odisha on the occasion of World Environment Day. Gopal Samantray's bright paintings stand out and convey his message clearly to viewers.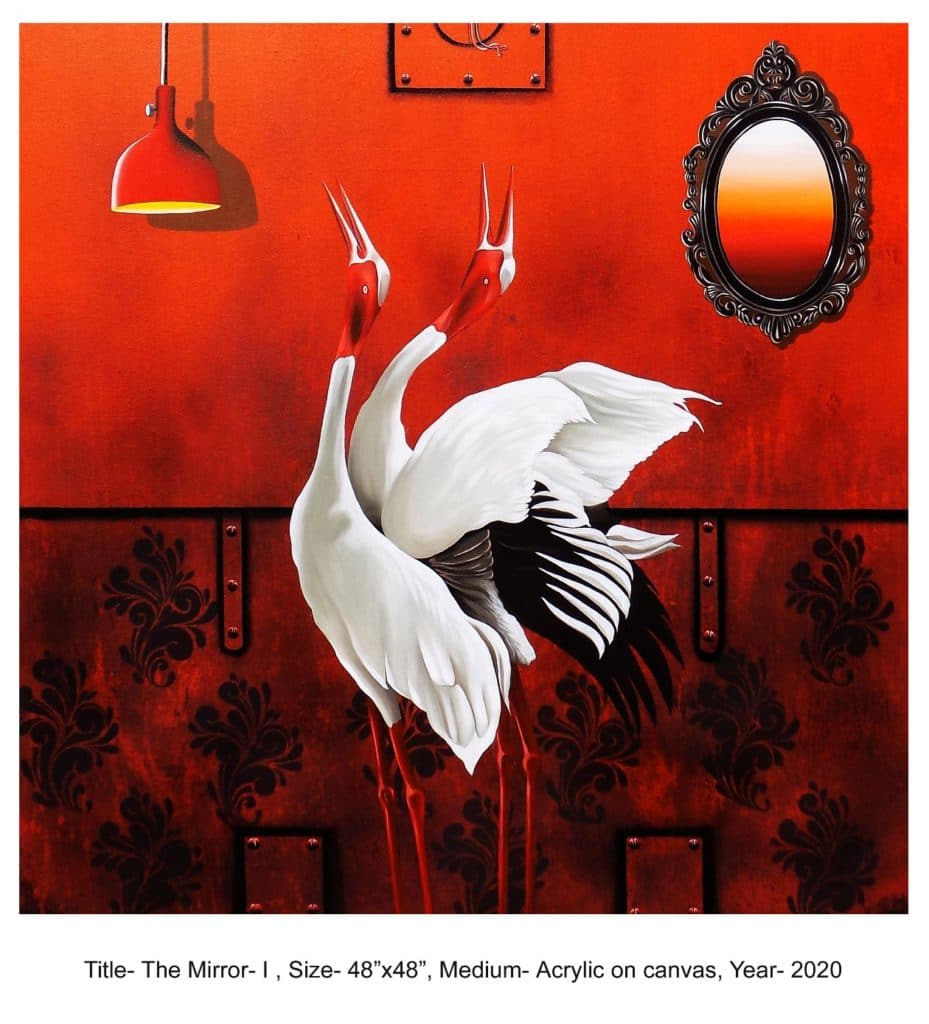 What's your artistic background?
I am from the cultural state of Odisha where art and culture is always encouraged. From childhood I was always fascinated by stone carvings made in the temple architecture.  I spent my formative years in the forests of Odisha and was drawn to nature and wildlife all through my life, and this reflects in my artworks.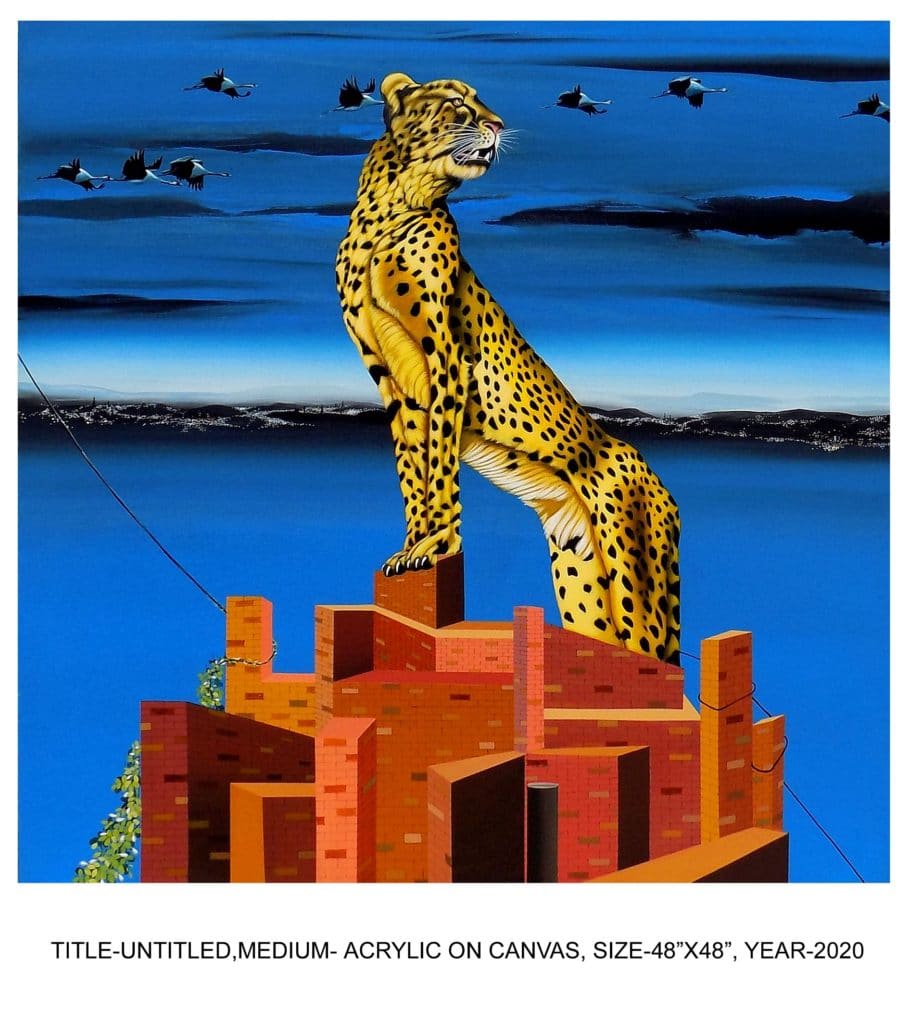 What's integral to the work of an artist?
In my opinion art is a form of worship. Dedication, hard work, freedom of thinking, hope is integral to the work of an artist.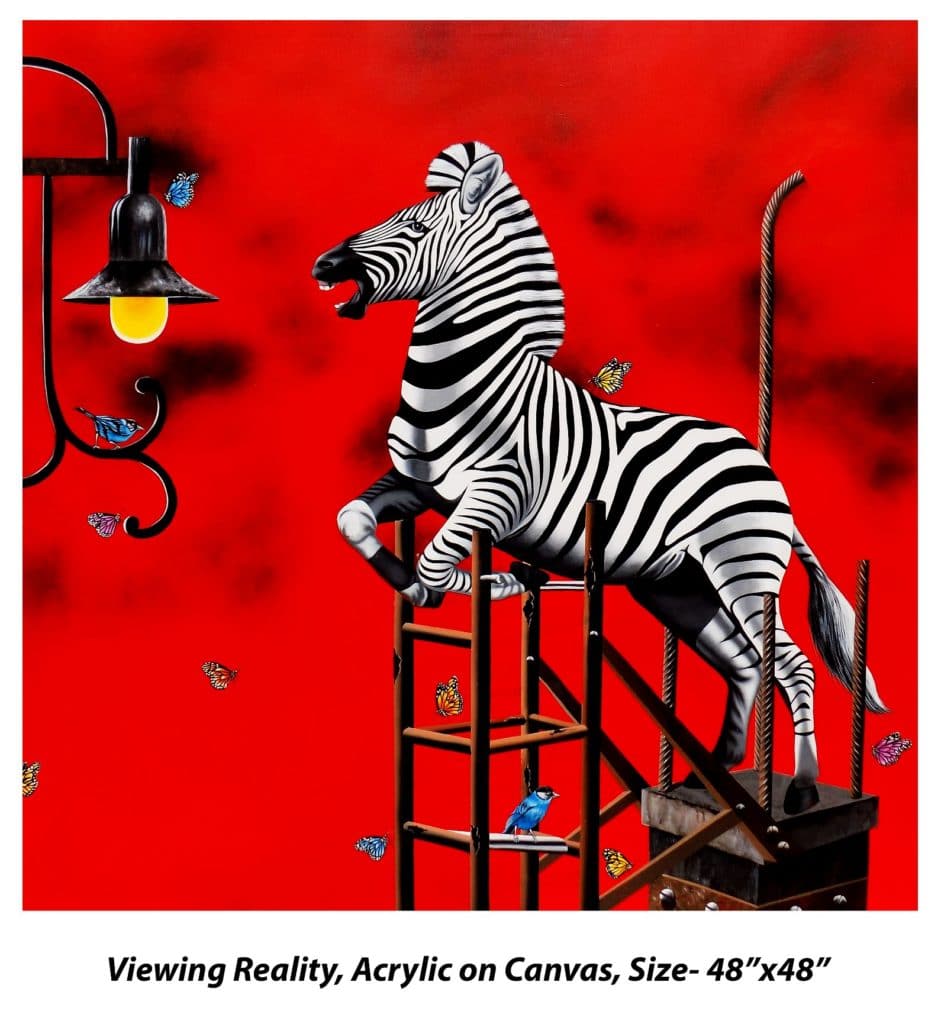 What role does the artist have in society?
Without artists history is impossible. Art works reflect the culture and tradition of society. The responsibility of an artist is to create awareness as art is a universal language.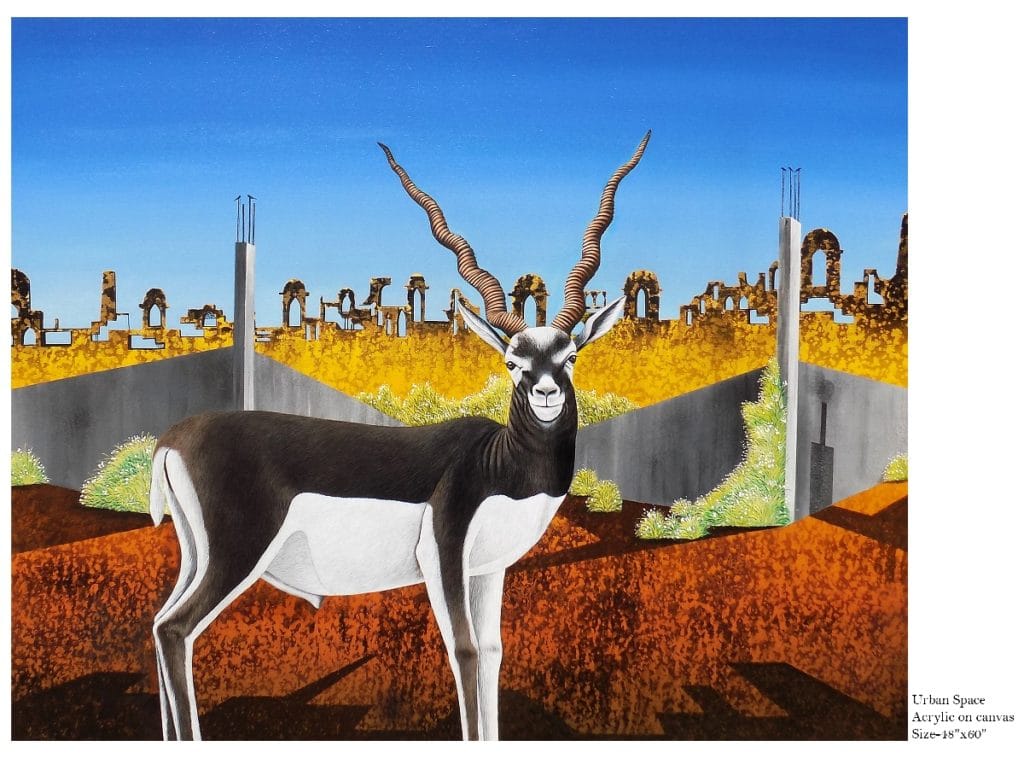 What art do you most identify it?
I identify with semi surrealism art work where realistic figures are showcased in a dramatic way.
What theme do you pursue?
The subject I deal with is of grave concern to every living being on this earth. My prime motto is to make people aware of the situation they are knowingly or unknowingly creating in their thirst for modernization. They always forget the essence and necessity of the things that they are losing in the glitzy infrastructural development. They have forgotten that the world would not survive till there is an appropriate balance.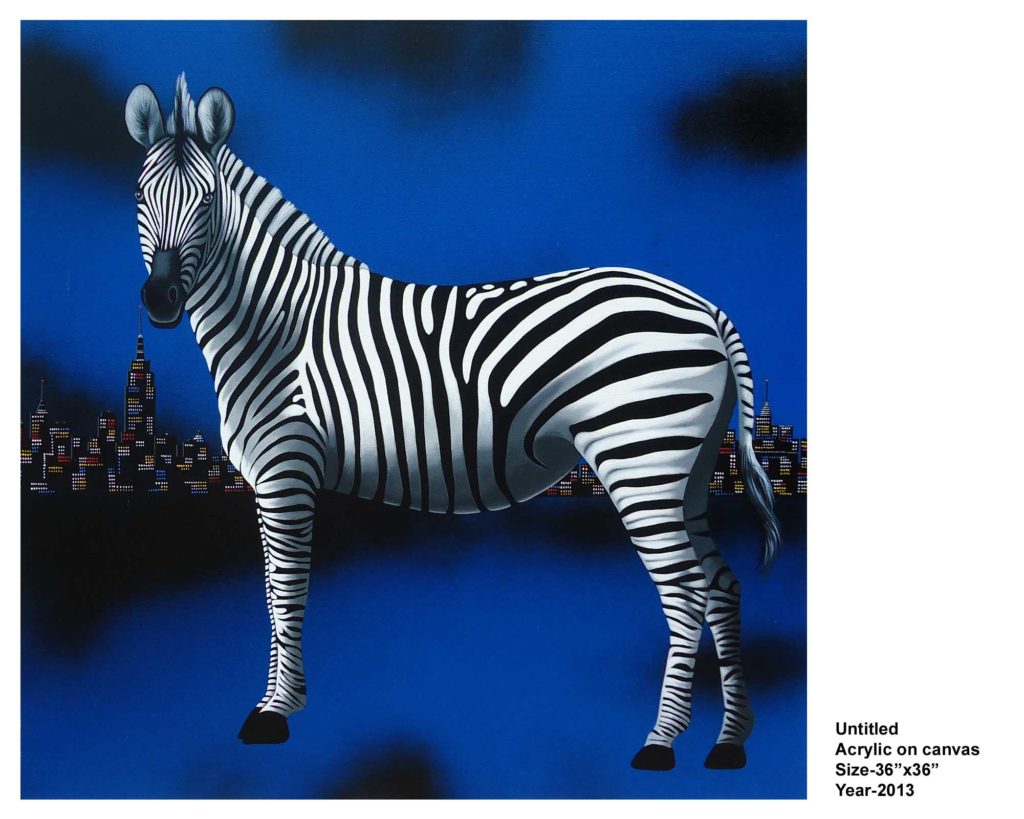 My artworks comment on issues such as global warming, deforestation etc. My works are inspired by my idea of how the world should be. As an onlooker I tend to think a lot about it and have increasingly started to feel we should all come together to deal with it. The animal figures I use in my works depict detachment – from their habitat implying unnatural placement of these endangered animals.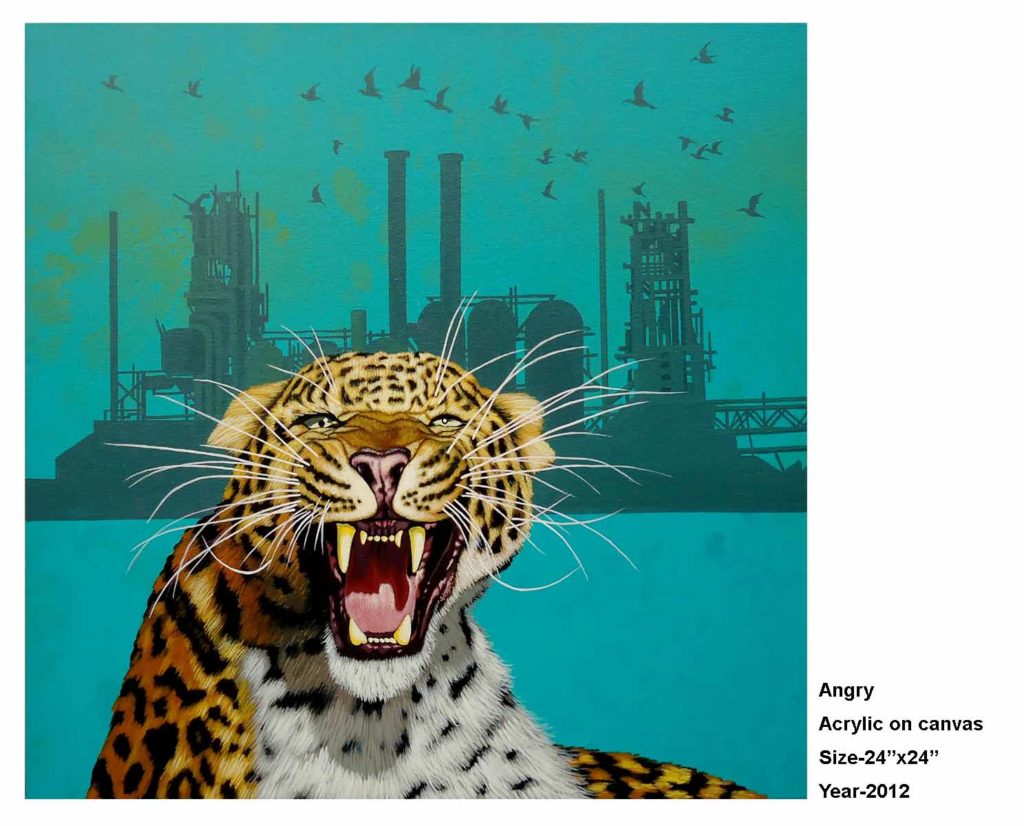 What's your favourite art work?
I love my all work but there is a skin less series, a museum series and a welcome series which is I like the most.
Describe a real-life situation that inspired you?
Odisha is state of natural beauty. Once when I visited a remote area in Koraput District and we were relaxing in the guest house at night we happened to notice a bear standing near the window. This incident made me think about what brought wild animals to cities and inspired me to create a series on this subject.
Why art?
Art for me is my passion. I feel relaxed while painting.
What is an artistic outlook on life?
The artistic life for me is to find uniqueness and creativity in everything that surrounds me.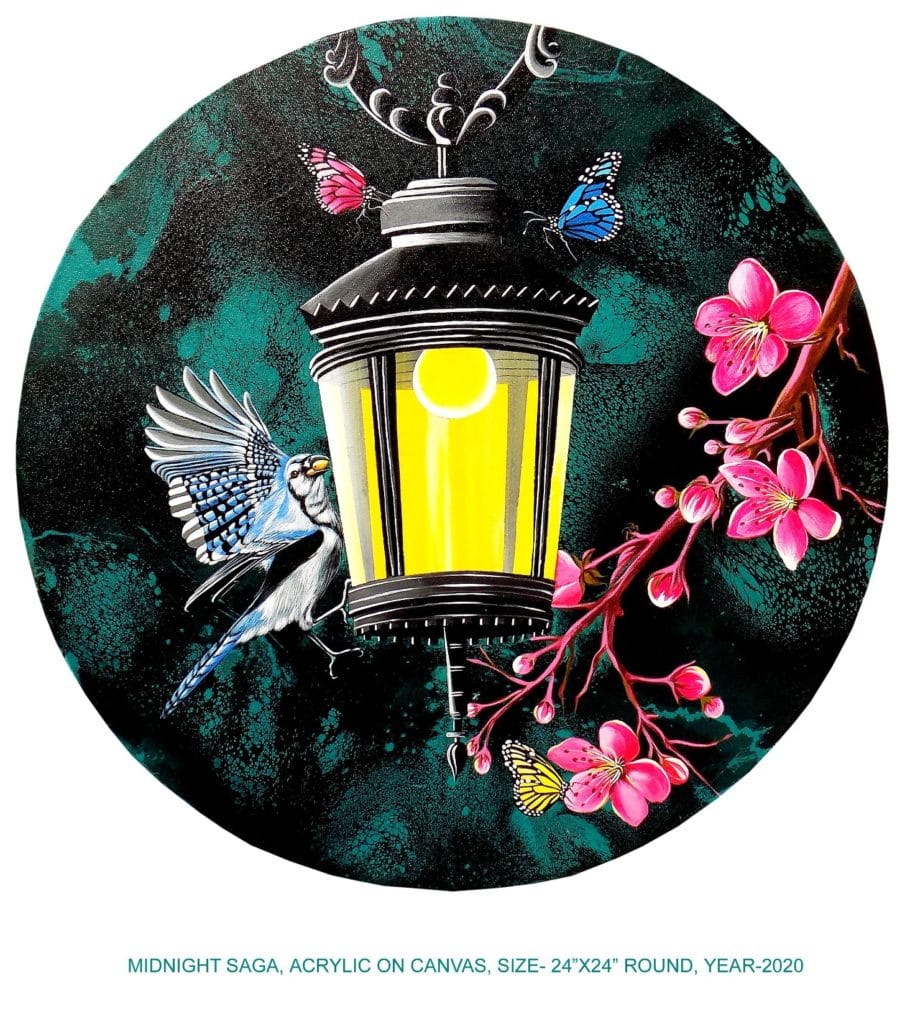 Is the artistic life lonely? What do you do to counteract it?
An artist's life is never lonely. I enjoy painting in my studio with slow music playing.
What do you like your work?
I love to experiment with colours which you can see in my canvas. My work is very simple and the message is very clear.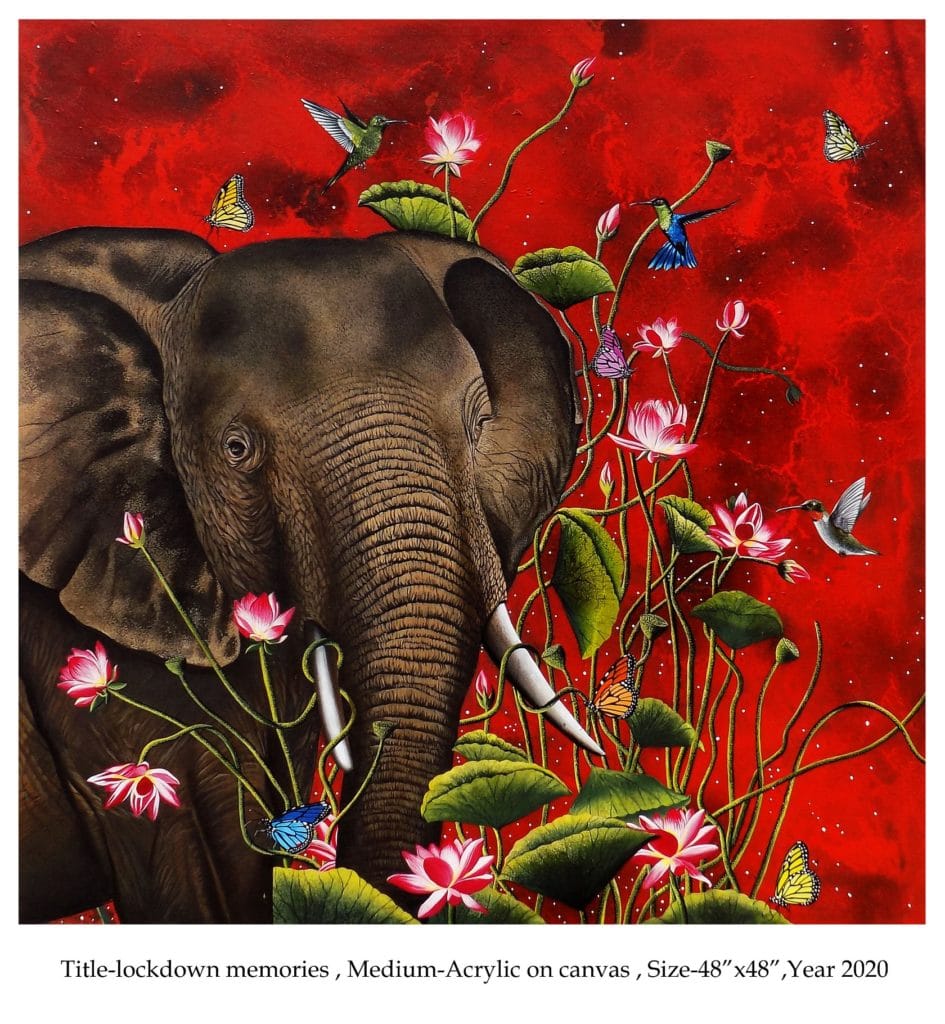 What is your dream project?
My dream project is to create a small museum cum workshop where artists from all over the world come and interact with each other.