Japvir Singh Vohra, the Executive Chef at JW Marriott Chandigarh has been associated with The Park, The Claridges, Hilton and Marriott across various properties over the past fifteen years. An expert in European and regional Indian cuisine he was at one point recognized as the youngest executive chef. Besides being passionate about food, golf and tennis, Japvir is an active cyclist and a keen student of history and spirituality.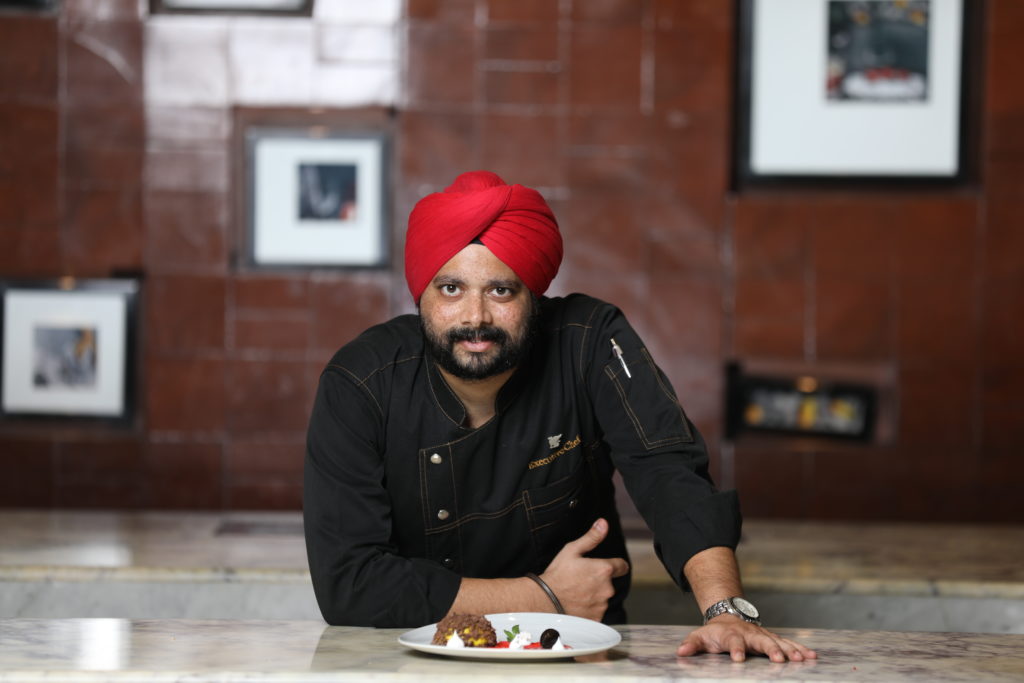 Which is your favourite ingredient?
My favourite ingredient is salt. Without it, even the most expensive ingredients fall flat on their face. Of all salts I love natural rock salt the most for it's earthiness and unique taste.
Advice to aspiring chefs?
Do it with all your heart or don't do it at all. Don't be a flash in the pan. Being a chef is a long hard arduous journey, be prepared to survive the ups and downs of a very competitive field. Strive to be the best in your peer group, that's the best way to grow quickly.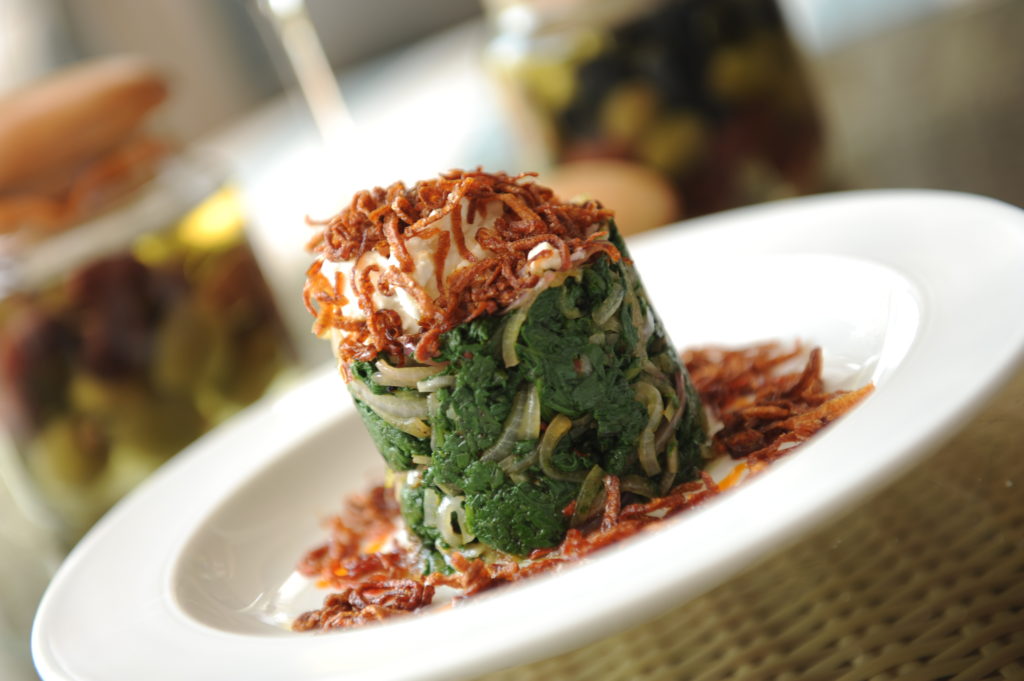 What is your comfort food and favourite favorite restaurant?
I love Asian flavours. A big bowl of soup or steamed dumplings or even a quick stir fry is my idea of comfort food. Being Punjabi I have grown up on rajma chawal which has been a weekend staple.
As for favourite restaurants – I have many.
– A meal I distinctly remember is at the 1 Michelin star dim sum / noodle restaurant Din Tai Fung in Kuala Lumpur particularly for it's signature soup dumplings.
– When I am in Kolkata I make it a point to have a meal at Bhojohori Manna which specializes in traditional Bengali home food.
– I have a sweet tooth so I was super excited when Pauls came to Gurgaon. I adore their boulangerie and pastry.
-I am also a sucker for street food and have my favorite spots in each city.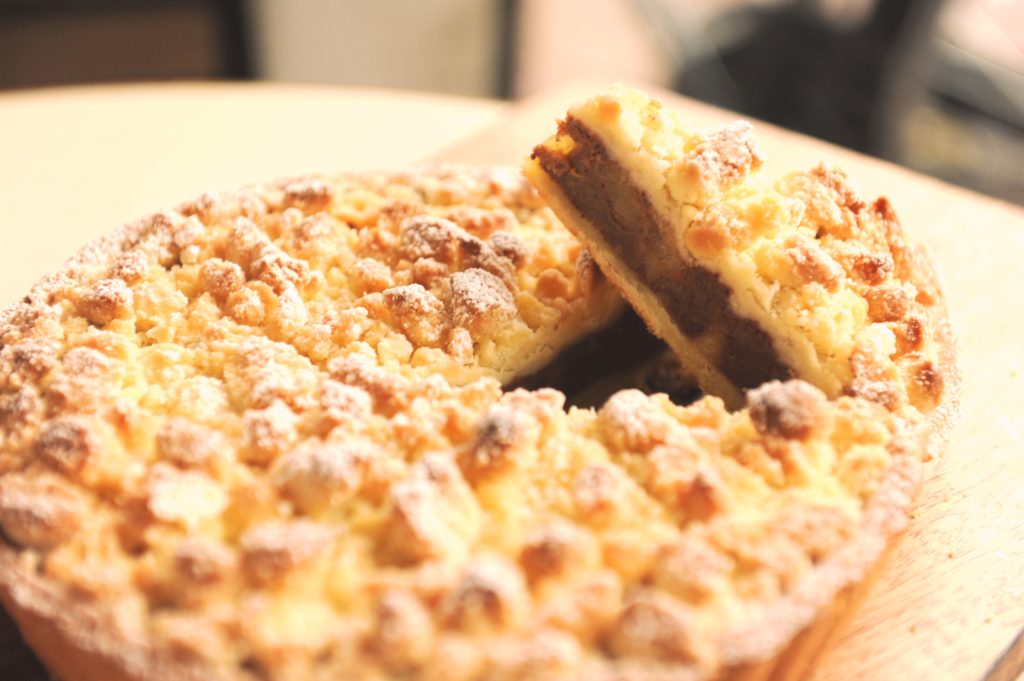 Future plans?
I am in the process of writing my first book which will be a chronicle of my association with food. Besides capturing my most memorable moments, I will also be sharing a selection of signature recipes. I have also recently started my own YouTube channel. Though it is in it's initial stage, I have been getting fabulous reviews for the content. I strive to grow this steadily. In the long run, as I have a strong inclination to ancient grains like the various kinds of millets, jowar etc I hope to promote it's use amongst guests who experience my cuisine in the times to come. This is a personal project that I am deeply committed to.
 Inspirations?
From the culinary world, I am inspired by Chef Vikas Khanna's simplicity in cuisine and his artistic style of presentation. I have been drawn to think out of the box by extremely creative chefs like Heston Blumenthal and Gaggan Anand. Ranveer Brar floors you with his sheer depth of knowledge and on screen persona.
Outside the culinary sphere, I really look upto Guru Gobind Singh, Leander Paes and Mother Teresa.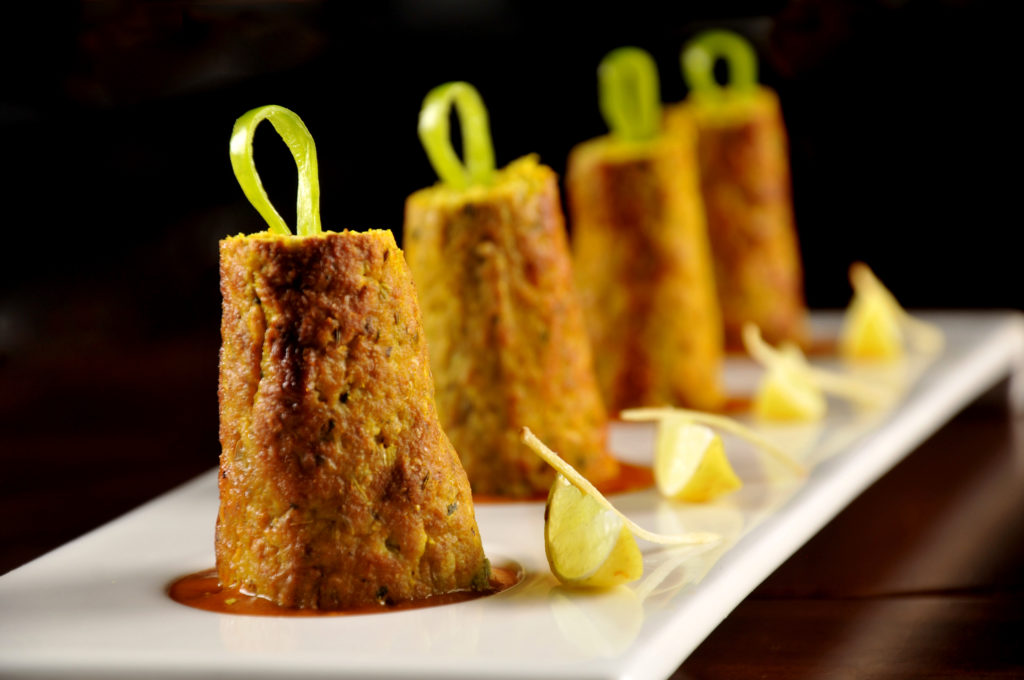 Which are your signature dishes?
There are quite a few, the most recent one being something I created during the lockdown. This is a Watermelon Skin and Mushroom Curry which is a combination of cuisines of Kerala, Malaysia and Thailand. This curry is a zero waste recipe whose inspiration comes from food of Northern Thailand where watermelon skins are cooked often. The spices used to flavor the curry are typically Keralite – black peppercorn, green cardamom and cinnamon while the taste and feel of the dish reminds you of the Penang Laksa which is flavoured with tamarind pulp.
Philosophy behind the food you cook?
Some basic things I usually follow while cooking :
– less is more in all recipes except when it comes to butter and ghee both of which I absolutely love
– while designing menus it's important to think global and act local
– at the end if it all the question I always ask myself- is this exciting enough?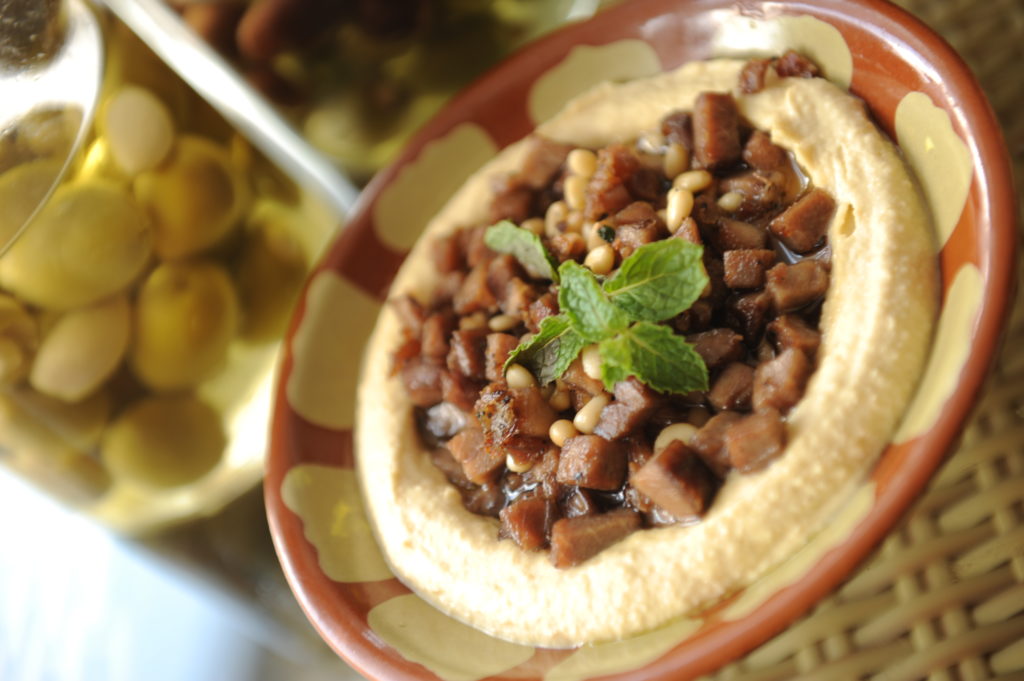 What is the dish that you are most proud of?
It has to be the potato gnocchi. There is a personal story to this which makes me feel so strongly about it. As a young management trainee during my first stint in a professional kitchen I was enamoured by Italian food. As a newbie in the kitchen, I was eager to learn everything as quickly as possible but as in most busy kitchens nobody had the time to teach you. One leant by experience. I was thrilled when I leant that the new Executive Chef in the hotel was an Italian one and now I, finally had the chance of learning real Italian food unadulterated from an Italian. Months passed and the chef hardly ever stepped into our kitchen. He turned out to be another 'computer chef' and I was left heartbroken. I started researching and experimenting on my own and it was the gnocchi that was to be the first mountain to climb. After going through several tutorials by famous chefs and Italian grandmothers and many trials in the kitchen, I finally learnt how to make the softest gnocchi. The experience of learning by trial and error on my own was a big lesson and a test of my temperament. That gave me the confidence to be the master of my own fate. So, if I cook the gnocchi for you, understand you are special. Only the best get my gnocchi.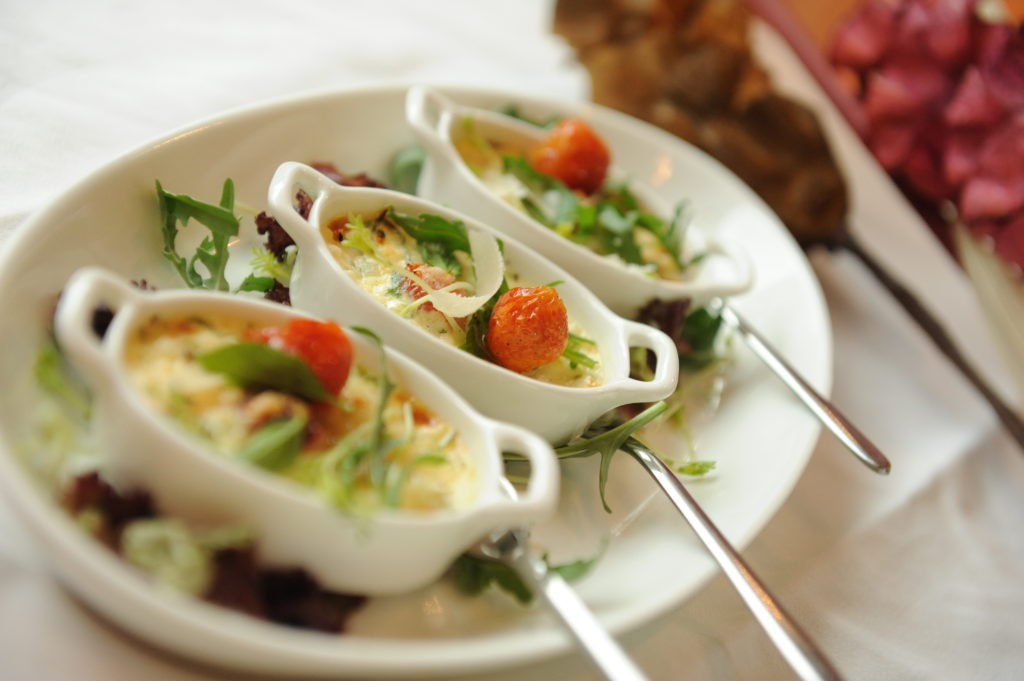 How has the pandemic affected your work?
The pandemic has given us unprecedented time to do things we really love. For me, it has given me unrestricted access to the kitchen which wasn't possible earlier due to the administrative side of being an Executive Chef leading almost a 100 people. It has also given me the time to sharpen my axe, read more and widen my horizon. The newest area of study and experimentation has been the ancient science of fermentation.
One food trend you wish goes away?
Edible flowers. Sometimes I think chefs go overboard dressing their food so much that the dessert plate looks like a salad platter.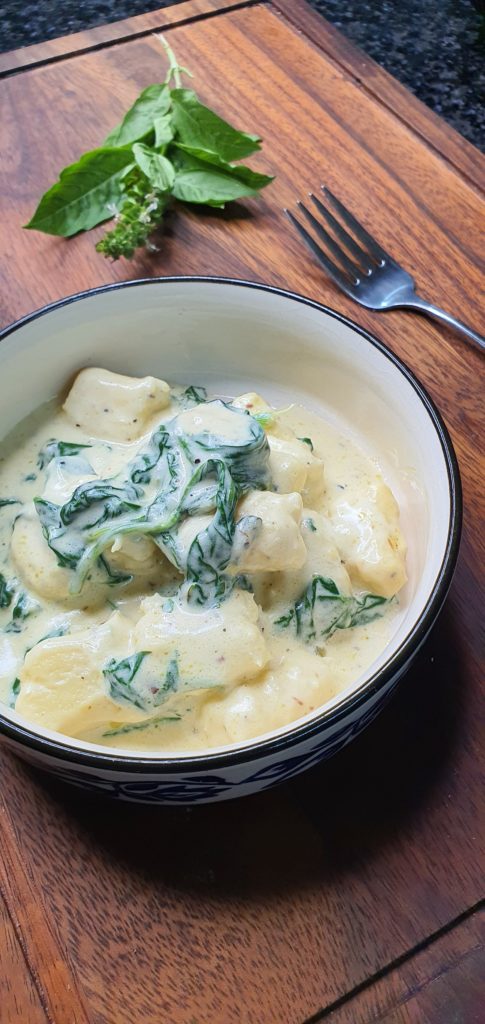 After the lockdown reopens which restaurant will you go to first?
I have heard fabulous things about Comorin in Gurugram. But of all places I am most likely to land up on a beach in Goa. I particularly wish to dine at The Black Sheep Bistro, Gunpowder and La Plage all of which are in Goa.
Most important considerations while crafting your menu?

– the audience : it's always better to serve people what they want
– the season : for obvious reasons
– the occasion : food is the central piece be it any occasion- a wedding, a concert or even a corporate get together so it is critically important you cook as per the mood of the crowd
– demographics : regional preferences play a big role on deciding the kind of flavours / spices/ cuisine you want to showcase
– availability: I prefer to use more local produce and is far more economical, practical and environmentally viable.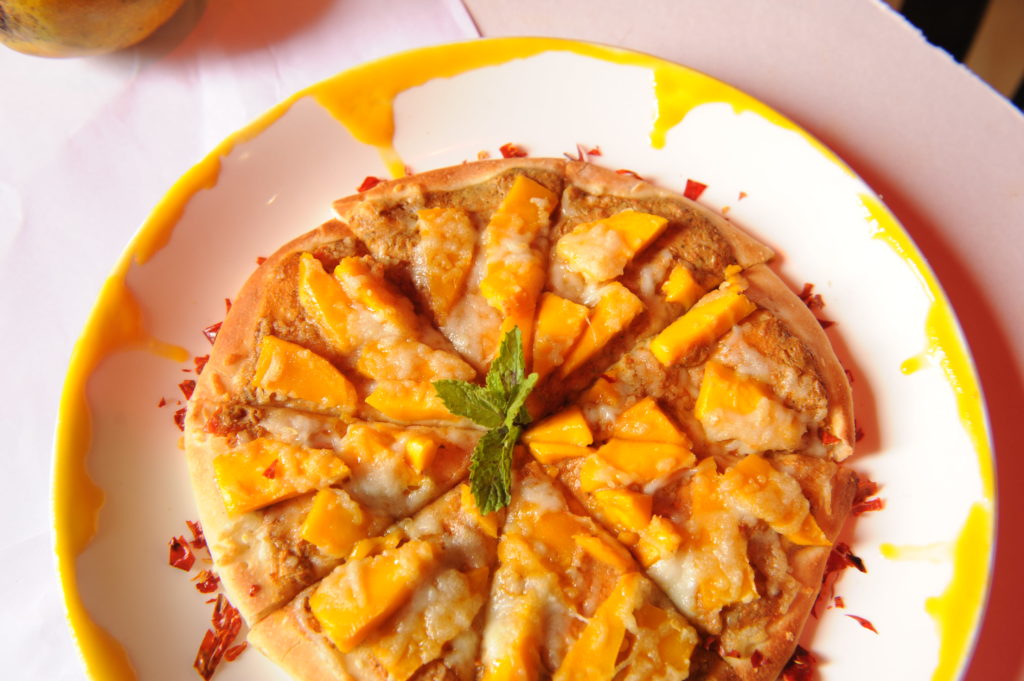 Which is your favourite dish to cook at home?
We are a simple loon ajwain paratha family. We could live on crispy parathas, dahi and leftover cold dal from the previous night's dinner for ages. This is comfort food.