Born in Delhi to a well known artist's family, Prashant Sarkar joined the College of Art, Tilak Marg, New Delhi to pursue his innate interest in art. He started painting and making sculptures at a very tender age along with playing the Tabla at the age of four.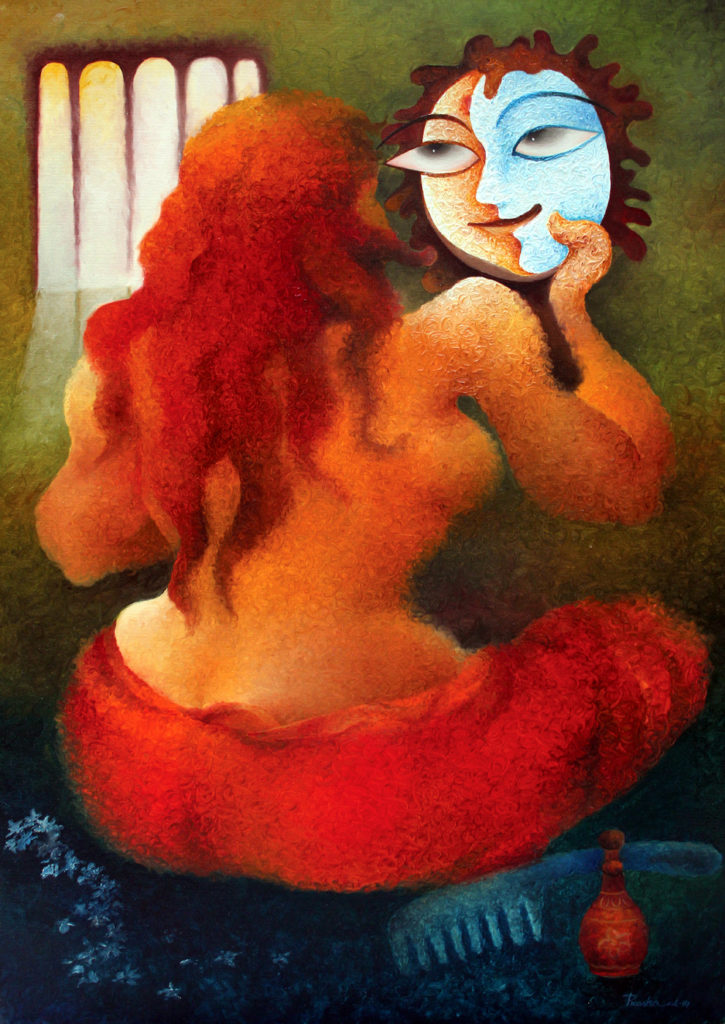 "During my childhood I used to dream of huge, heavy, busty figures. Later, when I went to Art College and started reading art books, I saw the similar images in the paintings of the Master painter Picasso. I got inspired with modernism through the paintings of my maternal uncle Prokash Karmakar and simultaneously inspired by my father and grandfather's fine devotional style of paintings. Hence, I am into abstract as well as realistic, devotional paintings along with sculptures," he says.

What role does the artist have in society?
Artists have a very strong role in our society. Visual arts and performing arts is the first language of mankind on this beautiful earth. It says that one visual has the power of 100 words and at this time too all of us are using visual art in terms of sending online messages through stickers and symbols. Even during emergency in public places we act as per the visual instructions. Hence, Visual and Performing Arts can portray many things and educate the society. Art should have been integrated with all the subjects much earlier but the government has started now. I also believe art should be taken very seriously by everyone as it can do wonders for society.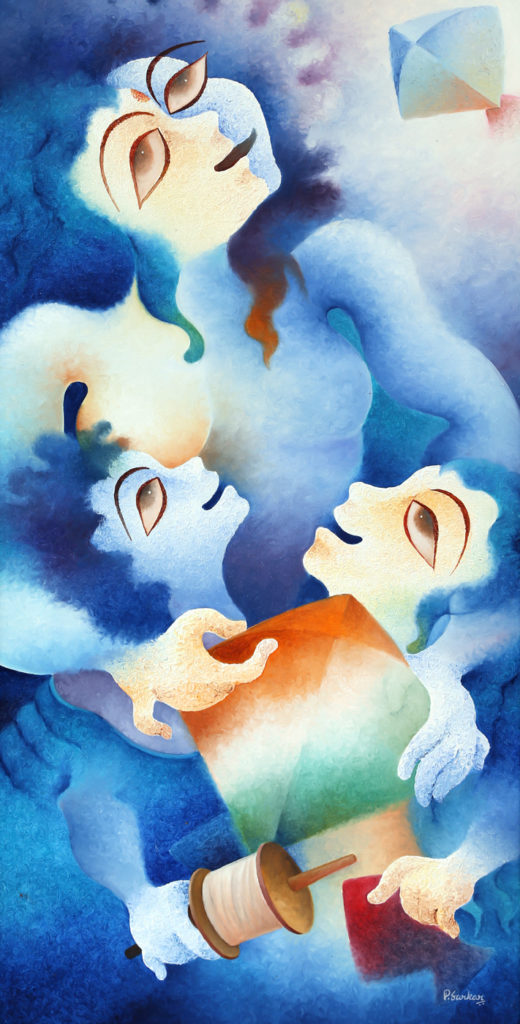 What art do you most identify with?
I do not want to restrict myself with a particular medium or a style as many artists do. I work with many mediums but yes, I do love to paint naturescapes, realistic figurative works, Stylized Figurative Work in Oil, Acrylic medium, Water Colours, Poster Colours, Photo Colours and Ceramic Clay.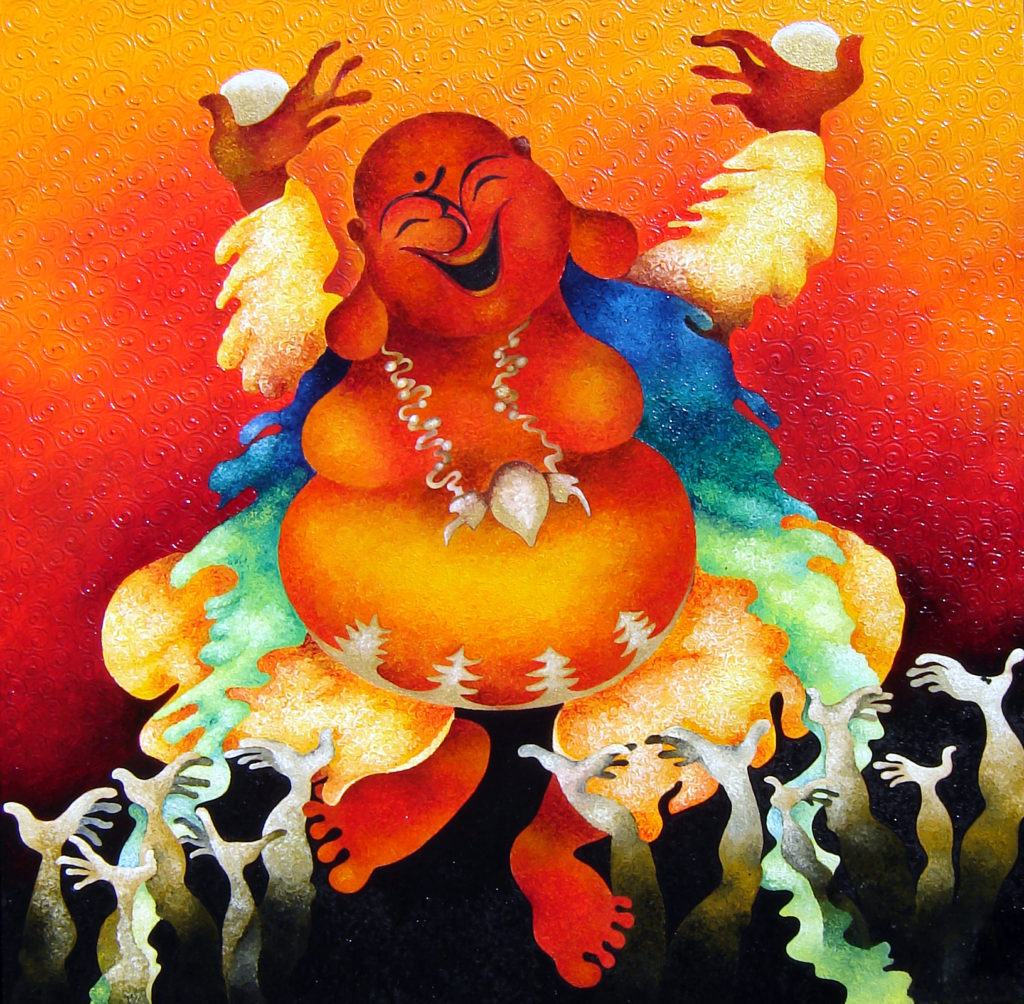 What themes do you pursue?
I work on many themes like social, environmental and political issues.
 What's your favourite art work?
Every child is lovable and close to a mother's heart likewise all my works are very close to my heart.  It is very difficult to point out really…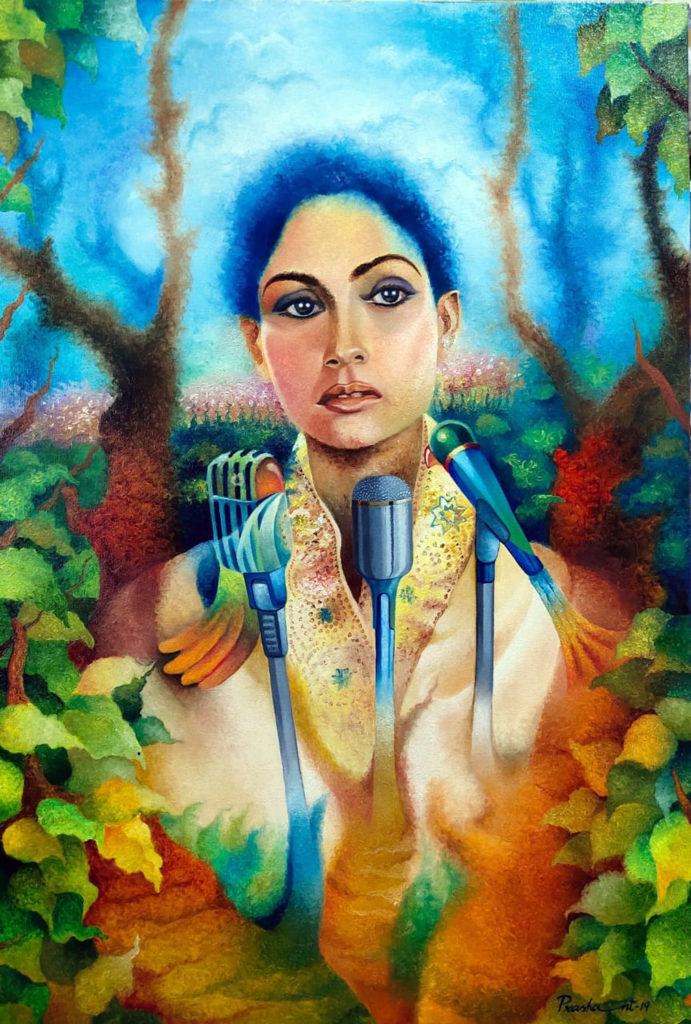 Describe a real-life situation that inspired you?
I was very thrilled when I got selected for a group sculpture making session for the Princess Elizabeth – II's visit in our art college. She saw everyone's work one by one and saw my sculpture as well and commented 'Nice Work' which really inspired me.
What jobs have you done other than being an artist?
Other than being an artist and designer I came up with my own advertising and marketing agency. After a few years I joined a multinational company in the field of a scientific event management where I used to work as an art director and my job profile was to create and design the advertisement and promotional material, event and conference preparation and also to manage and organize the cultural performances for various international and national events. I have also worked as a visiting lecturer in College of Art, Tilak Marg, New Delhi and at Amity University, Noida.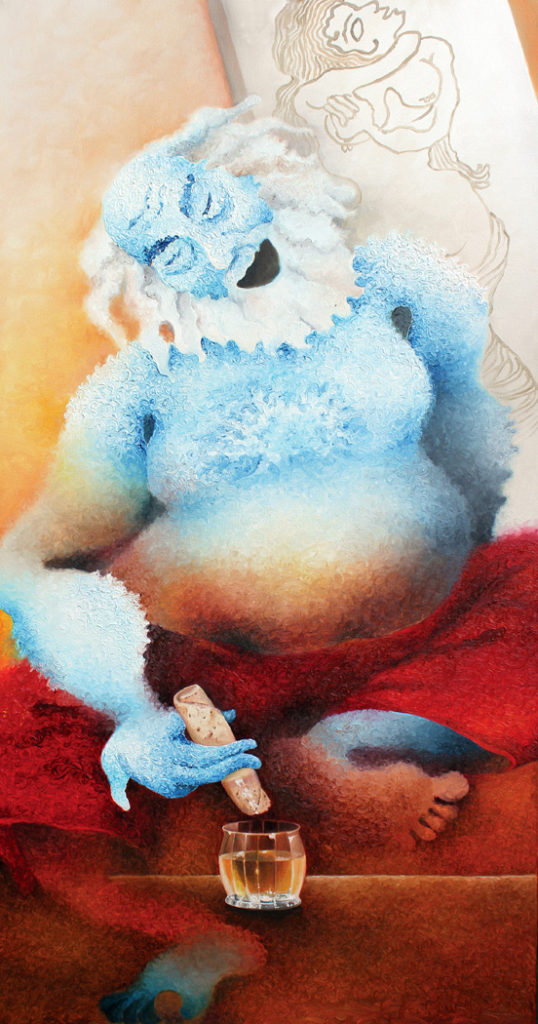 Why art?
I have been working and earning through art since I was in class 8th so I thought of making this my profession too.
What memorable responses have you had to your work?
The Late Padmashri Kesav Malik one of the most genuine, honest art critics of India said that Prashant there is'genuineness' in your art work. Recently, I received an appreciation by a renowned photojournalist Shri Pradeep Chandra who not only liked my work but gave me an opportunity to work with him.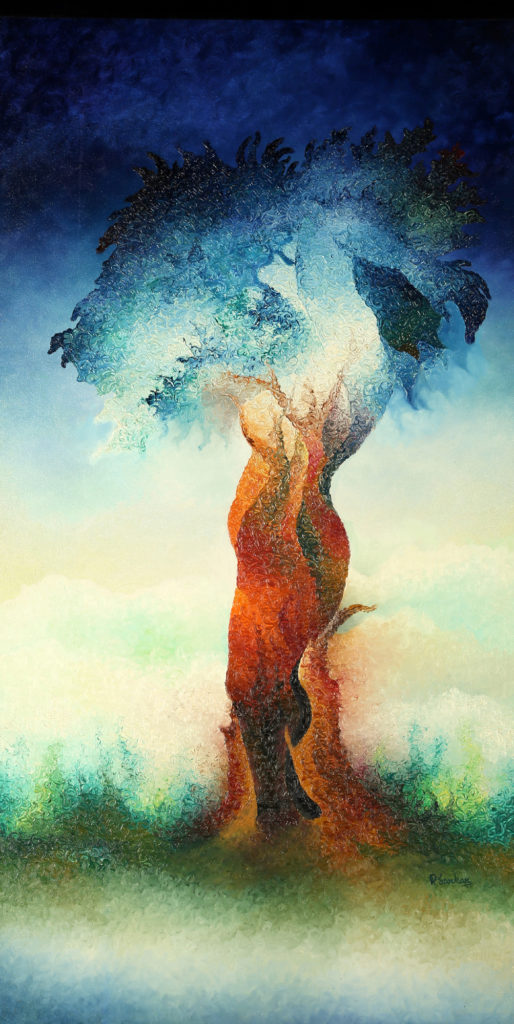 Is the artistic life lonely? What do you do to counteract it?
Not at all. I feel artistic life is full of life, enjoyment with beautiful works of art, art material, surroundings with your fantasy and dreams. There is a scope of constant learning especially when I am with my Fine Art Students (both children as well as adults) Kathak, Odissi and Folk Dance Students and have fun and artistic interactions with them.

What do you dislike about the art world?
There is no unity in our art fraternity. We artists must think of uniting and bringing about professionalism in our art community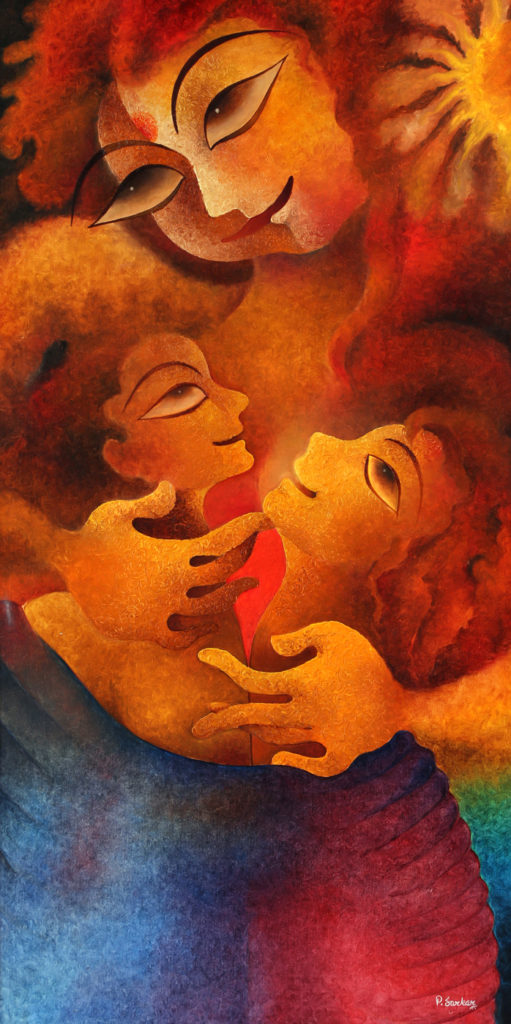 What do you like about your work?
I like the colours and the texture of my work which are bright yet soothing and exude warmth and happiness.
What role does Arts funding have?
Art needs to be funded because art is not an essential commodity. The financial conditions of most artists make it really very difficult for artists to survive. Even then several artists create their work and display them in various means and ways.  If there is some kind of funding facility from the government for artists it would be a very good support for struggling artists but the implementation of funding should be a fair process.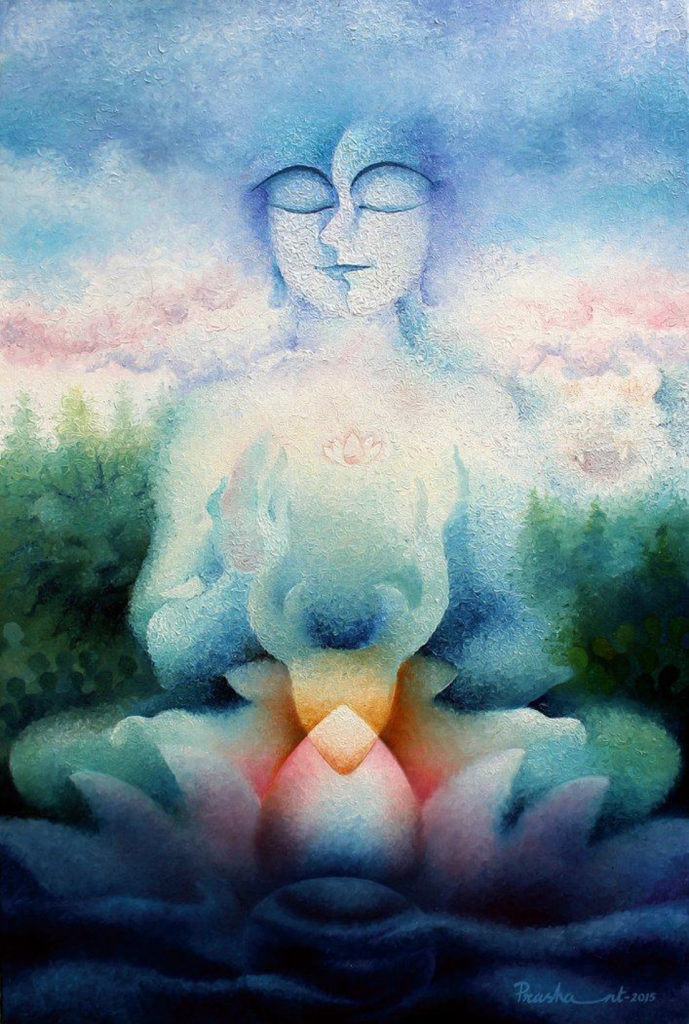 Professionally, what's your goal?
I want to create more and more work of art in various mediums and make a mark in the field of Art.