Renowned wellness expert Ram Chatterjee with his professional experience of over 20 years has made a mark in the global hospitality, health and wellness industry as a successful Wellness Director. He believes that through wellness practices our world can be a better place to live in harmony. Many internal conflicts, stress, anxiety can be eliminated/reduced by developing consciousness through regular practice. Ram's motto is- wellness is a way of life that makes everyone a balanced person and shows the right direction to live life. Beginning his early years as a gymnast and karate practitioner, Chatterjee utilized each opportunity to ascend towards success. The highly passionate and ambitious individual that he had choose to become, only helped him in his zealous endeavours.
In the later part of his career, he worked with many domestic and international hotel brands, such as Taj, ITC, Accor Hotels, Fairmont, Hyatt and Intercontinental- Kimpton. An expert in several fields of physical and therapeutic wellness practices, Ram Chatterjee has organized several health awareness programs for government agencies and the local community in India and abroad. Being the torchbearer of Indian wellness practices like yoga and healthy living, he has spread the awareness of living in harmony with nature and community through leisure engaging events like hiking, nature walk and healthy food events.
His stint in the country of Grand Cayman Islands and Azerbaijan has brought him many accolades for his contribution towards community health awareness for Indian and local communities. All of the events organized by him were highly appreciated and widely participated by the local community. The Indian Embassy of Azerbaijan has also facilitated his contribution.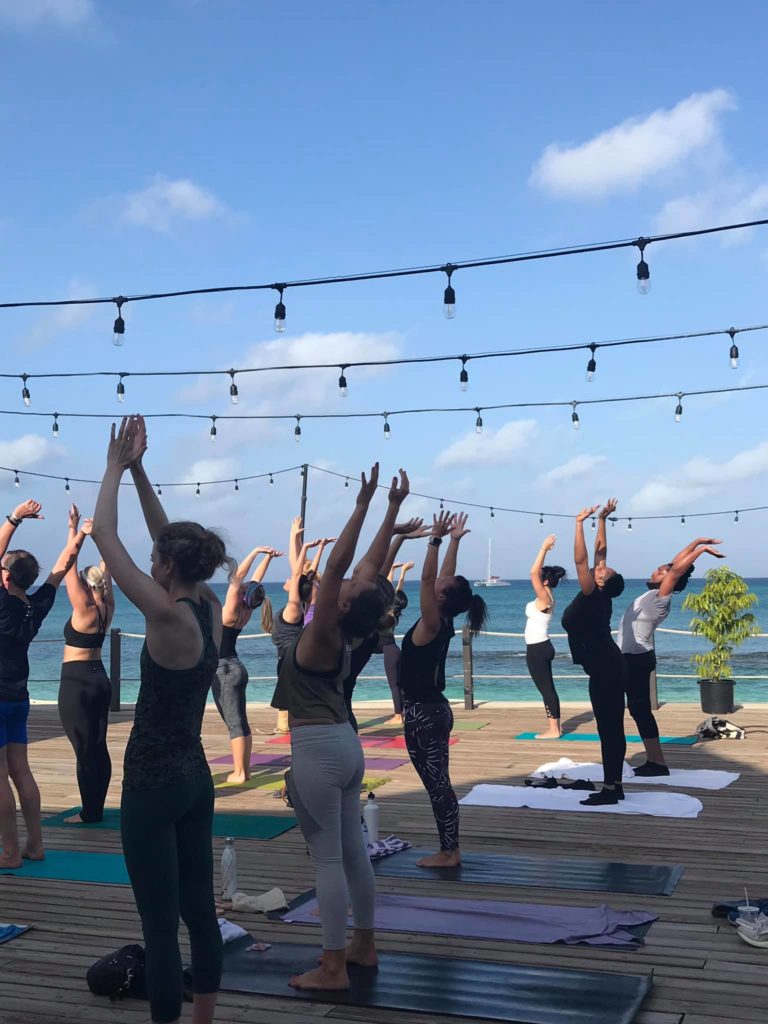 His previous assignment with Intercontinental-Kimpton was extremely successful and he had been recognized as Global Wellness Day Ambassador for the Caribbean Islands where he introduced wellness and lifestyle practices in Grand Cayman Island of the Caribbean Islands. Several organizations have recognized his contribution towards health and wellness with felicitations and awards like Best Spa Manager of the year, Fitness Professional of the year, etc.
Ram has worked extensively in the hospitality industry and he is fuelling his passion for wellness by creating his own wellness brand Vrksha, where he is offering workplace wellness, complete wellness projects, wellness retreat and business development/operation management.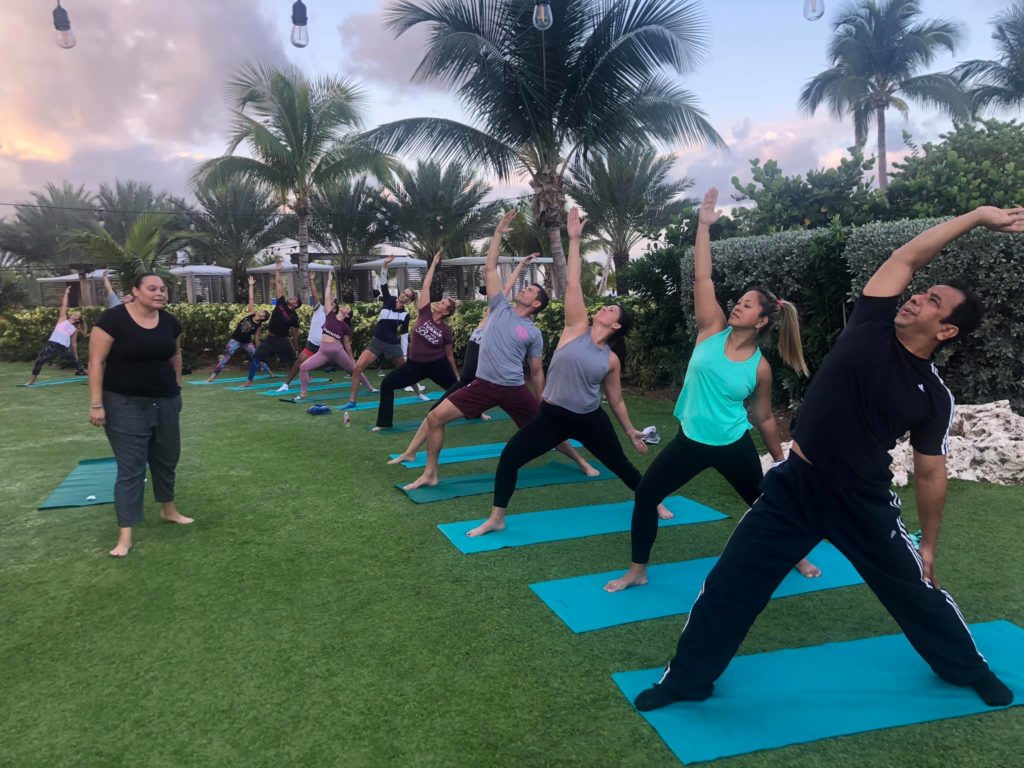 What exactly is the definition of the term wellness?
Well-being is achieving a state of health, happiness and harmony (within and the world outside) so that an individual can live the 'best version of himself or herself.
What should be the focus of a wellness coach?
A wellness coach is that person who can bring the best version of you and guide you to achieve the ultimate physical, mental, spiritual and social awareness. He/she will make the road map of your life based on the assessment done and guide you through. A wellness coach will offer you tools and techniques to keep you fit, help to clarify your thoughts and align your energies with the community you co-exist in.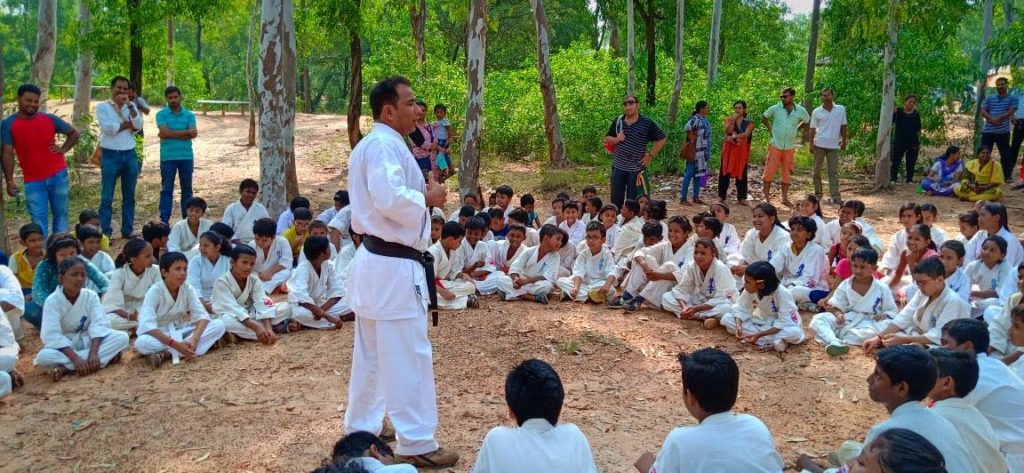 What is your coaching philosophy when it comes to patients who resist the lifestyle changes you make to their routine?
My coaching philosophy is to make people aware that your health is the ultimate wealth. Because when you are physically and mentally fit, you will be more productive, cheerful and people around you will be much happier.
I use the following methods for those who resist lifestyle changes.
Direct communication- Explain the benefits of healthy living and an unhealthy lifestyle
Motivation- I never give up until they give up their resistance and accept positive changes
Reflection- Take them for hiking or outing, so they understand their physical limitation and potential and what they are missing in their life.
Share and Care- I share positive doses from time to time in the form of motivational videos, music, some inspiring articles or stories.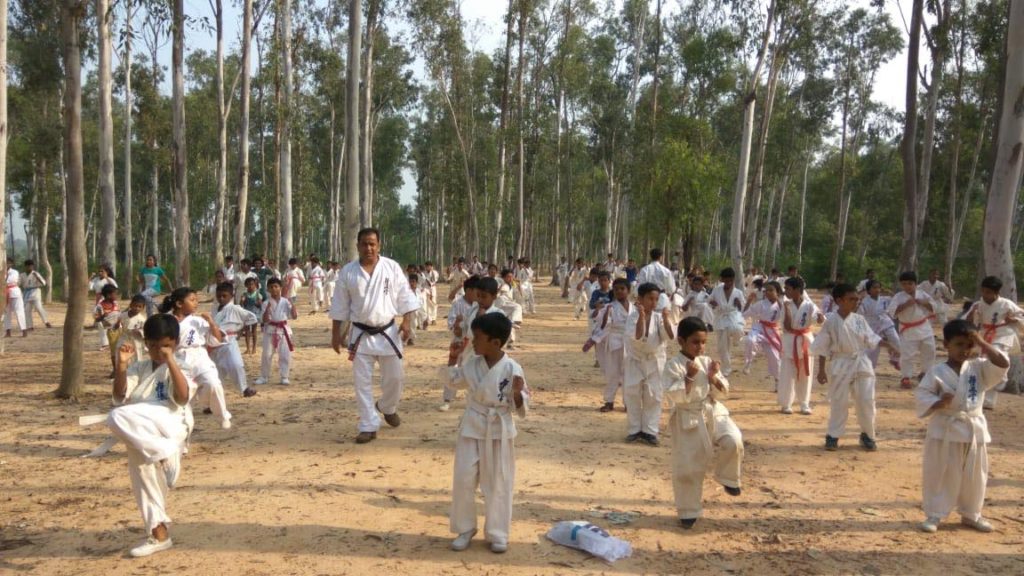 How will you explain the importance of wellness coaching to a guest/client?
I believe everyone wants to be happy and healthy but many of them are not aware of how to go about it. Simply giving them a list can bring a major change in their life. I generally don't rush to make them change but patiently making my strategies.
I request them to do small tasks, such as-
Drink a glass of water in the morning
Add at least one seasonal fruit to breakfast
Use a staircase instead of the elevator
Park your car in the distance and walk a little
Get up 30 minutes before normal time
Enjoy the weekend with your family in the park by playing with your children, spouse and have breakfast outside
Switch off all electronic devices at least an hour before sleep and encourage a meaningful conversation with your loved ones.
 to listen to music and read books
What approach or strategy do you use to gather new information and stay updated?
Nowadays, it's very easy to stay updated as I follow many spiritual leaders, a reputed wellness company, journals, articles on LinkedIn, YouTube, podcasts, seminars etc. I upgrade myself daily and take up at least 2 wellness-related studies/practices every year.
As a wellness coach, what do you think are your best assets?
My best asset is- I am very passionate about wellness and doing what I believe creates a long-lasting impression. I never get tired of motivating people about wellness. I believe that through wellness practices our world can be a better place to live in harmony and many internal conflicts can be reduced.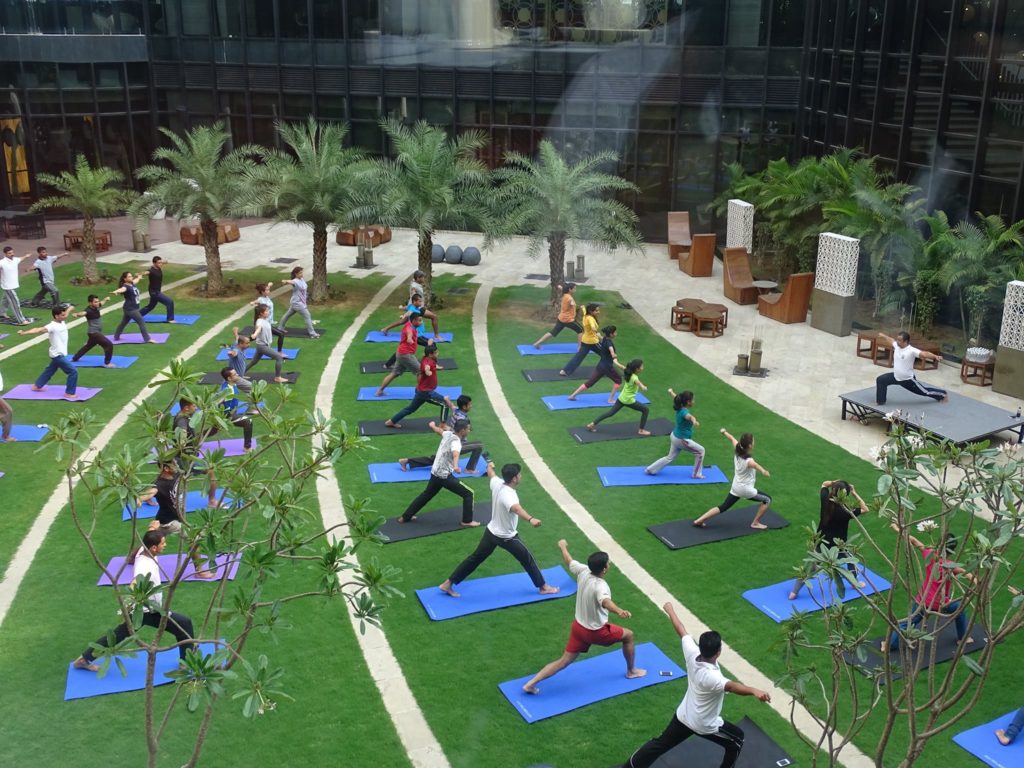 What does a wellness coach exactly do?
A wellness coach does many things, such as communicating on various level, planning, collecting information, designing programs, organizing wellness events, provide support, execution etc.
How did you get started in this field?
I started my journey as a gymnast and karate practitioner. I am a full contact Karate black belt and have trained armed forces and reputed schools and university students. Later I joined a professional health club in Kolkata in 1995 as a fitness trainer, worked with VLCC as a therapist and started my hotel career in 2003 with ITC hotel and learned all aspects of well-being from various organizations. I joined Taj hotels in Mumbai in 2004 and worked for 2.6 years before moving to Hyatt. I enjoyed working with Hyatt and worked almost 8 years there and moved to Accor. I spent almost 6 years with Accor including an international assignment and one year with IHG-Kimpton in Grand Cayman Islands.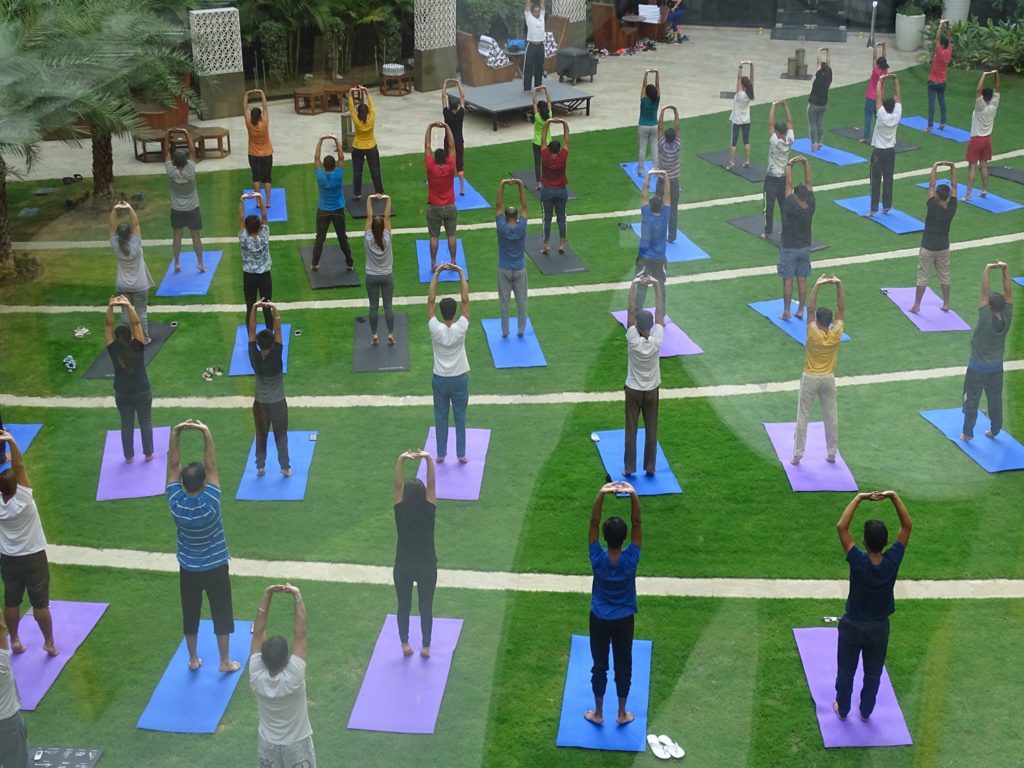 What is one of the things you like most about this field?
Work-life balance and optimum health and happiness.
What kind of education/training do you have?
I believe in constantly educating myself to stay updated and enriched.
Certified Yoga and Wellness Teacher from Morarji Desai National Institute of Yoga (Indian Government recognized institute Ayush Mantralay)
Kriya Yoga meditation program (L-1, L-2, L3, L4) from Paramahansa Yogananda
Diploma in Naturopathy, Yoga & Natural living from Yoga Vidya Niketan, Mumbai.
Post-graduation CIDESCO in Beauty & Body Therapy— International certification (Switzerland – Zurich)
CIBTAC Diploma in Body Therapy— International certification (UK)
Spa management from Raison-d-Etre (From an International Spa Academy-Sweden)
Trained in personal fitness program from the American College of Sports Medicine (ACSM)
The essence of Art and Science of Raja Yoga from Paramahansa Yogananda
Awarded with Black belt certificate from Japan Mass-Oyama International Kyokushin Karate-do.
Happiness program from Art of Living
Diploma in Yoga from World Yoga Society-Kolkata
Pursuing Diploma in Nutrition & Health Education from Indira Gandhi National Open University
Bachelor of Arts from Calcutta University.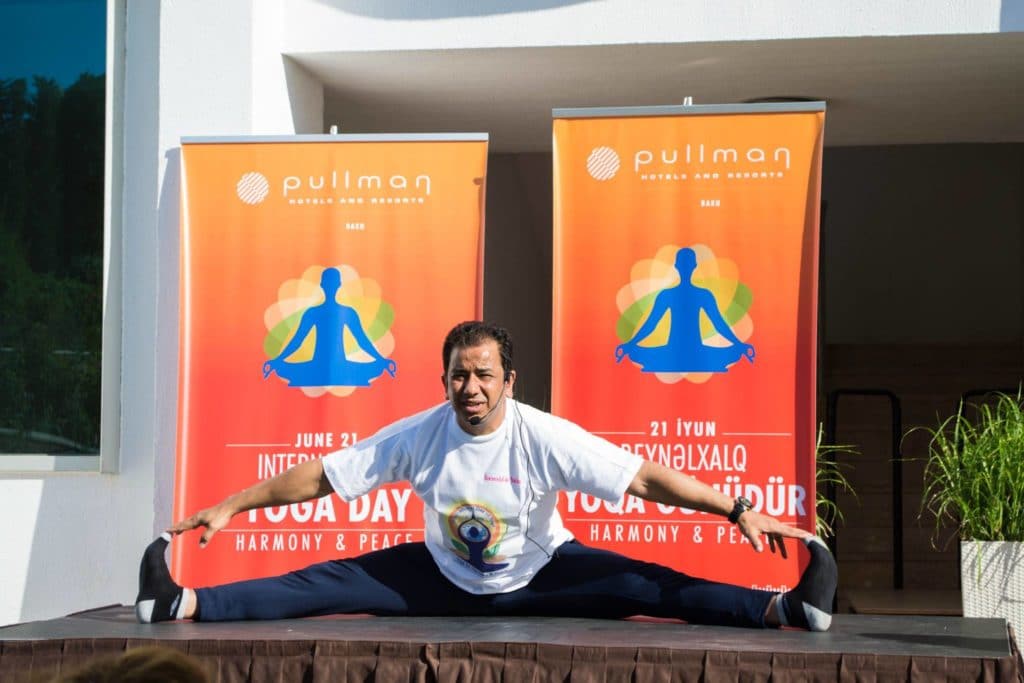 What is one of the biggest challenges of the job?
The wellness industry has a bright future but there are challenges also.
It's not properly regulated by the government
Senior leaders from the hospitality sectors don't focus much in this area
The major workforce who joined this industry is not by choice but by chance
How would a guest benefit by visiting Vrksha wellness for a break? 
Vrksha Wellness is my dream venture that I have started last year after my last assignment at Grand Cayman Islands. This is all about new wellness projects, corporate workplace wellness, managing operation, business development, training and wellness retreat. Currently my wellness concept is getting materialized in a location near Jaipur where meticulously crafted services will offer rejuvenating breaks for pandemic-affected guests.