Vivek Sharma is the General Manager – Renaissance Ahmedabad. An accomplished result-oriented hospitality leader with close to 15 years of experience as a General Manager, Vivek Sharma brings knowledge and experience with him in the hospitality Industry. After working with renowned brands like Hilton Worldwide, Hyatt Hotels and ITC, Sharma is currently associated with Marriott International. Sharma enjoys building a high performing team that focuses on the priorities of multiple stake holders. He is passionate about driving culture change that leads to positive business impact and enhanced market share. One could rather describe him as a global traveler at heart with a penchant for luxury and fine living which aids him in providing a world class experience to all his discerning guests.
Vivek keeps abreast with industry trends and adapts to market requirements. Currently he is leading a team of enthusiastic 'navigators' at Renaissance Ahmedabad who help guests make the most of each trip. Vivek and his vibrant team help travelers to uncover the unexpected and experience the unseen in Ahmedabad- The first UNESCO World Heritage city of India
What makes Renaissance Ahmedabad stand out from other properties you've worked in?
As a hotelier, having worked with some very prestigious brands, Marriott International has always been aspirational and intriguing to me. Renaissance Ahmedabad embodies the core values of Marriott International. Renaissance interiors replicate and inspire Ahmedabad's rich architecture from the lobby to rooms. Our guests experience something new and unexpected every time they stay with us – whether for business or leisure. We are located near GIFT City and iconic local landmarks, such as Gujarat High Court and Heritage Walk for our guests to explore. We host intimate functions to grand weddings and corporate events. A signature specialty is our unique evening called R.E.N meeting rituals which are specially crafted as per the city's culture and encourage travelers to mix with the locals.
Who is your typical customer? 
We take great pride in welcoming our guests and creating an everlasting bond with them during the duration of their visit, from booking a room, arranging a meeting, planning a wedding or dining with us. Our guests are both business and leisure travelers who demand authenticity and are looking for something unexpected and intriguing at all times. As the hotel is located at a strategic point, we often host guests who are travelling from one city to another and wish to take a break.
If you could plan a one-day itinerary for guests looking to explore Ahmedabad, where would you send them?
We have 'Navigators' who help in exploring Ahmedabad so the guests get to visit all major land marks and take in the essence of the heritage city of Ahmedabad. I personally recommend taking the Ahmedabad Heritage Walk in the morning from Kalupur Swaminarayan temple to Jama Masjid. After the walk, a pit stop back at the hotel to rejuvenate and have Gujarati farsan. Then get back on exploring the collection of world famous museums and Sidi Saiyyed mosque which is beautifully arched with jali works on windows. For long staying guests a must visit is an overnight stay at the Statue of Unity – World's tallest Statue which is a perfect get away from the routine for travelers.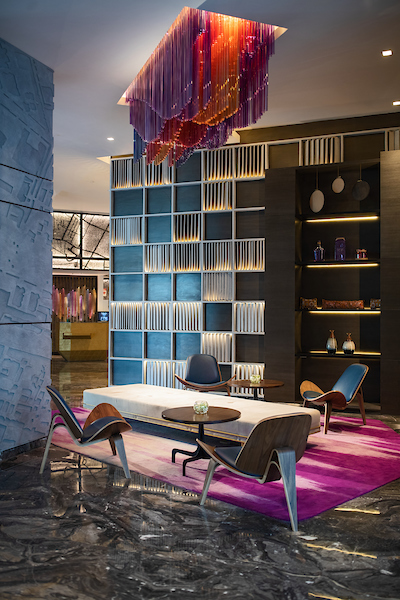 Building the right team is crucial for a property's success. What are the key skills you look for when hiring new employees?
In an environment where new skills emerge as fast as others fade, success becomes less about what you already know.  It's more about adapting your skills by growing and expanding your knowledge base, so you can use new information and skills to respond to whatever is happening. So personally, I'd love to have young enthusiasts with their tech savvy skills and out of the box ideas in my team. Compassion and multitasking is also something that I always look for in a candidate.
What is the USP of your hotel? 
Renaissance Ahmedabad brings together rich heritage and local culture through it's interiors and modern innovations. Built on three brand pillars – R.E.N Evenings, Theatrical Designs and Neighborhood connection, the hotel also offers the highest inventory of 62 twin rooms, largest celebration lawn in the city and the only hotel with a luxurious Infinity Pool. An authentic Japanese Restaurant – Kuro also adds to the hotel's USP.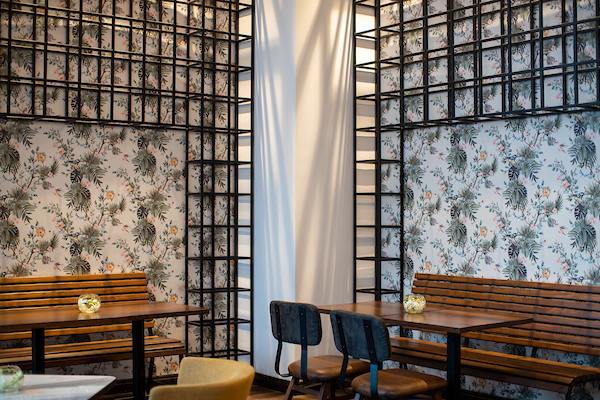 What is the one dish that guests have to try when at your hotel?
It would be difficult to name just one dish so I would like to mention the top three. A must try at Renaissance Ahmedabad is the Grilled Vadapau Sandwhich from our Café & Pastry Outlet – Mill & Co. I would also recommend Sashimi Bowl from our Japanese outlet – Kuro and a local delight from Gujarat – Chef's Daal Dhokali at R Kitchen.
2020 was a challenging year for the hospitality industry. In your opinion, how will travel trends change in the second half of 2021?
The pandemic has impacted our lives, travelers are more cautious and skeptical about travelling but they do want to travel. With vaccinations in progress and our efforts to make the hotel safe and hygienic, I see a rise in number of weddings in the hotel and small corporate group events slowly and gradually. With much enhanced safety protocols and sanitization, travel will bounce back, stronger than ever during the later part of the year.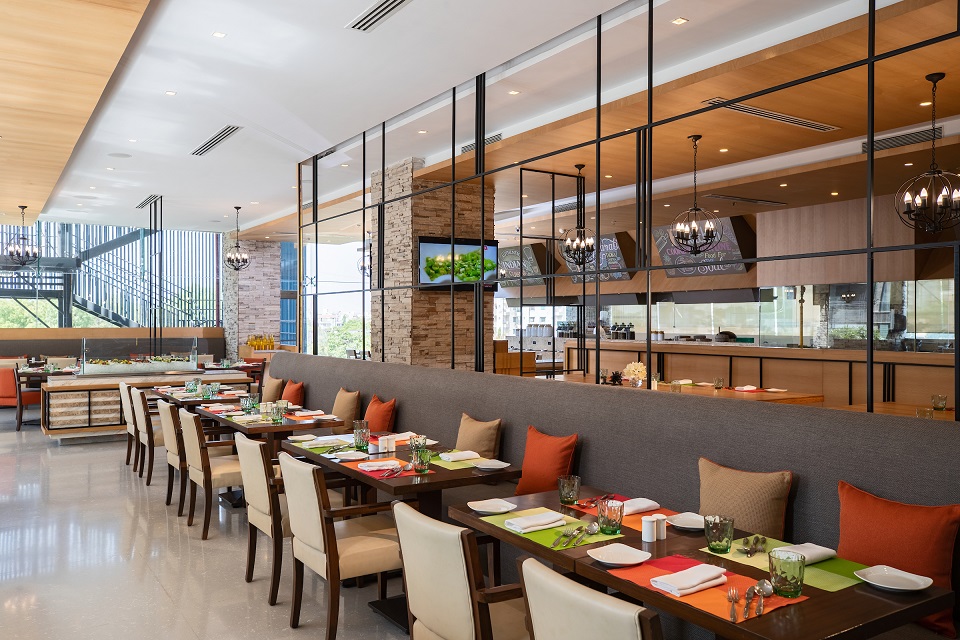 Was a career in hospitality something you always dreamt of?  What is your advice to aspiring hoteliers?
I always had a keen interest in hospitality since my childhood, as a child our dining experiences with family were something I used to look forward to. A hotelier's lifestyle and grooming were fascinating to me. So yes, I always aspired to be a hotelier. My advice to young hoteliers would be to find their passion and nurture it! Always stay focused about your goals. The industry does become demanding at times but the ever dynamic, rewarding and growing part of it makes it worth your efforts and dedication. It requires a lot of patience, perseverance and hard work.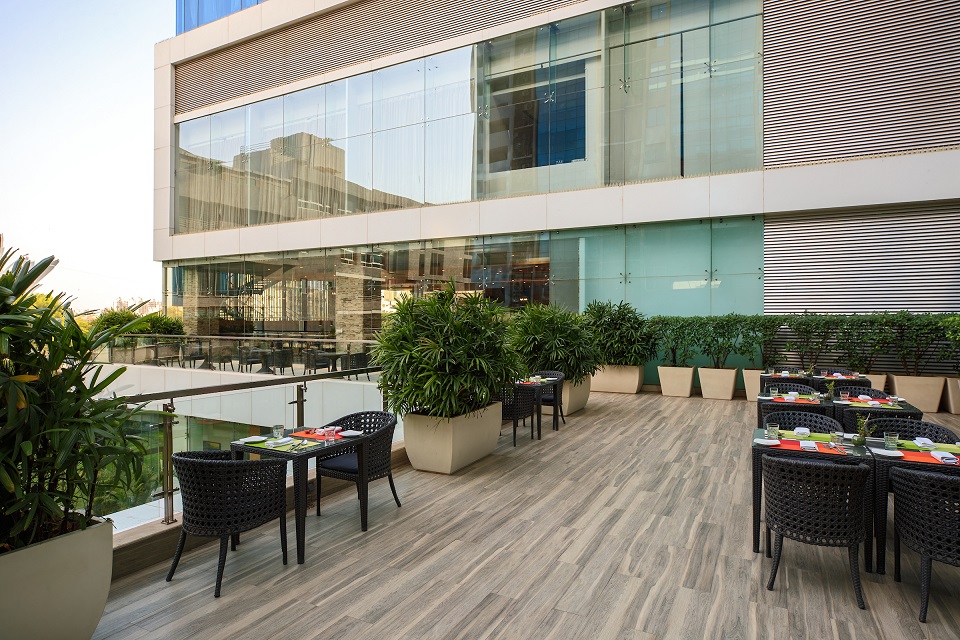 Which Indian cities are your favourites for: 1) food 2) history 3) fashion?  
I love Amritsari food. Fondness to Amritsar comes from my time there. I could probably name all the places with their specialty dishes in every lane and corner of the city. For history I would say Ahmedabad has a lot to explore and offer and for fashion, I love the eclectic style of Delhi.
 You have worked in several cities, which is your favourite Indian city for work and play? 
All cities that I have worked and stayed provided immense amount of experience and education and made me who I am today. If I had to choose, I would probably say Bangalore for it's cosmopolitan vibes, night life and food and beverage trends. It also has a pleasant weather along with several opportunities for young minds. The food and soft-spoken people there made my stay all the more enjoyable.