Vikas Ray is a Hotel Management graduate from IHM, Chandigarh. He joined Radisson Hotel Group in October 2004 and grew steadily before being at the helm of affairs as a General Manager for Radisson Hotel Gurugram in June 2012. Since 1st November 2013 till date, he is associated with Radisson Blu Guwahati as General Manager spearheading a journey of growth that has led to the hotel featuring as finalist nominee during the Asia Pacific Business Conference for New Hotel of the Year Award and Best Hotel of the Year award for year 2014 and 2015 respectively. Currently he is heading East India for Radisson Hotel Group as Cluster General Manager.
He was also part of the pre-opening team as a task force member at Radisson Plaza Hotel Tianjin, China and was assigned to set-up revenue and reservation process and ensure brand compliance, apart from his extensive experience in opening hotels since his joining at Radisson Hotel Group.
What makes Radisson Blu Guwahati stand out from other properties you've worked in?
The wide scope of innovation and creativity that this award winning hotel provides makes it one of the most prominent hospitality products in the entire north East India. Since it's inception back in 2014, there is no looking back for us and our passionate team that strives for excellence. Located amidst greenery and being surrounded by a Bird Sanctuary, it's a one-of-a-kind stay experience offering the gravitational escapade of being secluded in the depth of nature.
Who is your typical customer? 
I am proud to say that we enjoy loyalty from all possible business segments; each guest looks for a different yet personalized experience. Be it business travelers, socials from around the city for the weekend, sports enthusiasts for events, diplomatic clientele, bureaucrats the hotel is loved by all. It's proximity from the airport and connectivity to the city is definitely an added advantage coupled with warmth and genuine care.
If you could plan a one-day itinerary for guests looking to explore Guwahati, where would you send them?
Guwahati as a destination has a lot of emphasis on religious significance and thus, the prominence of Kamakhya Temple remains at the top of the list to visit. A scenic one hour's drive to Pobitora Wildlife Sanctuary is a memorable experience which is home to a large population of the one horned Rhino and it draws thousands of photographers and wild life enthusiasts every year. The Sankardeva Kalakshetra Museum and Assam State Museum attracts a number of visitors, who are interested in the ethnic art, cultural diversity and rich history of Assam. The scenic view of hills engulfing the city alongside the majestic Brahmaputra riverfront is another attraction for the tourists visiting the 'Gateway to the Northeast'.
OR
The day starts by seeking blessings from the famous Kamakhya Temple, followed by a scrumptious breakfast at the hotel. A short drive down to the Assam State Museum if you appreciate the rich history of Assam and it's civilizations or if you are a shopaholic you can explore the traditional Silk Mekhela Sador at the shops of Pan Bazar followed by a ferry ride to the beautiful riverine Island Umananda and lastly enjoying the sunset view of Deepor Beel.
Building the right team is crucial for a property's success. What are the key skills you look for when hiring new employees?
When selecting the right team member, it is very important to gauge the right attitude and temperament, interpersonal skills along with an ability for constant innovation. We look for brand custodians having a server's heart, who have a desire to excel and treat everyone with respect. It's a wonderful feeling when people take up accountability by being a fantastic team player and portray our legendary 'Yes I Can!' service culture.
What is the USP of your hotel?
Radisson Blu Guwahati imparts a nostalgic feeling by being an urban resort creating a peaceful space which avoids the unnecessary clutter of city life. The unique location by the wetland being close to the hills and mountains is an oasis in the true sense. We create memorable moments where guests feel at ease, experience the locale and enjoy brilliant basics along with innovative culinary offerings.
What is the one dish that guests have to try when at your hotel?
Masor Tenga, a light minded Assamese delicacy. The name of the dish literally means – Masor – 'Fish', Tenga – 'tangy'; so the name itself explains the dish. It's a die-hard recipe from Assamese cuisine. The immense popularity of the dish among the locals and others all across borders willing to taste regional delicacies makes it a signature dish in our menu. The light refreshing dish uses sweet water fish from local water bodies to maintain it's authenticity along with sour agents like tomato (Bilahi), Star fruit (Kordoi Tenga), Elephant apple (O'Tenga).This dish is best enjoyed with steamed Joha rice and green chilli and salt on the side.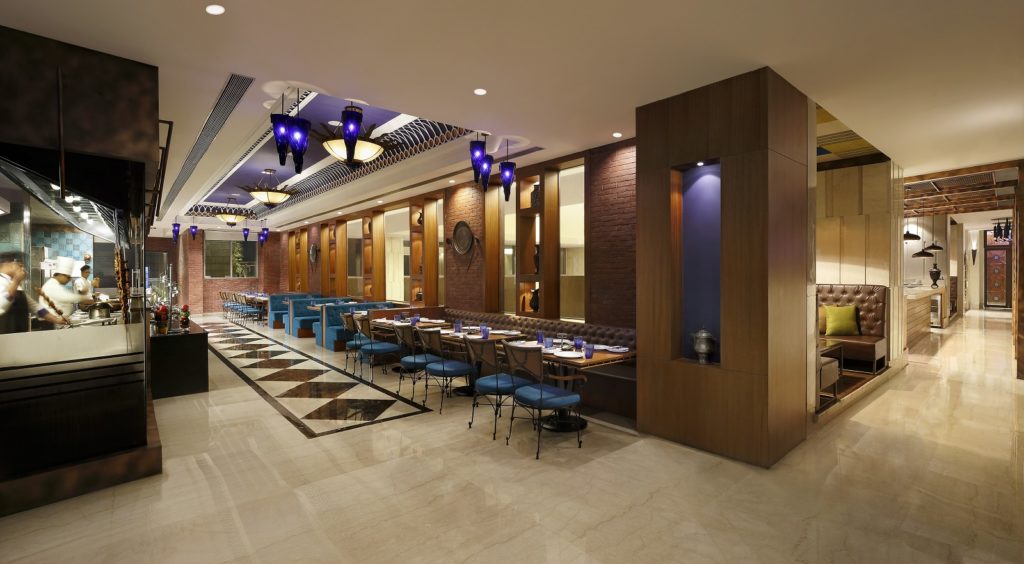 2020 was a challenging year for the hospitality industry. In your opinion, how will travel trends change in the 2nd half of 2021?
These trying times brought us even closer giving us an opportunity to reinvent ourselves according to the needs of our guests by offering curated solutions prioritizing safety as the new luxury. Although the new normal is here to stay for some time, staycations and leisure travels remain as the focus along with domestic travels which is already gaining momentum with the gradual ease of lock down restrictions. With Radisson Hotels Safety Protocol by SGS in place, we would like to assure our guests utmost safety and hygiene, care and well-being. In the long term, we see light at the end of the tunnel and the hospitality industry will profit with slight changes in the business pattern.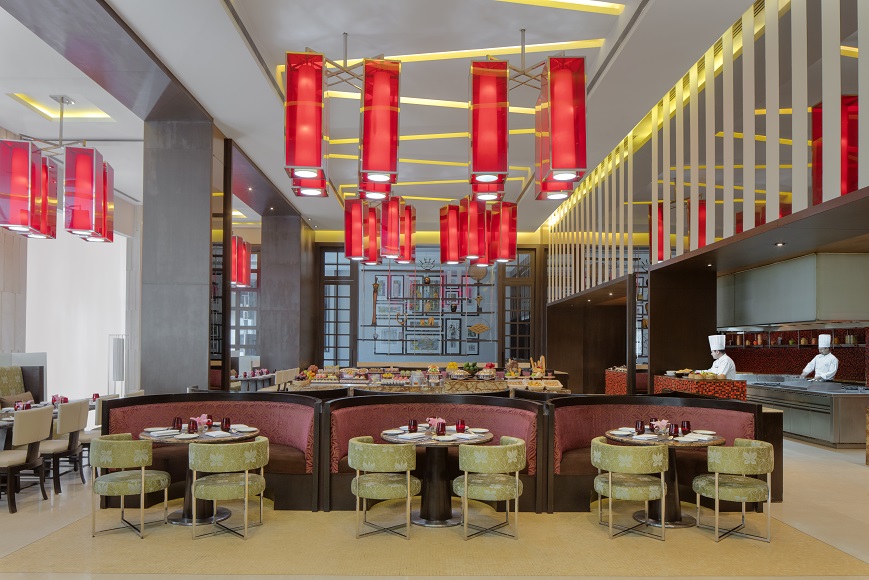 Was a career in hospitality something you always dreamt of?  What is your advice to aspiring hoteliers?
The glamour of hospitality industry always charmed and fascinated me from my younger days. I enjoy the dynamic work culture where every day brings a new experience. My advice to budding hoteliers is to work hard passionately. Undoubtedly, this is a tough industry to work, but equally very rewarding.
Which Indian cities are your favourites for: 1) food 2) history 3) fashion?
That's a tough question but personally I love the food in Delhi and it's magnificent history. After spending so much time in North East India I realized that the region has immense potential to showcase fashion and lifestyle, my favourite destination for fashion happens to be Shillong.
You have worked in several cities, which is your favourite Indian city for work and play?
I have spent more than nine years in Gurugram and the city has my heart. Be it the infrastructure, the amazing people, the lifestyle, immense opportunities, Gurugram has it all.
When are you happiest? 
I enjoy my job and love working with my team. But honestly, nothing beats being at home spending quality time with my wife and children and that's the happiest part.