Nitin Ramtri is a celebrated global hotelier who has won multiple industry awards including Hilton's globally recognized General Manager Success award. After completing his hotel management course, Nitin started his career with Park Hotels before moving to Scotland to work for Hilton. Today, Nitin is the hotel manager for the iconic London Hilton on Park Lane; Hilton's flagship hotel in the heart of Mayfair on Park Lane. Additionally, Nitin holds a bachelor in Economics and Psychology; an MBA in Finance from Edinburgh University and has completed the General Managers Program from Cornell University.  Nitin is a versatile hotelier who has worked in senior leadership roles across various Hilton brands including Hilton and Waldorf Astoria. Nitin is also a fitness and sports fanatic and is a firm believer that a healthy mind equals a healthy life. He encourages his team to enjoy a work-life balance and always finds time to be with his family, go to the gym as well as play tennis and golf. He is passionate about hotels and is committed to mentoring aspiring hoteliers whilst helping to strengthen the industry.
What makes London Hilton on Park Lane standout from other properties you've worked in?
London Hilton on Park Lane has been an icon of British hospitality since 1963. It was the first Hilton hotel in the UK and has since set a precedent for London's rising skyline as the first building in London to be built taller than St. Paul's Cathedral. It is unmissable and stands 101 metres tall overlooking Hyde Park. When you see the view from the 28th floor there is a sense that you are somewhere special. The feeling of being on top of the world in a beautiful and vibrant city like London is something that can only be felt at this hotel. It reminds me of my childhood and the excitement of owning Mayfair and Park Lane on the Monopoly board.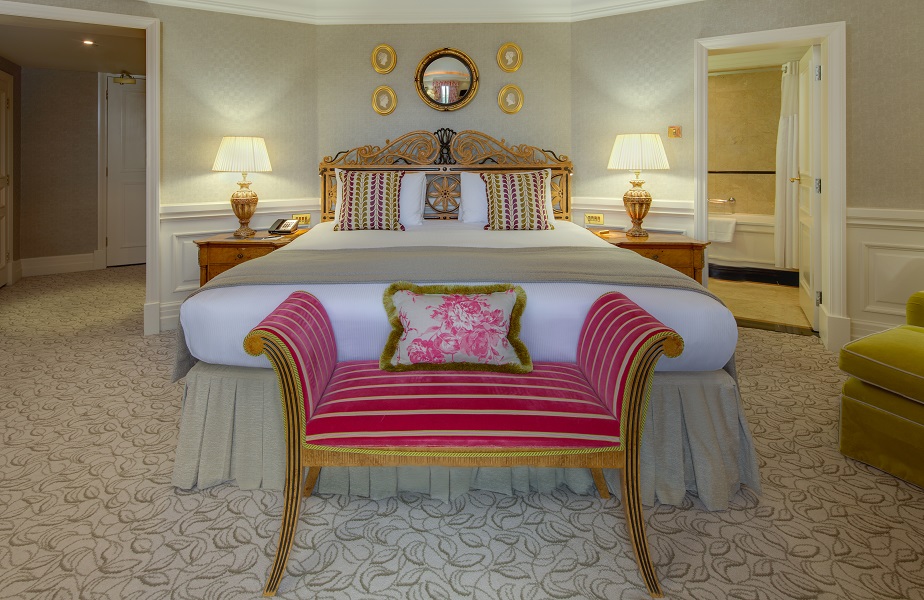 Who is your typical customer? 
There is no one typical customer. Our leisure guests are professionals aged between 26 and 60. They fall in the medium to high-level income band and enjoy living the luxury lifestyle and thus are attracted to the premium location that Park Lane provides. The hotel also attracts business and long-stay guests. Our long-stay guests are mainly from the UAE and stay during the summer months.
If you could plan a one-day itinerary for guests looking to explore London, where would you send them?
Suggest they explore some of the key landmarks if it's their first visit to London. Start the morning right with breakfast at the Wolseley followed by a stroll through St. James's Park. Pass by Westminster Abbey and the Houses of Parliament before stopping to see Buckingham Palace. Jump on a bike from there and head to the Embankment to enjoy the London Eye before visiting Borough market for lunch. Afterwards, walk across Tower Bridge and enjoy the many museums near Trafalgar Square before heading to Soho for shopping, cocktails and dinner.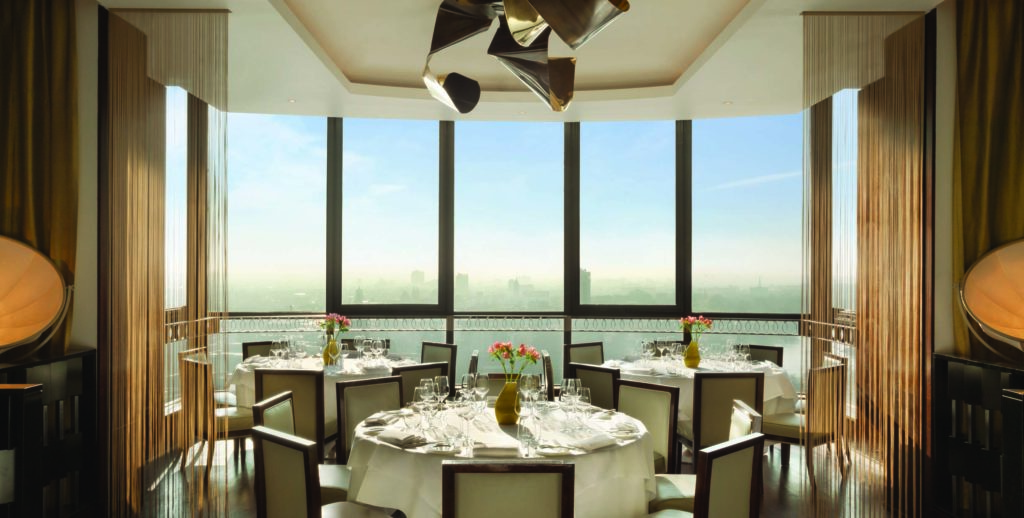 Building the right team is crucial for a property's success. What are the key skills you look for when hiring new employees?
Hospitality is all about people. The team is our most treasured part and since we are based in one of the world's most dynamic cities – it is essential that we work with the best in the business. I look for emotionally intelligent people with a positive attitude, cultural awareness who possess a genuine interest in creating memorable moments for our guests and colleagues. Here at Hilton we call it the 'Heart of Hospitality'.
What is the USP of your hotel? 
Being just off the southern stretch of Park Lane with Hyde Park across the road and with Piccadilly just minutes away – the location is superb. The hotel also offers award-winning dining, a sky bar on the 28th floor with panoramic views, plus speciality afternoon tea and in the basement, Trader Vic's – London's first Polynesian themed restaurant and bar. Furthermore, all guest rooms have city views and our Grand Ballroom accommodates up to 1,250 – one of the largest in London.
What is the one dish that guests have to try when at your hotel?
I have a sweet tooth so I always enjoy dessert. The one dish that our guests should try is the Apple Tarte Tatin with crème Normande at Galvin at Windows; the hotel's fine dining restaurant on the 28th floor. The Michelin Starred Chefs – the Galvin brothers, Chris and Jeff – continue to champion this traditional French dessert, passionately perfecting the recipe and serving the most stunningly Tarte Tatin.
2020 was a challenging year for the hospitality industry. In your opinion, how will travel trends change in the 2nd half of 2021?
Travelers will embark on more trips in 2021. After months in relative isolation, the pent-up demand for travel is high. With the advent of the vaccine and other treatments people can't wait to explore the world and spend quality time with loved ones. 44% of adults say they will take more abroad trips in 2021. Data suggests that millennials will splurge the most – and travelers overall will reduce spending to afford travel. Here's what they would give up: 43% said dining out or getting takeout; 38% alcohol; and 25% subscription services. Compared to Baby Boomers, twice as many Gen Z's have a beach bucket list trip planned and wish to take it in 2021.
Was a career in hospitality something you always dreamt of?  What is your advice to aspiring hoteliers? 
I always loved cooking as a teenager so I joined a catering college and then turned to hospitality. My advice to aspiring hoteliers is to be yourself and let your personality shine. Hospitality is a beautiful career choice with many opportunities and possibilities. Becoming a strong hotelier means mastering the art and science of people. You need to be excellent at understanding the art of dealing with people as well as passionate about the journey.
You have worked in several cities, which is your favourite city for work and play?
London – This city can broaden your horizons and immerse you in different cultures. There is always something happening so you will never run out of things to do.
When are you happiest? 
I am happiest with my family. They mean everything to me and creating special memories with them is what I live for. At work, I am happiest when I see my team creating memories for our guests.